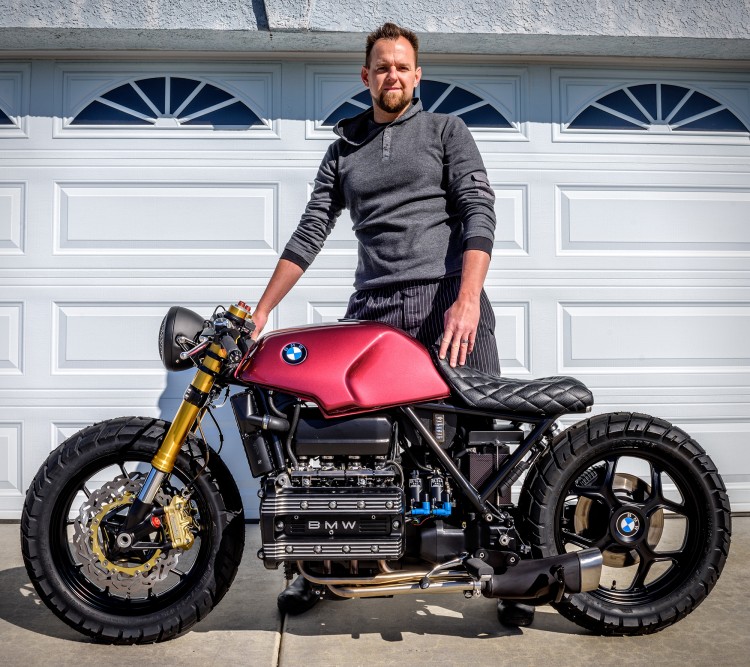 A couple of weeks ago I came across a cool picture on Instagram with a cool looking custom BMW K100 and its proud owner/builder standing behind it. I instantly fell in love with the machine and contacted the guy. It was Trevor Ditson and he said that his project wasn't finished yet. Trevor, a one-man-show who's addicted to BMW K-series, had a clear vision that the bike needed some extra upgrades and he decided to go for another color palette and a complete front end swap. With some pressure in his schedule (a moving and a wife heavily pregnant) he managed to fit a BMW S1000RR front end, giving the bike it's final touch, together with a new paint on his gas tank. Soon after reposting the pictures of Trevor, the images were picked up by others and it went viral.
Words by Trevor: This is my third build. I completely take the bike apart and start fresh. Sitting at only 22k miles, it was in excellent shape internally. Every piece has my touch on it. The bike is solely built by me in my home garage. Only thing outsourced is the painting of the gas tank. I'm OCD, as that is easily seen with my attention to detail. I'm in love with K bikes, specifically older K100's. I could never get bored working on them. I wanted to update the look on this bike considerably, but stick mainly to the brand. That's why I chose the S1000rr front end. I had not seen that one done before. I have a certain look/style to my builds that I have decided to stick with. I dig the bobber look and having the ride LOW. Now on the third build, I'm starting to know where the trouble spots are and work through them quicker. The ride is fantastic… the lower center of gravity, the weight loss, and upgraded fuel delivery makes it lean and mean.
The works and custom parts include: color chosen from the BMW Individual program color catalog for M-class vehicles, originally a Rolls Royce exclusive – Wildberry Pearl over Satin Black. Full front-end conversion from a 2013 BMW S1000rr. Aftermarket gold anodized saw blade rotors. Custom triple tree. CNC machined aluminum headlight brackets and 55mm clip-ons. 7" LED headlight in a matte black bucket and wire mesh cover. Hand cut and formed seat, wrapped in diamond-stitched satin black leatherette. Upgraded and flow balanced Bosch 4-Hole fuel injectors. Custom, stainless steel exhaust. Restored electronics. Custom Venhill steel braided brake lines wrapped in smoked carbon and chrome hardware. Rebuilt, front/rear calipers and master cylinders. Shaved mounts and wires tucked. Lowered 2.5 inches. Custom YZF R1 rear shock with adjustable preload, compression damping, and rebound damping. Carbon fiber wrapped gel battery. All fuel lines replaced. Vacuum lines replaced with silicon lines. New bearings, spark plugs, oil, air, and fuel filters, brake reservoirs, clutch, throttle advance and throttle cables. Relocated, hidden keyed ignition with original BMW key. Fresh synthetic fluids. Wheels wrapped with brand new Shinko 705's. Polished bits everywhere! Tons of OEM goodies.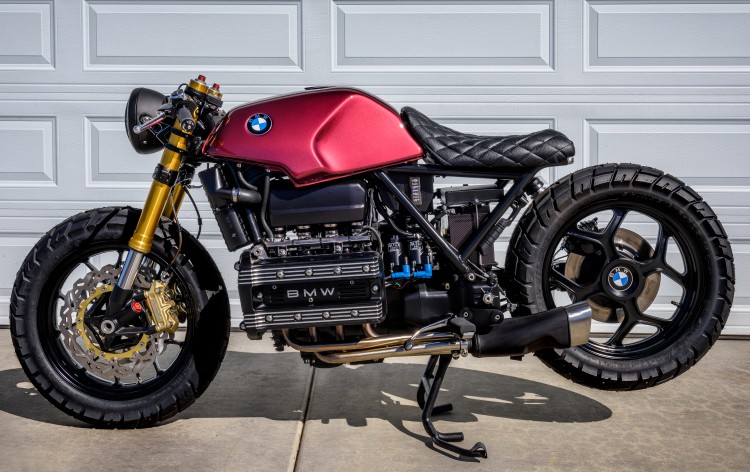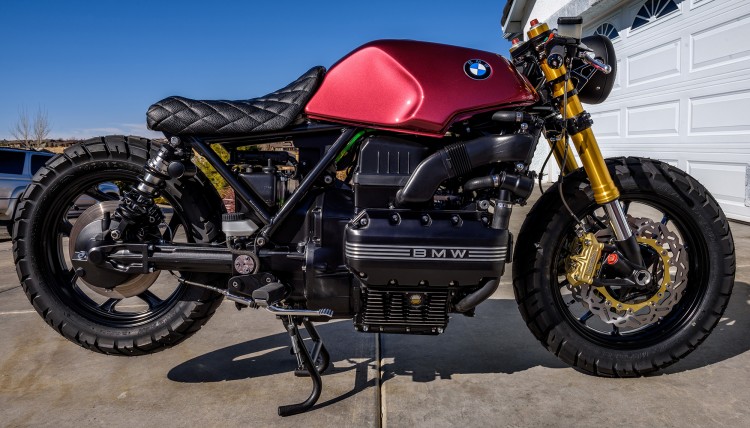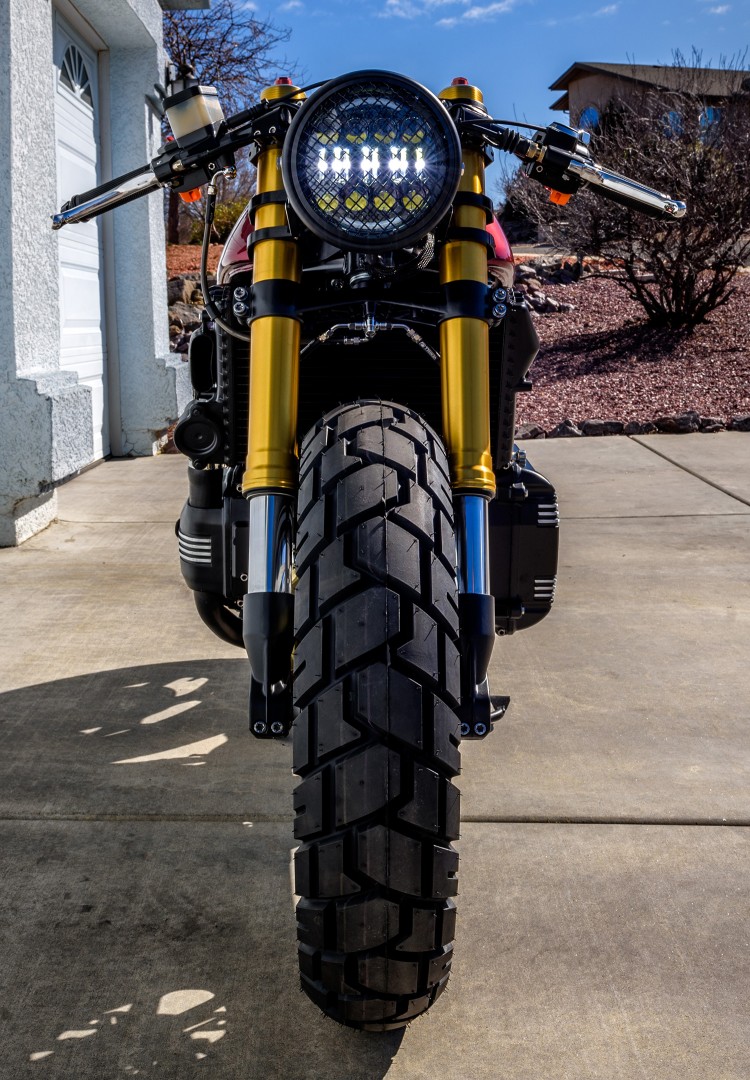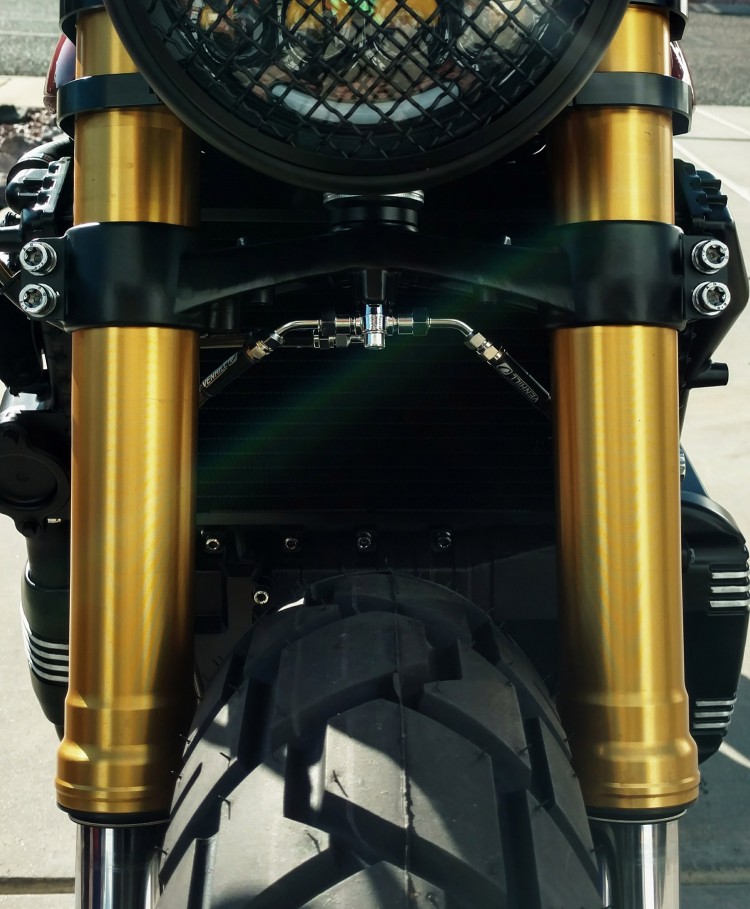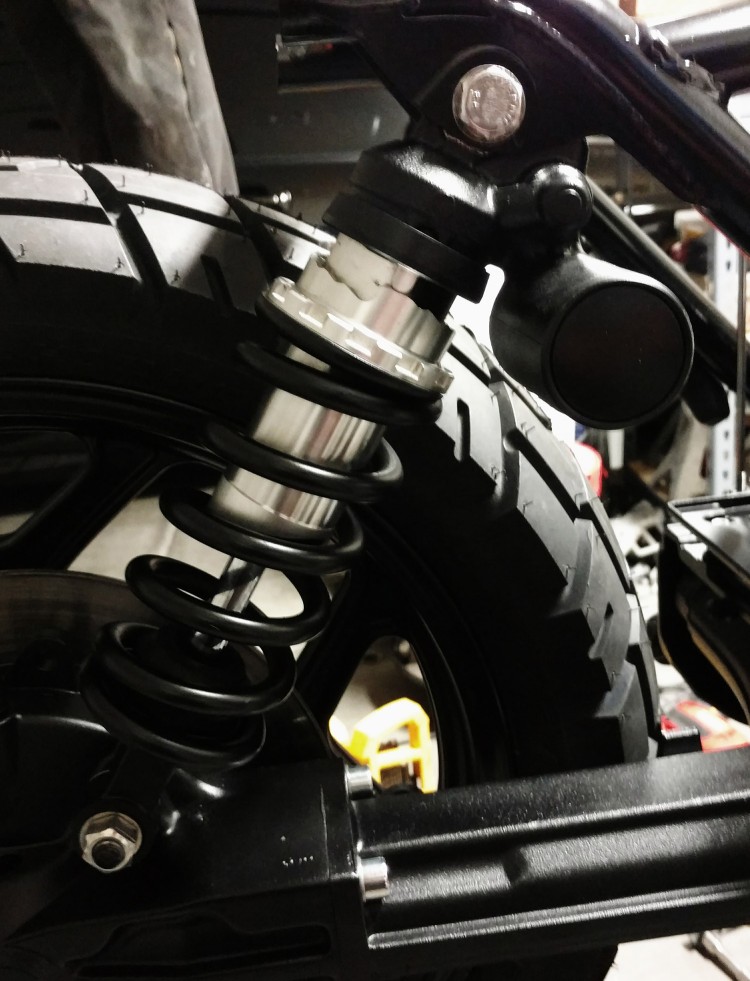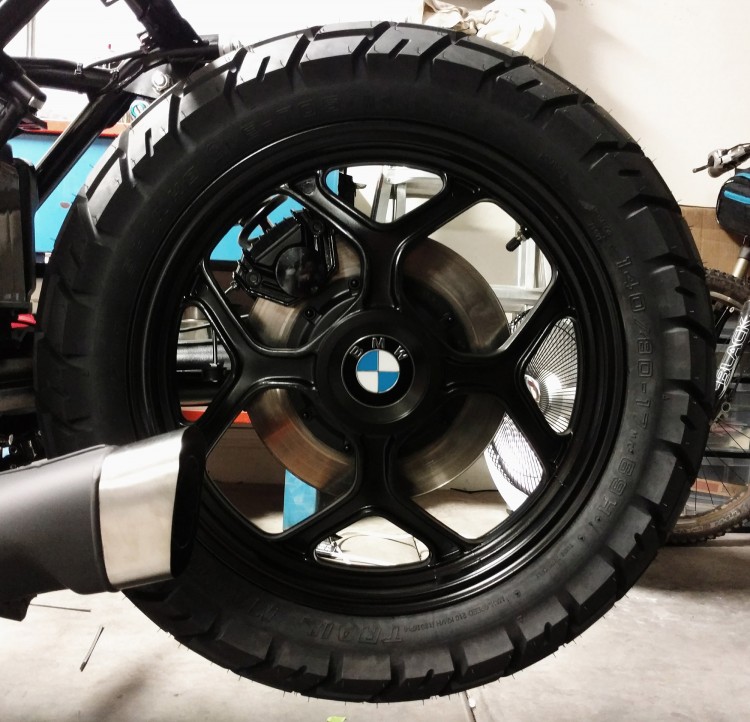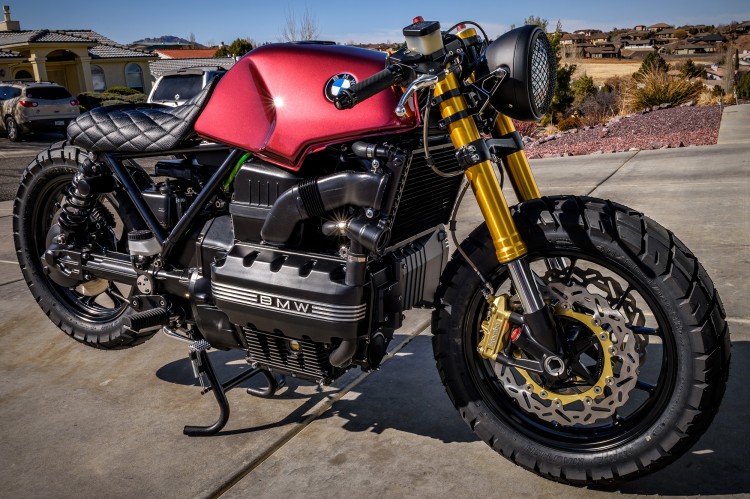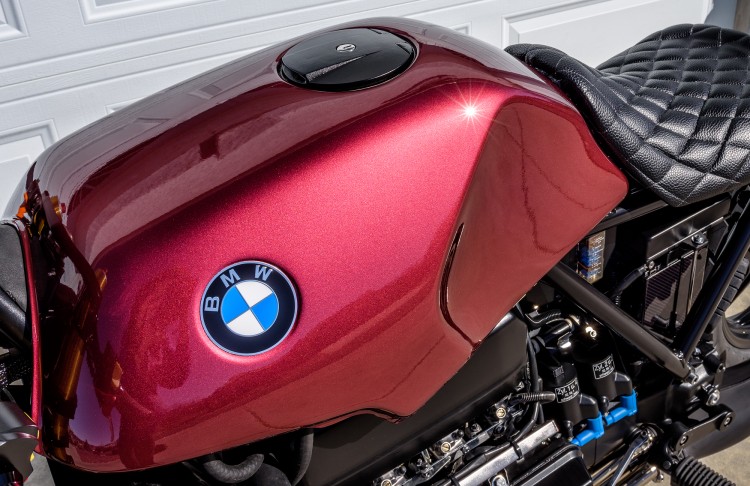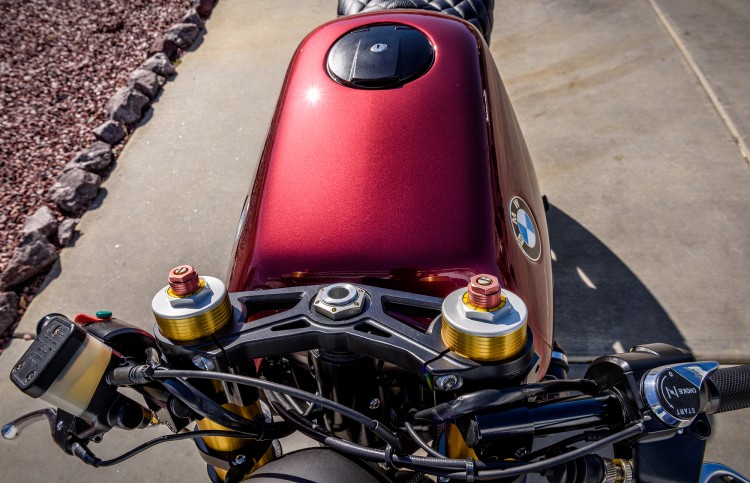 Share This Story, Choose Your Platform!
Tags