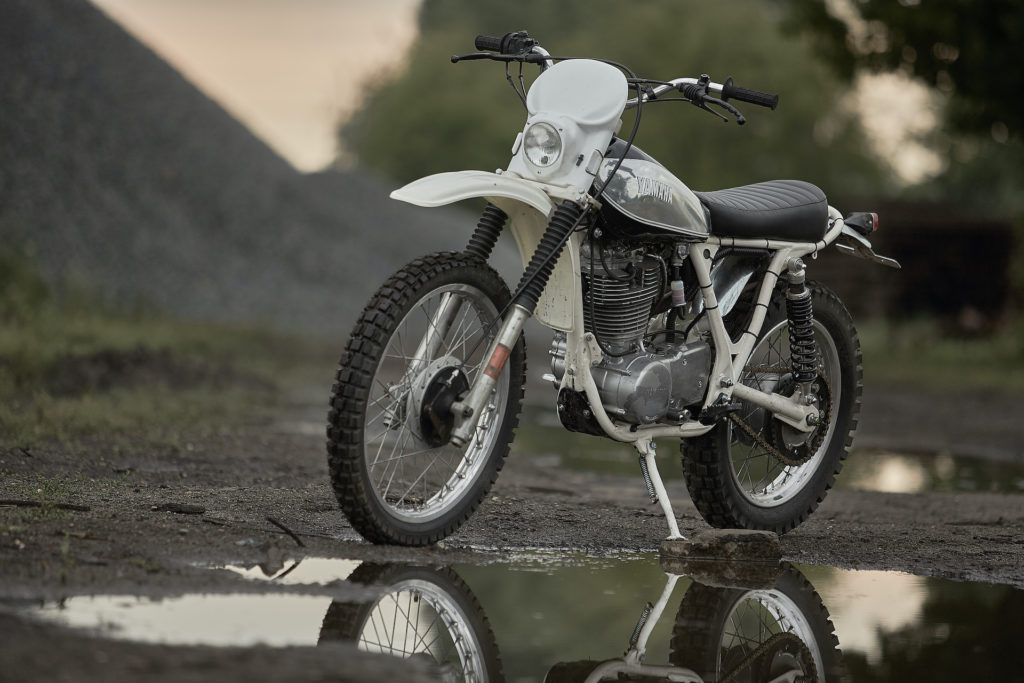 Polish Perfection
Somewhere inside an industrial railway building in Warsaw, there's a garage that turns dreams into reality. Christian Boosen, the man behind 86 Gear Motorcycles, is specialised in building café racers, street trackers, brats, scramblers, you name it. So when a customer walked in to ask for a period correct 1970s style Yamaha XT500, without having to shell out the pesos for an original XT, they couldn't resist. On top of that, this build would be the 51st project of the 86 Gear team. Worthy of some extra attention.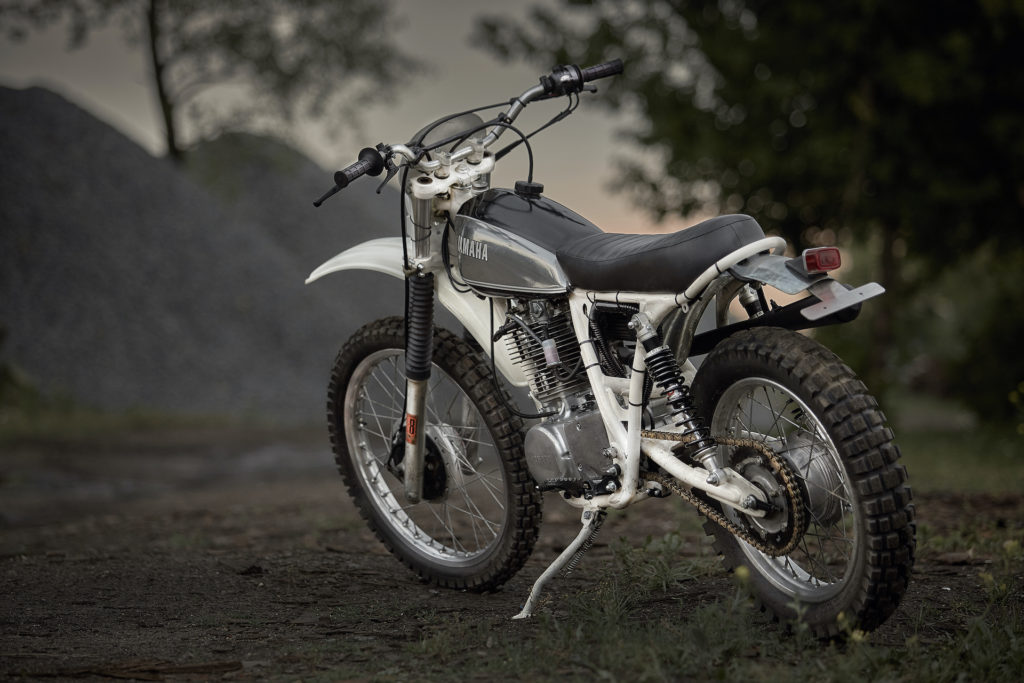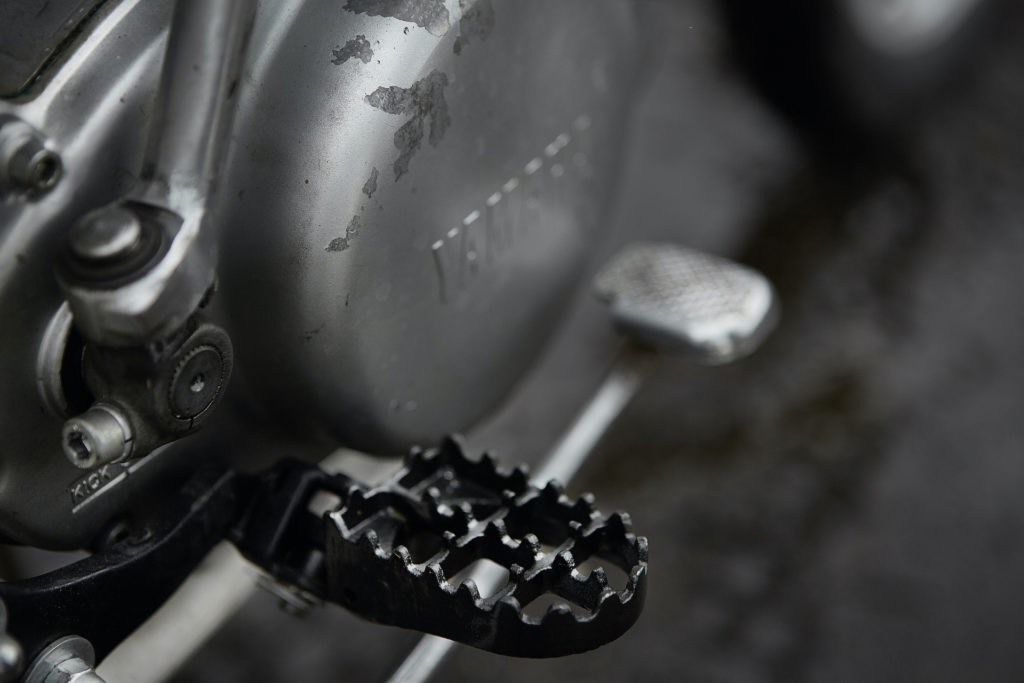 Not an XT500
The motorcycle we are seeing in front of us is NOT a Yamaha XT500. We know, if it walks like a duck and talks like a duck… The little surprise we have here is in fact a Yamaha SR500. Technically related to the XT500, but designed with a completely different purpose. This unit is from 1982 and would be perfect for what the owner had in mind. At least, that was until he changed his mind and pulled the plug on the project. The SR500 got cold-stacked and spent 2 years in a storage before another customer decided to take over the project and commissioned the build to continue.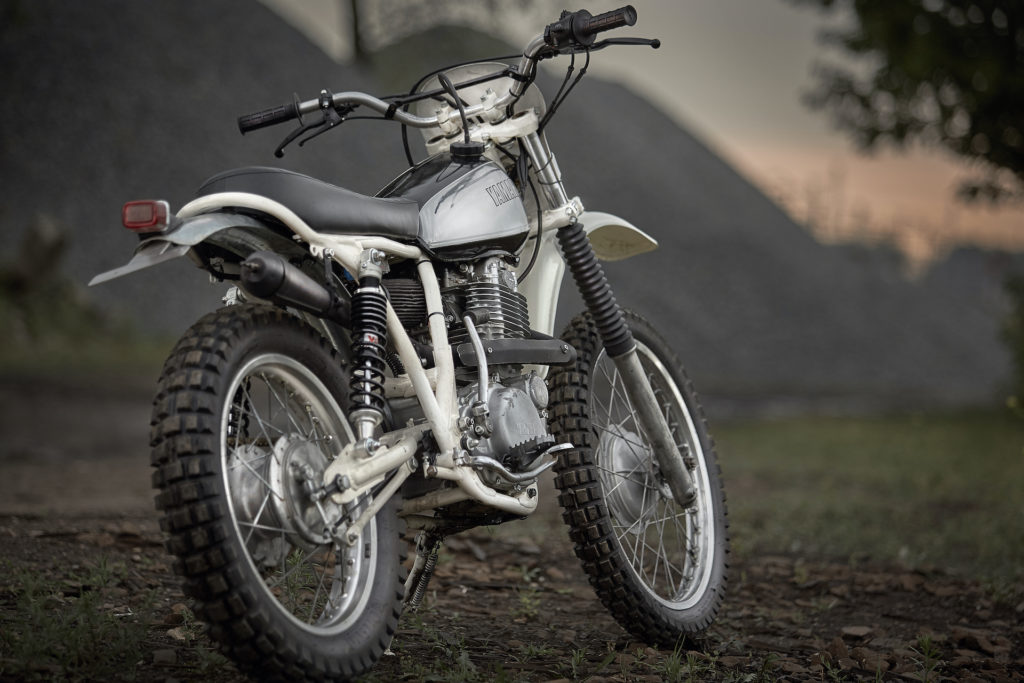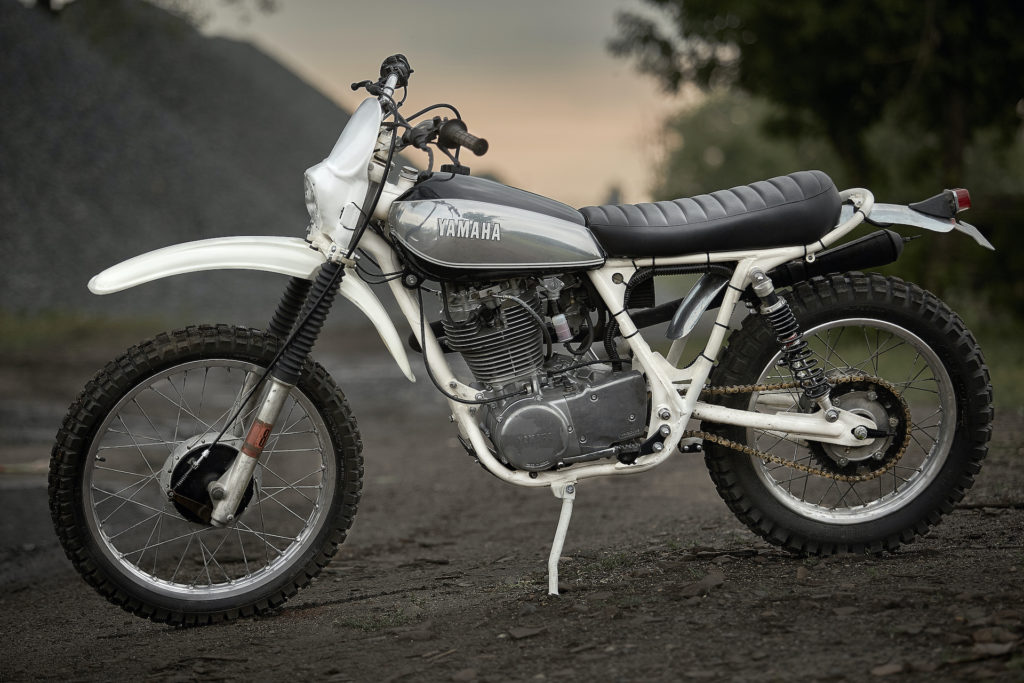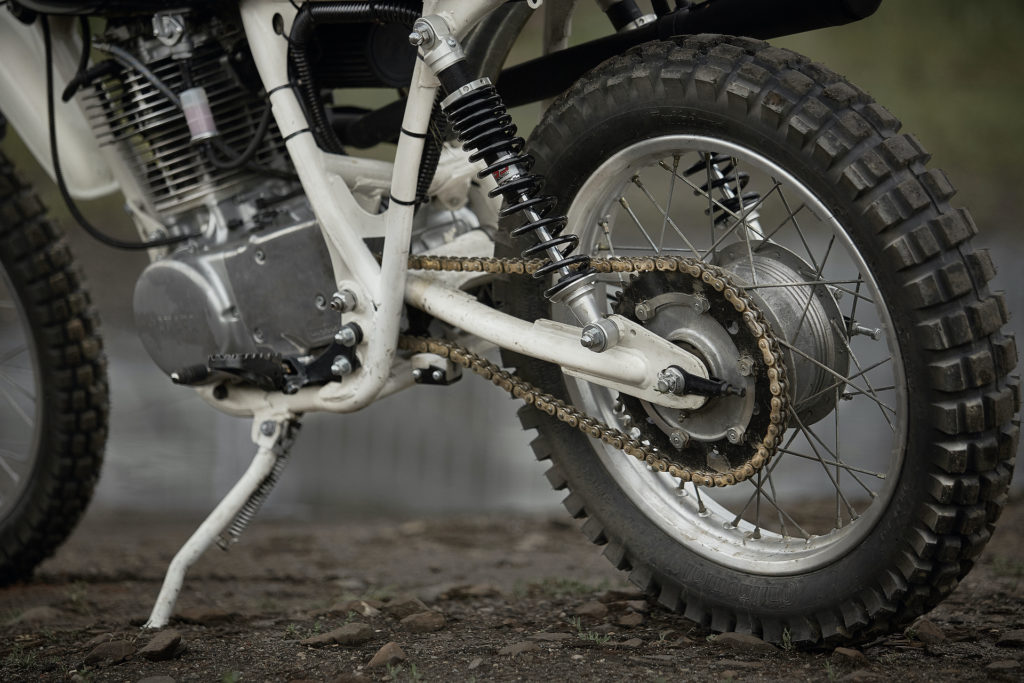 Legendary
In the past 5 years we have only covered a couple of builds that are based on a Yamaha XT. It is one of Yamaha's biggest success stories and a legend. Yamaha introduced the first XT, the XT500, in 1976 with a 500cc single cylinder air-cooled engine. It was known for its tractor-like torque and power delivery. The XT also had a reputation of being absolutely bulletproof. Production halted in 1989 when the XT600 took over.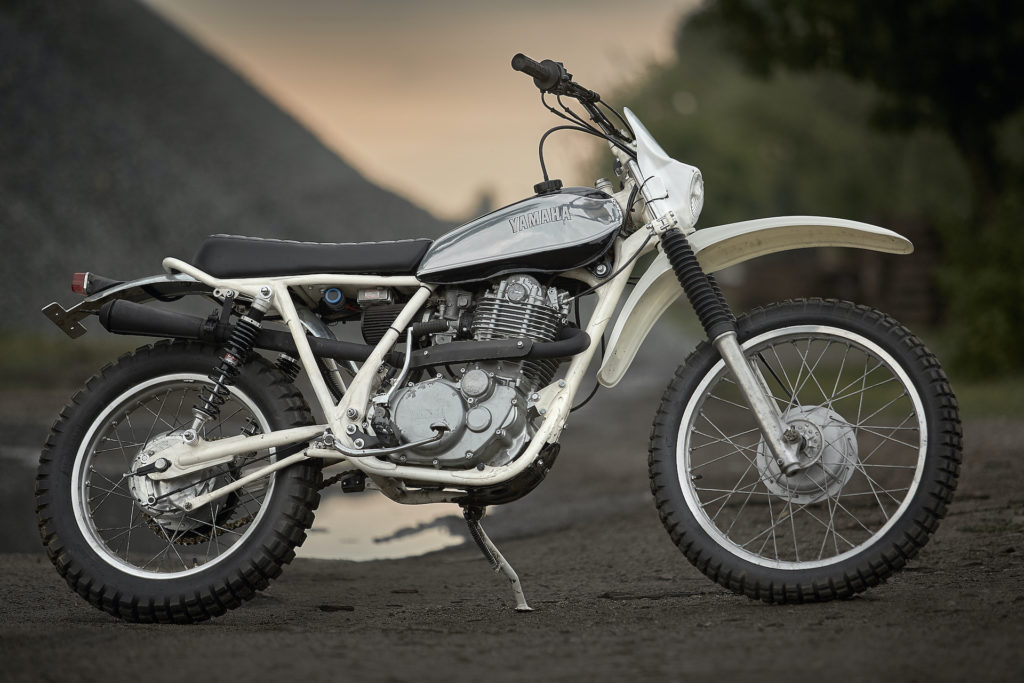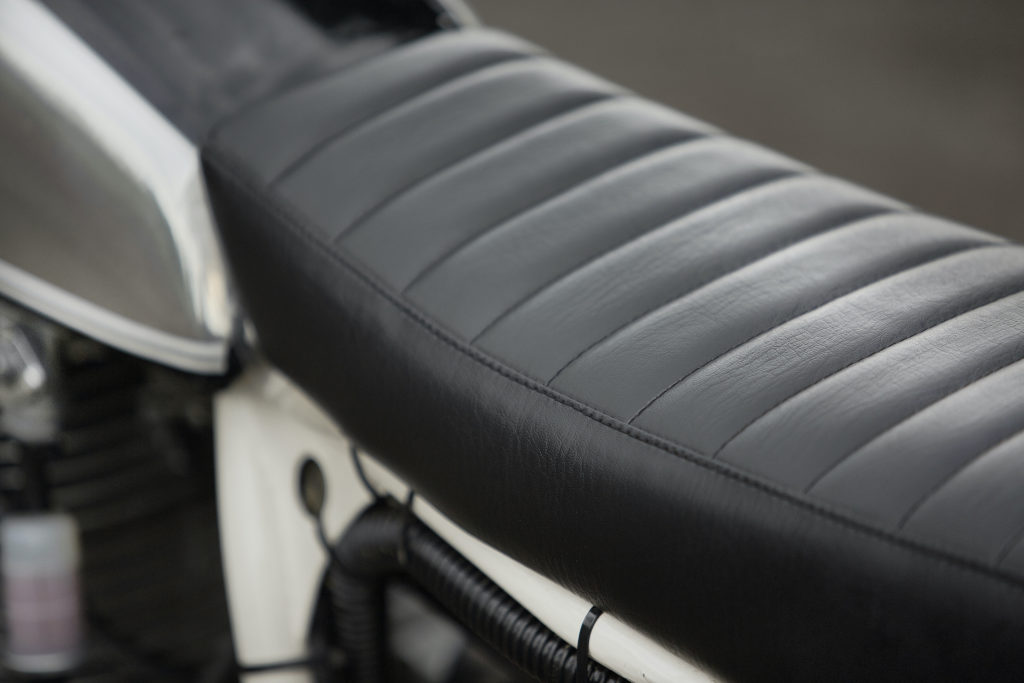 Rebuild
So how do you change an SR500 into an XT500? The answer is far simpler than you'd think. Most of the XT500 looks where achieved by cleaning up the SR frame and by adding an original XT500 fuel tank. The custom seat played a major role in achieving the desired look. To make it all work, the necessary mounting points had to be fabricated as well as adjusting the subframe to make the seat pan fit.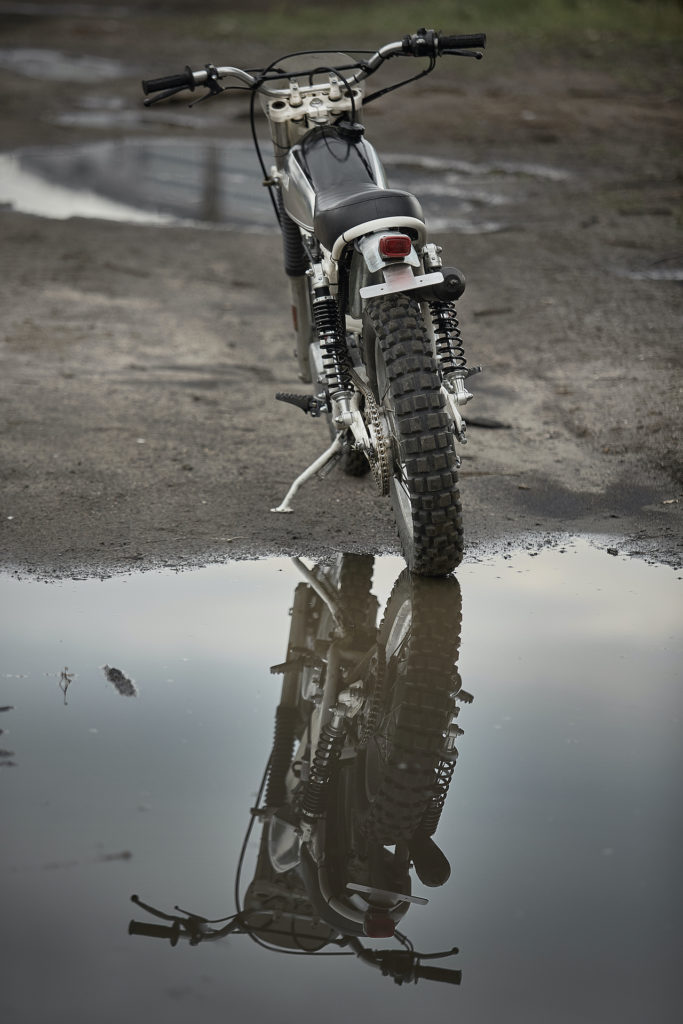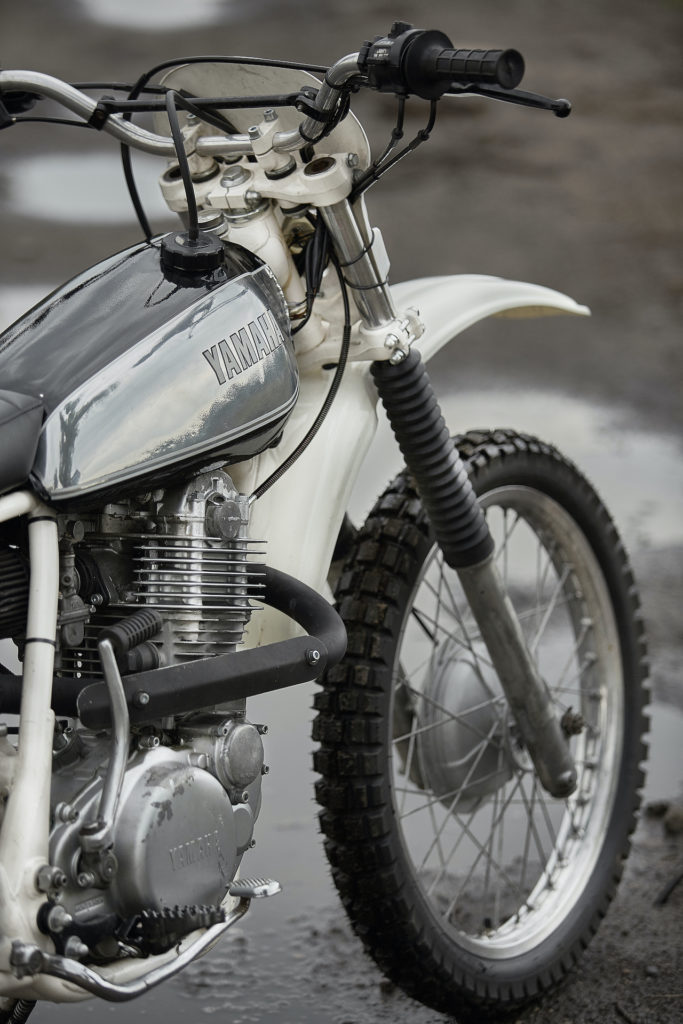 An original XT500 triple clamp was sourced to allow for taller suspension at the front. Original XT500 wheel and forks with progressive springs added flavor to this build. The rear wheel is an original SR500 unit, but the rear shocks aren't. A set of fully adjustable YSS shocks which are longer than the original shocks help increase the ground clearance. While the rear end was being reworked, a chain tensioner was added to the rear swingarm.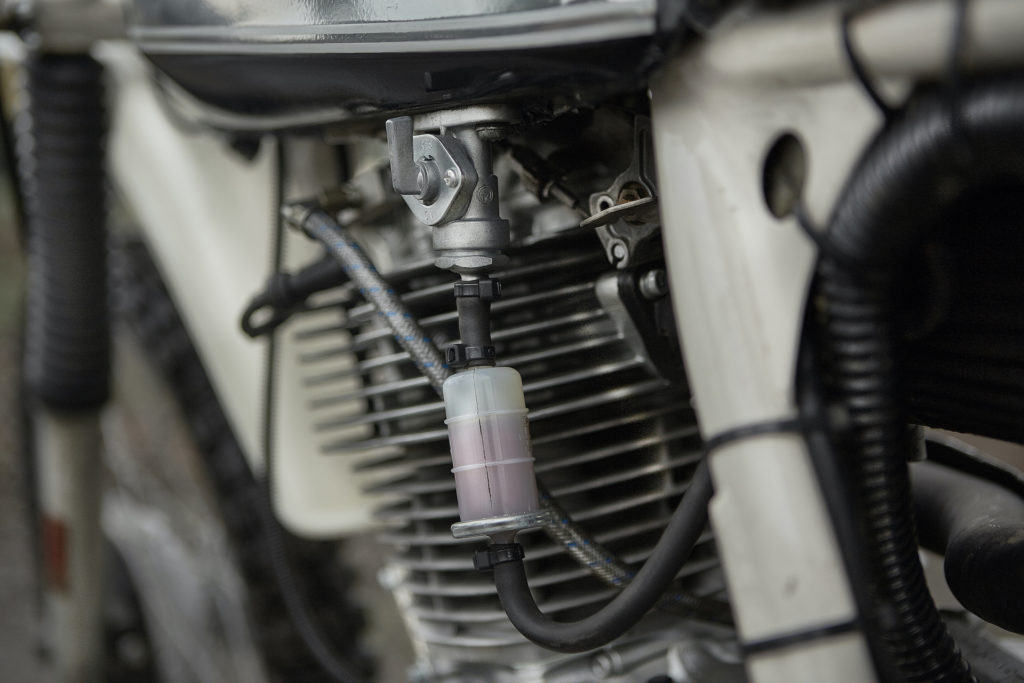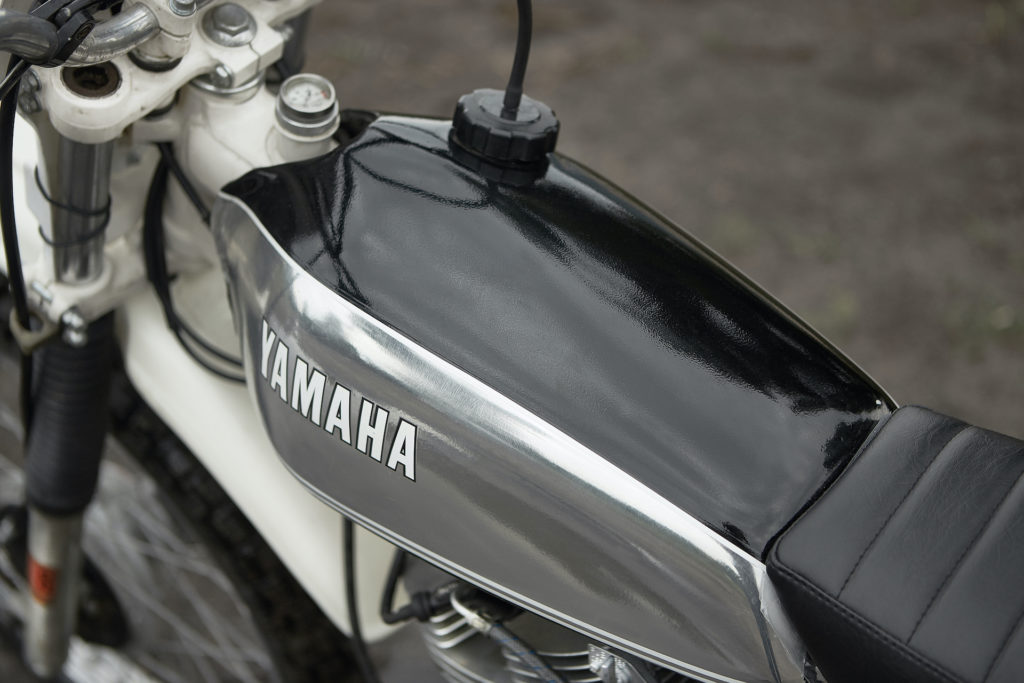 Vintage
The bodywork was completed with a vintage replica of an ufo enduro headlight, an original XT500 front fender, and a customised rear fender fitted with a TT500 replica tail light. In the rear they attached the famous Supertrapp 3″ series dirt bike exhaust and set it up to work with the carb. To create a real vintage look, the builders looked closely to some of the original Yamaha XT color schemes, and then decided to go with the famous 1980 XT500g monochromatic white/black/brushed metal look.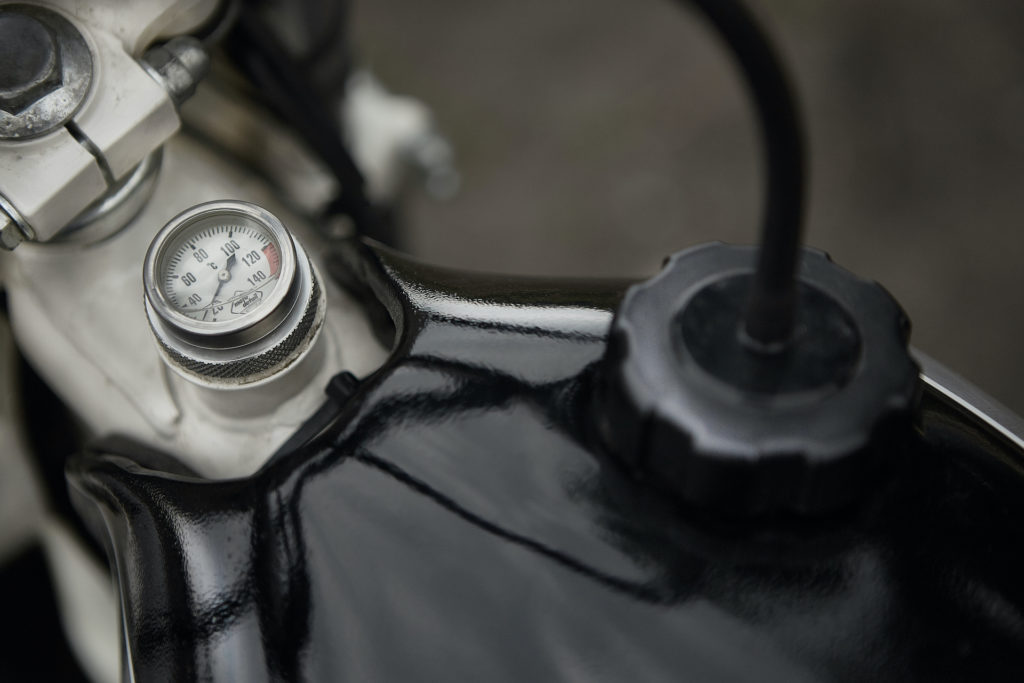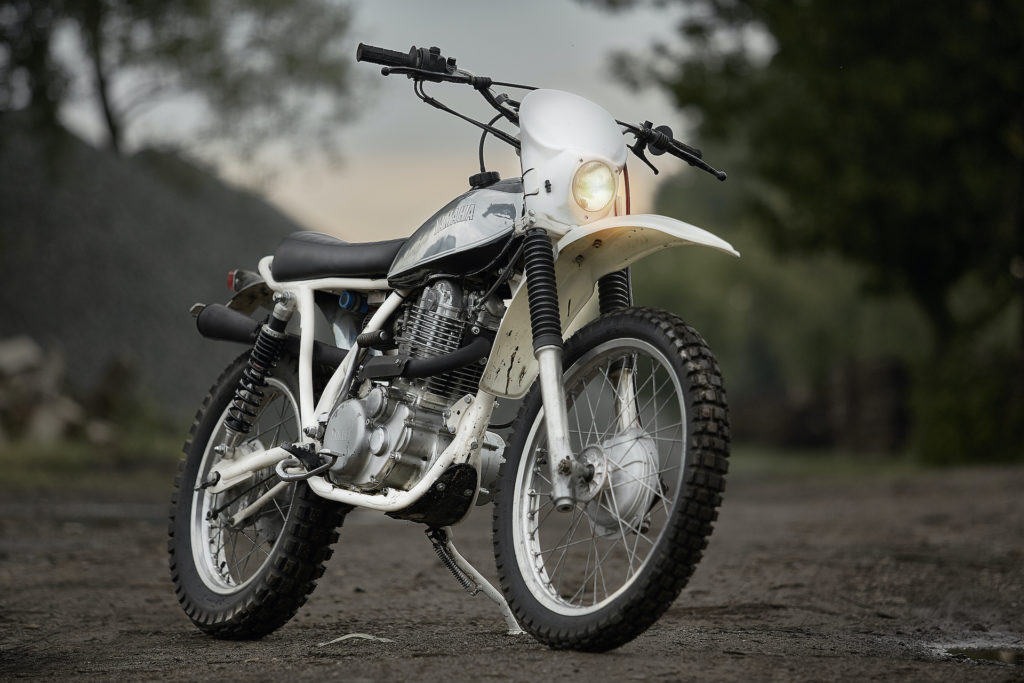 Performance work
To improve the XT's reliability and performance, the engine was rebuilt, and the carburettor was equipped with a new set of jets. The airbox was replaced with a K&N pod filter. The wiring loom was modified to keep all the cables nearly invisible. There is no battery anymore, just a condenser. It goes without saying that the SR-turned-XT is light. Very light! It is also nimble, and has a strong pull. According to Christian, the exhaust sounds pleasing to the ear in the low and mid revs and is not too loud in high revs. It is quite easy to start, once you get the idea on how to do it correctly. Its torquey engine and comfortable riding position makes it a functional enduro bike for light trails and occasional rides. This project took about 1 year to complete.
Partners who took part in this project:
Welding – Adrian Figura from Scrambler74
Photography – Bartek Zaranek Photography
Paintjob – Lukasz Okrasko
Builder details:
86 Gear Motorcycles
Website
Instagram
Facebook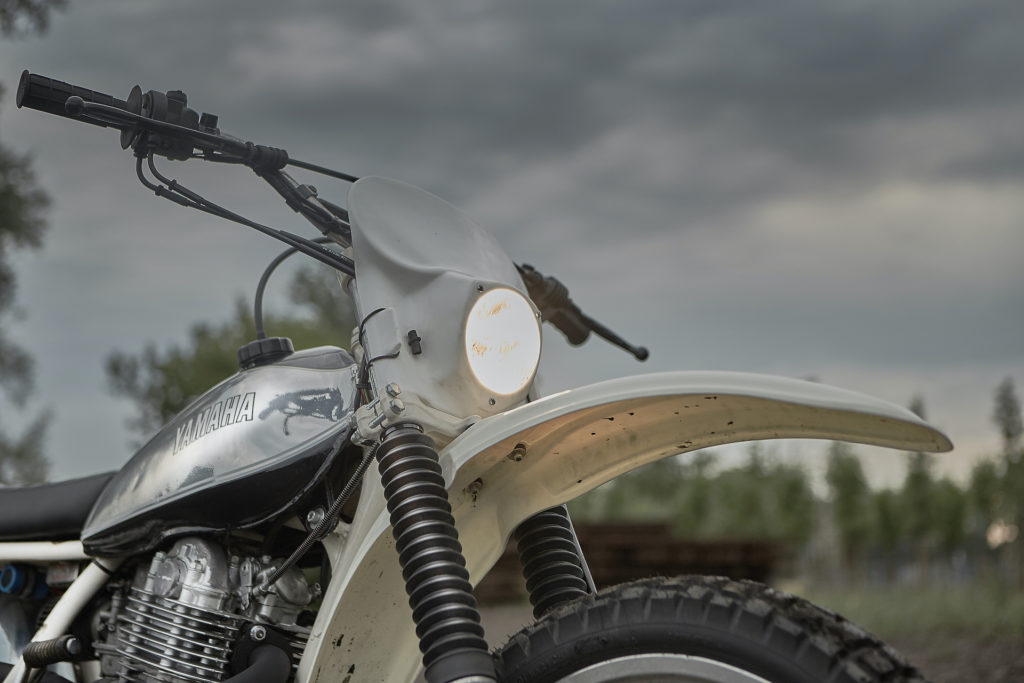 Share This Story, Choose Your Platform!
Tags