No introduction needed. It is time again for a Top 10 list, and this time we've decided to split it up into 2 instalments. Ladies and gentlemen, we would like to present to you, the totally arbitrary, BikeBrewers Top 10 Cafe Racers Hall of Fame: Part 1!
1. BMW R nineT Café Racer by K-Speed
In 2018 K-Speed broke the internet with their incredibly elegant yet mean looking BMW R nineT Café Racer. It is safe to say that since then the Thailand based outfit K-Speed has grown out to be one of the industry top-tier bike builders.
The BMW R nineT is one of those machines that can be put under the famous words "Veni, Vidi, Vici". Right from the introduction back in 2014, it was clear that BMW aimed at a big piece of the retro bike scene as we know it today. Next to an impressive catalog of custom parts, big brands started created complete lines of parts, especially for the R nineT. And BMW bootstrapped different editions of the Beemer, like the Racer and Scrambler. Nevertheless, I think we'll be stuck to this popular boxer the next couple of years (probably decades). But is that a problem? Of course not! It's a very good bike and I love to see them getting customized.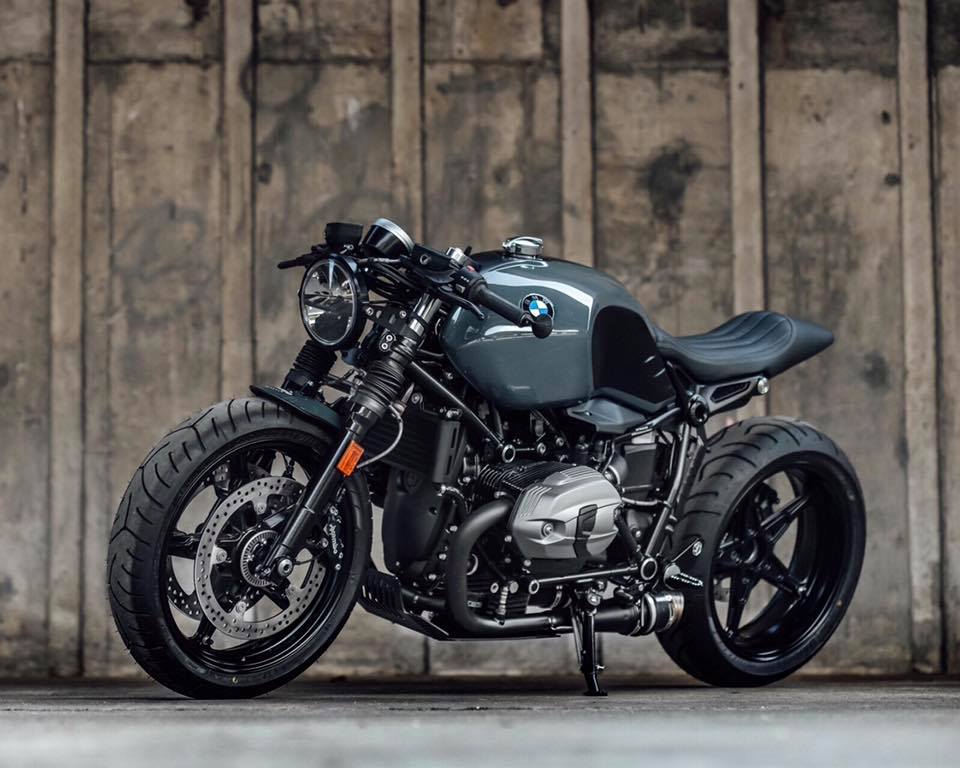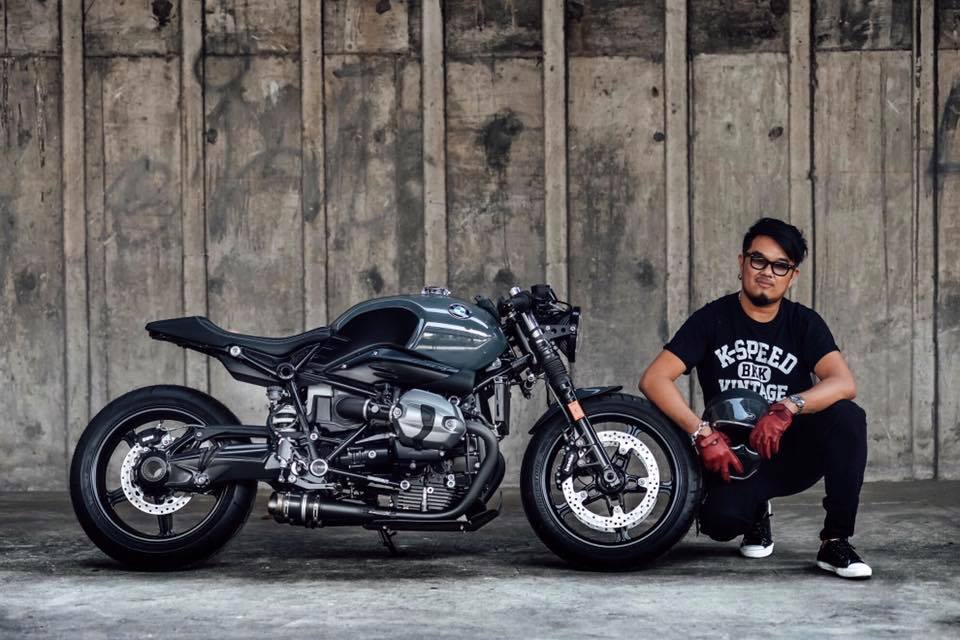 2. BMW K100 Cafe Racer by Retrorides
Another oldie but goldie: a BMW K100 Café Racer by Retrorides. With this bike, the Brazilian brothers Gustavo and Rodrigo Lourenço showed what they are capable of and that they were able to redefine the standards for building cafe racer, still the #1 bike for cafe racer projects. With so many unique creations it's hard to stand out, but the K100 simply hit a sweet spot. While Gustavo and Rodrigo have a long-time history in building hot rods, they sure know how to make something special out of a two-wheeled machine.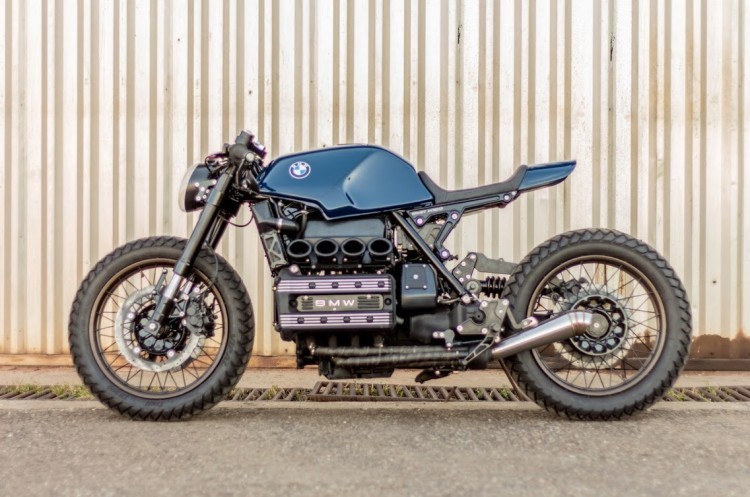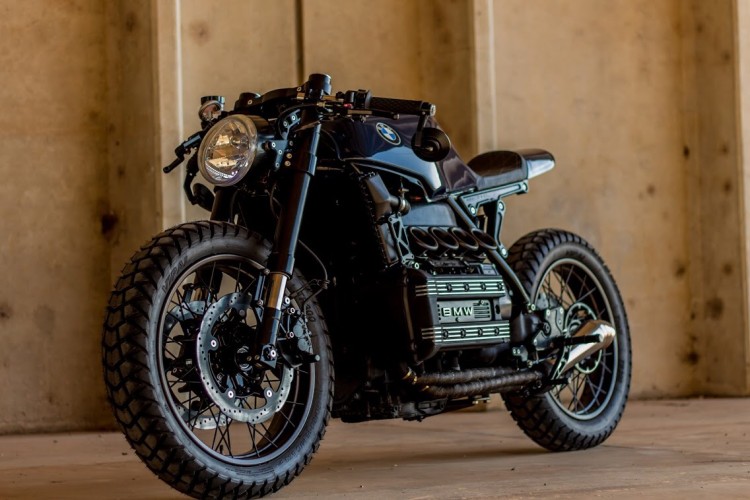 3. YAMAHA TRX850 Café Racer by Seb Hipperson
It was no secret that the Yamaha TRX850 was meant as a direct competitor of the Ducati 900SS. Just like the Duc, the TRX850 had a 2 cylinder engine in a tube frame, a sporty riding position and a bikini fairing. The most exciting about the TRX was its engine. It was based on the Yamaha TDM850 and had 5 valves per cylinder (3 in and 2 out) but the TRX was the first production motorcycle with a 270°  crank (or 90° if you prefer) with the so called "crossplane" technology. With this the parallel twin produced sound and feeling of a V-twin. A technology Yamaha also used for the Yamaha XSR700 which results in a great power band. The 80hp and 85Nm are available at very low RPM's.
Unlike the 900SS, the TRX was not a big sales hit, but amongst motorcycle lovers the bike is called one of the "best kept secrets" and a "forgotten gem". Bespoke furniture maker Seb Hipperson from Londen had that same love for the TRX and decided to build his own TRX850 Cafe Racer. Watch and enjoy! The bike was showed to the public at the Bike Shed London back in 2015.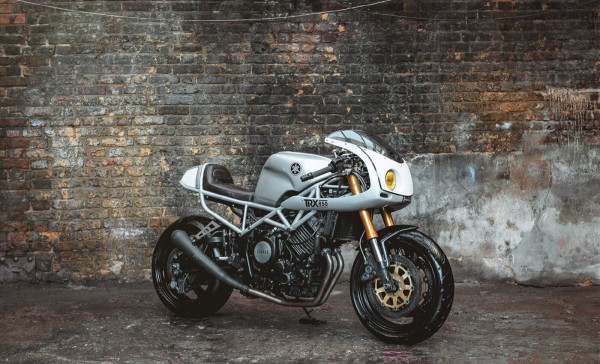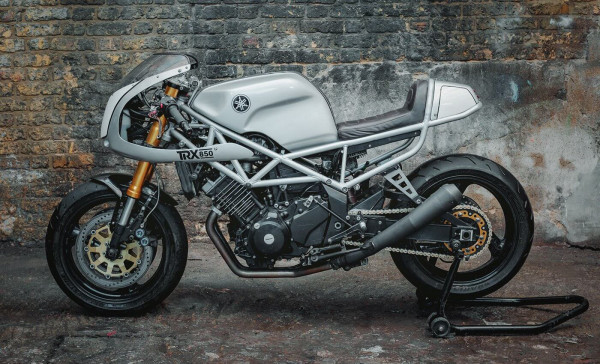 4. Honda CB250 Café Racer by Black Bean Motorcycles
The Honda CB is and always will be a great base bike for a café racer. Especially the 4 cylinder bikes with the CB750 and CB550 being dominant. Pretty obvious, since these were real sales canons in the 70s, 80s and even 90s. But Honda also produced CB's with a parallel twin cylinder like the CB500(t), CB400 and CB360. The small Honda CB250G, which you see below, was mainly produced for the European market and is only produced between 1974 and 1976. This little machine puts out 30hp and had a six-speed gearbox, which was pretty odd those days. Honda claimed it to be "one of the finest sport-touring motorcycles available". 
The Honda CB250 Cafe Racer you see here is built by Blackbean Motorcycles, a German workshop in the heart of Munich.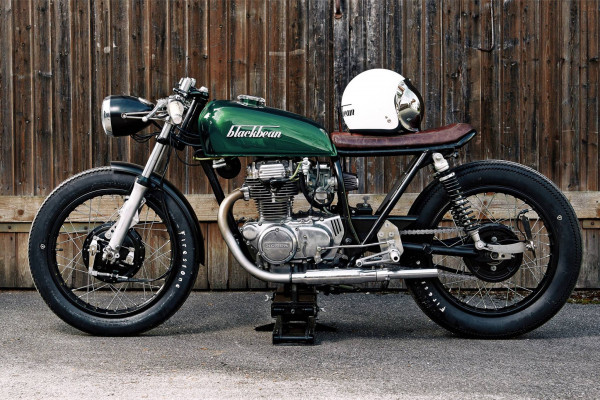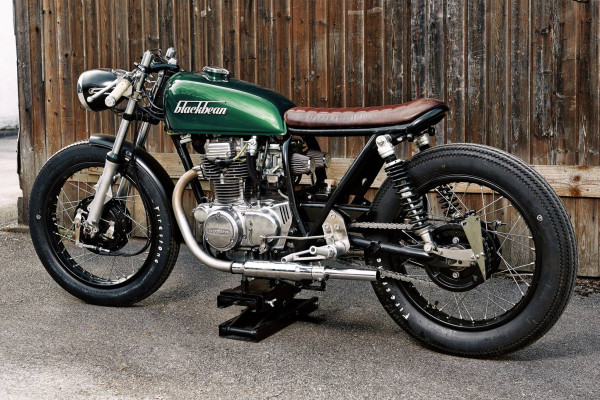 5. Moto Guzzi California Café Racer by Radical Guzzi
Born on the drawing table of Sylvain Berneron, better known as the Holographic Hammer and executed by Radical Guzzi from Germany: a real muscle bike café racer based on the extremely bulky Moto Guzzi California 1400 8v.The plan was to create a high torque café racer, so the idea was to use the massive 1400cc engine of the California. But to lose the bulky character, they had to strip down the weight of this machine, which originally is 322kg (dry). They've managed to reduce that fat to 195kg! A lot of high end parts and custom parts where uses like: seat and frame, wheel hubs, triple clamps for the 58mm Marzocchi front suspension, Brembo brakes, Öhlins rear shocks, custom exhaust etc. The standard power outpot and torque of 96hp and 120Nm were tuned to 105hp and 138Nm, thanks to Keihin FCR 41 carbs and custom exhaust system.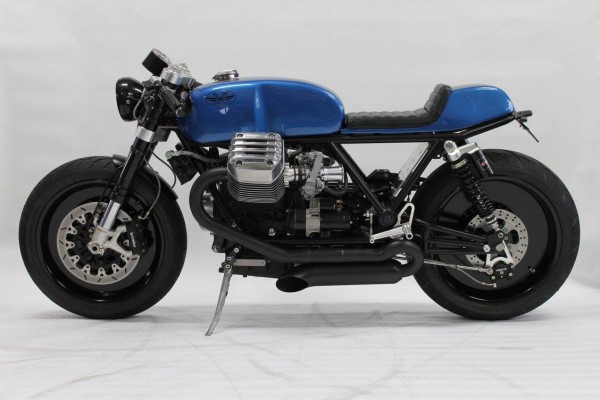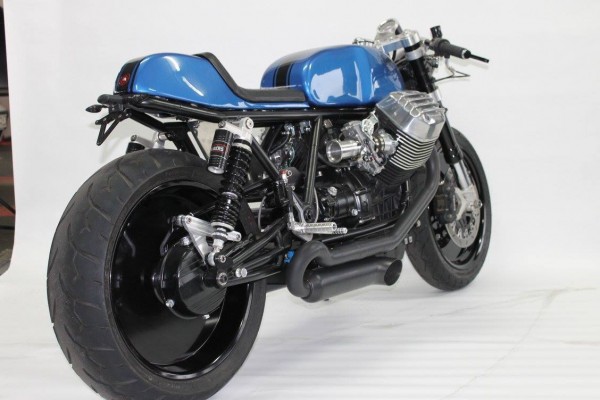 Share This Story, Choose Your Platform!
Tags