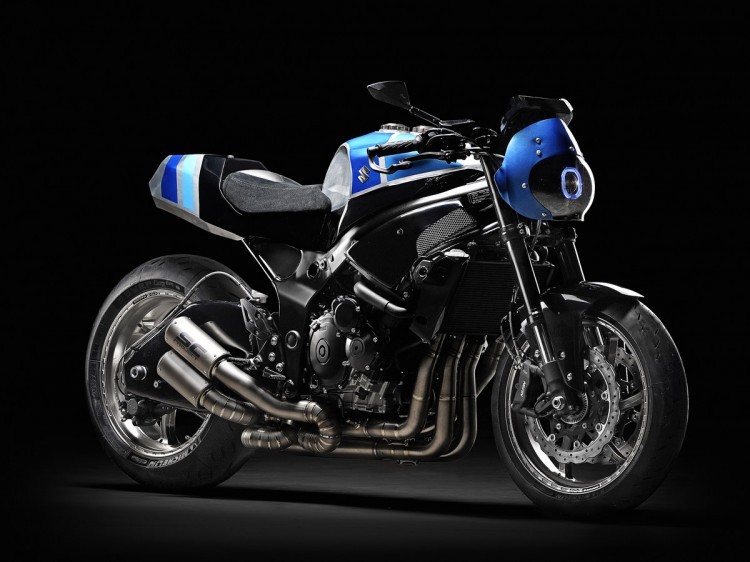 I think no motorcyclist could have missed that Milan was the center of the motorcycling world with the EICMA the past few days. There is a lot of cool stuff happening and we can expect a wide range of fresh retro-machines like the Honda CB4 and the CB4 Interceptor, the Kawasaki Z900Rs, the Husqvarna 701 and 401, the new 1100cc version of Ducati's Scrambler and the all-new Royal Enfield Twins. But yes, these are bikes that belong in this overview. Of course, they're also a great base for customization, they're still bikes that you can actually buy. So at the EICMA, we've also put a keen eye on the real custom bikes that were out there, just like this beautiful Suzuki GSX750 by Officine GP Design.
The challenge for Officine GP was difficult since the Suzuki asked them to build a custom bike on the latest GSX750, which tells the story of Suzuki's #1 selling model over the last few decades. It should be clear that it tells the story of the past, present and future of Suzuki.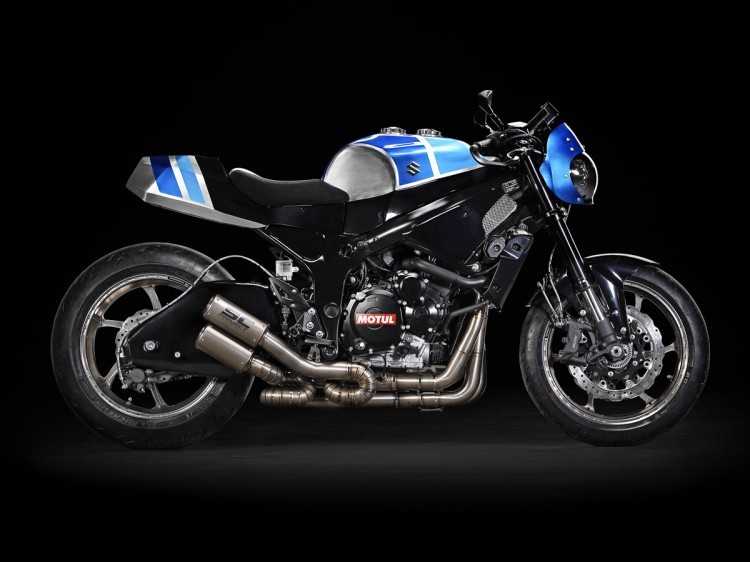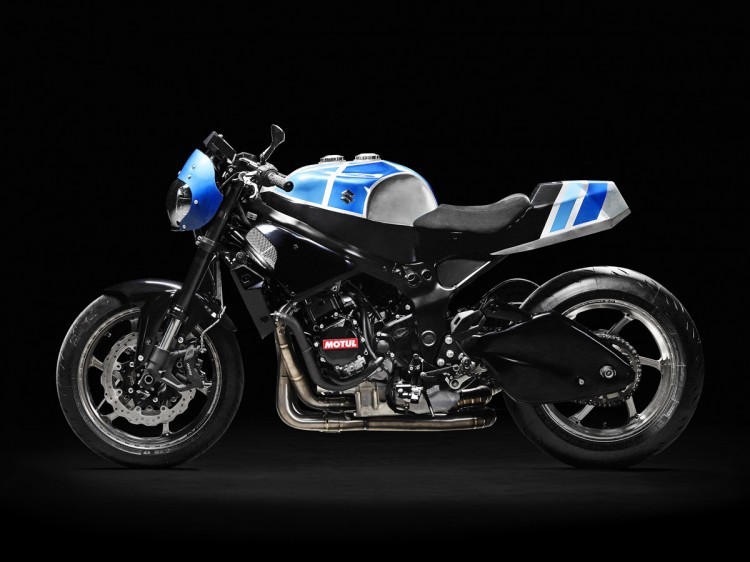 Luca Pozatto, CEO of Officine GP Design: "the challenge was difficult, almost impossible. Telling the story of this bike from his beginning in 1985 until today is a firm task. All the different stylistic elements that were used the last three decades are endless: from square lines to bold round lines and everything in between".
The starting point is a modern day motorcycle with spot-on specs and a very powerful engine. The history kicks in with the headlight, which looks like a vintage "bubble visor" racing helmet. It's equipped with an integrated LED halo light and contains a full-digital instrument system. The bodywork is created out of aluminum and is completely handmade. The color palette is a sparkle to the dominant Suzuki colors, white, blue and black, but then a bit "vintage" looking.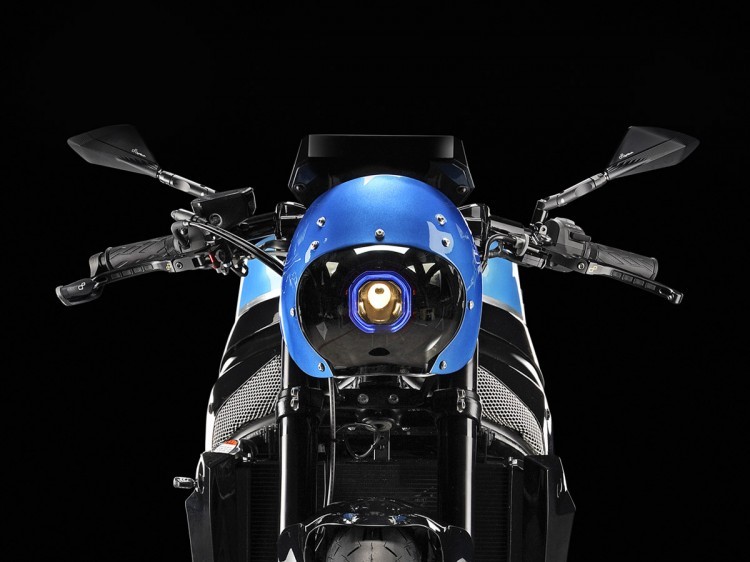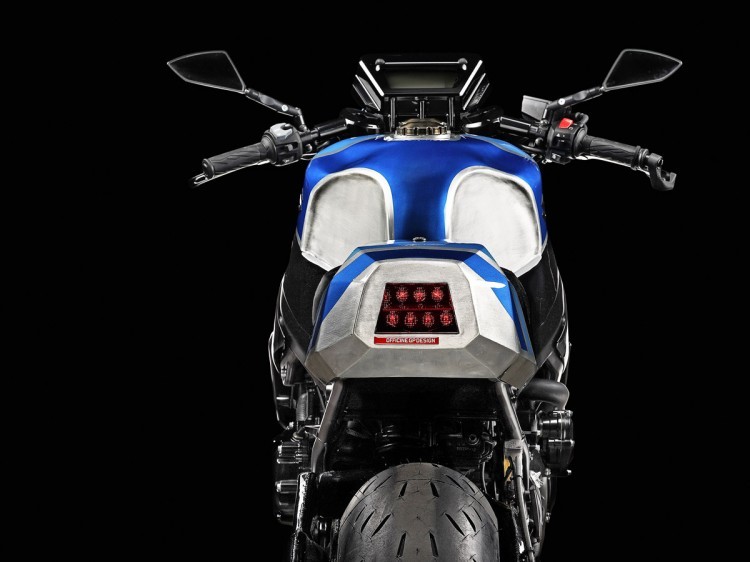 The cast wheels are 17″ OZ Gas Titanium with Michelin Power RS tires: 120/70 in front and 200/55 (!) in the rear, which makes it clear that Suzuki is all about racing. The titanium exhaust is a one-off project from SC Project, a well-known MotoGP supplier. A cool gimick is the use of a double fuel cap, recalling Suzuki's victories in the endurance races. Other GP characteristics are the massive swing arm and the levers, mirrors, rearsets, and protectors, provided by Lightec.
All and all, the impossible is made possible with this beautiful Suzuki GSX750 that truly tells the story of a very successful motorcycle brand.
Also, check out the video of the project:
[su_youtube url="https://www.youtube.com/watch?v=kSlUGWnlfb0″ width="740″]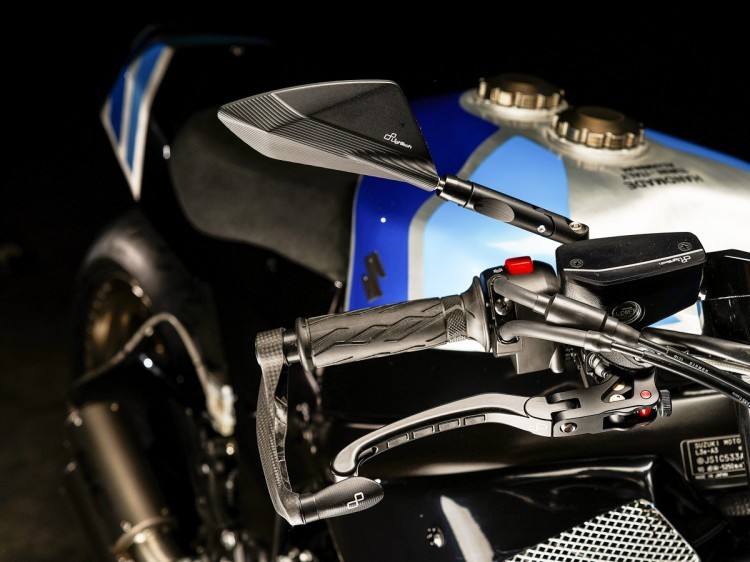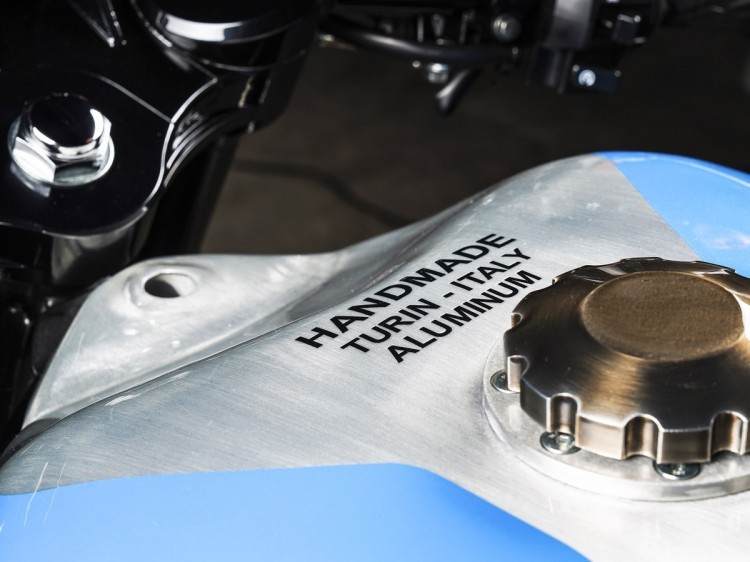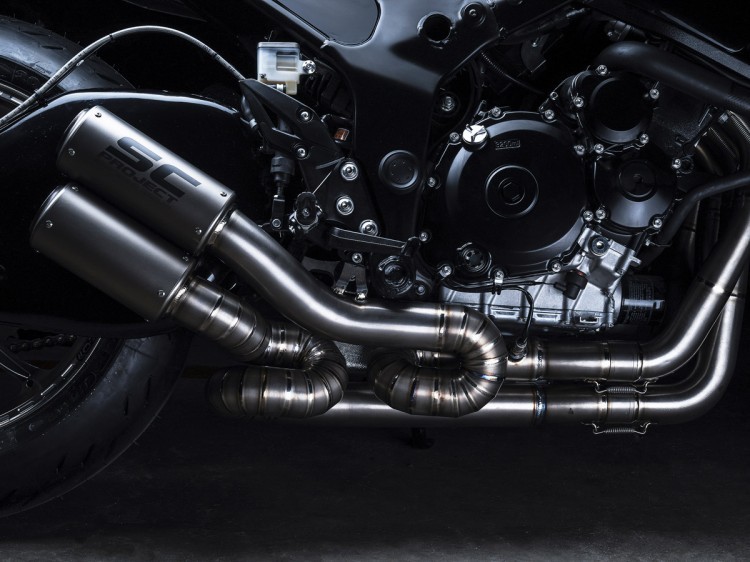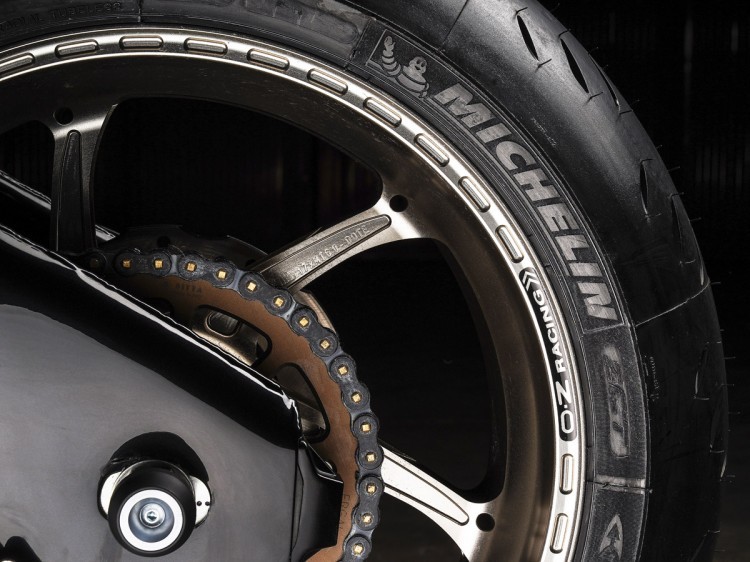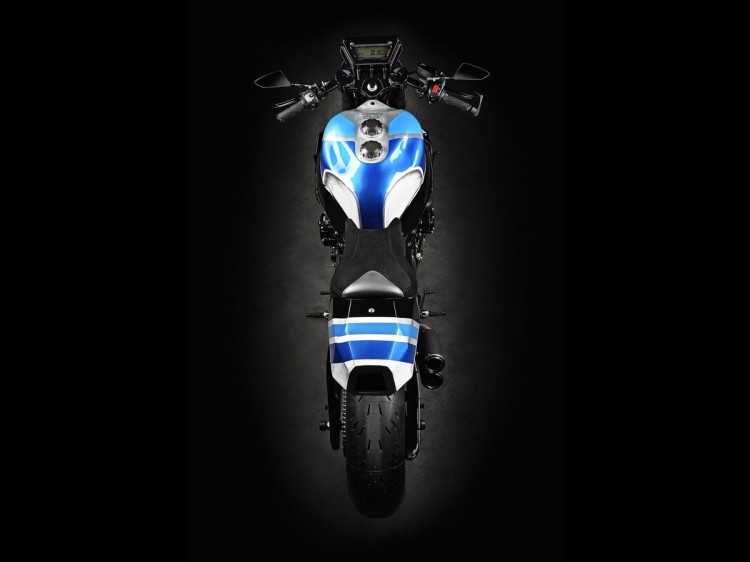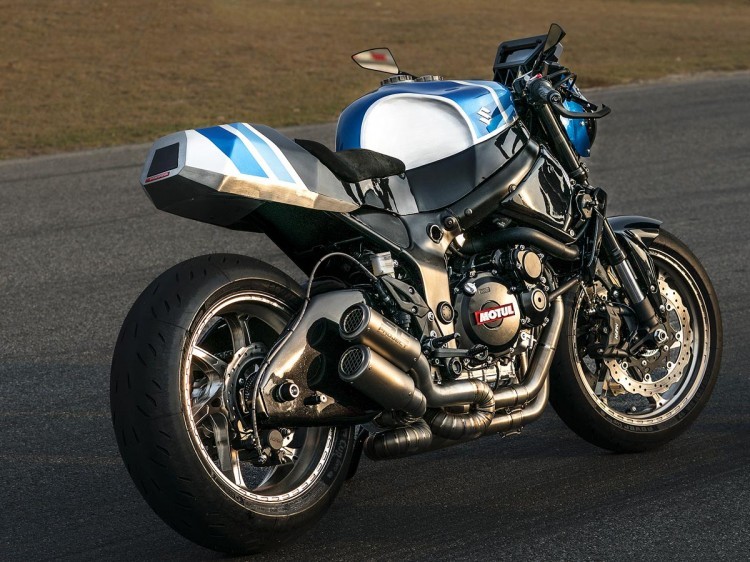 Share This Story, Choose Your Platform!
Tags