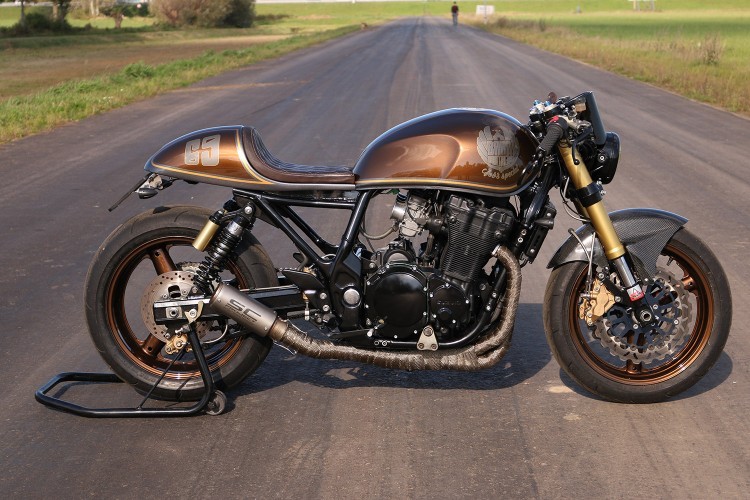 BikeBrewers.com is really doing awesome. The blog is ever growing, and the last few months we're hitting over 120k pageviews a month (and still growing every month). And next to always searching the web for cool bikes to write about, I really like to receive bike submissions from builders. And of course, I get submissions from custom bike builders all over the world, but getting submissions from builders who actually are right around the corner is even cooler. The bike right here is built by Barn Brothers from Wilp, a small place in The Netherlands. "Brother" Job Leussink gave me a heads up with his first solo-build based on a 2000 Suzuki GSX1200 "Inazuma".
So what should I saw about the GSX1200? Well, when it was first released back in 1998, it was Suzuki's aim to deliver a retro bike with a high build quality and performance. In their marketing (yeah, almost 20 years ago!) they've stated things like "bare thrills" and "unadorned beauty". That first part was completely true, with a high-performance 1200cc four inline pushing 100hp to the rear wheel, the performance part was impressive. But the beauty part may be hard to find for a lot of us. Ok, the lines and setup of the design are pretty retro, but the naked bikes of the 90s aren't famous for their beautiful looks. And that's just what Job thought. After riding the original bike across Europe, he fell in love with the machine and decided to build his own version of the Inazuma. Job: "I have chosen this base because the original base already has beautiful lines! but I want to make it better!"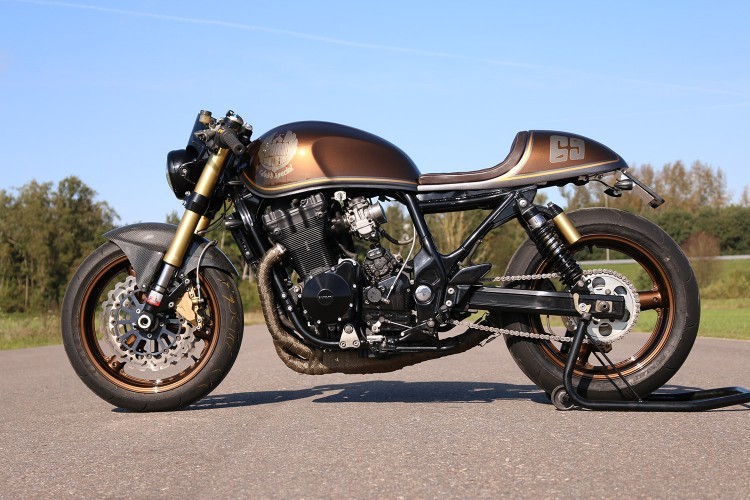 Job wanted to create a more sport, aggressive looking cafe racer of his Inazuma. He started with the frame, which got a gloss black powder coat, just like a lot of other bits 'n bites. To give the bike a more racy stance and improved handling and braking, he used the front end of a TL1000r with Hyperpro progressive springs. Braking is improved by mounting a radial Brembo pump with steel lines for a little more bite. He mounted a custom cafe racer seat (with integrated light) with custom upholstery of Marcel Miller from Miller Kustom Upholster, who's shop is just a few miles away from "the brothers".
In the front, he used an aftermarket LED headlight and a digital speedo with integrated control lights. He bought an SC Project exhaust system and wrapped it with titanium heat wrap for a real retro cafe racer look. Some serious grip is delivered by a set of Dunlop Sportmax GP race tires. The finishing touch comes from Red Painting, who give the bike a metallic brown color, with some gray and gold striping.
And according to Job: "The ride is awesome, lots of power, way better handling and it wheelies all the time!"
Photography by Mark Meisner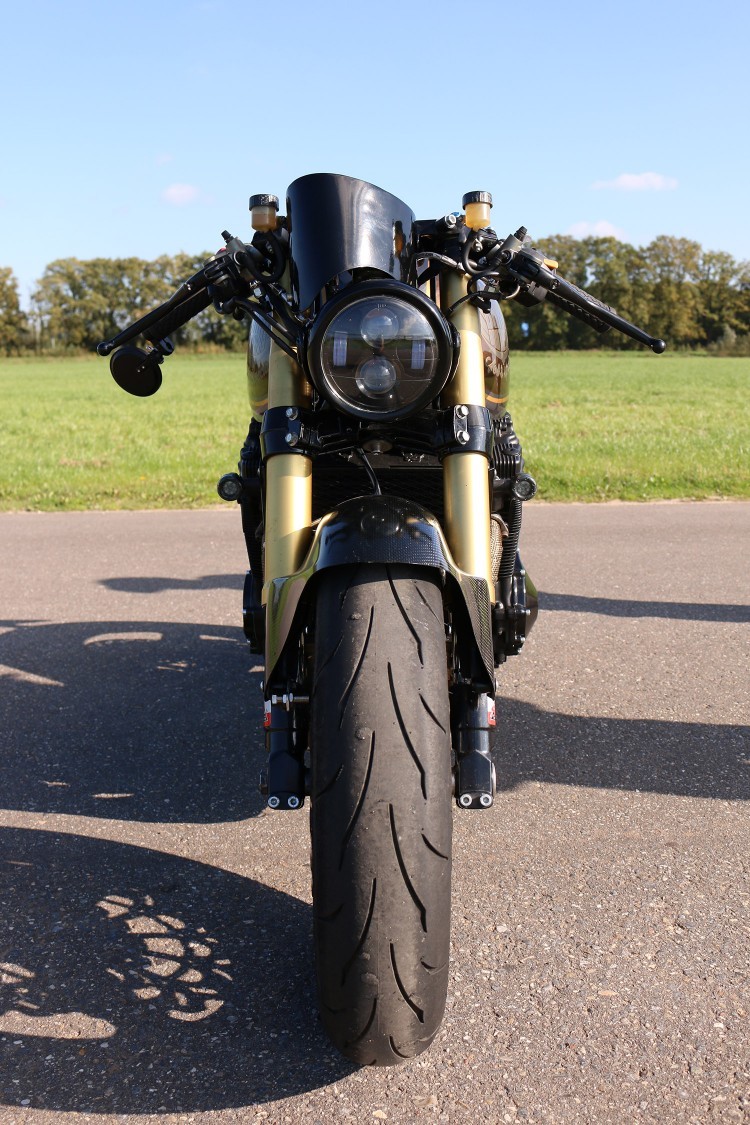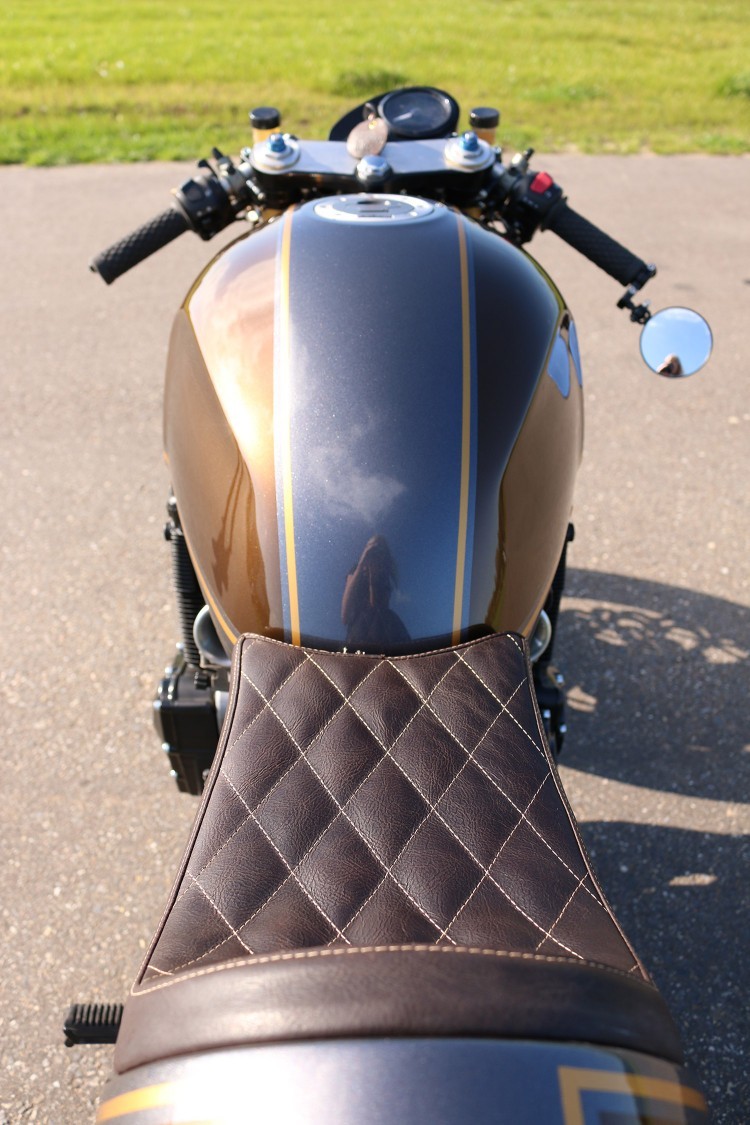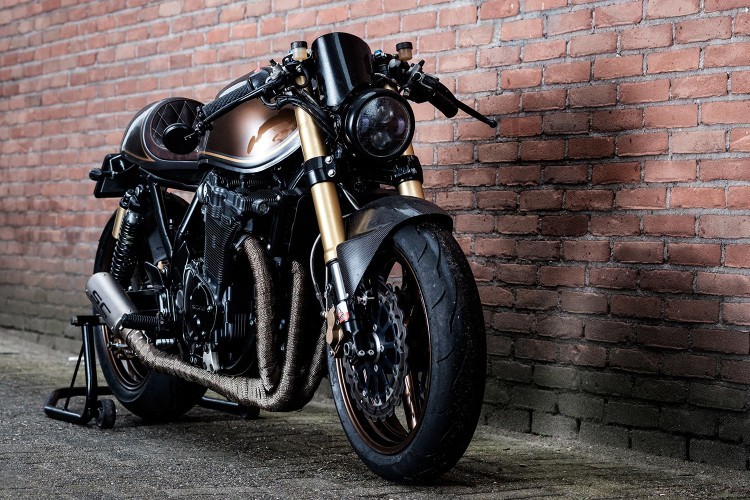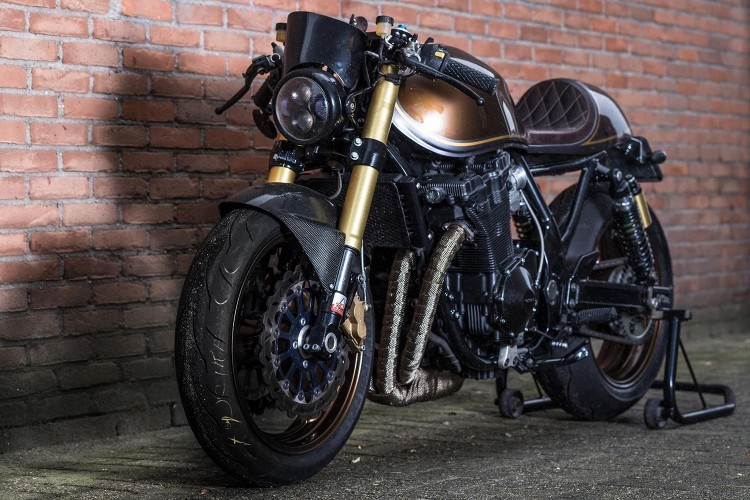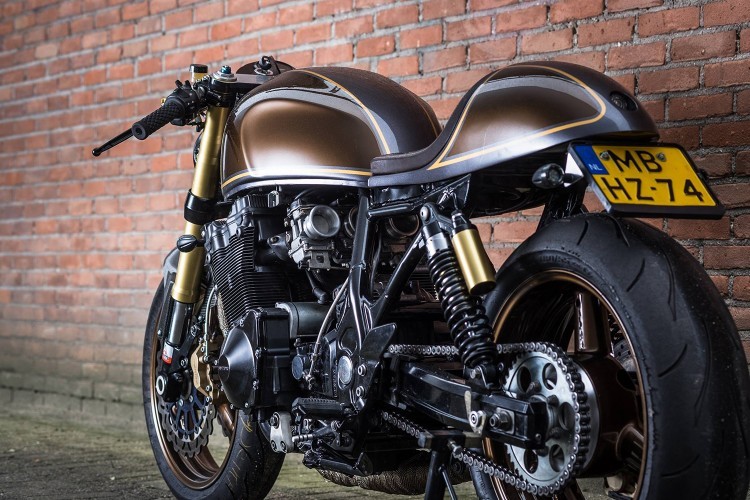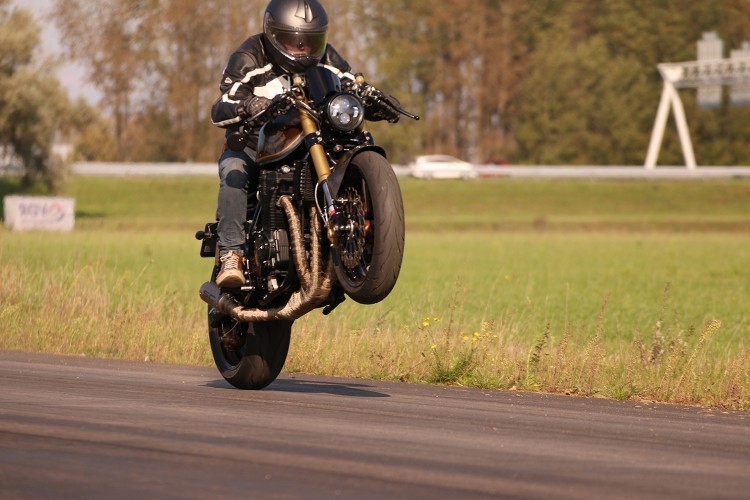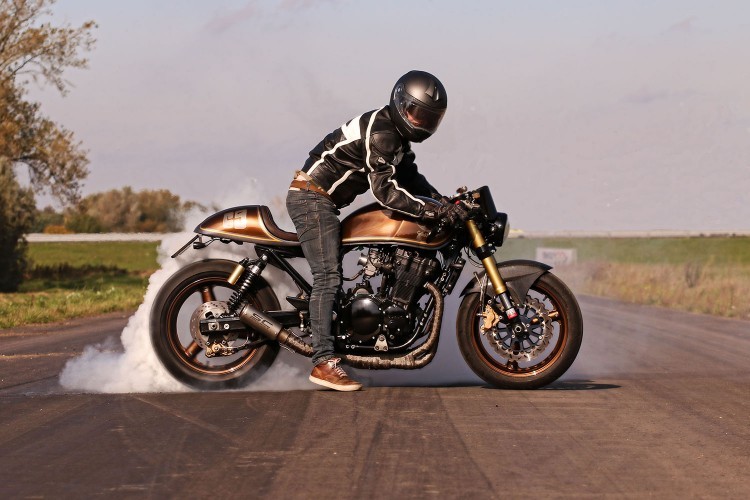 Share This Story, Choose Your Platform!
Tags