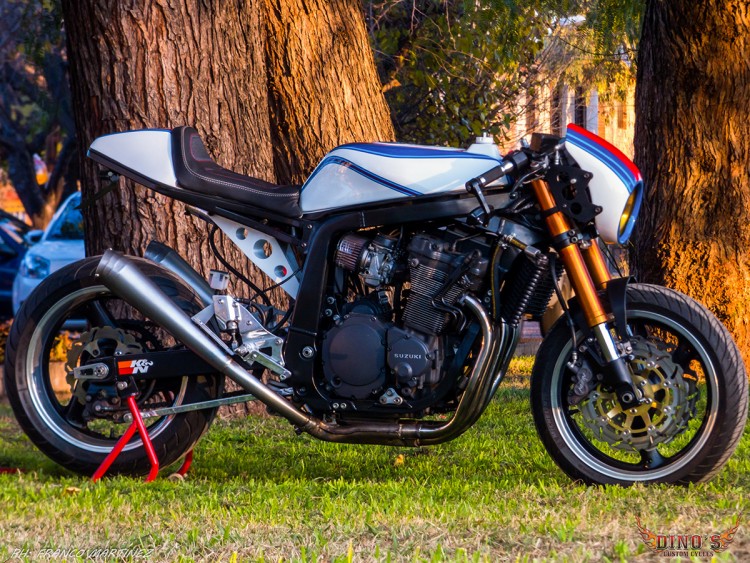 The Suzuki GSX-R1100 is one of those early era superbikes and it was the top of the line for Suzuki for more than two decades. The last oil-cooled model from 1992 put out a massive 145hp at 10,000rpm. A genuine crotch rocket with an engine that was bulletproof. Dino Maltoni from Dino Cycles in Argentina was lucky that one of his customers drove in his shop with this Gixxer in an impeccable state.
The owner of this beauty, Gustavo Guerra, wanted something else with his bike. He wanted something more radical, but not the typical classic cafe racer look. Or as Gustavo said: the bike must be worth looking at in person. Well, that's a great challenge for a somewhat bulky full racer from the 90s…
The bike was in a very good shape, and Dino started dismantling the bike and that's where the extensive work on this bike started. Combining form and function in this powerful beast meant that there was no room for error, the bike needs to be perfect. Dino: "The bike is designed and built to the measure of its owner."
Dino is characterized by being an integral builder, that is, he designs and builds all the pieces in his workshop including painting. Almost everything on this bike is new, customized and/or hand-crafted. To underline the performance of the bike, Dino matched it with a cool Martini racing theme.
Photos: Franco Martínez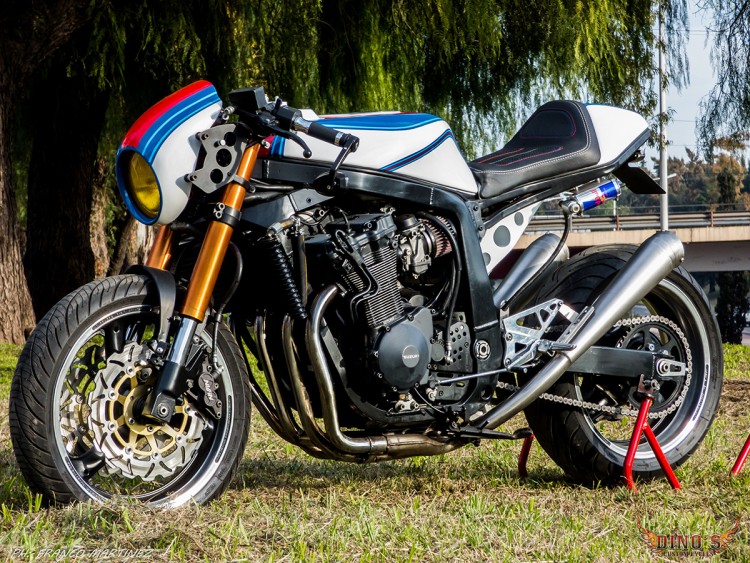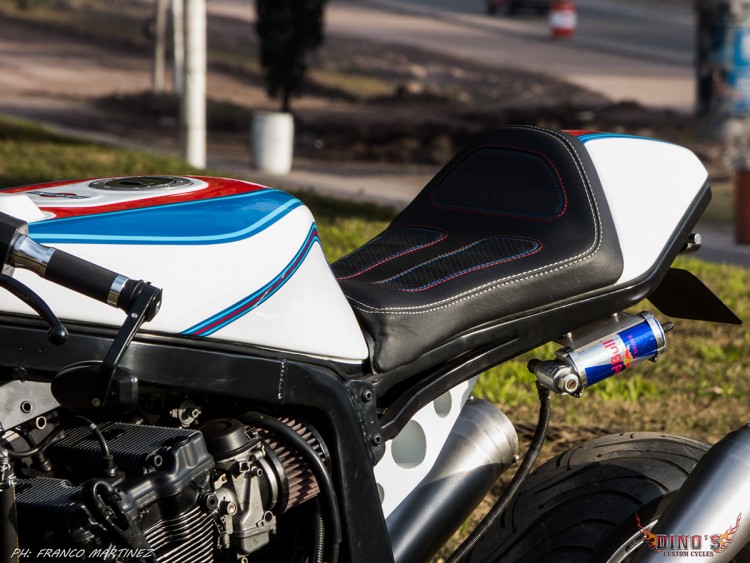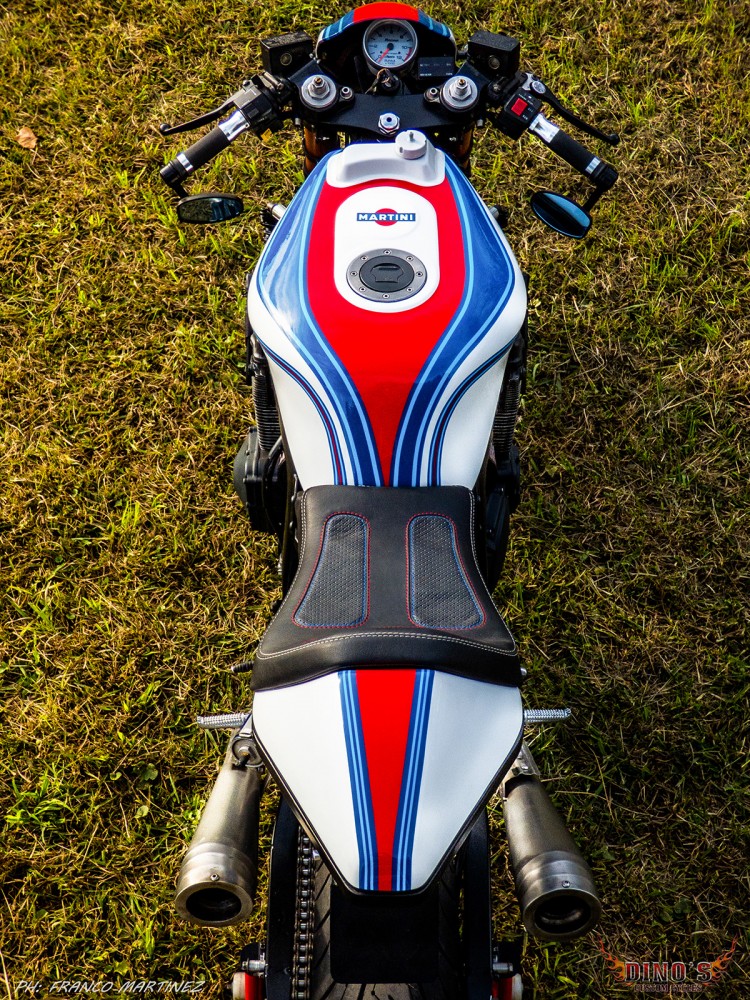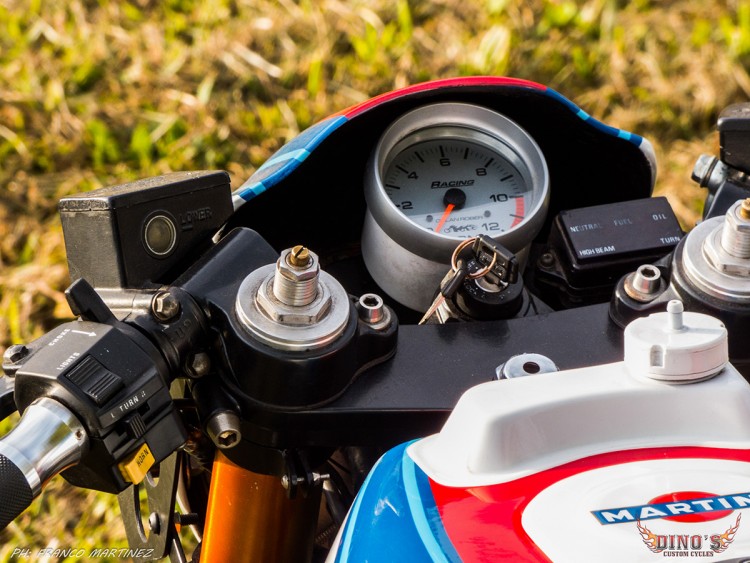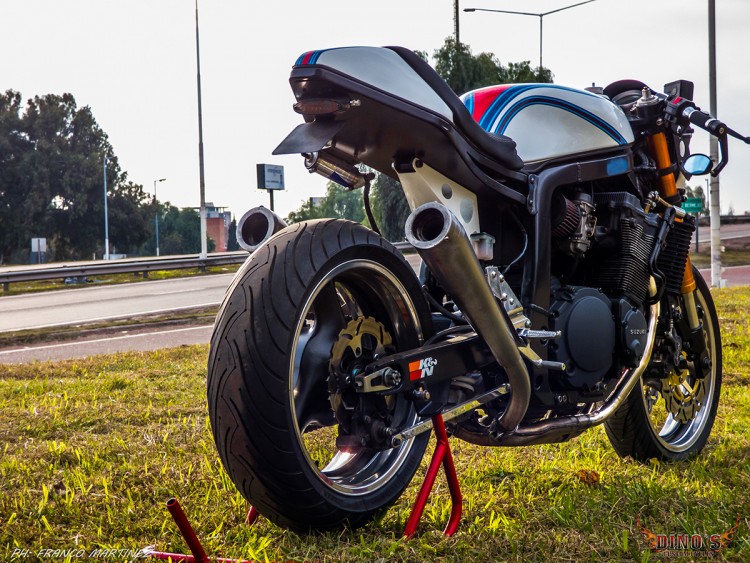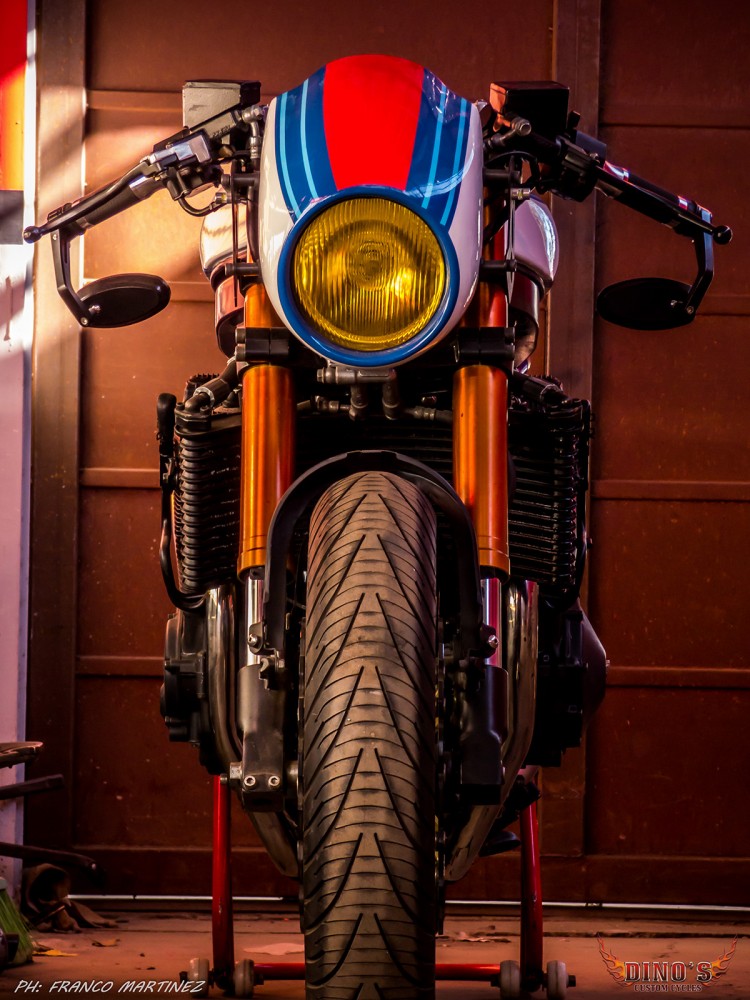 Share This Story, Choose Your Platform!
Tags