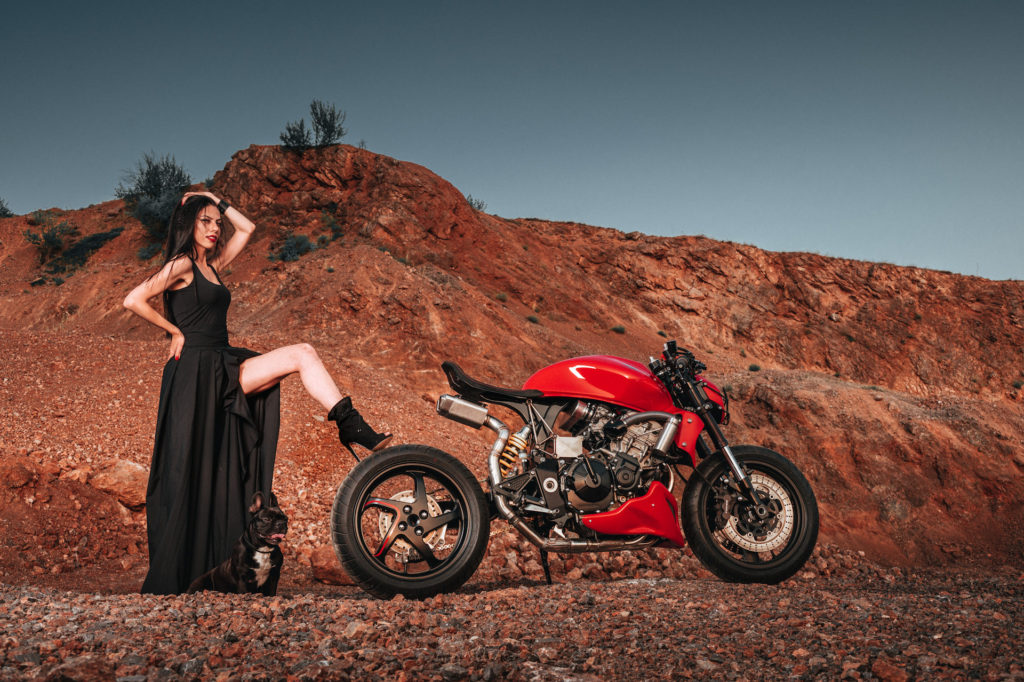 Build nr. 3
Back in 2019 we reported on an incredible build: a Honda Hornet 600 that went from 0 to HERO in a record time. Built by Kyustendil (Bulgaria) based Bull Moto Custom, the neo-café racer left a lasting impression.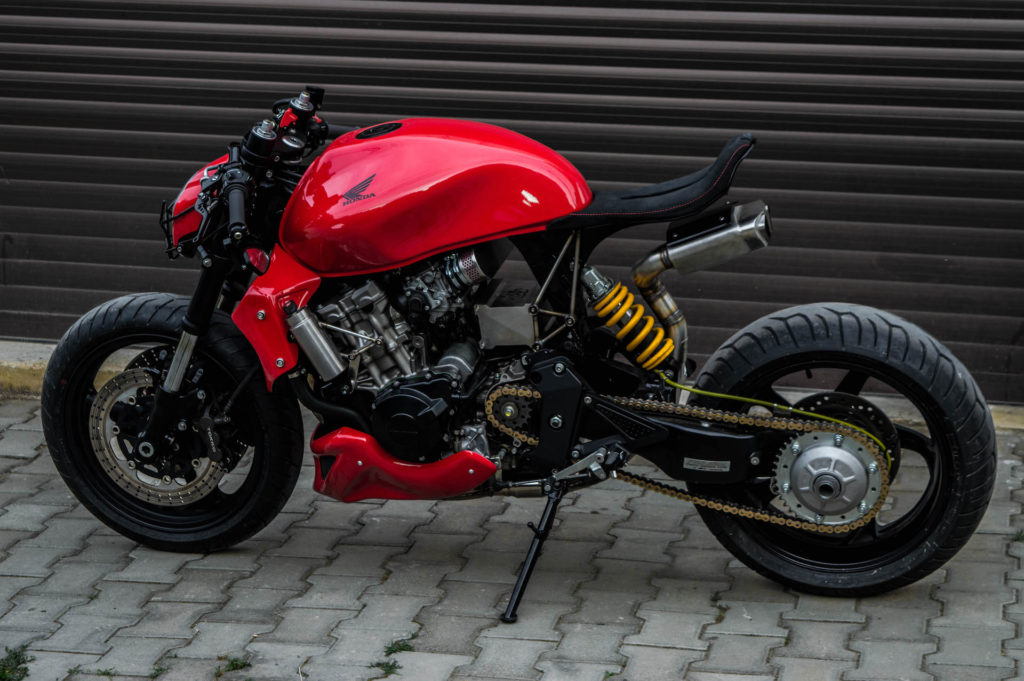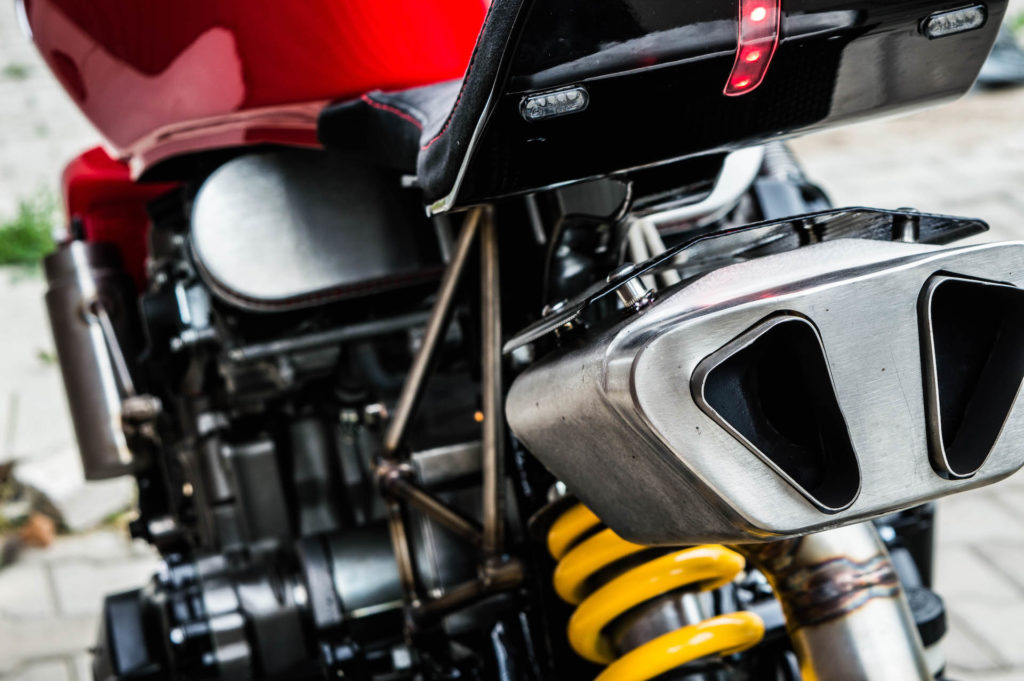 An unusual suspect
Well, Ivan Mushev, owner and driving force behind Bull Moto Custom is back, with his 3rd build so far. Again, with a Honda Hornet 600. And why not? Honda has been a house-hold name for café racer builders for decades. They are reliable, affordable, easy to work on, and they offer a ton of bang for bucks. The Hornet is quite special, too. The 600cc Hornet engines pack a respectable 100+ horsepower which are thunderously available around 12.000 rpm. Most of us are probably familiar with this popular bike, which can be ridden in comfort at lower speeds. However, when revving over 7.000 rpm we enter the comfort zone of this particular bike. The same engine can be found in the CBR600RR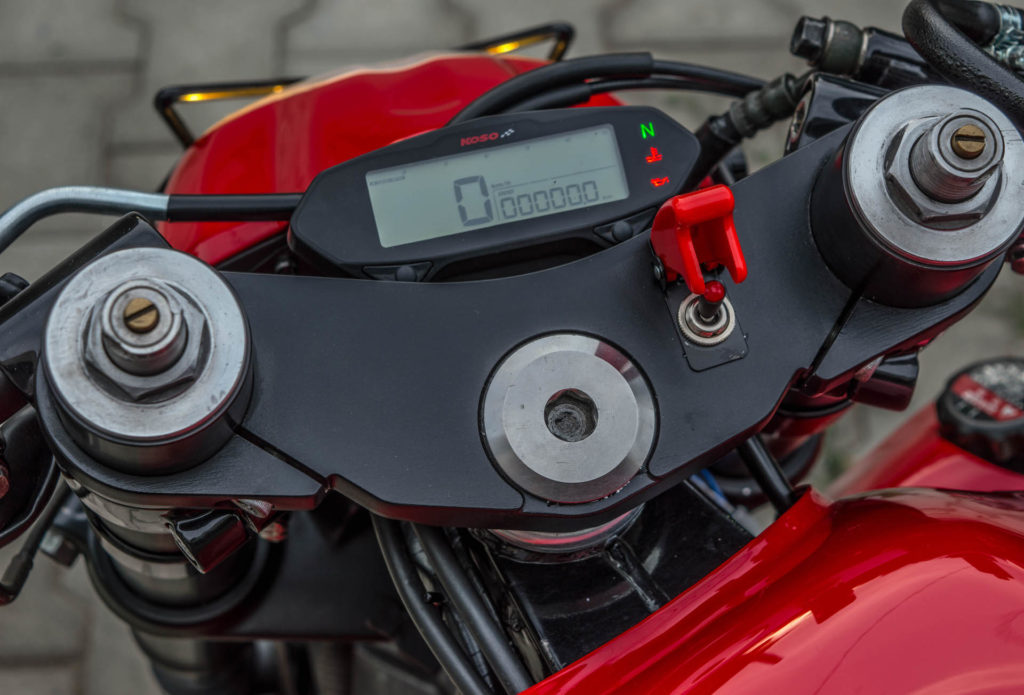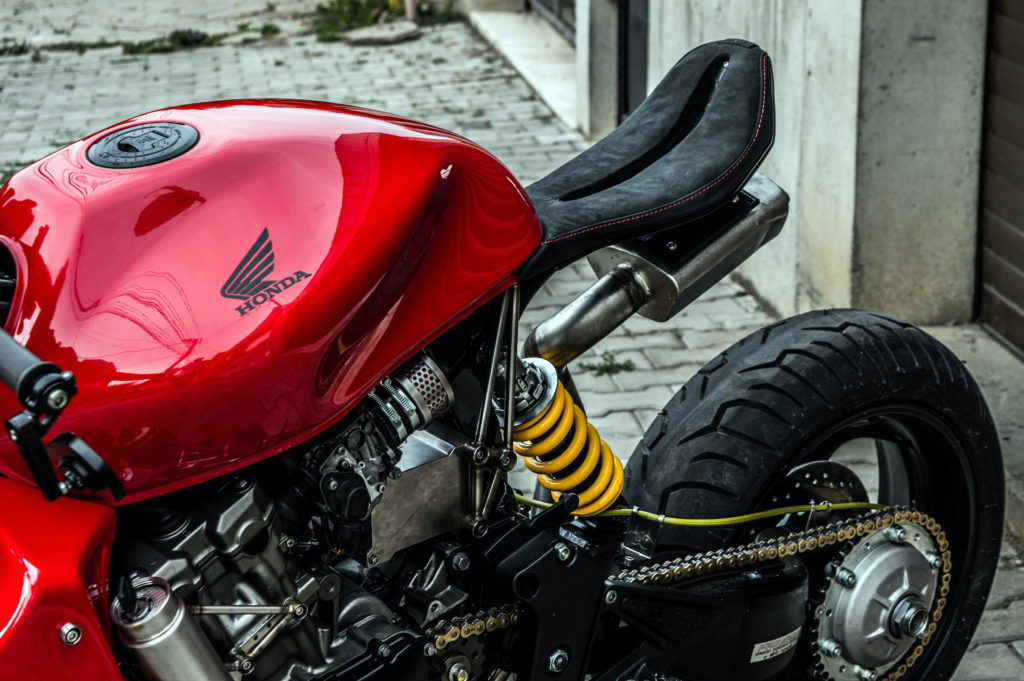 VFR swingarm
When we take a closer look at this bike, we can see that a lot of work has been put into this build. It is not often we see a Hornet sporting a VFR single-sided swing arm. An incredibly complex and tedious job to get done right. Inspired by Ducati, Ivan made work out of this task. Many have tried, but only a few actually succeed. We have to admit that it takes the Honda to the next level!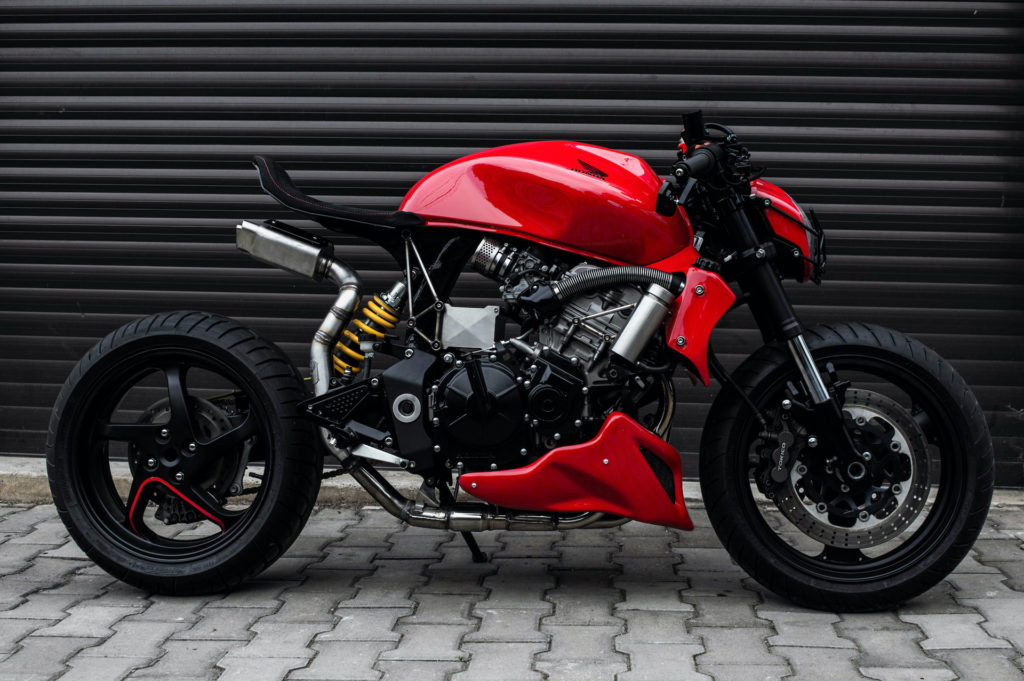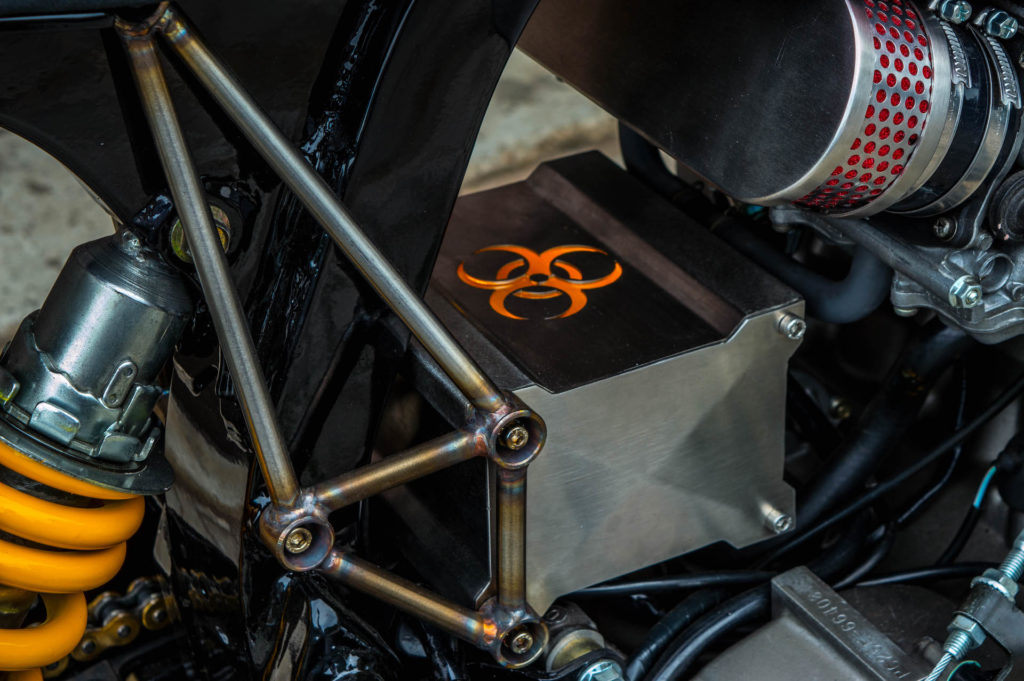 Exposed rear
The factory subframe was made redundant and a newly built, minimalistic unit was built, exposing that beautiful VFR rear wheel. It also allowed for a custom built under seat exhaust. The end-can or muffler is a box shaped, and looks the part. The seat pan is also custom made, and has integrated brake-lights and turn signals. A brilliant way to keep the Hornet road-legal whilst looking incredible! The alcantara seat cover just looks perfect, specially made by MG Design.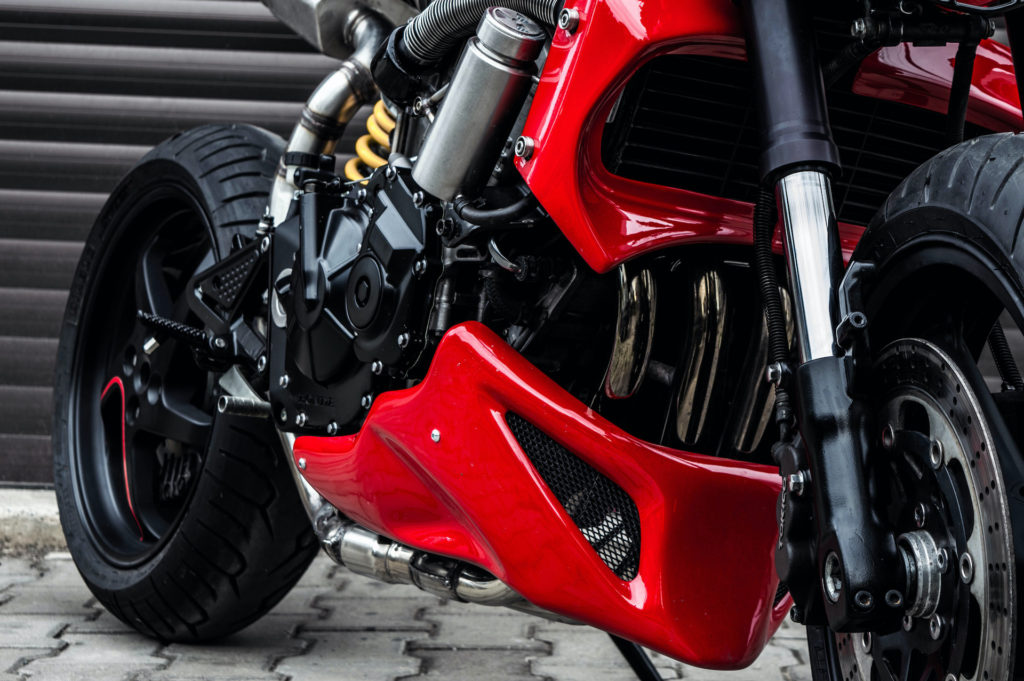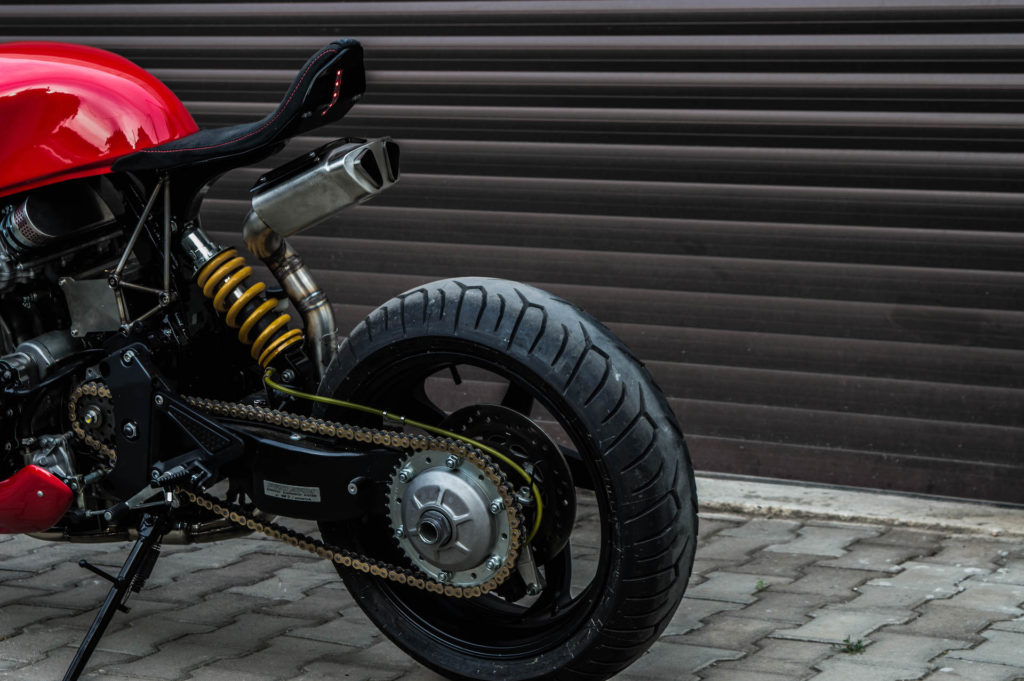 Custom made
When we move to the mid-section of the bike, we can see that the original airbox has been removed, and a custom-made box now houses the electrical parts of the Honda, giving it a clean and industrial look. The air filters have been replaced by a single, open-flow, unit. A bit further, and we can also see that the radiator overflow has been replaced with stainless steel containers.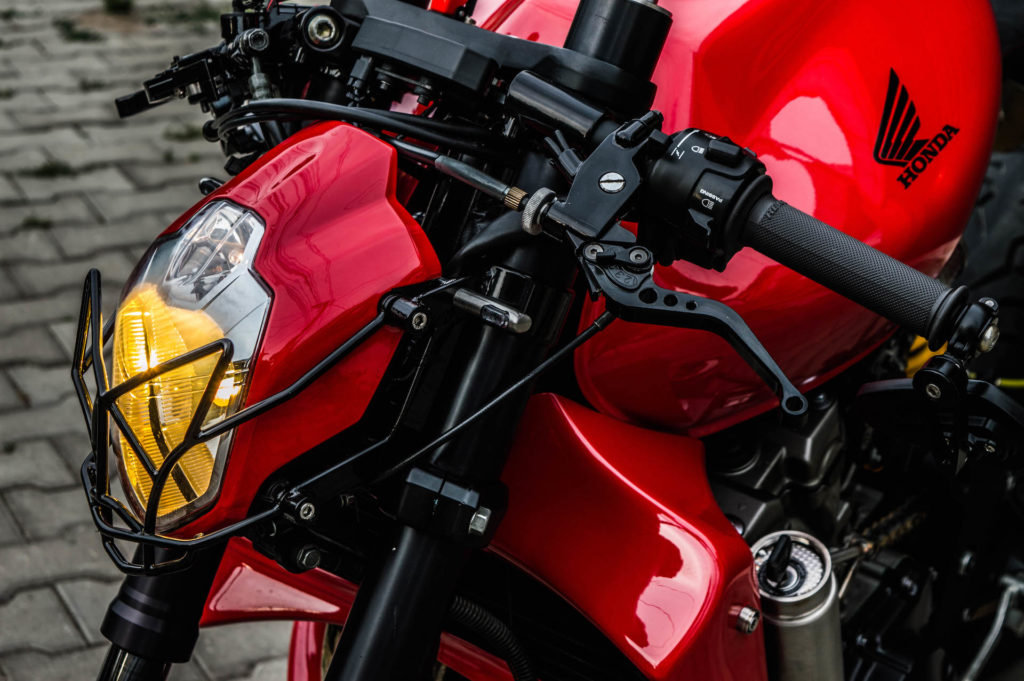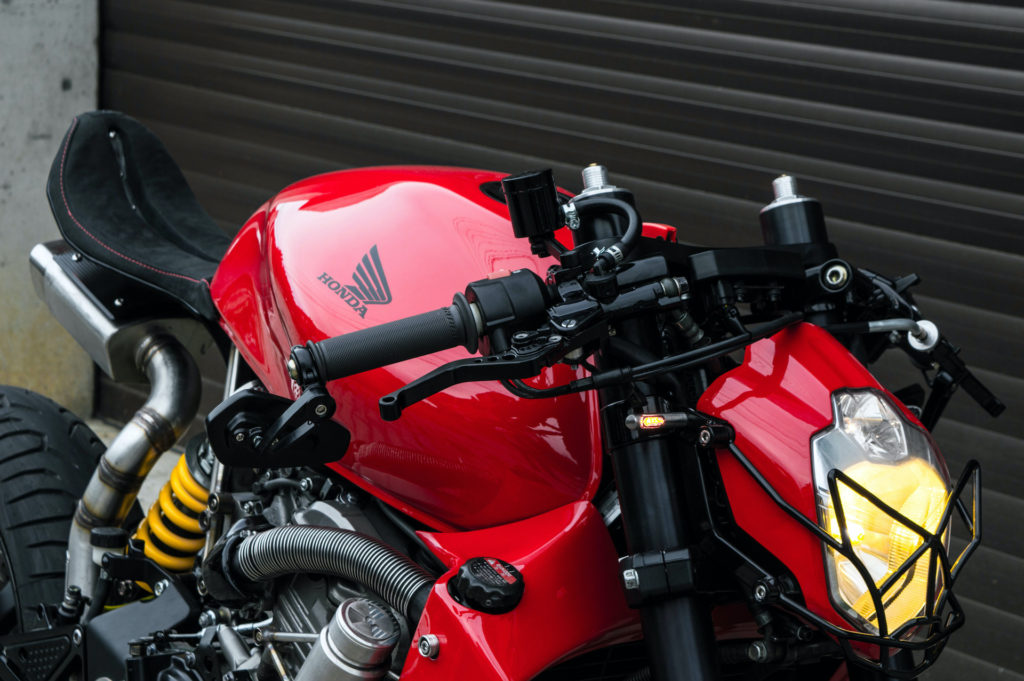 Stoppie time?
Moving to the front we can see a Kawasaki ZX9R front suspension, complete with ZX9R front wheel and brakes, giving the Hornet some serious braking power. The naked bike handlebar has been swapped out for a set of clip-ons, giving the rider more control. Above the clip-ons we spot a mini KOSO speedo, giving the rider nothing more than the most essential information, while keeping the front clean. The headlight is an off-the-shelve unit from LSL, finished off with a custom-made headlight grill.
There are a few fiberglass parts that have been made to fit the bike, such as the belly pan, the headlight cover and radiator covers. What make this entire build stand out it that beautiful, deep, lush, Misano red pearl color.
Make sure you like and follow our social media pages to stay up to date on the latest custom motorcycle builds!
Photo Credit:Vladislav Chanev
Model: Aleksandrina Boqnova
Builder details:
Facebook (builder)
Instagram
Email: bullmoto@abv.bg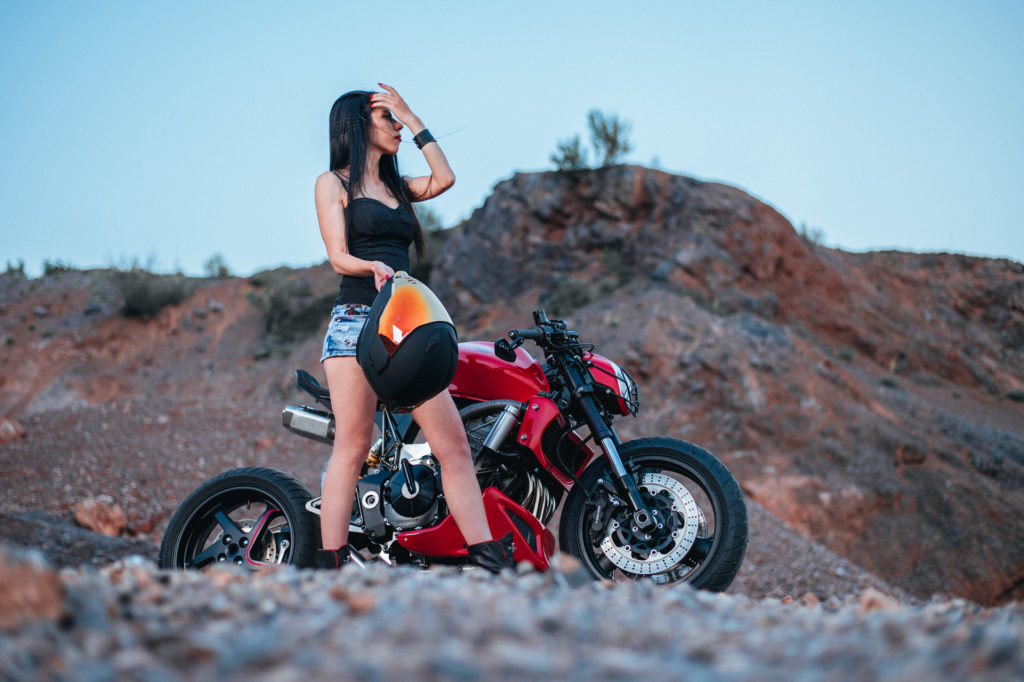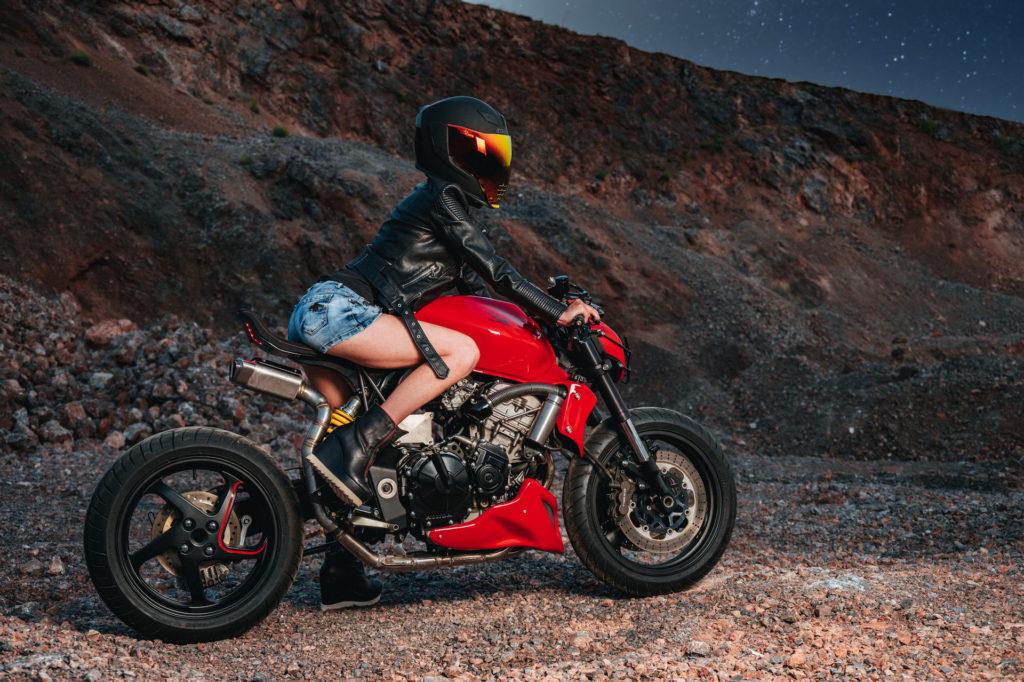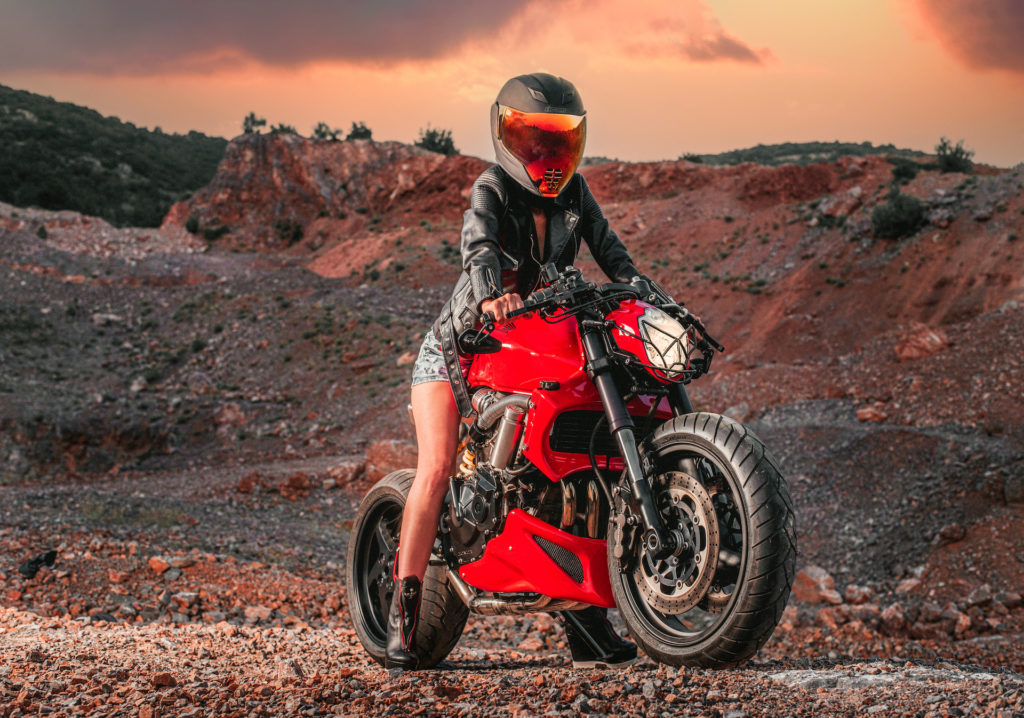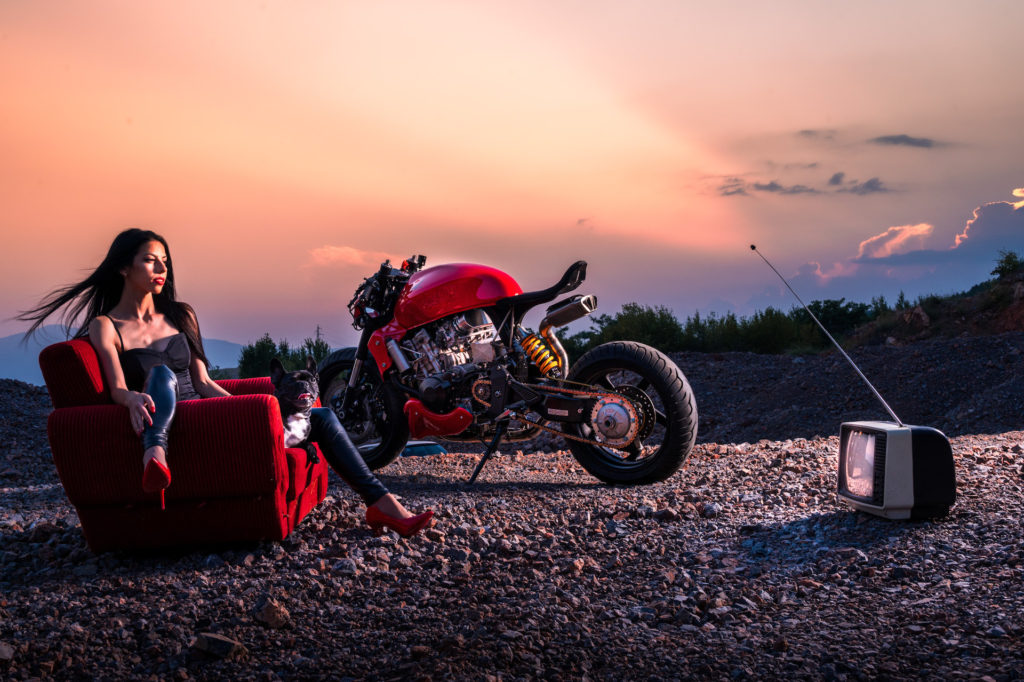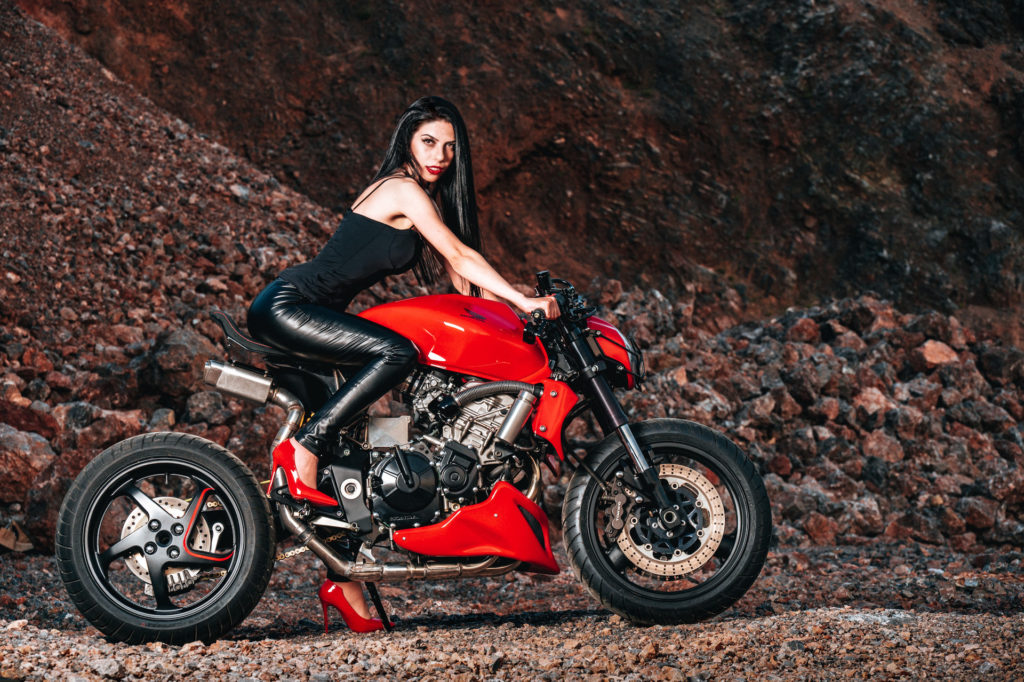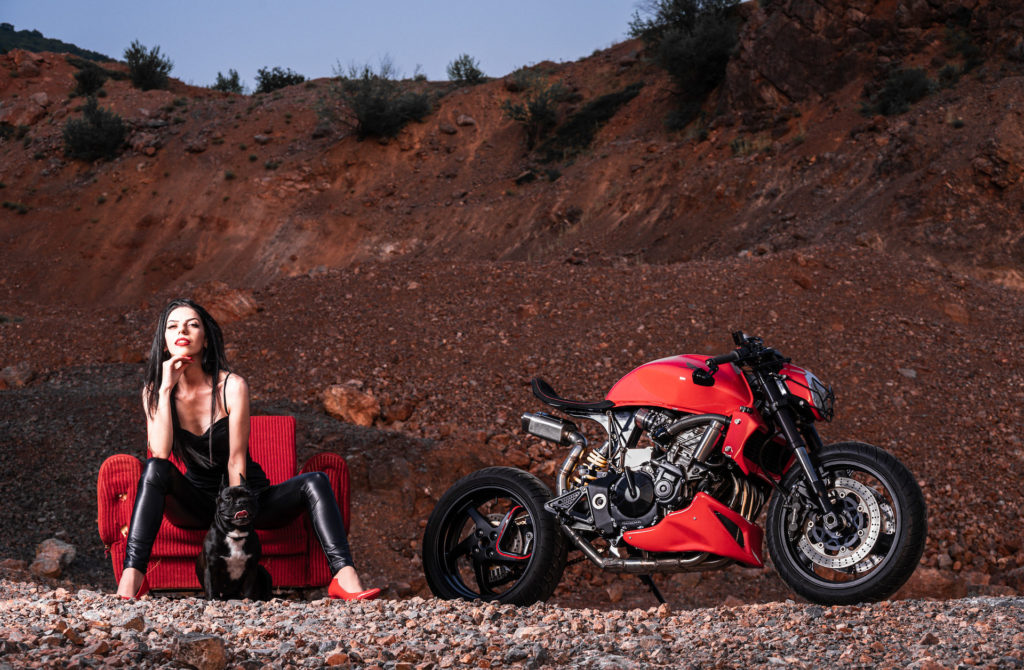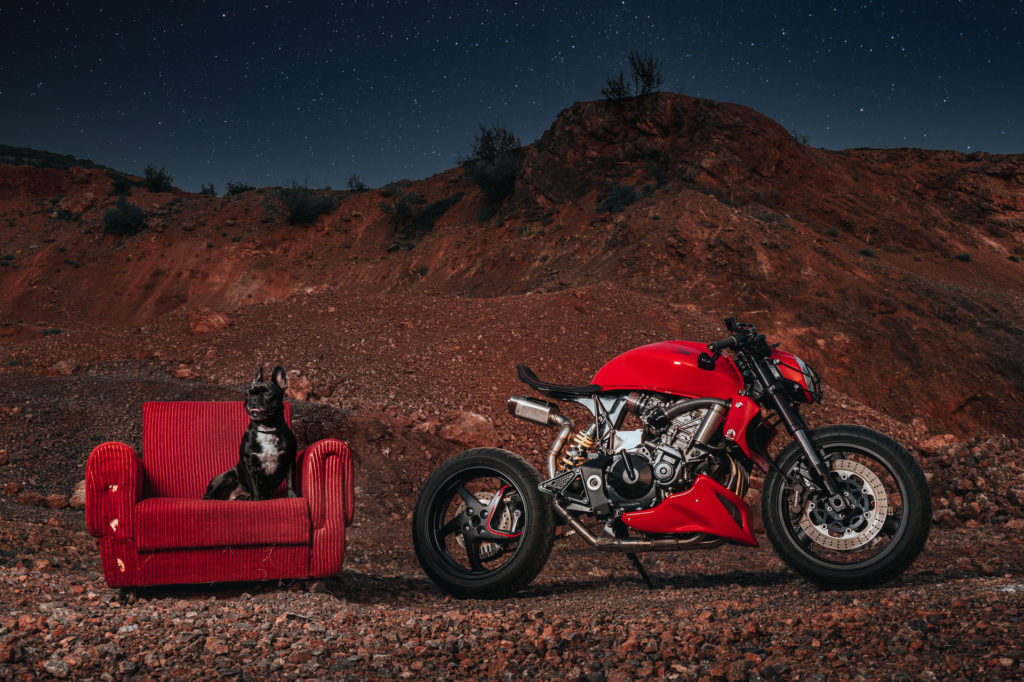 Share This Story, Choose Your Platform!
Tags