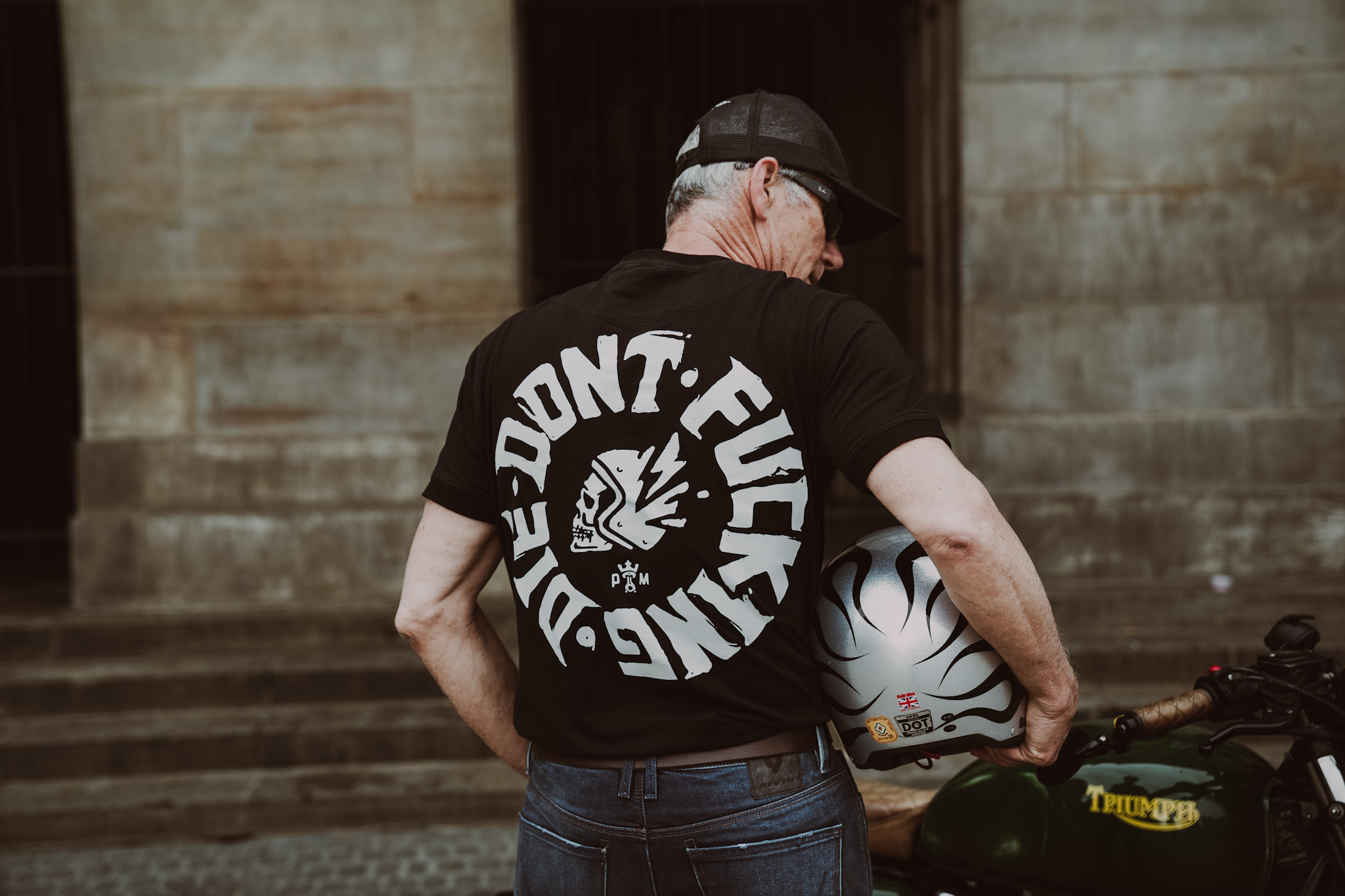 Gear Up!
When it comes to motorcycle gear, we have a pretty good idea of what works, and what doesn't. It really helps that our entire editorial team are petrol-heads of the highest order. This also means that we test out gear to the absolute limit. But sometimes, you want something different. Years ago we came up with the hashtag #AlwaysRideinStyle. But what if you aren't planning on doing any riding, and you still would like to look the part?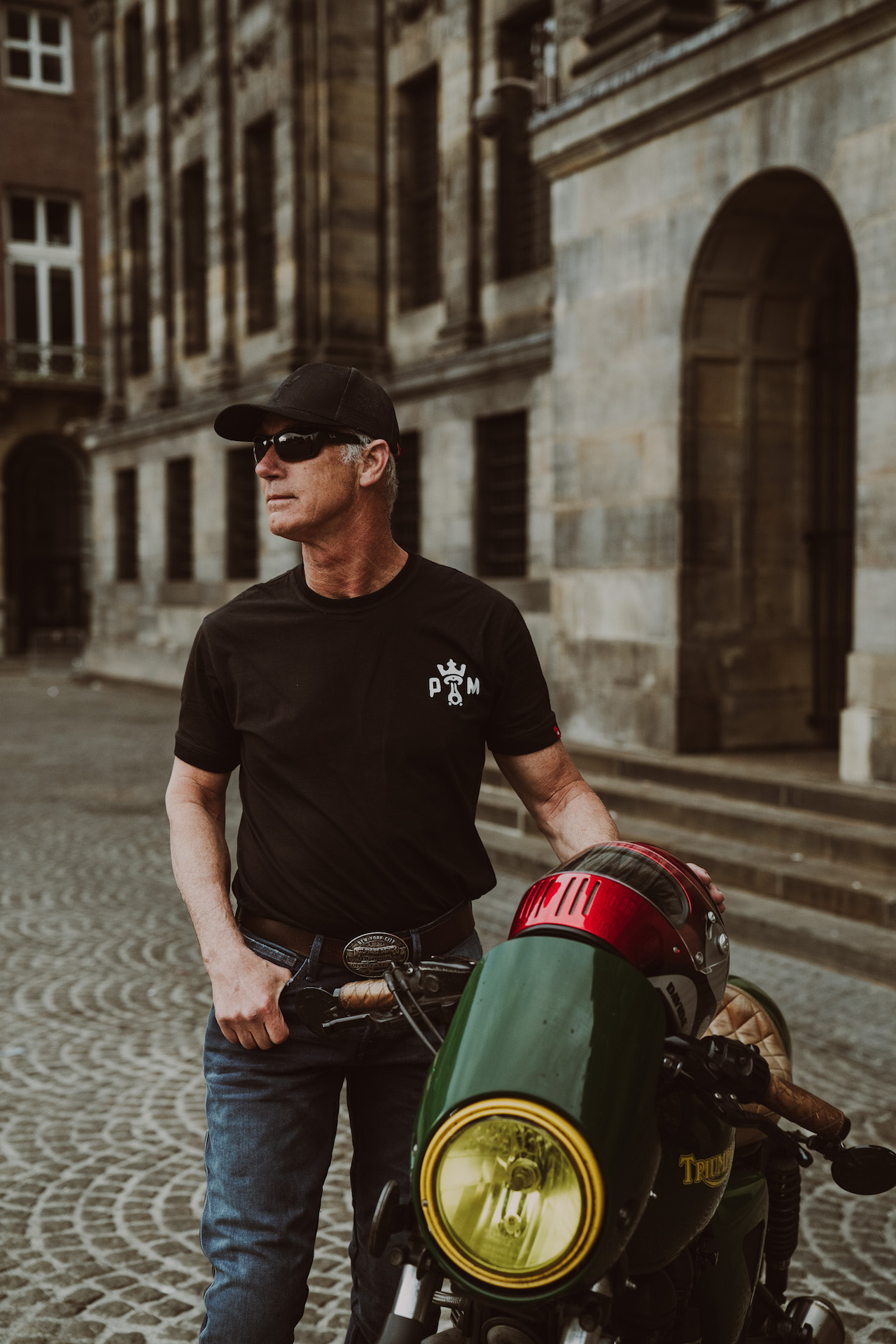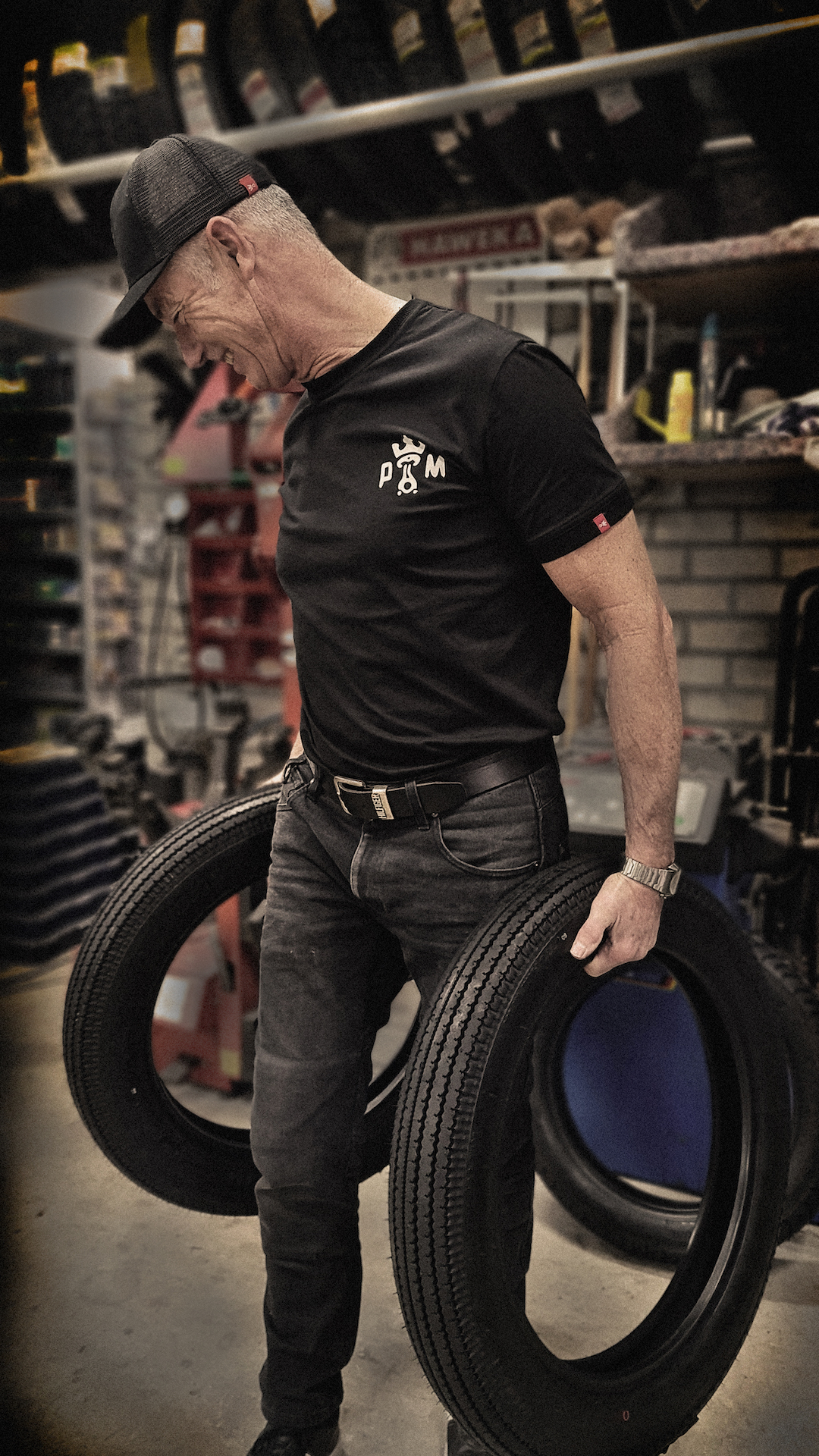 We are selective
Luckily there are companies like Pando Moto who hear our calls. A while ago a set of Pando Moto motorcycle apparel landed on our desk for review purposes, and review we did! Included in the box was a little care-package as an add-on from the Lithuania based company. We were spoiled with a set of t-shirts, sweaters, and trucker caps. Much like earlier gear we got, we have worn and washed the shirts and sweaters at least a dozen times since we got them. Before we give it our seal of approval, we want to be absolutely sure the gear deserves it.
And it does.
[su_youtube url="https://youtu.be/4NC1K2u1Dew" width="800″ title="Unboxing Pando Moto gear"]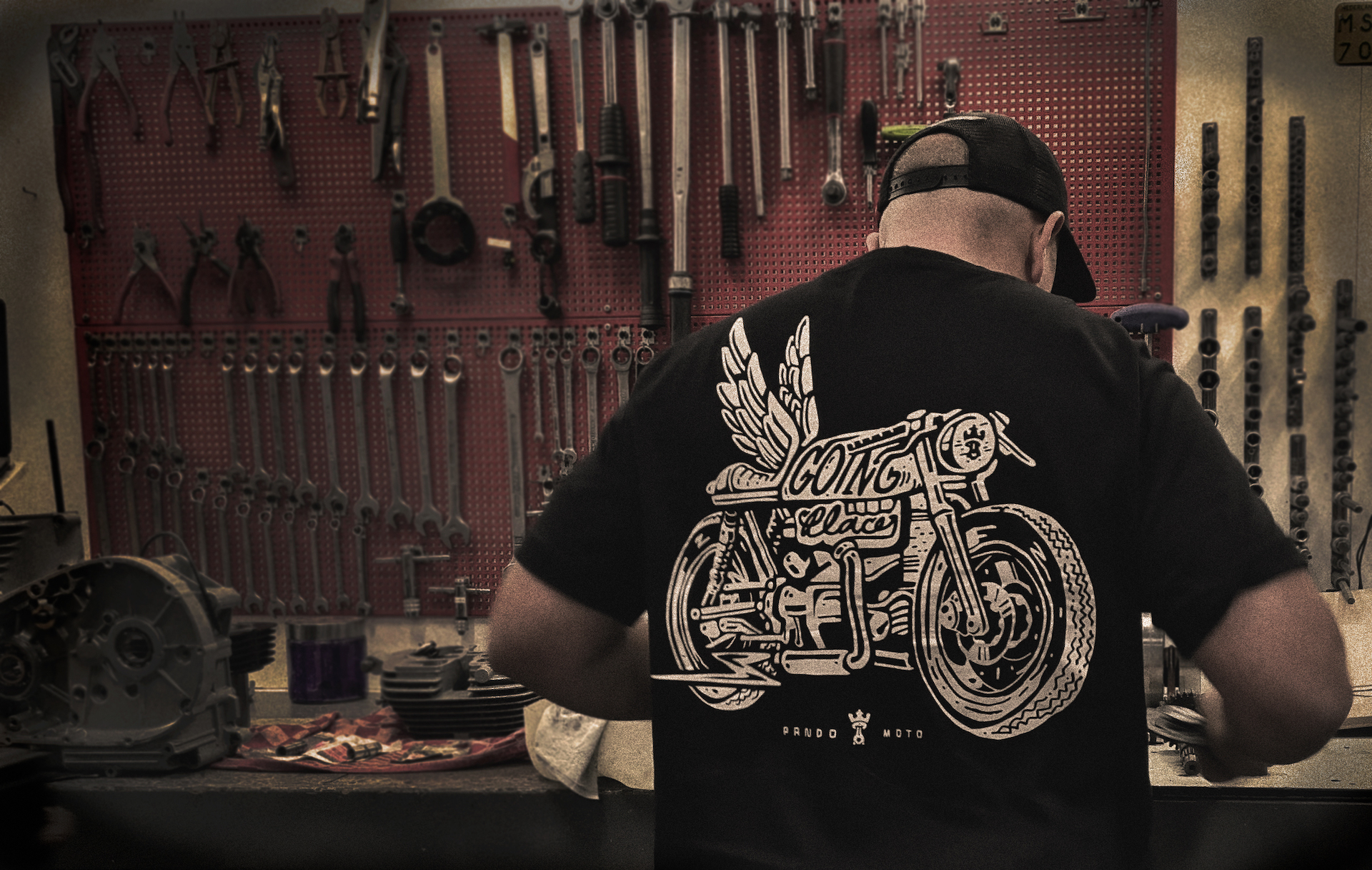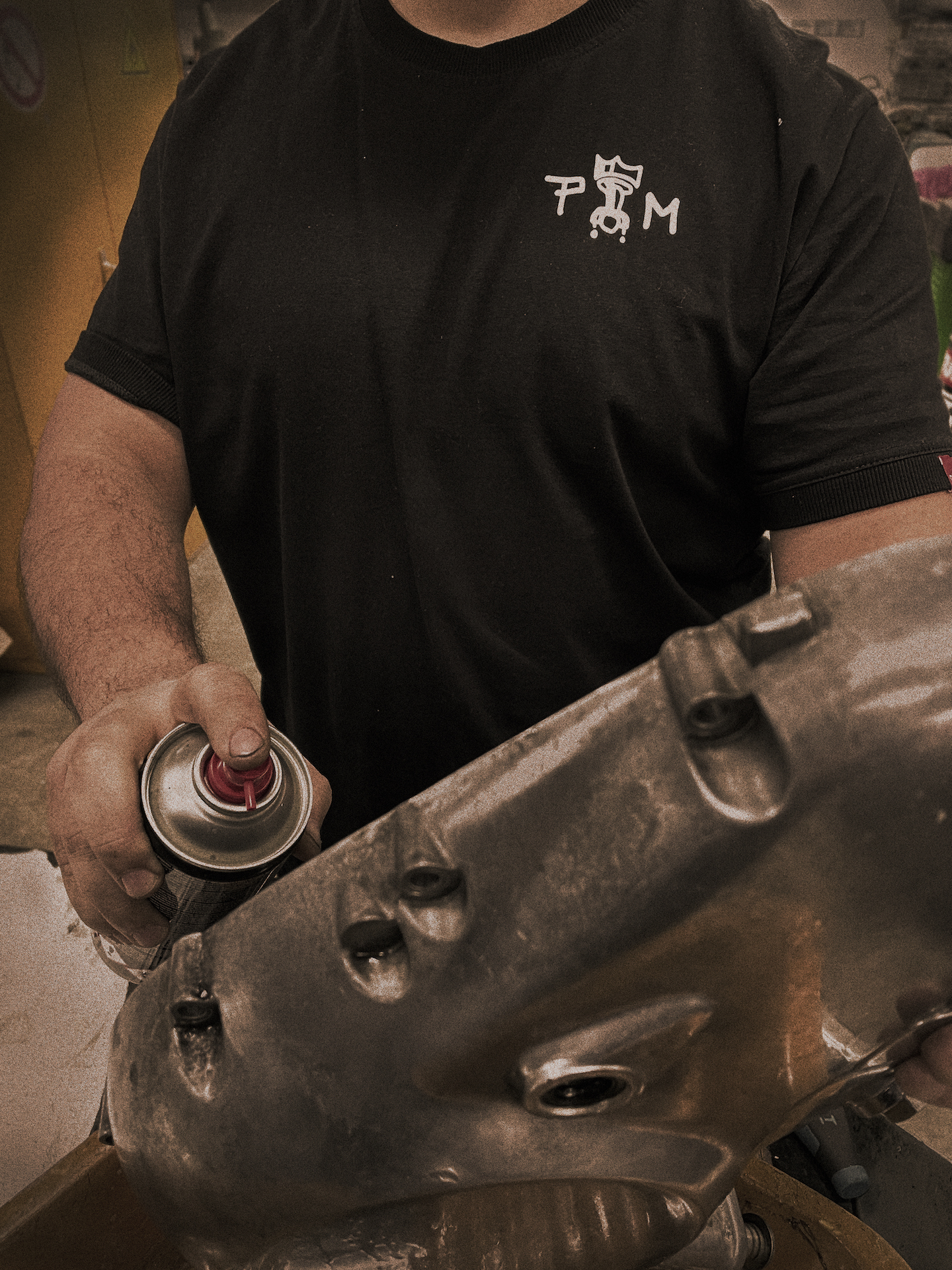 T-shirts with a capital 'T'
First, the t-shirts. Just like all the other Pando Moto gear, the t-shirts are in black with white printing on them. You really can't go wrong with that combination. The shirts we received were the MIKE MOTO WING 1 – Regular Fit and the MIKE DON'T DIE – Regular Fit. The t-shirts have a perfect fit, and are a bit longer than most t-shirts on the market. This is a great thing, since most bikers like to tuck in their t-shirts into their riding pants for increased comfort. It's not always easy to do with a regular t-shirt. I wear an XXL, and the shirt size was spot on. Same goes for Ron, who is a 'Medium' guy.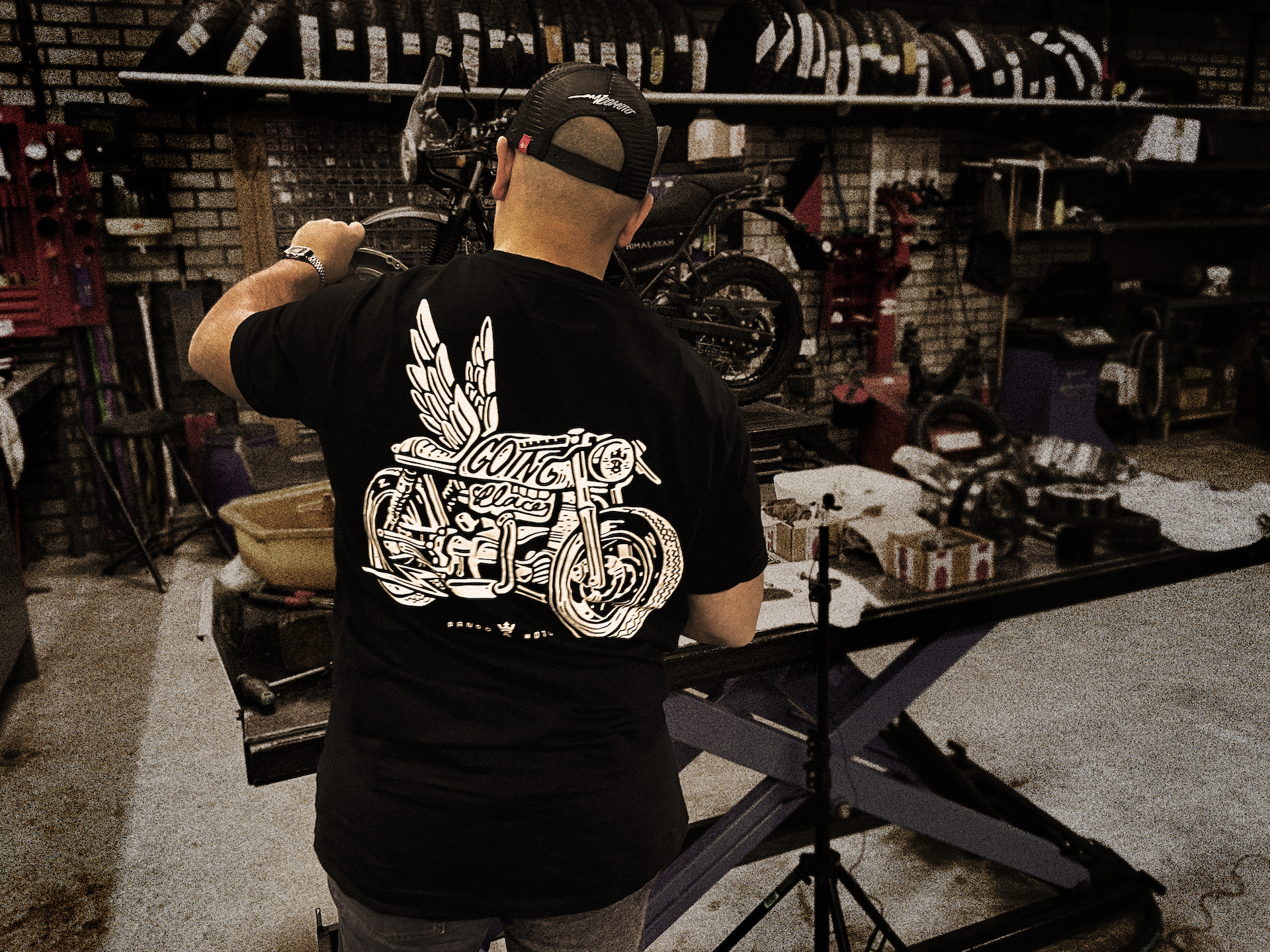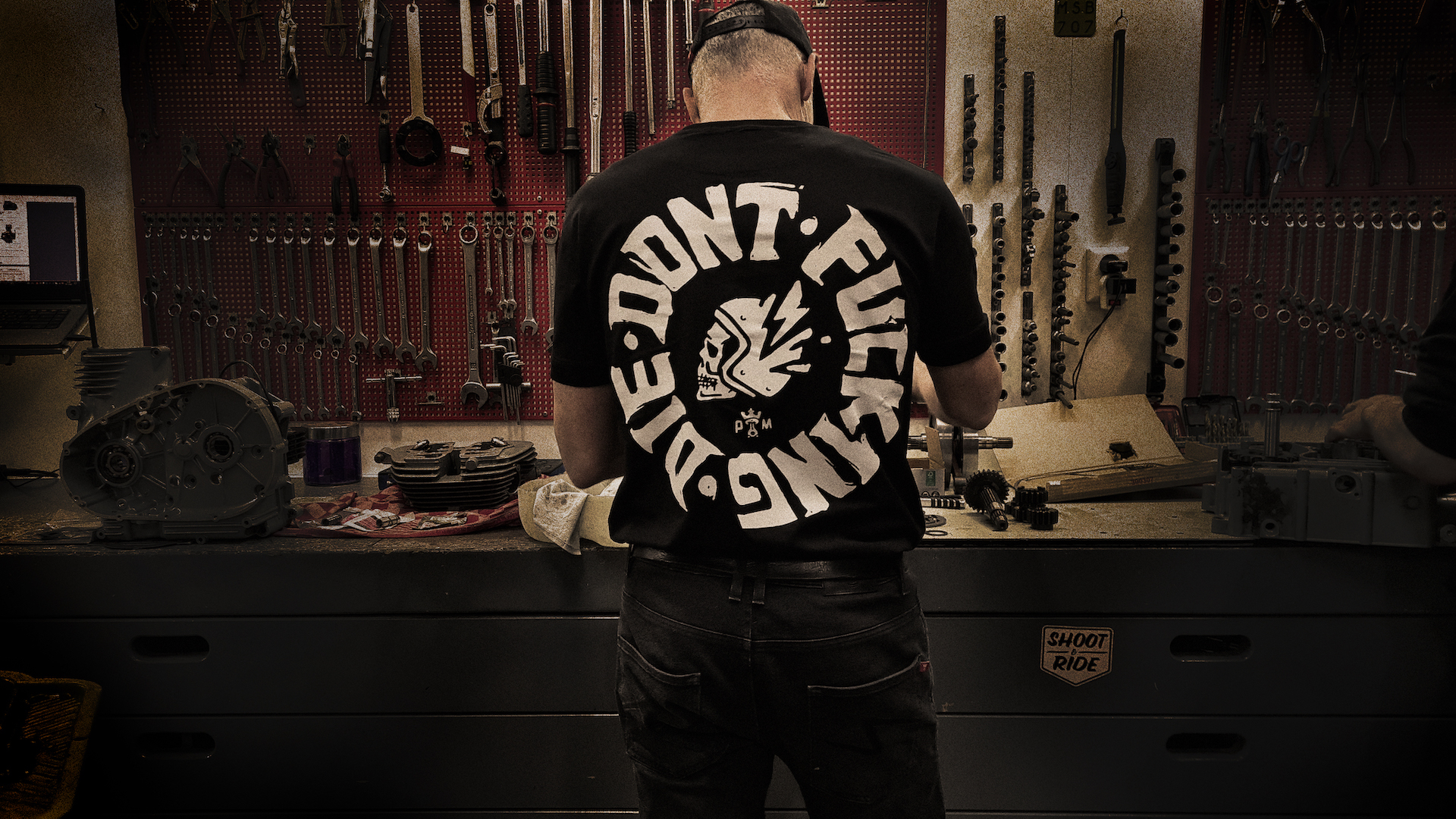 The cotton quality is just phenomenal. Nice and thick, not at all the flimsy stuff you all too often encounter when ordering online.
Pando uses the 5.3oz fabric for their T-shirts. for comparison; really heavy weight shirts go up to 7oz, but we think that's mor like a light sweatshirt.
Pando Moto & Zero Motorcycles
Pando Moto set up a collab with Zero Motorcycles a while ago. In light of that partnership, a series of Pando/Zero hoodies were made, and honestly, they look incredible! . The hoodies are incredibly comfortable and easy to wear. Even after numerous washing cycles, the printing hasn't faded or come off yet. My wife loves wearing my hoodies too, especially if they're oversized, and the Pando/Zero hoodie is by far her most favorite one to wear.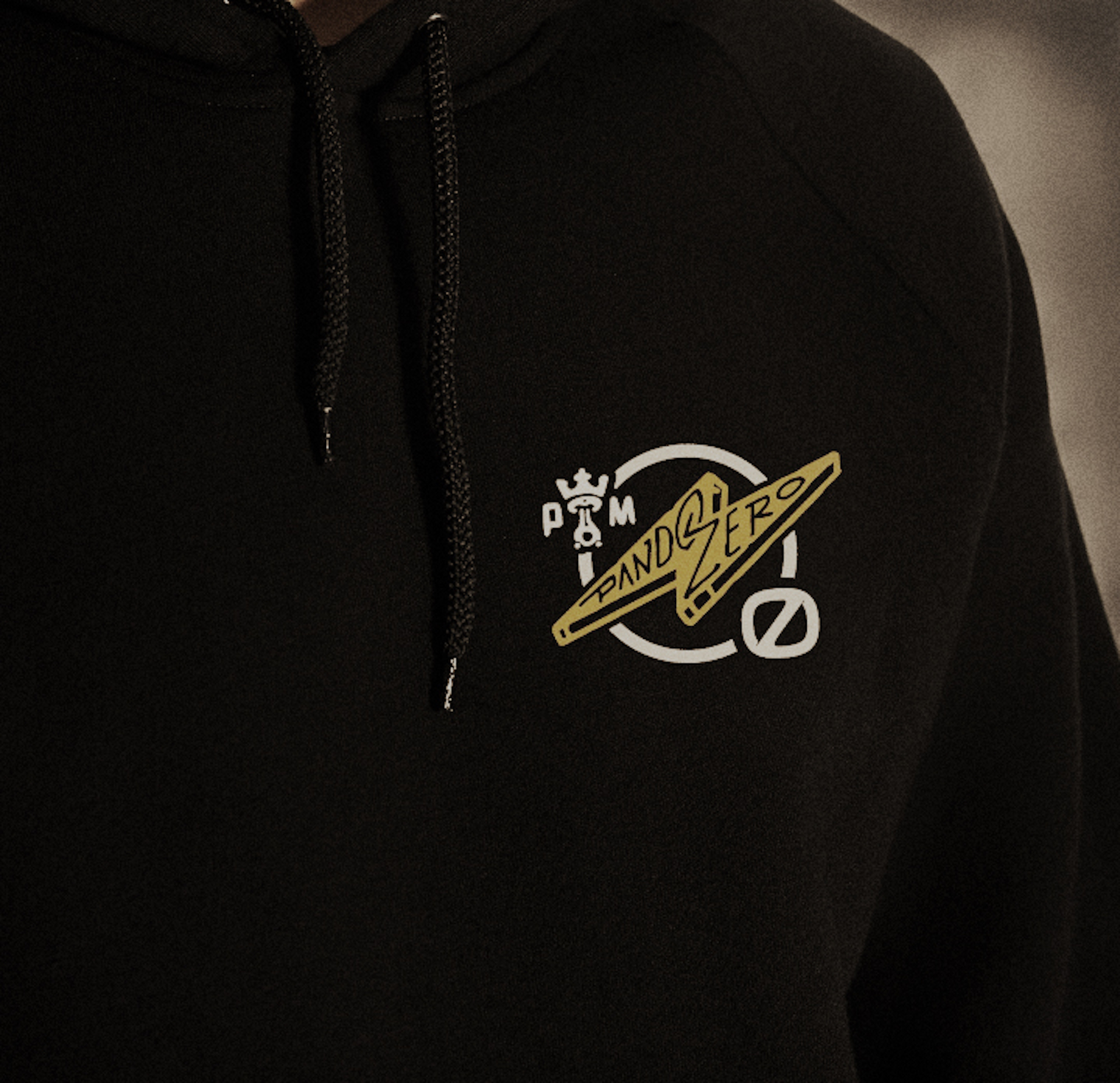 As you can see in the unboxing video above, Ron was sent an extra Pando/Zero T-shirt. All we can say; 'Same quality, different print'. In other word, a must-have if you are into electric motorcycles.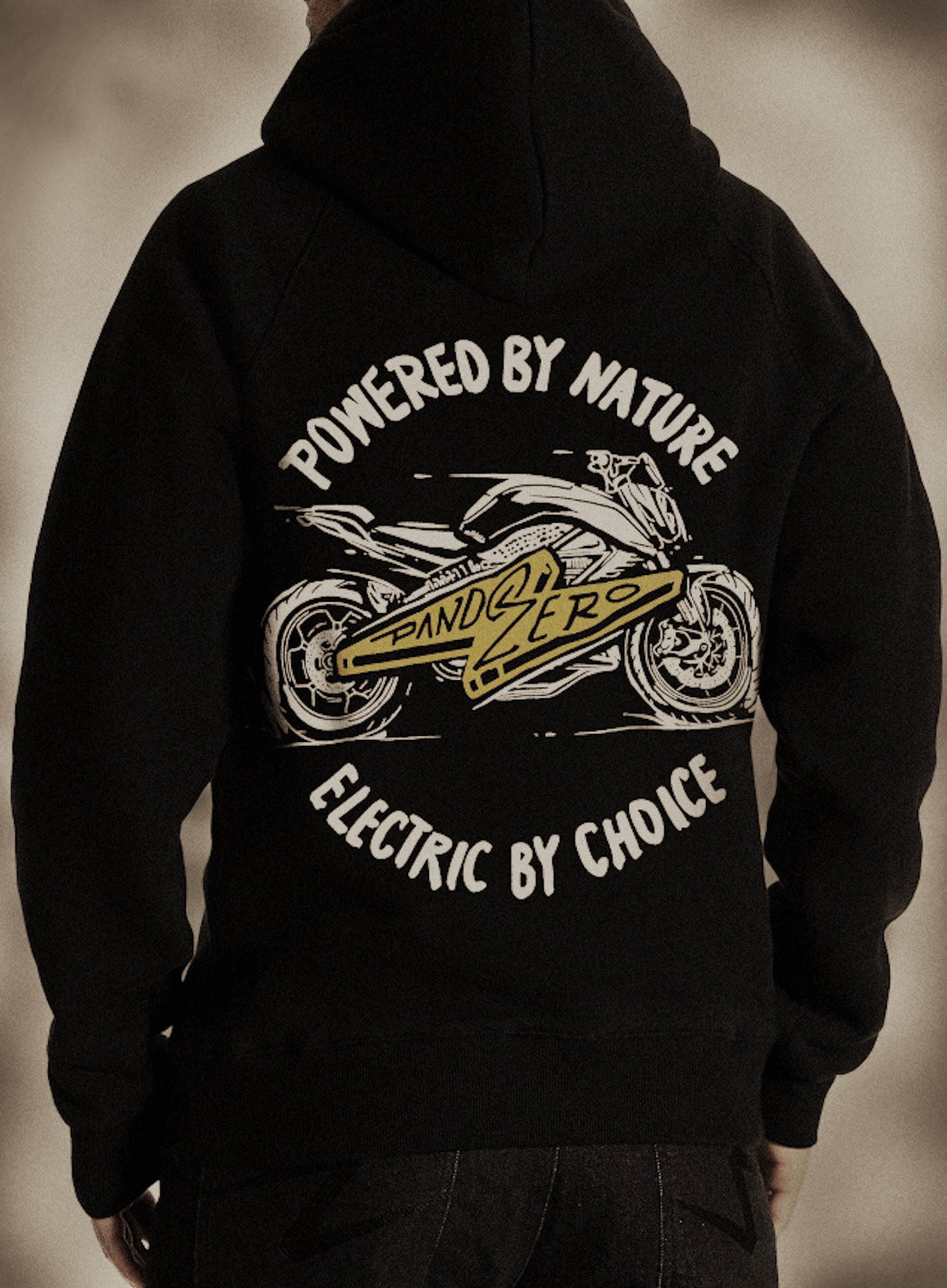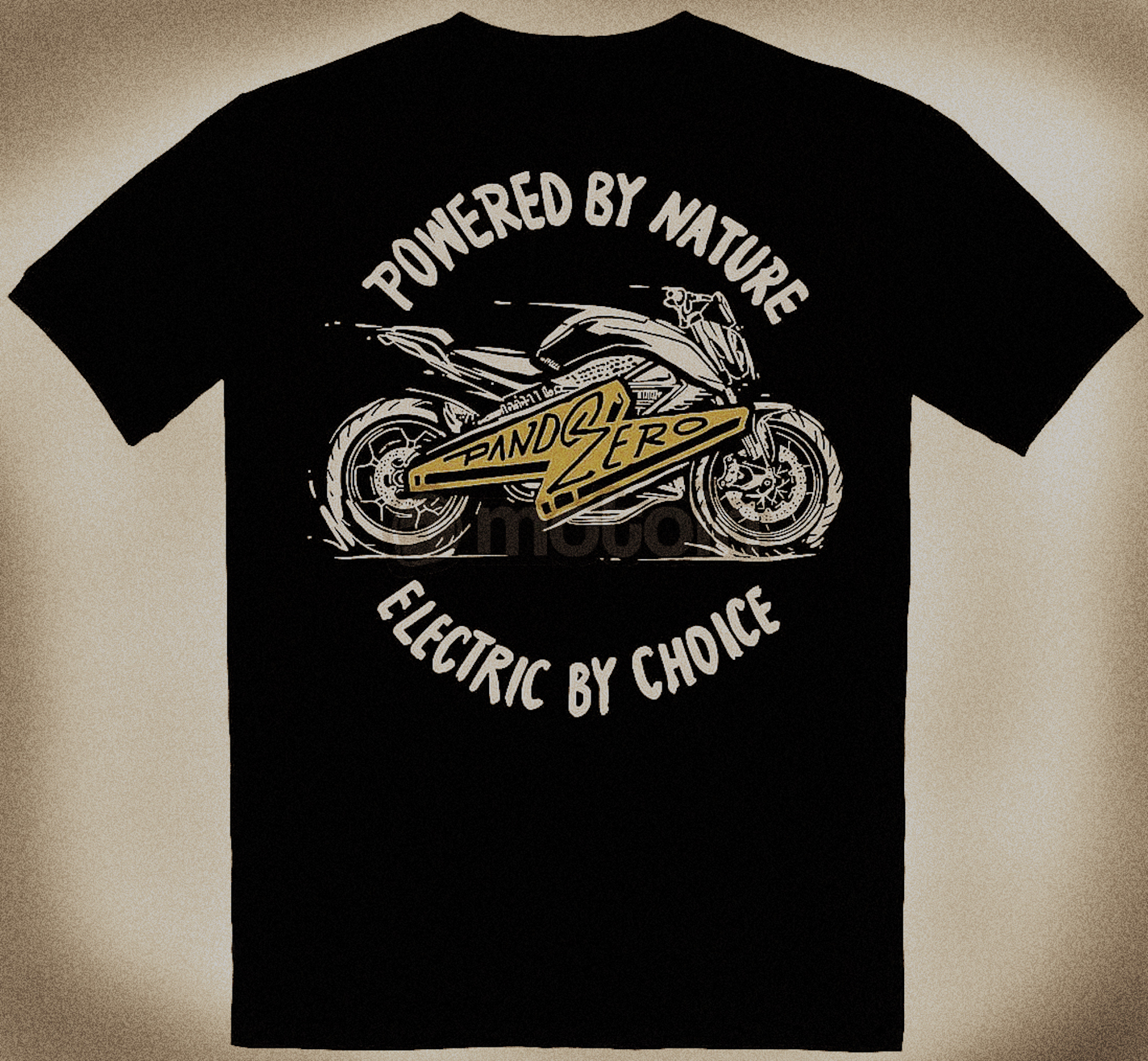 Topping it off
The all-black trucker cap was an instant hit with us. The classic looking cap has been my go-to cap since receiving it. The black color hasn't faded yet, despite the many hours it was worn in the sun. The mesh ensures enough ventilation to keep your head cool on those hot days. The embroidery is subtle, and the plastic snap adjuster at the back completes the classic look of this cap.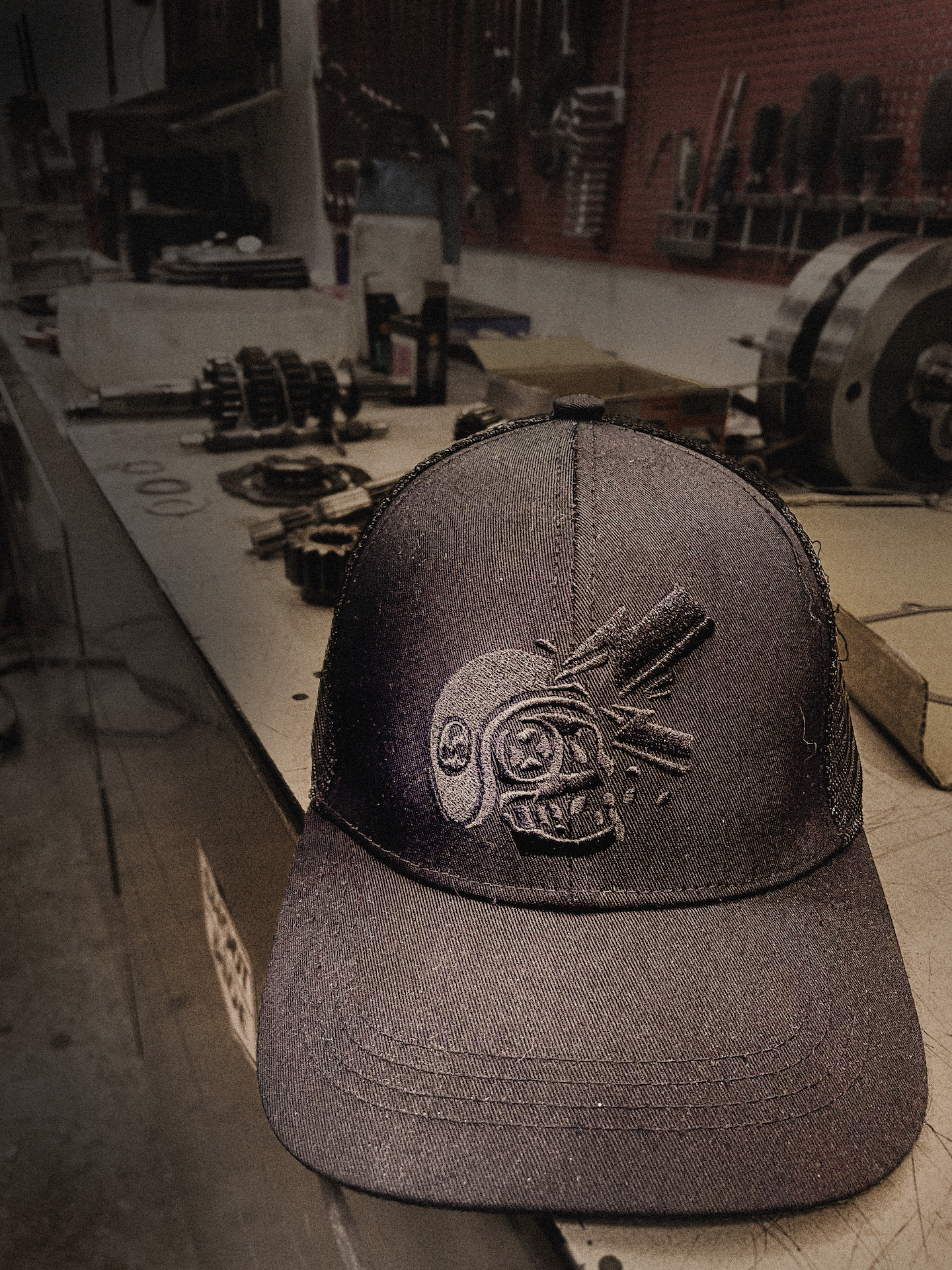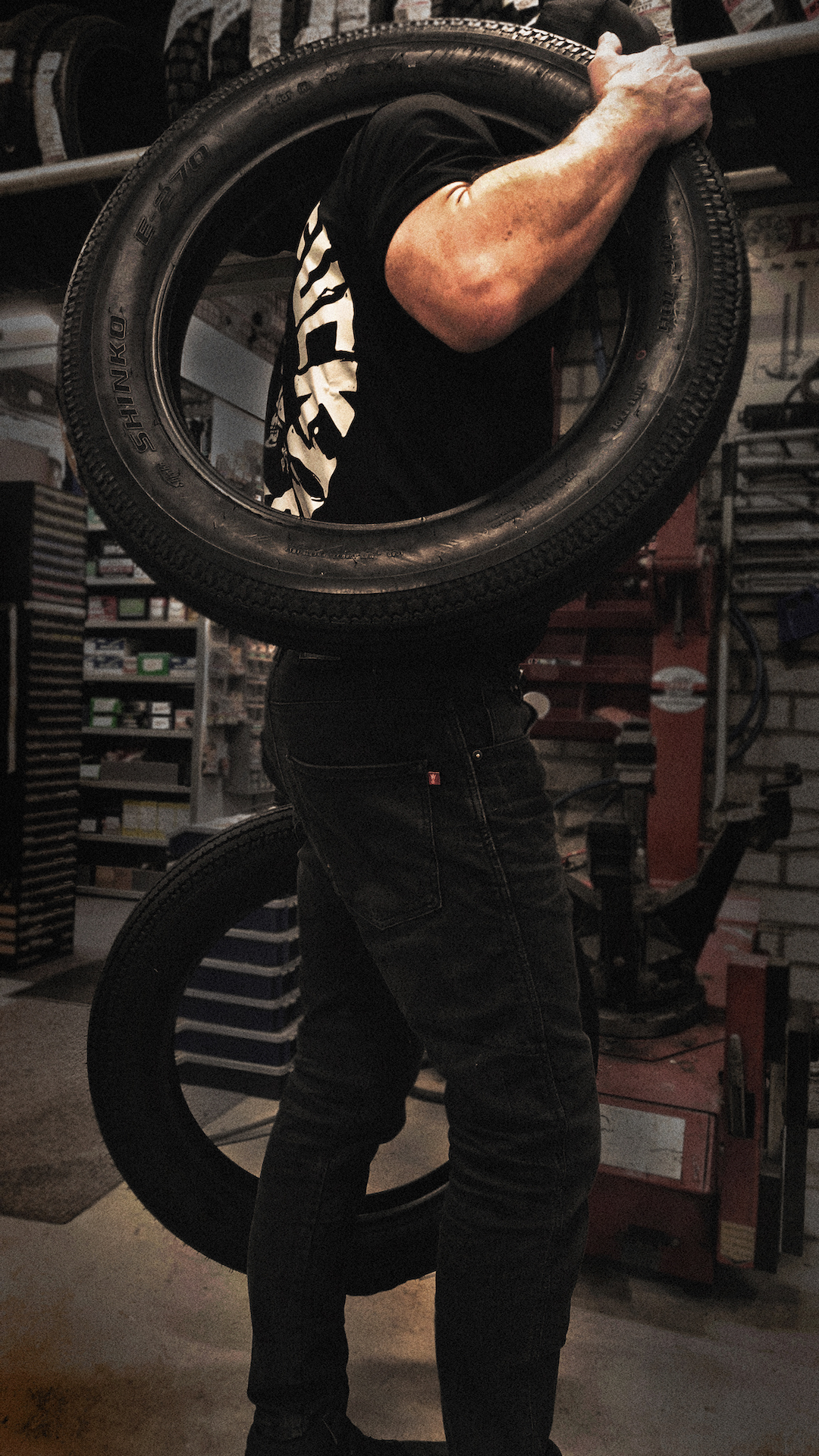 There is much more that Pando Moto has to offer, go check it out for yourself! We expect to hear and see a lot more from this manufacturer.
More reviews:
Boss Dyn 01 jeans
Steel black 9
Unboxing Steel Black 9[su_youtube url="https://youtu.be/Mq1MmsbuHRo" width="800″ title="Unboxing: Pando Moto Steel Black 9 & Lorica Kev 1″]
Ass tested: Pando Steel black 9[su_youtube url="hhttps://youtu.be/gu6QFuCbZgE" width="800″ title="Ass tested: Pando Moto Steel Black 9″]
Share This Story, Choose Your Platform!
Tags