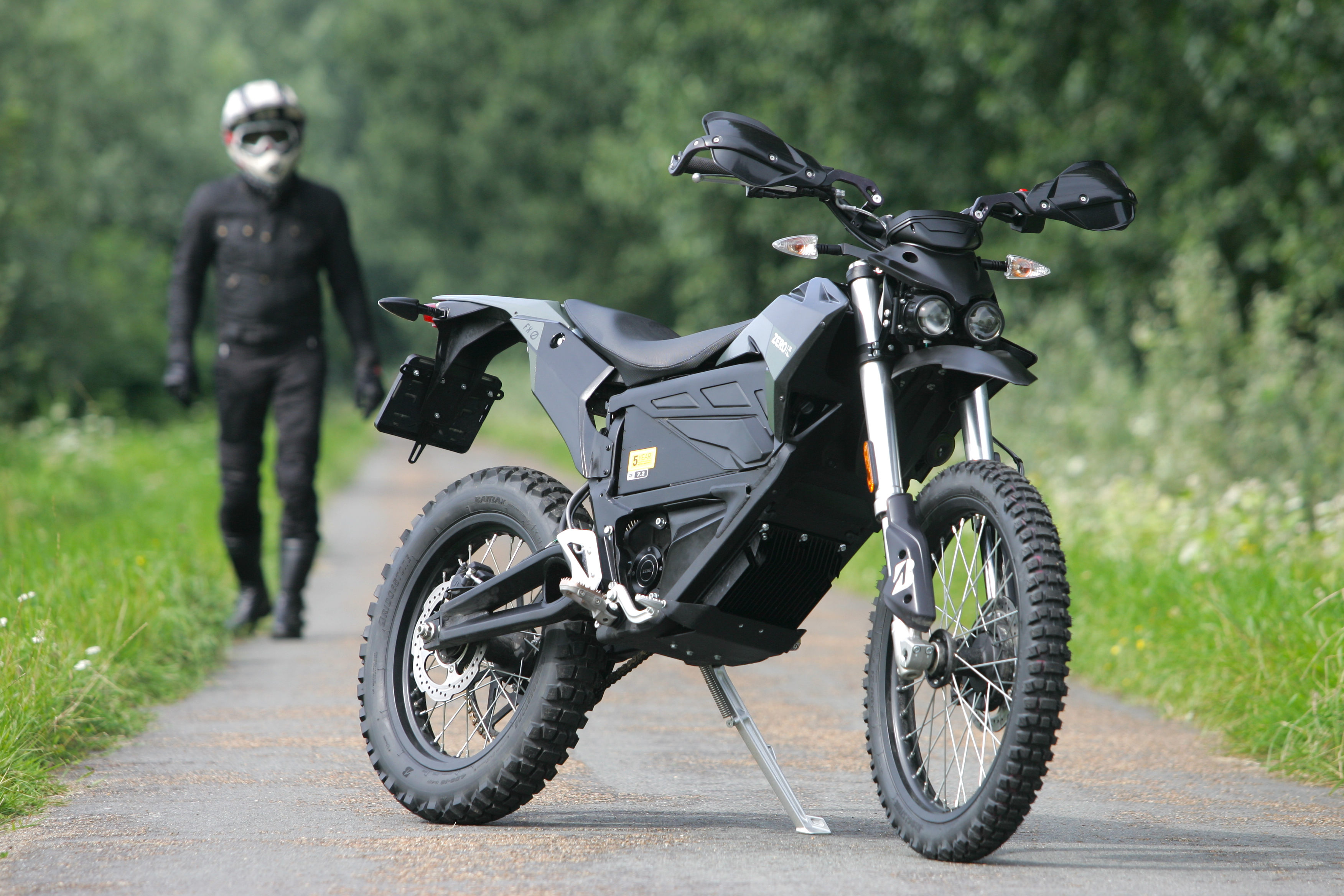 ..and now for something completely different
Yeah, we know. this is not a custom build!
However, riding motorcycles brings us all sorts of experiences. So why not veer off the familiar roads and go for a new adventure every now and then?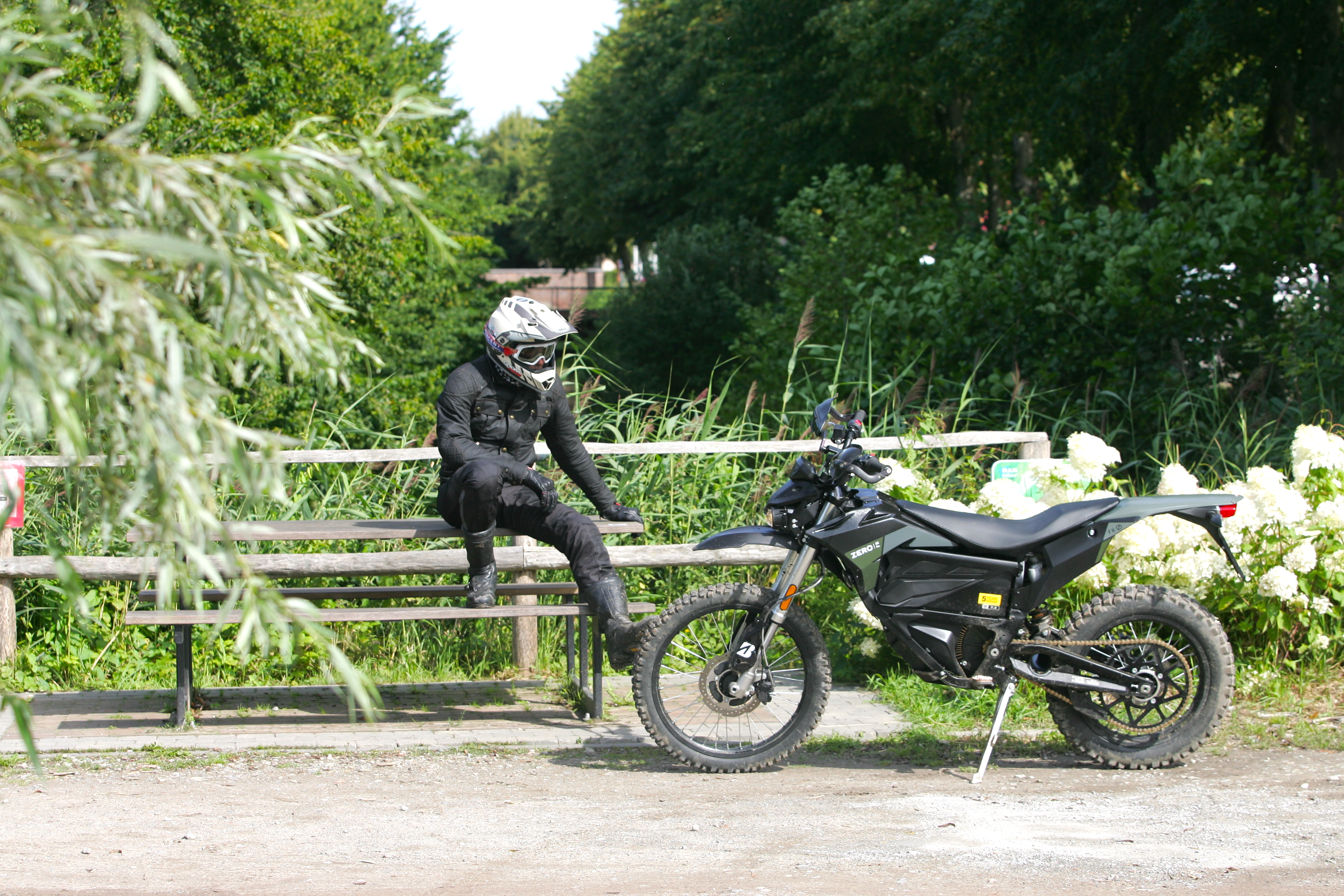 Zero FX
'Experience electric' is how Zero Motorcycles entices riders to make a switch and try out their electric motorcycles.
Having ridden a number of their machines under regular road conditions I was already up to speed to the advantages of moving away from combustion engines. It goes without saying there is still quite some room for improvement, but this has more to do with battery capacity and (international) charging infrastructures.
On average you will use up to 1% per off road kilometre. A full charge will offer you around 100km of muddy bliss. On tarmac you can add another 50 kilometre, but that's on twisty roads or under urban circumstances. Highway blazing will empty your battery much faster without the advantage of regenerating while braking.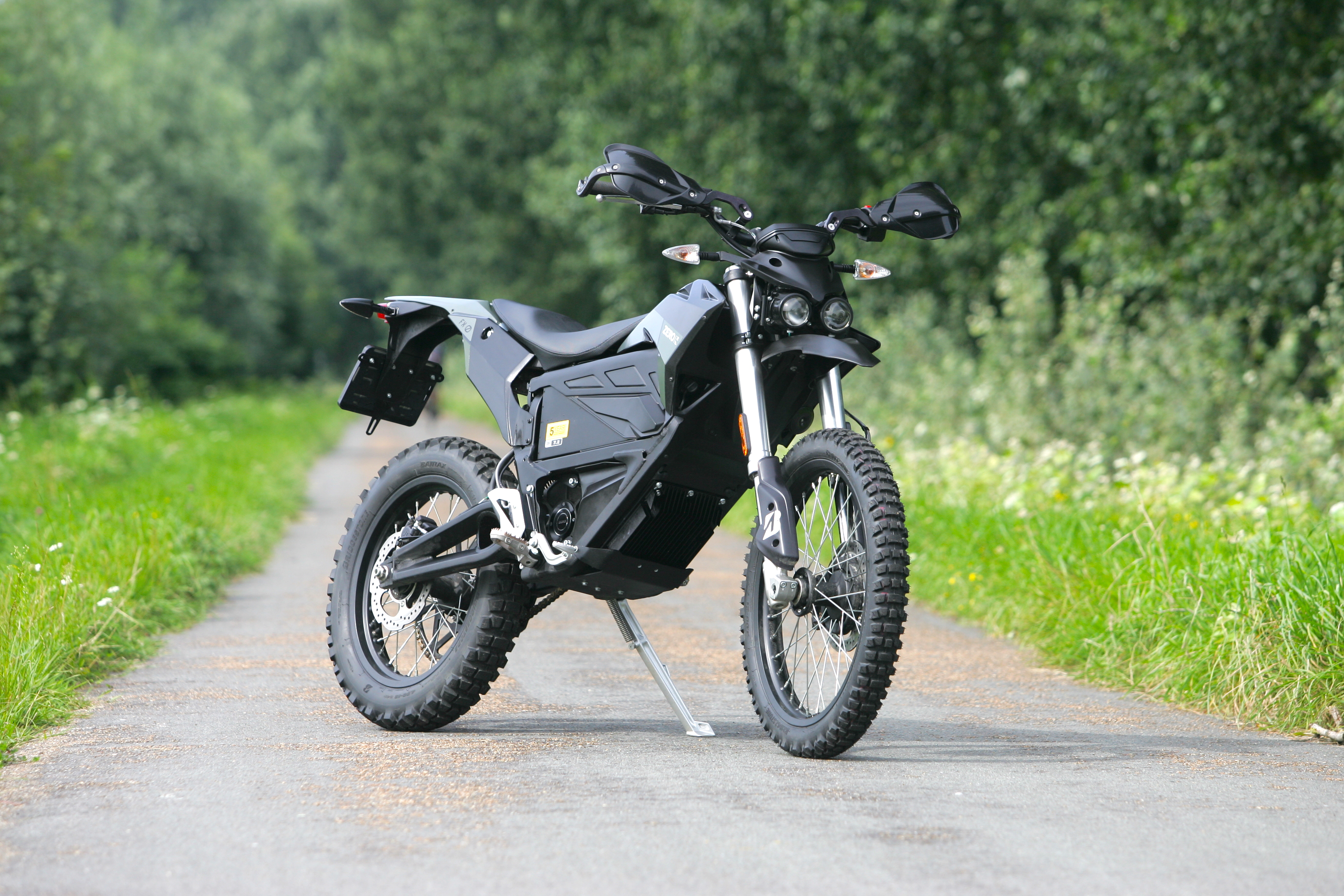 From a pure riding point of view electric motorcycles have come a long way over the past years and deliver (really) a lot of unadulterated excitement right from the get go. Having tried Several Zero motorcycles on tarmac, which is their natural habitat, I was delighted to receive an invitation from Zero Motorcycles European head office for some more nature.
I had to ride 250 kilometres South, not far from the border between Belgium and France where Thierry Sarasyn, a seasoned off road expert with loads of experience in motocross and enduro riding, was waiting for me with two Zero FX bikes in off road trim.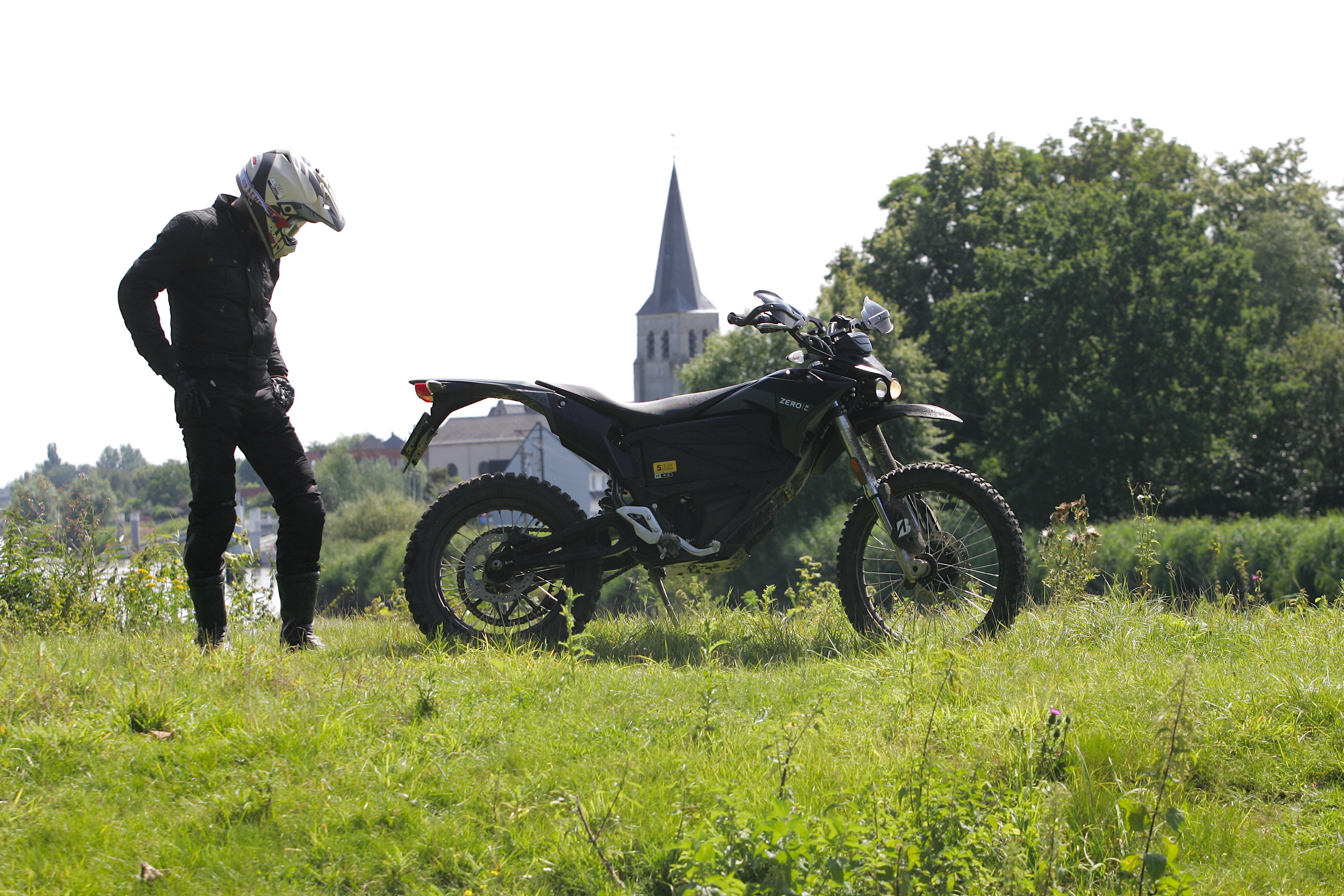 Technical
The Zero FX is a torque monster. It looks light and cuddly when you see it, but its powerful Z-Force brushless motor has you in for a surprise. It is centrally integrated into the frame and is factory supplied with carbon fiber belt drive connected directly to the rear wheel. The heart of the beast is the Zero Z-Force electric engine. It will deliver more torque than most 1.000 cc combustion engines straight from te starting line. The '7.2' decal (removed on the bike in the pictures) indicates the 7.42 kWh force that is with you at all times. The motor dishes out a whopping 106 Nm of torque from 0 rpm. The Zero FX is much like it's street-oriented FXS brother and contains most of the features/specifications but is definitely born from a muddier pedigree and is your best bet when seeking an extremely lightweight bike for some serious trail-blazing.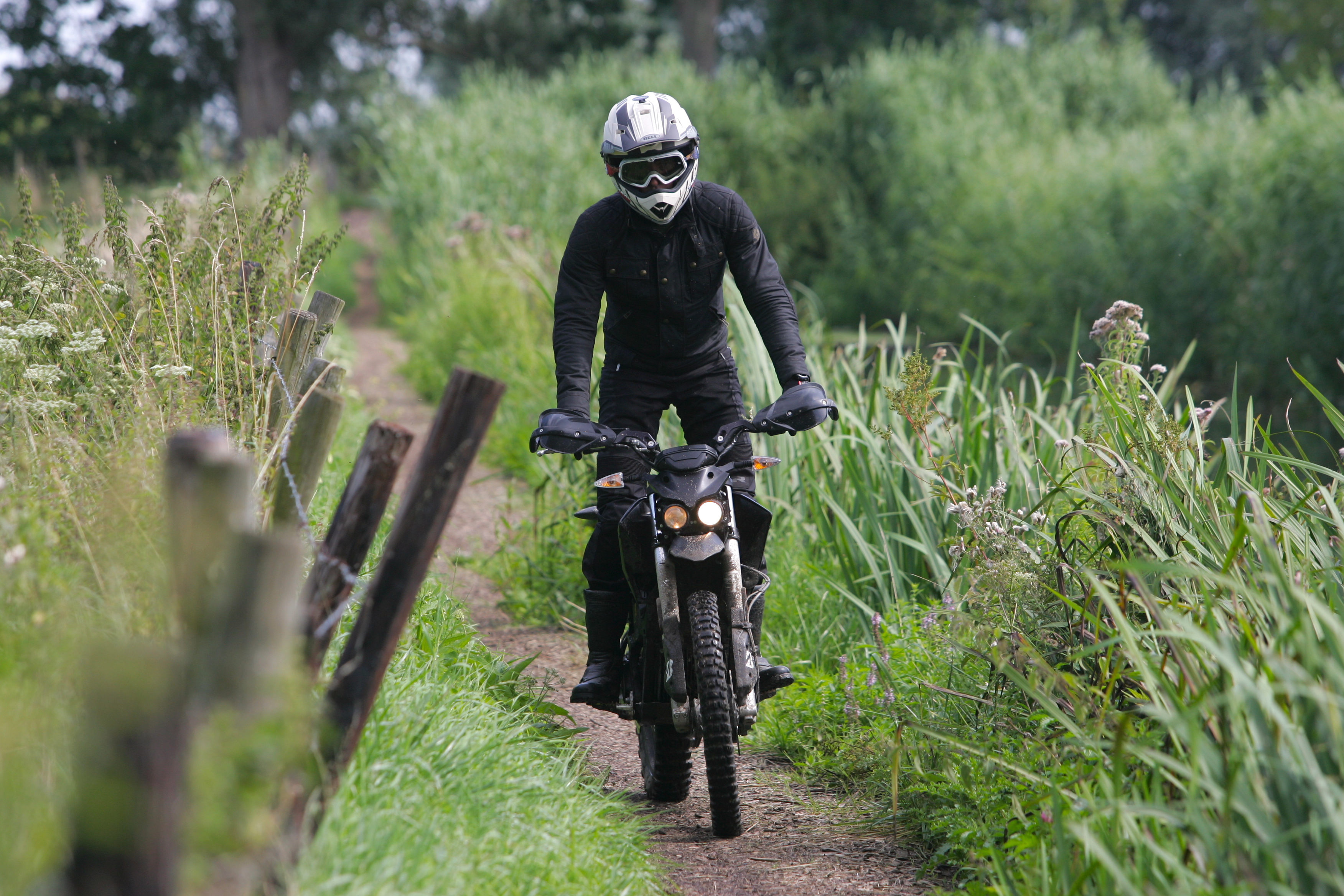 For off road purposes an electric bike is very attractive as it does not require more complicated technical maintenance after a ride than just spraying it off with water.
To go for the maximum bliss during off road adventures Thierry had prepped the bikes to match the situation. The belt drive was replaced by a chain and sprockets. Belts and mud are not exactly fond of one another. The rear sprocket has an impressive size. It dominates the rear wheel and is a clear indication we were in for some serious stuff. The 'hugger' protecting the belt was removed too.
Also proper off road foot pegs were mounted and the handlebars were fitted with hand protectors. The front suspension was given three extra clicks extra compression damping and spring pre-load was upped two notches. The USD front suspension (Showa) is fully adjustable to fit any riders' personal preference or the terrain to be conquered. Rear suspension pre-load was also given two notches extra. Front suspension travel is 218mm, the rear will give you 227mm.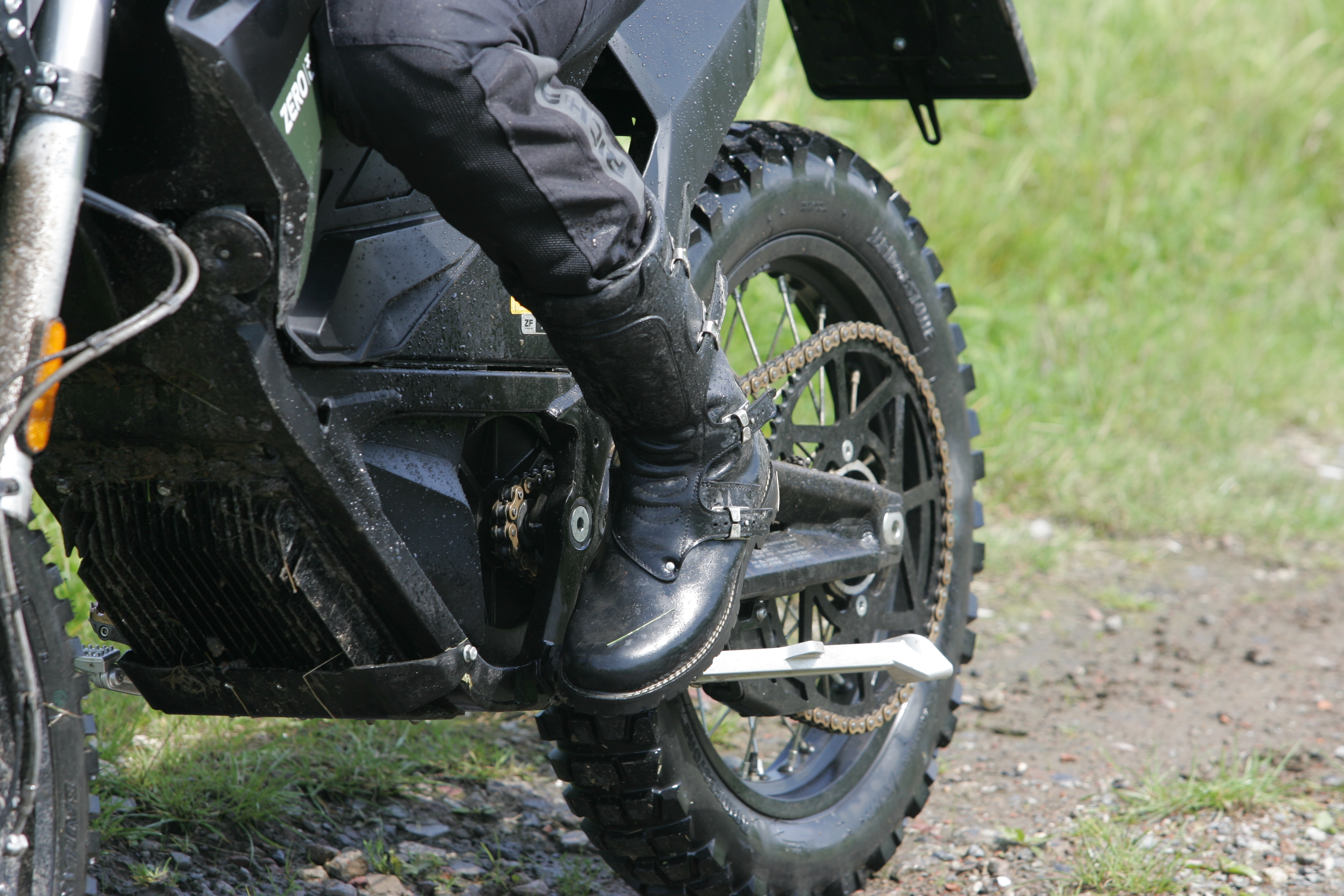 The Italian (Pirelli Scorpion) rubber was replaced by Bridgestone AX41 tires. These offer sufficient grip in the dirt and are pleasant on the hard surface under regular road conditions. Moving from one track to another by riding on the road was a cinch and without heaps of mud hitting your face when following your lead. As can be expected the latter set will be noisier on the road. So if yo end up riding more on hard surface, the Pirelli's are an excellent choice covering the 21″ front wheel and the 18″ rear rim.
If you go for even more serious off-road adventures, consider replacing the front fender for a decent motocross style version. For this day it was fine however. Having said that, By the end of the three-hour ride the rust had been washed away by a wave of testosteron and i found myself doing stupid stuff similar to my antics as a teen.
Complementing the high-tech structure of the Zero FX motorcycle is a blue LCD dashboard with minimalist design. The display shows the bike's speedometer, battery level, power output, and projected recharge time as well as temperature and ride profile. That's all you really need.
A mobile phone can also be connected to the dashboard to configure the bike's performance and behaviour though Zero Motorcycles' mobile app.
Off we go!
About twenty years ago I sold my last dirt bike as it became increasingly difficult to enjoy off road riding without having to spend two hours in the car to be able to ride. The Northwest of the Netherlands is not exactly densely populated with decent dirt tracks.
So climbing aboard the Zero FX with the prospect of some proper off road riding was a trip down memory lane for me. It filled me with excitement but also with some doubts on how well (or bad) I would do on two wheels in the dirt. Even more as this would be the first time on an electric motorcycle. Being the rusty off-roader I am, the pictures will not give you the professional spraying of mud you'd normally see in reports from find this to be their natural habitat unfortunately. But then again this piece is more to show that this kind of riding is availalable to all of us easily and on just the Red Bull sponsored high-flyers.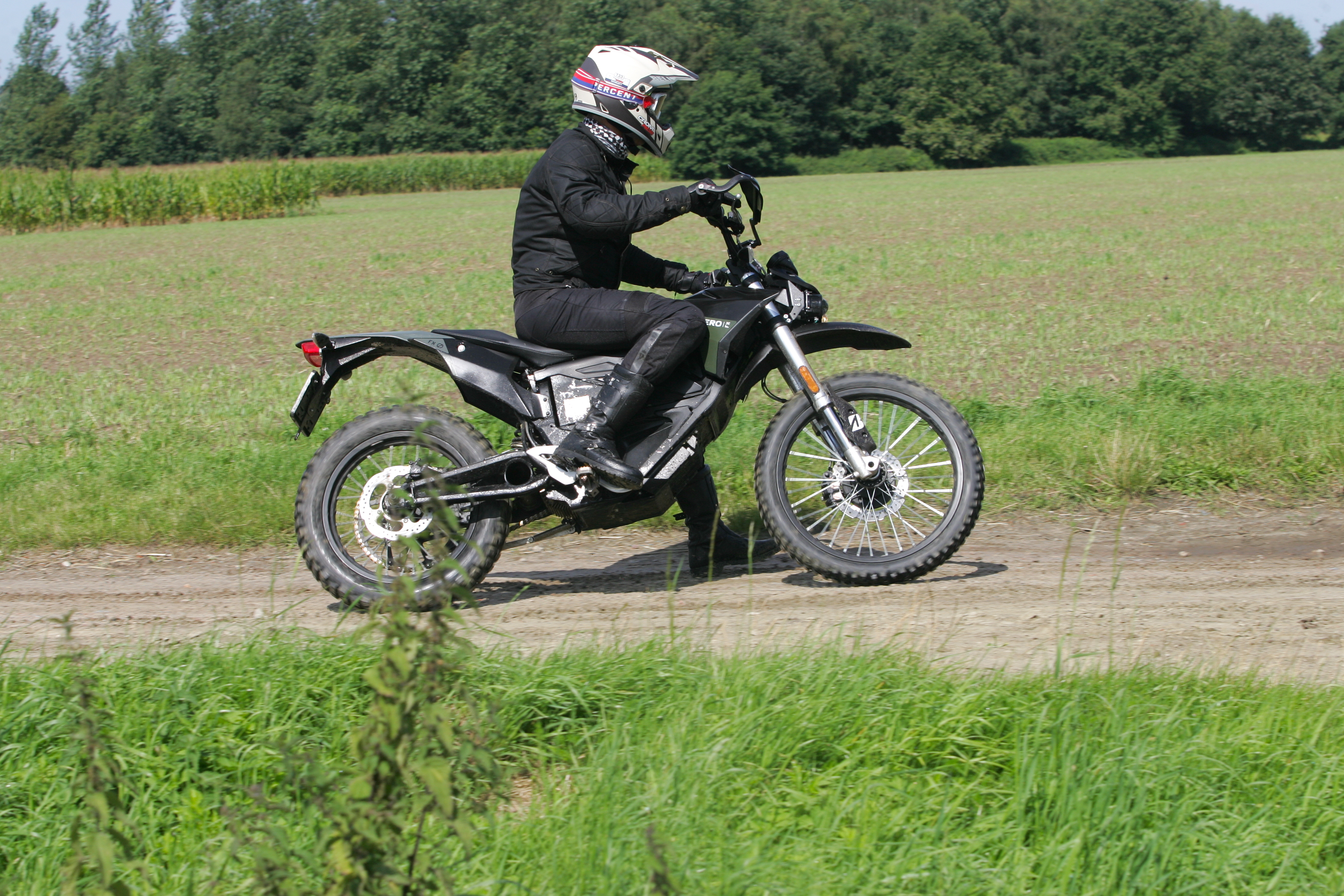 From the moment we left the tarmac and headed off on the first narrow muddy path a sense of exhilaration took over. Even though it took me about an hour to get back into the basic art of standing up and throttling through mud, sand and water, I enjoyed the experience right from the start.
An important building block for the positive encounter with riding surrounded by nature was the fact I did not have to concentrate on switching gears anymore. That is one of the great advantages of using the electric option for such an occasion. You just (carefully) twist the throttle and off you go!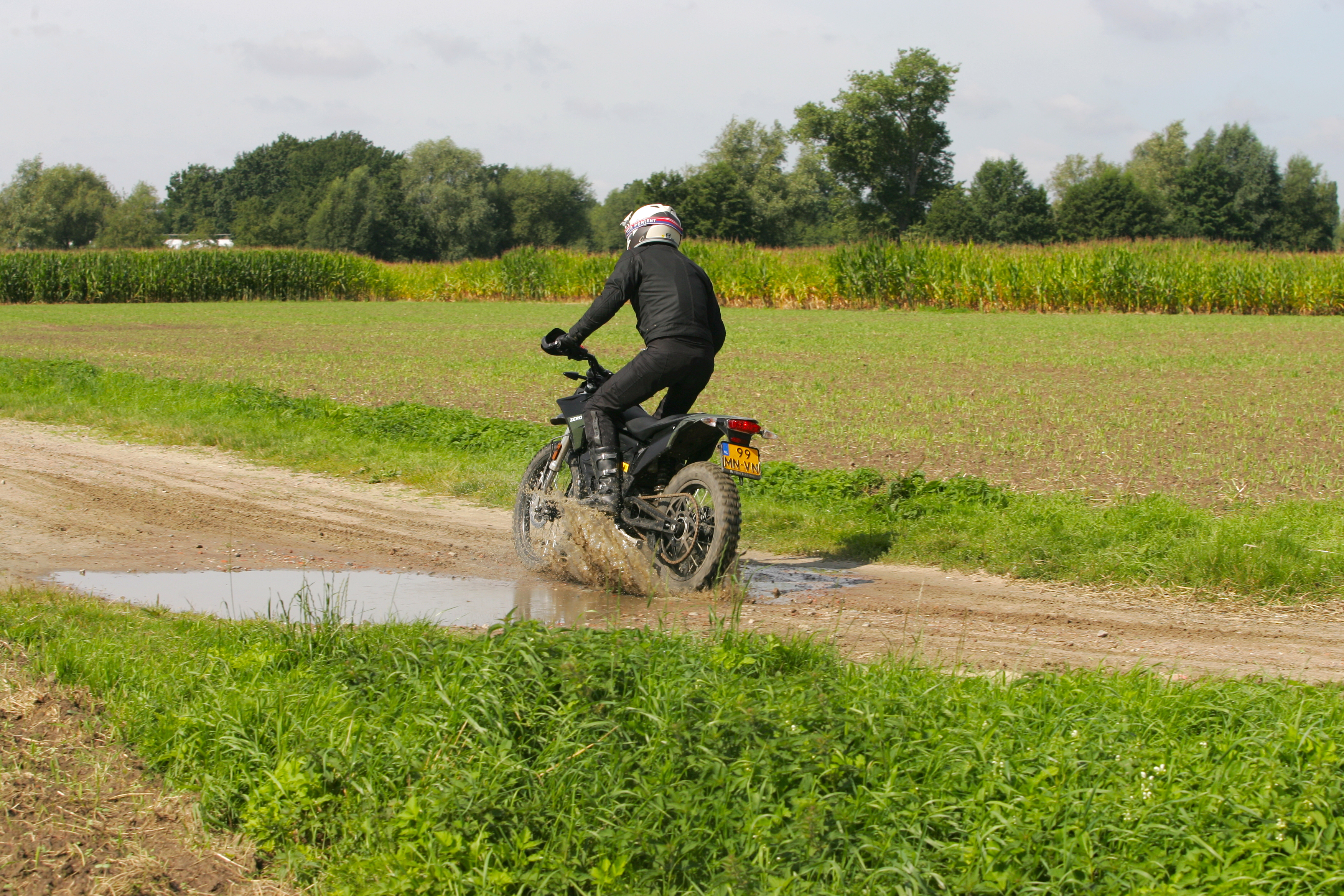 There were two valuable tips Thierry shared with me when we headed off; put the bike in 'Eco' mode rather than 'Sport'. This will give you a sufficient amount of power at any given moment and it will help you hitting 'magnetic trees' along the track involuntarily if you give it way too much power. So just make life easy on yourself and start up in this mode, when you are used to the bike you can take it up a notch and enjoy the next level.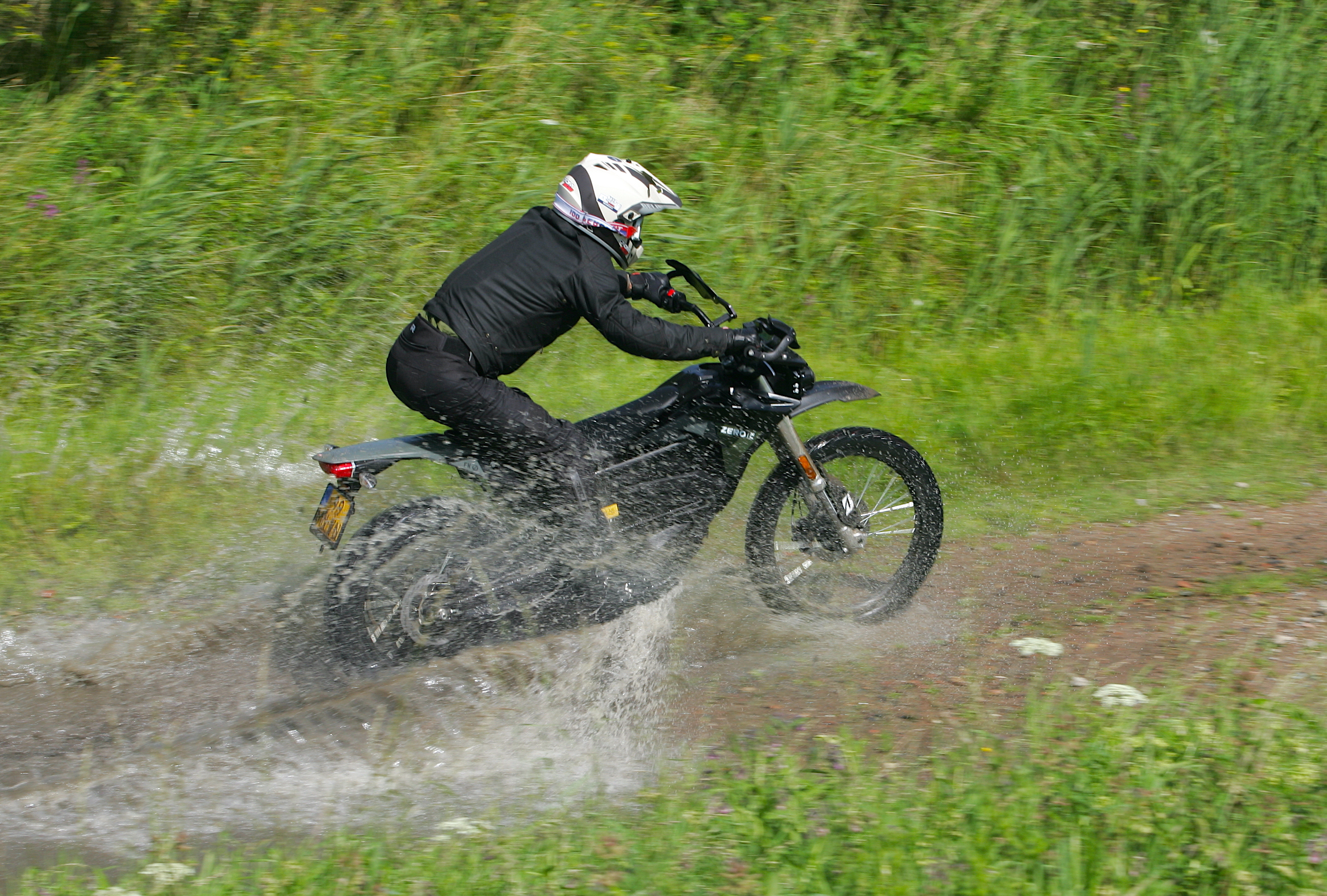 The second tip was to switch of the ABS braking system. When off-roading this is not the sort of assistance you'd be looking for. Shutting down the mode was easy. A simple 'burn out' in the wet gras for a few seconds would send the ABS assistants away for a break.
This bike, geared toward the "adventure segment," which is loosely defined as semi-off-road focused, is a true pleaser. It will give you instant joy on most terrain. Mostly, because it will give you maximum torque from a standstill. Even in the ECO mode it can be a serious handful in the dirt. You'll find yourself spinning that back tire if you just open the "throttle" and go for it.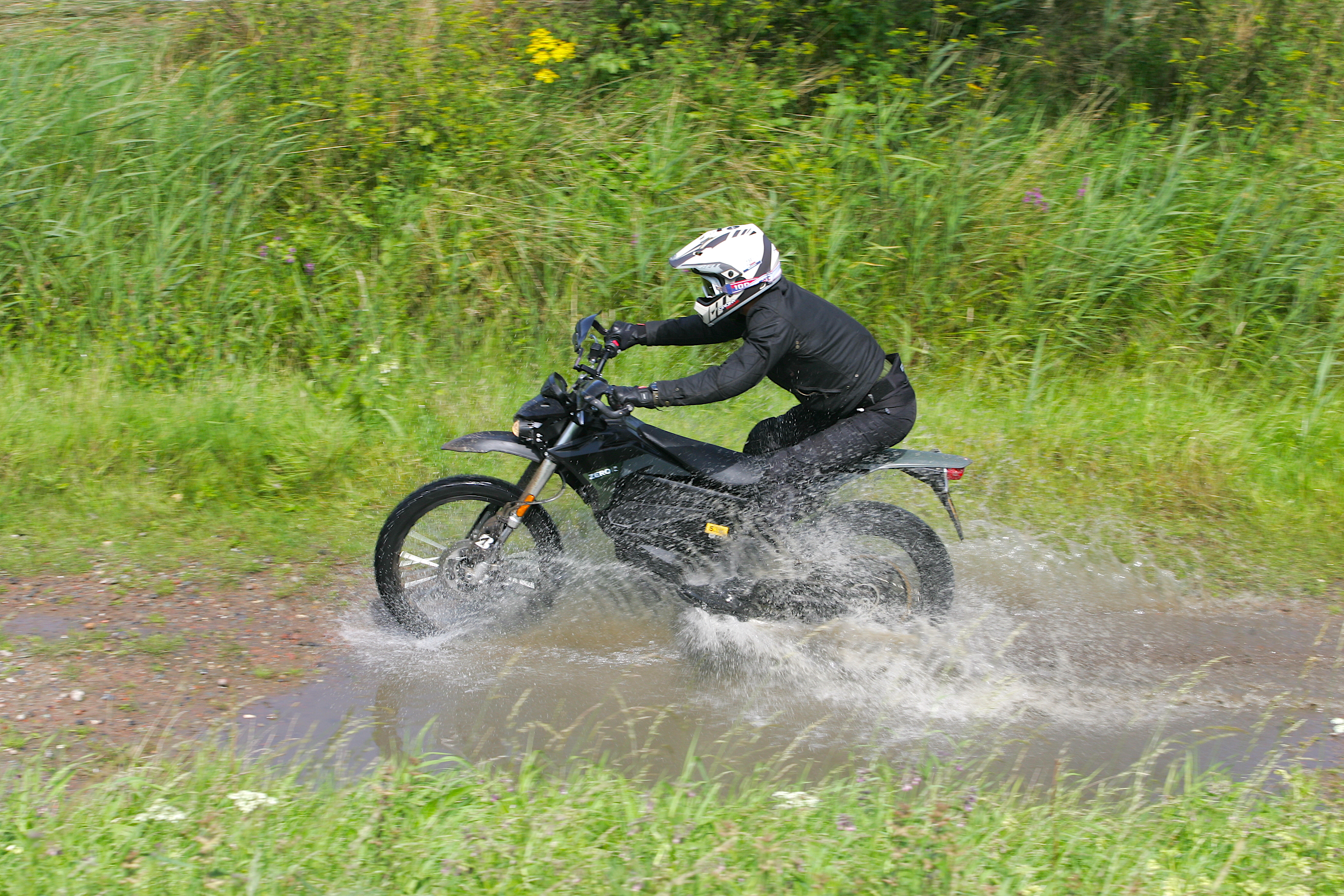 Smiles all over
With the ecstasy level rising with every mile covered there was one specific element that added to the excitement of the ride.
As we were zooming along tracks open to people walking their dog or just enjoying nature, it was stunning to encounter just friendly smiles and thumbs up. Try riding those paths on a regular noisy dirt bike. You will definitely not make a lot of friends on the way.
This was a totally opposite experience. The absence of noisy engines and unpleasant exhaust fumes made it a delightful experience for both riders and passers-by.
What a great way for all of us to share the joy and feel good about it.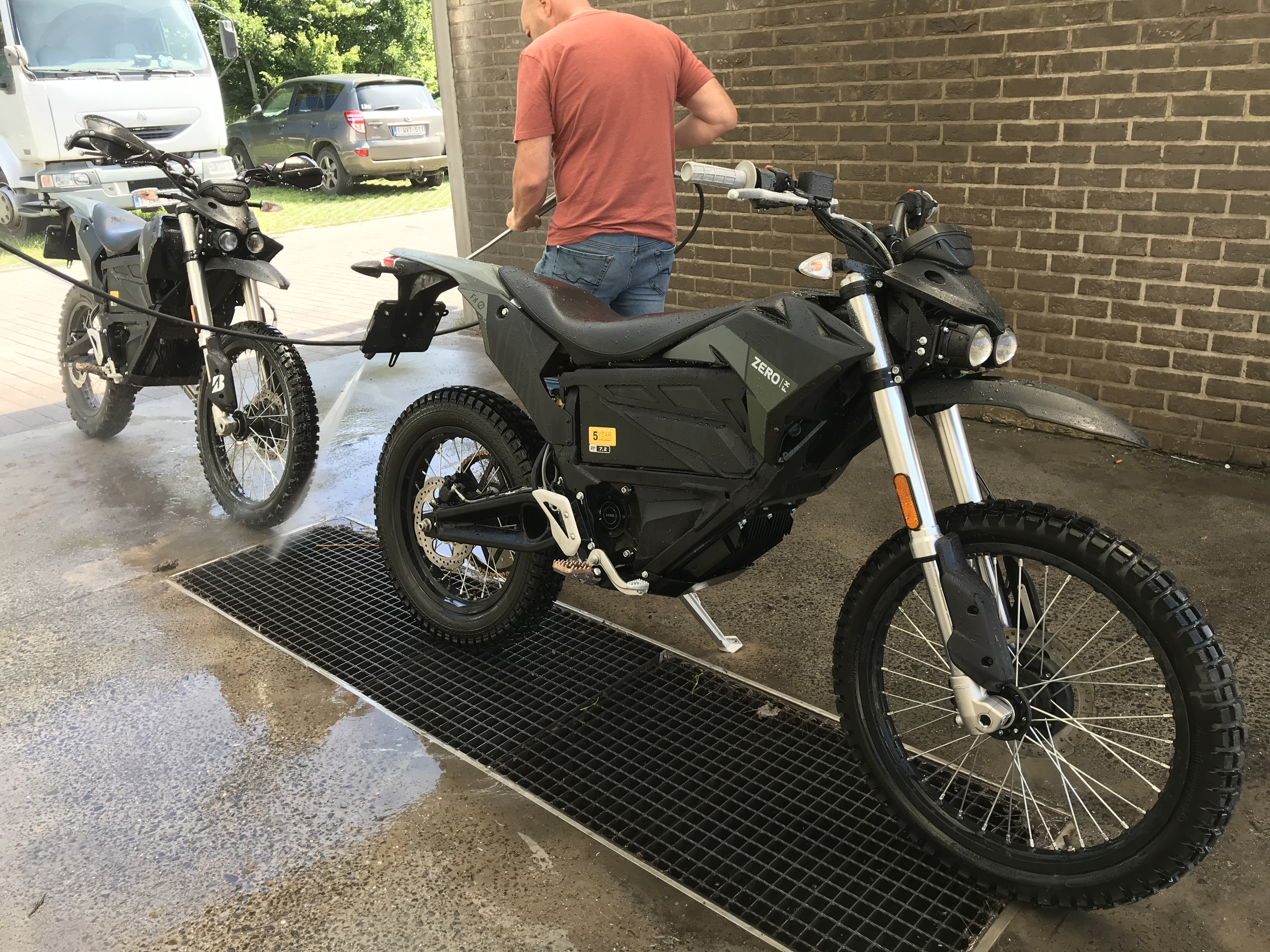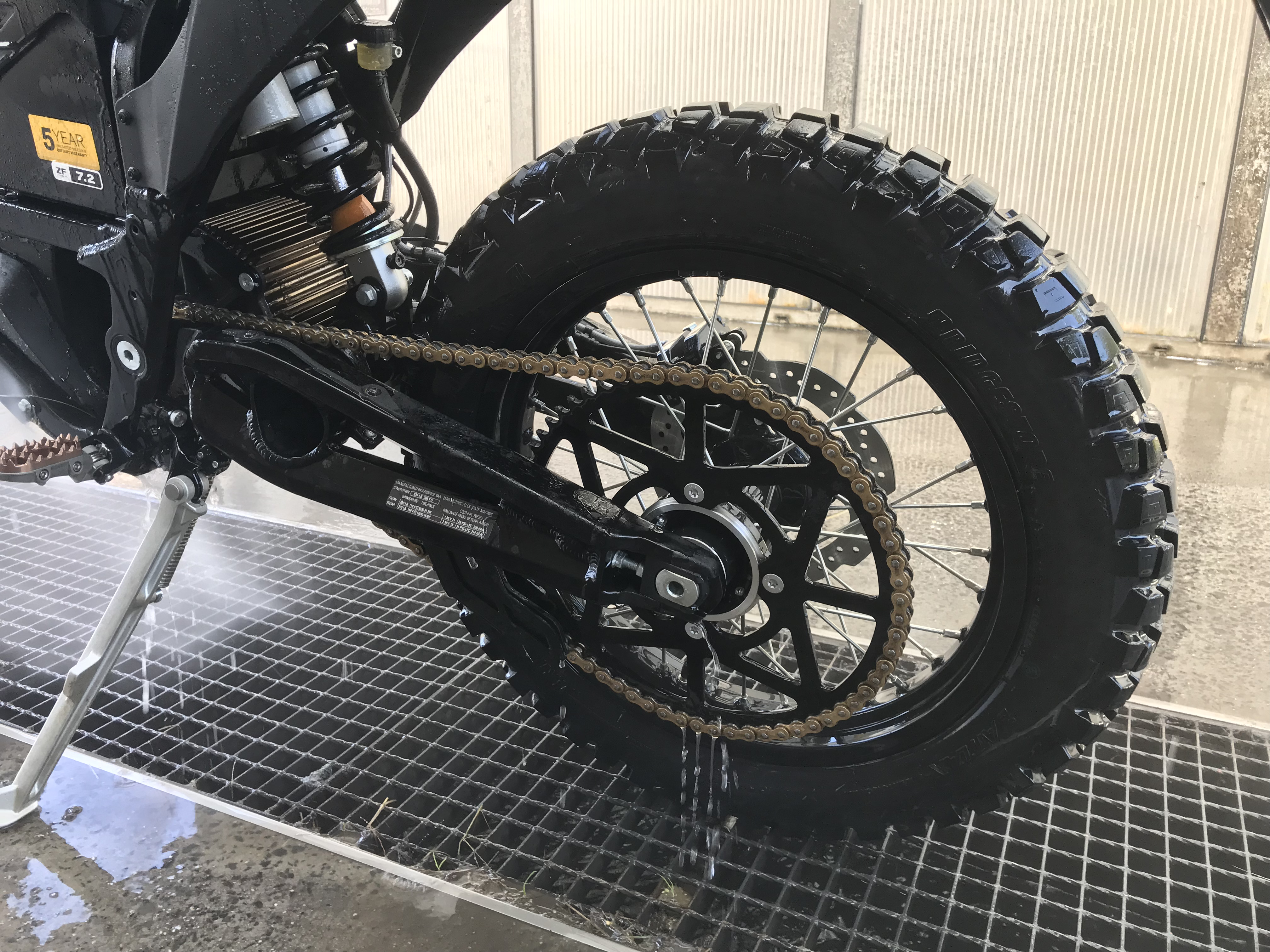 After cleaning the bikes we rode back into town and I got back on my Triumph Thruxton caféracer still soaked to the bone and with water sloshing ankle-high in my boots. Nevertheless it was impossible to wipe the smile of my face during all of the 250km ride back to Amsterdam.
Special thanks to:
Zero Motorcycles
Thierry Sarasyn for his patience and putting up with me. You are awesome!
Photography: Thierry Sarasyn for Motornieuws
MKC Moto
Belstaff
Bell helmets
BIHR
Richa
Stylmartin
100 Percent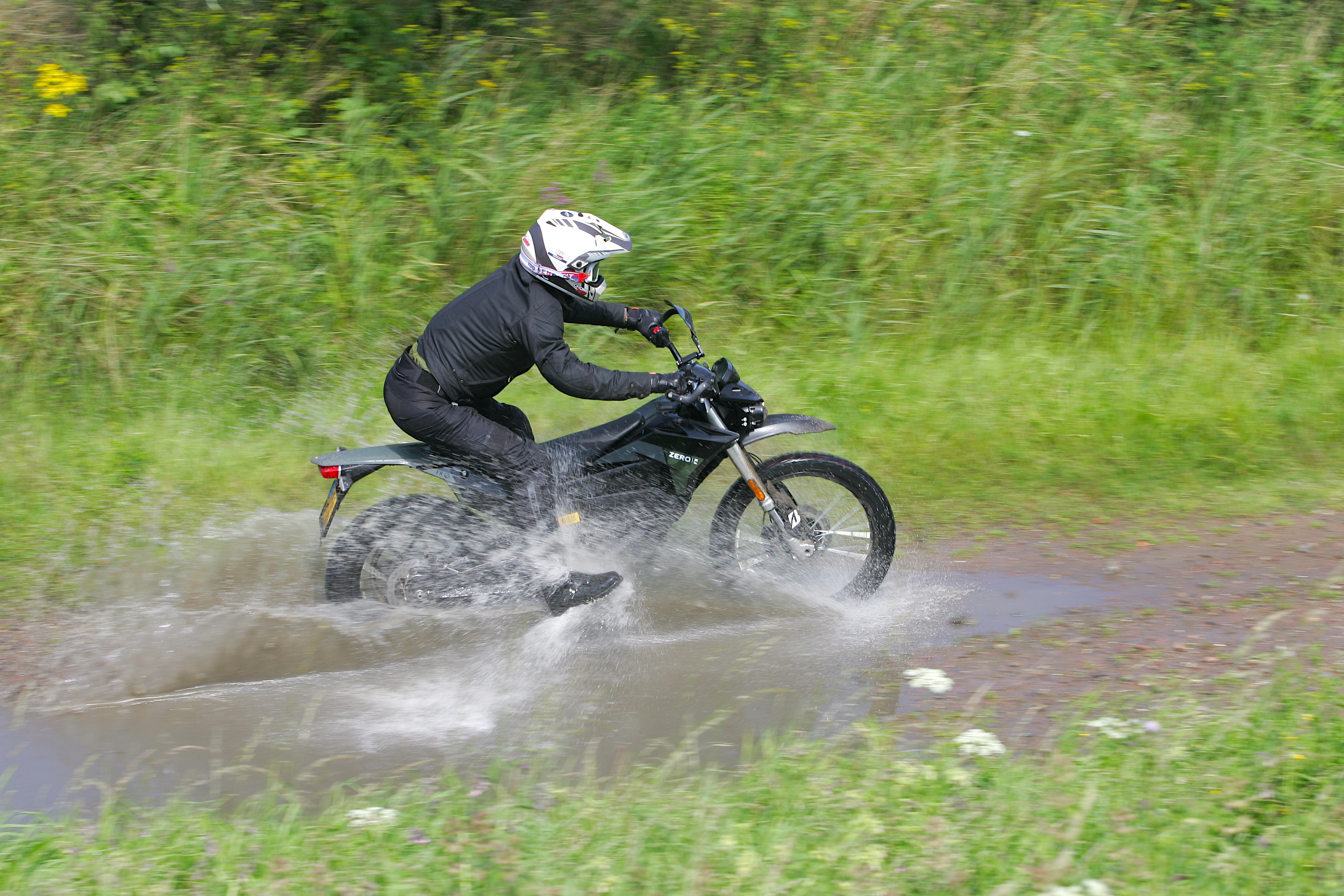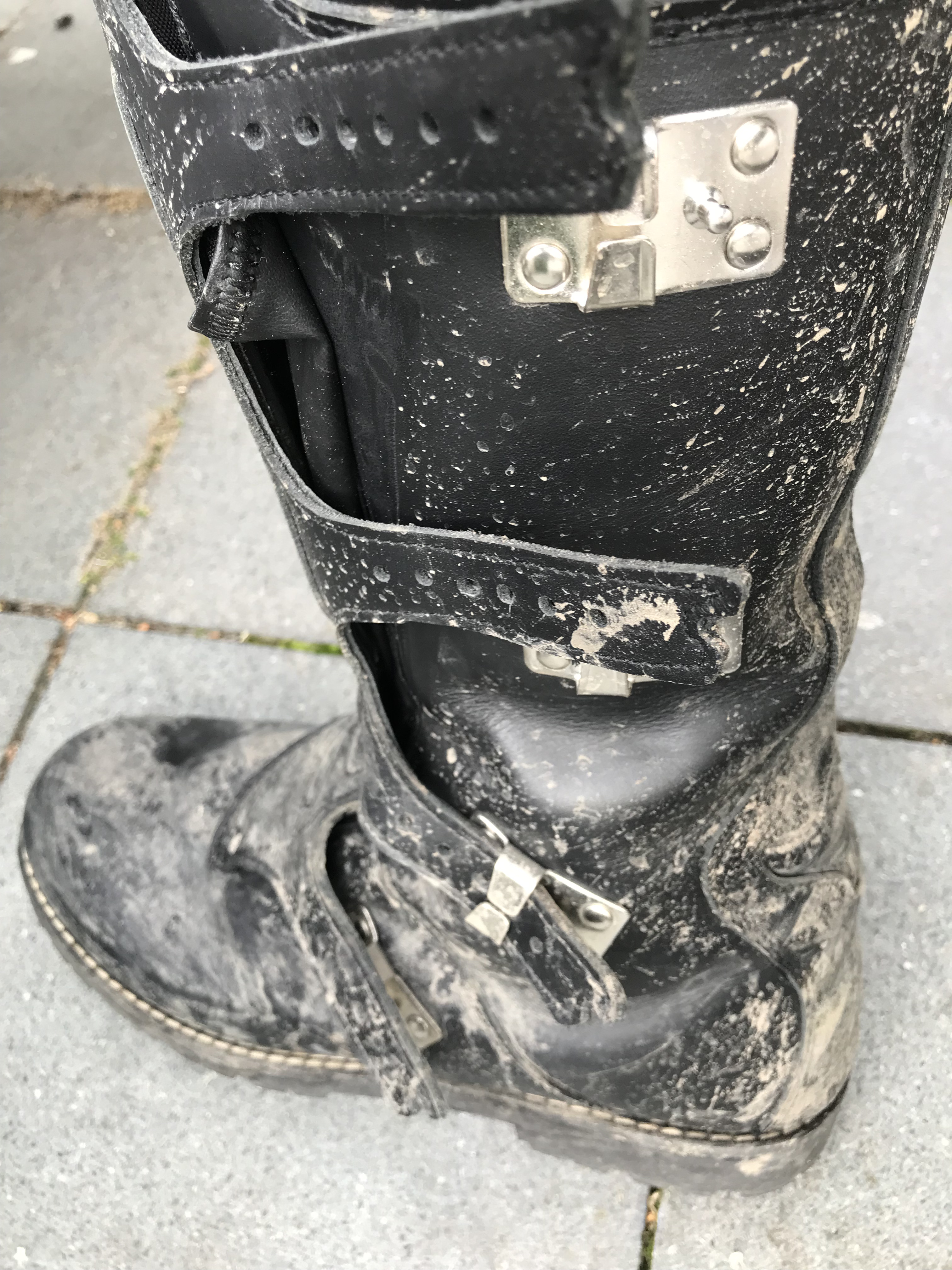 Share This Story, Choose Your Platform!
Tags