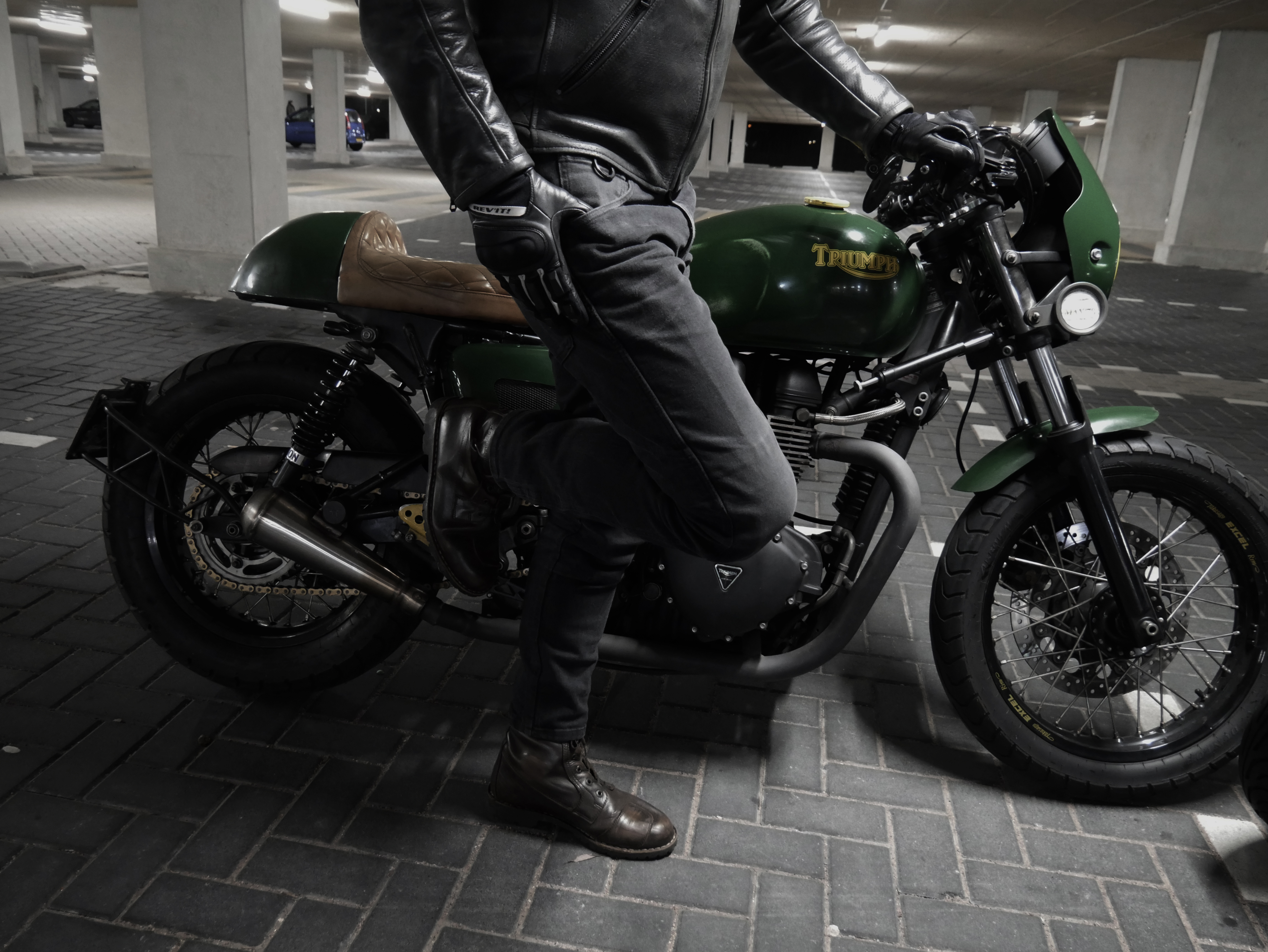 Dressed to stay alive
We all have our preferences when it comes to dressing up for a ride. What you wear depends on a variety of parameters dictating the outcome.
'Full on' motorcycle gear will serve the best protection against weather conditions and when gravitational forces cause you to involuntarily part from your bike and you end up kissing the surface. However, when you manage to wheel to your destination in an upright position this gear if far from stylish.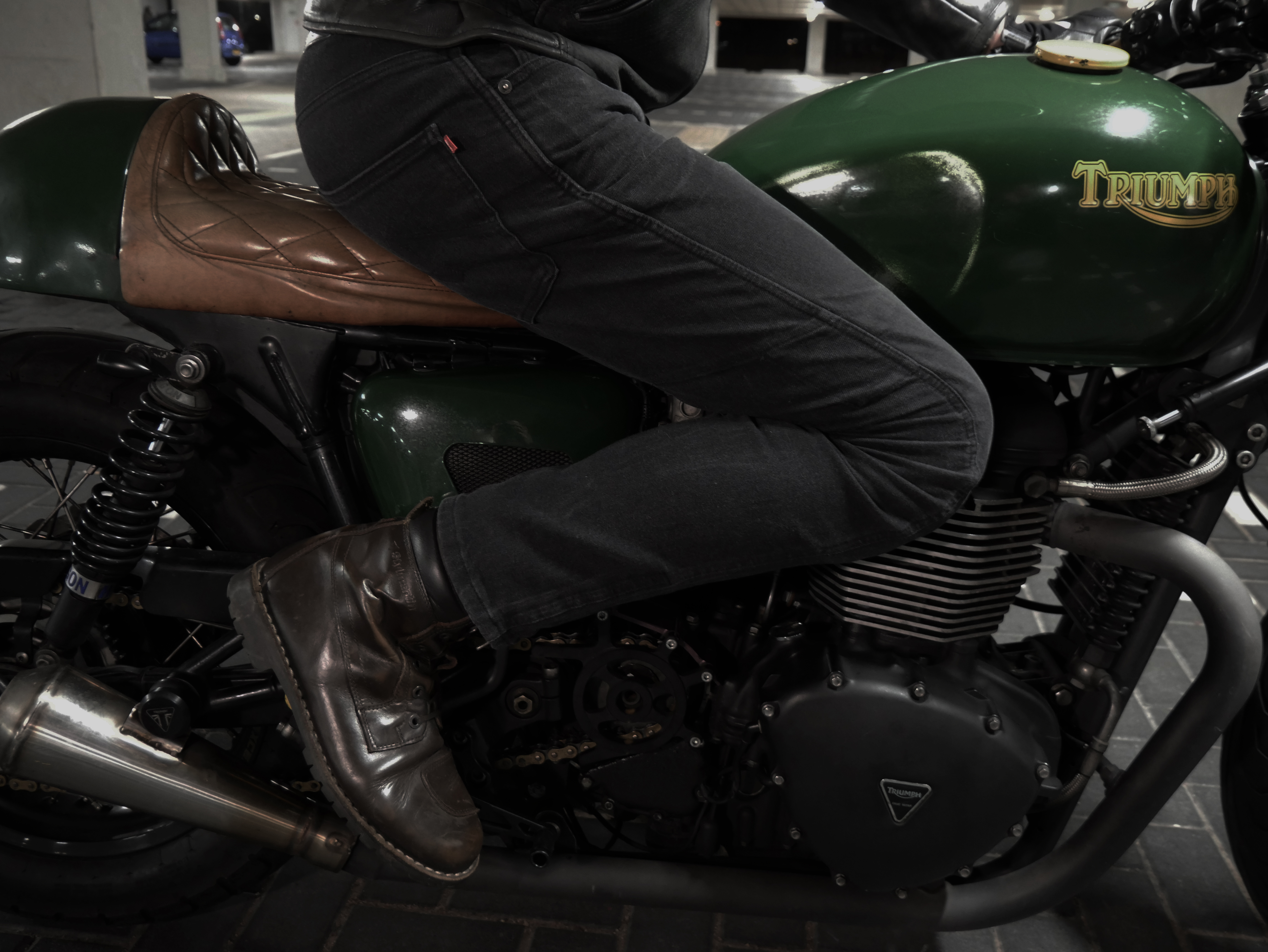 It is designed to fit well on a motorcycle, but walking around in it is often far from pleasant and you will look like your tailor has lost his eyesight overnight.
Fortunately there are a number of brands that have managed to find solutions to produce gear that looks under all circumstances. The origin of denim, a very strong cotton called 'Serge de Nîmes', as we know it today dates, back to the late Middle Ages and it was Levi Straus in the late 19th century who came up with the idea of the jeans as we know them today.
However strong the cotton threads may be, they will not protect you a lot when you are sliding across the tarmac.
Testing, testing 1, 2, 3
About two years ago I put the Pando Moto Steel Black 02 to the test and decided to slide on my behind for about 20 meters. I was amazed how little damage was done. Yes my ego was bruised badly after this first fall in over 30 years, but the jeans had nearly no physical damage. No tears, no holes, just a little bit of cloth scraped off the top where my hip contacted the road surface.
It can't be a surprise I was instantly enthusiastic when the boys and girls from the Lithuanian-based factory sent us another batch of clothing to review. No, I have no intention to opt for another slider, but wearing the jeans to share feedback on design, comfort and durability.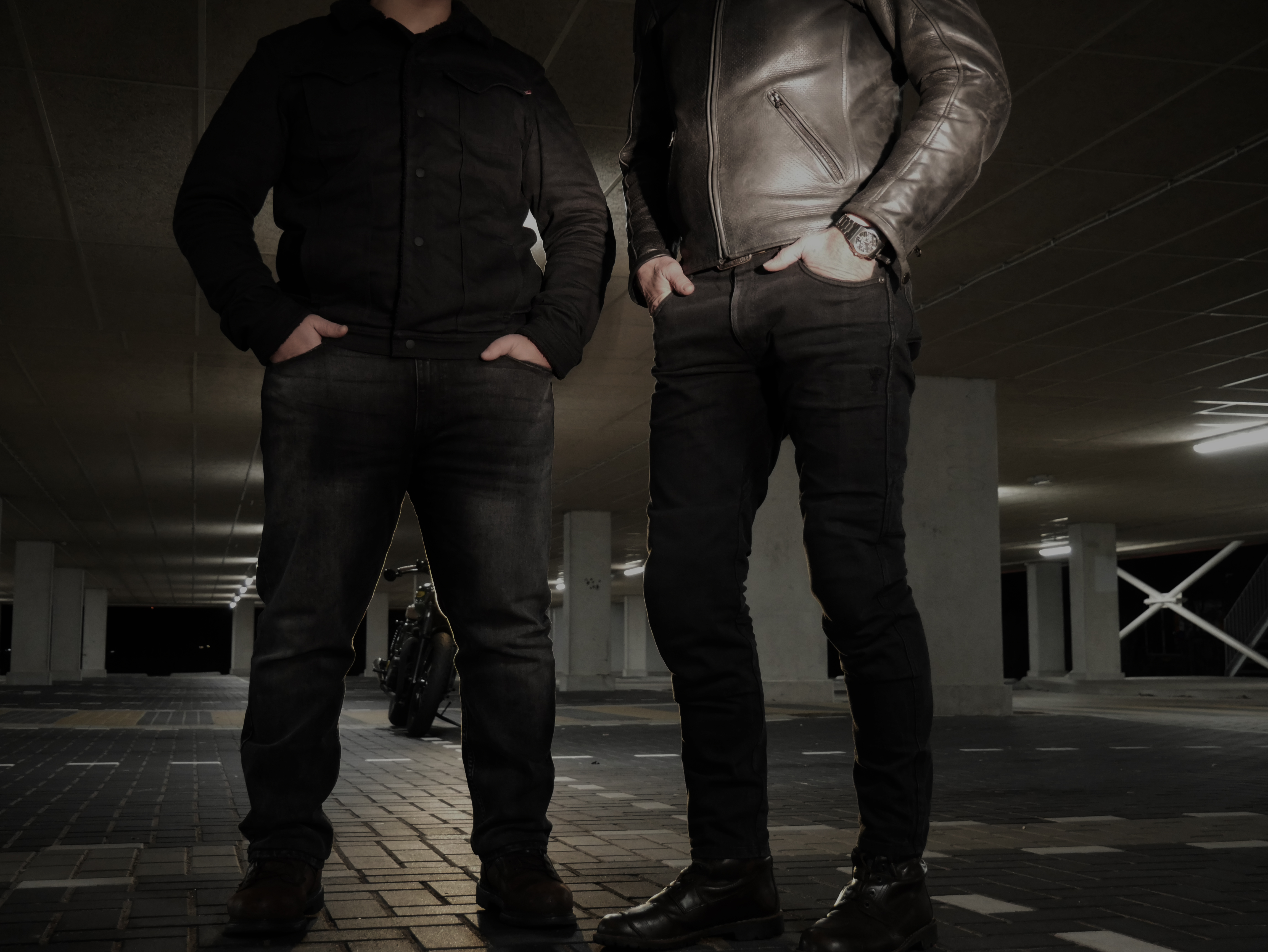 Like a Boss
Opening the box I found a BOSS DYN-01 in my size (32-32). It is a greyish black colour, which is the only colour they come in. To be honest, I am more a fan of the (very) deep black colour of the 'Steel Black', but after washing it a couple of times that had faded a bit too.
This is how Pando Moto describe this item on their website: "Extremely durable 12 oz super-stretch CORDURA® denim combined with COOLMAX® technology ensures full comfort and maximal protection to give you total peace of mind on the road. In addition, the protective knit UHMWPE lining provides optimal safety in high-risk impact areas. European style meets precise design in the Boss-Dyn 01; featuring a smooth design with no external stitches on the front, these slim-fit jeans have very discrete embroidery and two-position knee armor pockets. CE officially approved PPE under EN 17092, level AAA (92 meters slide distance) safety means unparalleled protection throughout."
I read a challenge here, obviously my 20 meters of sliding only qualify as 'amateur status'.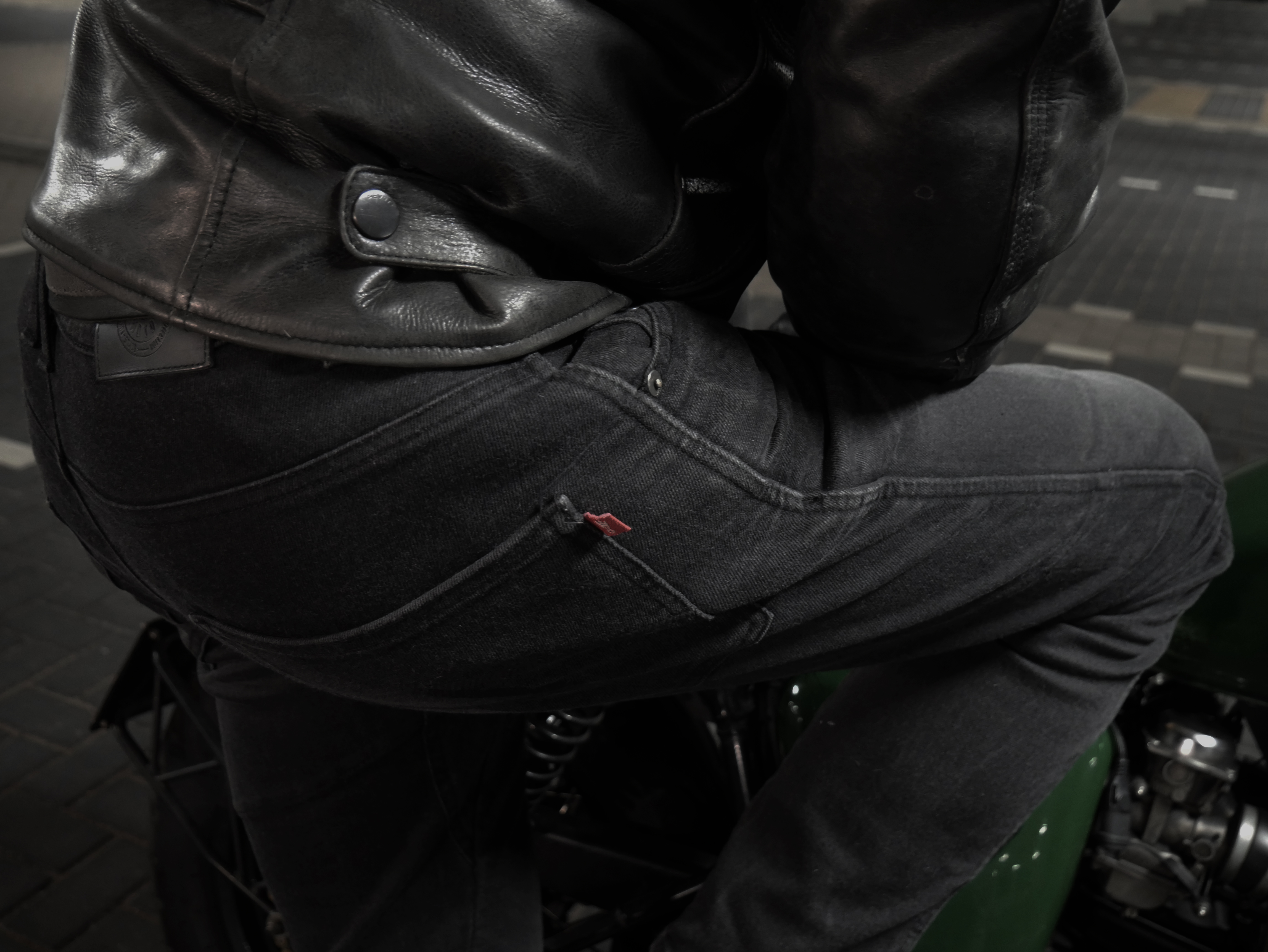 In real life
Having worn the jeans for two months during the winter period I can only say I am a fan.
On days I was not riding my bikes, I just took out the knee and hip protection (they are fitted out with both) and wore them as regular jeans. There are pockets on the inside of the pants that make it very easy to take the protection out and put them back in again.
The jeans are extremely comfortable to wear all day, not in the least thanks to the elastane which is woven into the cloth and provides stretch.
When you switch back to regular jeans again the difference in thickness of the material is apparent. A clear sign of the protection the Pando Moto jeans offer.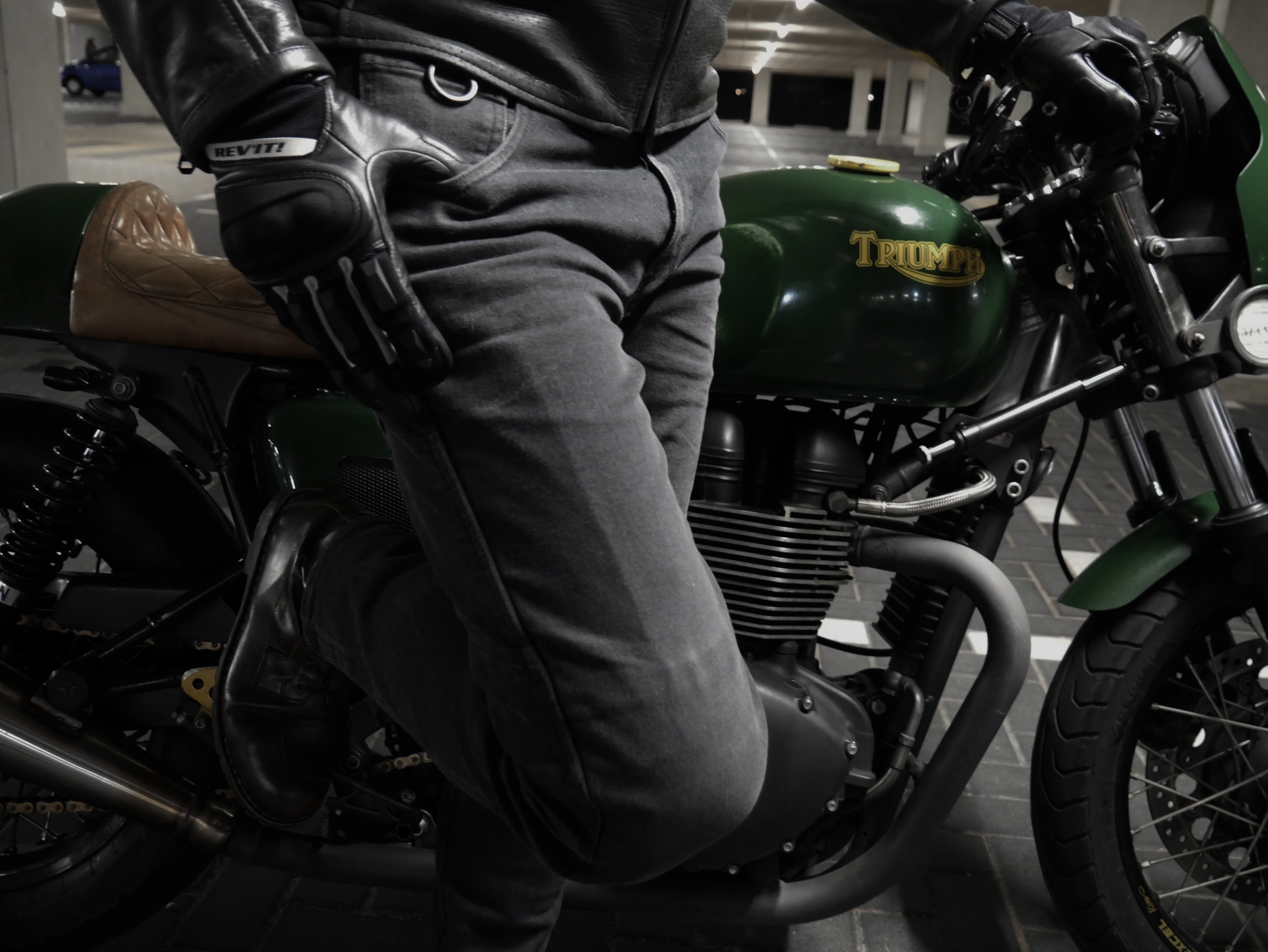 There's a sewn in mesh front and the full protective layer in the back. Funny fact; when you put the pants on a cold winter morning, you get a 'steely' cold sensation on your behind caused by the protective layer. It warms up quickly though but the first thought is that the seat of the pants are wet. Considering the thickness of the material, I am curious how it will hold up on a hot summer day.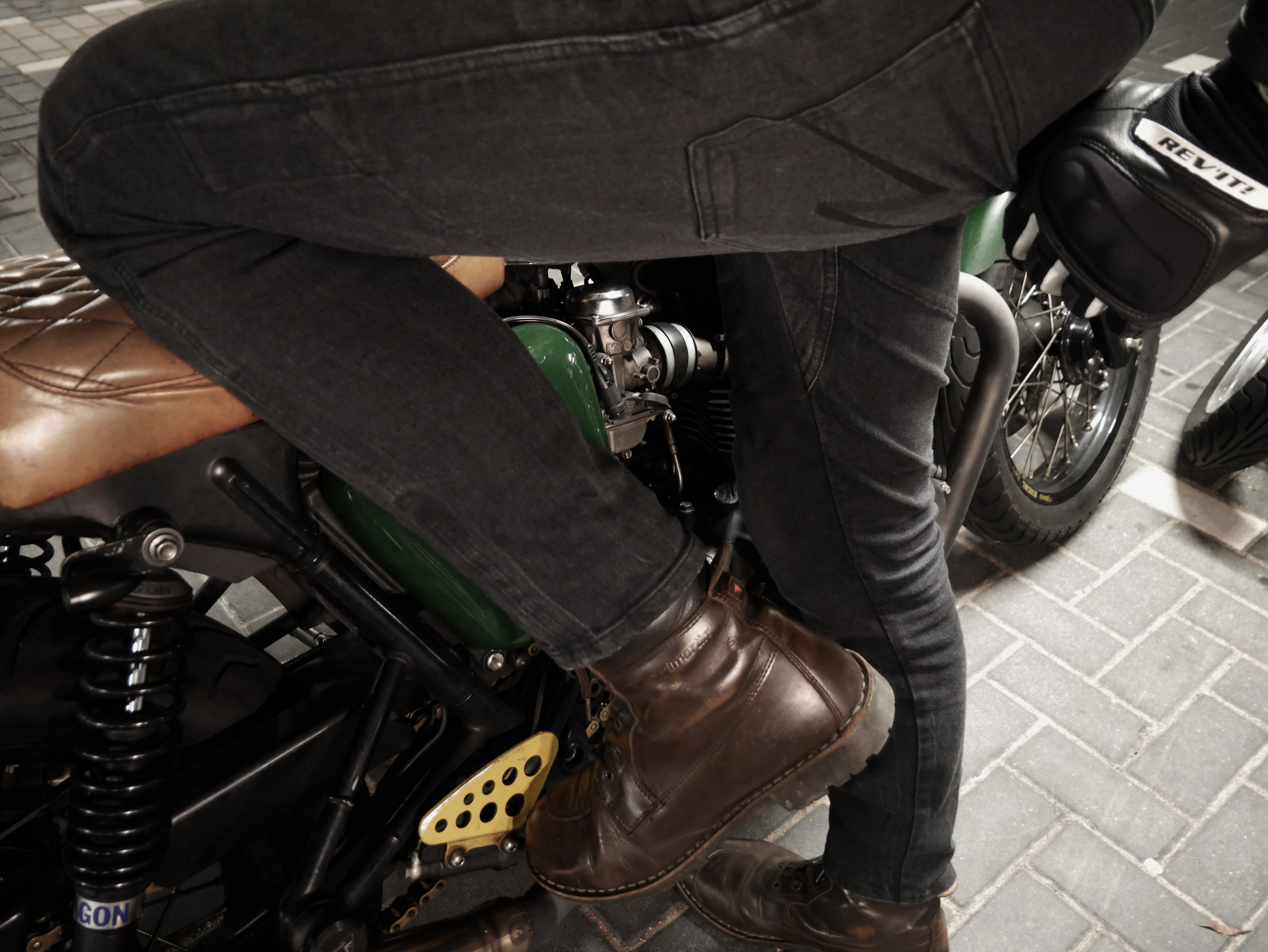 Verdict
Motorcycle jeans are coming of age. There are a number of manufacturers that produce the style I like and Pando Moto is top tier as far as my personal taste is concerned. They fit very well, the sizing is excellent for my (slender) type of legs.
With the knee protection in, the space in that area tends to be a bit on the tight side, especially when riding in a sportier position with your knees high up. I am not sure how that would work out with riders who have real muscular legs.
My advice, try them out sitting in the position you will be riding in most and decide if this (slim fit) model is the right one for you.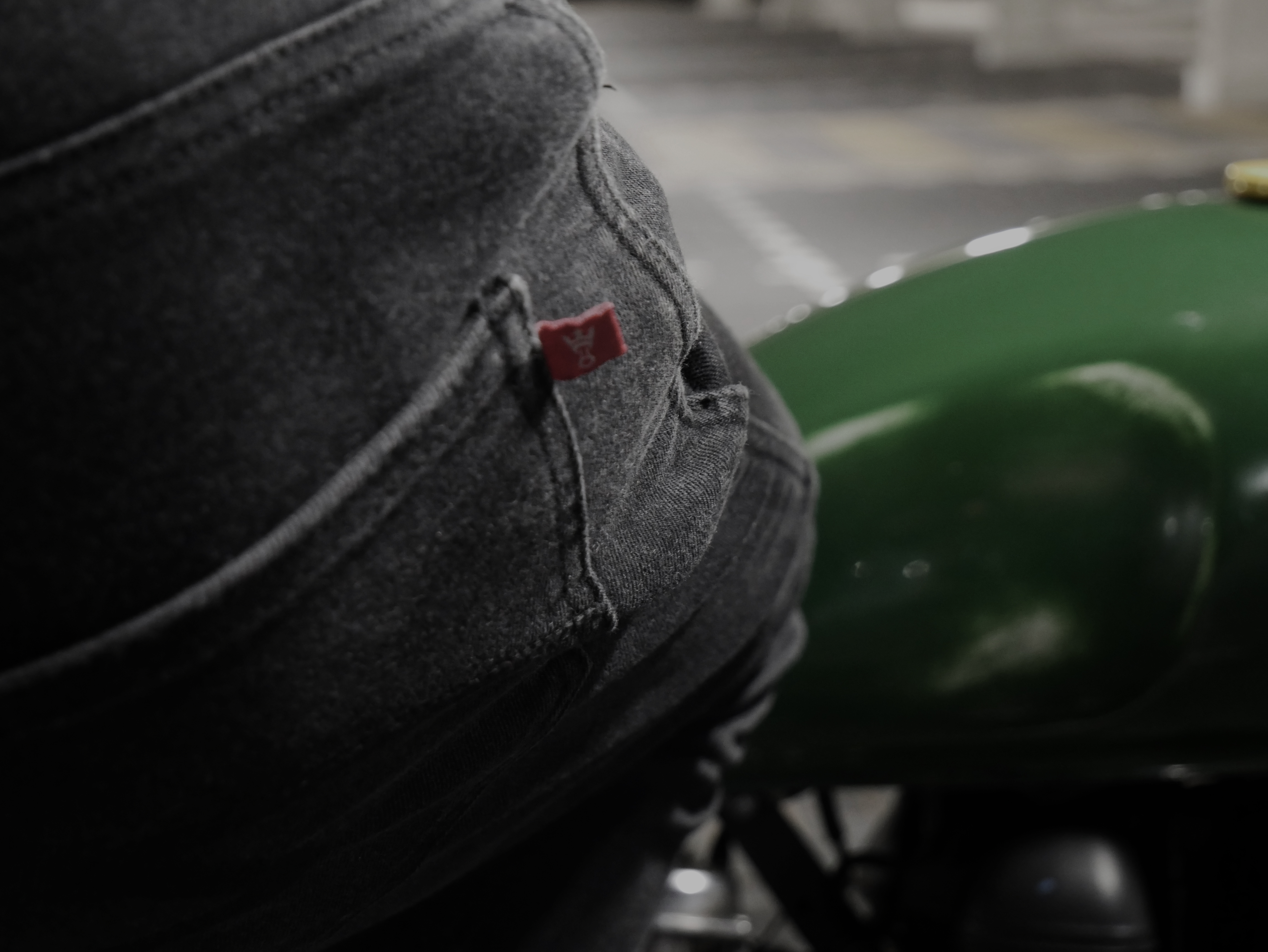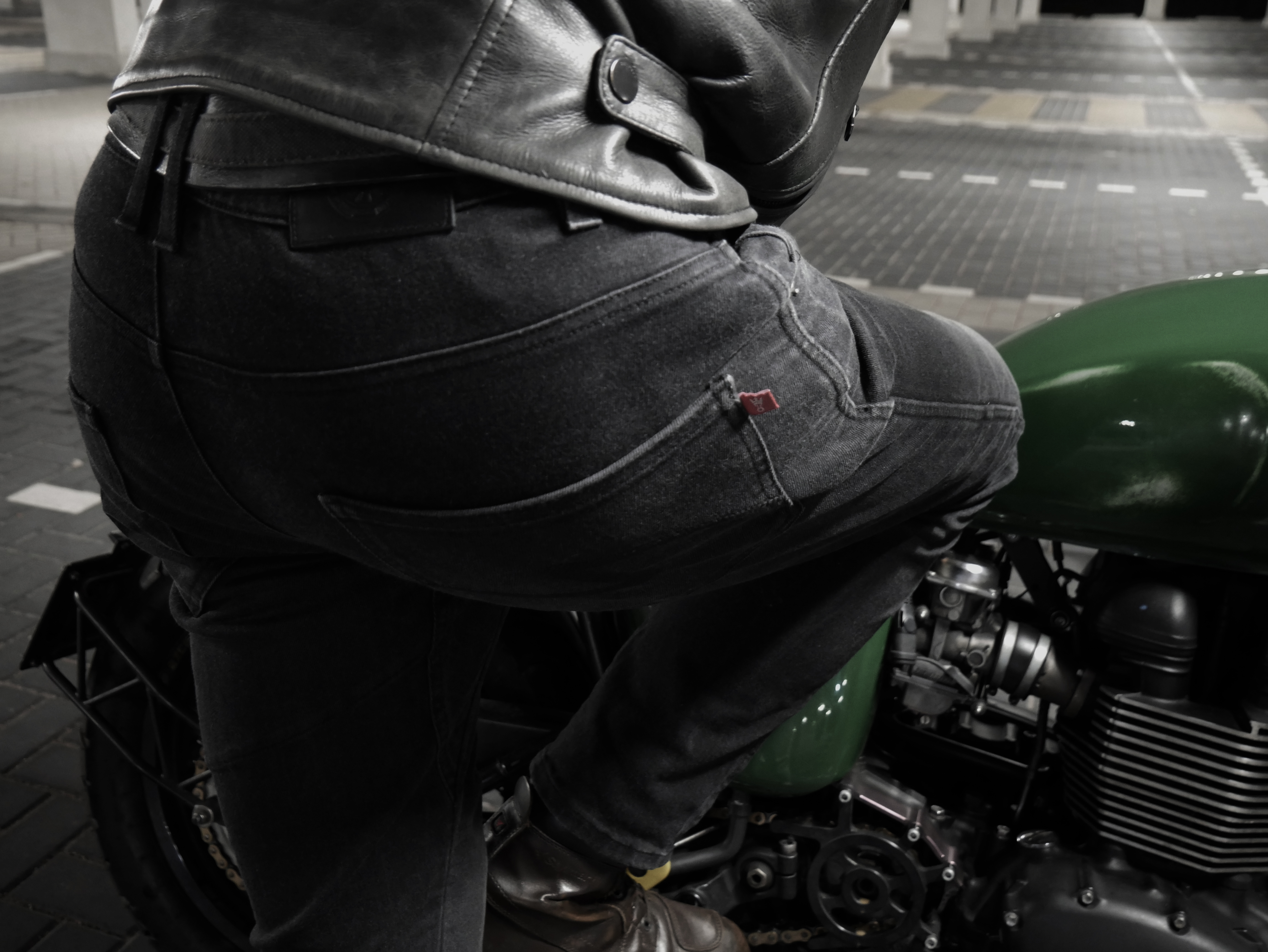 Manufacturer's details:
Slim fit. Middle waist.
13 oz single layer super-stretch Armalith® (15 times stronger than steel).
It has high heat conductivity, reflects the heat.
Fully CE approved – performance level AA (70 km/h abrasion resistance) in accordance with FprEN 17092.
SAS-TEC TripleFlex CE (EN1621-1:2012) approved knee armor INCLUDED.
SAS-TEC TripleFlex CE (EN1621-1:2012) approved hip armor – INCLUDED.
Reflective cuffs for safety ride.
Reinforced with chain stitches.
Unique hand-made ageing (washed down).
Embroidery in the front.
Made in Europe.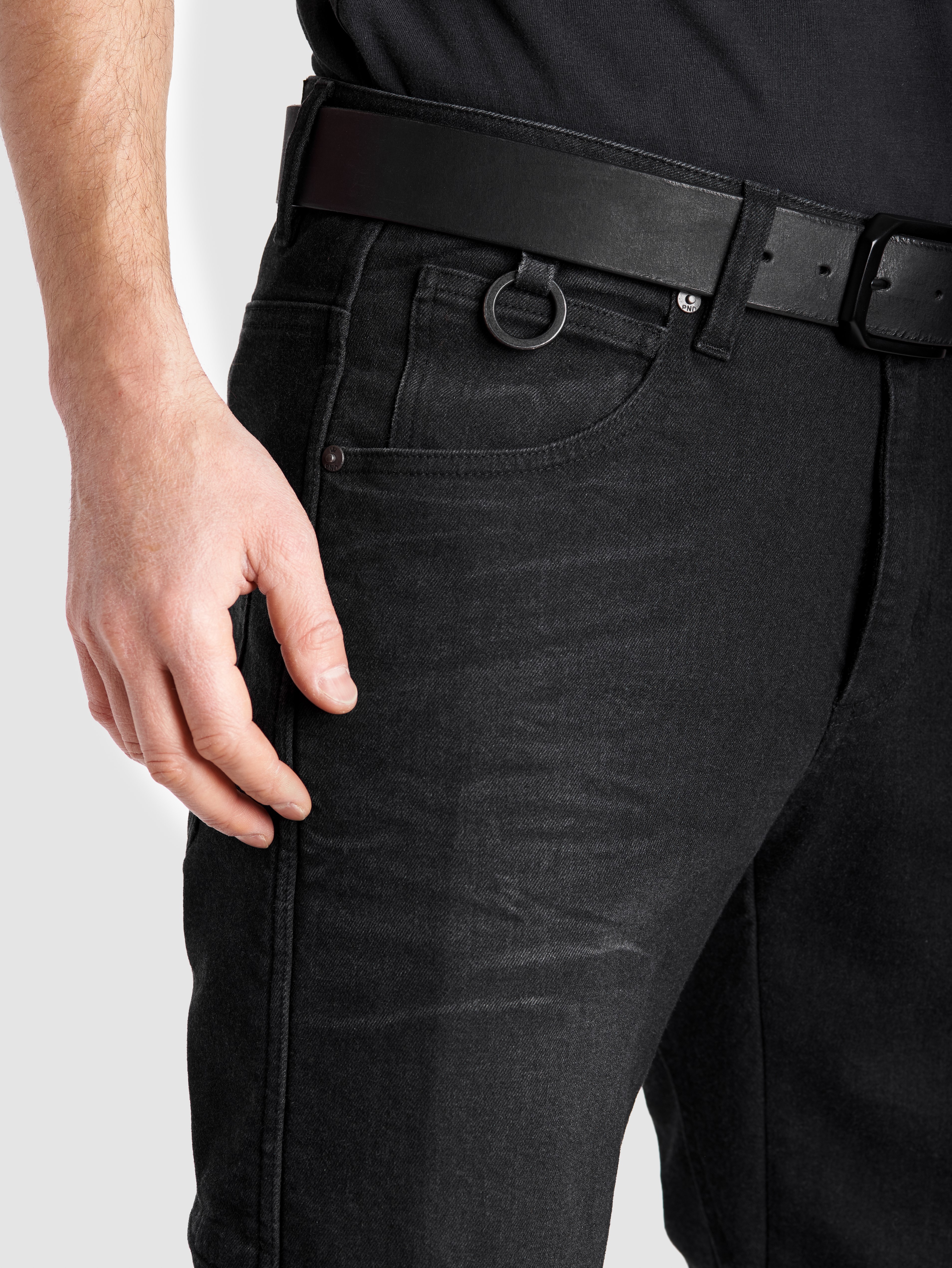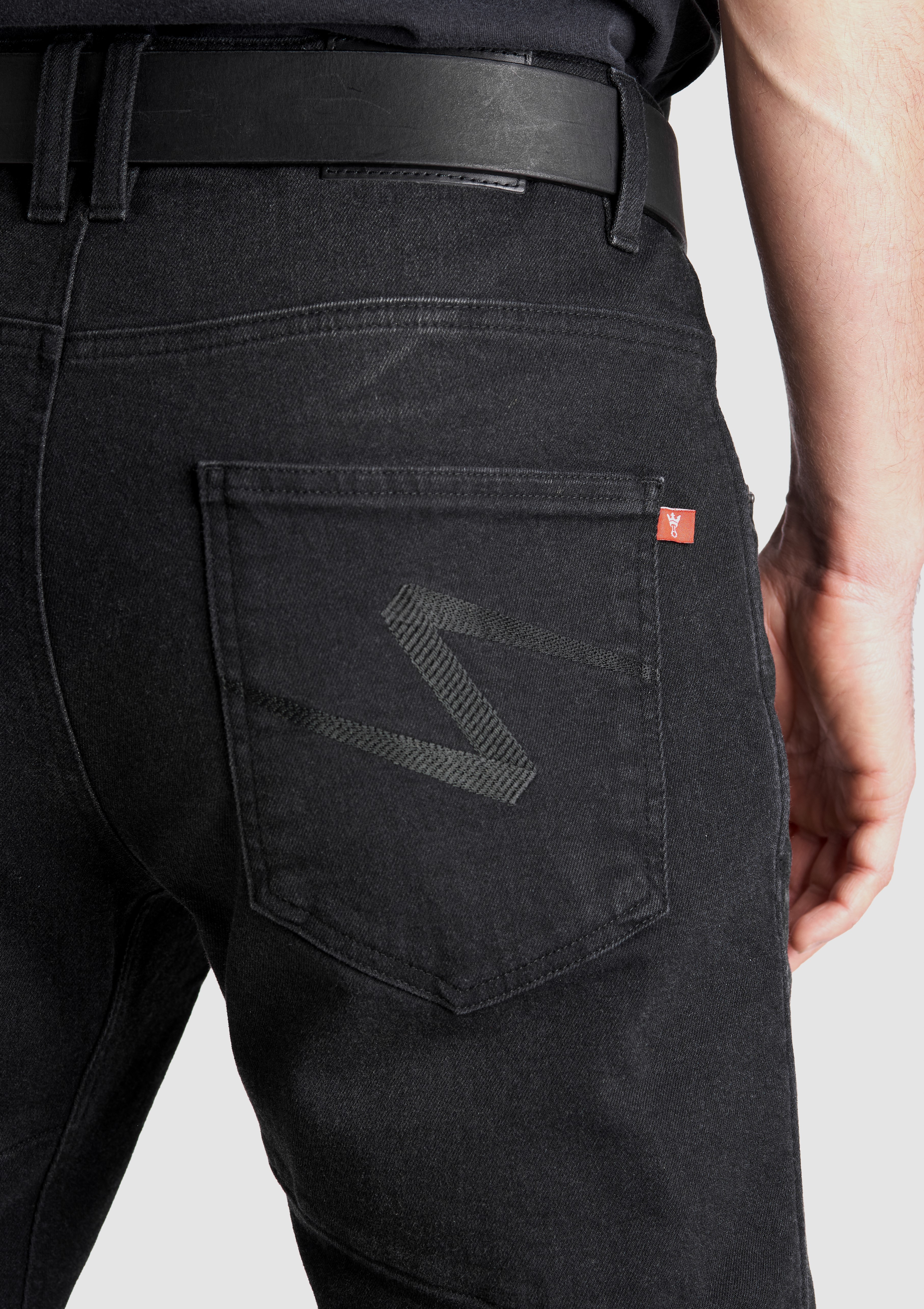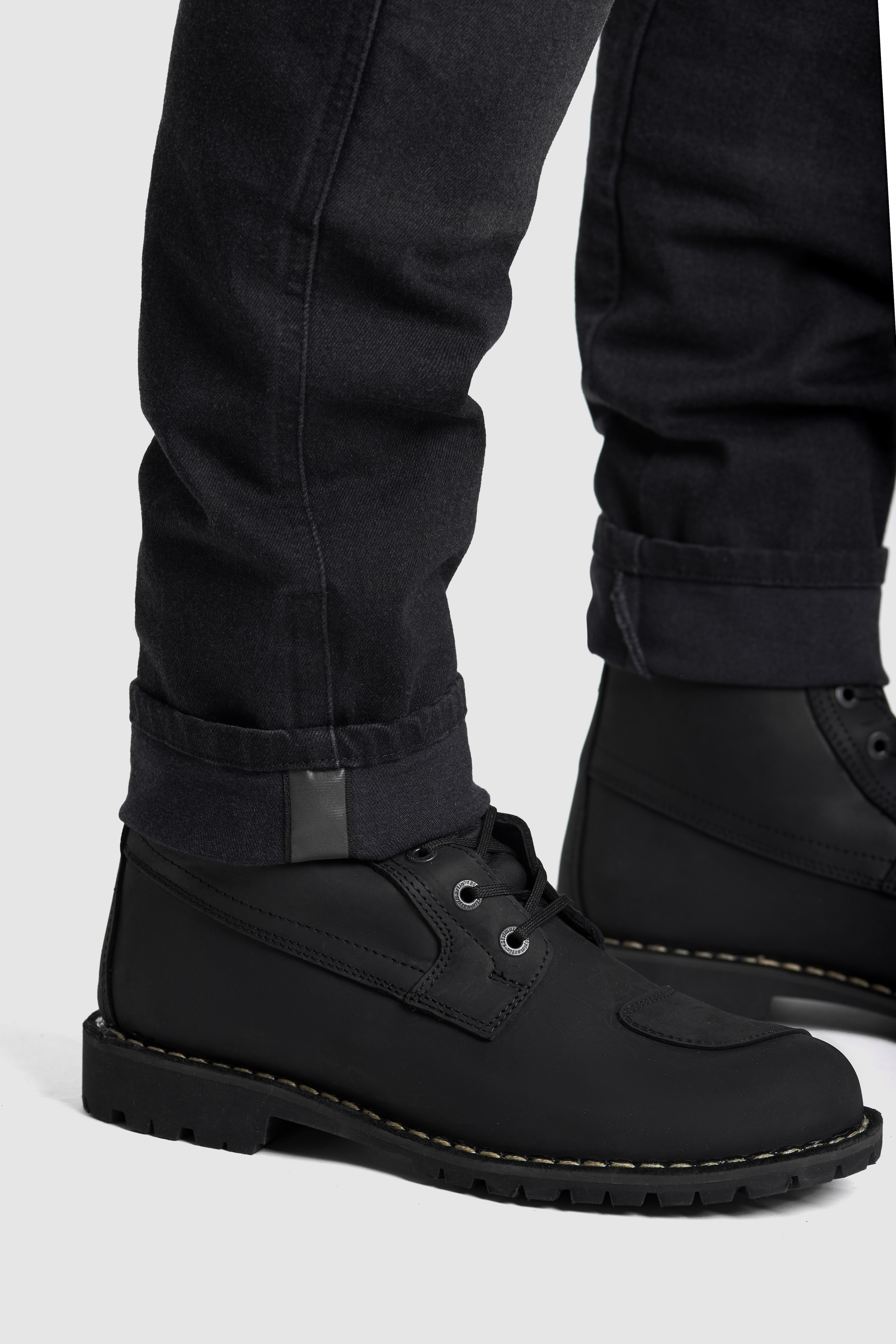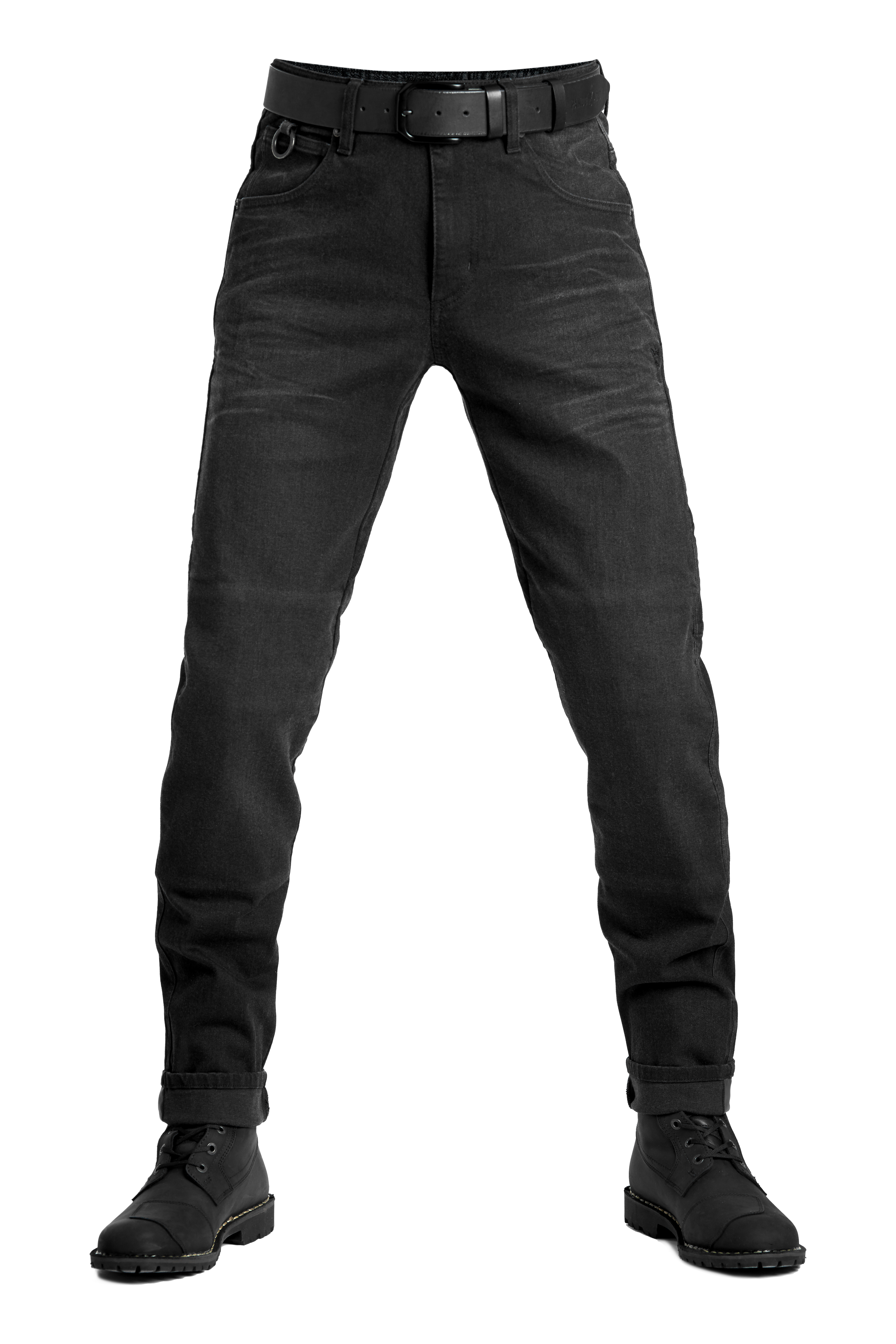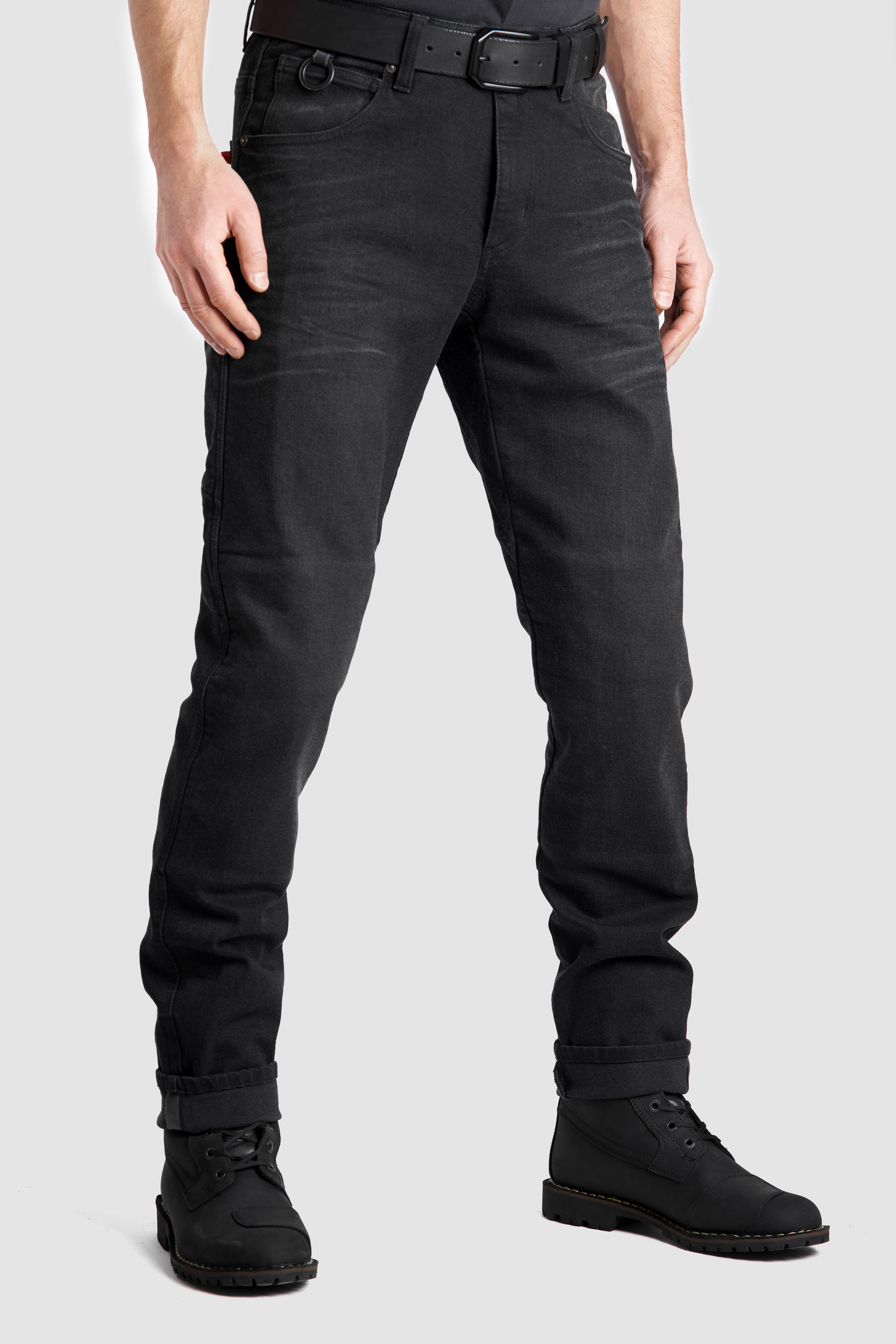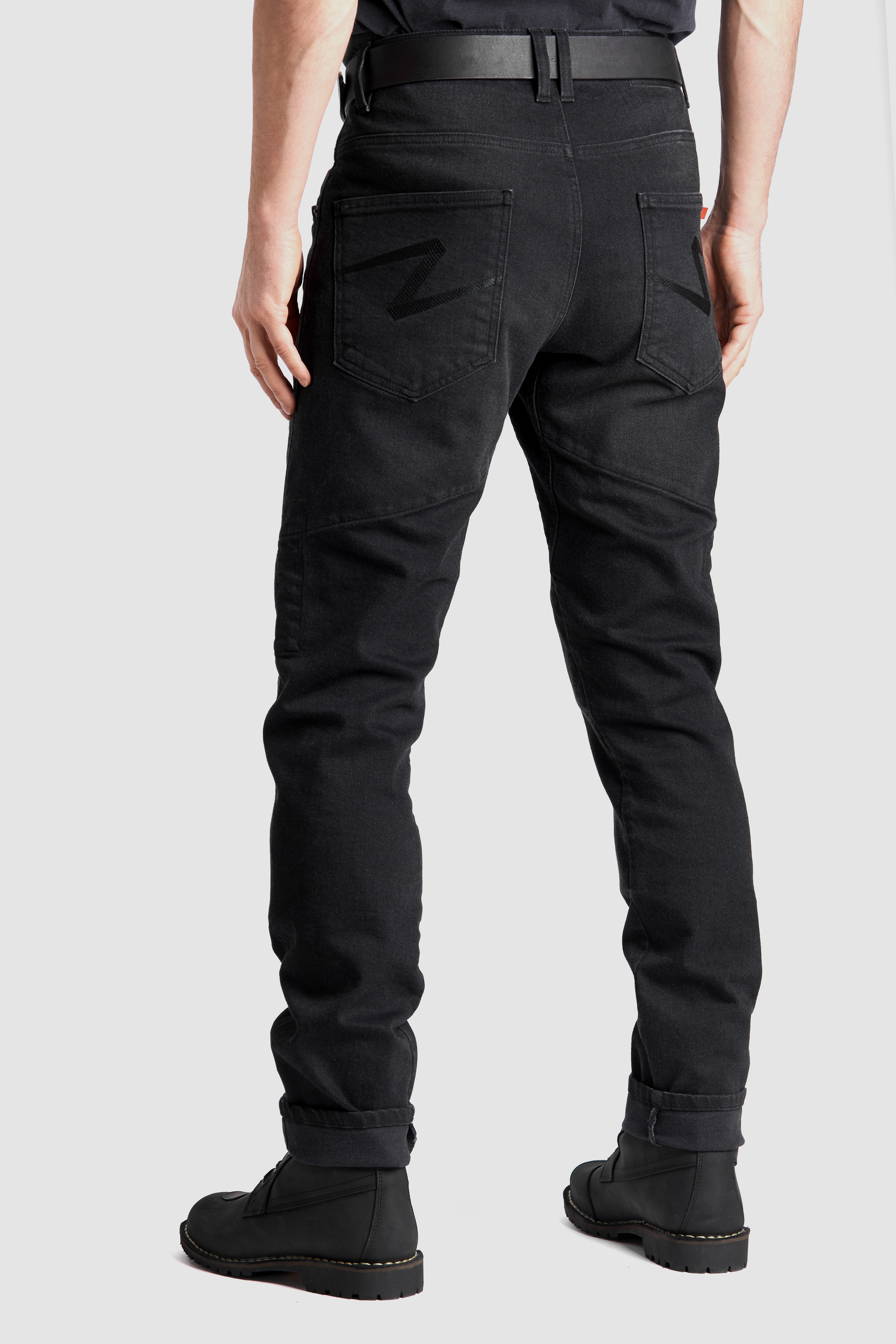 Share This Story, Choose Your Platform!
Tags