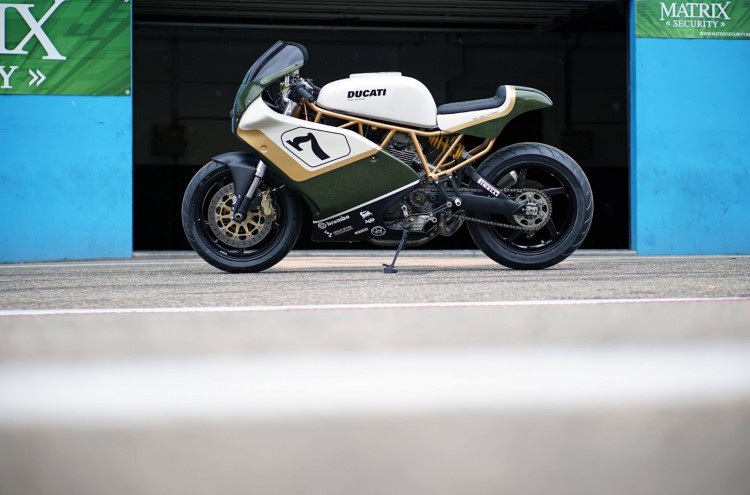 The last couple of months I was bragging a bit about builds from the Netherlands, but our southern neighbors from Belgium also deserve an honorable mention. This beautiful custom Ducati 900ss cafe racer is built by Deep Creek Cycleworks, located in a small town called Diepenbeek. The guys from Deep Creek believe in second chances so they've rescued a lot of discarded bikes from the 80s and 90s from the shredder and rebuild them for a second life as cafe racer, bobber or scrambler. This Ducati 900ss is their latest build and I think that it hits a spot in a lot ways.
Unfortunately, they've shared only a handful of images and not much to say about it. But it's called "Distinto".  The custom bodywork and non-typical color palette definitely makes this a beautiful machine for the eye. Some: engine 900ie with 23000km, homemade tailsection and exhaustline, polyester racefairing 900ss 1996. Endurance ready rewelded and caoted fuel tank of a 750sport. Powdercoated Wheels of an st4 and a swingarm out of a 1000SS. K&N filters. Motogadget gauges and the fine leather of Motocouture leatherworks.
Follow Deep Creek Cycles:
Web | Facebook | Photos by Raf Leuris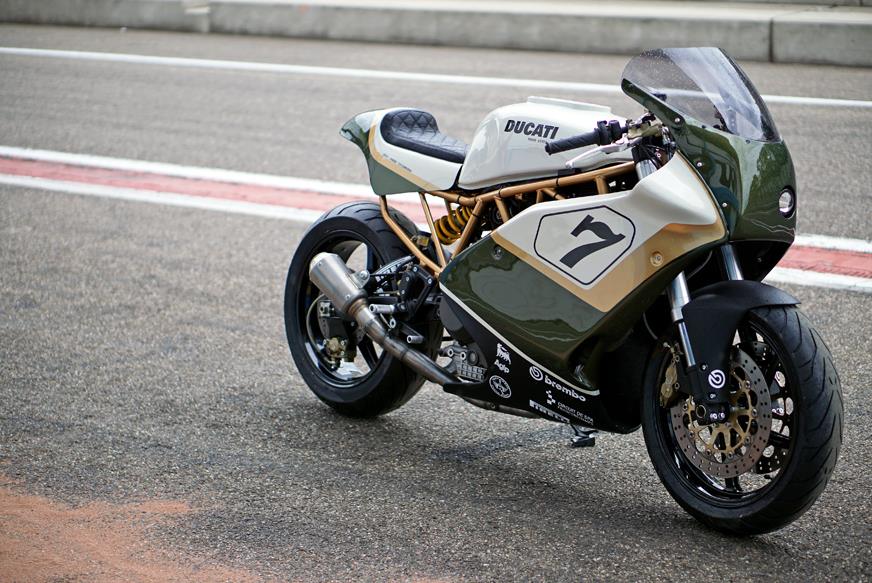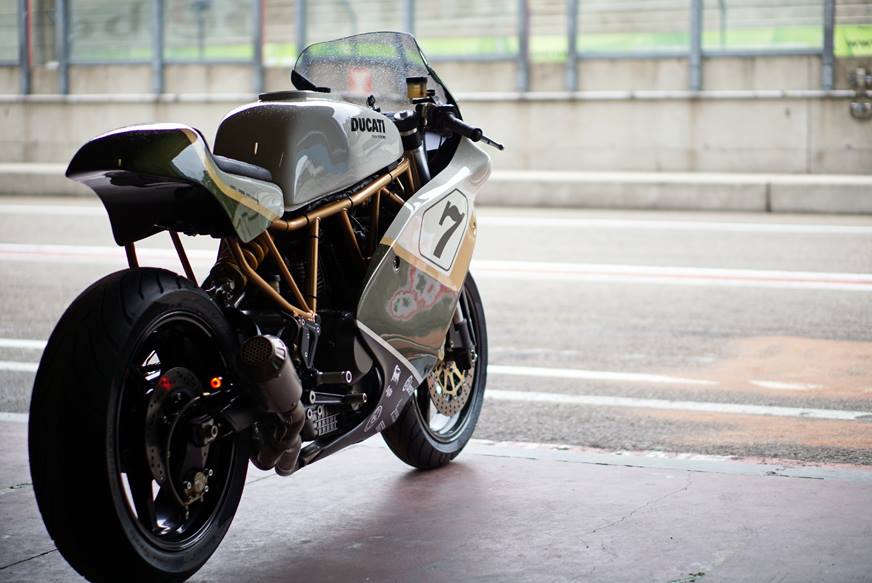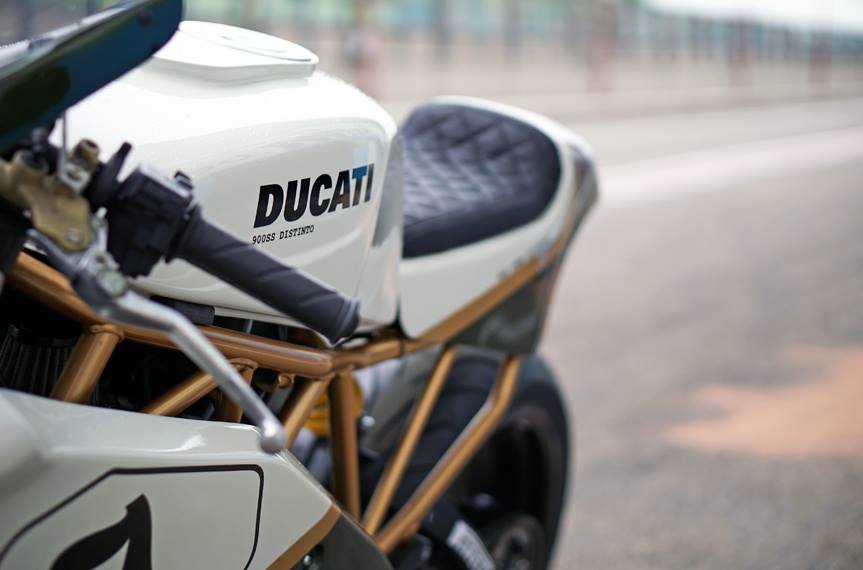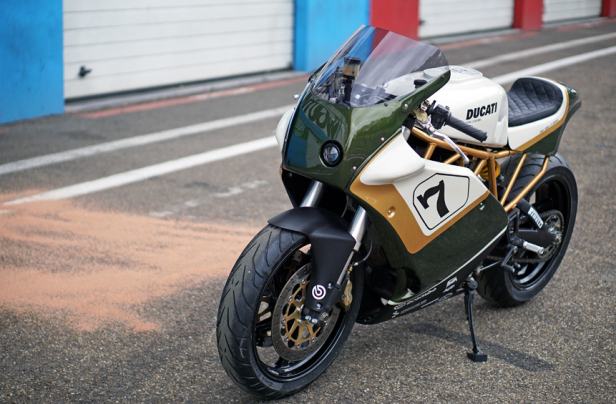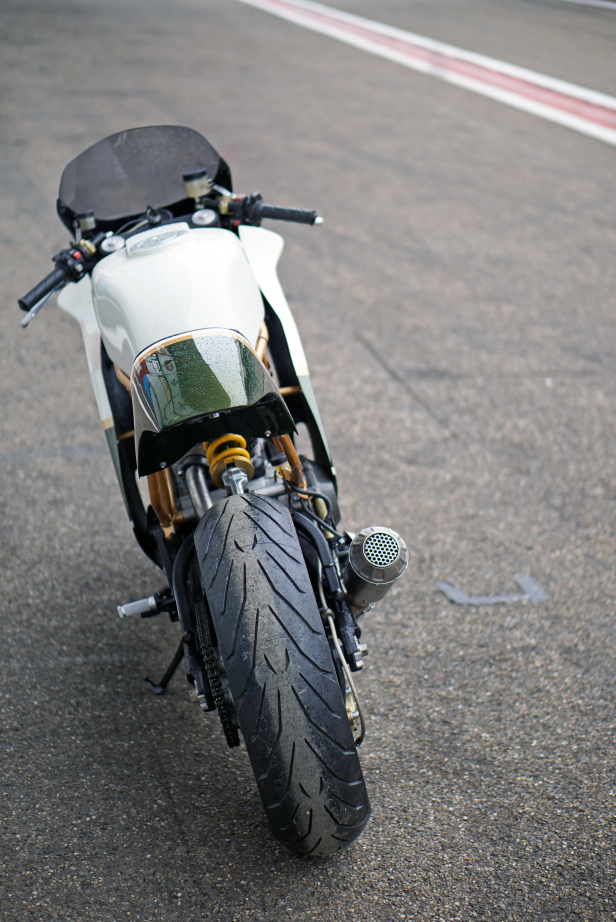 Share This Story, Choose Your Platform!
Tags