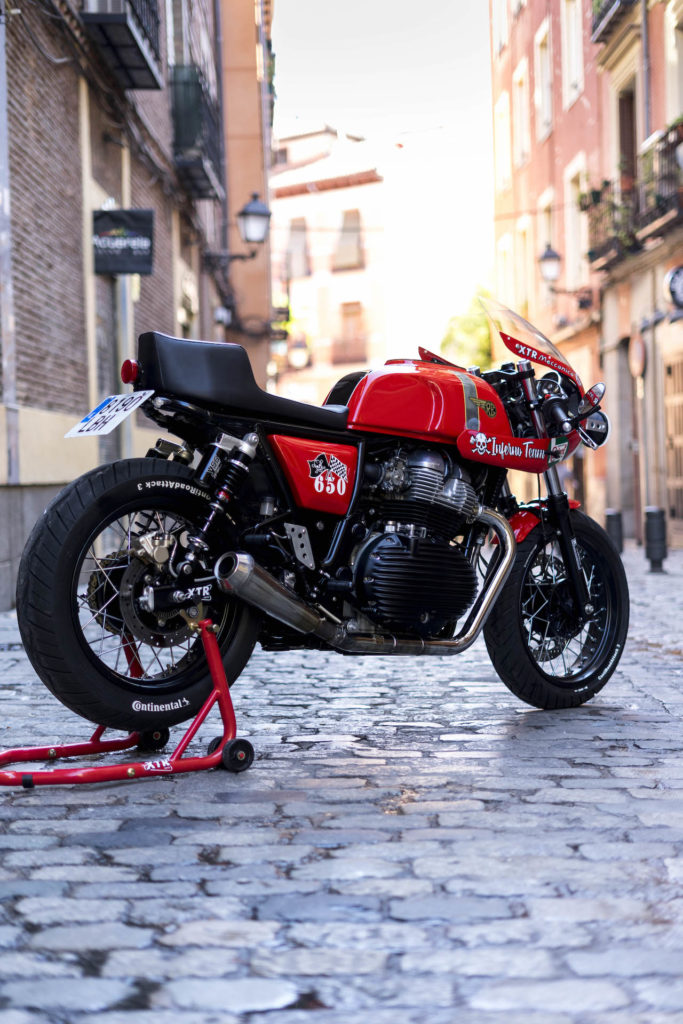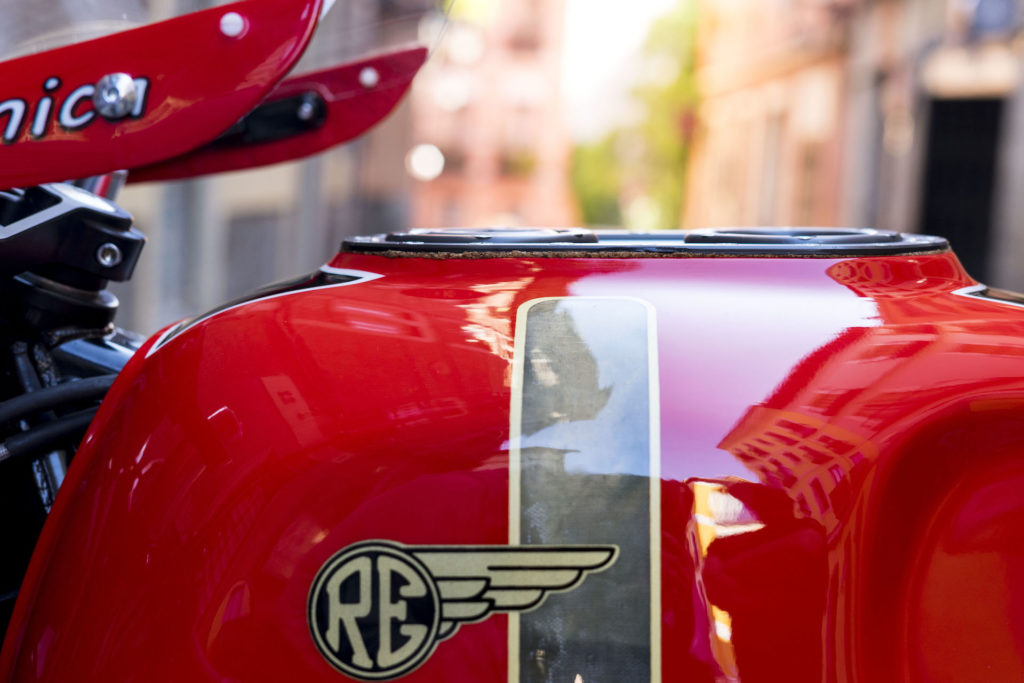 Smiles-per-mile
When Royal Enfield unleashed their 650 twins into the world, nobody had expected that they would take over the world by storm. It was and still is the bike Royal Enfield owners were craving for. Not only that, the classic design of the twins has stolen the hearts of many new and old motorcyclists, including myself! Royal Enfield has proven that more horsepower, and a higher price tag don't automatically mean more smiles-per-mile. Many motorcycle magazines have awarded the Interceptor 650 the "Motorcycle of the Year" award for that particular reason.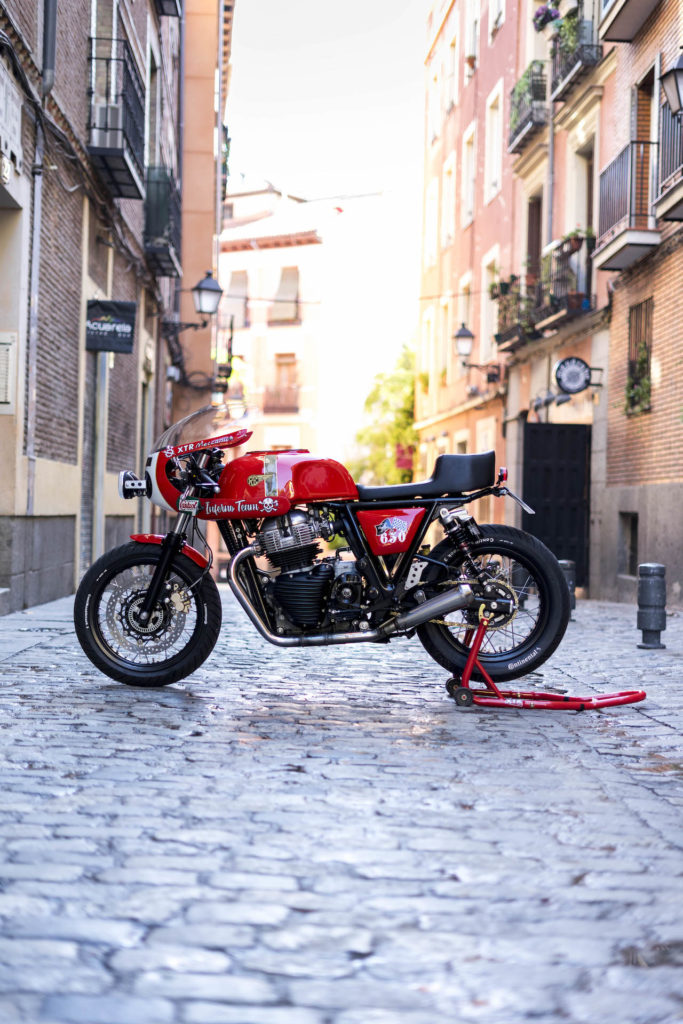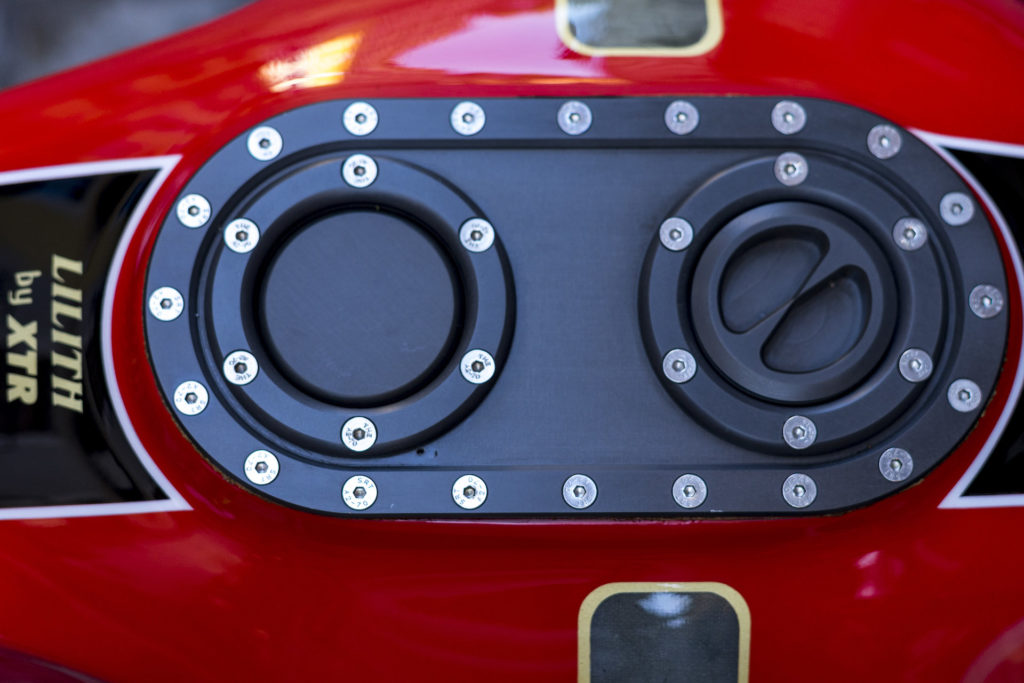 Builders choice
The simplicity of the Royal Enfield 650 speaks to many, especially in an age where more and more motorcycles are drenched with technology and computers. Don't get me wrong, we aren't against hi-tech bikes, but the no frills no non-sense experience out-trumps tech any day, especially if you love working on your motorcycle.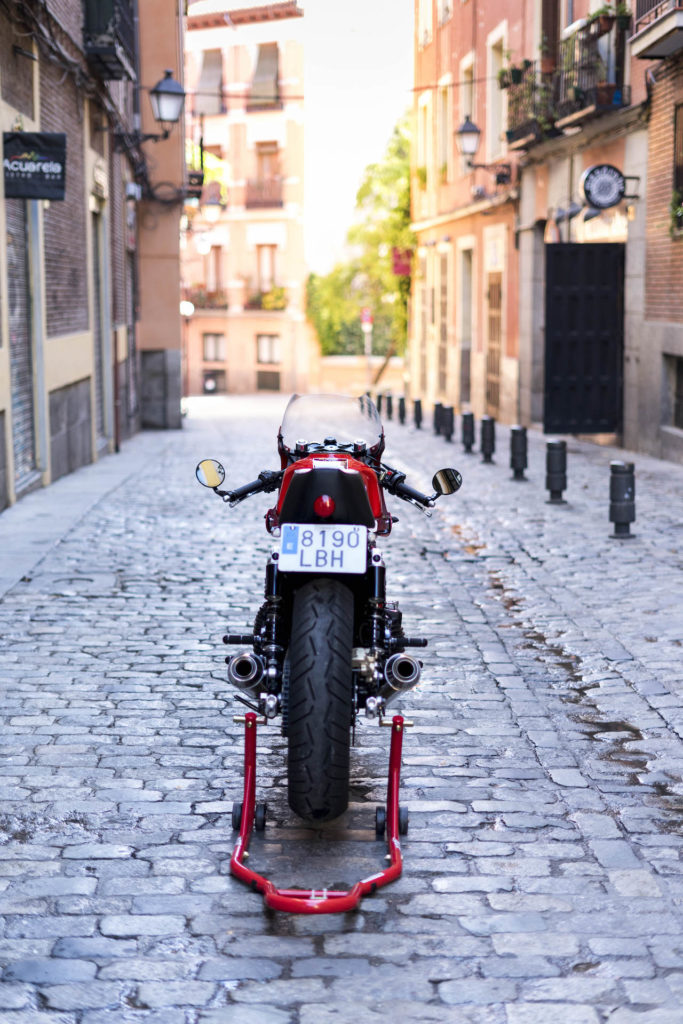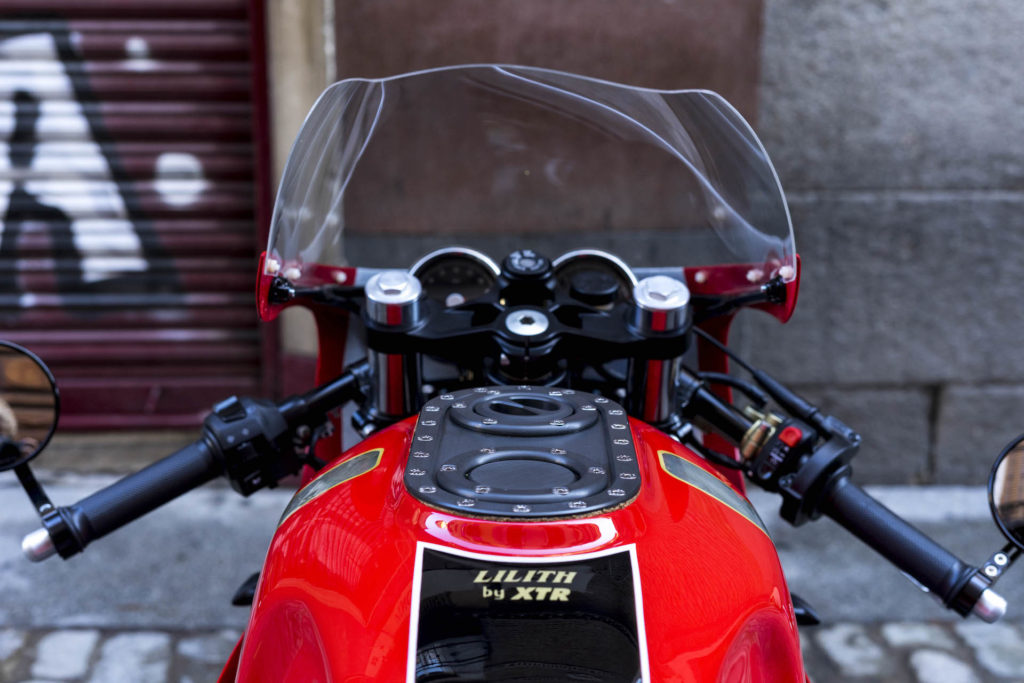 Racing pedigree
Then there is Pepo Rosell. If you don't know who that is, make sure to check out some of the articles we have written before. The Frenchman who has been living in Spain for a long time now, is known for his radical designs; a craftsman of the first-degree. Pepo maintains an almost scientific approach to building motorcycles. And when we say build, we mean BUILD, as in, from the ground up. Pepo has a passion for racing too, so it comes as no surprise that most of his builds are race inspired, often replicas of real racing machines.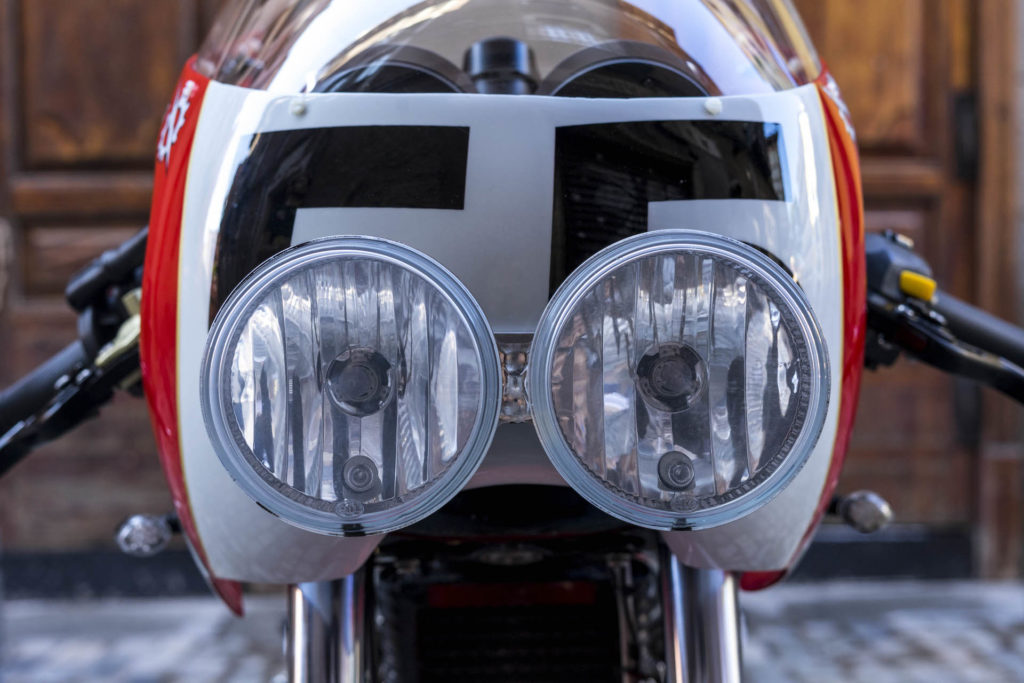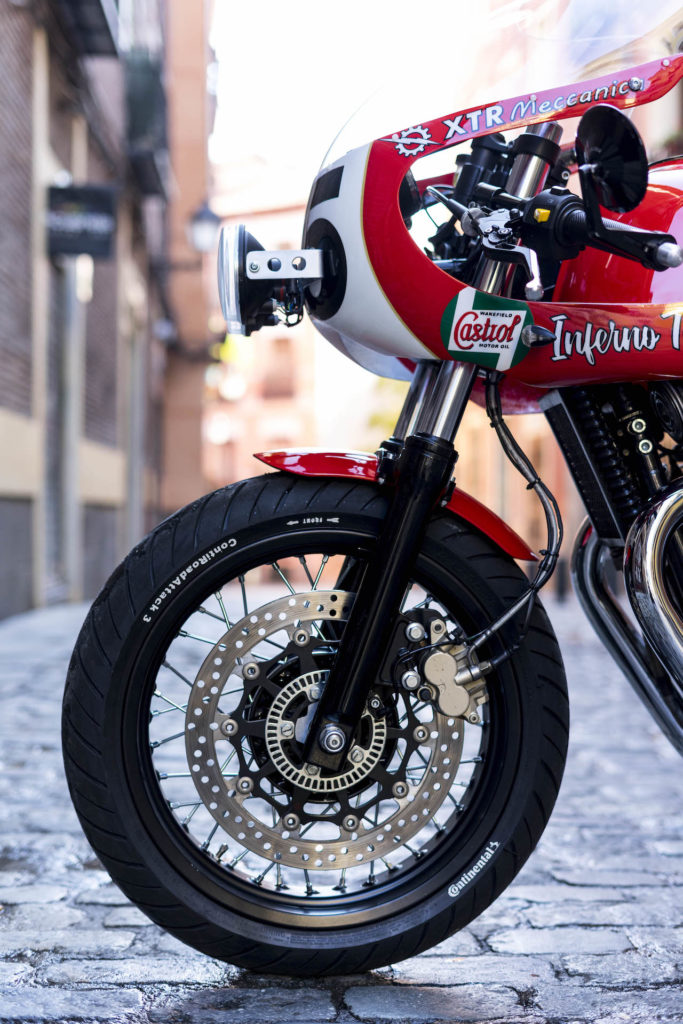 Replica
Everybody agrees that the Continental GT 650 isn't the fastest or the sportiest bike out there. The handling is good, and the power is more than adequate. What we see here today looks completely different than that. The "Lilith" as Pepo has dubbed this build, looks like it just came off a race track in the 1970/80s. Probably a street track too! When you take a look at the extensive list of modifications below, it is clear that an incredible amount of work has been put into this. This isn't a café racer; this IS a RACER!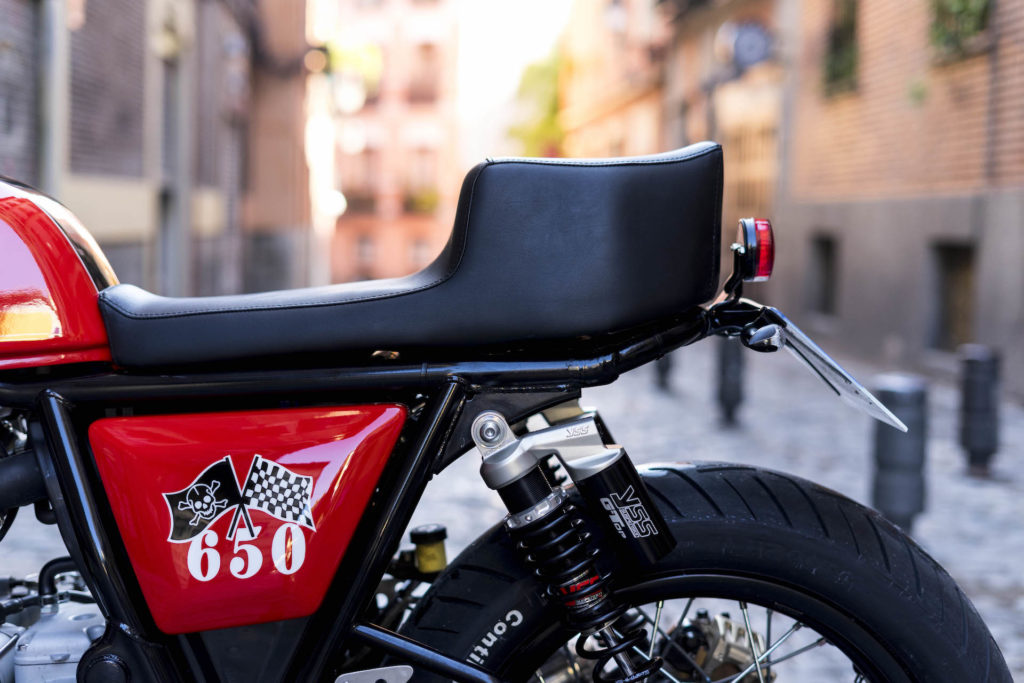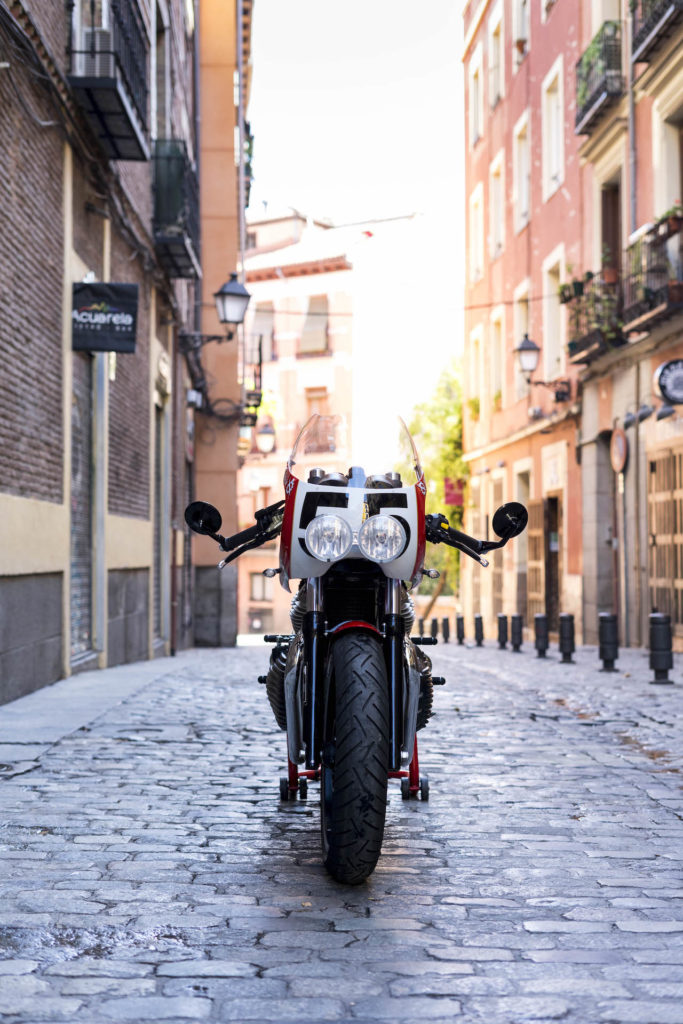 Manual labour
Some of the mods that immediately stand out have to be the front fairing with the twin protruding headlights, just like the old racing bikes. The fuel tank with the quick-fueling system doesn't only look mean, it has a function too. It is made out of fiberglass and is, obviously, hand-made. Neat feat is the fuel gauge "window" on the side, that allows for a quick visual on the fuel levels. There are loads of details that pop up the longer you look at the GT. Another example of Pepo's skills is the unique racing solo/dual seat. Then there is that beautiful red paint finish. Nothing screams speed more than that bright red colour.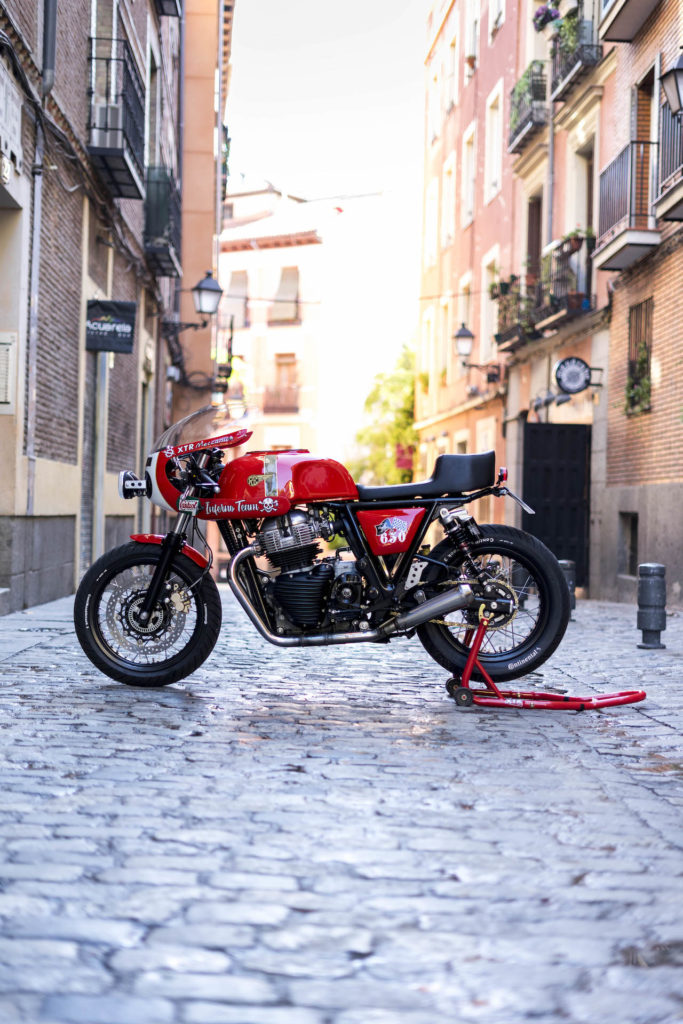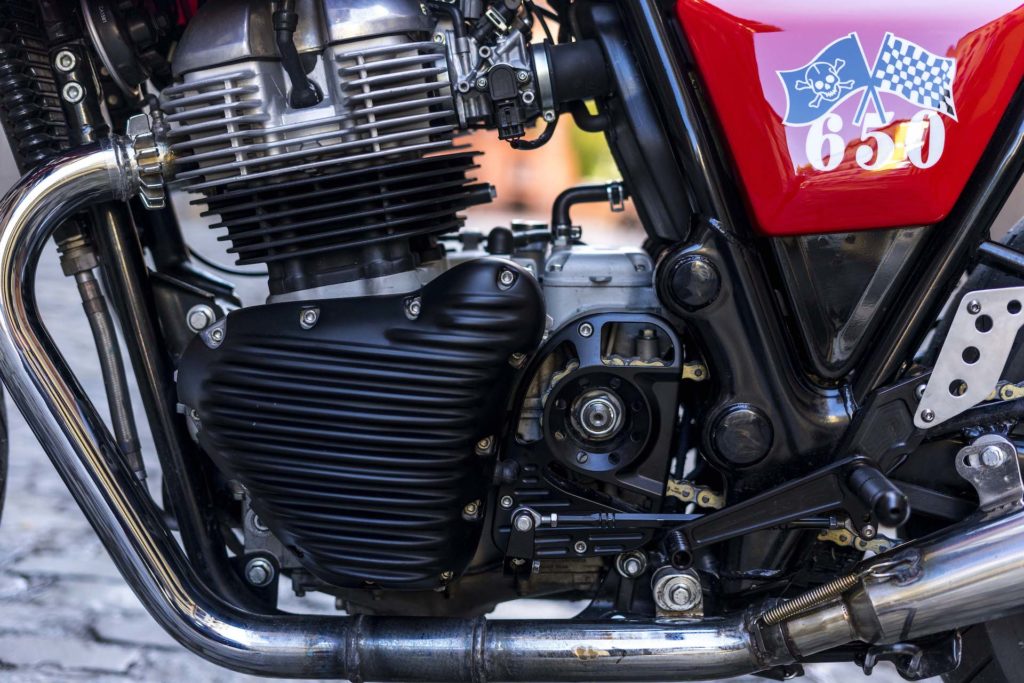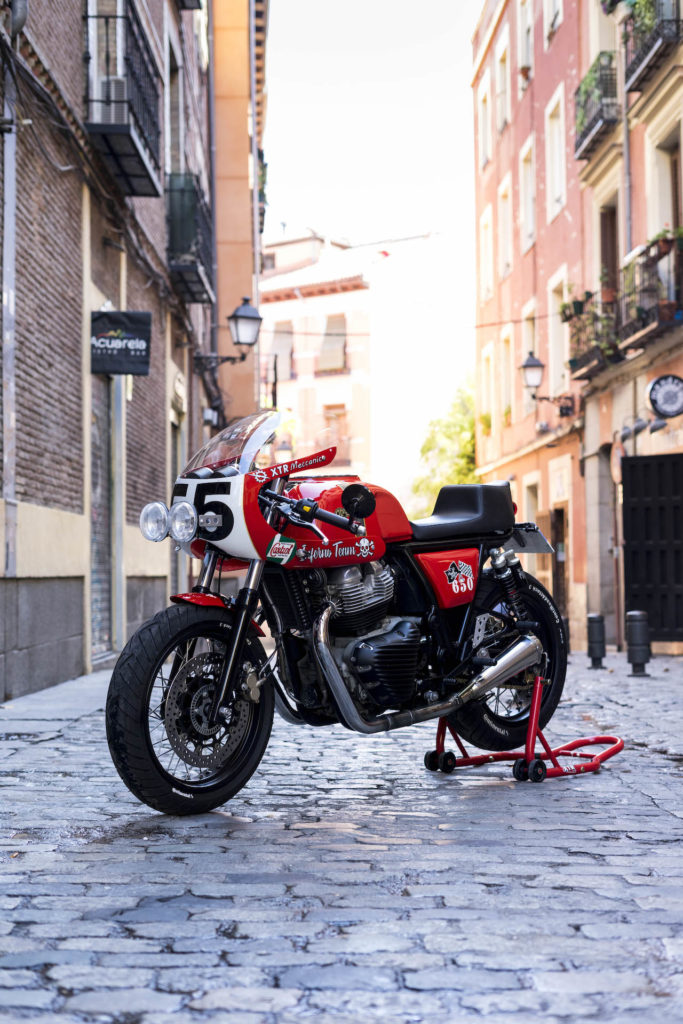 We really like the way this Continental GT has turned out, and would love to hear and see this one in real life. In the meantime, we will have to make do with the stunning pictures that were sent to us from Spain. Salud!
PICTURES by Belen Piqueras
Mods list:
XTR glass fiber fuel tank with fuel level stripe
ACC Endurance gas cap
Modified subframe
XTR Solo/Dual seat (XTR design)
XTR upholstered seat
XTR rear light
XTR led turn signals
XTR licence plate support
YSS adjustable rear shocks
Turbokit Megaphone mufflers
Shortened exhaust lines
CNC RIGA aluminium chain tensioner
K-Speed foot-pegs and brackets
17″ aluminium rims
DNA air filter
DOMINO quick throttle
XTR machined clip ons
XTR machined bar-ends
CNC RIGA aluminium CNC machined top yoke
RR oil temperature gauge
XTR front fairing and windshield
XTR CNC machined adjustable brake and clutch levers
BREMBO Gold front brake pump
XTR endurance lights
HIGHSIDE mirrors
Modified front fender and support
FULBAT LIPO battery
ARTENRUTA painting
Share This Story, Choose Your Platform!
Tags