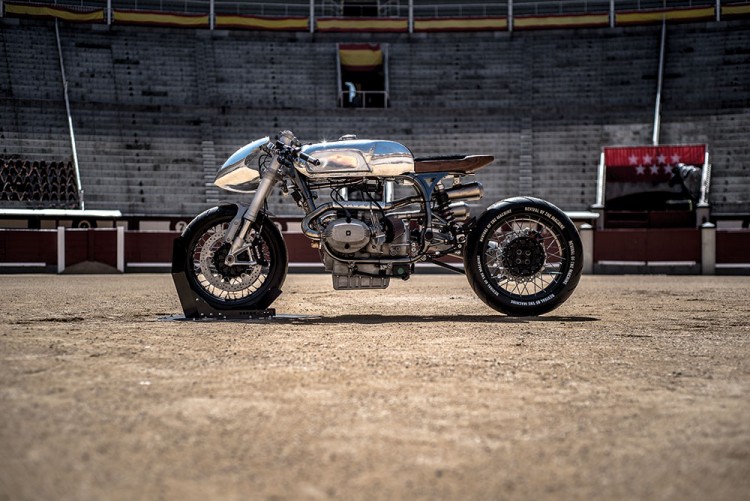 Delivering one high-quality custom motorcycle nearly every single month requires a lot of things. You need to have the right skills, know the right people and have the right friends. Jose Rosell a.k.a. XTR Pepo has it all, and he keeps delivering awesome rides. This is his last one. It's based on a 1978 BMW R100RS and its called Silver Bullet. The bike is commissioned by Revival of The Machine magazine, sponsored by Hagon, Zenith watches, Motogadget, BMW Spain, Akrapovic, Pirelli, Rizoma, and K&N.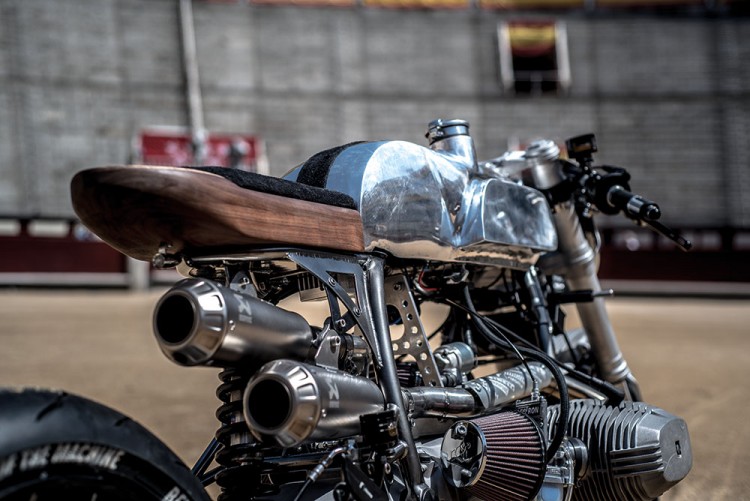 As you may expect from master builder XTR Pepo, every single part has been taken care of. The full list is below the images. Revival of the Machines magazine about the bike:
"The Silver Bullet" is the first bike designed by the Spanish magazine Revival of the Machine with the collaboration of XTR Pepo and the best brands of the industry.
We don´t have a workshop, however, we have designed the bike, made the contacts with brands and we have trust in the famous XTR Pepo to create it with our help in some aspects like the tank, the hubcap and the seat which are all handmade with aluminum and wood.
The bike is a beast. It´s a BMW R100RS 1978 with only the best parts. The Boxer engine has been made more powerful. Lectron High-Performance carburetors and Akrapovic exhausts. Great quality parts by Rizoma and Motogadget. New electronics. R Nine T front parts by BMW Motorrad. Hagon mono shock and Pirelli Tires.
Also the watches Brand Zenith gave us his exclusive Pilot Type 20 Extra Special to make it fit in the gas tank (RM Design) and also turn it into the key thanks to Motogadget´s chip m-lock.
We wanted an elegant bike with enough power to win in dragster racers.
First of all it´s going to be exhibited this weekend in the BikeShed at Tobacco Dock. After that it´s going to be in Wheels and Waves, Motorrad Days Garmisch and Formigal and also our own event in Madrid: Oldies but Goldies, which is going to be this year in Plaza Las Ventas. Later this year Eicma Milan and then Motor Bike Expo Verona."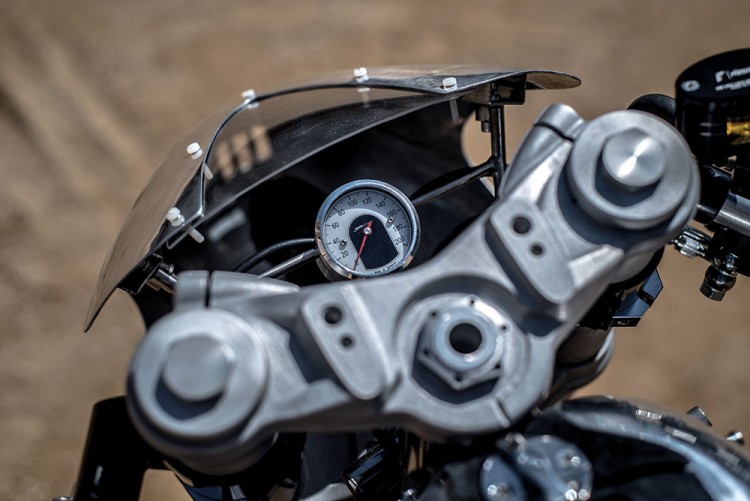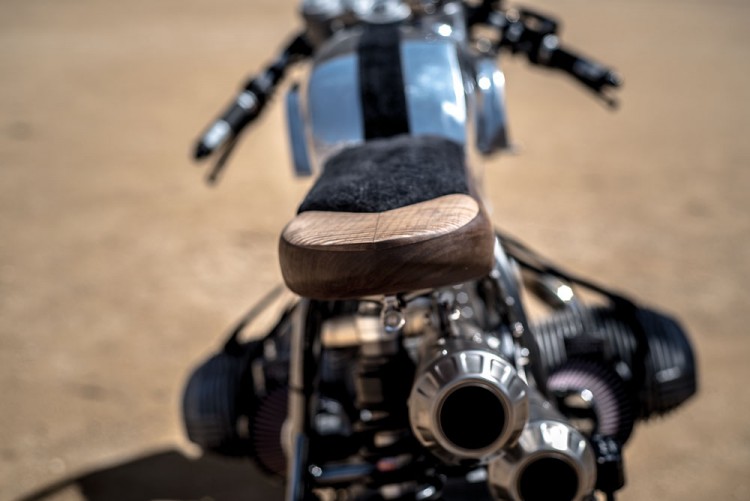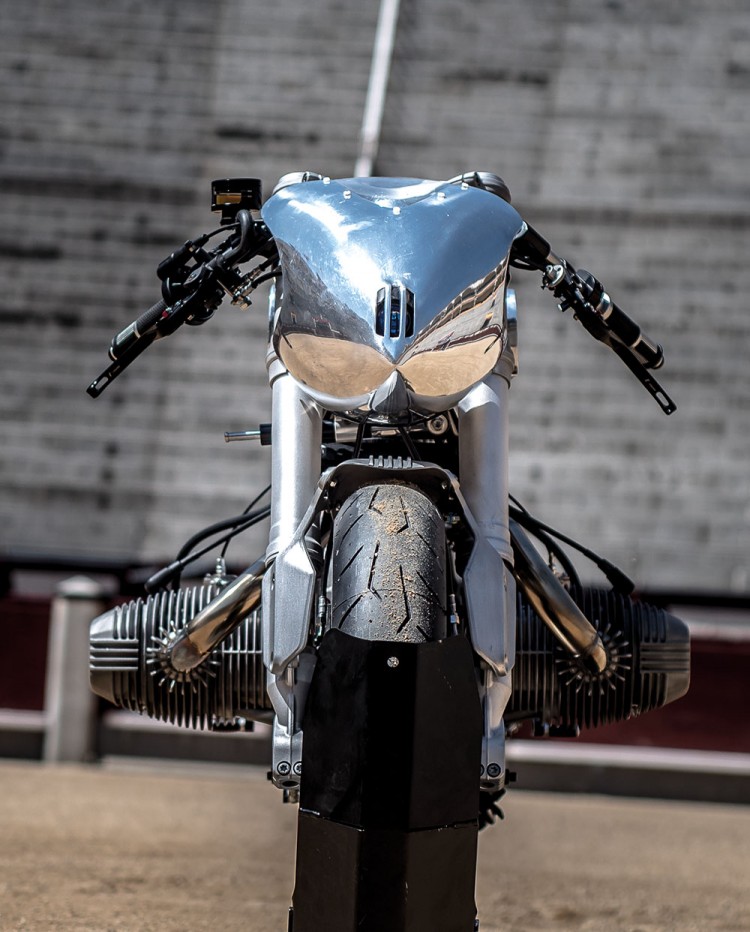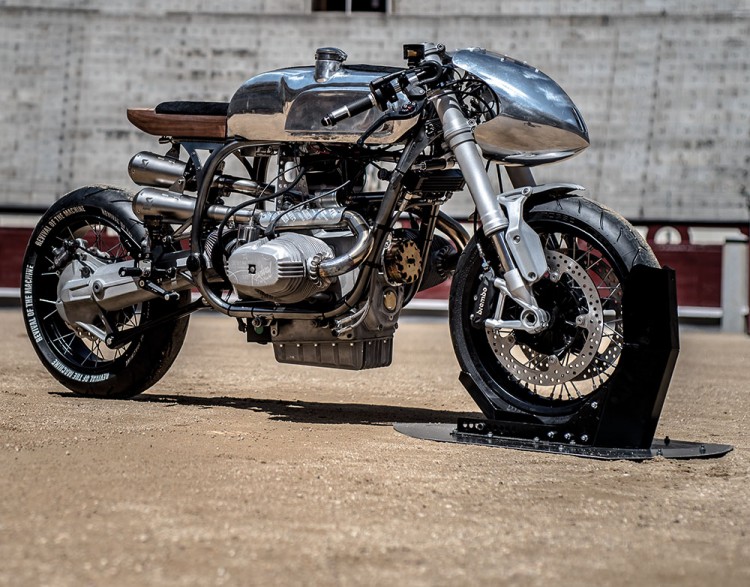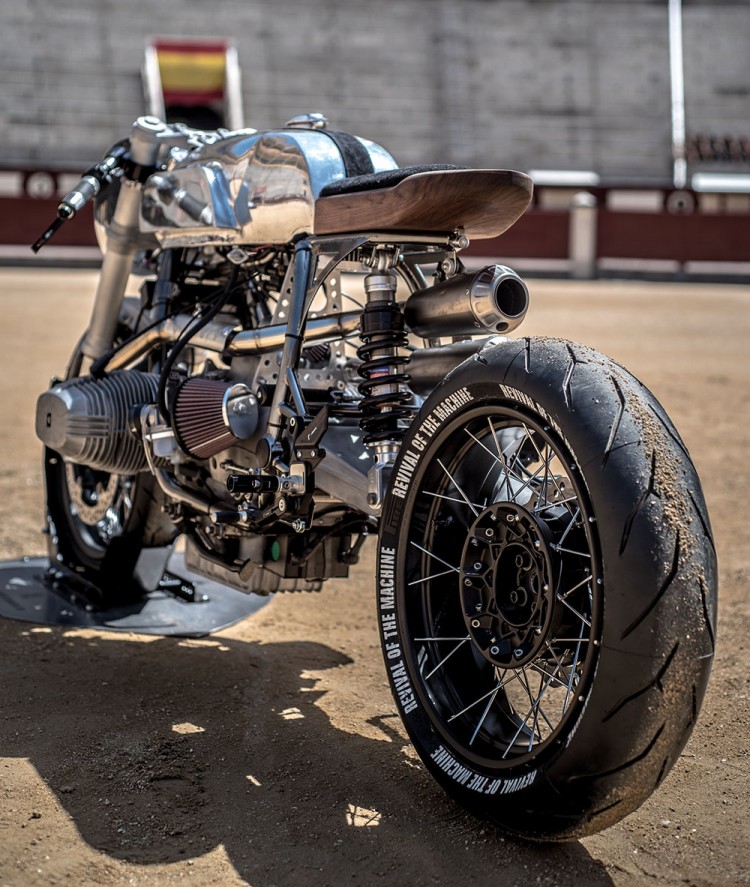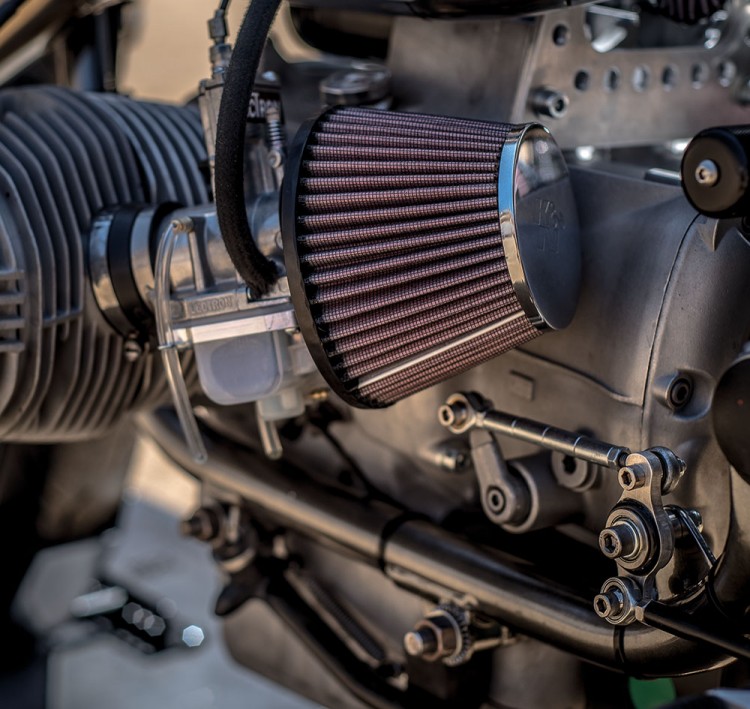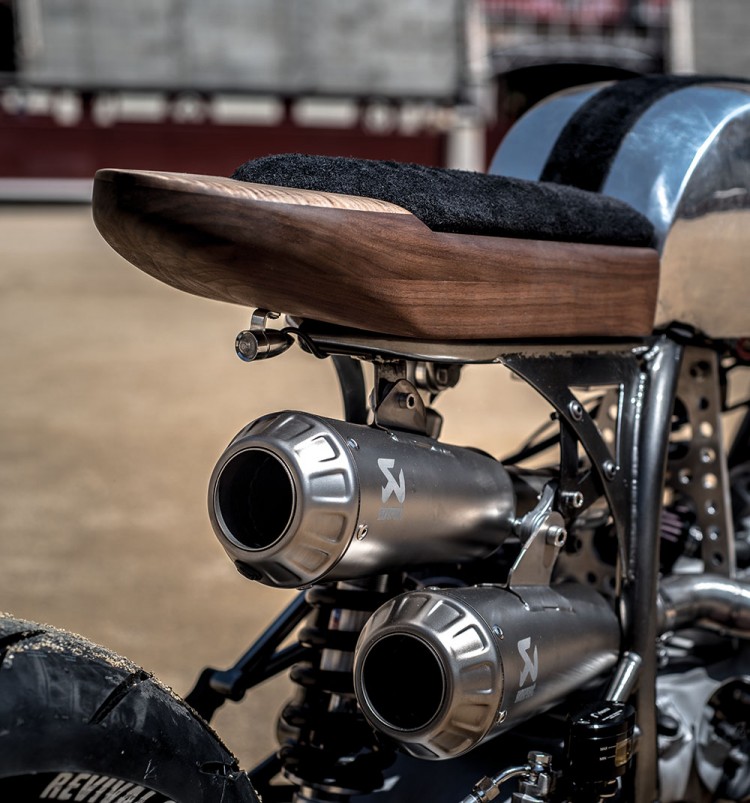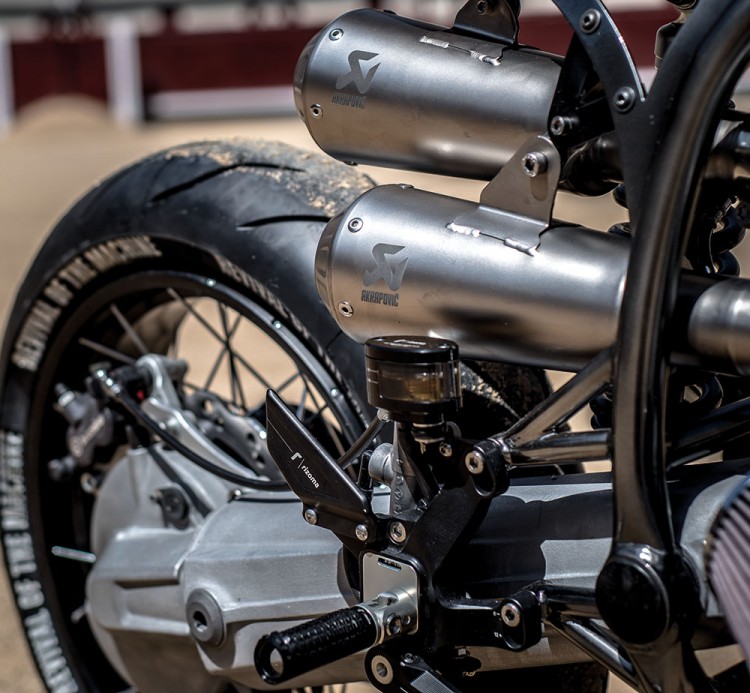 Silver Bullet Mods:
BMW NineT front end: Clamps, Fork, Wheel, Brembo calipers brakes and Rotors.
XTR front mudguard in aluminum
BMW Nine T steering damper.
Aluminum hand made front fairing with plexiglass windshield.
XTR front bracket.
Ellipsoidal front light.
Motogadget odometer.
Rizoma clip-ons.
Rizoma grips
Domino quick open gas throttle.
Frentubo brake lines.
Rizoma Next brake fluid reservoir.
BMW R100R Superbike front brake pump.
Suzuki GSXR 600 clutch lever support.
Rizoma regulable brake and clutch levers.
XTR modified frame and subframe with aluminum special support for reinforce frame.
Hagon rear shock.
Tuned engine: blueprinted, race camshaft, high compression pistons, cut and lightened crank, ported heads, RR temperature clock tap
Touratech oil radiator kit.
XTR exhaust system by Super Mario.
Akrapovic titanium R6 silencers.
Lectron carburetors.
K&N air filters
DNA oil pressure valve filter.
Silent Hetkit 400 W alternator and regulator with electronic ignition with 16 maps.
Motogadget Commandos
Motogadget M unit system.
XTR electrical wiring.
LIPO Battery.
Rizoma regulable footrest.
XTR side stand. XTR gear lever system.
BMW R850 R Guardia Civil swingarm and cardan.
Brembo rear brake caliper.
NG rear brake rotor.
Frentubo brake line.
Pirelli Super Corsa tyres.
Highsider rear light.
Aluminum handmade fuel tank with Monza gas cap and Zenith watch enclosed in a wood piece.
Wood handmade seat.
Pintumoto frame painting
Pictures: Diego Bermudez.
Share This Story, Choose Your Platform!
Tags