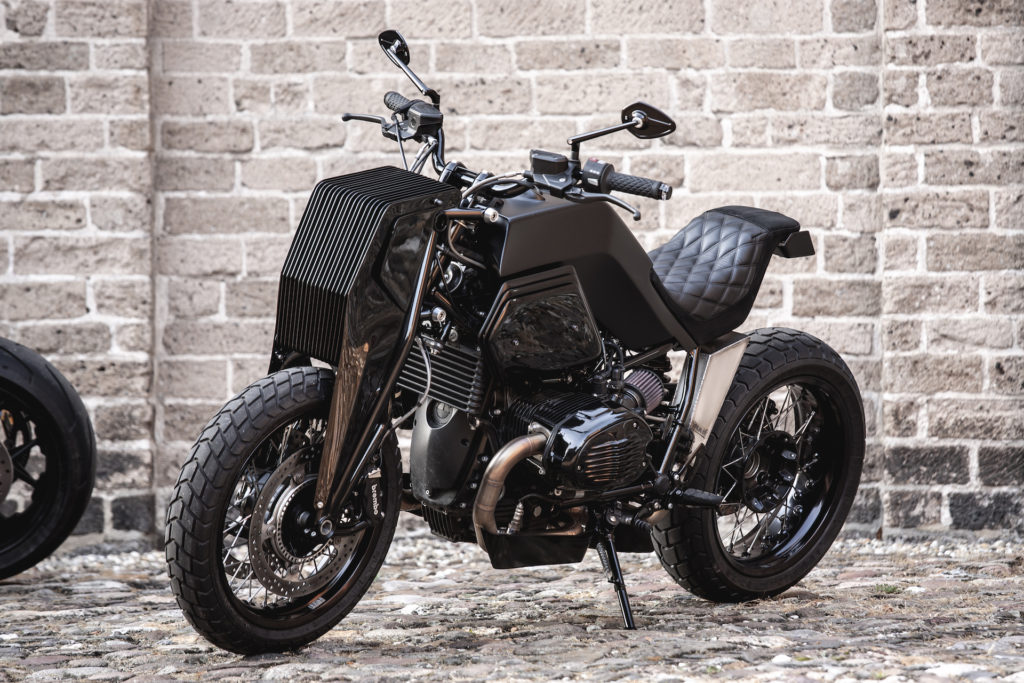 Moto Adonis
This is a story about a motorcycle we saw some time ago when we last visited the workshop of Moto Adonis in the Netherlands. Back then we were covering their immaculate Harley-Davidson LiveWire project. What Arthur Renkema (owner) told us back then, was that the same customer who had commissioned the HD LiveWire build, also ordered the build of a unique BMW R NineT. We feel that the R NineT needs no further introduction. The men of Moto Adonis, which also includes Job Leussink and Daan Borsje, were given a "carte blanche" to build something after their imagination. And oh boy did they deliver! We weren't allowed to film or take photographs of the bike back then, however, we are proud to share this build with you now that it has been received by its owner.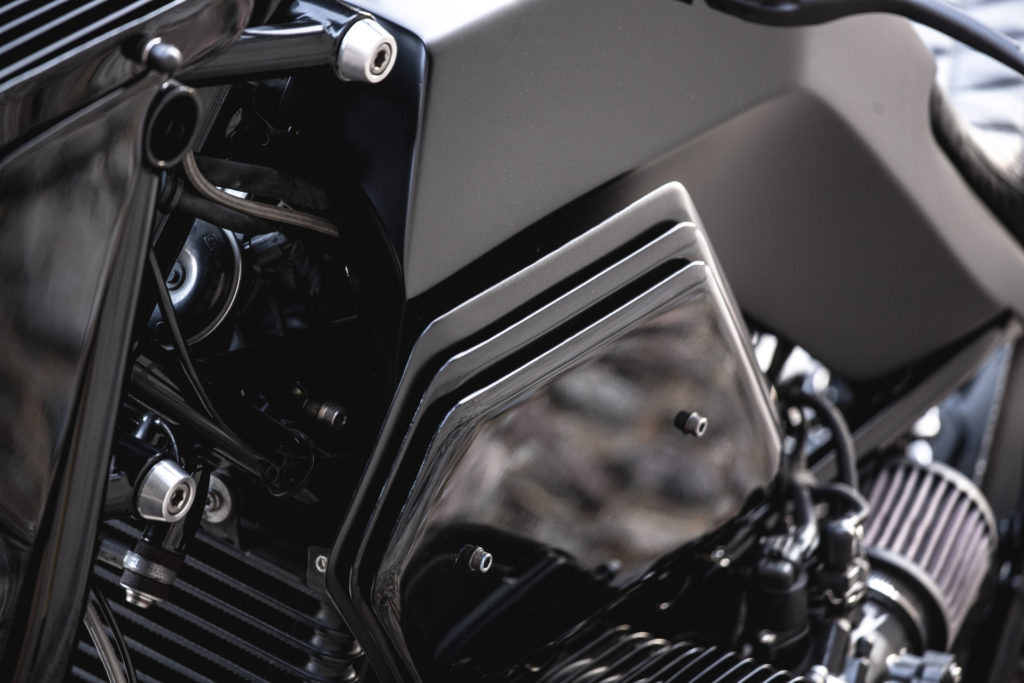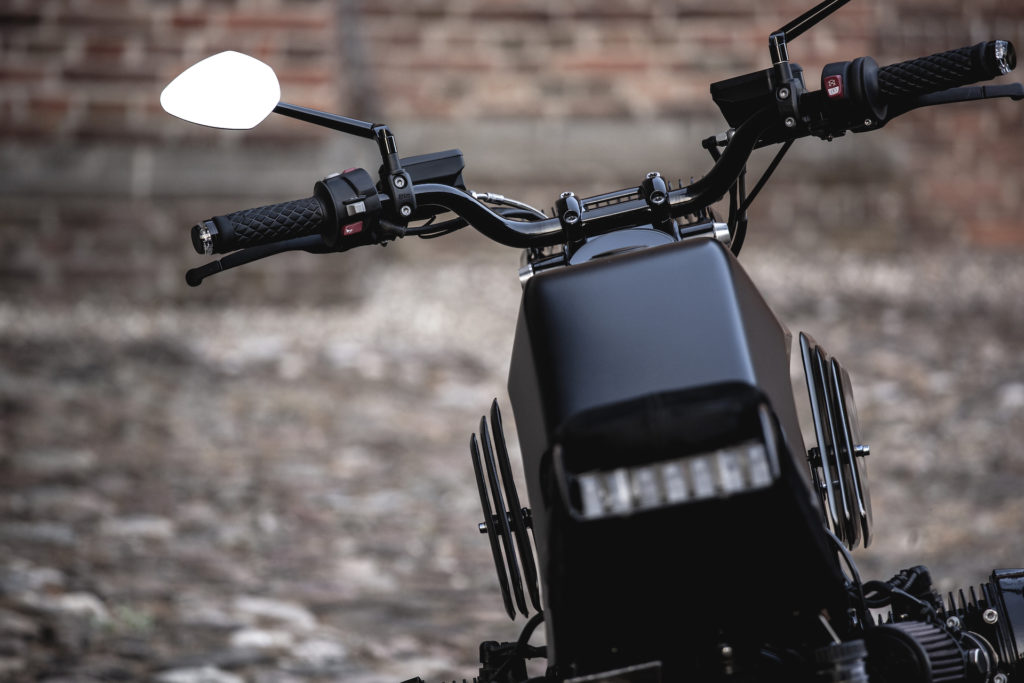 Artistic freedom
The wildest thing you can do to a custom bike builder is to do what they want. For the bike builder it can be great having all the artistic freedom in the world. At the same time, it could be that the results might be different than what the customer was expecting. Like a knife that cuts on both ends. Tricky, but not impossible. The only real wish from the owner was that it needed to be capable of being ridden hard. That's it.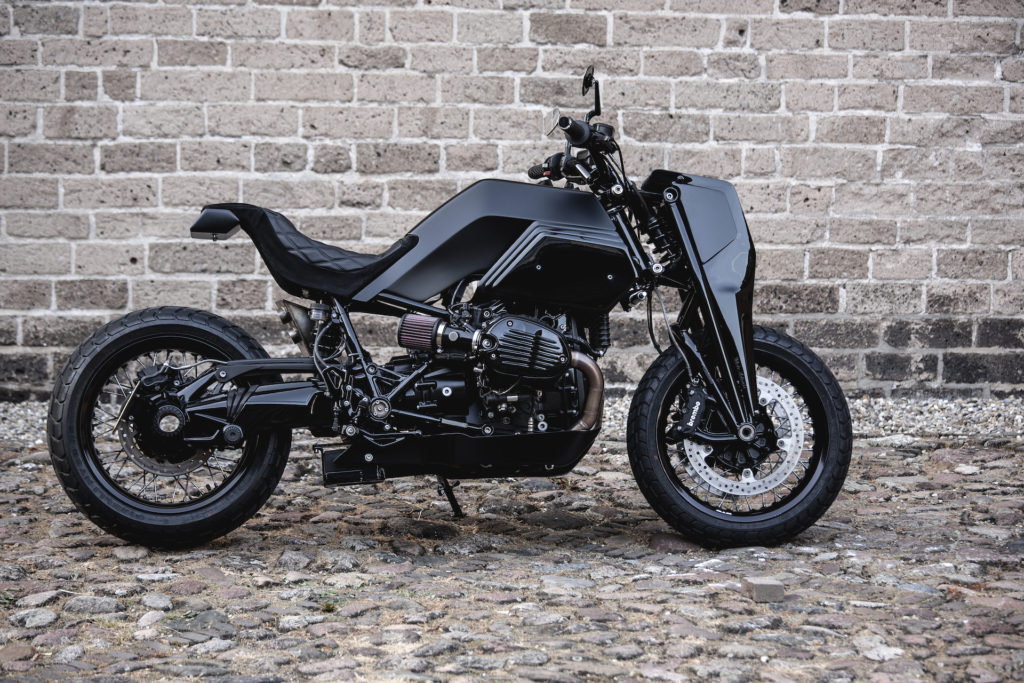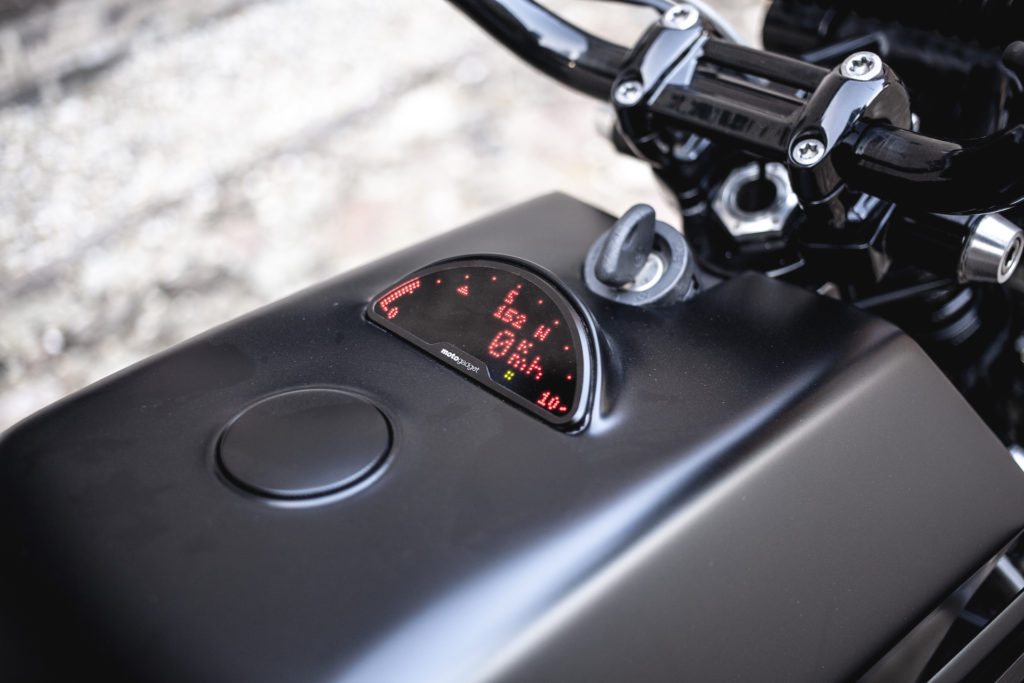 Lean and mean
The idea to build something that looked mean and futuristic came to mind, kind of like with the HD LiveWire they built for the same customer. So, the team designed a custom girder fork, in-house. With some help from fellow builders and friends at Wimoto, the geometry got sorted. The fork got a Wilbers treatment, as did the rear shock, to make the R NineT handle like a dream. An interesting fact is that the new girder fork weighs a whopping 10 kilograms less than the stock forks! Not only that, there's also the added bonus of seeing the insane set-up "work" while riding, very satisfying indeed.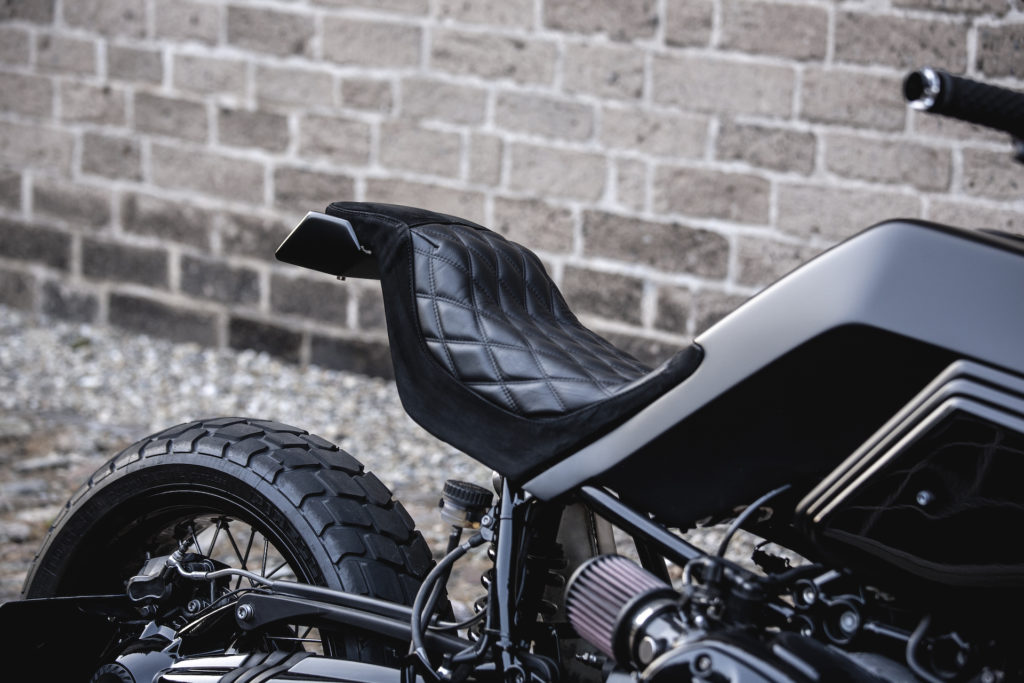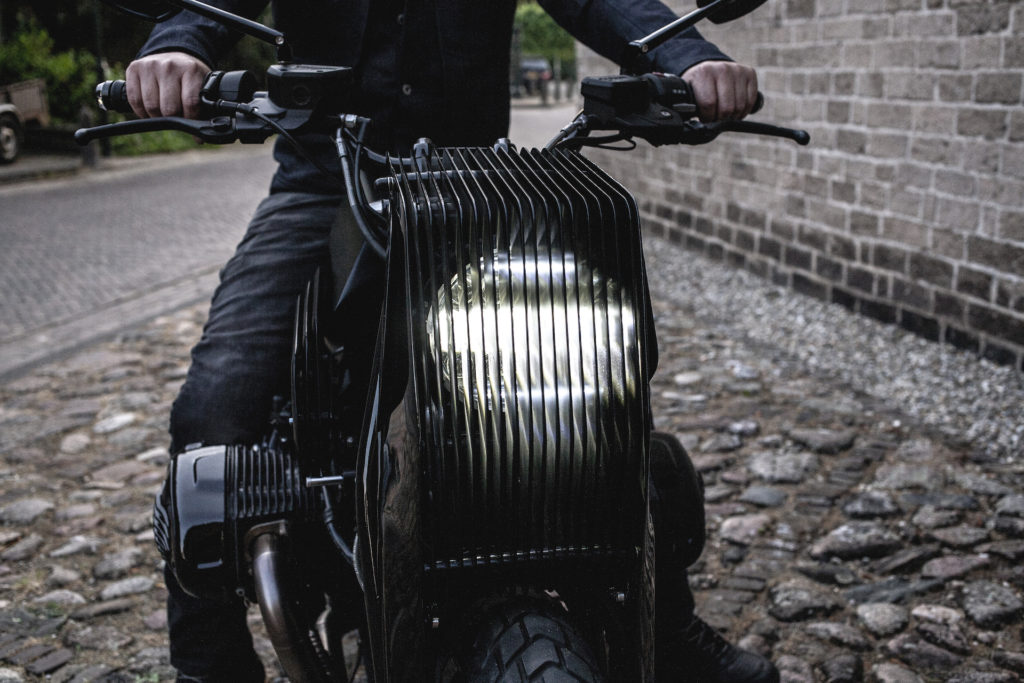 Cardboard and tape
The fuel tank and body panels are all handmade from aluminium. But before that was made, a lot of cardboard, tape, and buckets full of coffee were consumed before the final design was made. A neat and not so uncommon method to model parts before the bending of metal takes place. As a matter of fact, a number of tank designs were made before a permanent decision was made. This ties into the company's motto: If it could be better, you should make it better!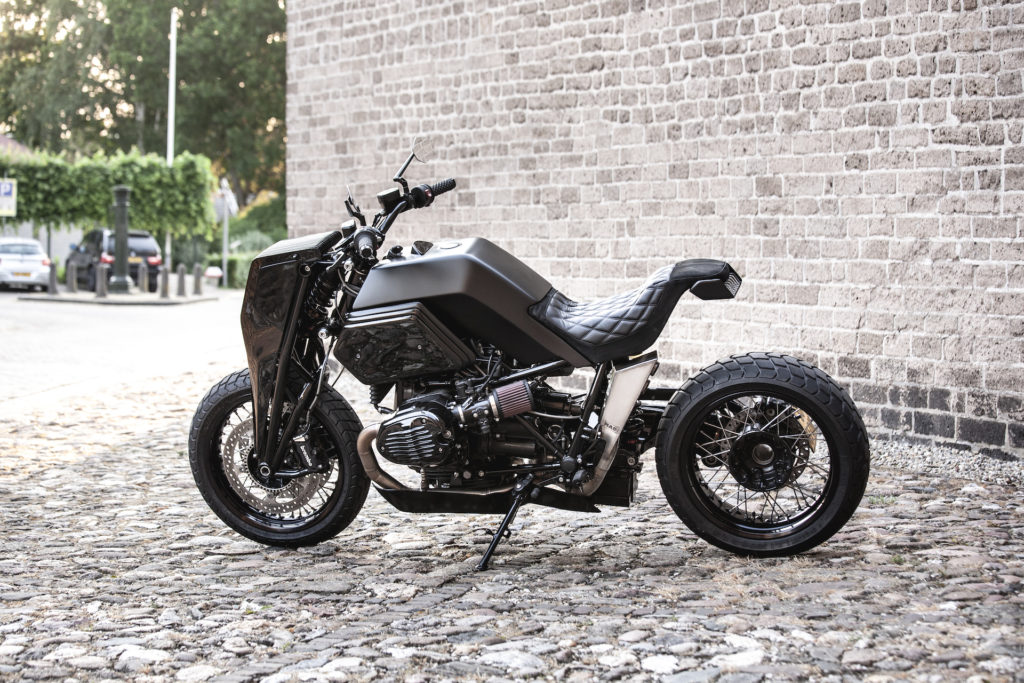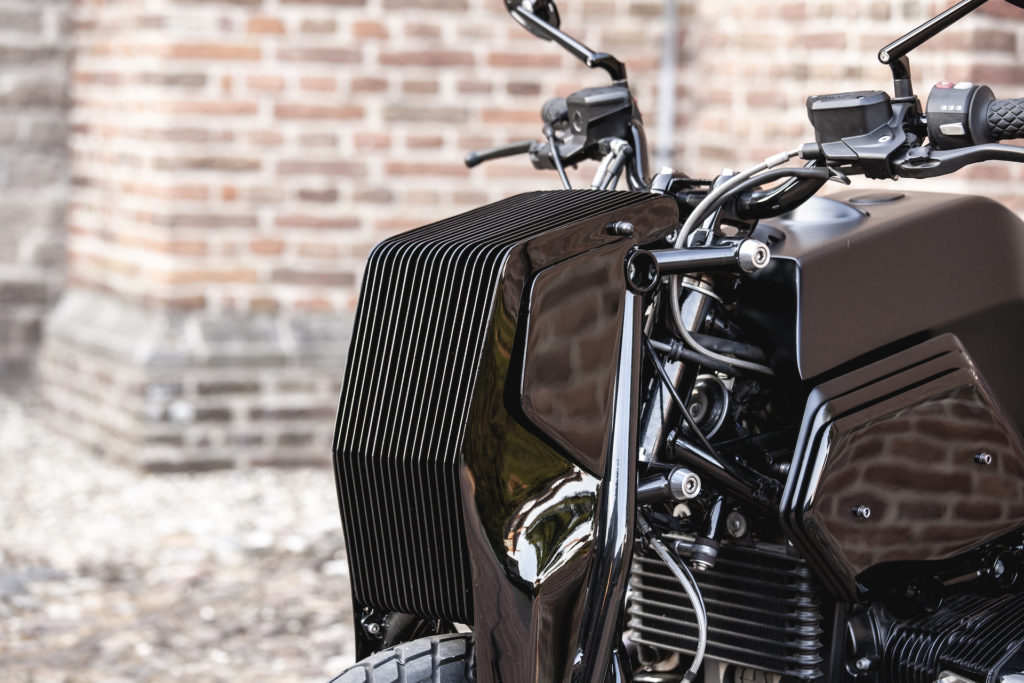 Head to tail
Once the overall lines were set, the next step was taken, which involved a lot of metal working: bending, welding, and grinding. A Motogadget speedo take residence in the fuel tank, to keep the triple clamp clean and free of distractions. Another neat feature that immediately caught our eyes is that beautifully sculpted tail section. Completely handmade, obviously, but when you look closer, the details are actually quite impressive. From the custom leather seat, made by Miller Kustom Upholstery, to the one-off, clear LED tail lights. This would be the right time to mention that 'The Girder' as the bike is called, had LED lights all around.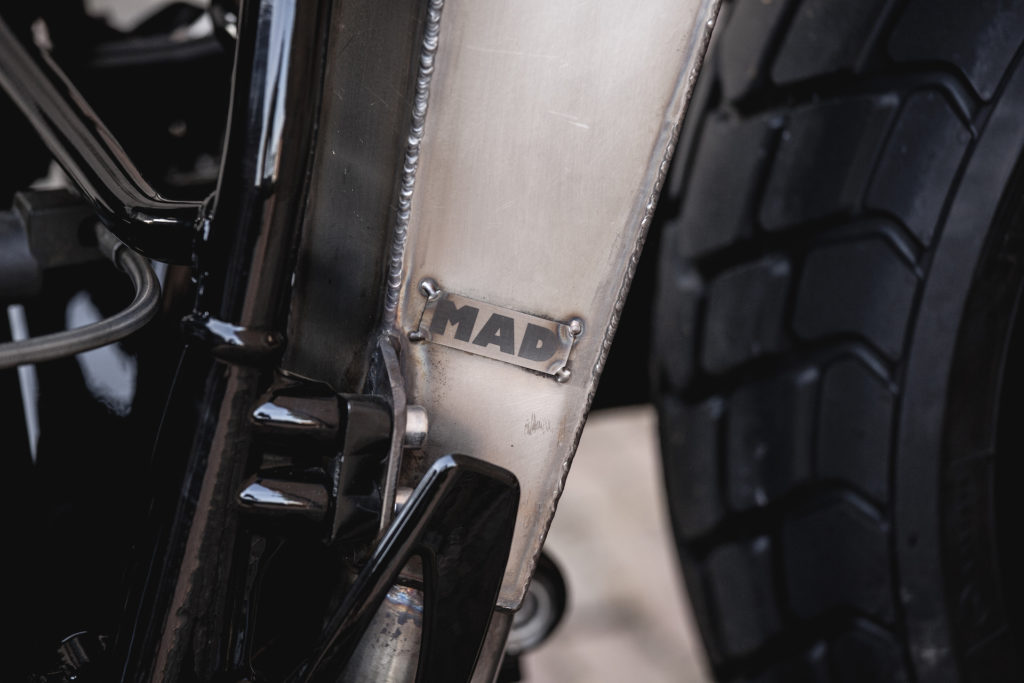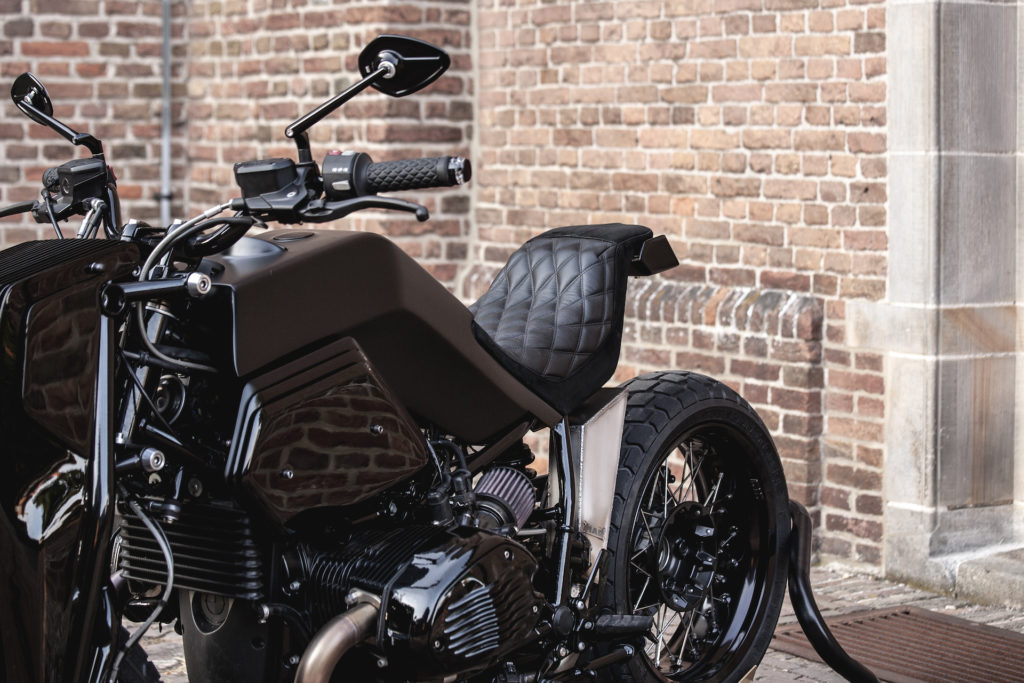 Box exhaust for the boxer
Right underneath the modified subframe, a custom, stainless steel exhaust system is neatly seated, with a pair of very rectangular mufflers, curtesy of MAD exhausts. We're heard this BMW run in real-life and were surprised the learn that the R NineT actually sounds really modest. The exhaust was made with ride-ability in mind, which explains the docile sound. You don't want the 'popo' stopping you every minute. However, exhaust does come with a pair of removable db-killers, for when you really want a big smile on your face.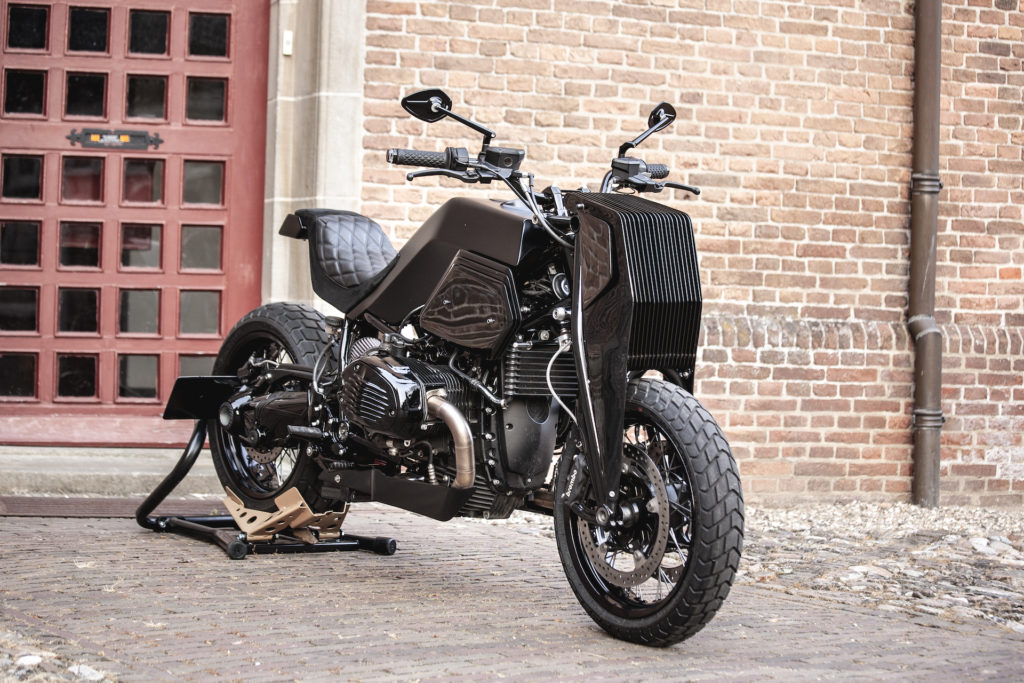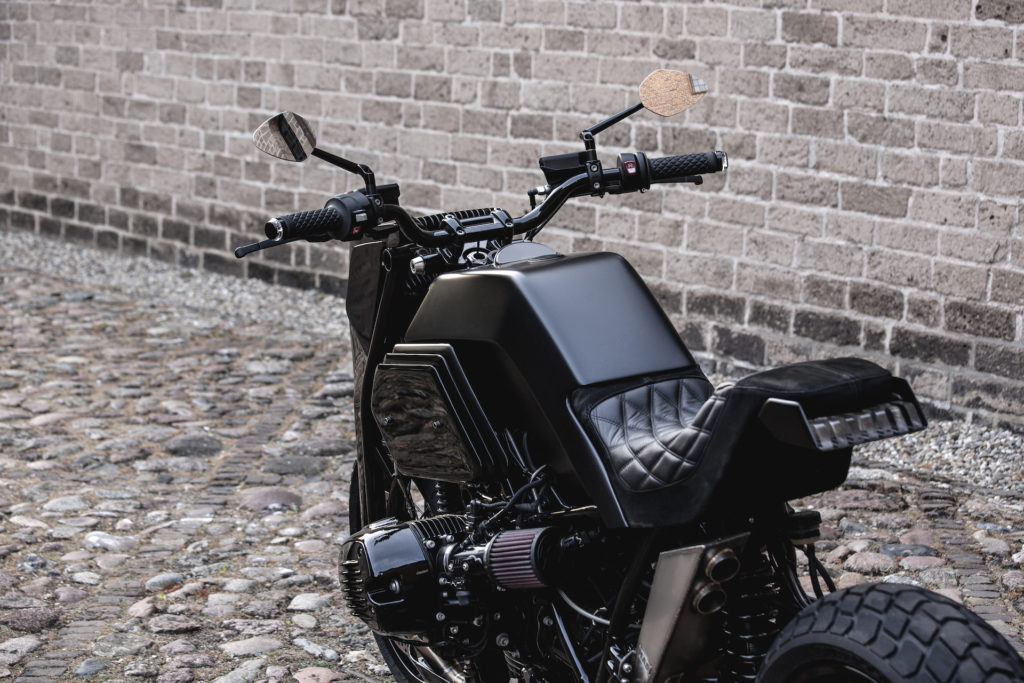 Any color, as long as it is black!
Henry Ford, the founder of Ford automobiles once said that you could buy a Ford in any colour, as long as it was black. There's a reason for that, one of them was that it makes anything look impressive. What Henry probably didn't think of, was how challenging it is to pick the right kind of black! Gloss, semi-gloss, matt, metallic; the choices are overwhelming sometimes. It doesn't help that the body has some very sharp edges. We think they chose the perfect color for this mean looking bike. The results of this project speak for themselves: this is one futuristic looking scrambler, unlike anything we have ever seen before, and that says a lot! Moto Adonis are really proud of how this BMW R NineT turned out, and rightfully so. They have been building custom motorcycles since 2012, but with this one, they just upped their game.
Photos: Mark Meisner
Video: Deep bold studio
Builder details:
Moto Adonis
Website
Instagram
Facebook
YouTube
Share This Story, Choose Your Platform!
Tags