Follow us on
Facebook
,
Twitter
,
Instagram
,
Pinterest
,
Google+
,
Youtube
or subscribe to our
newsletter
.
Time for a short throwback on April with an overview of some outstanding custom bikes around the web. 2 BMW's, a Harley and a Triumph. Let's start with one of the best bikes we found; a BMW R nineT by Diamond Atelier:
BMW R nineT by Diamond Atelier
Diamond Atelier is one of the rising stars in the custom motorcycle scene. They've blasted me out of my chair last year with their amazing BMR R100R, which was only their 4th build. This bike made it number 4 on our Top 10 Custom Motorcycles of 2015. So expectations where high on their next creation. For "DA#4" they've used a BMW R nineT and delivered another distinctive machine. I don't want to run ahead, but this is bike could be listed in the top 10 of this year. [read more]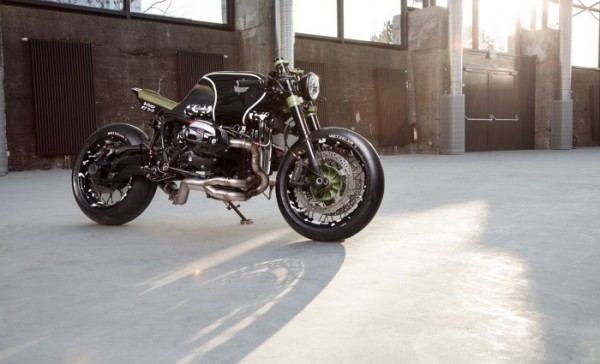 BMW R1200R Café Racer / Fighter by VTR Customs
VTR Customs from Switzerland is known for their great work on BMW's and it seems that they have a slight preference for the already legendary R NineT (check out this cool R NineT Café Racer build by them). So to add a little variety in their builds they took another base bike. Since VTR Customs is a part of an official BMW dealership, they took another bike from this stable; the BMW R1200R. [read more]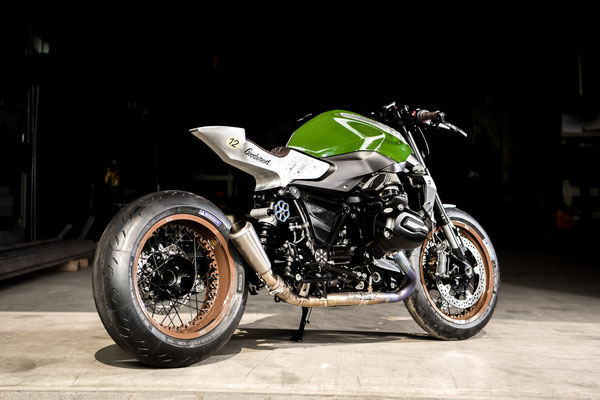 Harley Sportster Café Racer by Ardent Motorcycles
This beauty is built by Ardent Motorcycles. Founder Curtis Miller has worked as "an artist" the last 30 years, mainly fabricating custom furniture. His background as artist and motorcycle enthusiast made him decide to build custom motorcycles. [read more]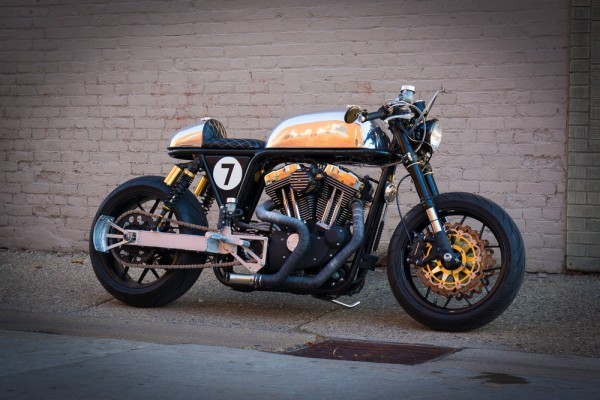 Triumph Bonneville by Macco Motors
Macco Motors from Spain is known for their lover for Triumphs. They've built several cool interpretations of the Bonneville range and every bike is something special. This one is called "The Wasp"
"I guess it's obvious why we named it The Wasp," says Macco's Jose and Tito. "Yes, it's yellow and black. But there's a little more to it. In Spanish, her name is actually 'The Muddy Wasp," as the bike kind of emerged from the dirt to become something really striking and powerful.
[
read more
]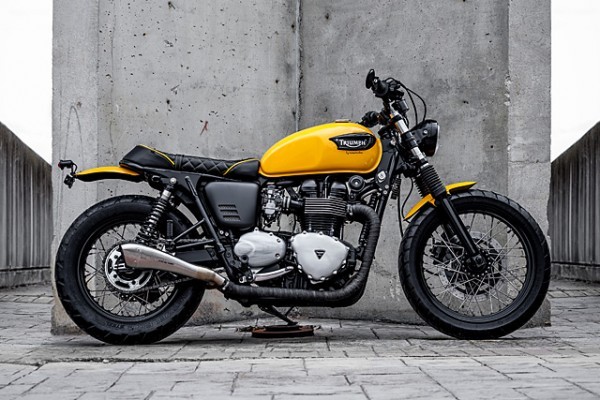 Share This Story, Choose Your Platform!
Tags