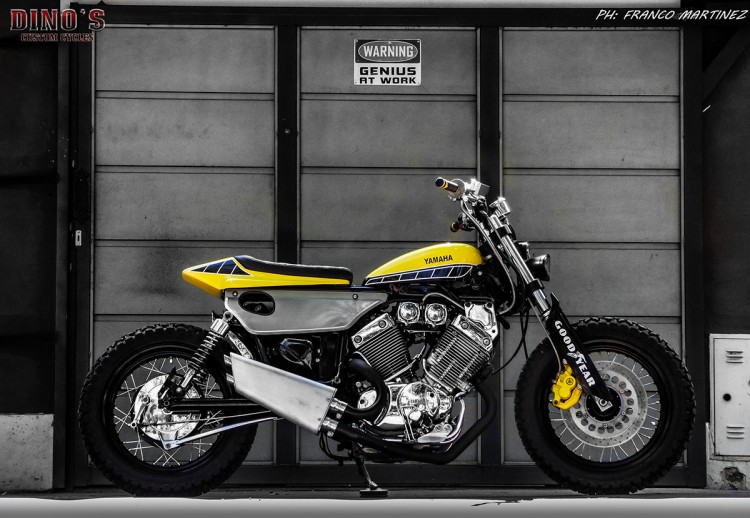 Cool Yamaha XV535 Virago Flat Tracker built by Dino Maltoni from Mendoza, Argentina. Nicolás Fernández about the project:
This bike was an awesome challenge for us since it was in an extremely poor condition. As with most of our projects, we started by disassembling the entire bike. Our plan was to create a flat tracker, with the typical yellow/black color scheme of the legendary XS650 raced by Kenny Roberts. The frame was modified in order to get a better, flatter stance. The custom fiberglass gas tank only is built for an aesthetic function, while it's fake: the real gas tank is located under the custom fiberglass seat, covered by polished aluminum fenders. This gives the bike a better weight distribution, which definitely helps on the dirt track. But it's not only built for the track, it's completely road legal. The custom 2 in 1 exhaust with custom muffler may look aggressive, it gives the bike a distinctive sound.
A lot of time was put in little details and parts, take a look at it yourself: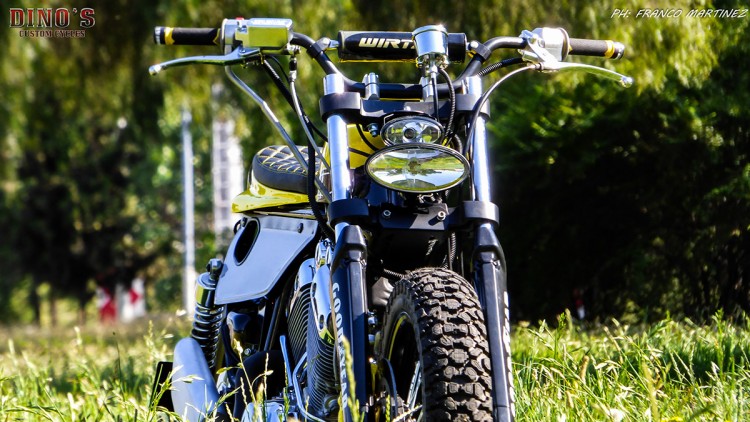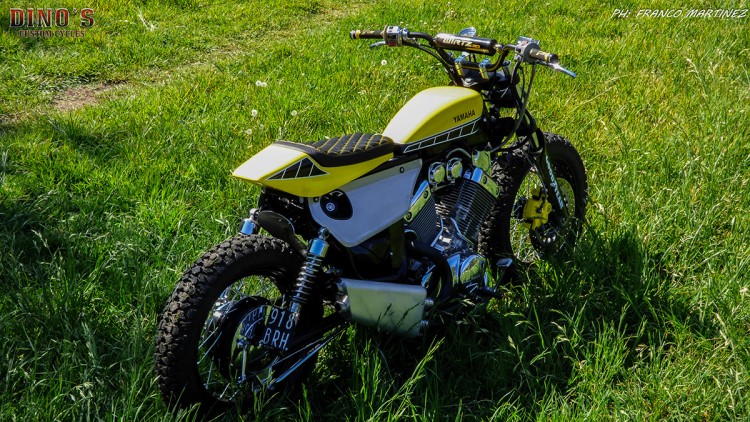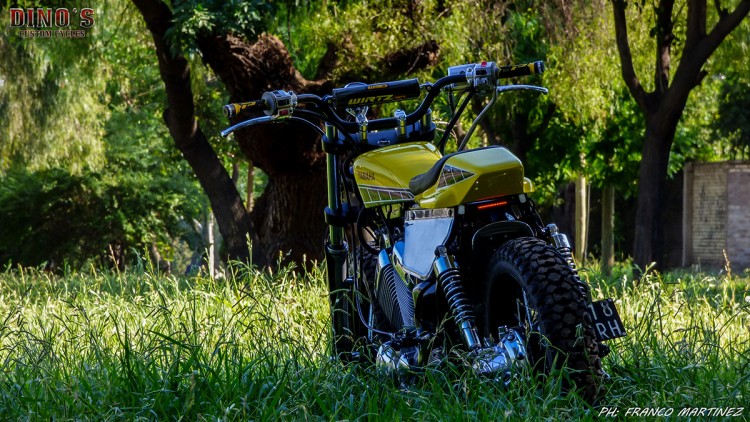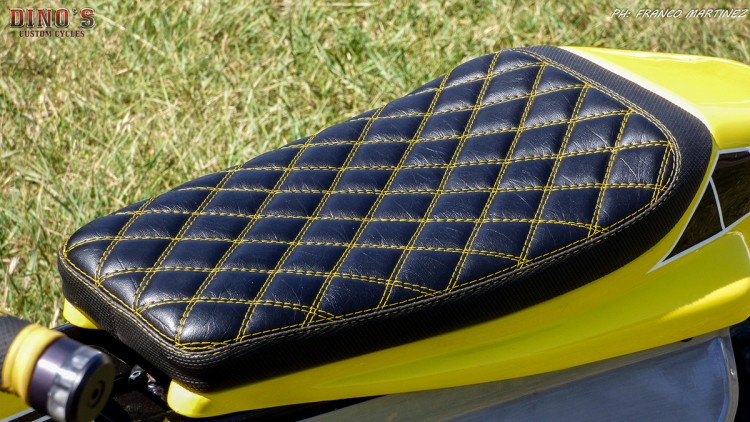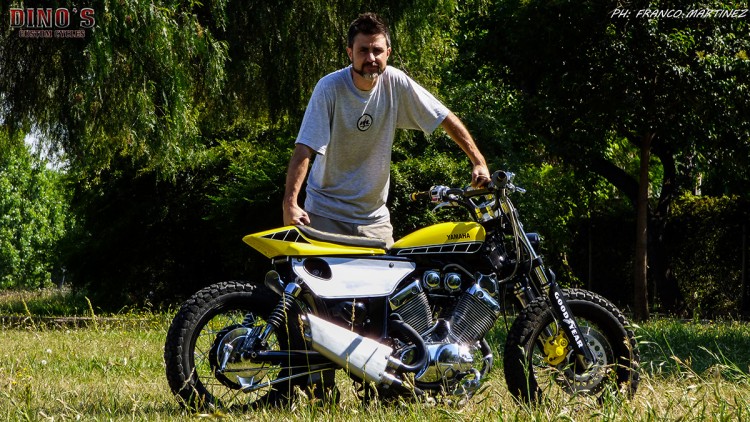 Share This Story, Choose Your Platform!
Tags