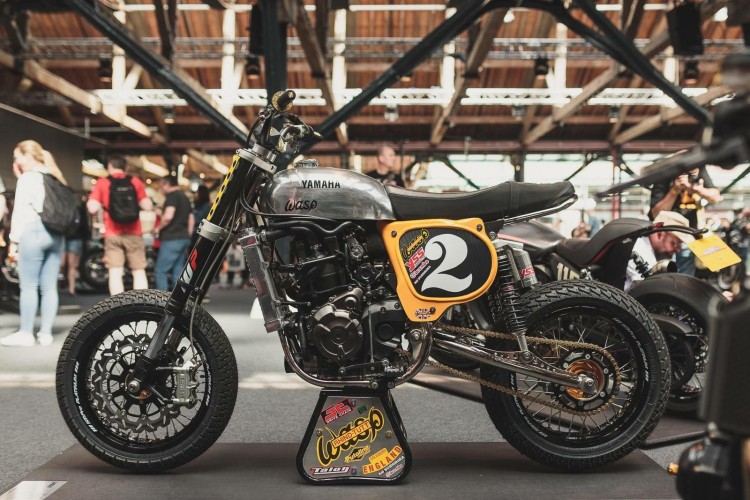 Another custom XSR700?!? Yes…
Since the introduction of the Yamaha XSR700 back in 2016, I predicted that we could a lot of customized versions. With the XSR-series, Yamaha openly aimed at an audience that wants to distinguish themselves with their motorcycles. For this, they offer a complete range of custom, bolt-on parts to personalize the ride. Next to that, Yamaha launched their "Faster Son" campaign and the Yamaha Yard Built program, challenging builders all over the world to customize their Yamaha's. So it was to be expected that Yamaha is heavily involved in the custom motorcycle scene. And this is already the fourth custom XSR700 on BikeBrewers.com this month…! Maybe this is "XSR700 month?". Well, I just didn't want to keep this one for myself.
This XSR700 Tracker right here is submitted by John Hand of Wasp Motorcycles. John in a big fan of the brand new parallel twin. And if you've ever ridden one, you know why. The liquid cooled engine puts out 75hp, but more important: 68Nm of torque and delivers the power all over the RPM-range. Combine this with a pretty light weight and there's one word that pops up: FUN! And John just wanted to extrapolate that big fun-factor and decided to create a XSR700 Tracker with some really cool upgrades.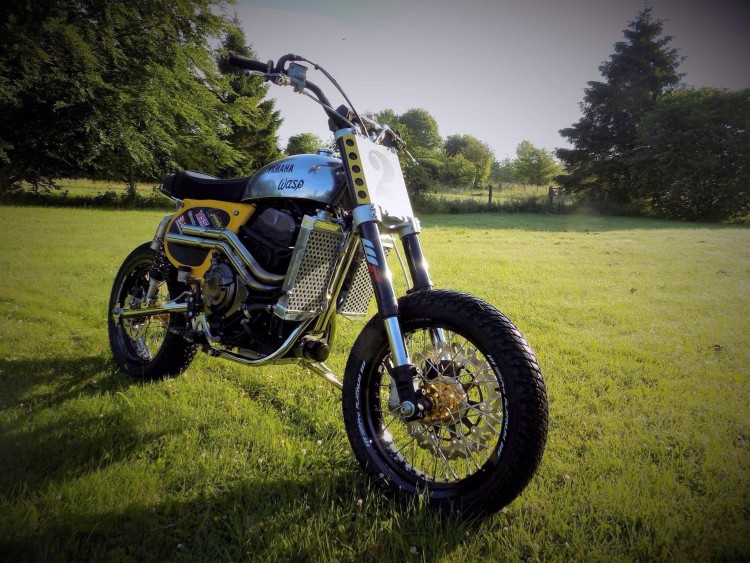 He took a big fat WP USD fork from a KTM and a radial, single Brembo braking setup to make clear that he was pretty serious with this bike. Using this fork opened up the possibility to use a Talon hub together with SM pro rims, for a set of laced wheels. The last three custom XSR's also ditched the cast wheels and I just love it (Yamaha: maybe you should put this option in your catalog…). He placed a pretty high and wide handlebar to give the rider full control when racing the dirt track. The aluminum gas tank and custom radiator housing are custom-made by Lamb Engineering. For a more classic look, John made a pretty odd modification on the rear: he converted the bike from a monoshock setup into a dual shock setup. For this, he fabricated a complete new frame and swingarm out of lightweight tubular steel to get two YSS shocks in place, making the new frame meant saving weight, in comparison to the frame and swing arm on the standard XSR, John managed to shave over 10kg just on his new lightweight frame. The frame was welded using oxygen / accetaline torch and bronze welding rods, reason for this is unlike MIG or TIG welding, bronze welding adds some more flexibility, it's not so stiff, so is has less chance of cracking or breaking in an accident. John has been working at Wasp Motorcycles for nearly 7 years his job is building frames and bronze welding, he says "bronze welding is the best, can't beat it, it's a shame because it's a dying art. I'm only 22 years old , so I want to keep this old school way of making frames going".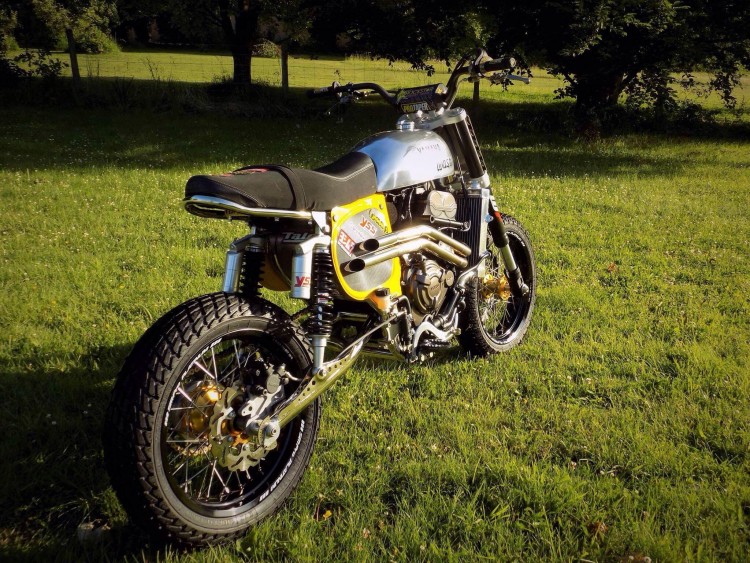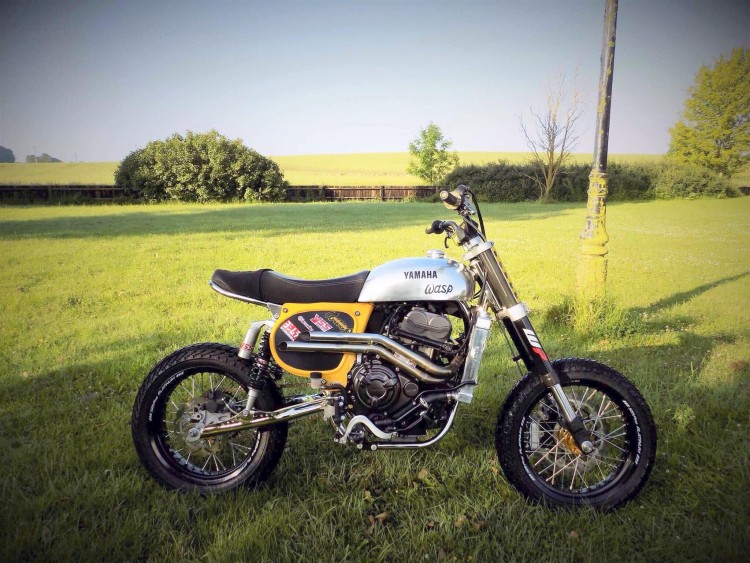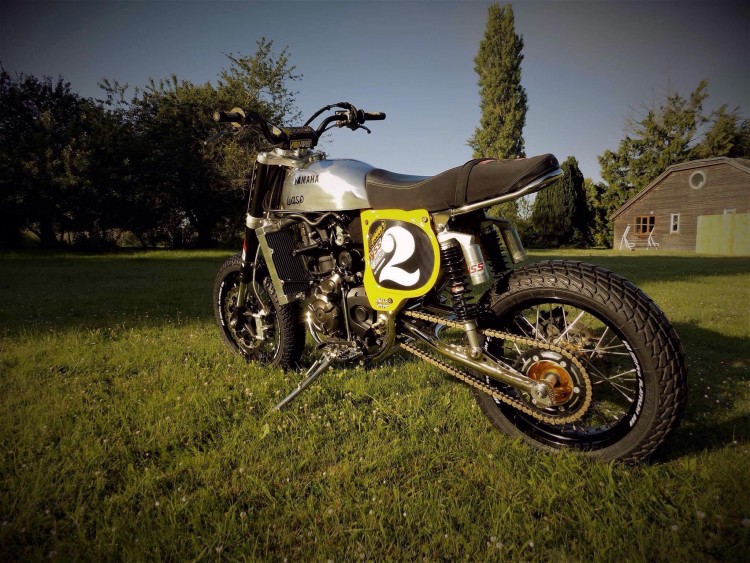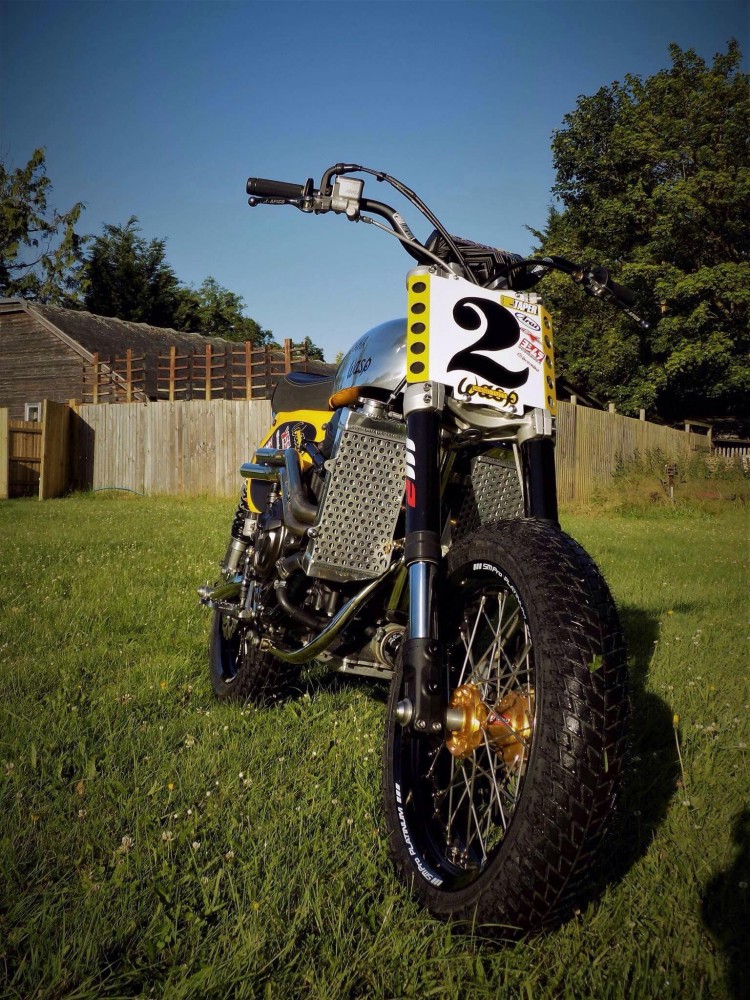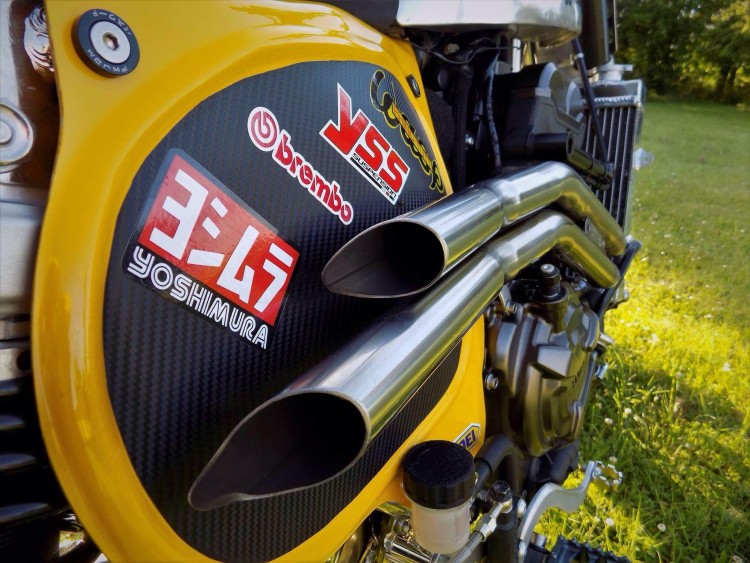 Share This Story, Choose Your Platform!
Tags