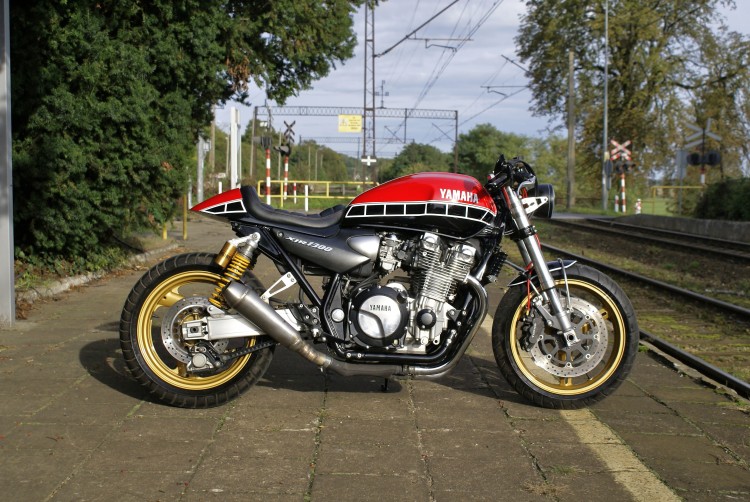 When I posted a short walkaround video of this Yamaha XJR1300 Cafe Racer on our Facebook page earlier, it got massive views, likes, and shares so I'm glad to finally feature this bike on BikeBrewers. It's built by Dawid Kazmierkowski who lives in the periphery of Poland. Dawid (1991) has been around two-wheeled machines most part of his life. Since a couple of years, he has a small workshop where he repairs motorcycles. A while back he got bitten by the cafe racer bug and the idea of building his own was born.
The XJR1300 is a platform that's been used by all kinds of builders, will a wide variety of creations. I've featured a couple of XJR1300's earlier, check 'm out here. 
But the start of this story has a dark edge. When Dawid was working on the engine, he had a gasoline leak and within a split second a huge fire broke out. Dawid got hurt pretty bad and even before he could start working on the bike, he had to work on his recovery first. After a year or so, he was able to continue his project, with a very positive result.
XJR1300 Cafe Racer SOUND!
Oh yeah, and you should here this beauty running…:
[su_youtube url="https://youtu.be/llCY9uwE8mE" width="740″]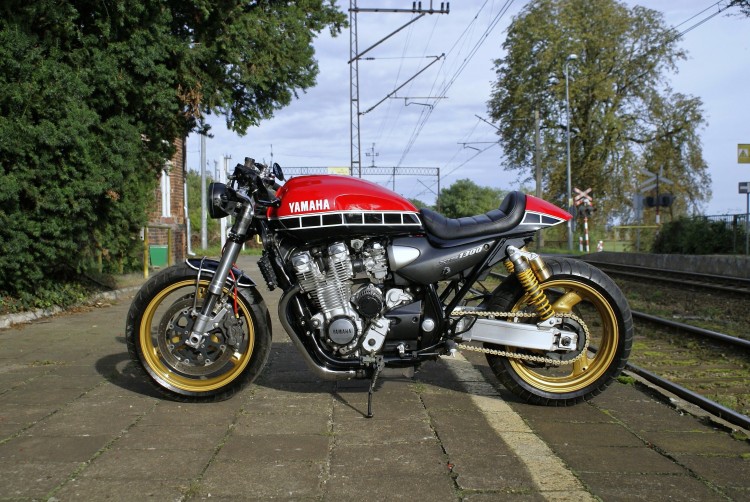 Dawid wanted to turn the XJR into a classy-meets-performance bike as a tribute to Yamaha's 60th anniversary back in 2015. The color palette and classic block striping underline the wink back to the past. To upgrade the handling of the rather bulky 1300cc mastodont, he mounted a set of Öhlins rear shocks. To get the front end in line with the rear, he used a GSX-R750 K4 front end with steel brake lines and a GSX-R1000 K7 brake pump. The headlight comes from a local store and Dawid replaced the usual bulb with a LED version. The speedo was ordered from Louis.de, just as the bar end mirrors. The rear light with integrated blinkers come from Highsider. The beautiful cafe racer seat which perfectly maches the stance of the machine is created from scratch, just as the front fender and the exhaust system.
In the end, Dawids creation really stands out. I can't point out the exact sweet spot, but the bike has something special I guess. Let alone the bizarre accident in the beginning of the project. Dawid is doing fine by the way and he's already working on a new project: another XJR!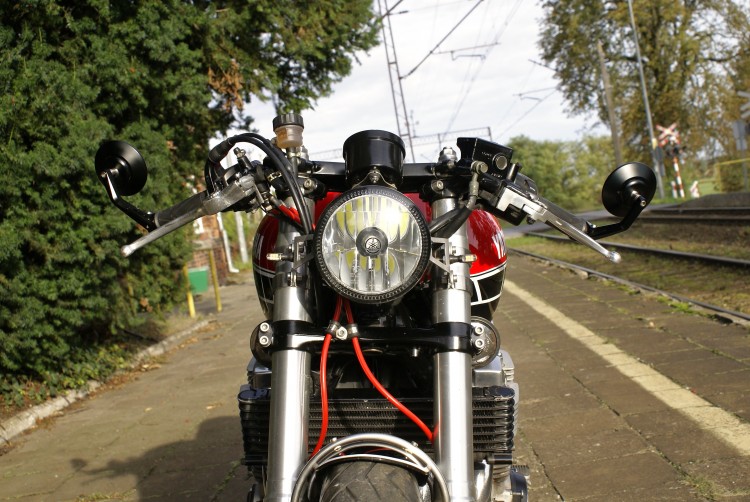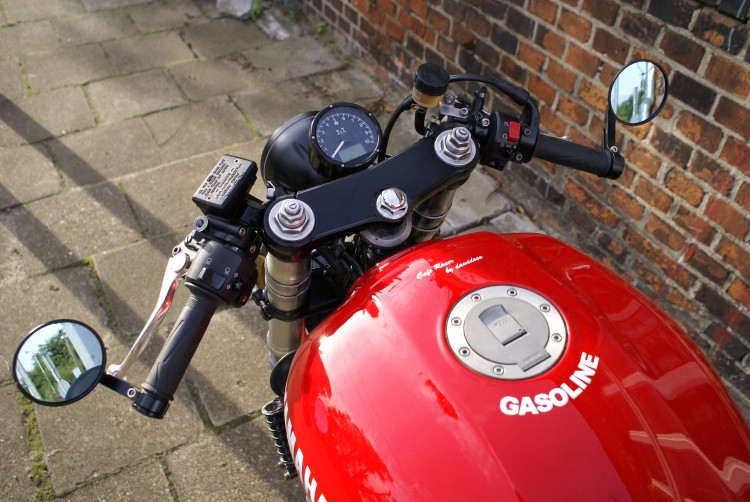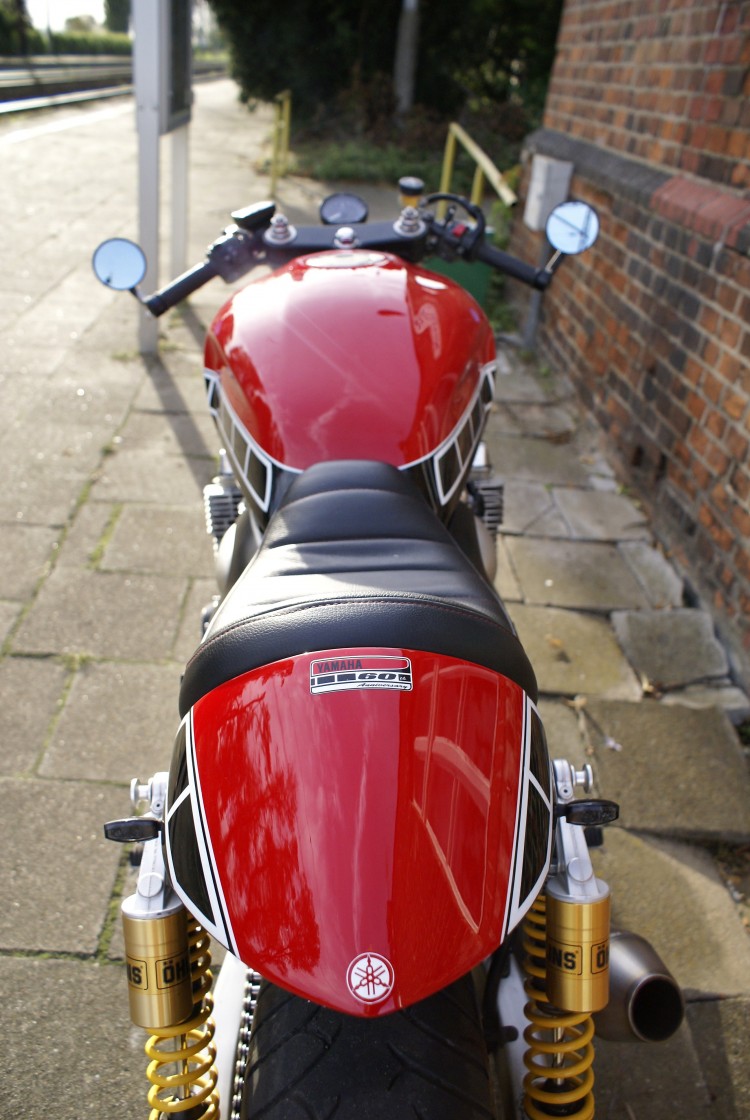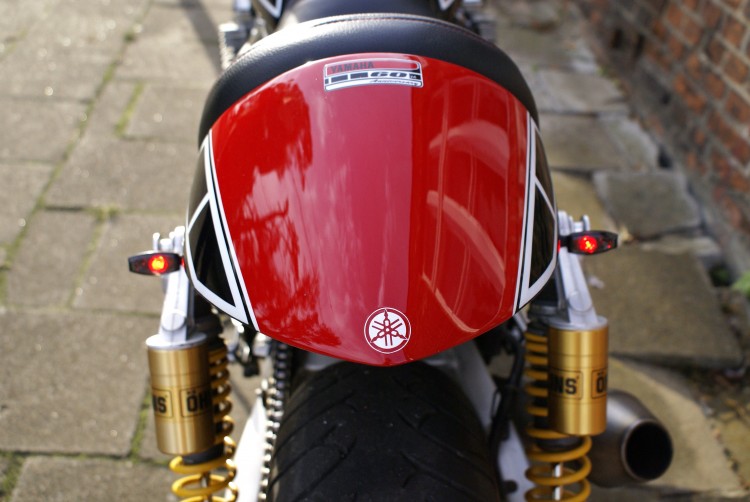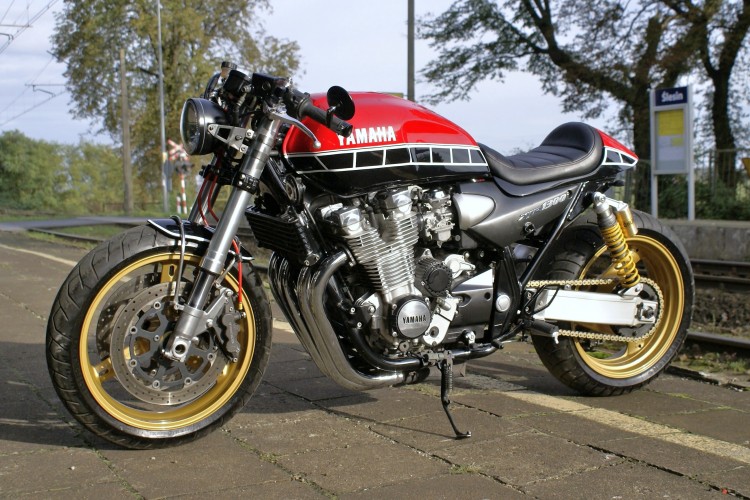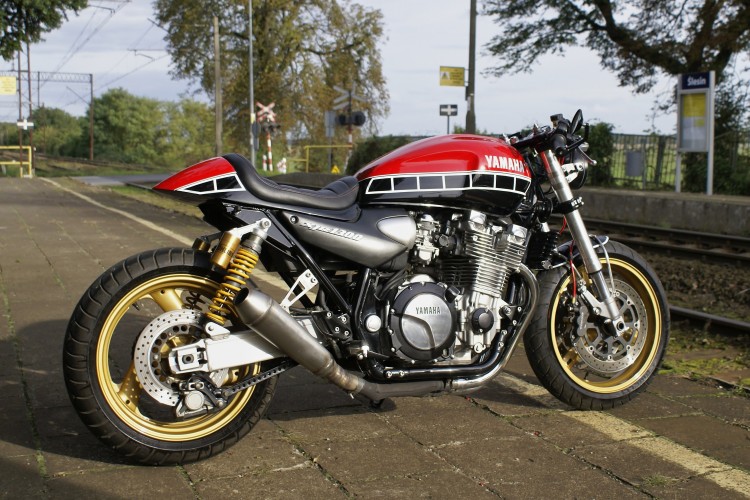 Share This Story, Choose Your Platform!
Tags