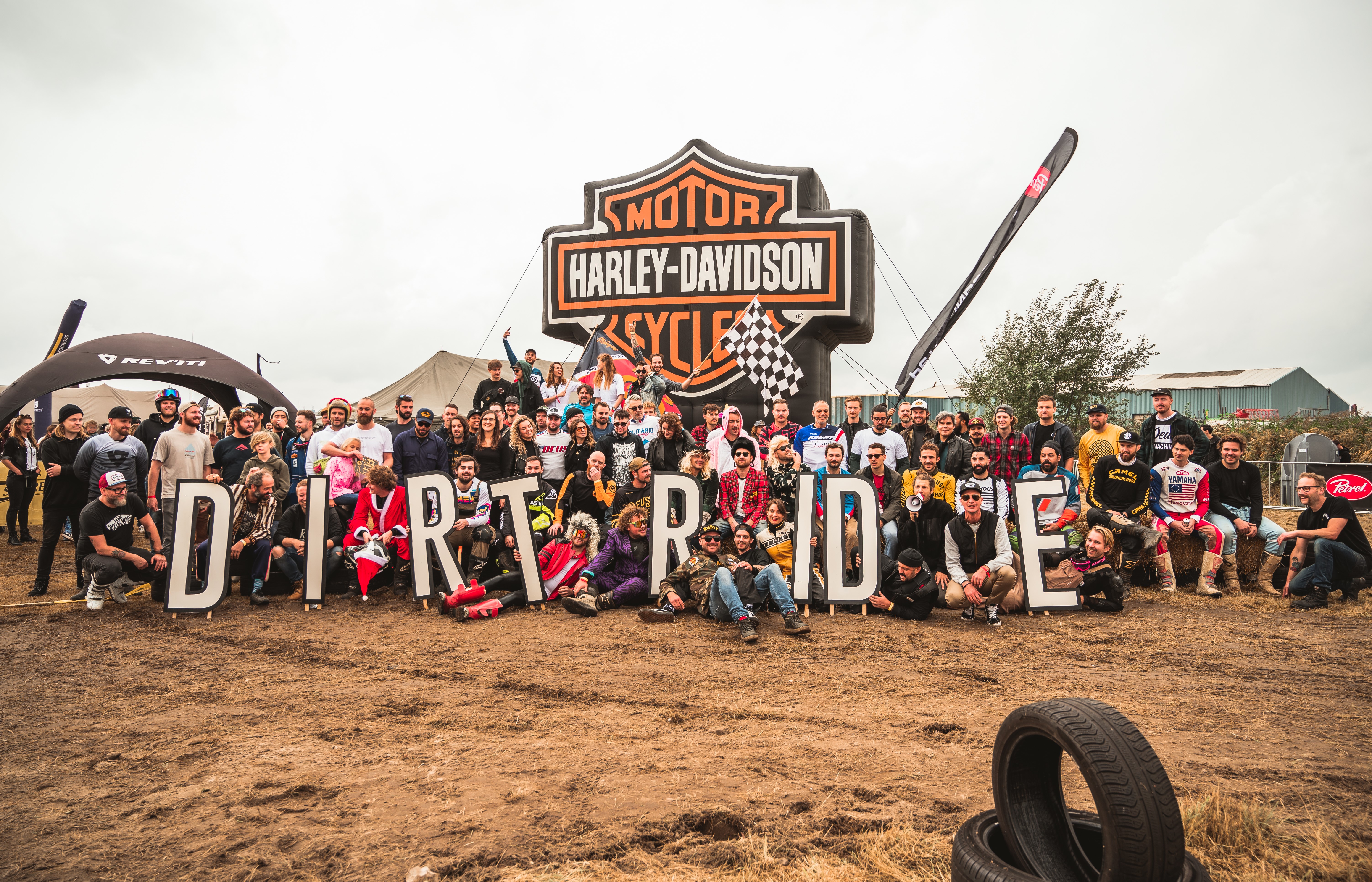 Once upon a time…
…there were two guys from Rotterdam who were avid dirt racers.
Unfortunately if you want to experience some good off-road riding, there are not many places in the Netherlands where you can just hop on a bike and freely hit gravel or proper sand dunes. Most of this country below sea level is securely fenced off and when you decide to not mind the barbed wire and plough your way through small country roads, chances are, you will find an angry local official on your way.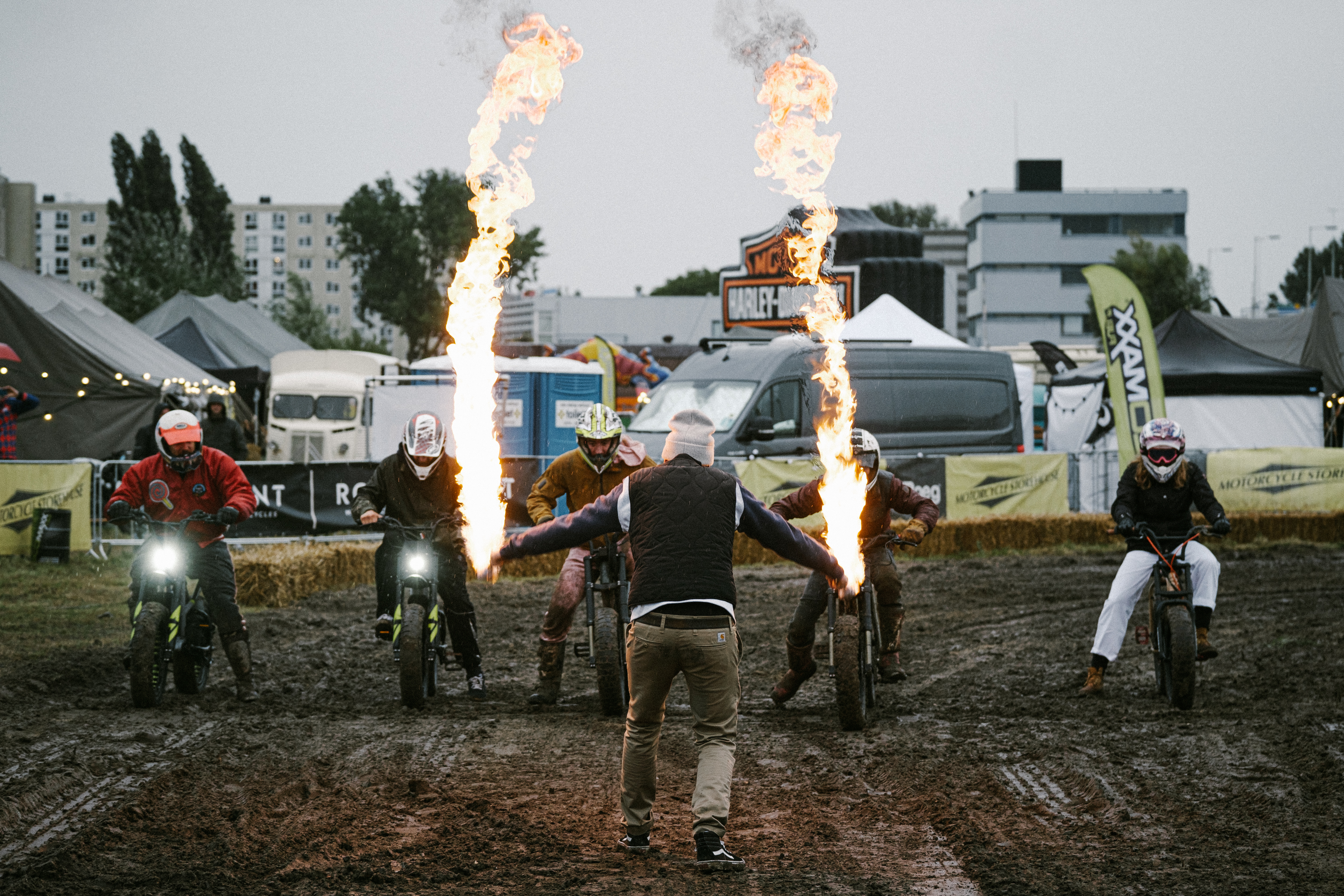 Time for some fun
So, to have a bit of unadulterated fun, the boys turned South and found themselves riding the Fuel fuelled Scram Africa back in 2017. Having crossed this event off their bucket list, they decided it was time to create a mini version of this, closer to home and share it with others who may never have the chance to cross the Mediterranean to ride the desert.
Imagine creating an off road event with lots of participants on loud smelly bikes, dressed in the silliest outfits you can imagine on motorbikes that are more often than not absolutely unsuitable for the terrain they are digging their way through. All of this in the country we described at the start of this story and with loots of excited visitors arriving on vintage or retro styled custom motorcycles to cheer the muddy madmen (and women!) on.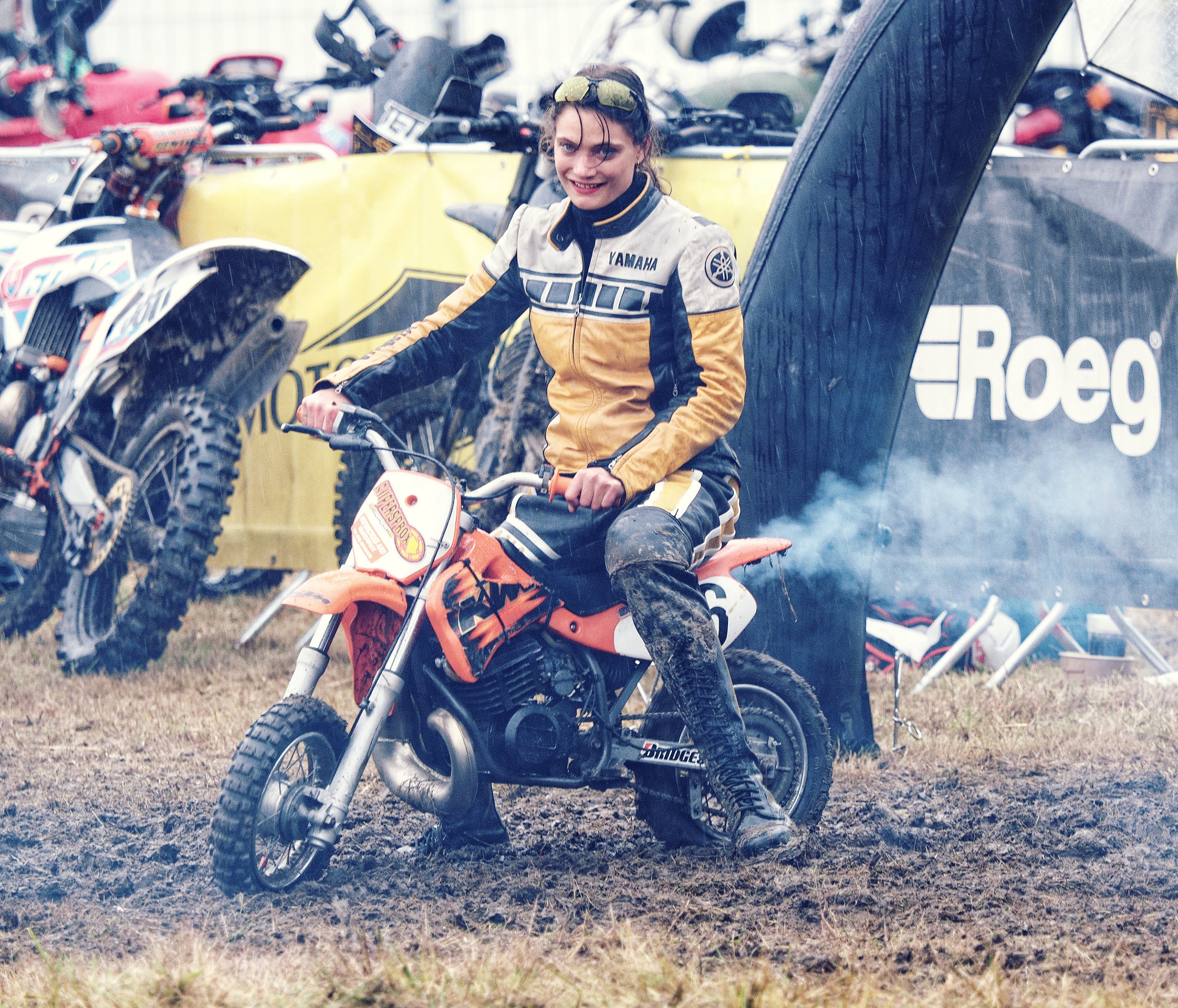 City slickers
Add to that the idea to organize this on the outskirts of the second largest city in the country, and you will find yourself in long meetings with city officials and local government, constantly shaking their heads in disbelief of your audacious plans.
Not so in Rotterdam! With the invaluable help of a local policeman who knows his way around city hall and is a big motorcycle fan, Gideon Schipaanboord and his buddy Joey Delwell managed to squeeze out a permit to organize the first Rotterdam Dirt Ride back in September 2018.
This in itself being a major feat, they found themselves scratching their heads while looking at the papers allowing them to go and create a unique date on the international motorcycle calendar. Coming up with a great idea on paper is one thing, actually making it happen is something else.
Gideon is a seasoned marketeer who works for major motorcycle brands and associated businesses and Joey has a professional background in logistics. Both of them have a large network within the motorcycle community and many of their contacts are good friends. It is with the help of this network they have managed to throttle off the starting line and build an event that offers tons of fun for all those who come to enjoy some dirt.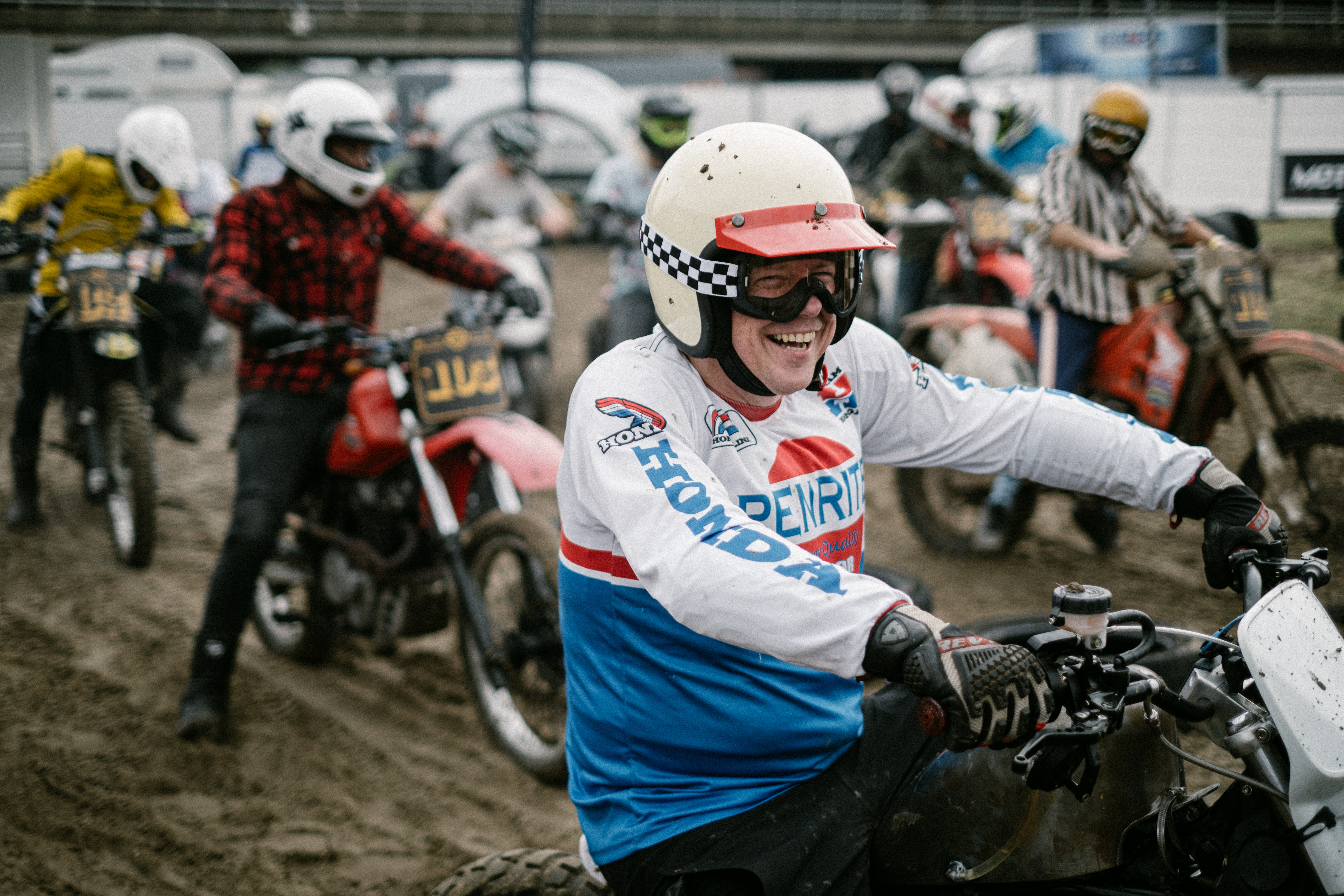 The Fun Factor scale
The 'fun factor' is what they all do this for. Definitely not for the money, as most of this is made possible with the kind help of sponsors and ticket sales at a friendly price. Getting permission to organize an event like this might have been a major and unexpected victory, but the list of security measures just goes on and on. The Dutch are not just really good at fencing off the territory, but are true champions at creating rules and regulations to keep things under control in this densely populated piece of ground, owned by the Gods of the Sea until our ancestors decided to build dikes and pump out the water.
Year after year the event grew organically from a local club of around 25 friends slinging mud on a piece of land next to the highway, to a steady date on the calendar. The growth was exponential each year, and even in one of the most historically difficult years, they managed to continue with 70 participants and 250 people to cheer them on.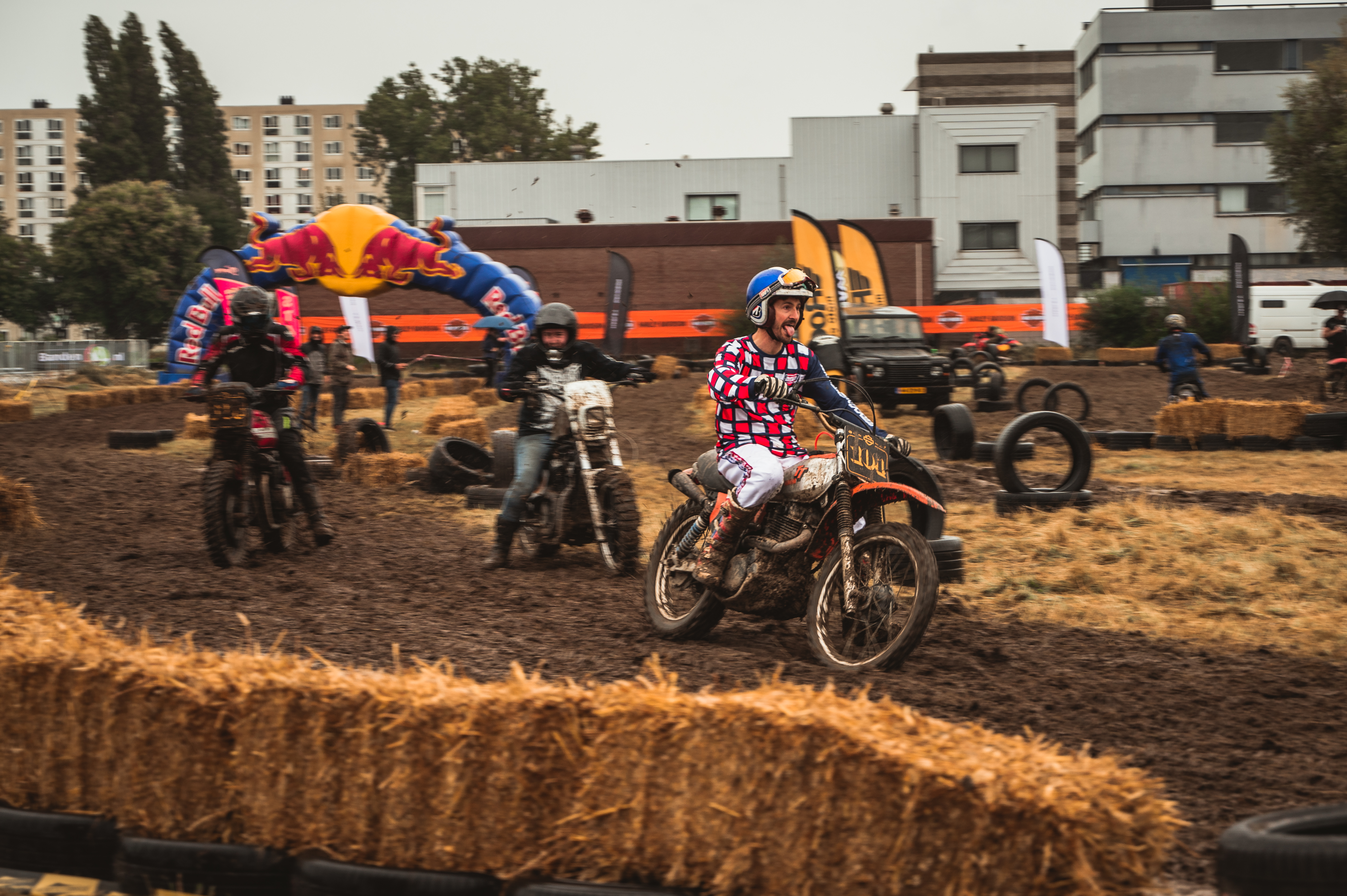 Fortunately in the course of this year things started to go back to the 'normal' as we all knew it and Rotterdam welcomed 110 riders from all over Europe and 750 visitors (the maximum allowed) during the two-day edition. According to Gideon they would have easily been able to get an audience of between 3.500 to 5.000 had they not been strangled by post-covid regulations.
Go large
The event moved from its initial slab of land, to a slightly larger piece of dirt just outside the Rotterdam city ring; much closer to the heart of the city. Having the luxury of more space, the organizers decided to create more excitement by adding an oval dirt track and a mini bike course for kids to the already existing motocross layout.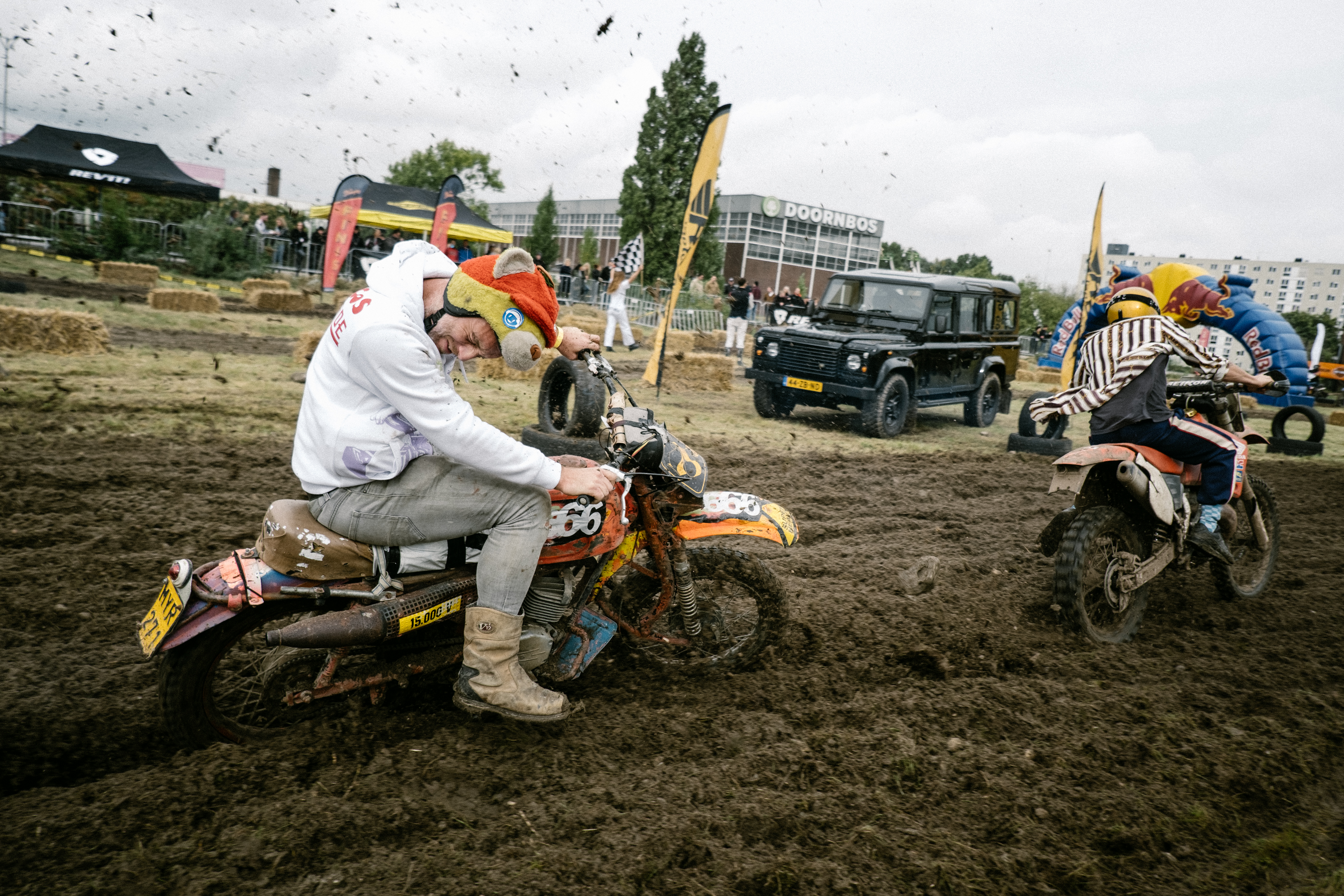 Schipaanboord says: "The foundation of the event is to have fun with your family of motorcycle enthusiasts. We also want this to be an easily accessible tournament for both riders and people along the track. A true meeting of old and new friends to which you can safely bring your kids.
In spite of the fact we have a competition and give out prizes to winners, it is the participation that really matters. We try not to take things (safety regulations aside) too serious. This really shows in all the pictures you will see of this colourful event. Smiles all over the place!
Weather permitting, we actively invite people to camp on the track and share stories while sitting around the camp fire. I know it sounds romantic, but it truly works."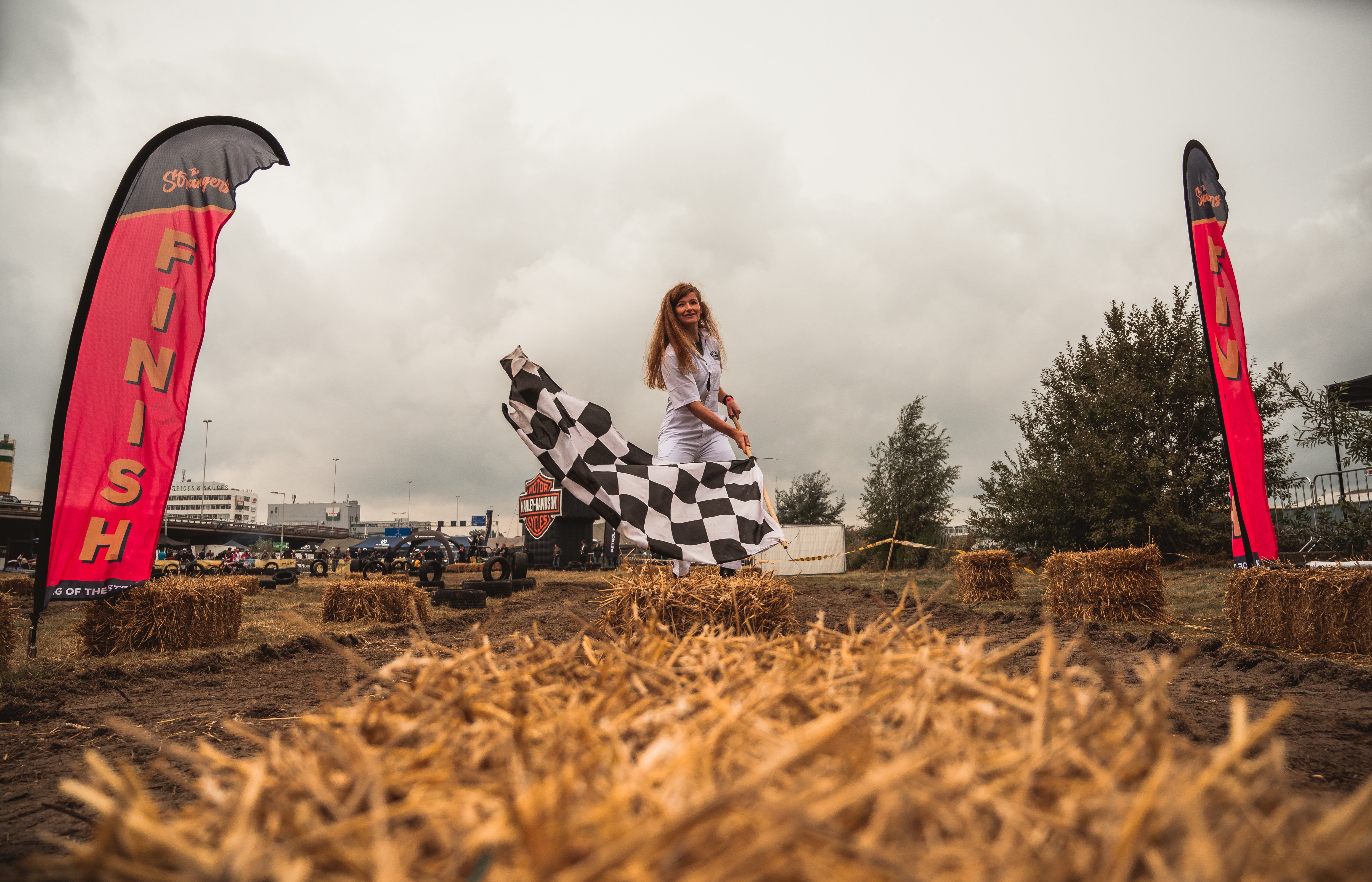 Rain dance
This fourth edition was late in the riding season. Moving from September to the start of October was an invitation for Pluvius to join the fun and take it up a few notches on the difficulty scale for both riders and spectators. The saying goes 'it never rains but it pours'. And pouring it did. A steady flow of buckets was emptied over the heads of everyone attending. On the Saturday as well as on the Sunday.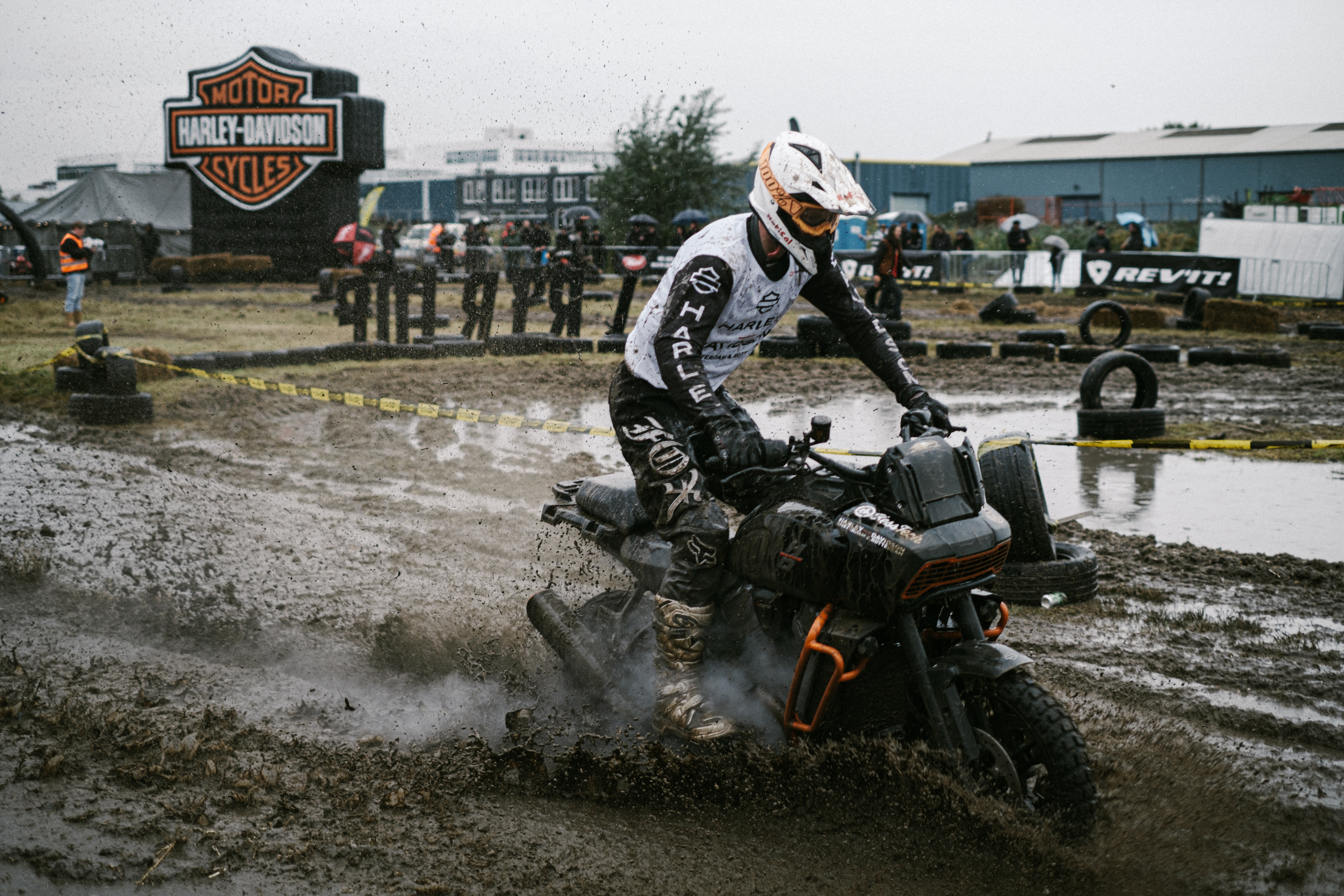 However it was impossible to extinguish the inner fire to anyone present at this festival of mud and we share the pictures to prove it. After a couple of nice, dry, sunny and dusty editions, having to plough (or perhaps sail is a more apt description in this case) through the deep ditches of sticky mud seemed just to add to the exhilaration. As trying to stay dry was impossible for the spectators, being covered up to their ears in mud was the outcome of any knight swashbuckling across the muddy groves.
But man did they have fun!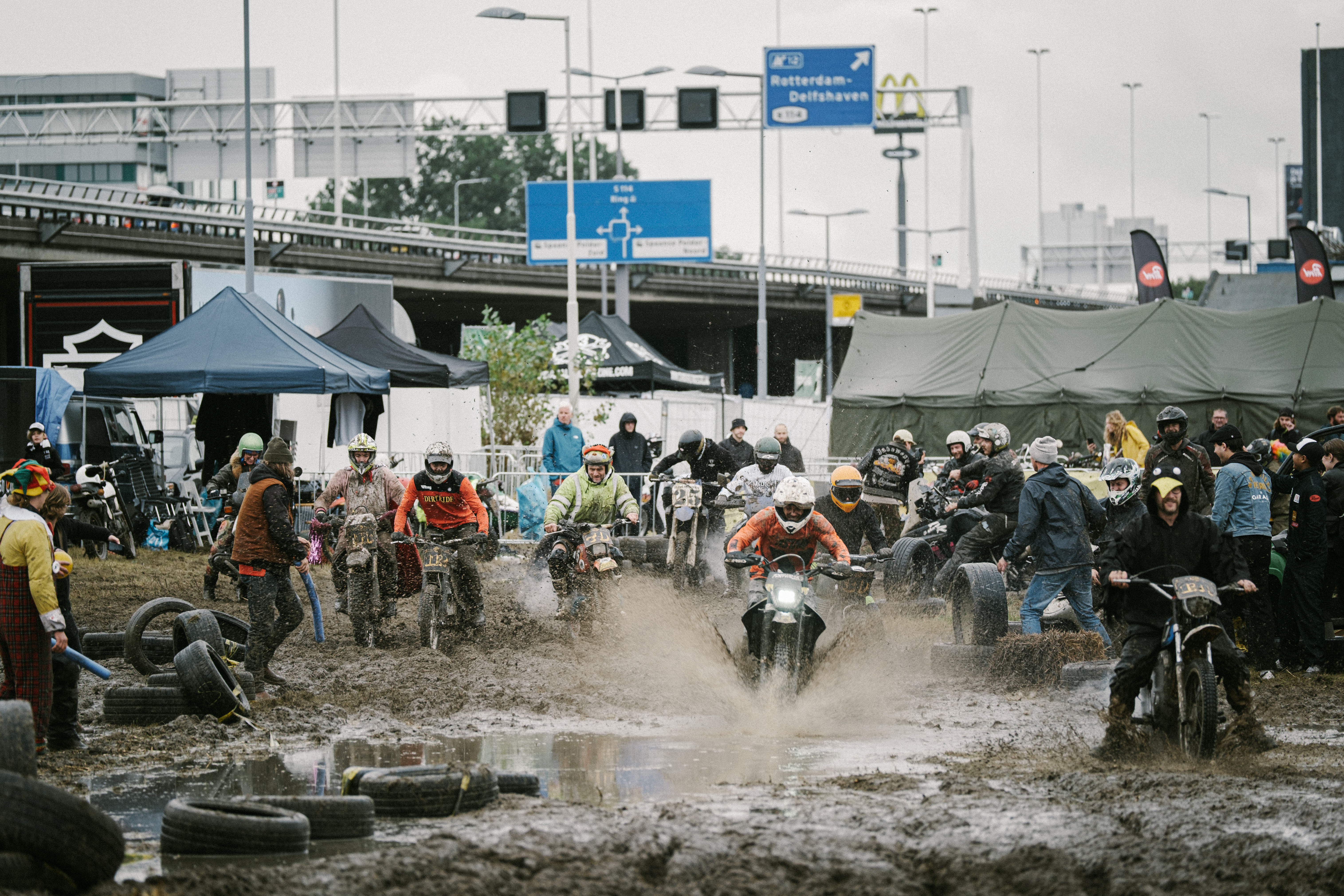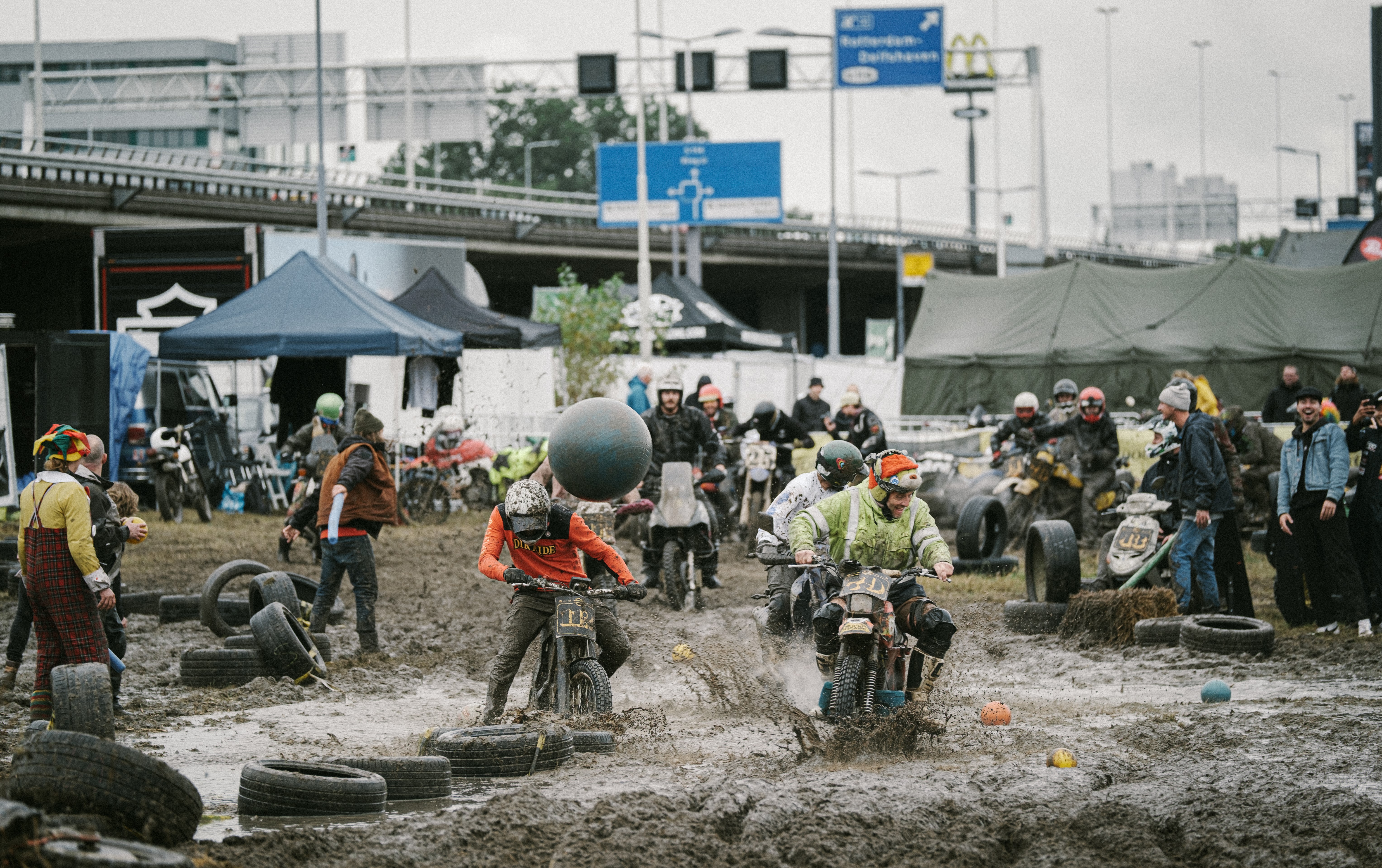 Rearview mirror
Looking back, Gideon smiles with satisfaction. He adds: "The upbeat spirit of everyone attending was just unbelievable. As an organizer you take a big risk in setting up something like this. After those sunny years, we toned it down in 2020 but still managed to go ahead and make it a modest success. Continuing to build was our main goal that year.
When the horses are finally set free in the meadow again, they jump around with joy. In our case it was more like a rain dance and we went into the weekend looking at the sky with concern. But when people continued to pour in as well, we were relieved and enjoyed the two days just as much as everyone else seemed to do."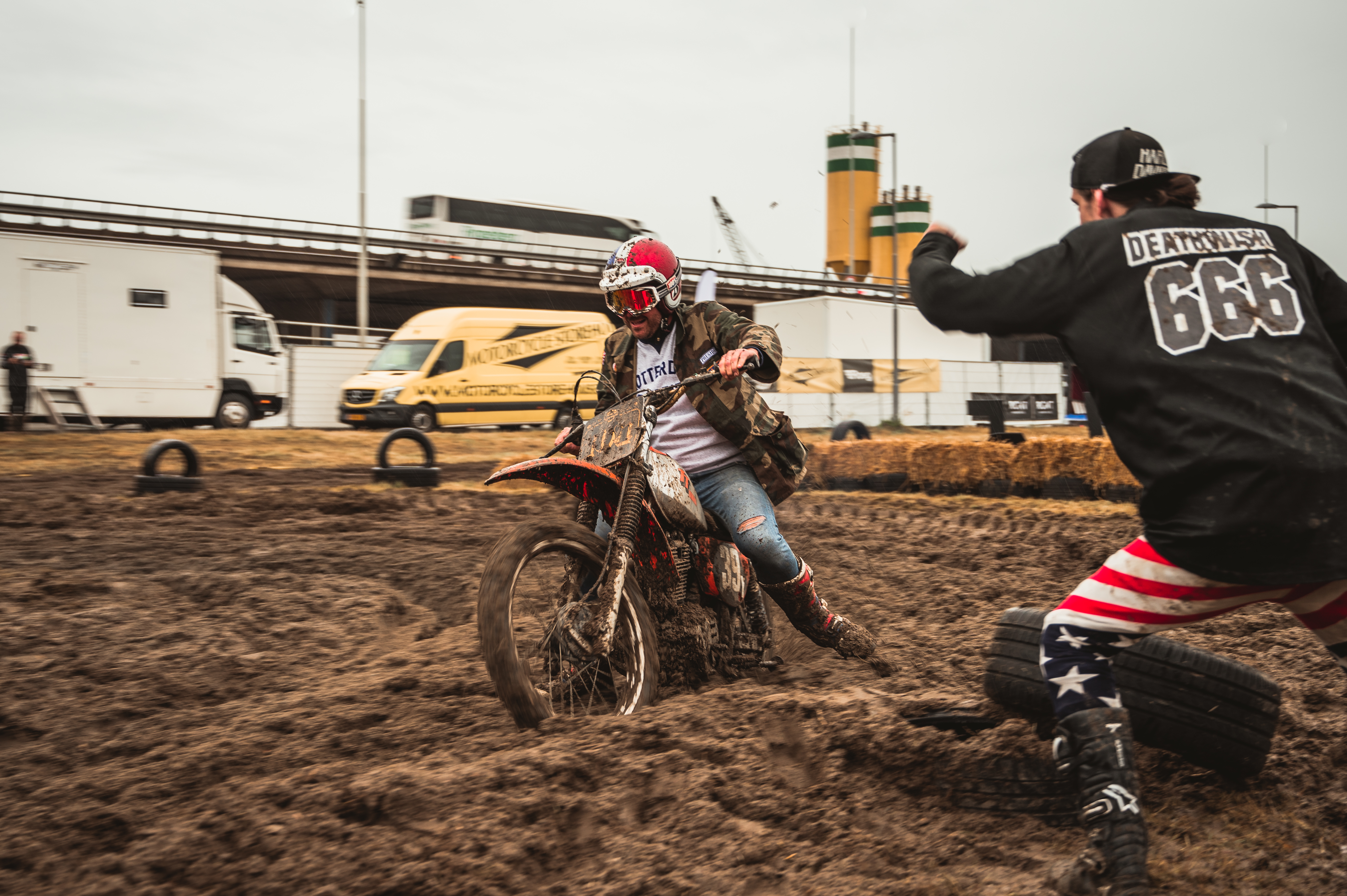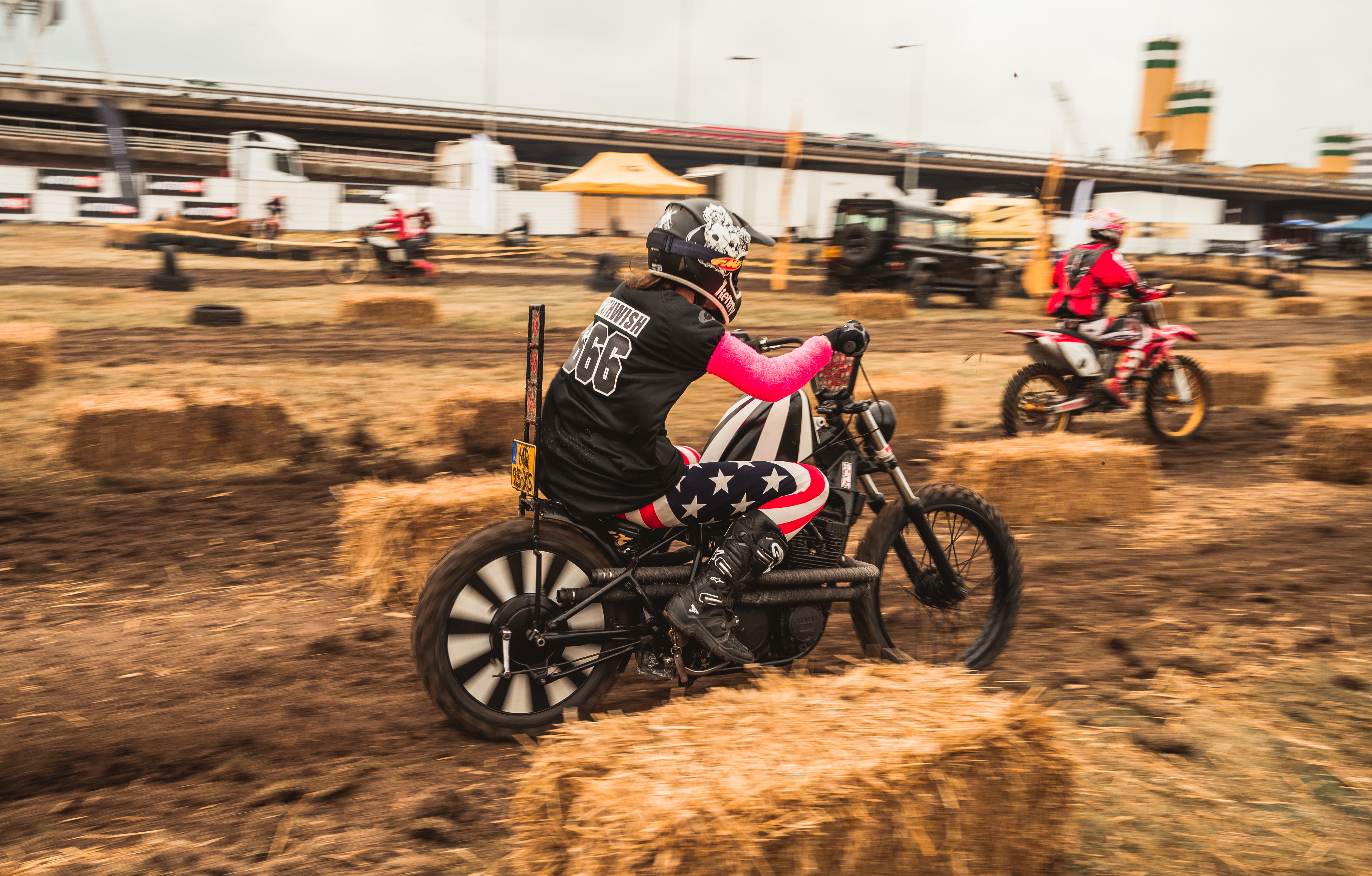 Continuing: "We look towards the future with confidence. Again this year we managed to grow against the tide. Quite literally hahaha! We want to grow in the years to come, but keep it within certain boundaries. Our mission is to spread the word to the world what fun you can have with a likeminded group of people and show the love and passion for the sport of motorcycling at any level.
It is all about that and emotion. Period."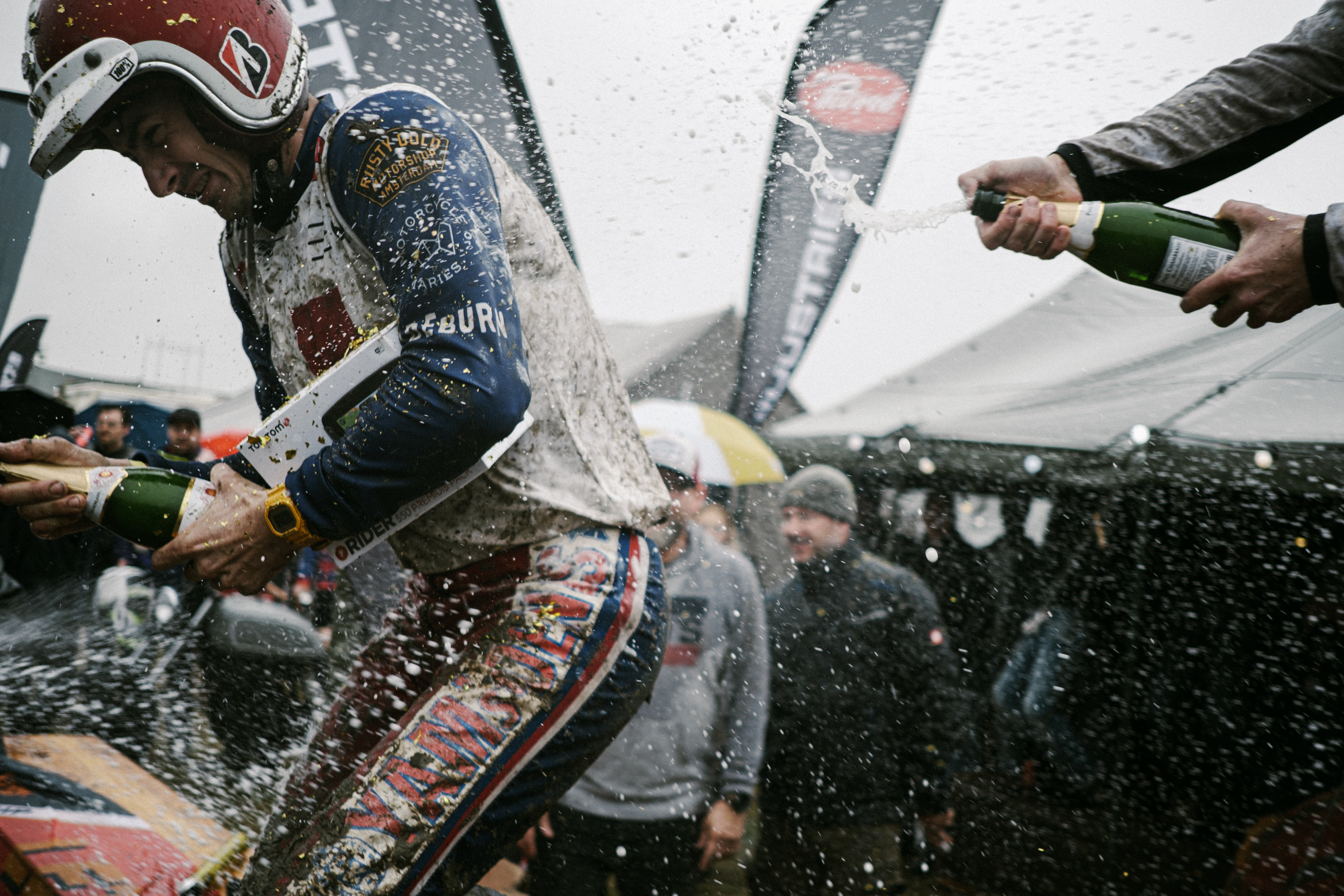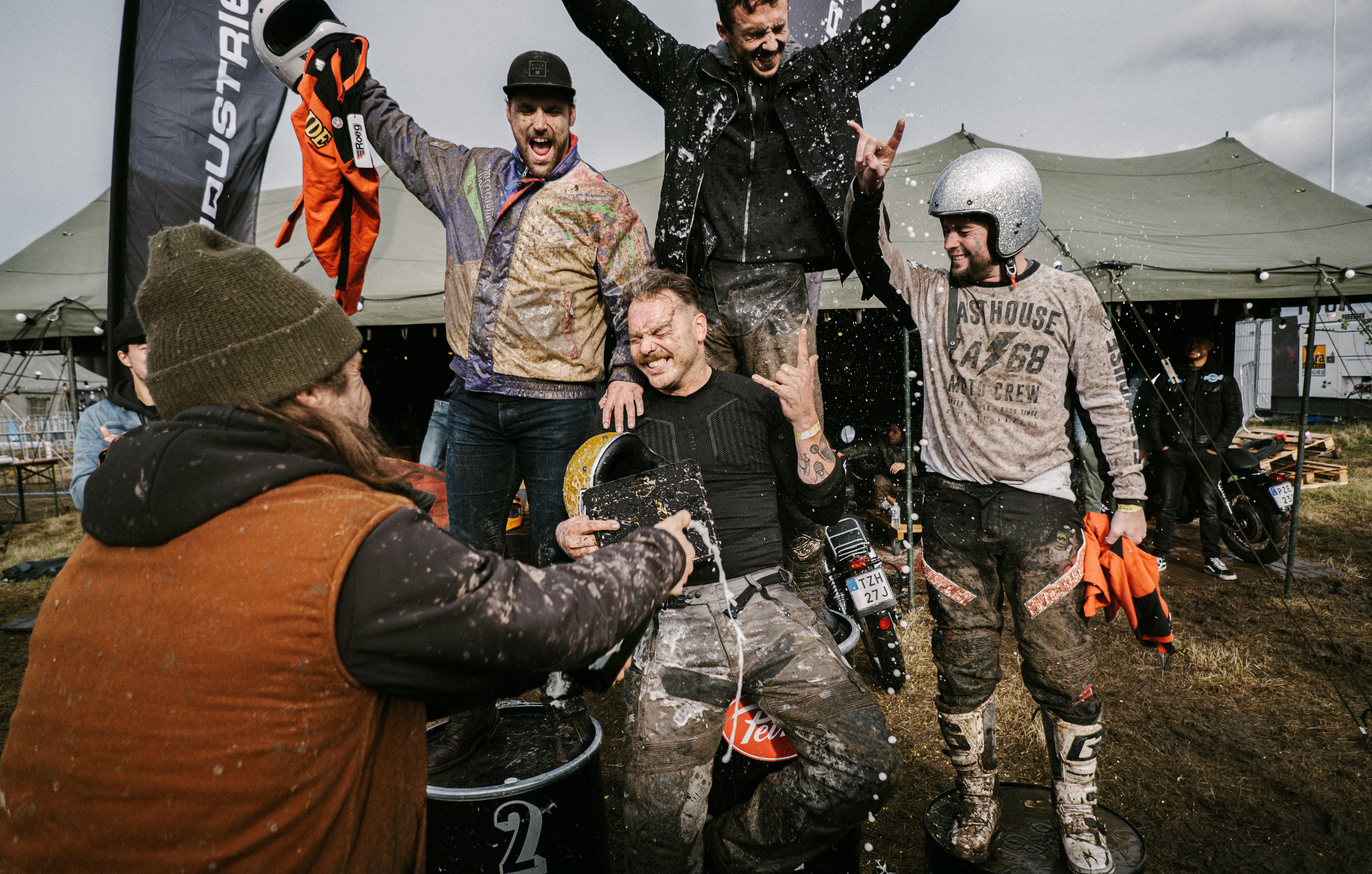 Missing the point
More seriously: "It is surprising to experience such little support from the motorcycle industry. There are a few brands that have dipped their toes into the water, but no one never really jumped in. It is as if there is no full understanding for the retro and custom scene and what makes those afficionados tick.
It surprises me even more when you look at the number manufacturers producing retro styled machines to cater for this audience. Getting them on the road is what they are really good at, going with the flow of this growing band of brothers who want to have fun with them like people did in the sixties and seventies seems to be more difficult to grasp for the brands.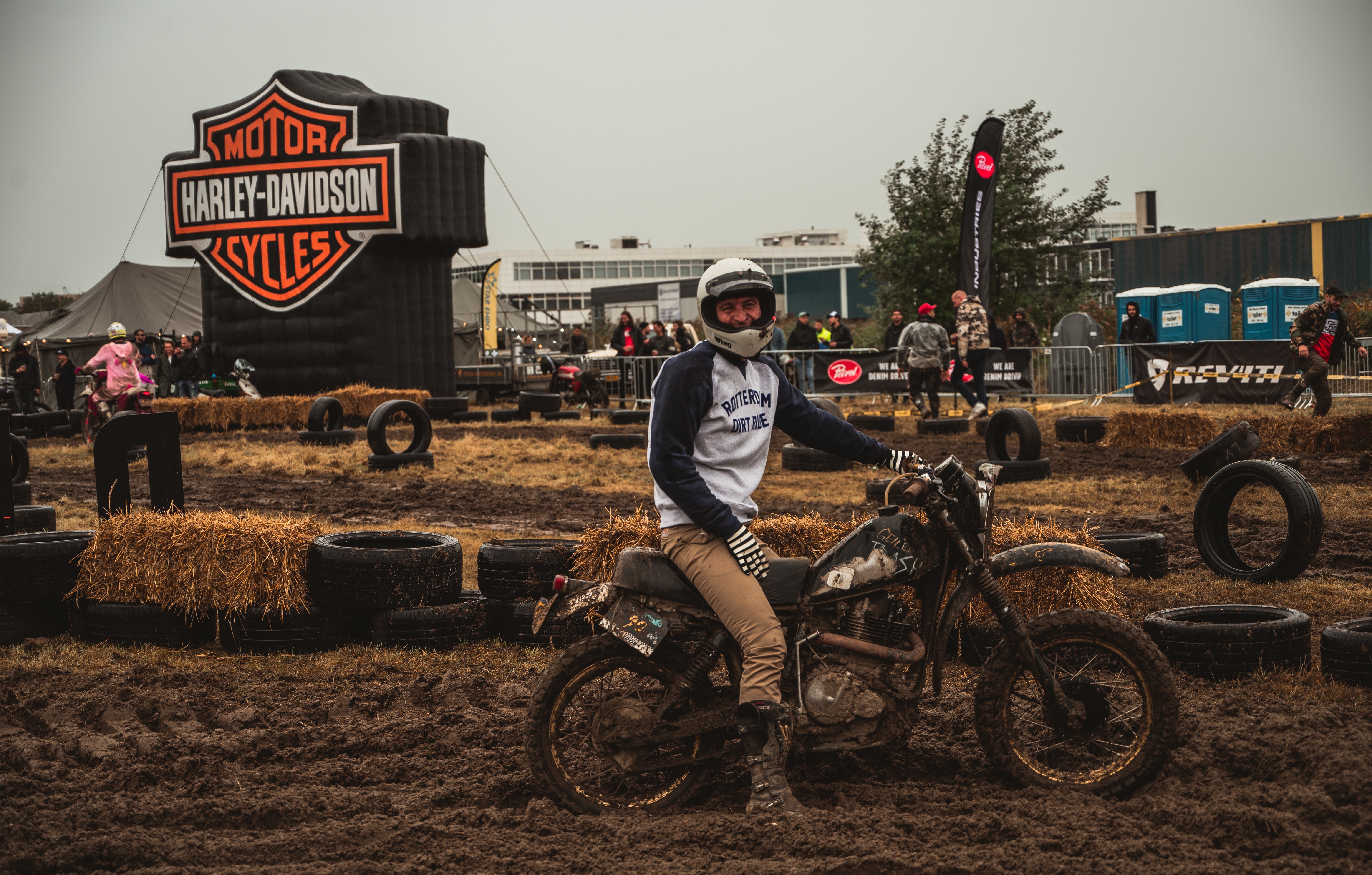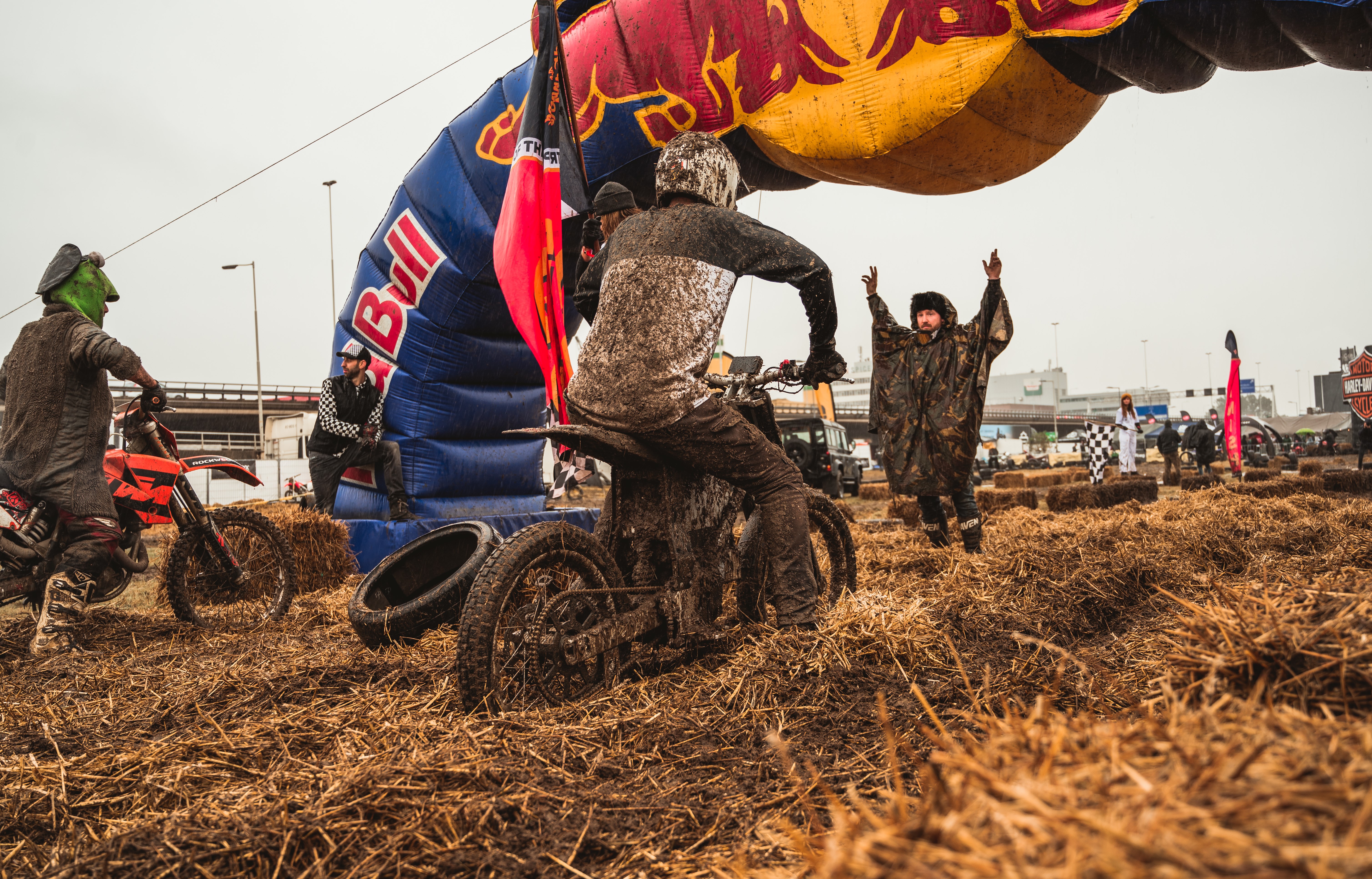 They miss out on great opportunities on the calendar throughout Europe. Whether it is riding on beaches, in the dirt or smashing bikes full throttle through mud, there are large groups of people enjoying all aspects of riding on two wheels with a twist." Concludes the free-lance marketeer.
Amen to that! Is all the BikeBrewers team can say to sum this all up.
And see you all next year!
Rotterdam Dirt Ride
Rotterdam Dirt Ride Instagram
Photography:
Sjoerd Schenk
Joep.Photo
Remko van Diggelen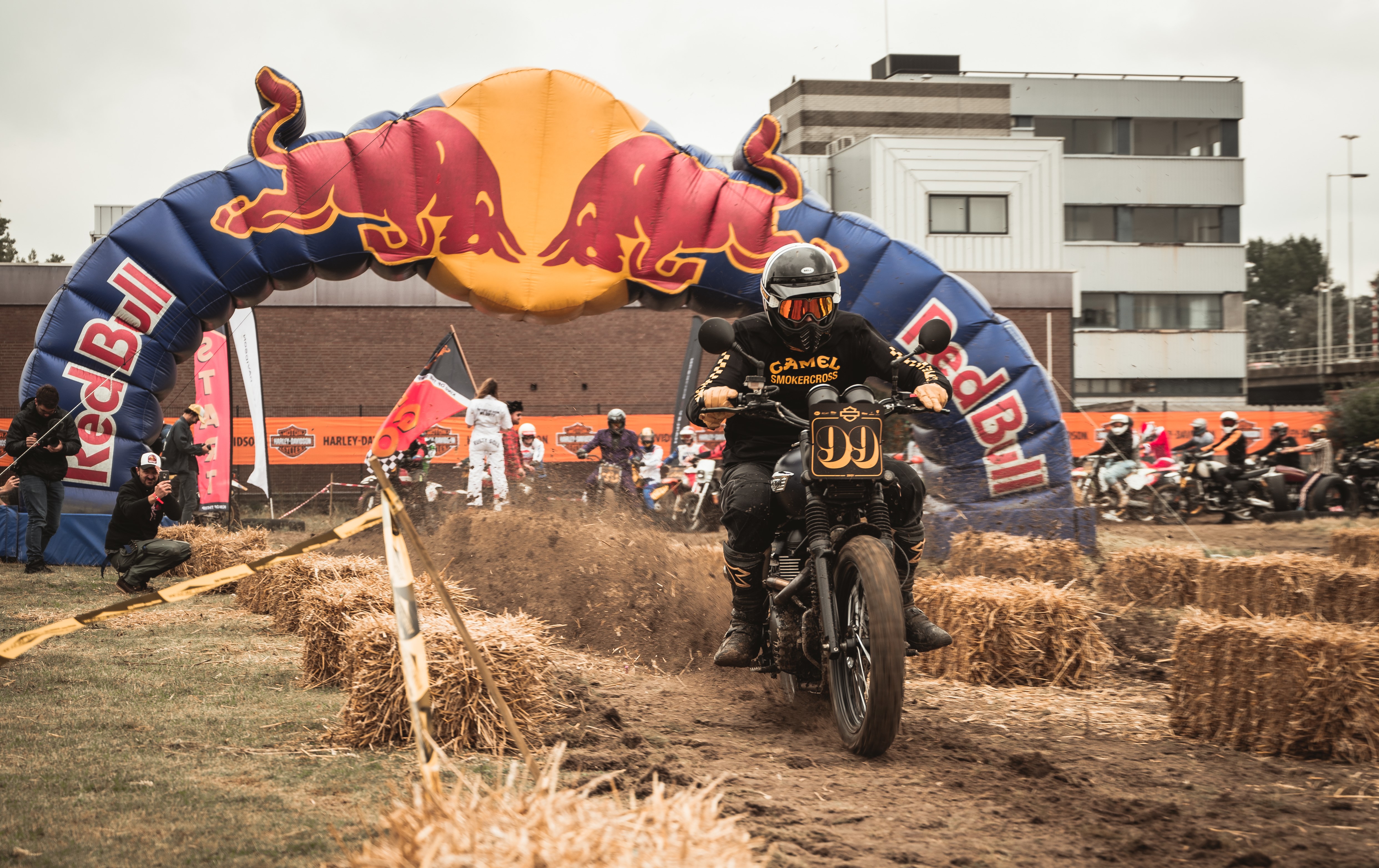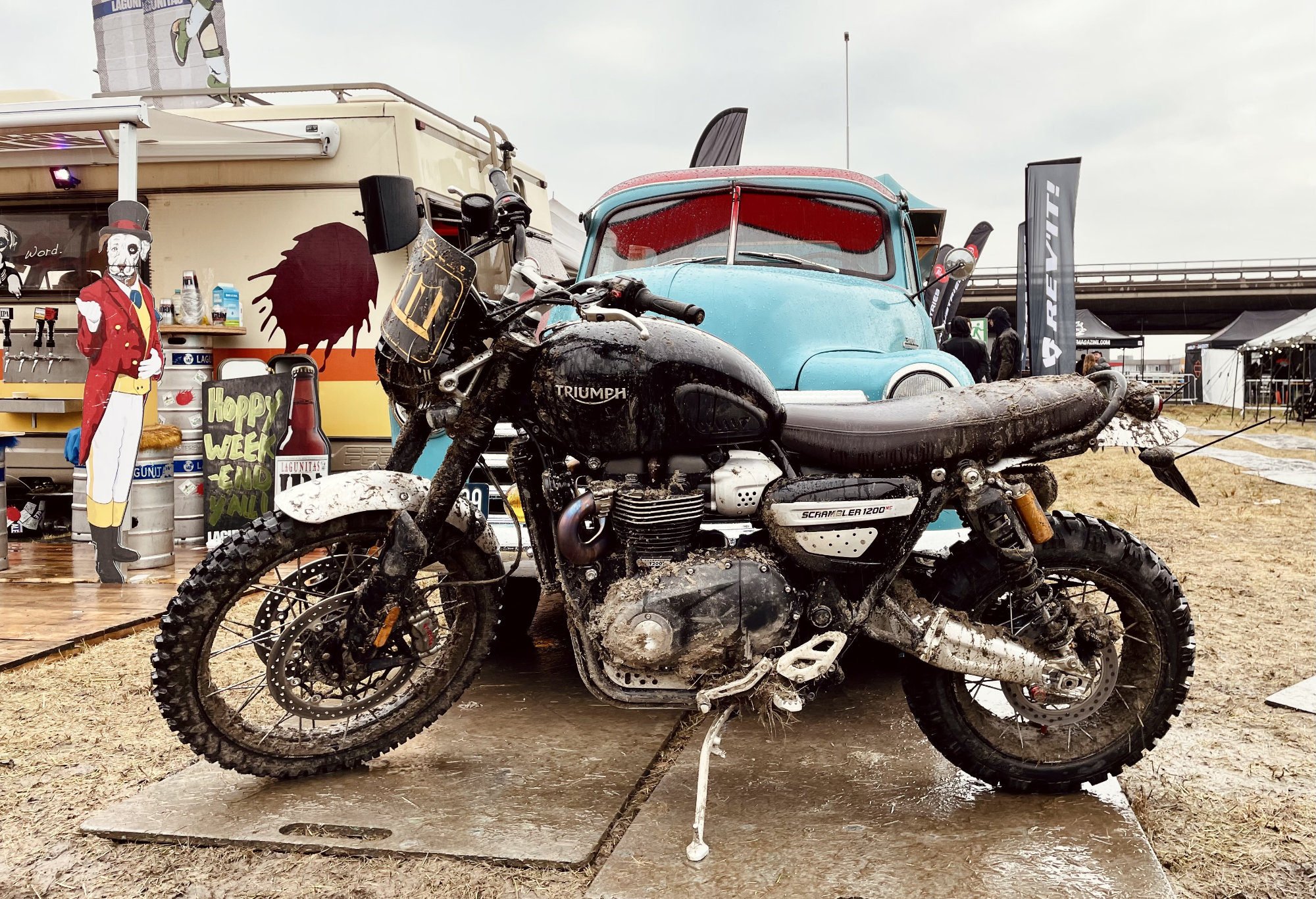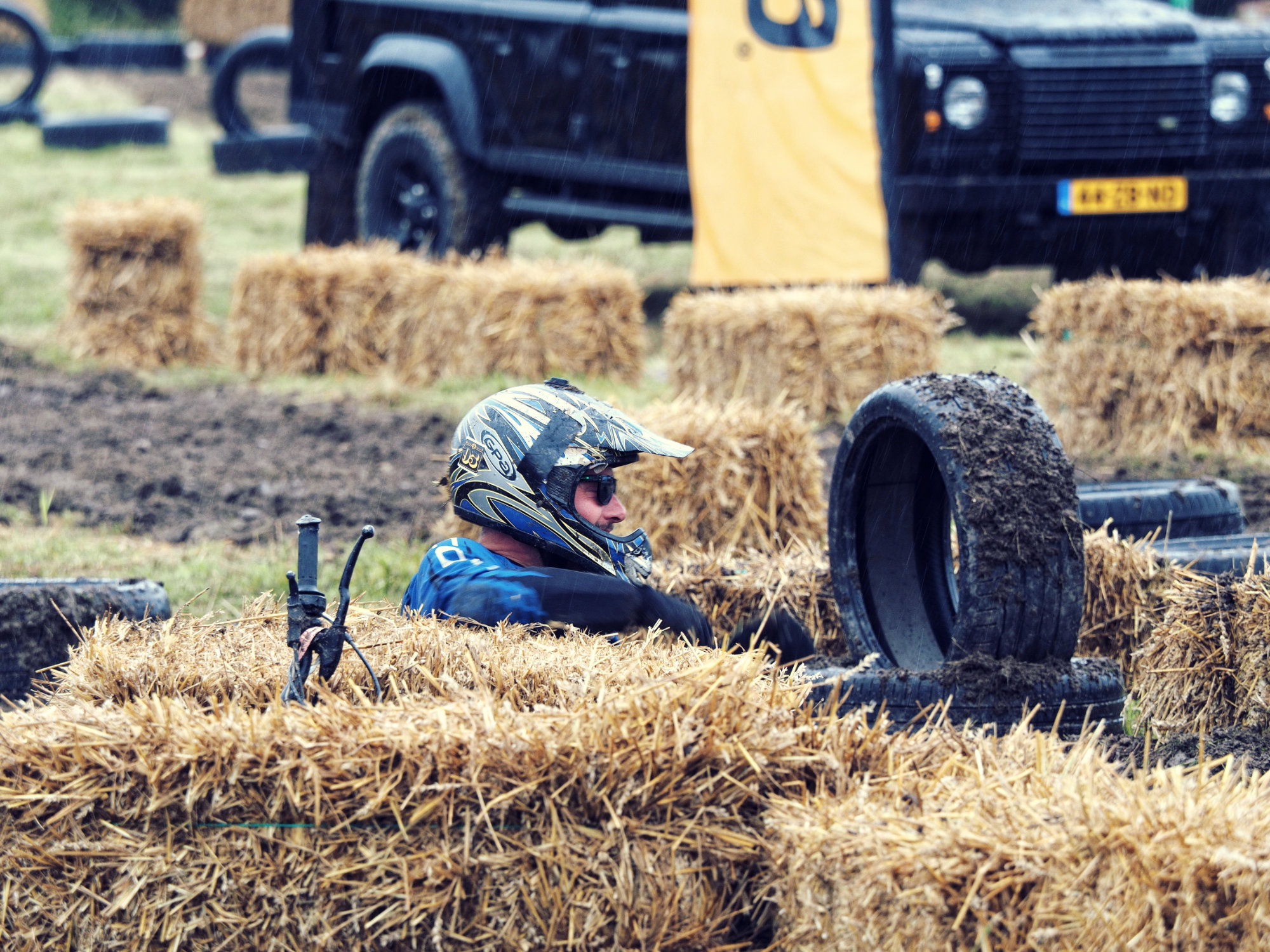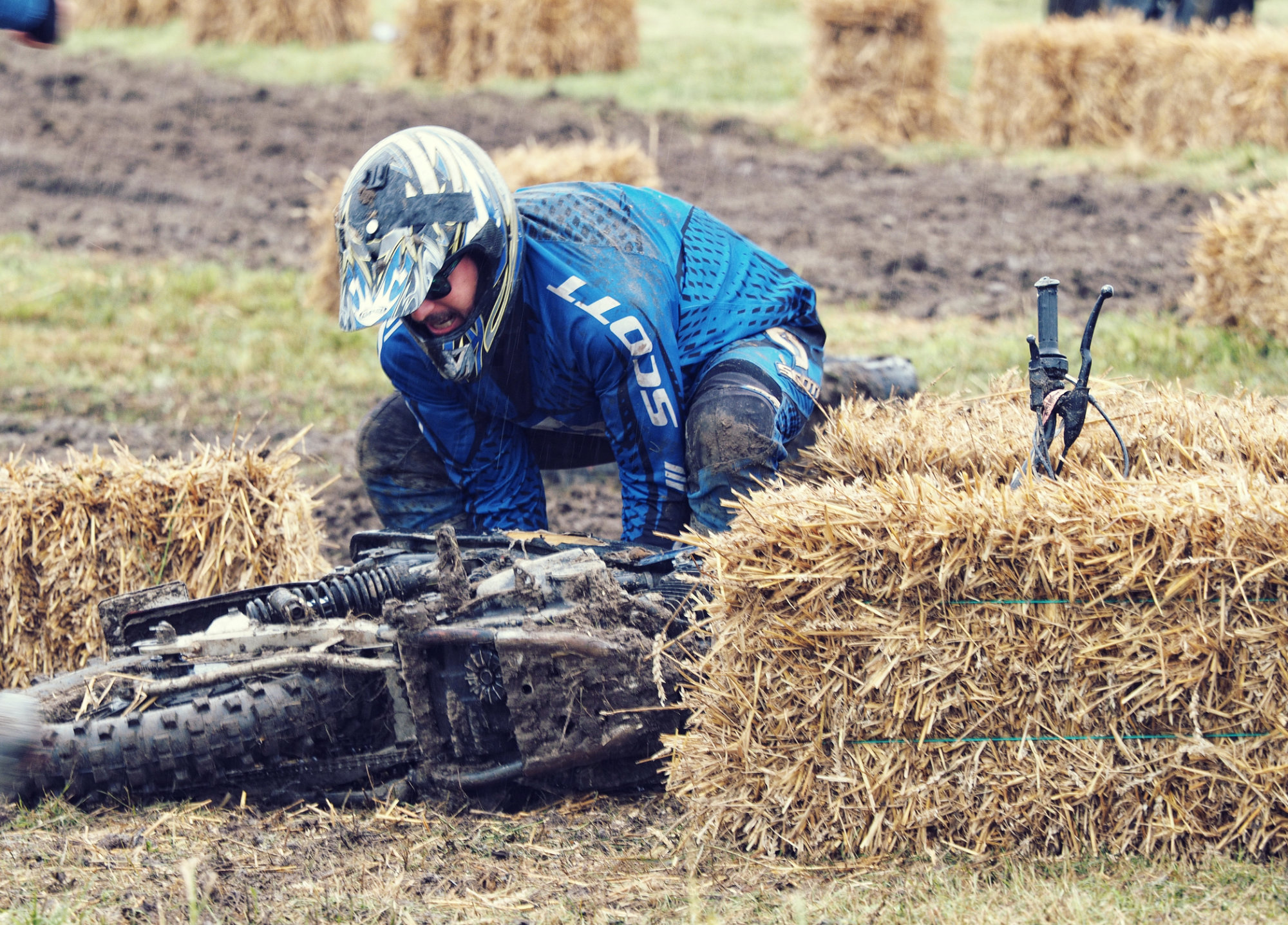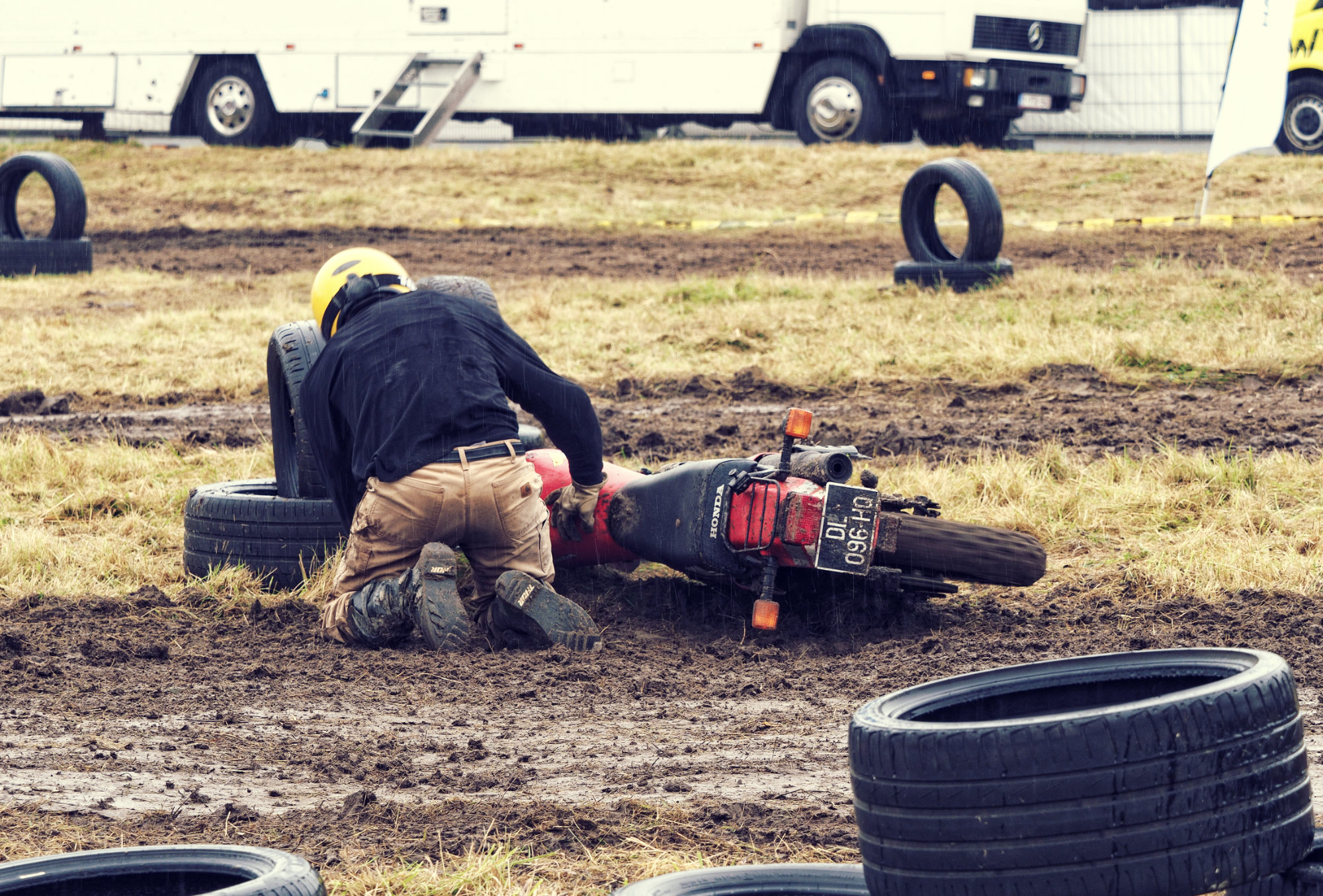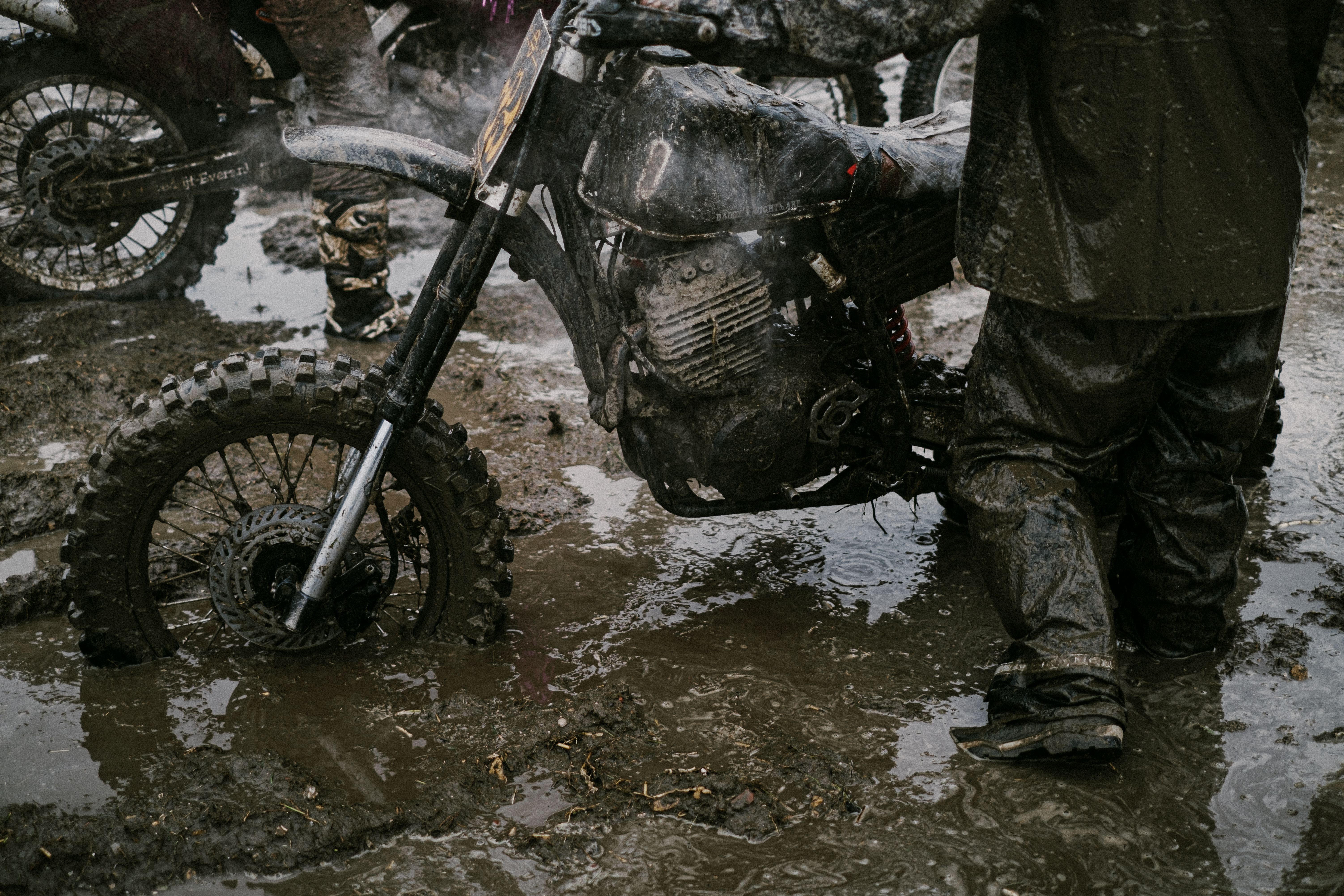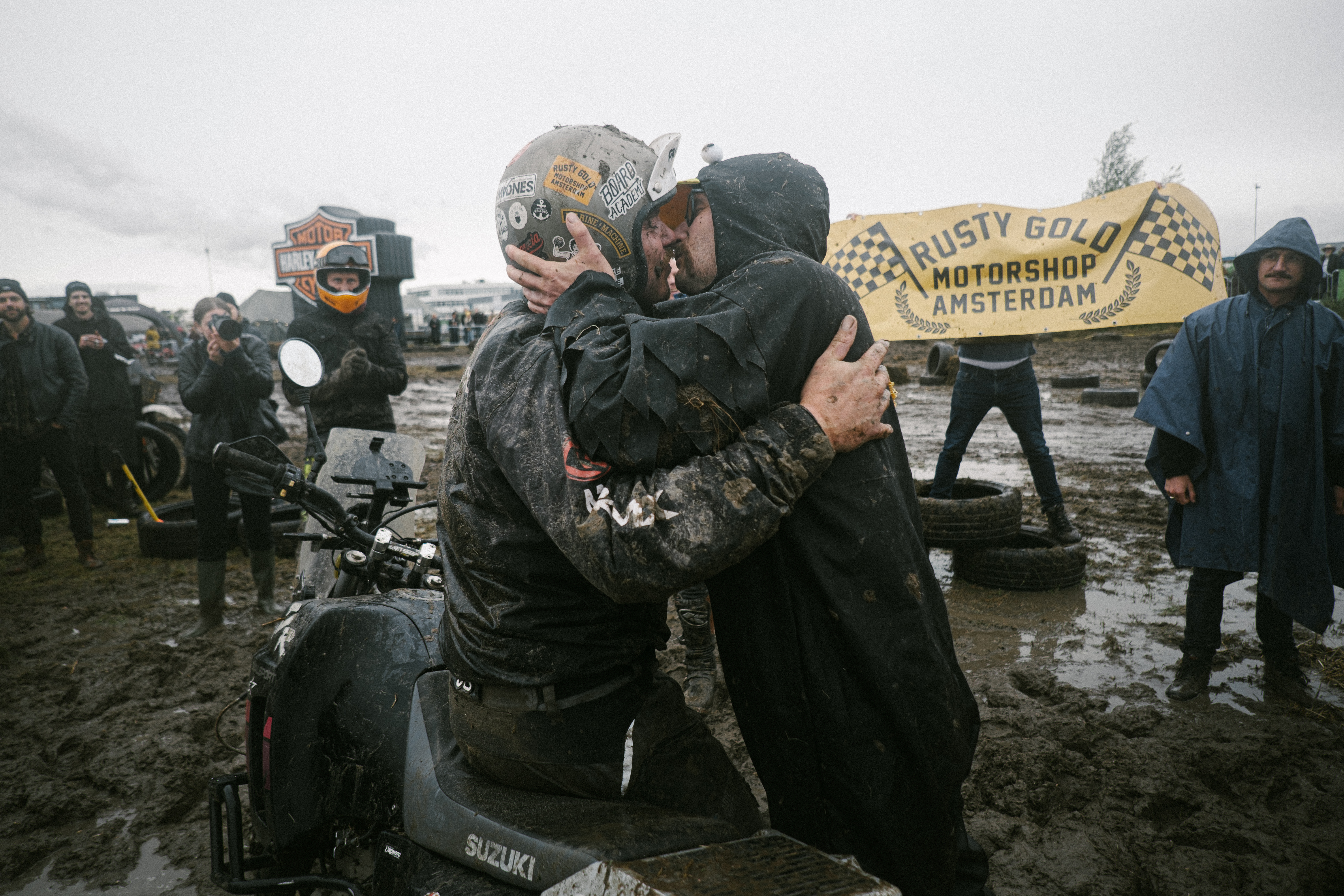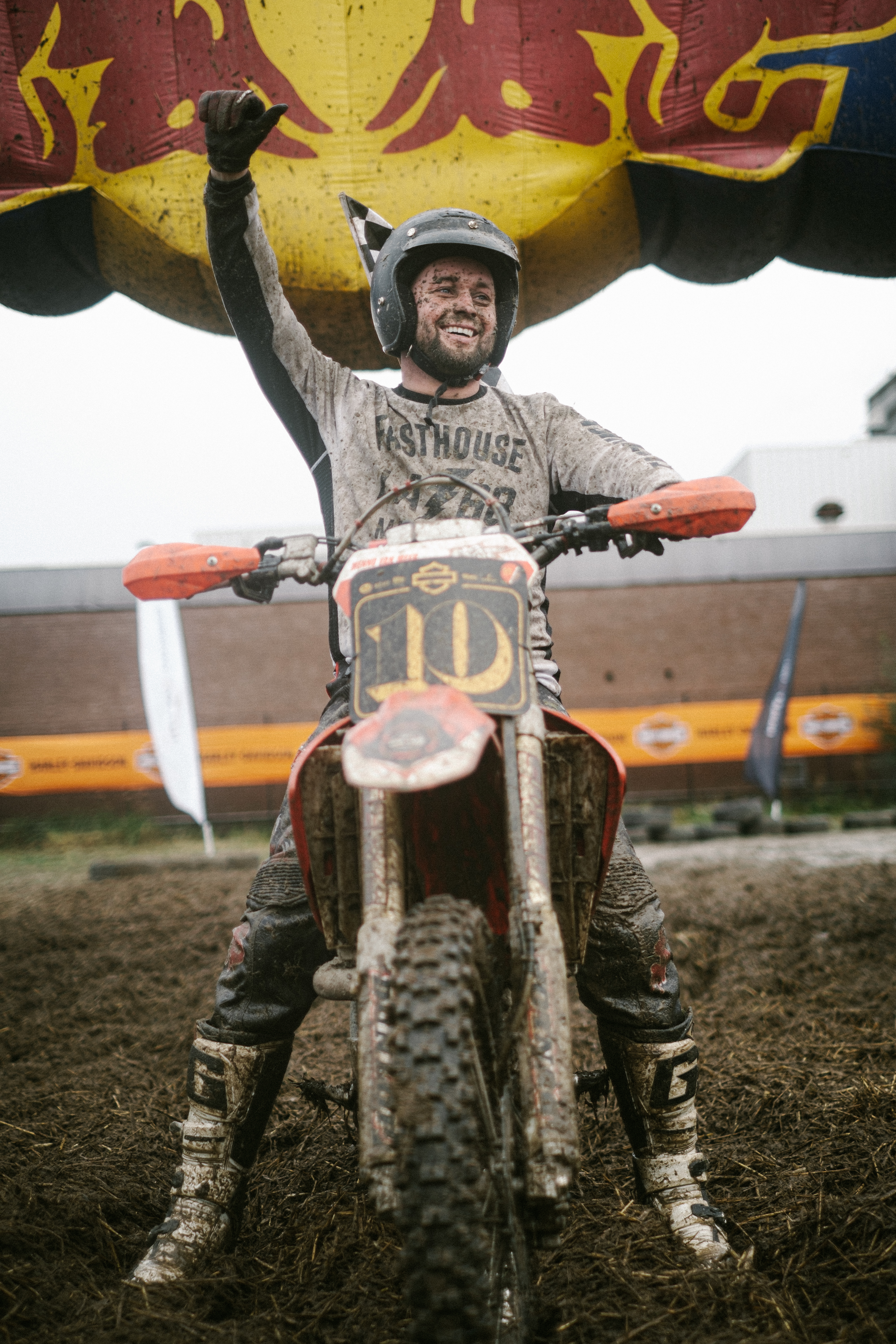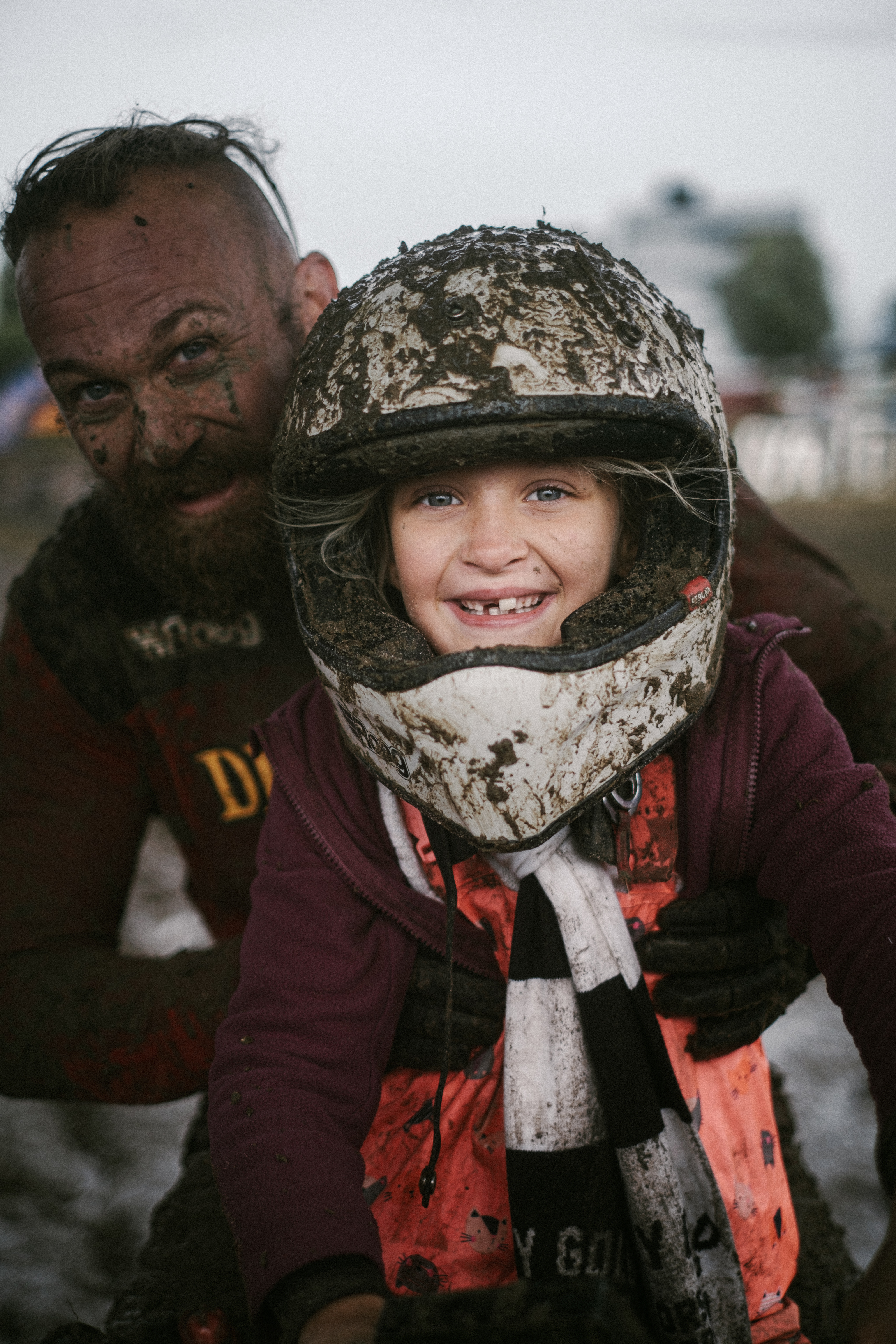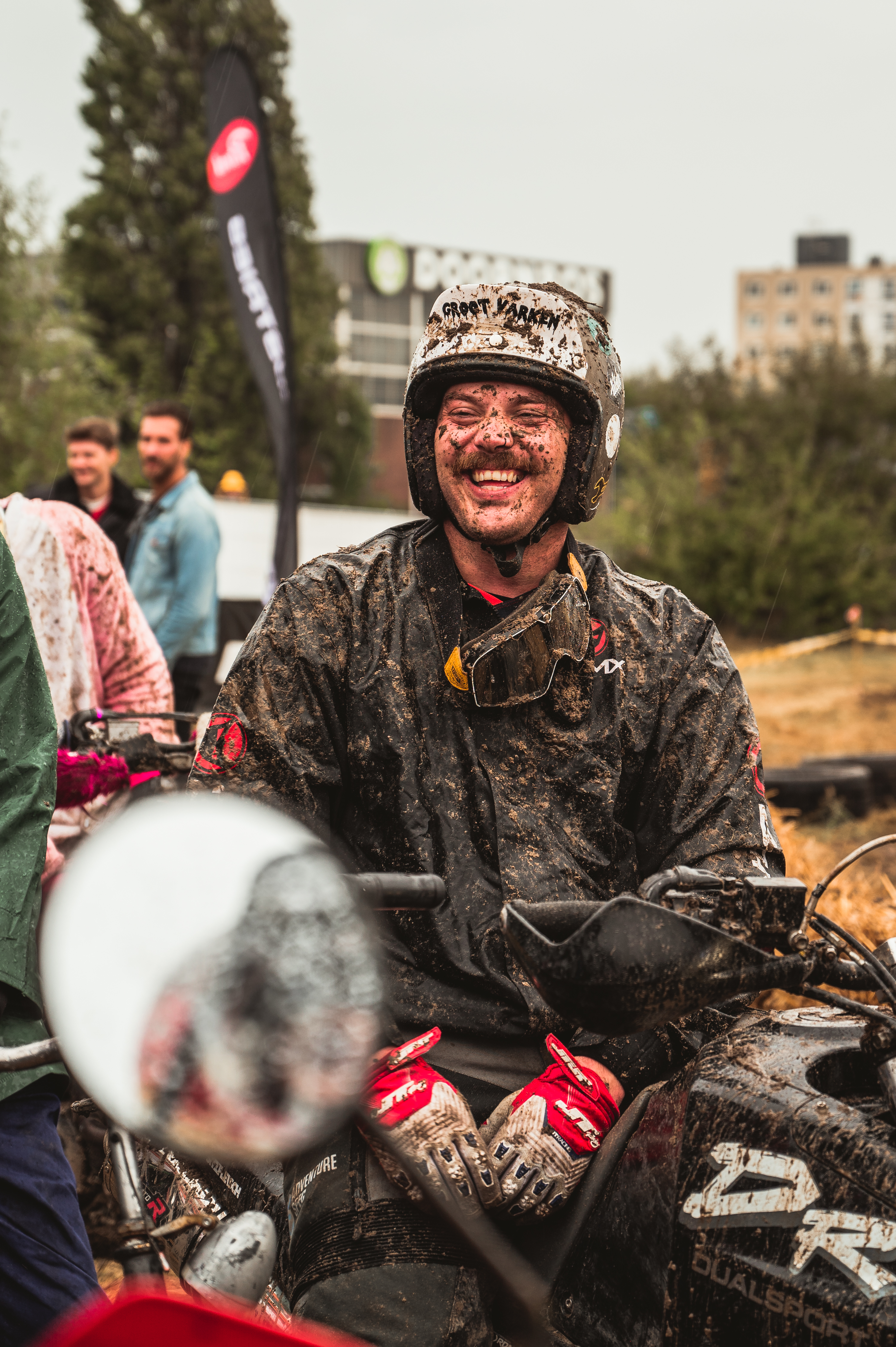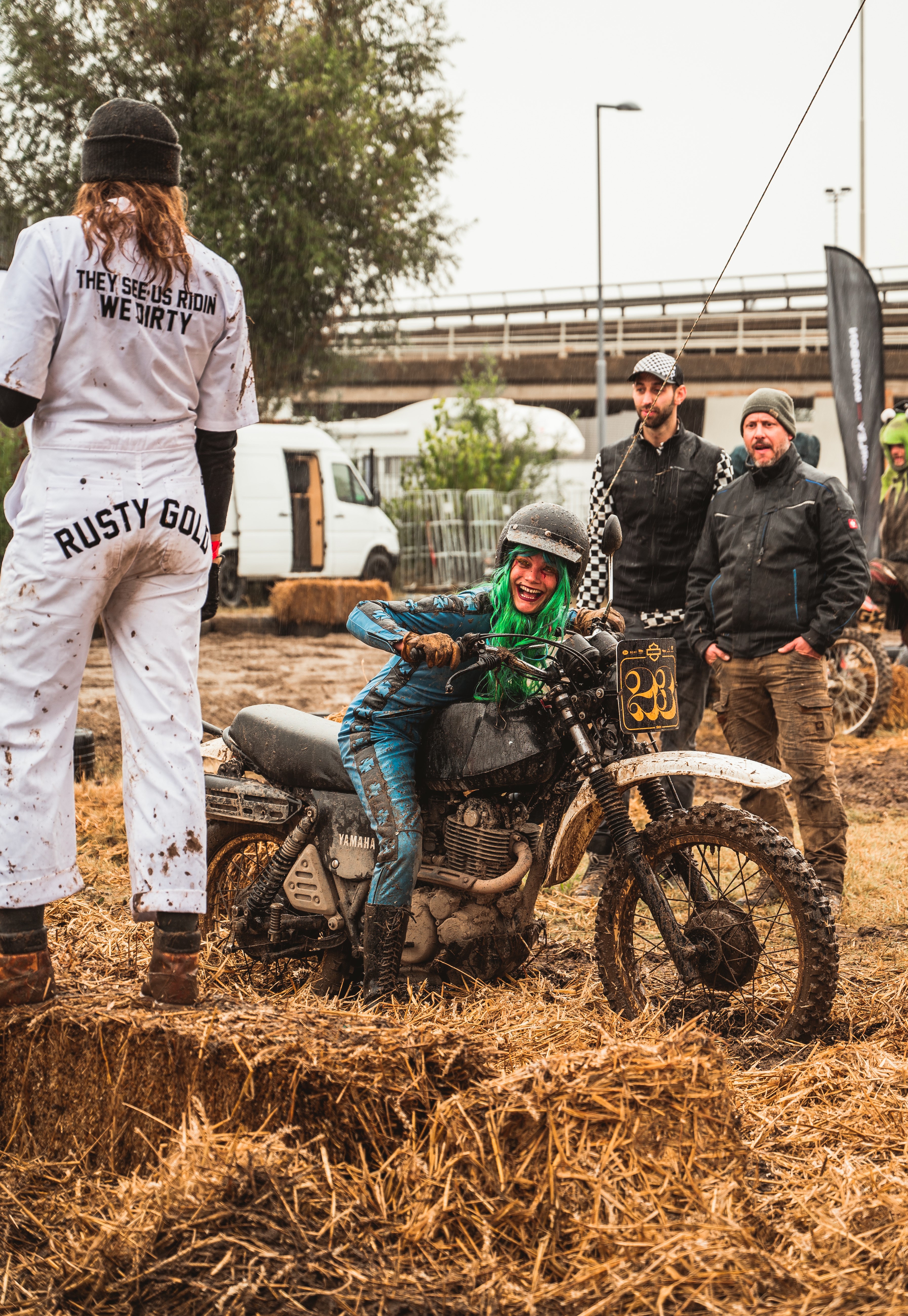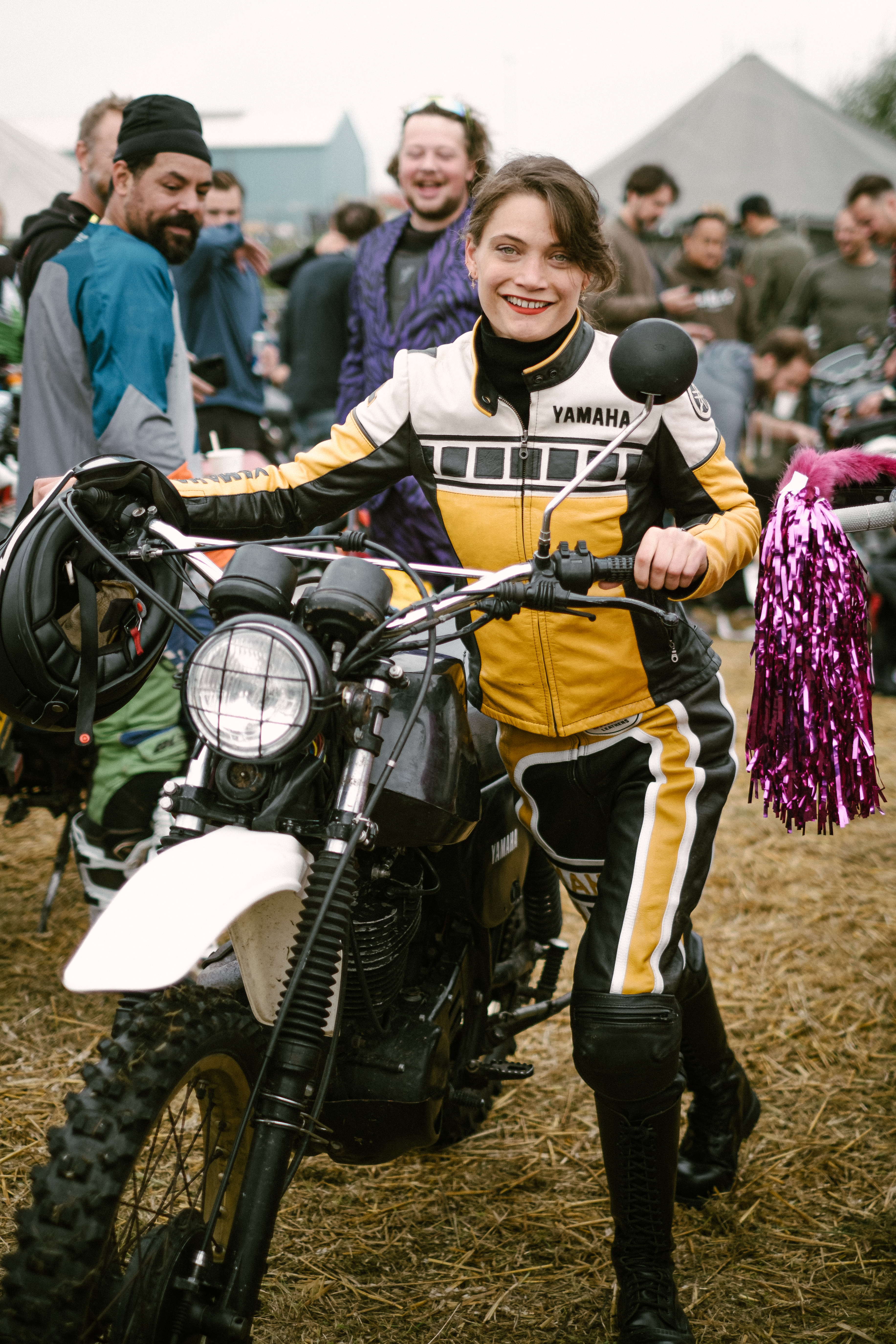 Share This Story, Choose Your Platform!
Tags