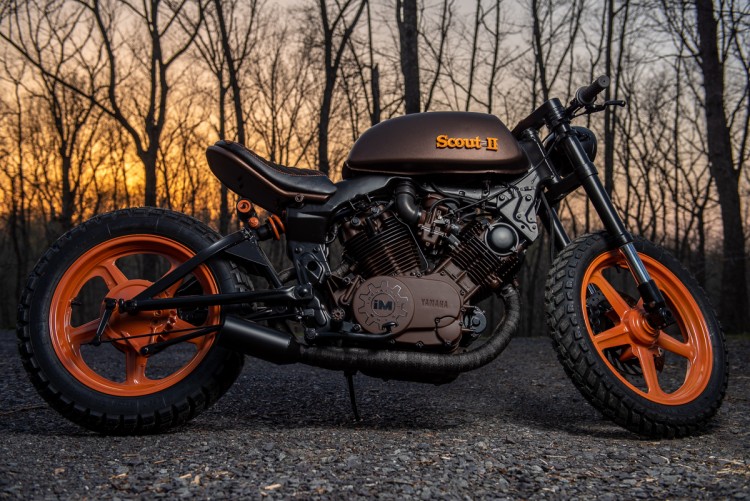 You may recall a similar looking bike built by Industrial Moto late last summer. We featured it in 2017. Someone liked it so much they wanted one for themselves and commissioned Industrial Moto to build another one. While this version is based on the original Project Scout concept, it incorporated a few changes. Maybe the most noticeable is the color of the rims. The customer wanted to feature more of the Solar Flare orange in the color scheme. This Scout II also has front suspension sourced from a Yamaha R1. The front brake master cylinder and reservoir were re-located under the gas tank to give the front end a cleaner look.
The gas tank is originally from a 1974 Suzuki GT750. The wheels came from a Honda CB750. The subframe and seat are handmade and the seat was finished by Tuffside seats. The electrical system includes a MotoGadget m.unit that uses a smartphone as the proximity key and allows the rider to program the display, brake and turn signal functions, as well as report faults and act as an alarm system. We do not expect to see this bike off-road, but the word "ruggedized" factored heavily into the design.
As with all of Industrial Moto's bikes, all colored surfaces are powder coated to match the specific color scheme, including every exposed bolt head and nut. The motor is completely disassembled and rebuilt with new bearings and seals. Front and rear suspension are rebuilt and modernized. Footpegs and controls are handmade in Industrial Moto machine shop. This bike may be similar to the original project Scout, but it is still a one of a kind build.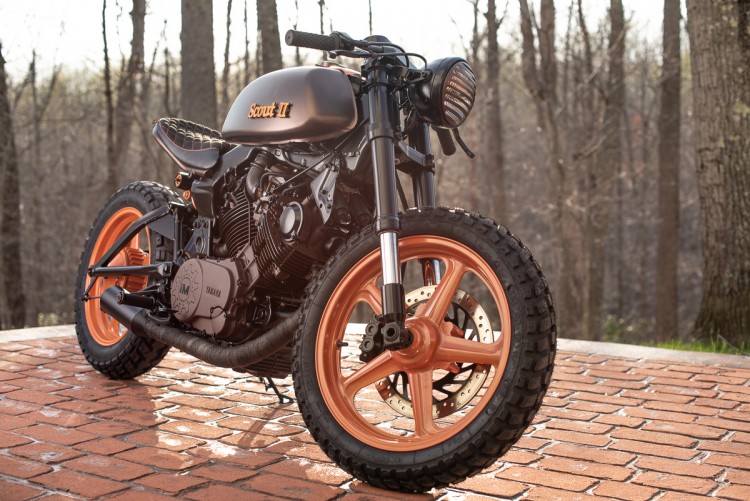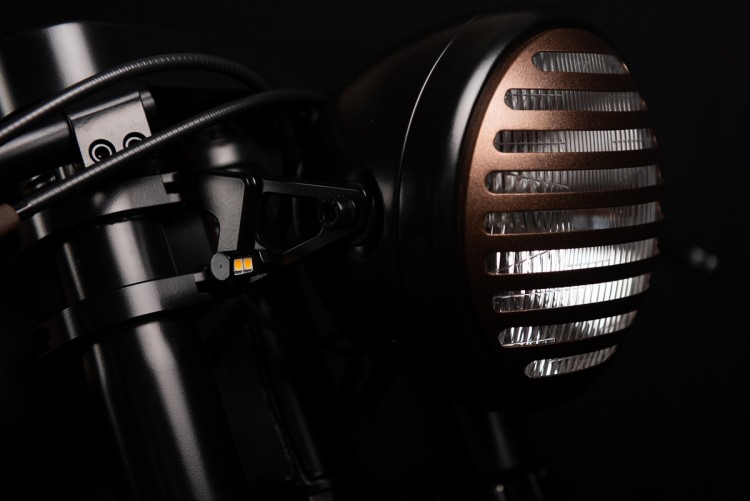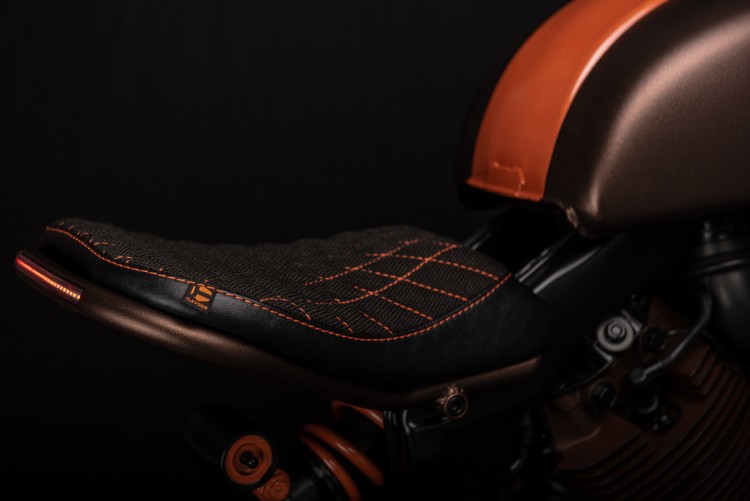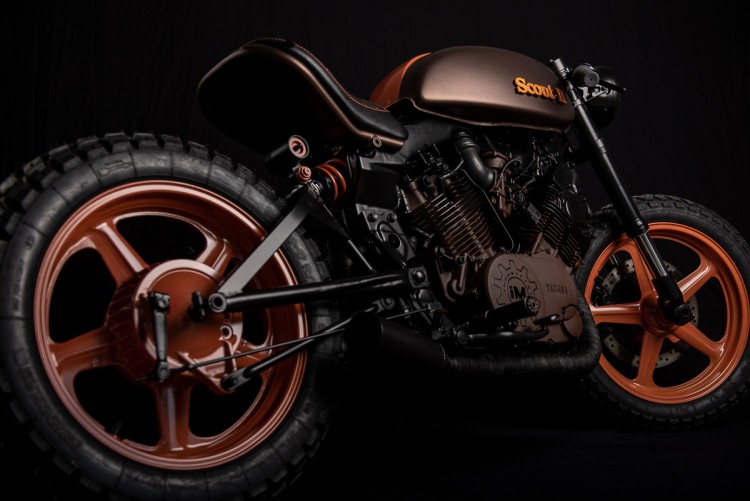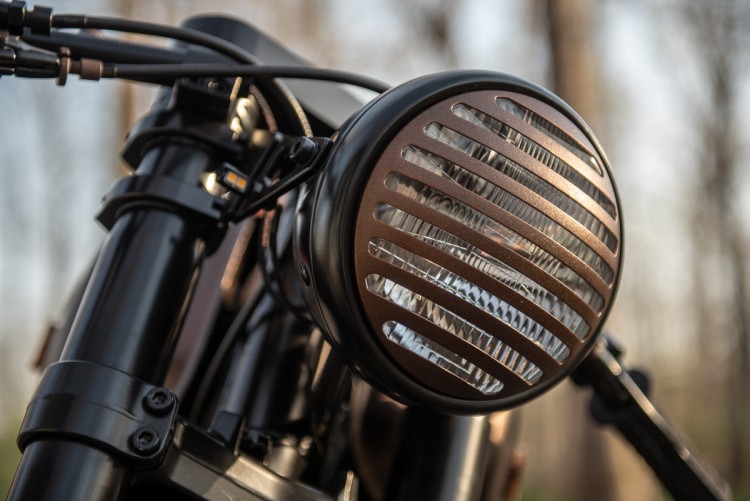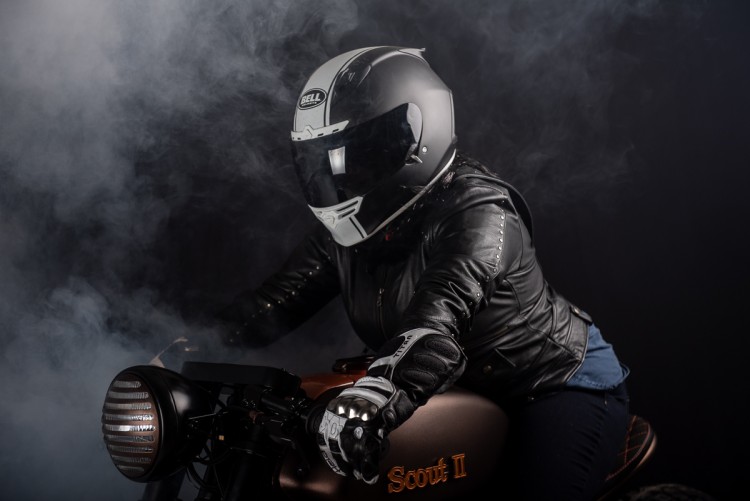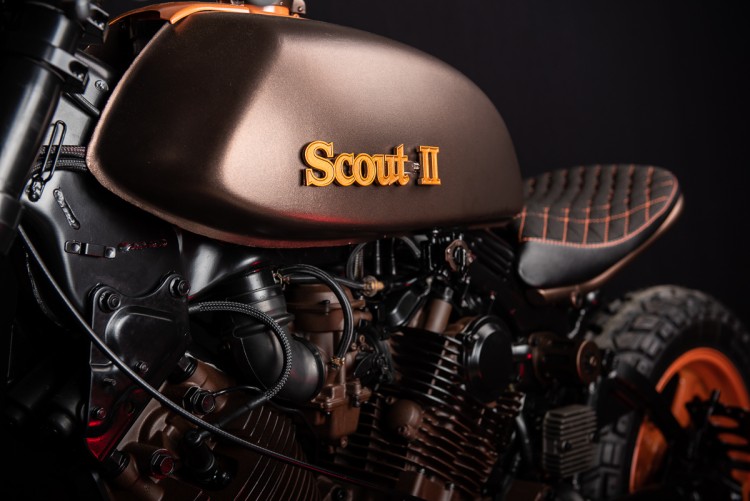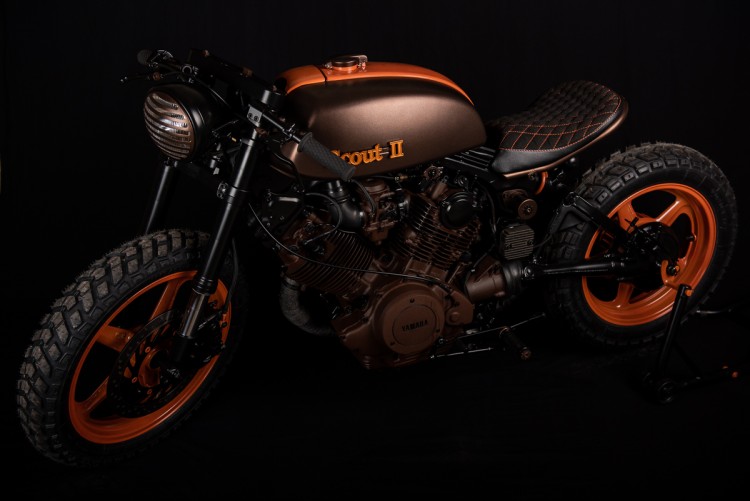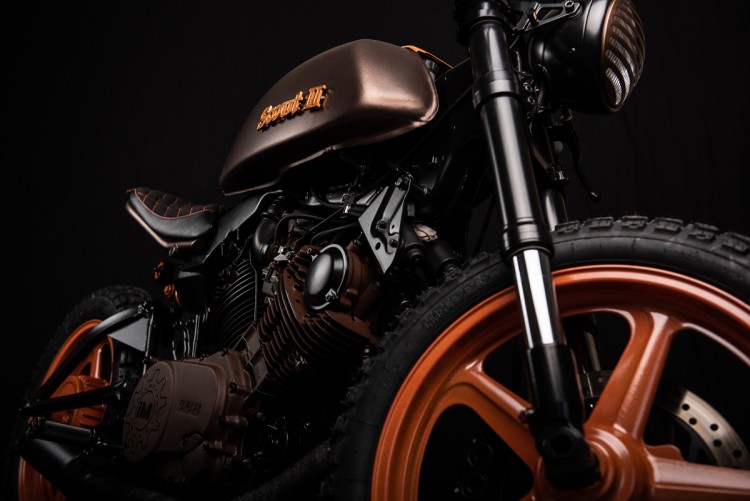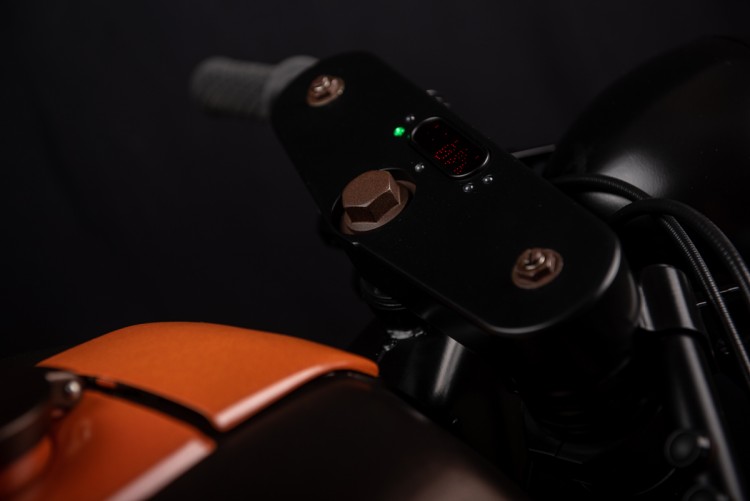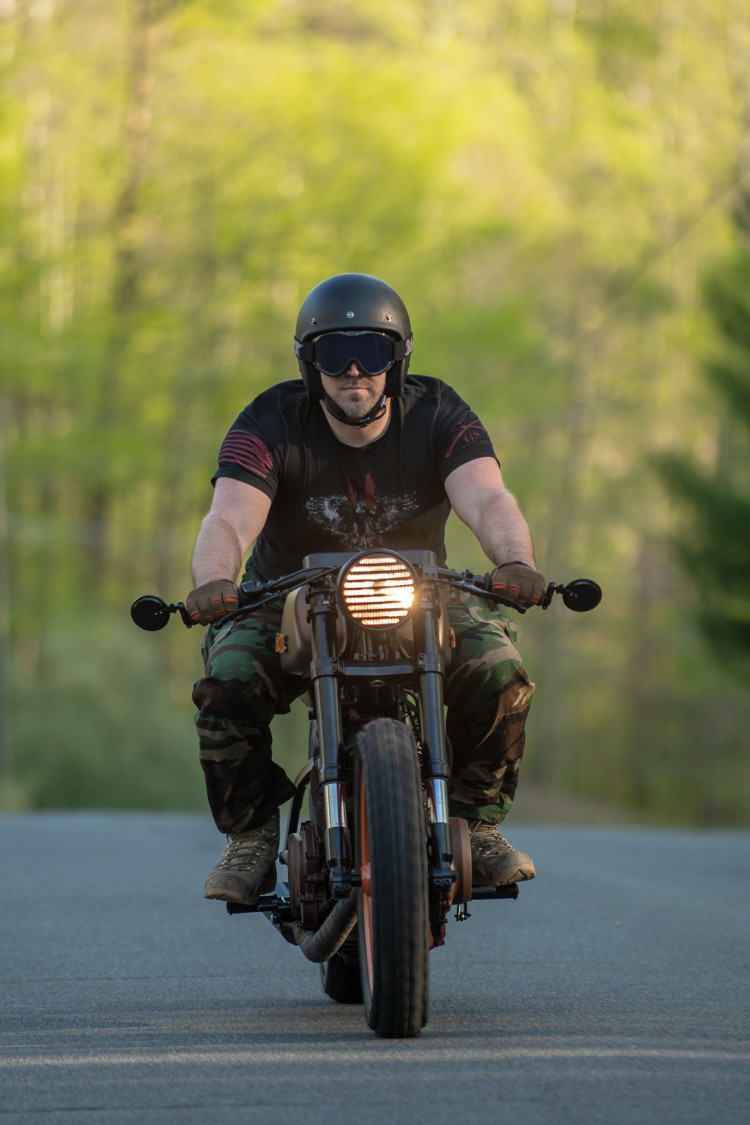 Share This Story, Choose Your Platform!
Tags