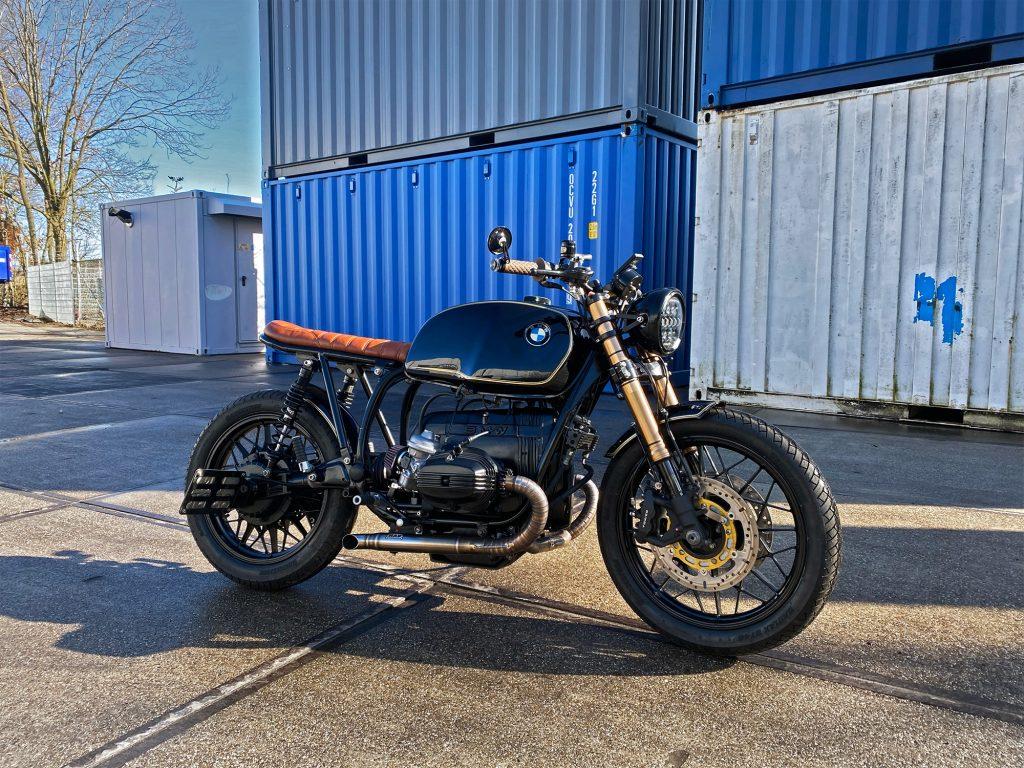 Moto Adonis is a custom bike workshop located in the Netherlands, known for their sleek and clean designs. They recently took on a BMW R100RS build, which was a stock bike with an aftermarket subframe and a specific request from the customer for to use the color Carbonschwarz metallic 416.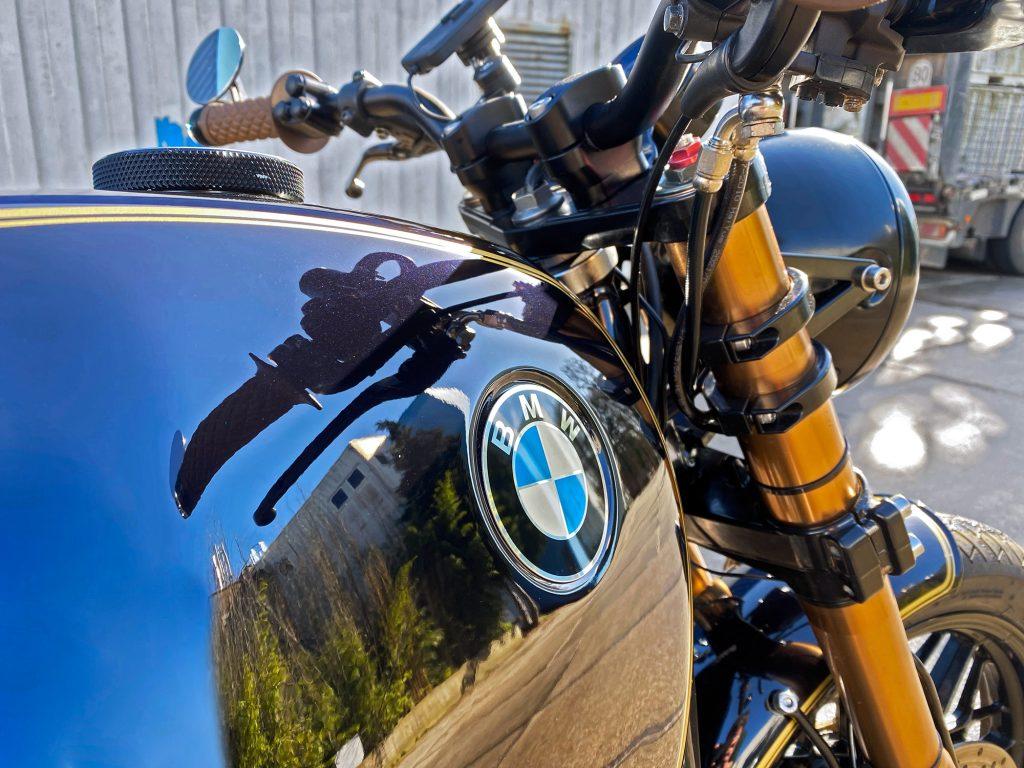 The Moto Adonis team got to work and transformed the bike into a custom machine with a high level of attention to detail. They added gold double striping to the new paintwork, which matched the golden front fork, and fitted a GSXR front fork, upgraded brakes with GSXR calipers, and a set of Moto Master brake discs with a golden center.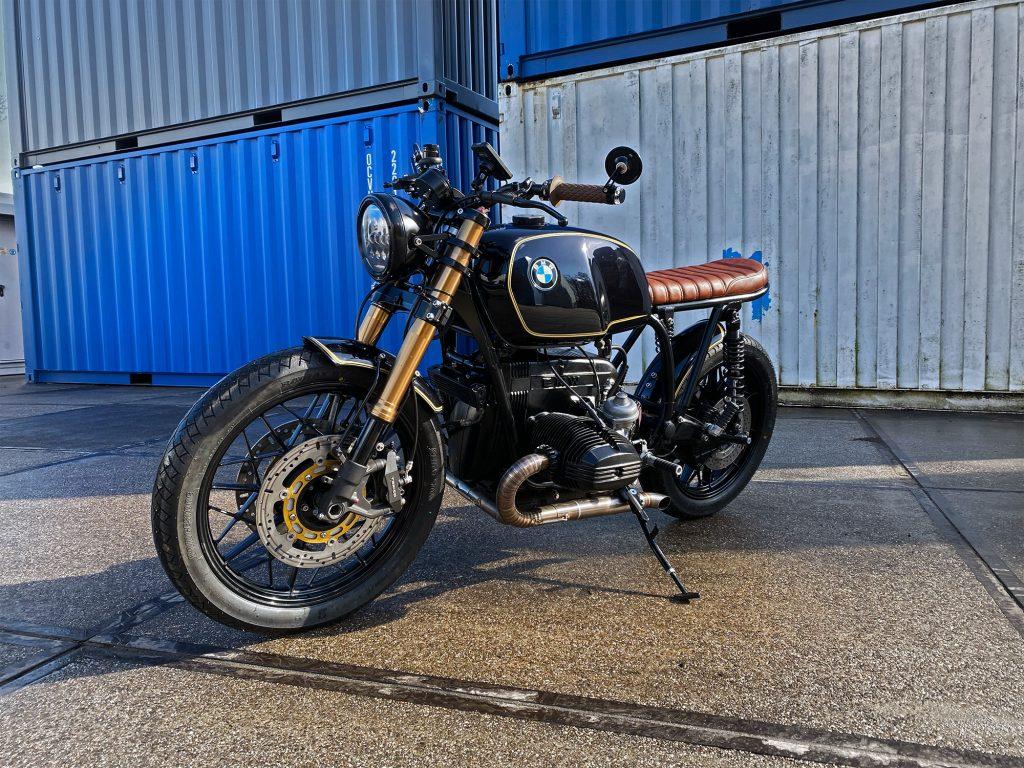 Moto Adonis also incorporated a full Motogadget system, including a speedometer and #mo.blaze bar end turn signals. They used high-quality parts such as Renthal bars, Motogadget mirrors, YSS shocks, Biltwell handlebar grips, and Tarozzi foot controls. They installed a Motone fuel cap and a Sp connect phone mount and charger, along with a custom leather seat by Mr. Miller. To top it all off, they made a stainless exhaust with MAD exhaust mufflers and DNA air filters, resulting in a great sounding bike.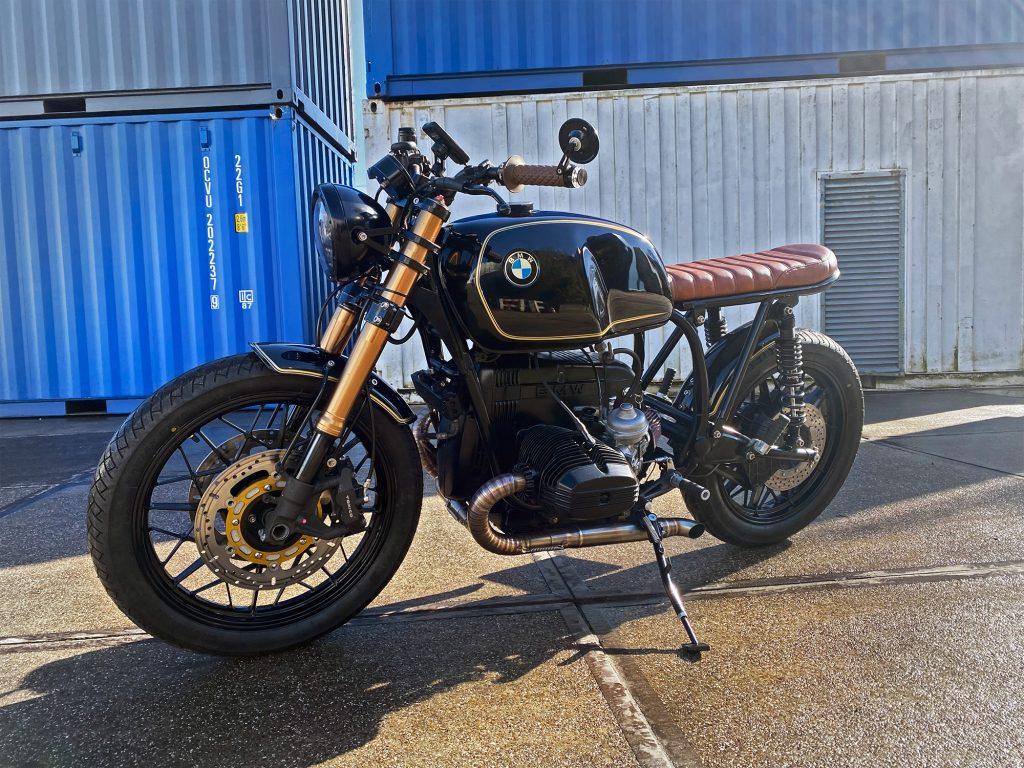 The BMW 416 R100RS build is a perfect example of how Moto Adonis puts their touch on custom bikes, making them not only visually appealing but also enjoyable to ride. As Moto Adonis puts it, "We like to build bikes with high-quality parts and a high level of attention to detail, resulting in great-looking and great-riding machines."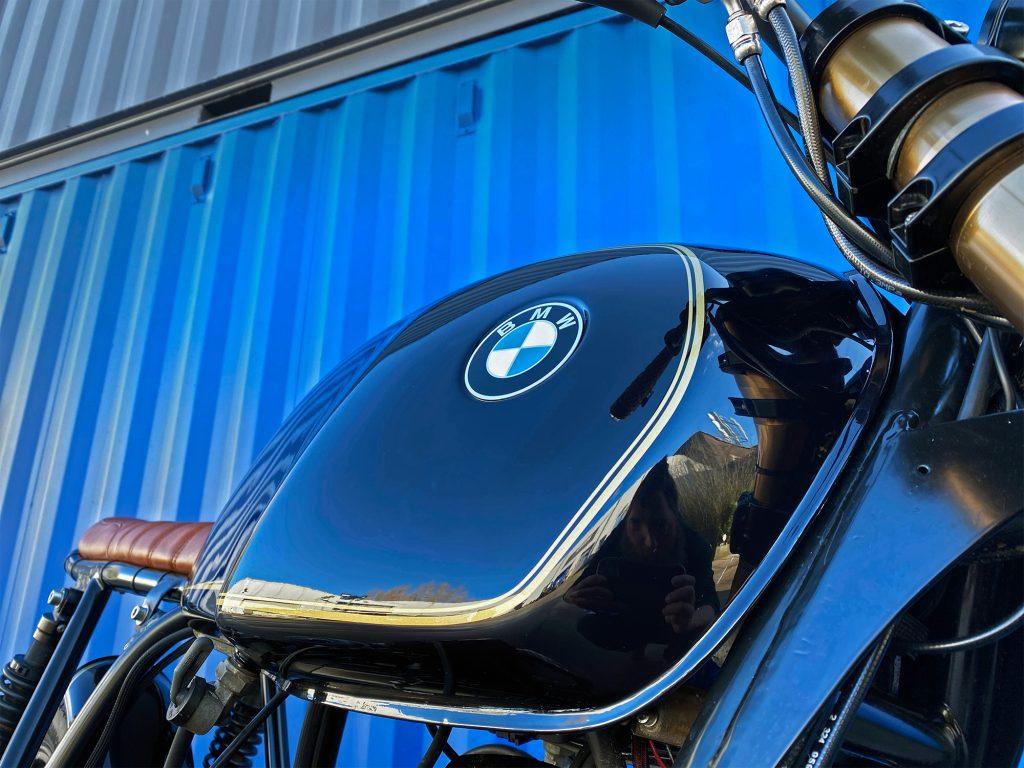 Moto Adonis has been making waves in the custom bike scene for some time now, and this BMW build is just another example of their craftsmanship. If you're interested in seeing more of their work, check out our previous article on Moto Adonis' Harley-Davidson Sportster build, where they turned a stock bike into a beautiful cafe racer.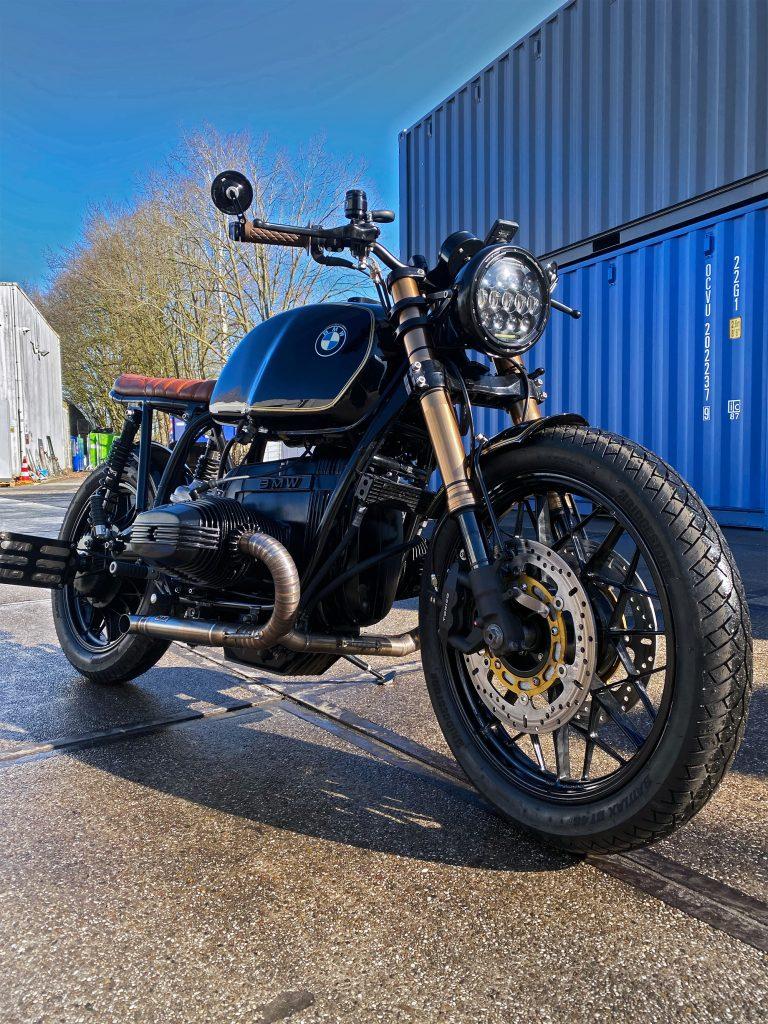 The BMW 416 R100RS custom build by Moto Adonis is an impressive machine with sleek lines and high-quality parts. Moto Adonis continues to show their expertise in the custom bike scene and makes another customer happy with their dream bike. You can check out more of their work on their Instagram page (@moto_adonis) or their website (MotoAdonis.com).
Share This Story, Choose Your Platform!
Tags