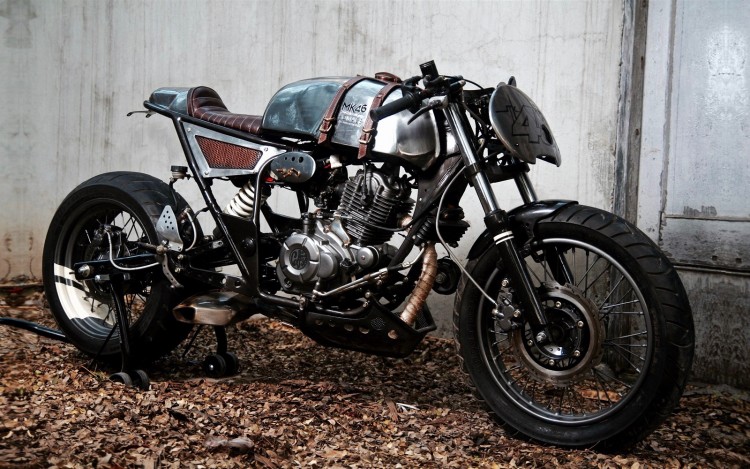 If you're giving your custom motorcycle project the label "tribute to Valentino Rossi", you're not afraid. Taking an extraordinary base bike like a Kawasaki Eliminator 175 makes it even more challenging. But the Guys from Motokraft, based in Delhi, India, had a long desired dream to build something for The Doctor to wish him luck in the MotoGP. The project started with two neglected base ingredients: an old Kawasaki Eliminator 175 and a rear section with a big fat 200mm tire. Since both main parts didn't suit that well together, they've worked their way up from the ground. The result of this "Homage Cafe Racer" project is a unique, rather post-apocalypse cafe racer.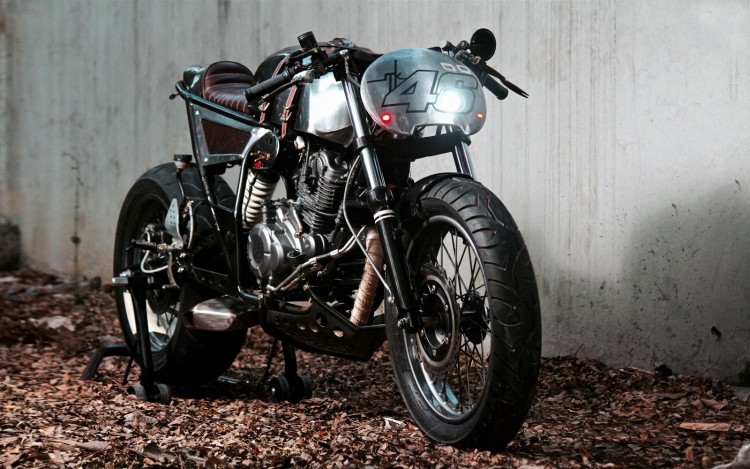 The Kawasaki Eliminator 175 may sound unfamiliar to a lot, but it was a lightweight cruiser built in cooperation with Bajar Auto to serve the Indian market for light, cheap urban transportation. Original the bike has a 173cc air-cooled four-stroke engine that delivers around 15hp. But there's nothing original on this machine. To give it some more "bite", they've upgraded the engine with a Kawasaki EL400 crankshaft and overhead camshaft with a new P220 cylinder and oversized piston. It's carburated by a 38mm BS carburetor with ported in- and outlets. A K&N filter with open exhaust will deliver more air. It now has approximately 310cc's. It's not tested on a dyno yet (;)), but it's very likely that the power output is doubled.
To change the stance and improve handling, the frame is heavily modified. Since the rear section, they want to use was built for a mono shock setup, they had to adjust the frame to fit it. In front, they've placed a 41mm telescopic fork which makes the bike lend a bit more forward. Together with the clip ons, a bit wider fork setup, and rear sets that are placed way to the back give the bike an aggressive riding position.
The metal bodywork is built from scratch: starting in front with a racy plate with integrated LED light, custom tank with beautiful leather straps and a Monza gas cap, custom seat and rear hump and a belly pan underneath the engine to finish the look. To give it a raw and rough look, the metal is polished without paint. All and all I think that this unique and extraordinary machine turned out great. I hope Valentino likes it!
Follow Motokraft: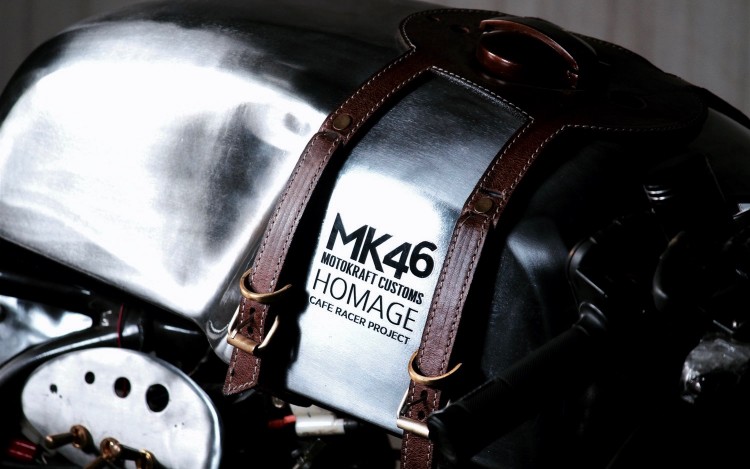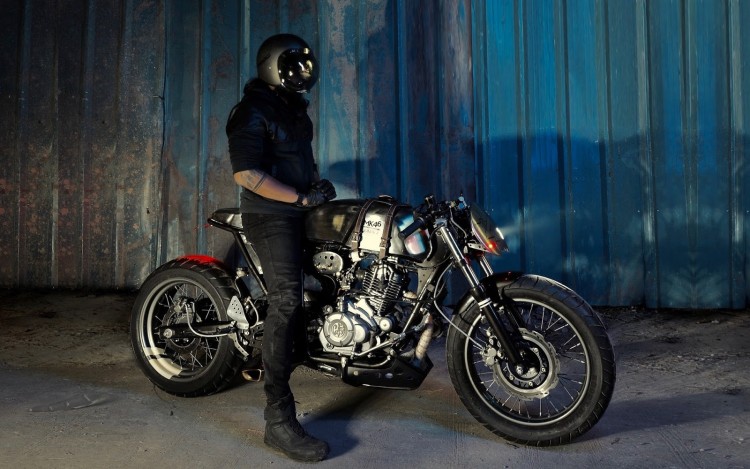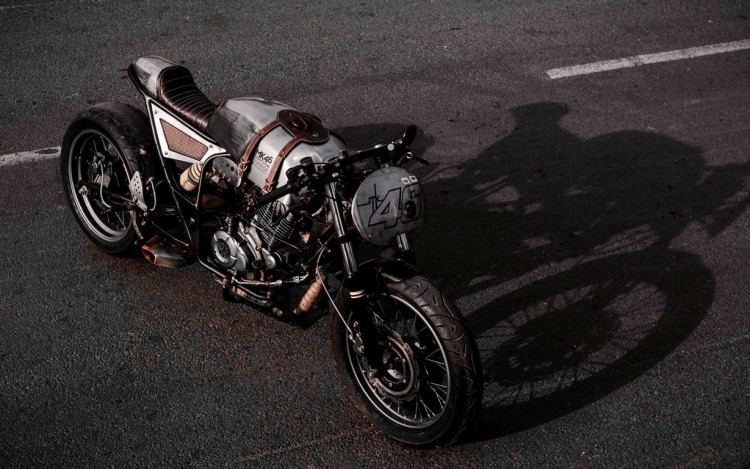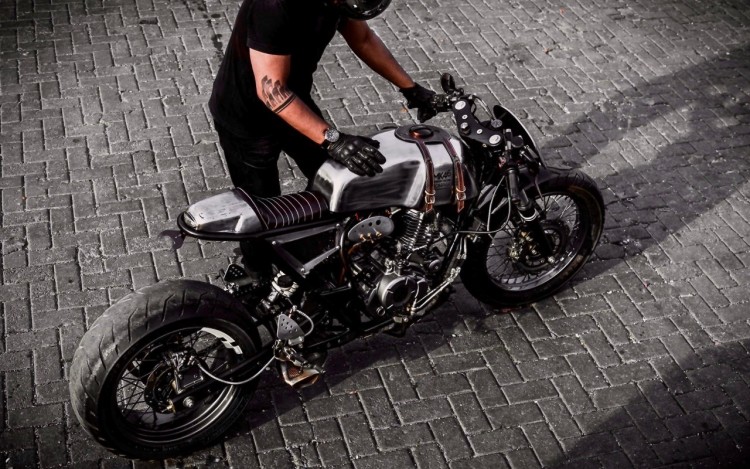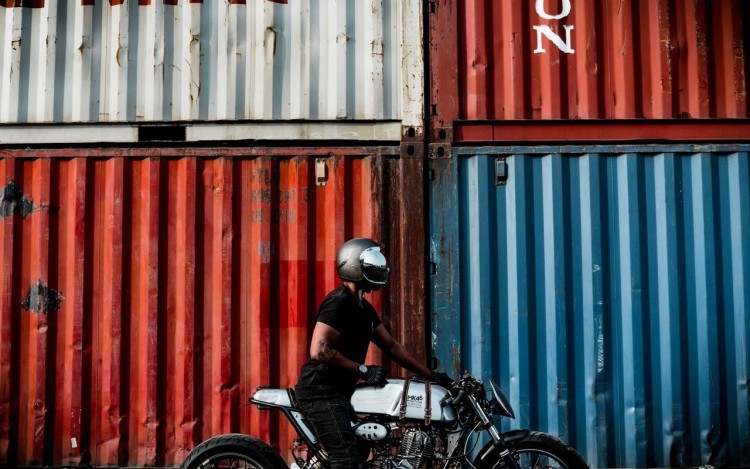 Share This Story, Choose Your Platform!
Tags