Follow us on
Facebook
,
Twitter
,
Instagram
,
Pinterest
,
Google+
,
Youtube
or subscribe to our
newsletter
.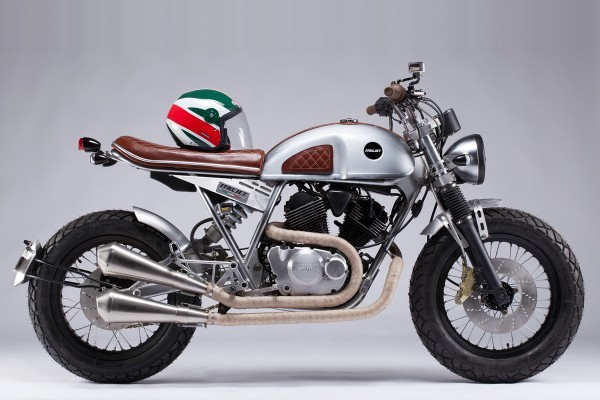 Italjet is a small Italian brand I honestly only knew from their "Dragster": an out of the box designscooter from the late 90's. Not only the looks and the use of a "space frame" where out of the box, but also the RADD forkless suspension. Before the dragster they produced small amounts of (small) motorcycles and scooters since the start of the company in 1959. Nevertheless Italjets where never a big sales success, but they seem to leverage their "heritage" with a tagline "dreambikes since 1959".
A few months ago they release some info about a whole other concept, clearly inspired by cafe racers and scramblers. Built around a small sized 250cc V-twin engine, which is pretty rare. Photo's where already spread, but now we also have some more specifications about the Italjet Cafe Racer and Italjet Scrambler:
Some specifications:
Engine: 250cc 4T V2 Cooling:
Air Cooled Bore & Stroke: 49*66 mm
Compression Ratio: 10:1
Max Power: 13KW/8000RPM
Front brake: Disc
Rear Brake: Disc
Front Tire: 120/90/17
Rear Tire 130/80/17
Battery 12V/8A Net
Weight: 128.5 kg
Ignition: CDI
Transmission: 5 speed
Final Drive: Chain
Starting system: Electric
Suspension Front: Telescopic
Suspension Rear: Hyraulic
Maybe it's a trend amongst scooter-makers: a couple of days ago Kymco came up with a likewise concept with their Kymco 300 CR Cafe Racer.
Some optical changes on the Scrambler: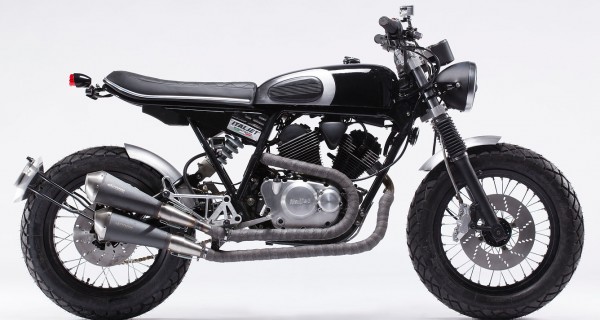 The Italjet Cafe Racer: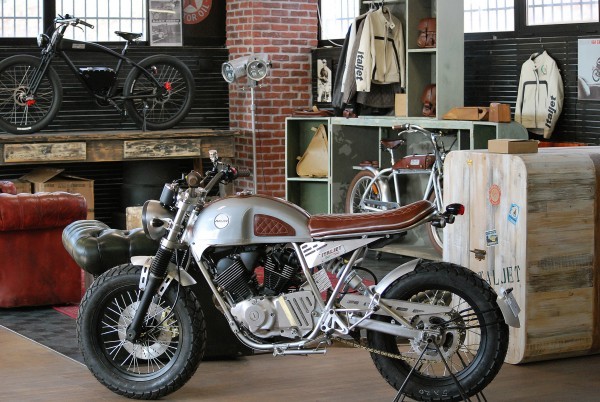 Share This Story, Choose Your Platform!
Tags