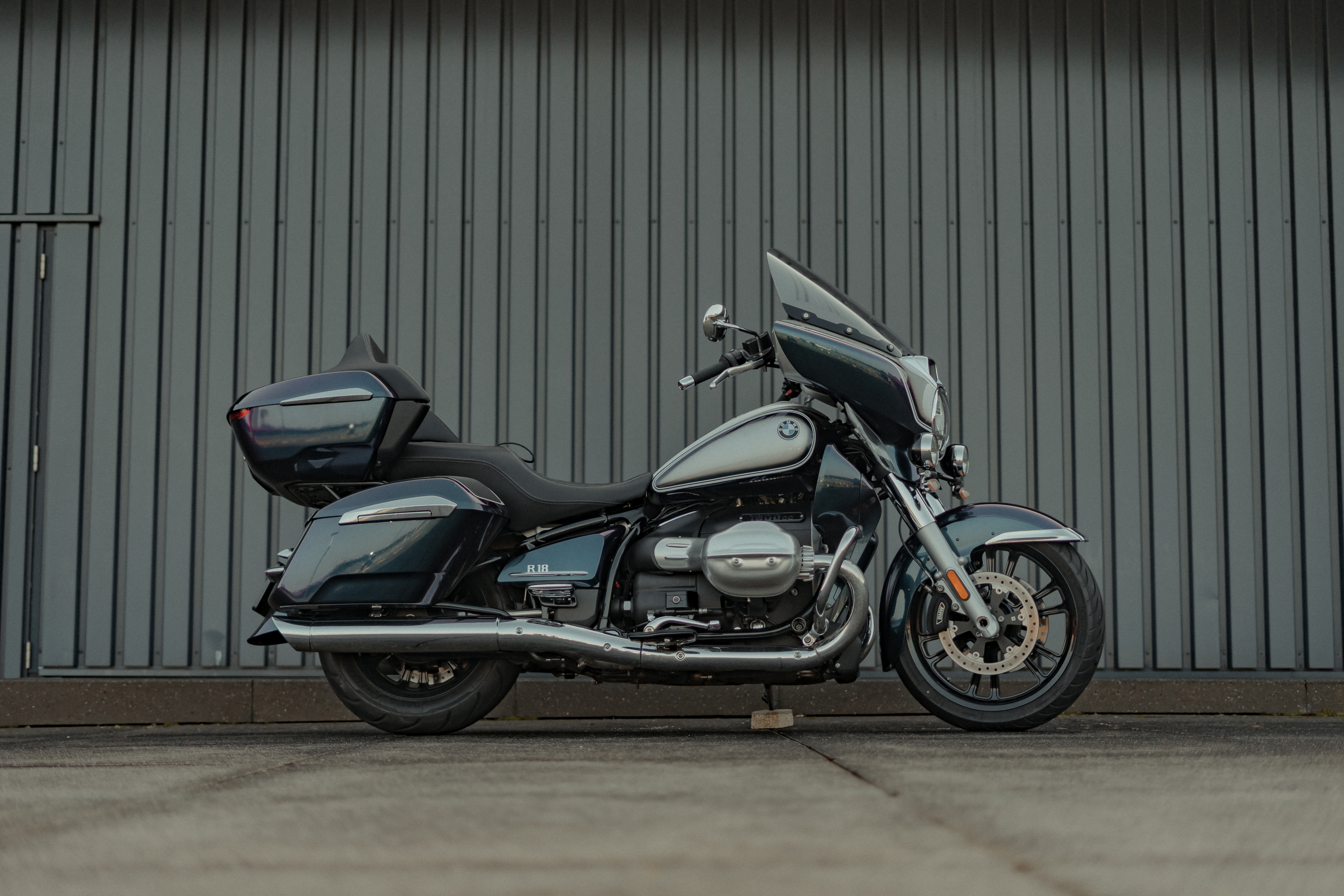 How to have fun with two bottles of Coke
This must be the strangest opening I have ever used to start a review of a motorcycle. Nevertheless the first picture that popped into my head when I fired up the massive engine of the BMW R18 Transcontinental, was of me holding two bottles of coke in each hand while shaking them vigorously from left to right.
Having ridden Beemers for years I was quite used to the feeling, but to have a 900cc piston on each side was a whole new sensation.
As MotoShare and BMW Motorrad Benelux had teamed up to promote the R18 models. I was offered the opportunity to ride this giant for a week. Next thing I knew I was finding myself riding my 'rear fender-less' caféracer for an hour while avoiding cats and dogs falling from the sky in large quantities.What a start of my Monday morning!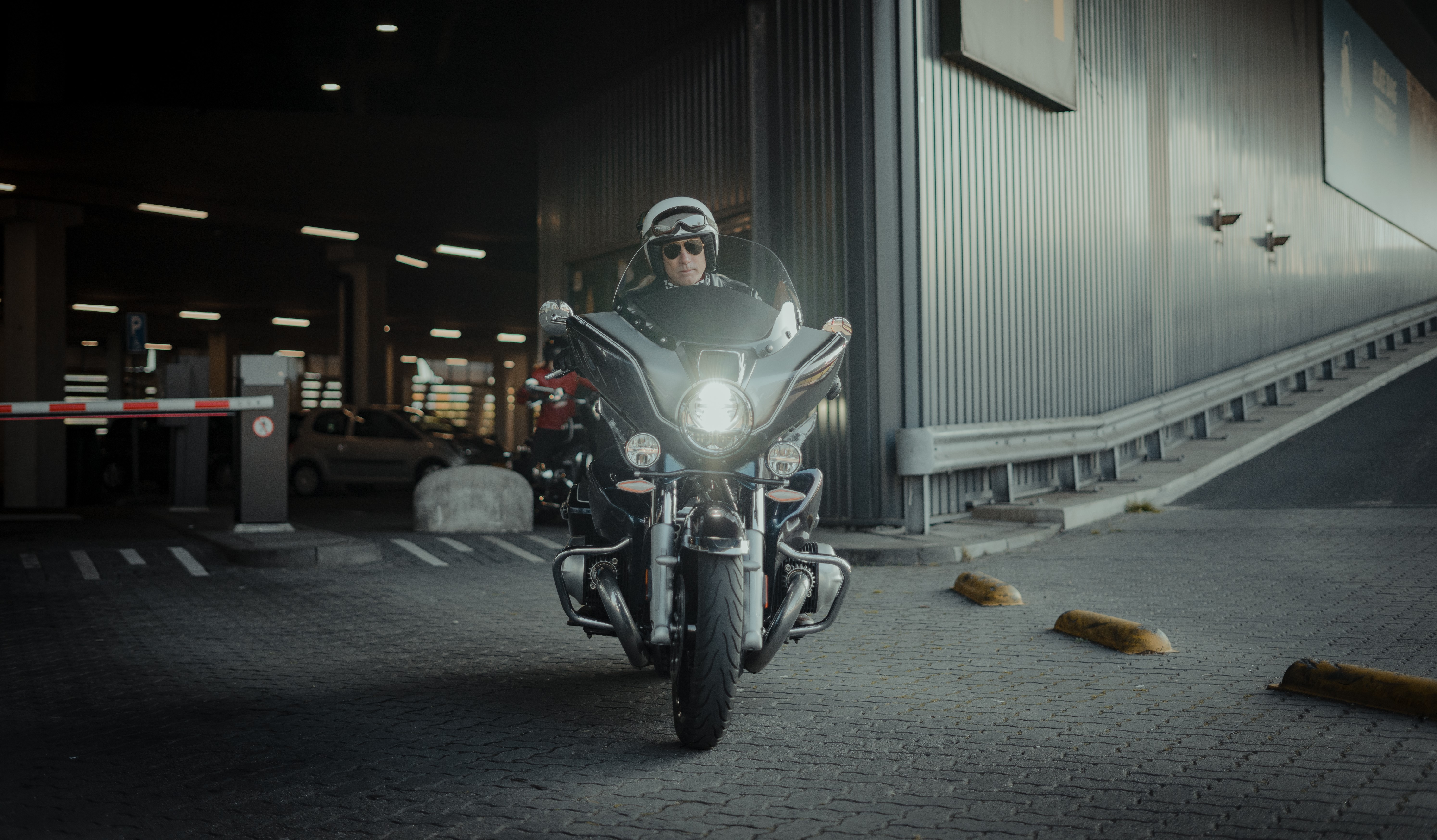 Arriving in style but soaked to the bone at BMW Motorrad's Fleet Services, I quickly wrapped up the paperwork and hopped on the R18 to speed to my next business meeting.
The rain was with me all the way for another hour while I was doing my utmost to get to grips with this battleship. Traditionally riding with a jet helmet, I had my goggles fogging up constantly. My very limited view turned my close encounter with this baby into a challenging ride, sweaty armpits included.
Learning curve
It took me about a day to get used to the BMW and its unique road behaviour, but that might well have been more between my ears than anywhere else. It's the sheer size that may scare you off at first glance. When starting up the bike, it will greet you by wiggling its hips. Automatically you will find yourself immediately planting both feet firmly on the ground to create a sense of stability, but after a while, stopping at a traffic light will feel OK with just the right foot on the ground. It takes a bit of getting used to, that's all. The R18 is much more of a Gentle Giant than you might expect.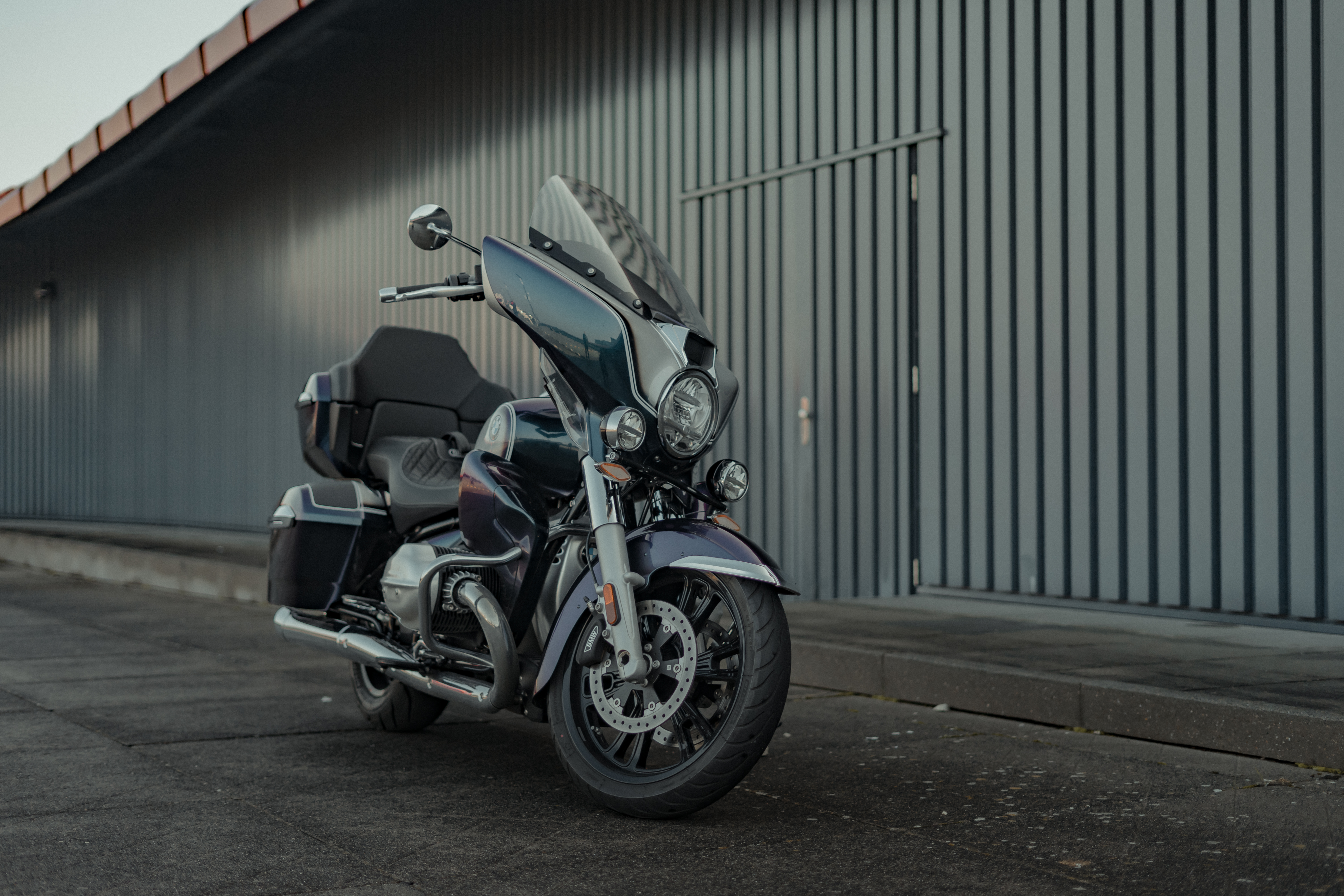 Hooligan
I was riding the 'option 719' edition which comes with about all the extra's (and more) you can think of. Anything you can imagine is added to the R18 making it utterly complete and always ready for long hauls. The storage space side cases are a bit limited by the speakers mounted in the lids, but leaves enough room to store stuff you may want to drag along on a longer ride. The top case is spacious and will let you squeeze in loads of goodies that don't fit into the side cases.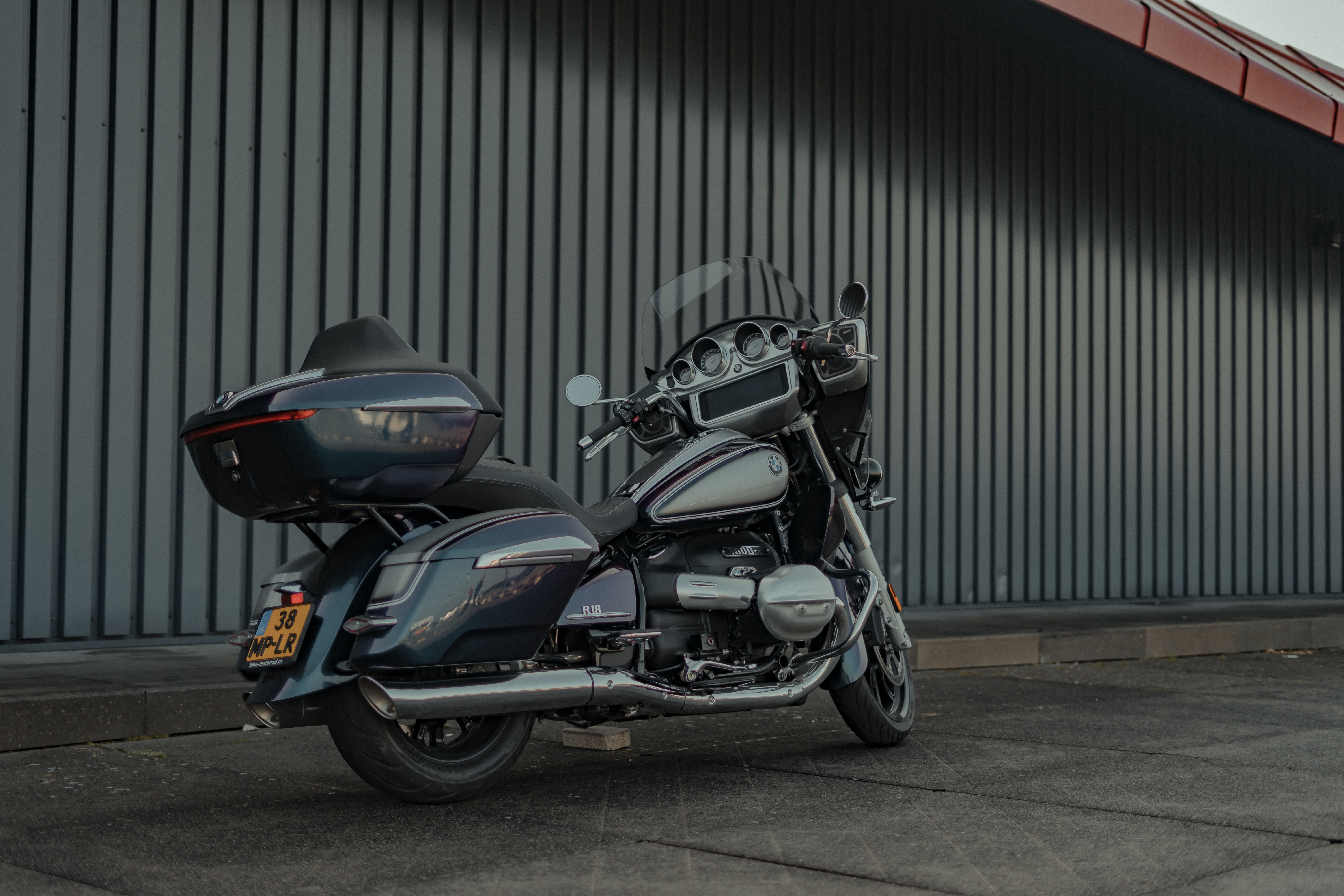 The top case being the larger one, I decided to store my inner hooligan in that little dark cave. There was no room for him on this machine I figured. It was funny to experience the difference in attitude I had when riding this awesome machine. A sense of royalty if you will, stimulated by the reactions you get from other people on the road. The R18 is by no means a bike you will often see on the road and the Transcontinental is even more outlandish. You get a lot of second looks and passengers in cars giving you the thumbs up.
All of this will make you (at least this is the effect it had on me) sit up and have a face that beams with confidence. You have it all under control and you are having the time of you life. No hooligan in sight.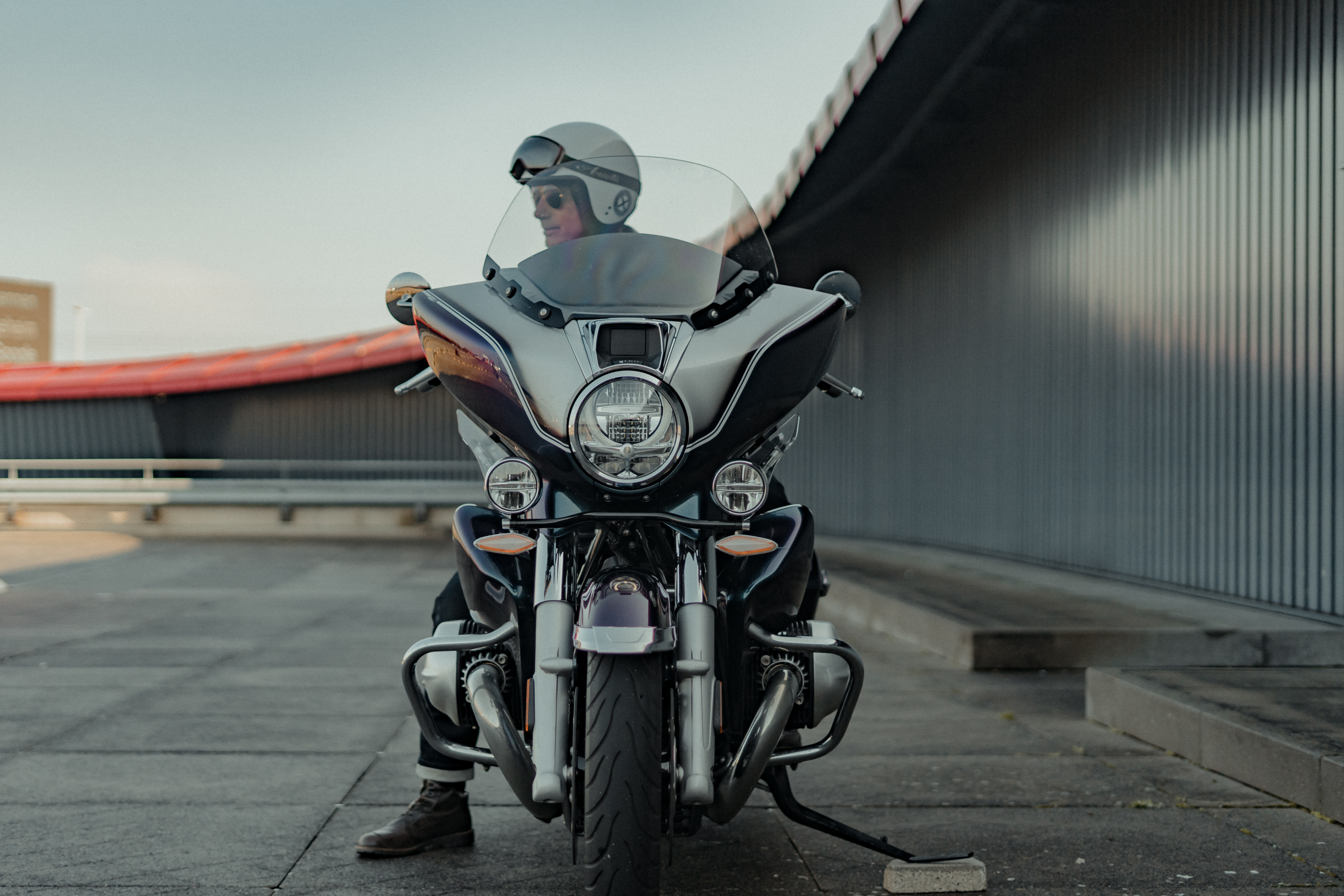 Pandora's box
However…… after a couple of days riding it felt as if the machine and I had grown really fond of each other. We started playing around and curves yet again became the usual invitations to twist the throttle. The top case must have been Pandora's box, and I must have given my inner demon a chance to escape. Together we challenged the R18 to a duel and experienced the might of the 1800 cc engine. Floorboards were scraping the tarmac on a regular basis as the mutual respect between rider and machine continued to grow.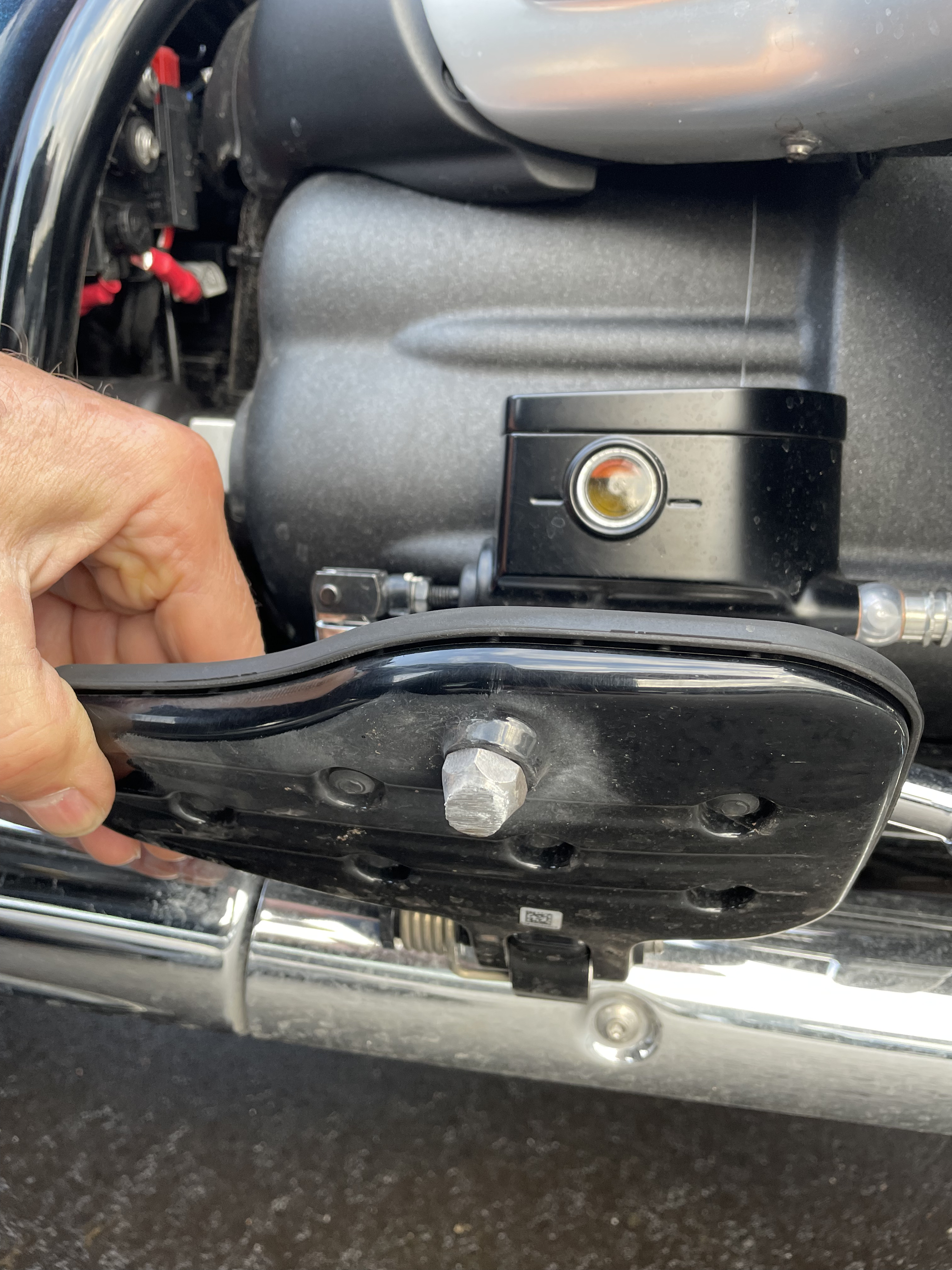 Straight as an arrow
The steering damper is an accessory that added a lot of stability to the road handling at high speeds straights (we hit 170 km/h easily) as well on fast corners at around 130 km/h. The signature on the bike reads 'made in Berlin'. It refers to the heritage of the R18, but it has the Bavarian seal of modern day quality that makes riding a blissful experience.
In spite of its size the R18 it is surprisingly nimble and has a very short turning circle, making it easy to manoeuvre even in tight urban spaces. Unfortunately these bikes are wide because of their front fender and the cases in the back, so I had to give up on my habit of crawling forward in the city between rows of cars to be the one on pole position at the traffic lights.
Lane splitting is something else however. When the 'Batwing' appears in people's rear view mirror the immediate reaction is to veer sideways to let you through. Which is kind of nice. Lane splitting works on highways when there is enough room the keep a safe distance from the cars on either side. On smaller roads the bike is just too wide for comfort.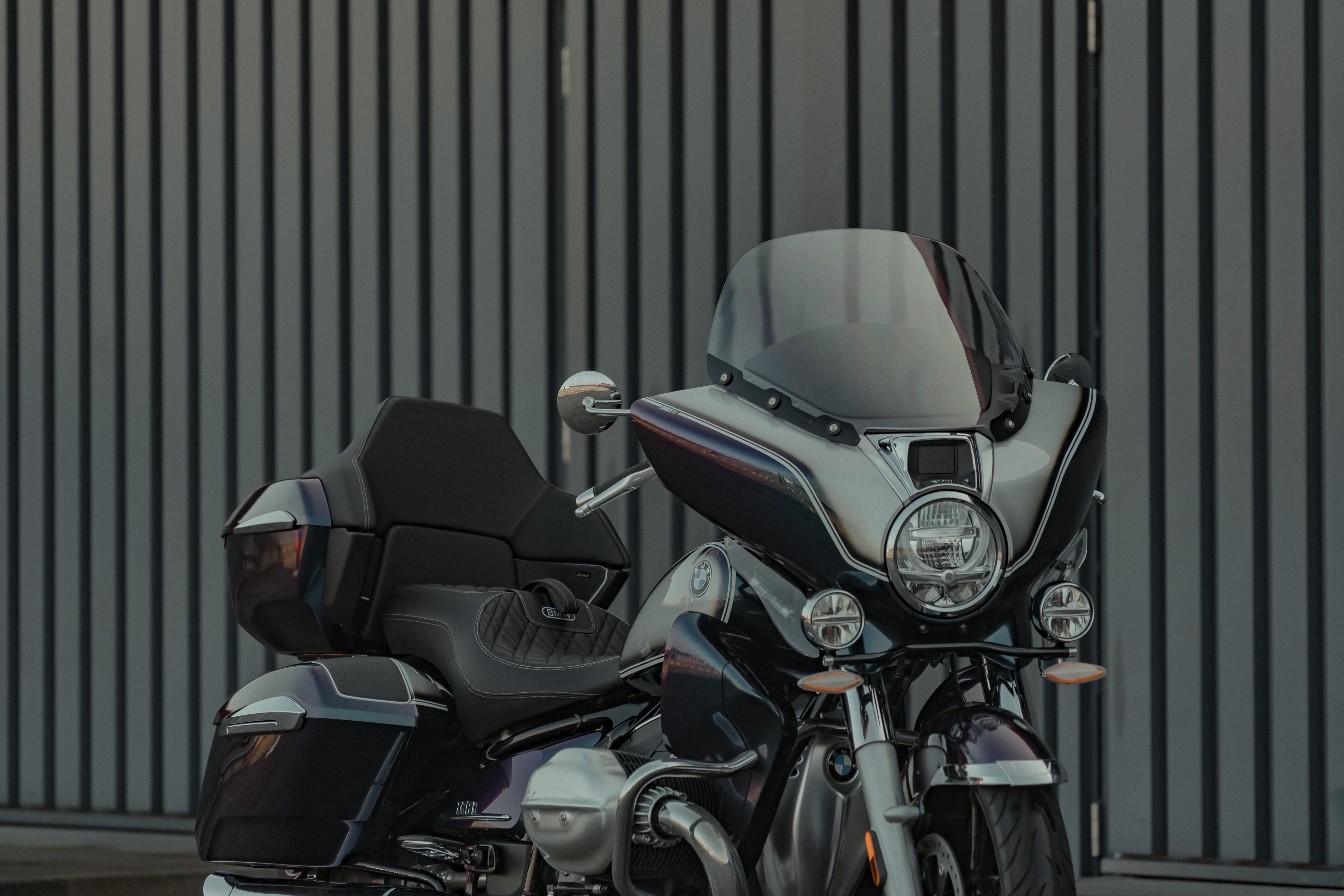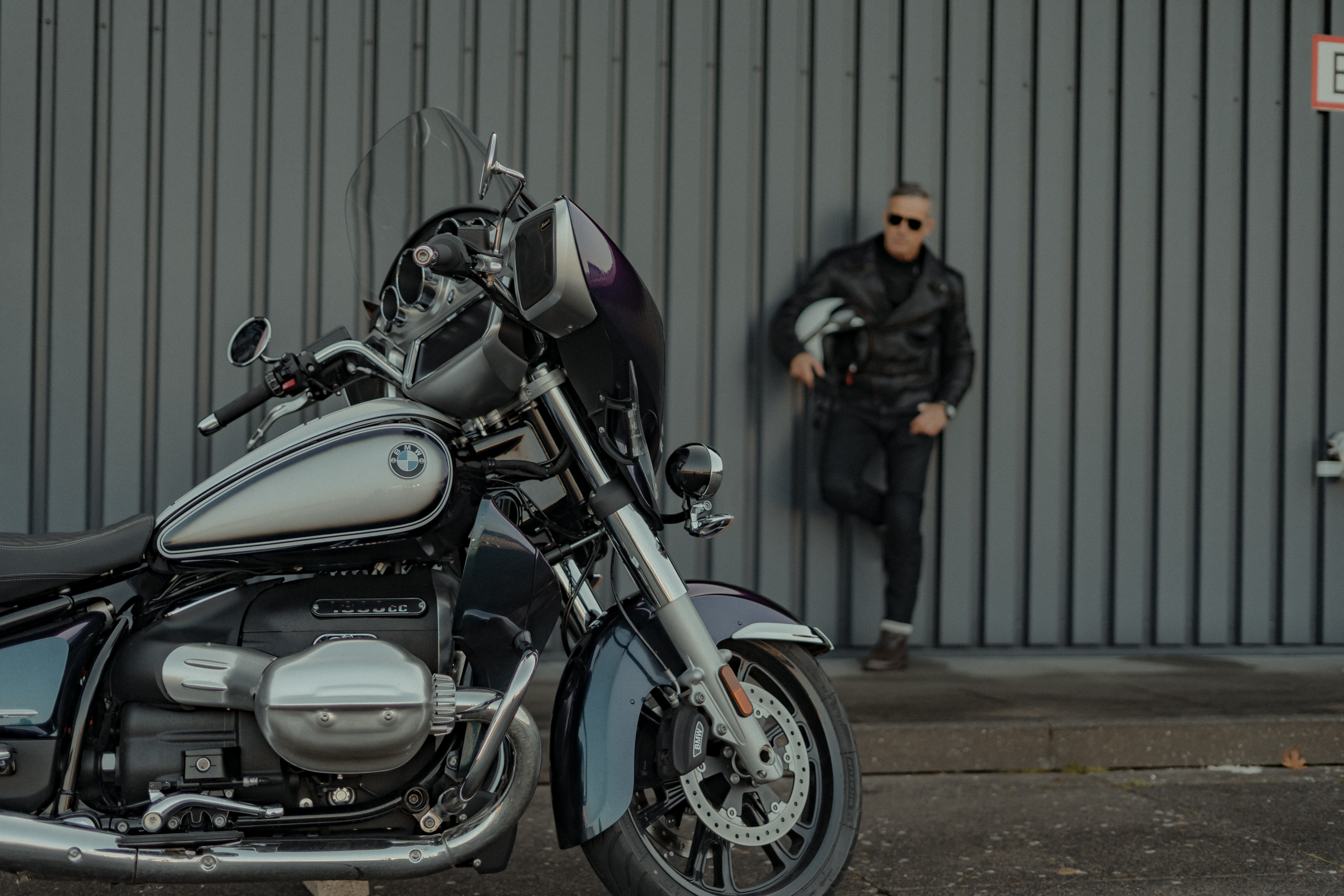 Road side reactions
The response from people you meet on the way vary enormously. The majority will admire the BMW and comment on the way the German manufacturer has designed this build. As it should be, every little detail is just right. And, yes indeed, the Bayerische Motoren Werke have done a damned good job as you might expect.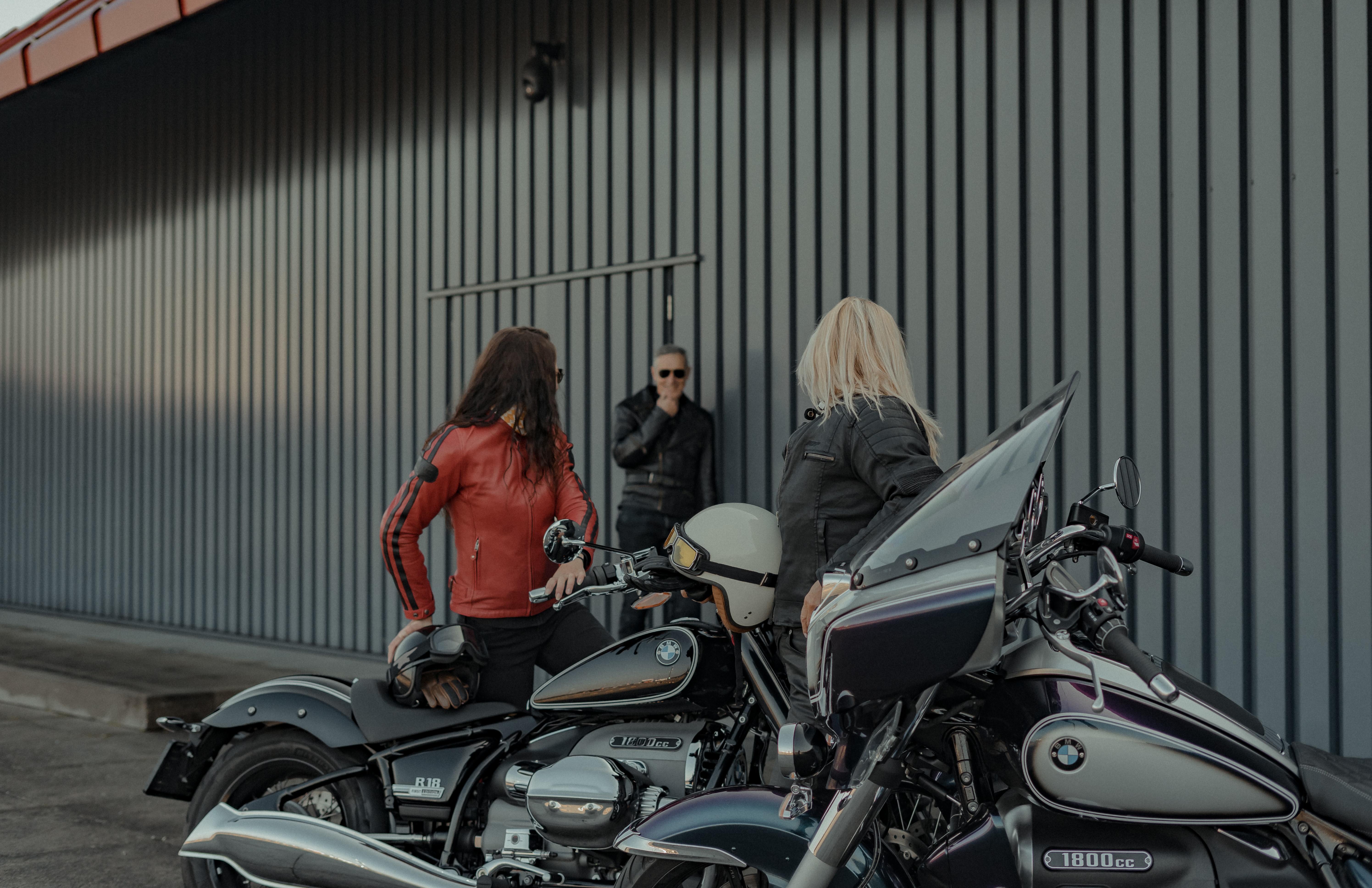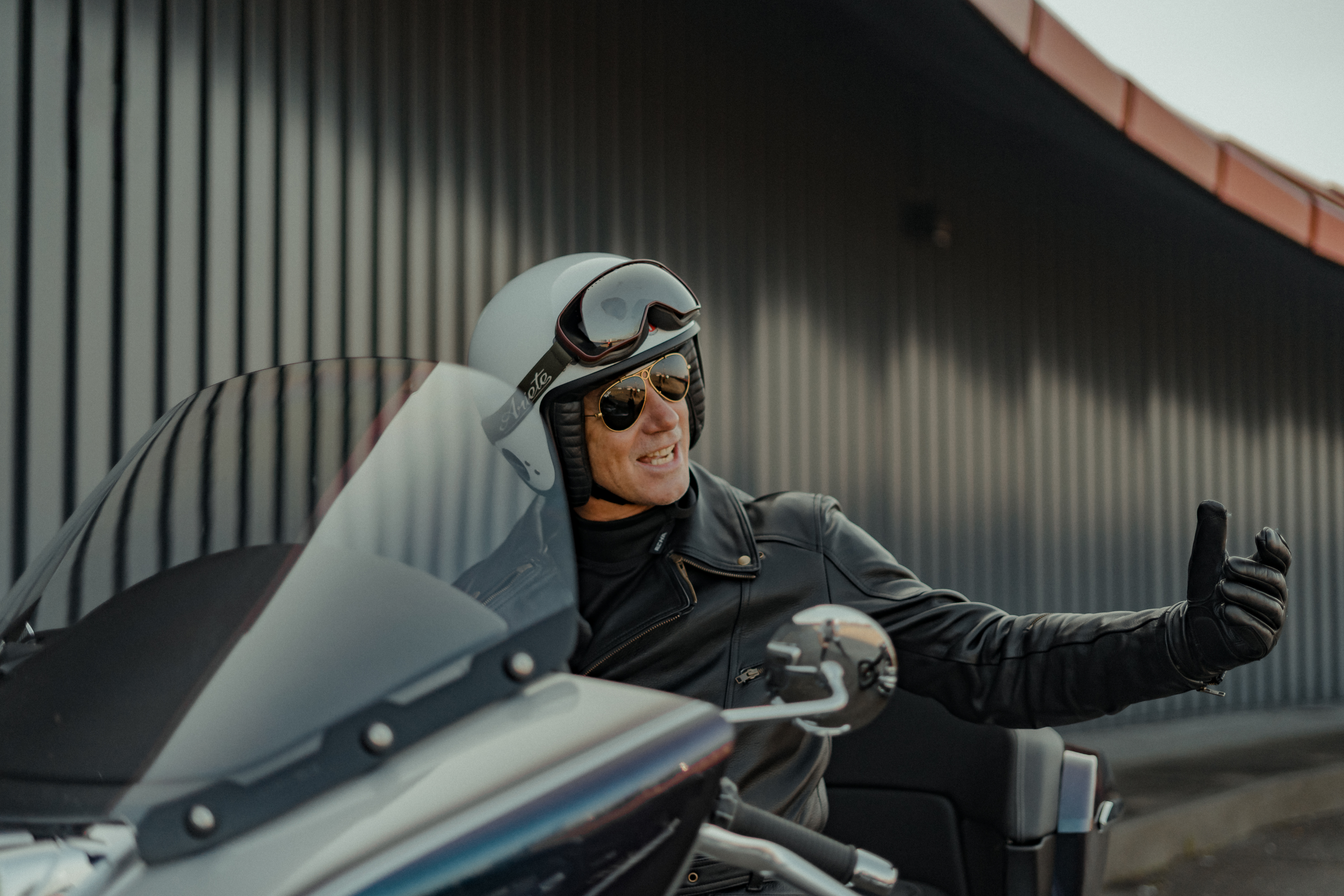 But then there are the fans of American Iron. They will claim the R18 Transcontinental is nothing more than a rip off of one of their beloved brands. Also they will complain about the footboards being mounted too much in the center which they view as less comfortable compared to the forward positioning of the controls on American machines. This being caused by the two gigantic cylinder heads sticking out on either side of the frame.
I did not experience it as being more uncomfortable. And those cylinders, with the two bottles of Coke vigorously swinging left and right on the inside, are a very pleasant sight, also when riding. In response to the remarks on the position of the feet I'll add that riding those big V-twin bikes, especially in the Summer, can sometimes become unpleasant with the heat from the rear cylinder warming up your inner thighs beyond comfort.
But as always it is a matter of very personal preference.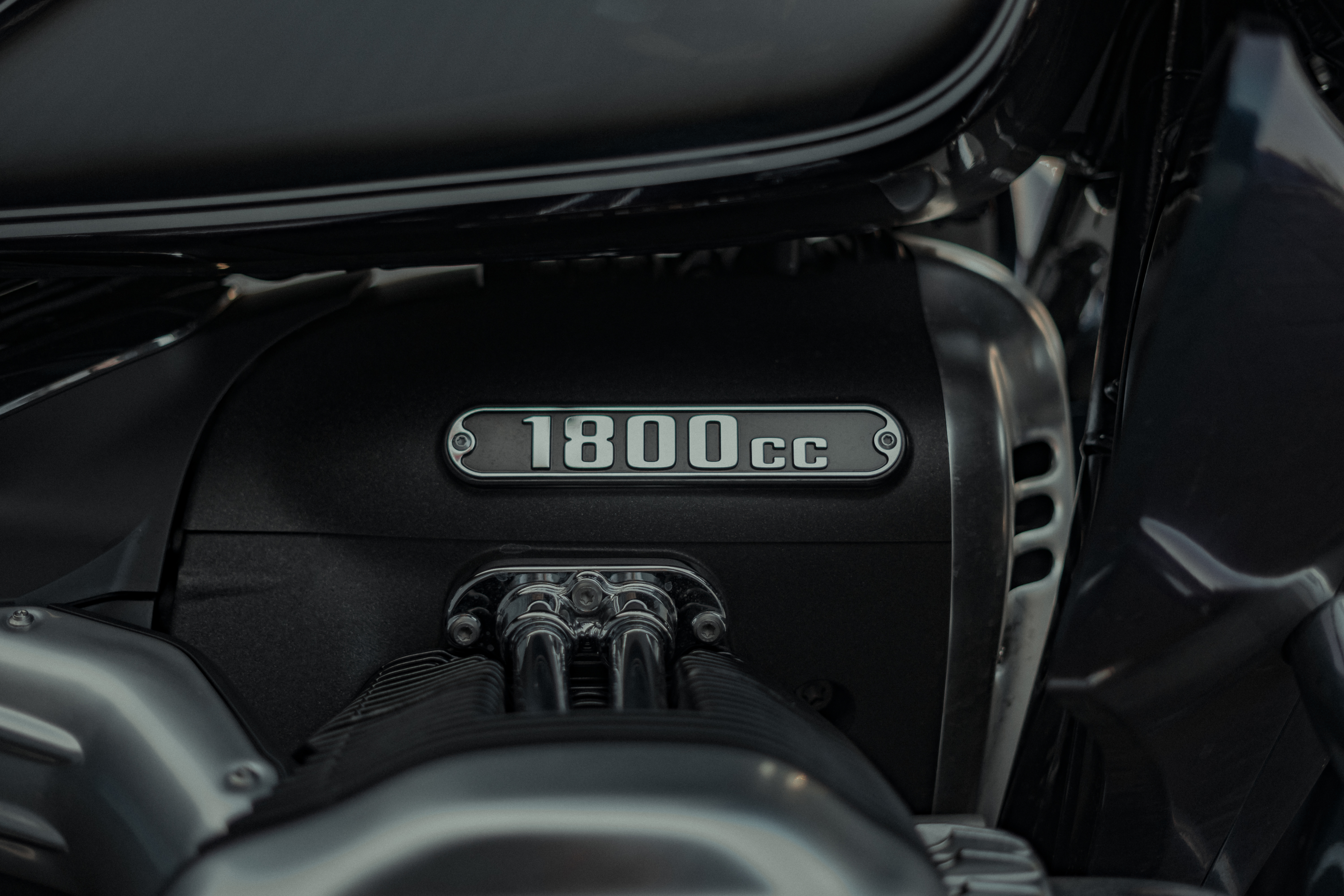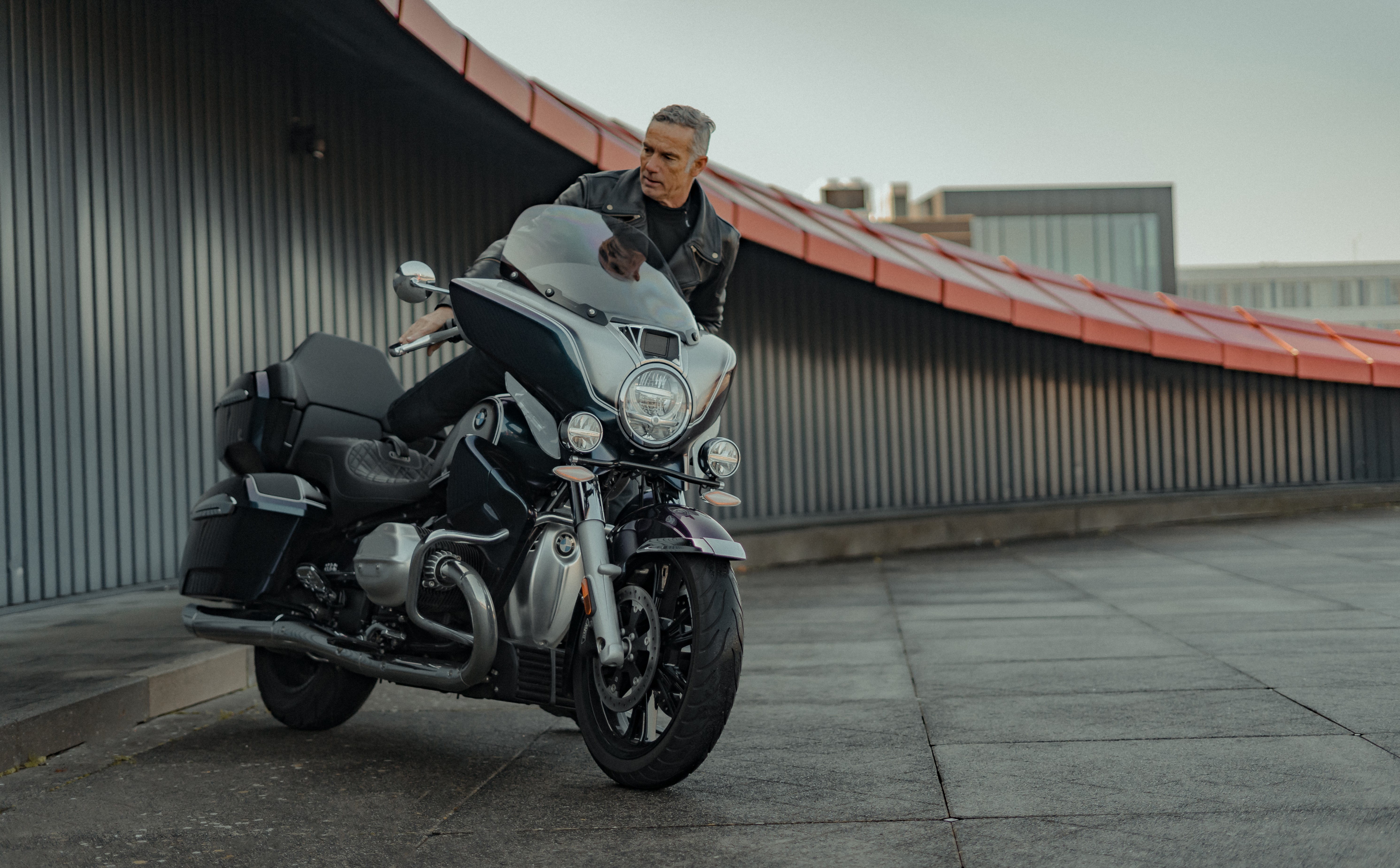 Technical data on this particular R18 Transcontinental:
• It comes with a package called 'option 719'** which includes lovely extra's such as exquisite special paint, hand striping, meticulously hand-stitched seats and loads of other stuff
• They also added a whole list of accessories such as:
o Hill start control
o Headlight Pro
o Central locking
o Reverse gear (electric)
o Active cruise control
o Automatic tire pressure sensors
o Intelligent Emergency call
o Marshal Gold series Stage 2 Sound blaster (magnificent sound!)
Special thanks to:
Bikes:
BMW Motorrad
Apparel:
Lifestyle Motowear
Photography:
Gijs Paradijs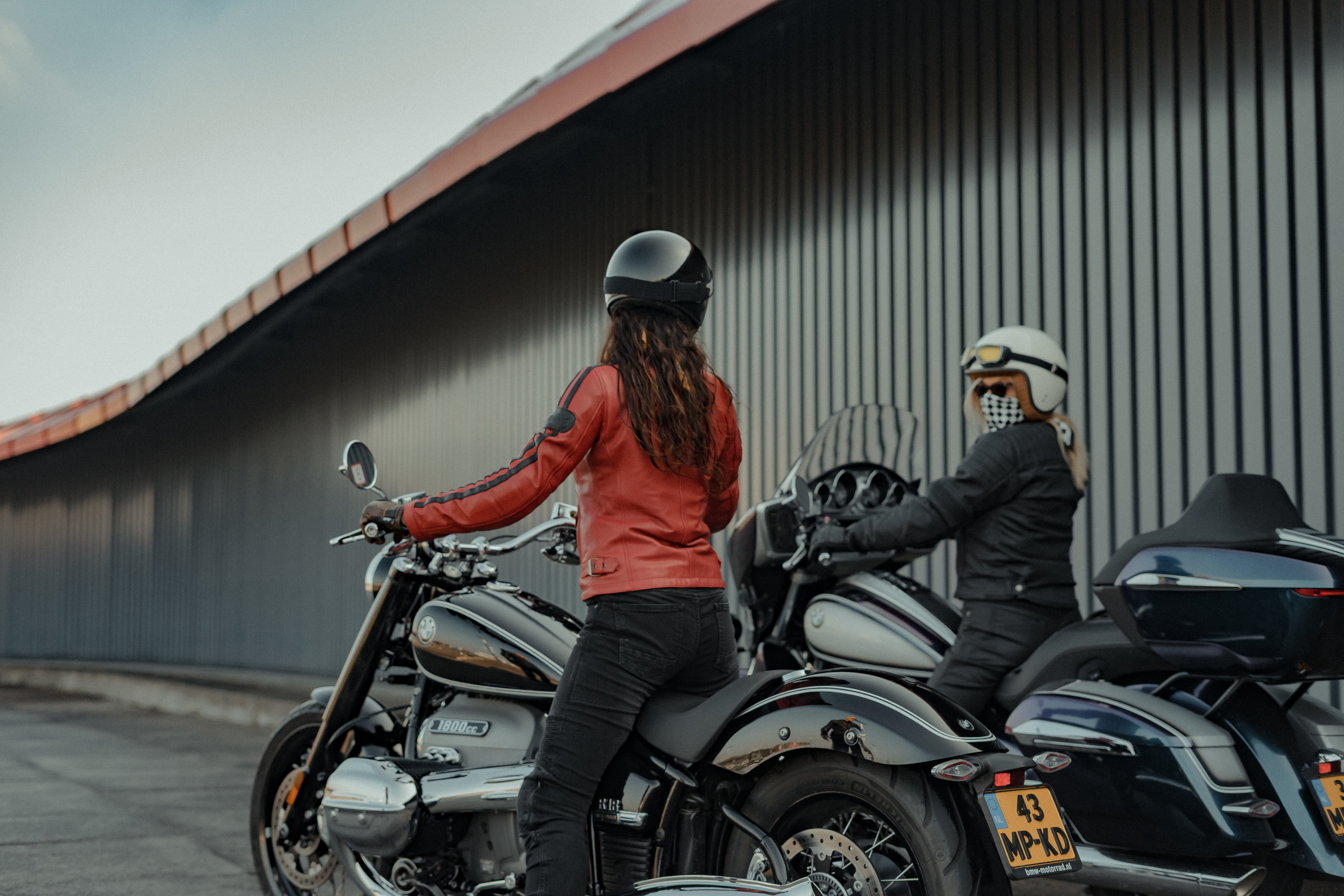 Share This Story, Choose Your Platform!
Tags