Follow us on
Facebook
,
Twitter
,
Instagram
,
Pinterest
,
Google+
,
Youtube
or subscribe to our
newsletter
.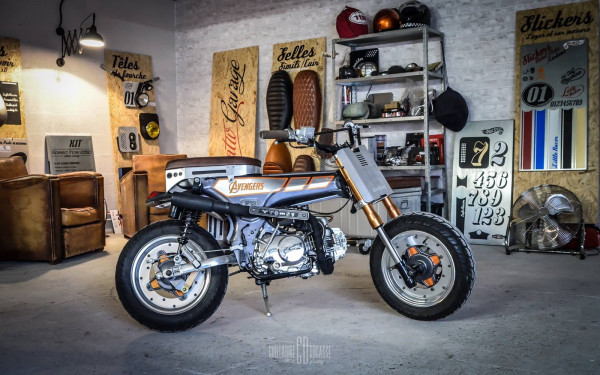 I've always got a special place for lightweight custom bikes. I don't know why, but maybe it's because I don't see a lot of them customized. I'm a big fan of Vespa's and I can remember that this custom Vespa by Marek Nachlik got a lot of likes and shares when I featured this. Just like the Honda Zoomer Cafe Racer we saw on a bike expo.
As a youngster, Honda mopeds like the SS50 and the Dax50 where pretty desirable. Guys who rode one of these always were seen as the "cool kids". So that's why I wanted to share this awesome Honda DAX125 built by Creativ Garage. It's called "Avengers".
Photo's shot by Guillaume Ducasse Photography.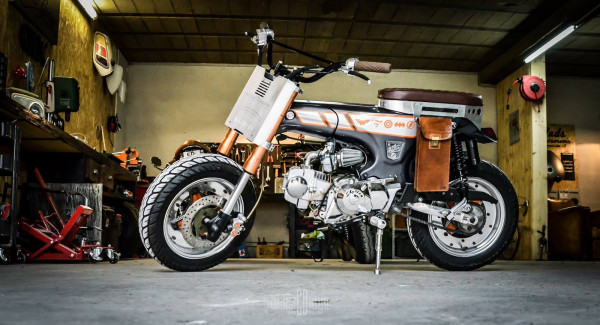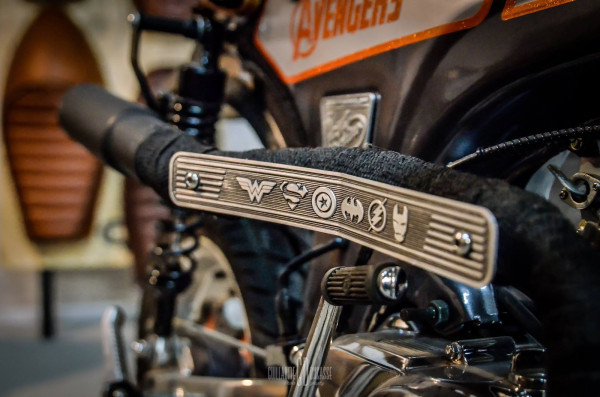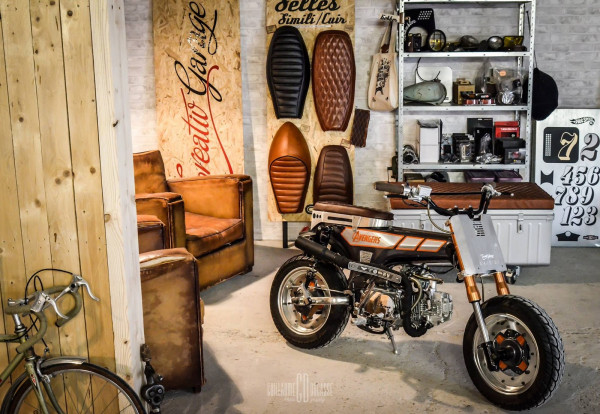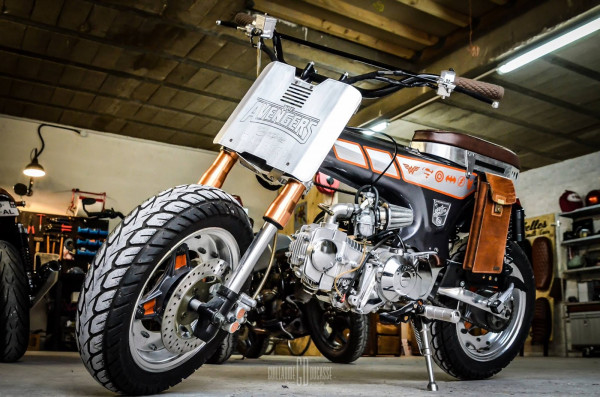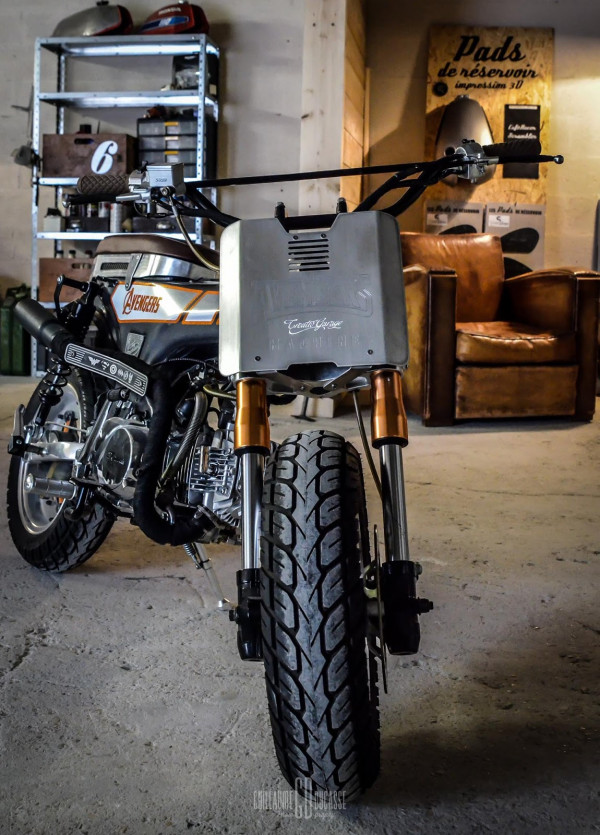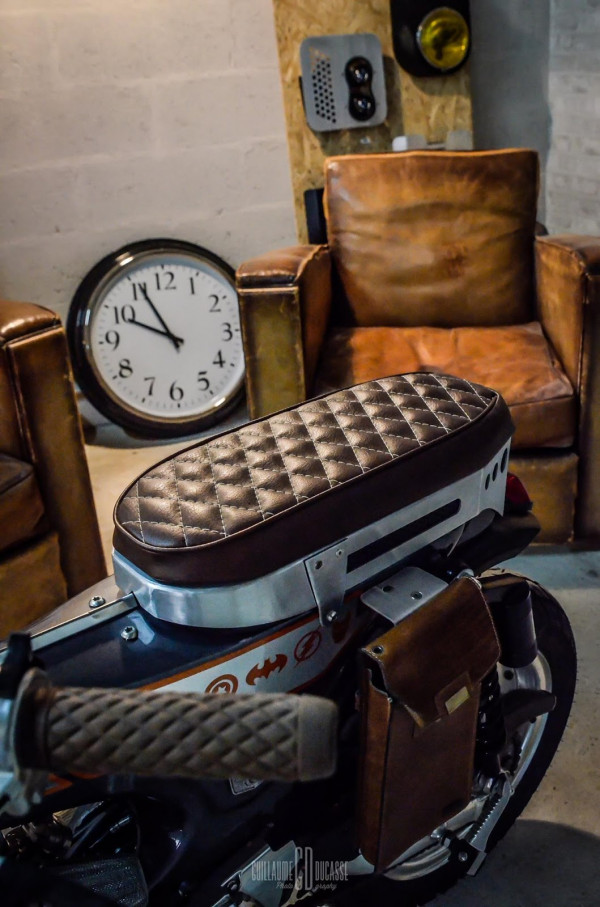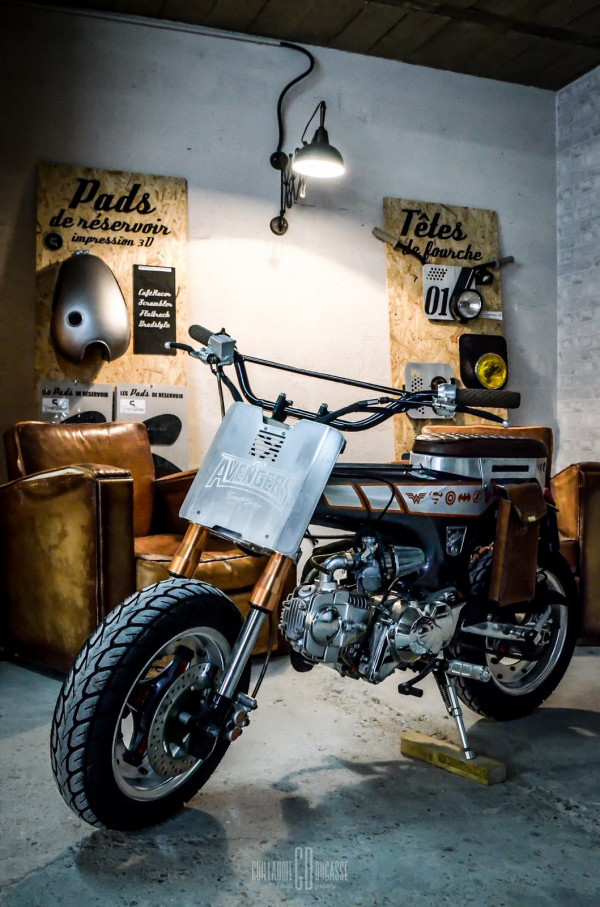 Share This Story, Choose Your Platform!
Tags