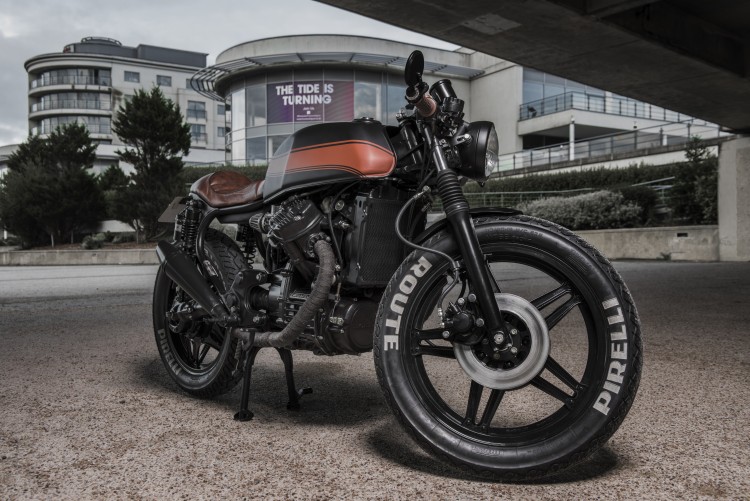 Tell us about your project
This is my first cafe racer project. It's based on a Honda CX 500 fron 1981. I am just an ordinary guy and I do not own any motorcycle business. I Started the project in December 2017 and finished in July 2018. I've done all the jobs in my small garage. This project was a big challenge for me as this motorcycle I bought wasn't in its best condition. I learned lots of new things about motorcycles and motorcycle parts restoration. It wasn't an easy project for me as some parts were in miserable condition and all jobs didn't go as smooth as supposed to. But in the end I like the result.
Why did you build this bike?
I've always been keen on restoration, whether it is a furniture, bicycle or motorcycle. I love to give new life to old things. This motorcycle was a new challenge for me after a few bicycles and a Chinese motorcycle Keeway speed 125 restoration projects.
Why did you pick this base bike and where does it come from?
I knew it's going to be a Honda CX 500 because I love that V-type engine. As I was on a very tight budget I was searching for an affordable motorcycle to me. I bought a donor bike for £450 what was a bad idea, I discovered it later, because lots of parts were missing and damaged, and it was not so easy to find affordable spare parts for this motorcycle.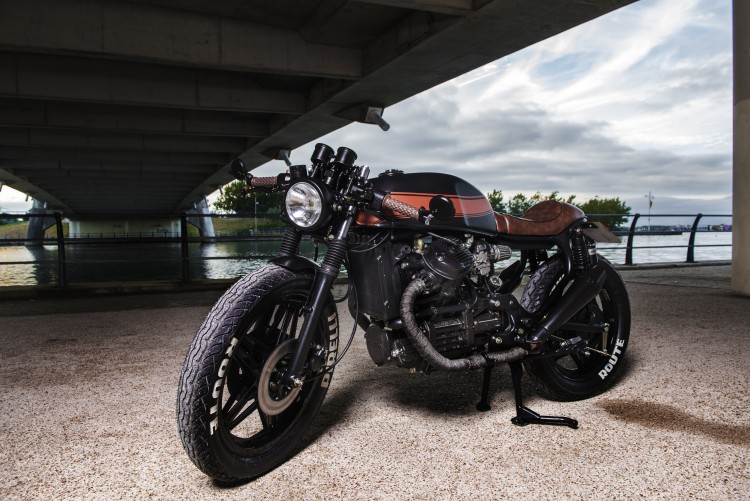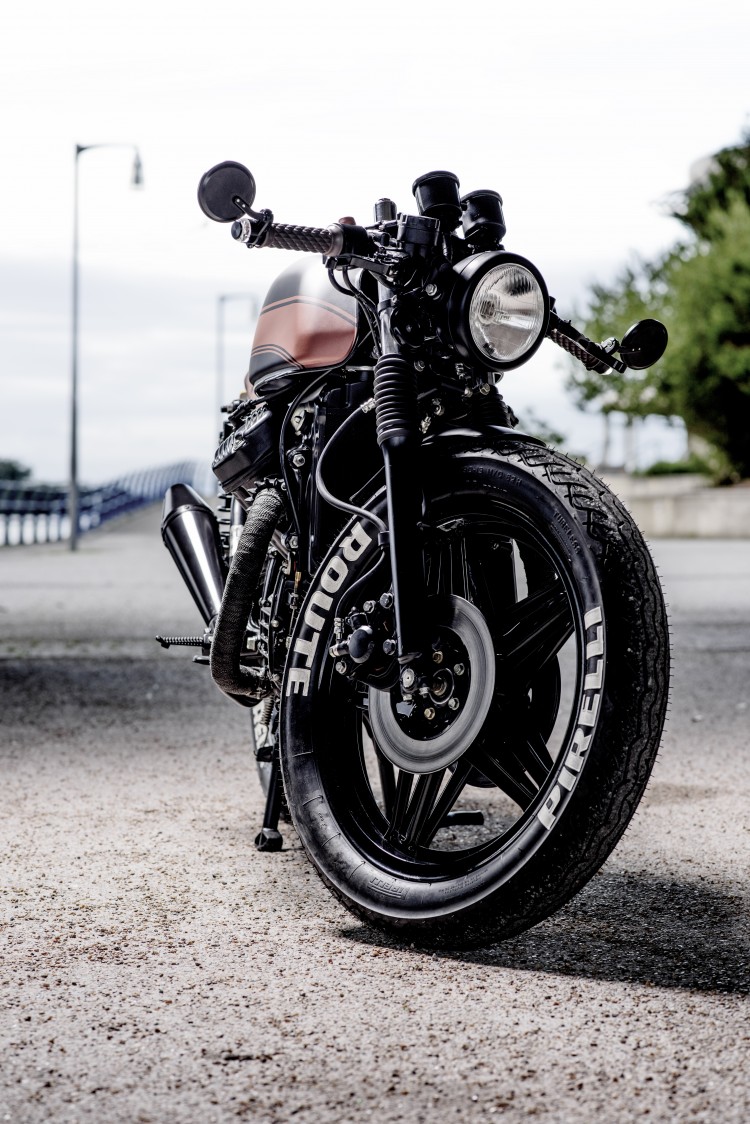 What was your idea or vision?
As it was my first cafe racer project there wasn't any specific idea how it must look. I just wanted to build something similar to those cafe racers what I've seen on internet. The vision become clear on the working process when I had to put all the parts together.
Any interesting challenges?
The biggest challenge was to find affordable good looking spare parts for this project. And the second challenge for me was engine disassembly and assembly including valve lapping and adjustment, as I never done it before. Learned all this stuff from internet and books. Finally done it very well, as the engine runs with no problems.
Did you got help from others or did you outsource any work?
I did the most jobs myself including electrical rewiring, carburetor cleaning and adjusting and tire fitting. Except for frame and wheels that has been taken to the nearest shot blasting company for a powder coating.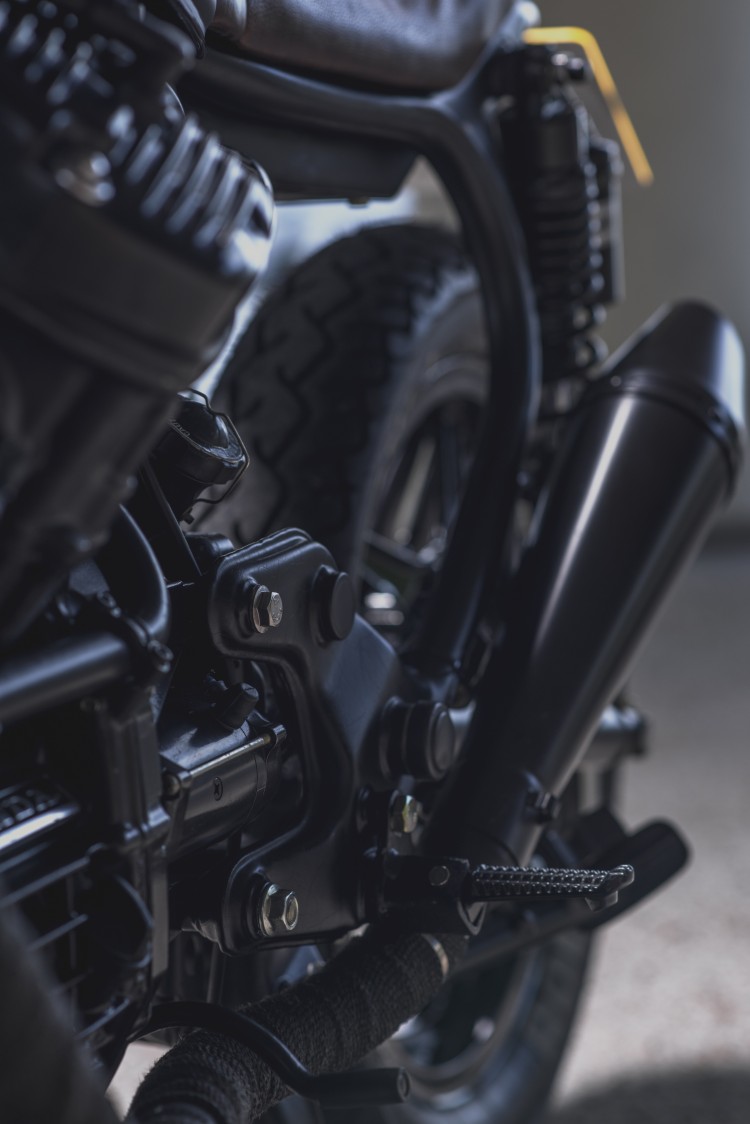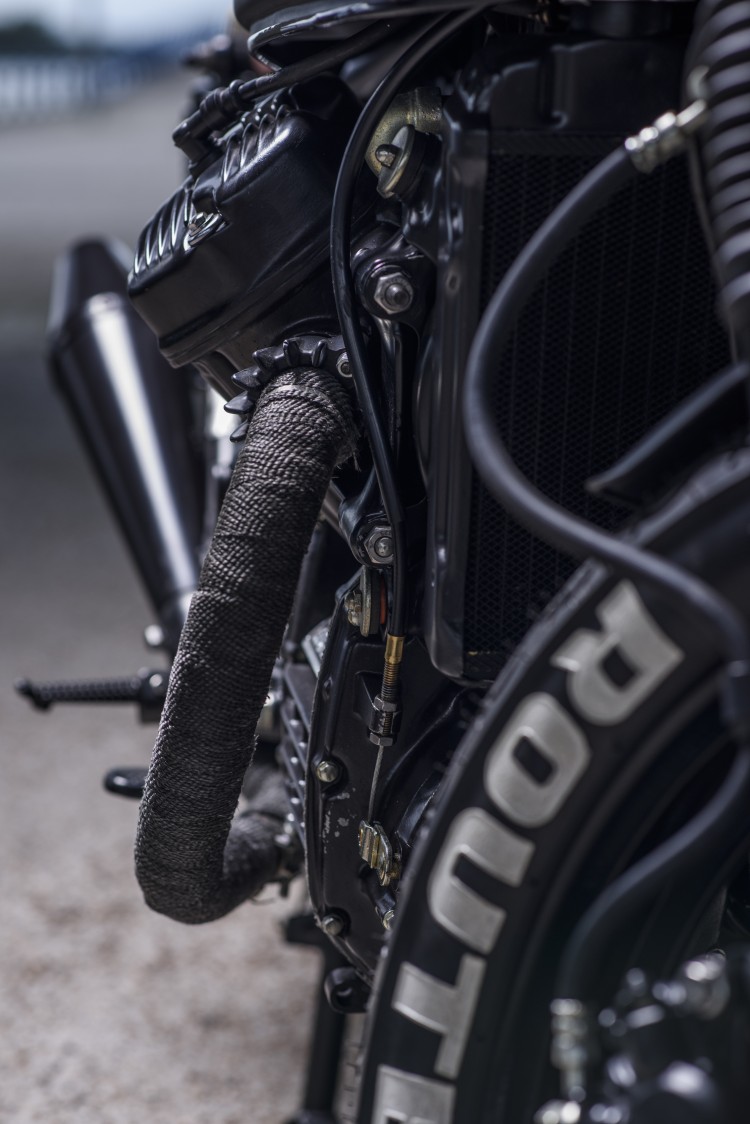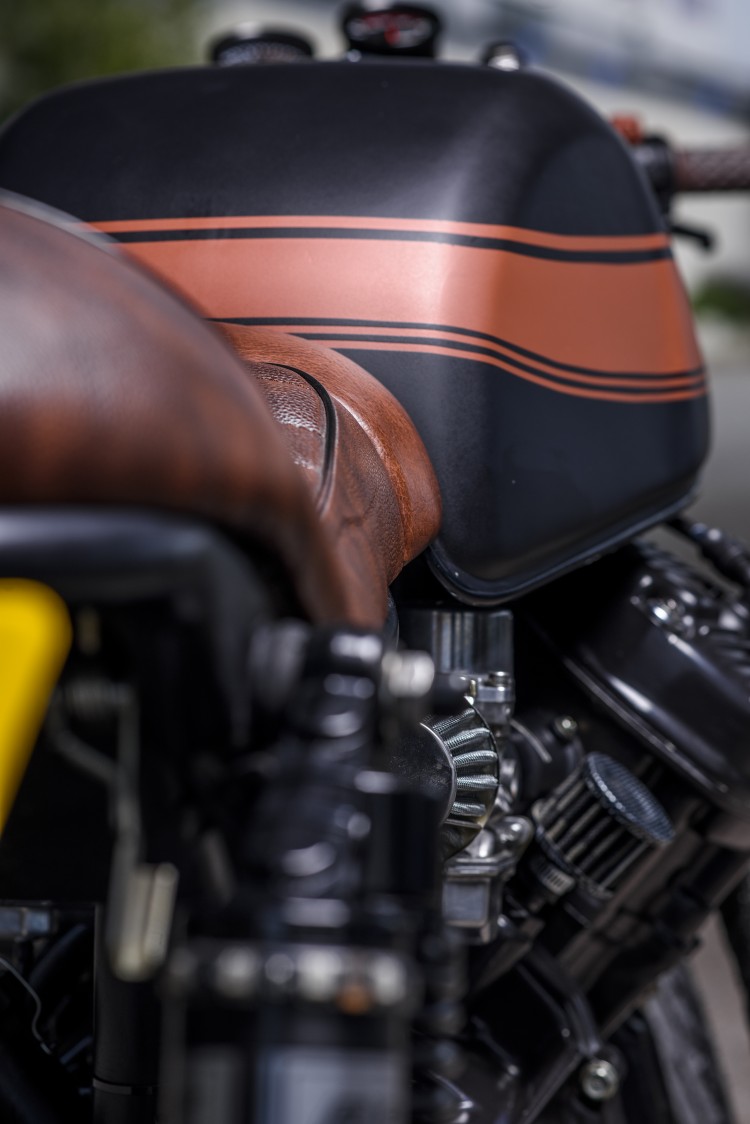 What modifications are made and what parts are used?
The frame has been modified by welding rear seat loop to fit the new seat. The clip-on bars installed and front fork shortened. New Pirelli Route tires has been fitted. New longer rear shock absorbers. LED turn signals installed at the clip-on bar ends and LED strip light turn signals installed on rear shock absorbers. Dashboard lights installed into the front fork top triangle, also new headlight, speedometer and tachometer. New stylish exhausts and exhaust pipes wrapped with heat tape. Flat mounted Ballistic EVO3 lithium 8 cell battery and Ignitech CDI unit installed.
And most important: how does it ride?
It rides excellent. I love the sound of the engine. Also got lots of compliments from other riders.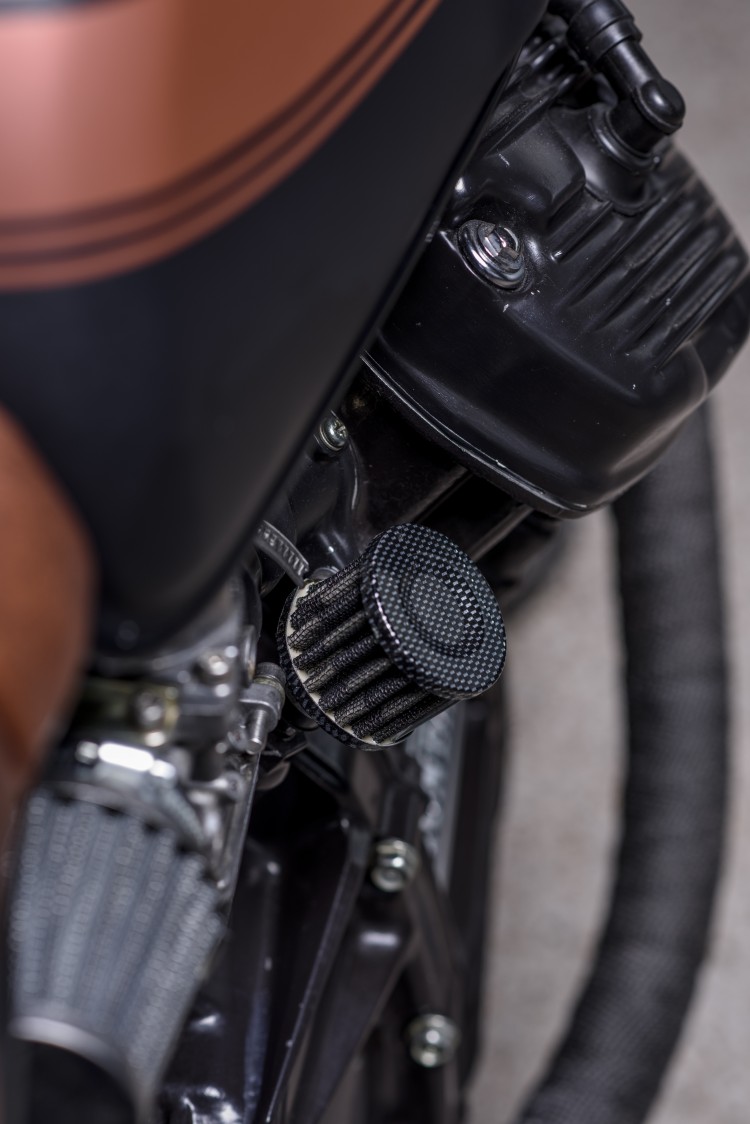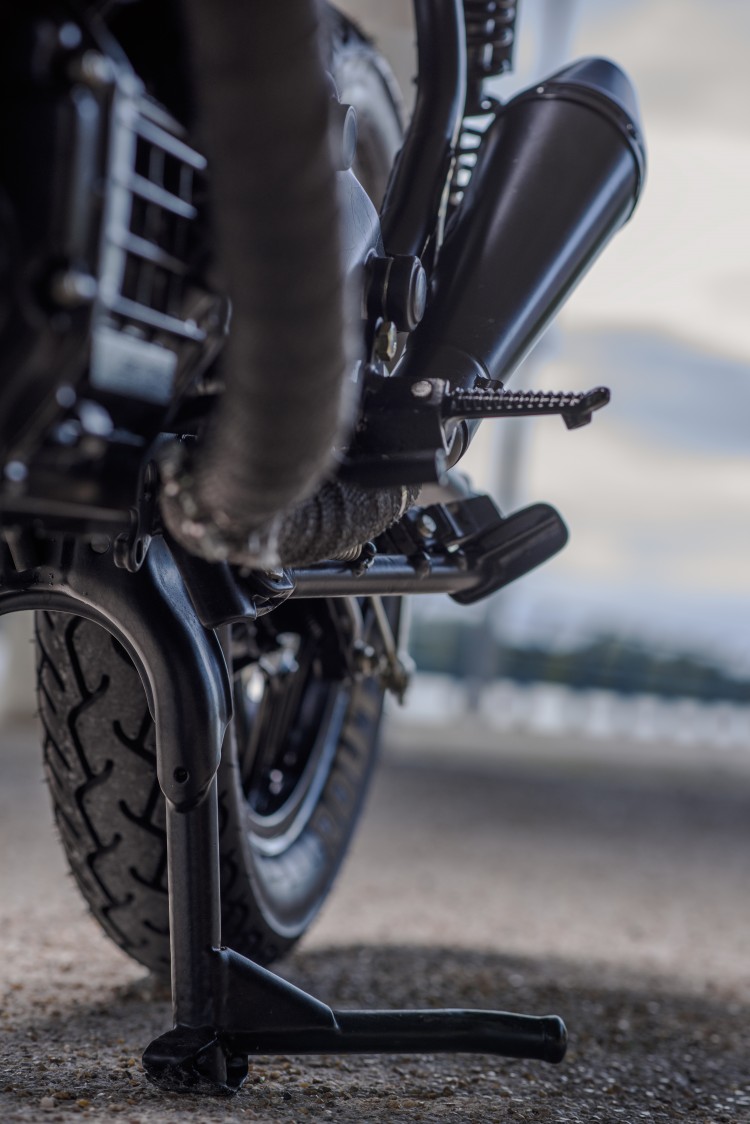 Share This Story, Choose Your Platform!
Tags