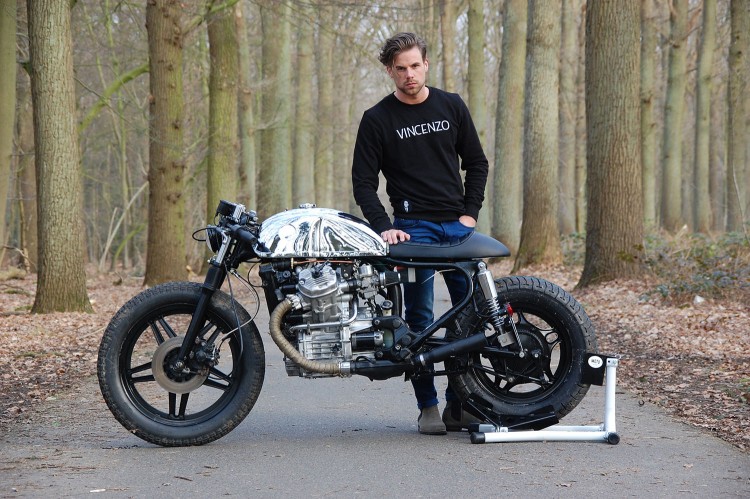 Struck by a blue flash
An active lad on Instagram, I had noticed his posts and like what he produces and how Sjoerd is marketing Motolifestyle, his small custom bike business. "Small" is actually not a very apt description of his online following. Picked up on Instagram by @caferacersofinstagram our man hit an audience of over 900K enthusiasts and topped it off with @black_list entry showing his creation to over 2.4 million petrol minded geeks.
While getting ready to ride the 2017 DGR Amsterdam ride I was admiring some of the nearly 1.000 bikes that would take part. Unexpectedly a striking blue and very retro 70's Opel GT cruises the parking lot. A lovely sight.
Even better was its tow. A trailer carrying a similarly retro Honda CX500 in an identical color scheme! How's that for coordination? Such was my first real-life encounter with our builder from the South of our country.With an entrance like that, our friend deserves some editorial attention on our platform. His good taste and zest for harmony in his builds is clear. Just check out the much-shared pictures on social media.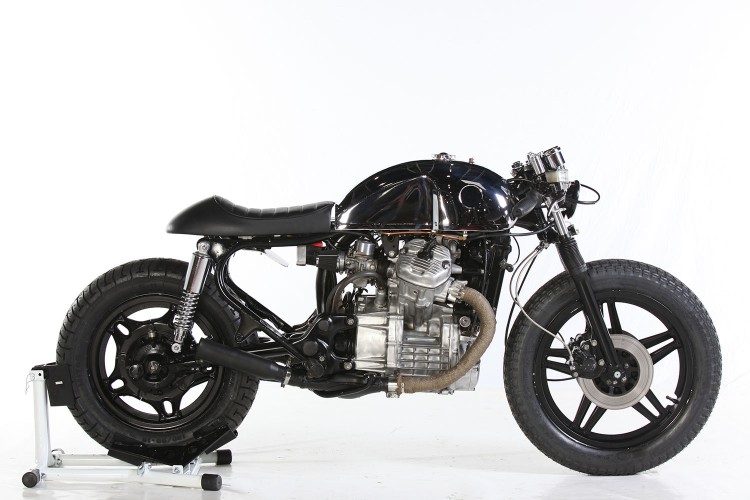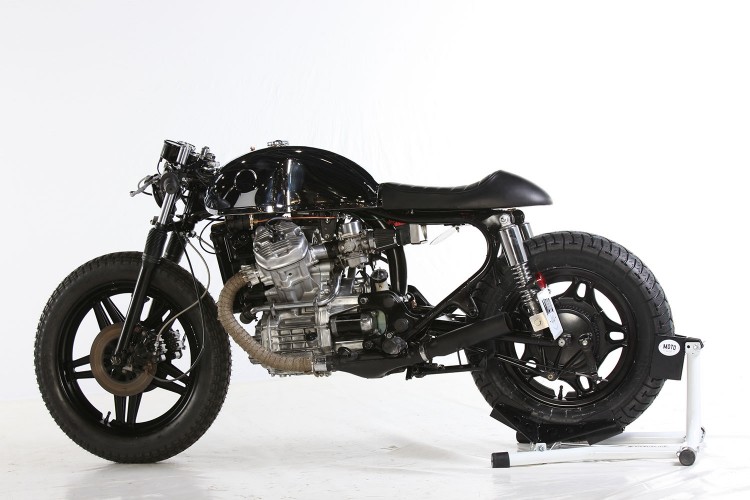 High octane blood
Like so many custom aficionados, Sjoerd Veenstra grew up dreaming of bikes "making 4-stroke engine sounds" revving the internal motor running for more. With a dad alternating between a Ducati racer and Honda Enduro motorcycles while wrenching on old English bikes it will come as no surprise the boy was destined to follow in those footsteps. By the way, the Opel is the car his dad owned when he was in his twenties. It remained in the family and is now lovingly owned by Sjoerd.
Being a good boy, our wrencher started riding bikes at the age of 17, off road on a Honda XL 250 to be exact. Nice,  legal(-ish) and a great way to learn how to practice mastering two wheels. Although already 21 when he actually started riding on the road, Sjoerd caught up quickly.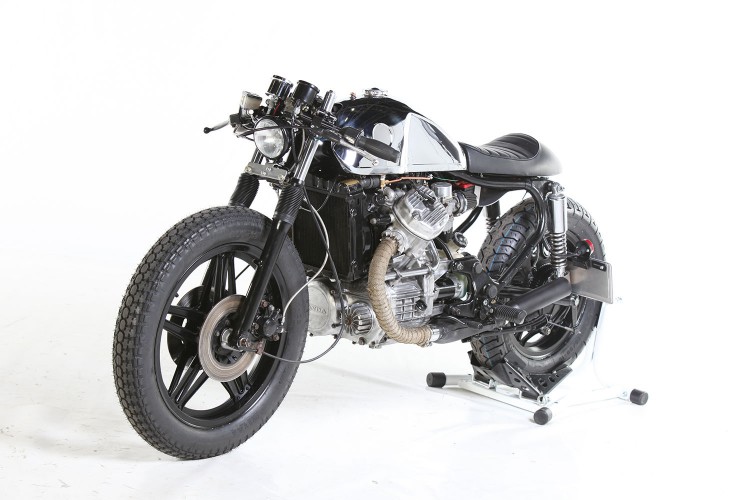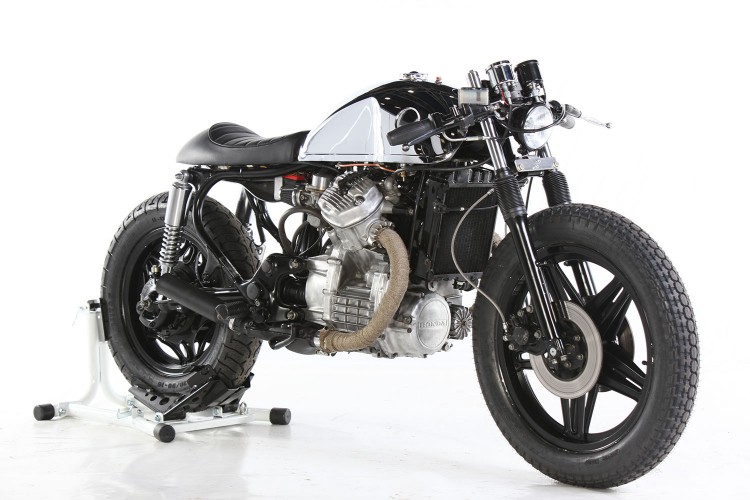 Buying, selling, buying, selling etc.
Starting with a Yamaha R6 as his dream bike at the time he managed to own over 25 bikes in just over five years. His current collection of bikes is evidence to the widespread interests of the builder. Besides the Opel and the blue Honda CX500, the workshop harbors a Honda CBR600 (track-only) race bike and a KTM E-XC Freeride electric enduro.
Choosing between riding or working on bikes is equally challenging for the owner of Motolifestyle. Struggling with technical issues or with unexpected track conditions offer satisfaction when disentangled.
Sjoerd has had his track training from the best guys in motorcycle racing in the Netherlands. He has fond memories of the 'Meet the Speed' week in Almeria (Spain) organized by Wilco Zeelenberg and his extensive team of race instructors.
He lists his highest recorded speed ever at "299+", which was on the open road before he discovered the fun of riding on a (much safer) track.
Inspired by the track
His antics on the track, in the dirt and on public roads fire up the inspiration in this Southern Dutchman. As stated he loves both revving his bikes as much as he does juggling his spanners in the workshop. Cafe racers are his 'thing' for sure. He just loves creating something out of the ordinary and lets his passion lead his creative vibes. A lot of the building takes place in in his head rather than struggling with sketches on paper.
It all seems to come naturally to him. Asked about his preference to build a bike for a well-known person with an unlimited budget, to our surprise Sjoerd replies that he finds the thought boring. He would rather let a bike tell a story, whether it be a personal one or a brand philosophy. Budget restraints would just add stimulus to a project.
The prefers this challenge more than putting together a bike while not having to worry about spending.
The Protagonist
The main character in this story is the second bike the wrencher ever built. An exquisite Honda CX500C. Sjoerd really digs turning these 'ugly ducks into elegant swans'.
In this particular case, he started off with an old and rusty two-wheeled apparatus. He decided he wanted to produce a clean as possible bike while trying to limit himself to the parts he had in stock in his studio.
With a little help from his dad, Sjoerd managed to create the outlines of what he had been fantasizing about. Nearly all the work was performed by our artist himself; from the sandblasting to the paintwork. The base he worked from is described by Sjoerd as a 'silk black sweet café racer'.
As a board builder, he started shaping the bike into the right proportions. One of the main eye-catching features is the gas tank. A replica Benelli 'Mojave' specimen took the place of the original Honda canister.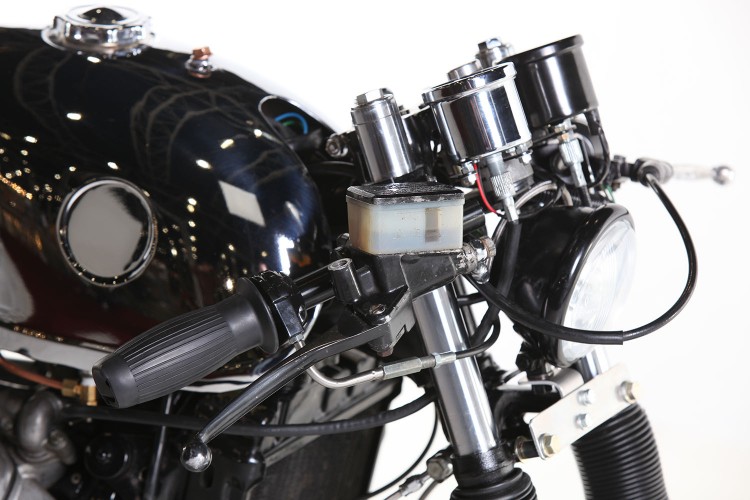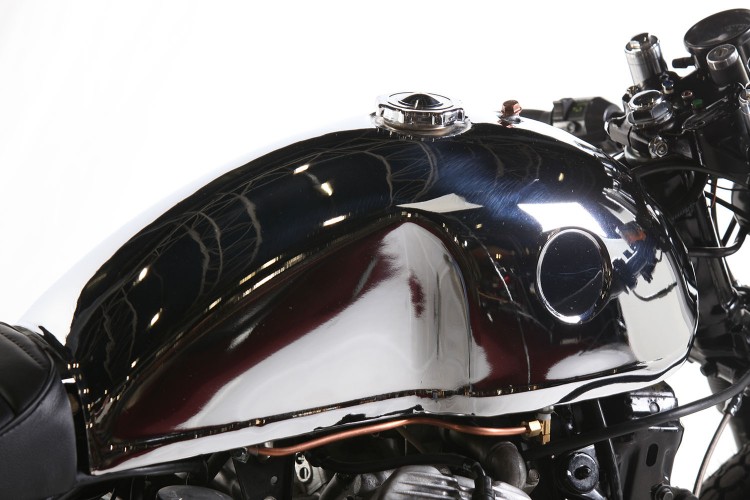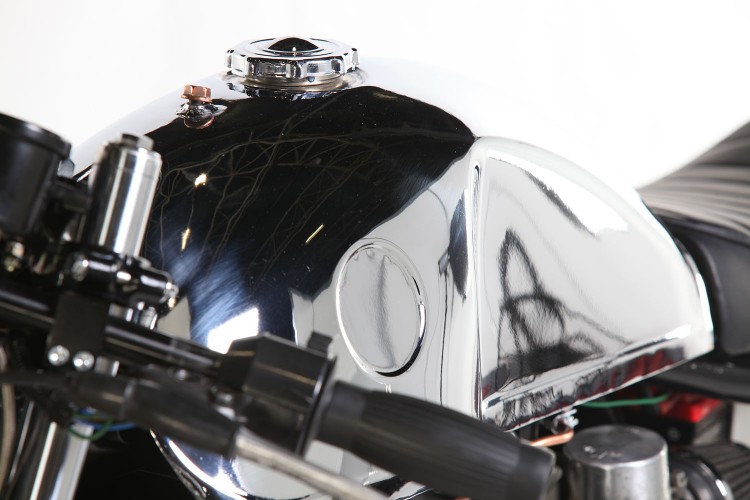 Stock or homemade?
Seats are utterly defining the look of a bike. Although no fan of stock aftermarket material, Sjoerd still decided to use the one as seen on the Honda now. Reason? Because he likes the way it fits the profile and because he had it lying on a shelf somewhere.
Making up for using stock material the builder set out to make a lot of the parts himself from aluminum sheets. A decision was made to mount homemade copper fuel lines too. To avoid electrical problems with this old Honda, all wiring was renewed.
Not surprisingly it took our Motolifestyle hero less time to sell the bike then he needed to create it. For nearly a year a BMW S1000R rider is saddled with the problem of having to decide which bike he wants to ride.
Rather than exhausting ourselves in further descriptions of this build we will let the pictures tell the rest of the story. They are worth far more than a 1.000 words…
Share This Story, Choose Your Platform!
Tags