Follow us on
Facebook
,
Twitter
,
Instagram
,
Pinterest
,
Google+
,
Youtube
or subscribe to our
newsletter
.
Usually when I feature a bike from South America it's a small sized machine (like this cool Yamaha RD135 cafe racer) but today there's a real beast from Brazil: a Honda CBX750 Cafe Racer, built by a small workshop called Zucconi Projetos.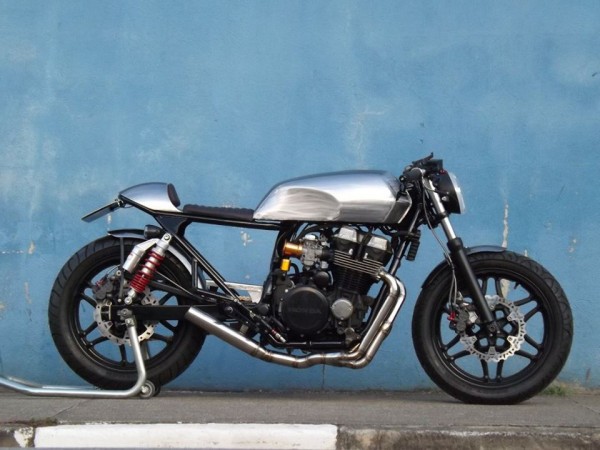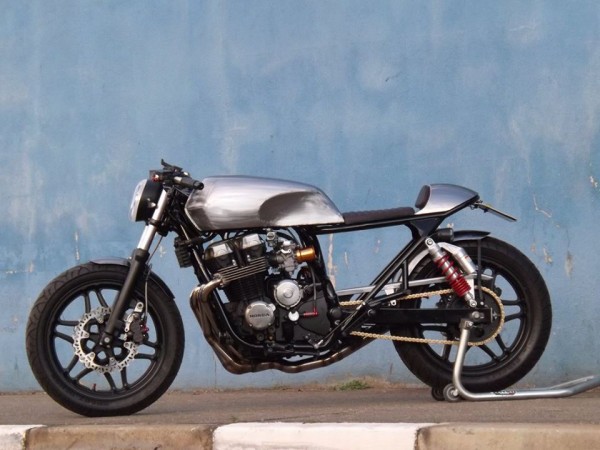 The first thing that stands out are are the main lines and lowered stance of the machine. It may not seem like it, but the tank on this bike is original. But in order to get this result it required some modifications and was remodeled by hand. 
The rear end of the chassic was modified in order to replace the monoshock for a more classic dual shock setup.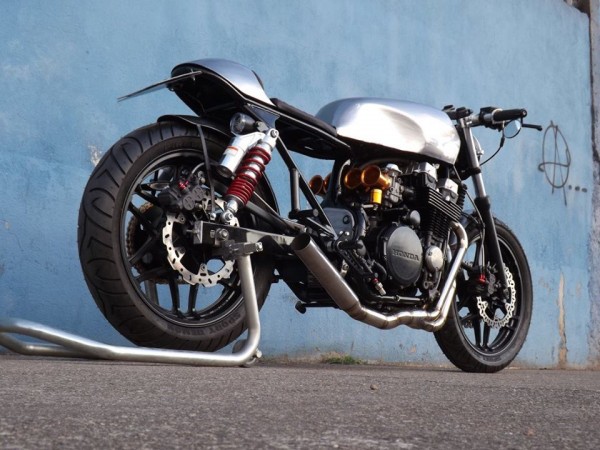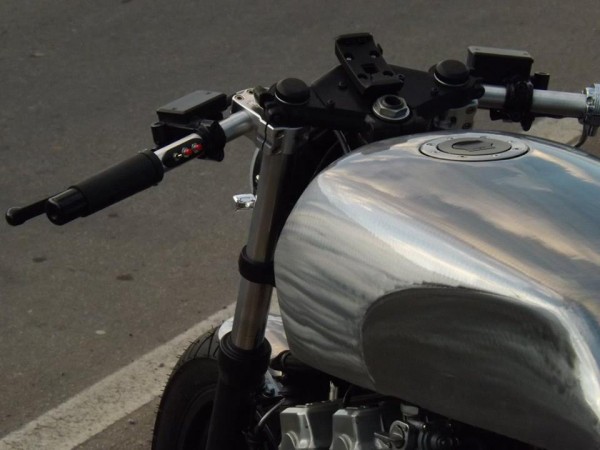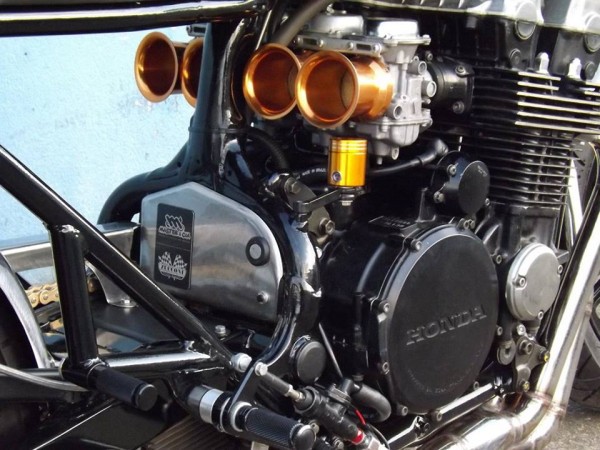 The electrics are reduced to a minimum with only 3 buttons at the handlebars (high/low beam, horn & indicators). There's no dash but room for a smartphone to attach. The key contact is relocated out of sight and the ignition button went to the rear of the frame, just before the old location of the monoshock. The battery is just below, also not noticeable.
The low battery and lowering of the front end with 100mm gives the bike a lowered center of gravity which improves the overall handling.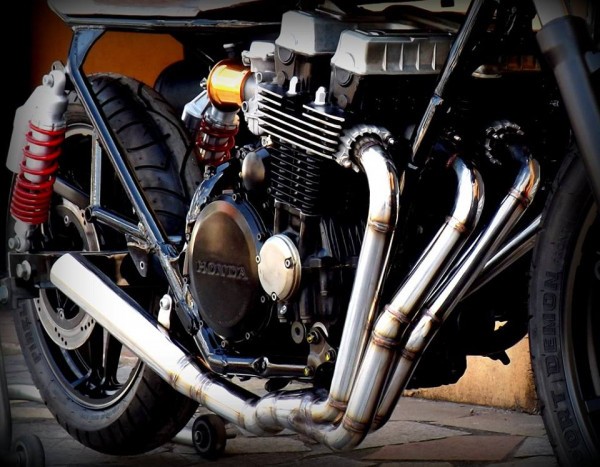 The exhaust system is made out of stainless steel and is completely custom made by Zucconi. It gives the bike a bit of an industrial look together with the brushed steel of the tank and seat cowl.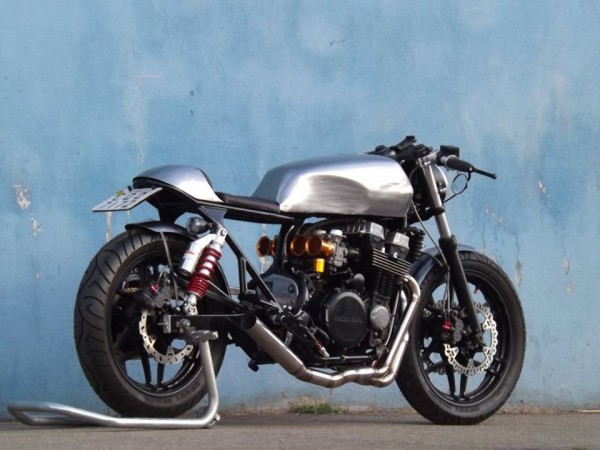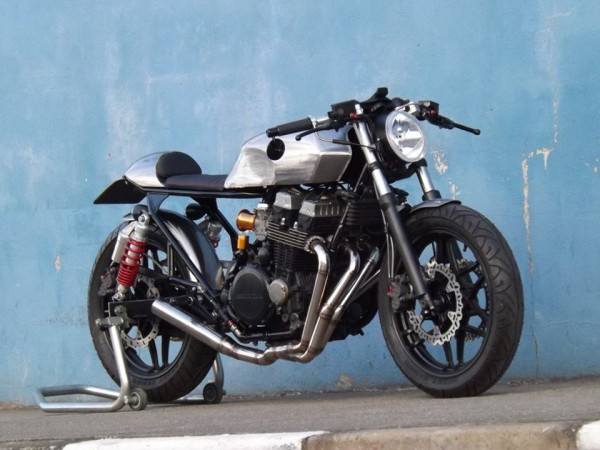 Both front and rear fenders are also custom works from Zucconi, just as the removable seat cowl. The headlight is from a Harley-Davidson V-rod and the waive discs are special made.
Share This Story, Choose Your Platform!
Tags