Follow us on
Facebook
,
Twitter
,
Instagram
,
Pinterest
,
Google+
,
Youtube
or subscribe to our
newsletter
.
The Honda CBX was the flagship bike of Honda during 1978 to 1982 and has a 1047cc six cylinder engine that puts out an impressive 105hp. At today's standards, that's pretty descent, but remember that this is more than 35 years ago! The high RPM six inline produced an impressive sound that could be compared to the early days Formula 1 vehicles. I've you've never heard one, you should check out this movie on YouTube.
Nick O'Kane is a guy that follows his passion for 2 and 4 wheel performance and works for K&N (yes, the air filter company). Nick is the Powersports Sales Manager by day, and a custom bike builder by night. His latest creation is this Honda CBX Cafe Racer, a real track bike built for performance.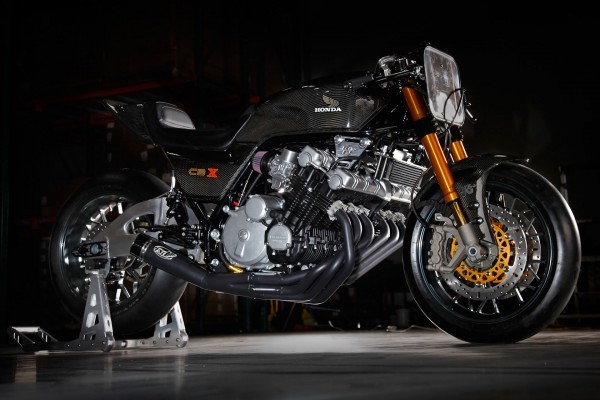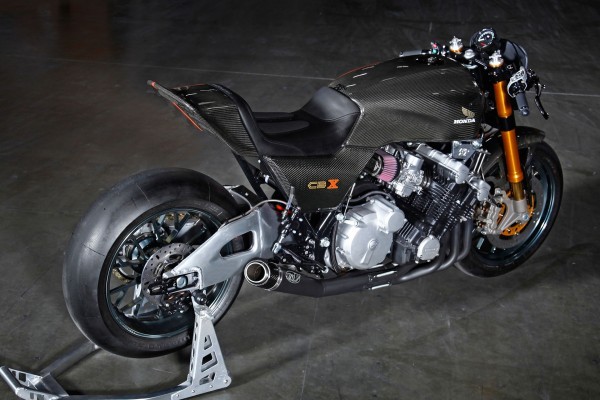 Nick had a very clear vision on the legendary CBX1000:
I want to build a minimalistic Honda CBX Cafe Racer, keeping the original blend of the CBX lines added with sportbike components, suspension and wheels.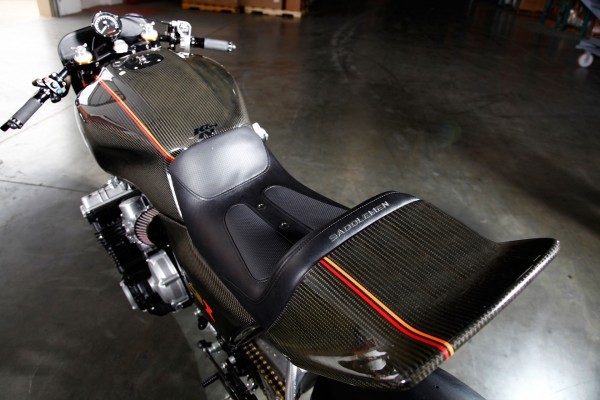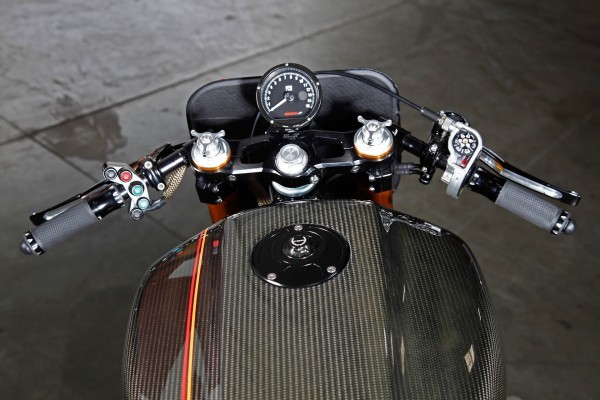 Nick found a base bike which was stored in boxes, but before he started working on the bike he asked some help from his K&N engineers, who helped him form a beautiful set of carbon fiber parts like: fuel tank, body work and the seat cowl. This last part got some love from the guys at Saddlemen, who created a beautiful leather seat.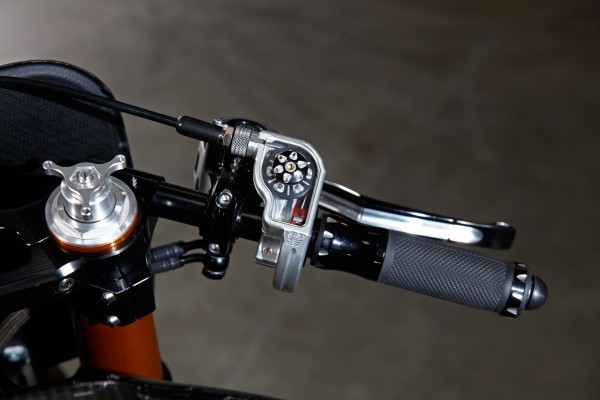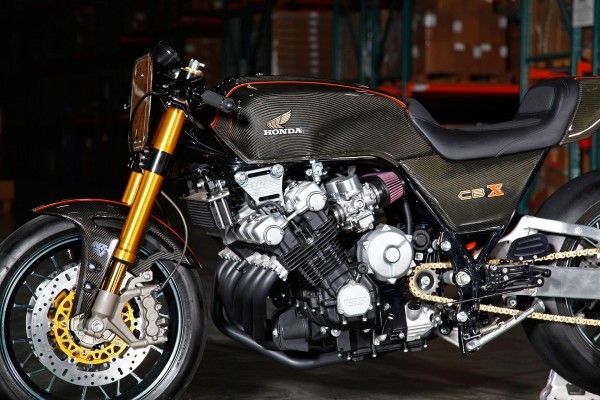 To give the bike the desired sportbike components, the frame needed some customization to fit a 2007 Yamaha R1 front end and a 2006 Suzuki GSX-R1000 swing arm (including Öhlins shock). The wheels are 17″ Excel Pro Series with Pirelli slicks. It's clear where Nick wants this bike: right on the track.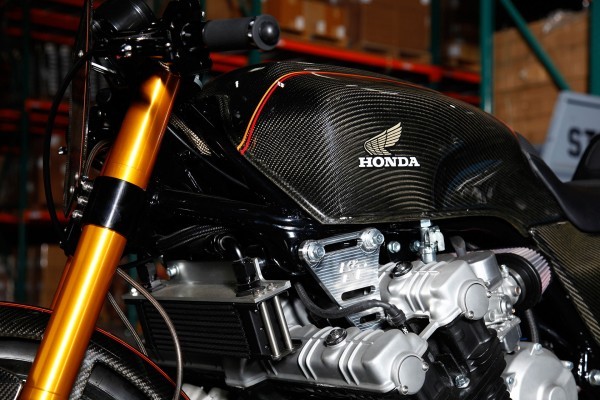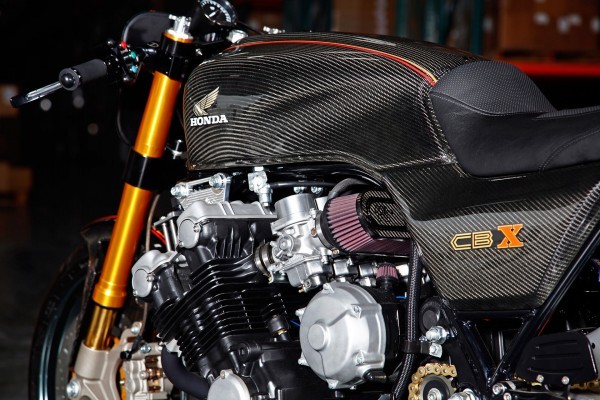 The engine got some black ceramic coated DG headers and a custom exhaust from Roland Sands Design. Of course the 6 carburetors are aired by K&N filters: these are 2 custom 3 in 3 filters.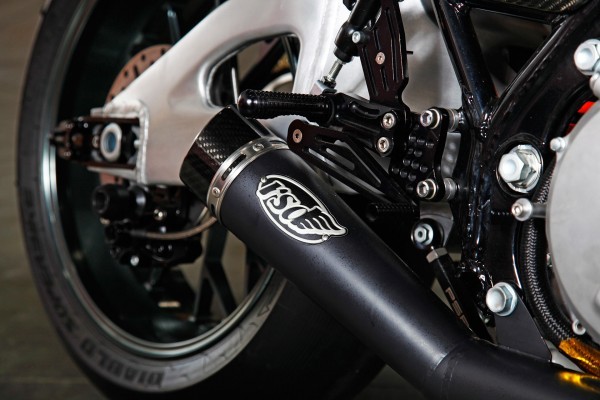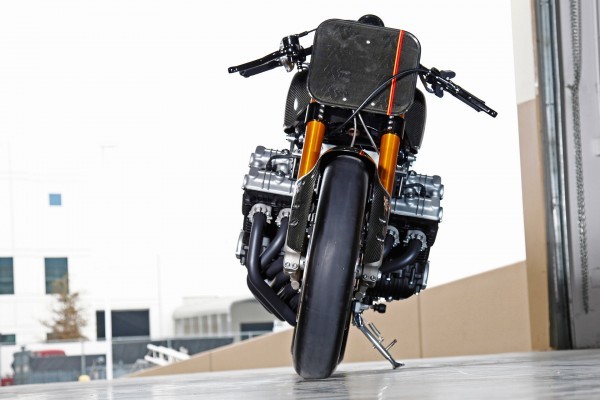 Share This Story, Choose Your Platform!
Tags