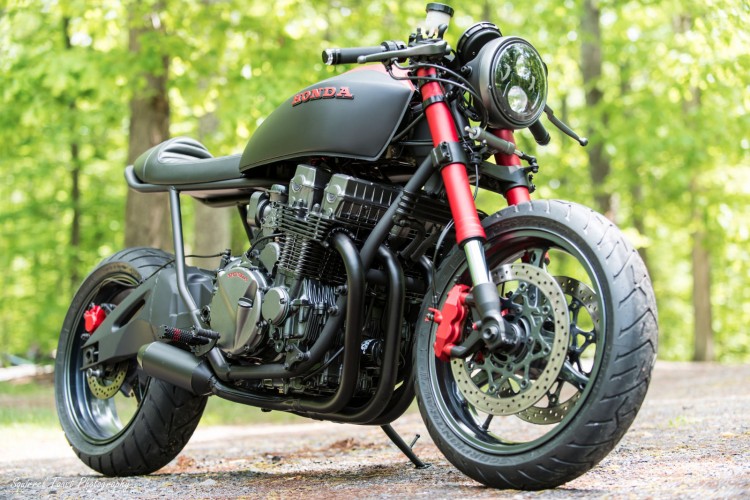 The Honda CB750 maybe is one of the most used based bikes for building a cafe racer. And a lot of these builds look like each other which makes it pretty hard to stand out from the crowd. Nevertheless, there are still popping up really, really nice machines (like this one). This machine right here is built by Industrial Moto, a custom shop based in Virginia. It's a perfect mix between retro aesthetics and modern day technology. It's called "Project Scorpion".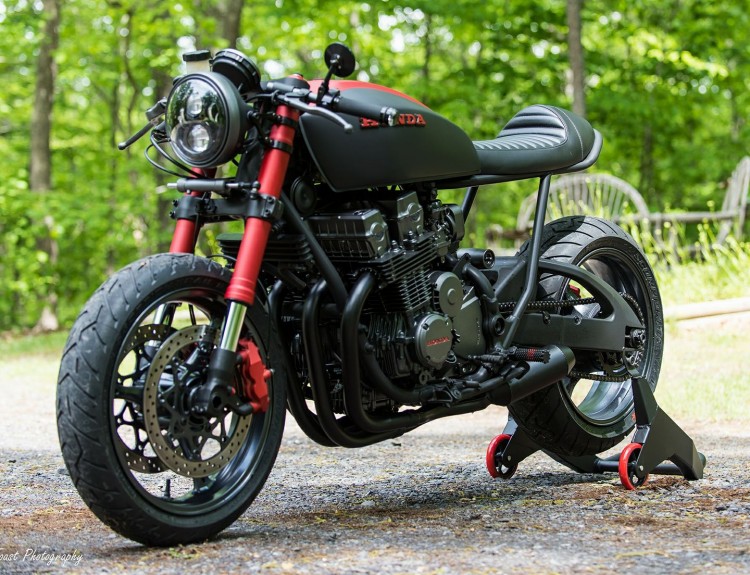 It's based on a 1992 CB750 Nighthawk with a rock solid 747cc air-cooled engine that puts out a pretty 75hp and 64Nm. Not that impressive if you compare it to, for example, today's CB's, but if you can keep the weight down and add some horses, you sure can create a powerful fun bike with, of course, that irresistible retro look. They took the complete front end of a 2006 Suzuki GSX-R 600 to upgrade suspension and braking. The matt red forks and brake calipers give the bike some extra appeal, which consistently is used on the gas tank, which comes from an older CB750 ('78). Unlike many others, they also used the rear end of that same Gixxer, converting it into a mono shock setup. To keep the rear as clean as possible, a new subframe was fabricated and a "tuck 'n roll" seat with a humped back hoop was placed.
The new rear end not only aligns with the new front end, it also gives the opportunity to use a wider range of (modern day) tires. They've used Pirelli Scorpion Trail II Dual Sport Tires. To make sure that all the horse powers still are available, the engine has been overhauled and painted, a new 4-in-1 exhaust was placed and the carburetors were rejetted. The air intake is a hand-milled aluminum unit, very beautiful. Other hand-milled parts are the rear sets and triple tree with integrated LED indicators.
Of course, the electrical system has been upgraded too with a Motogadget M-unit as the heart connected to all kinds of Motogadget goodies like an emblazoned gauge set, bar-end indicators, and wireless key system. The LED headlight comes from J.W. Speaker. Sum it all up and you have a machine that's candy for the eye but also handles like a modern day ride. Well done!
Follow Industrial Moto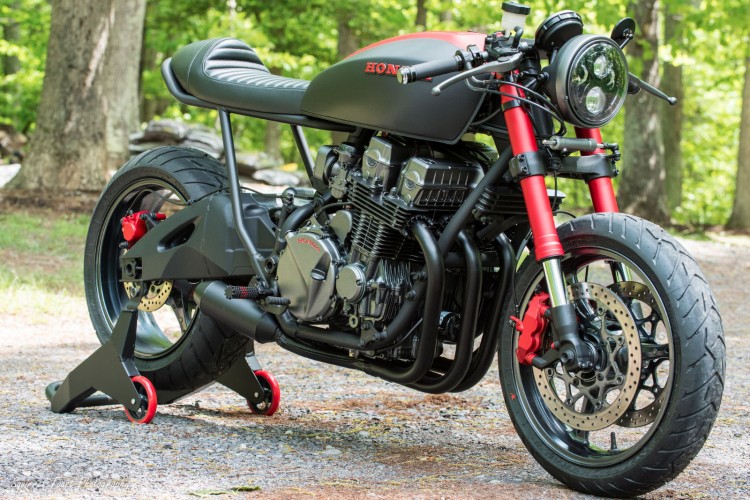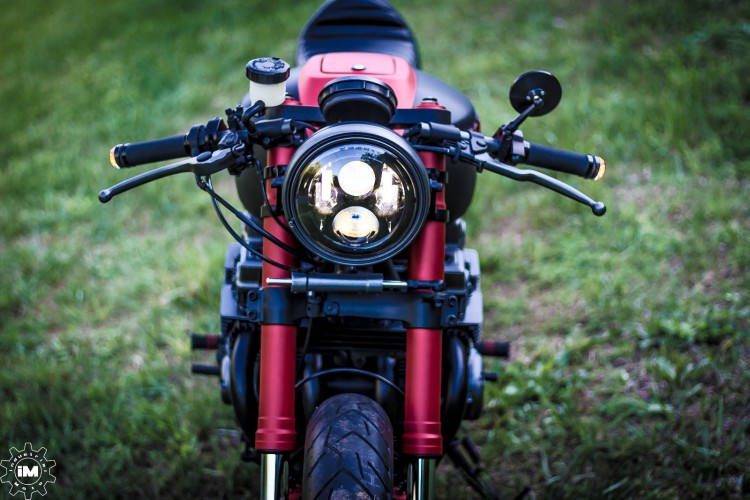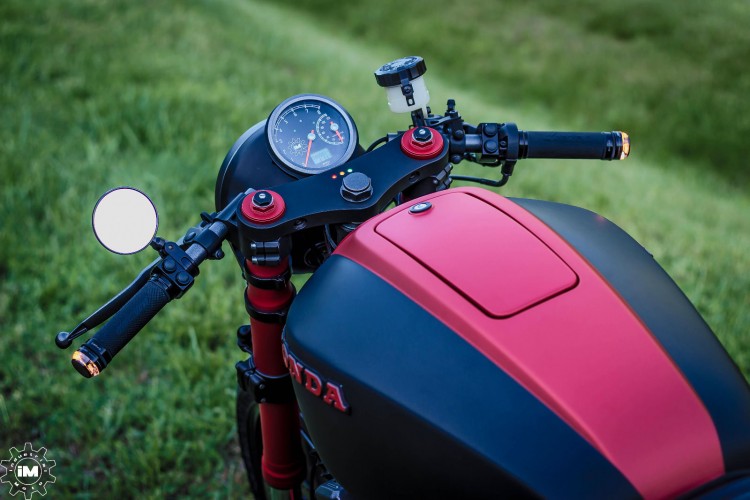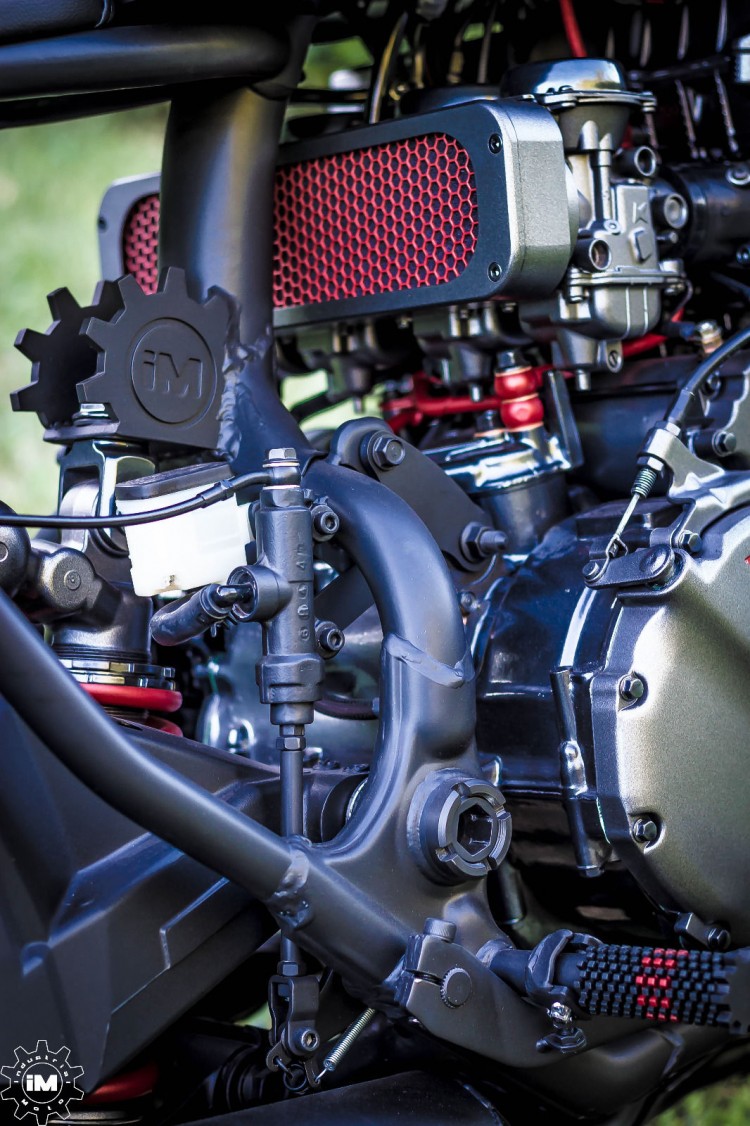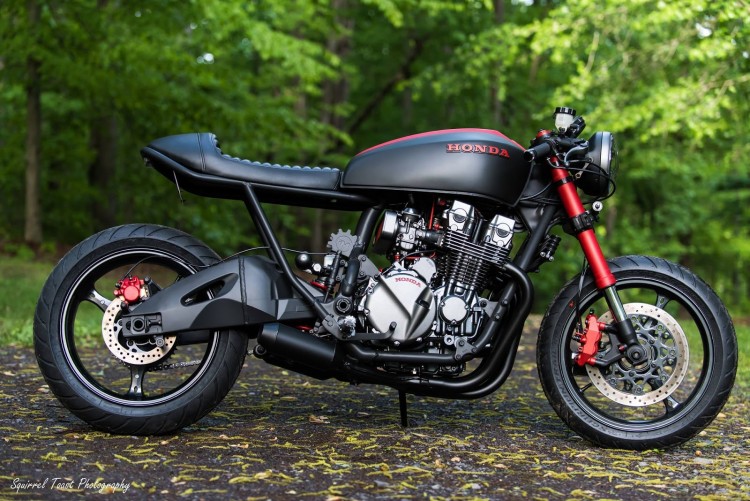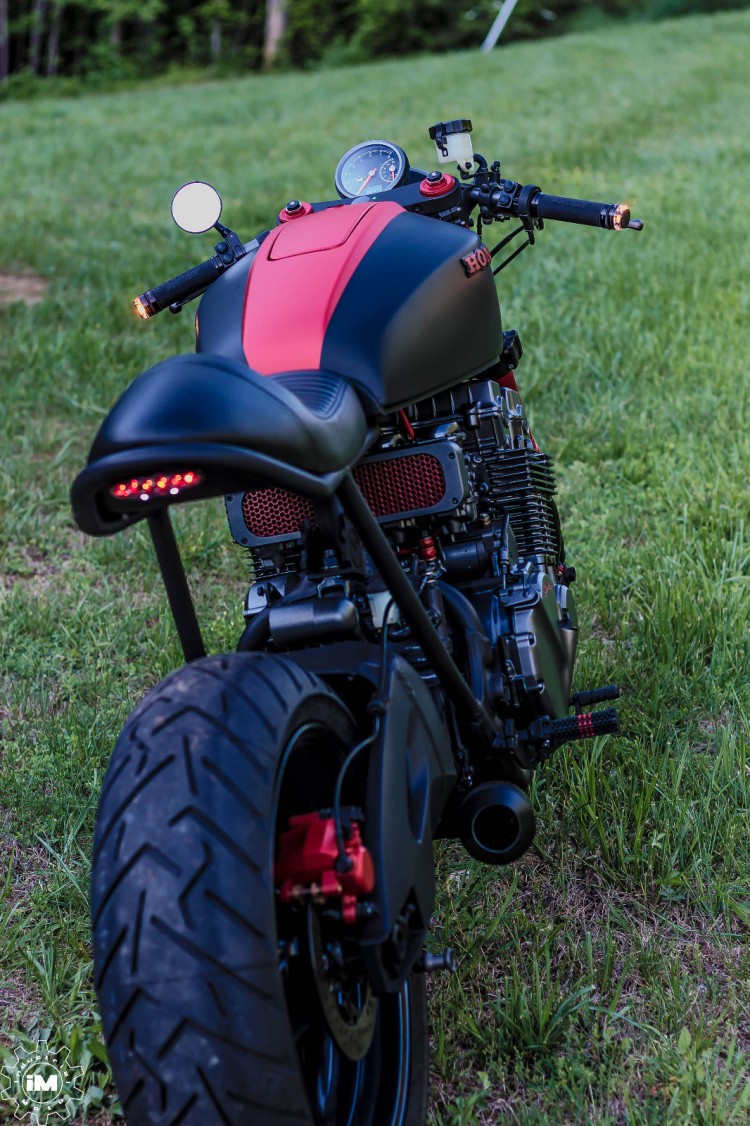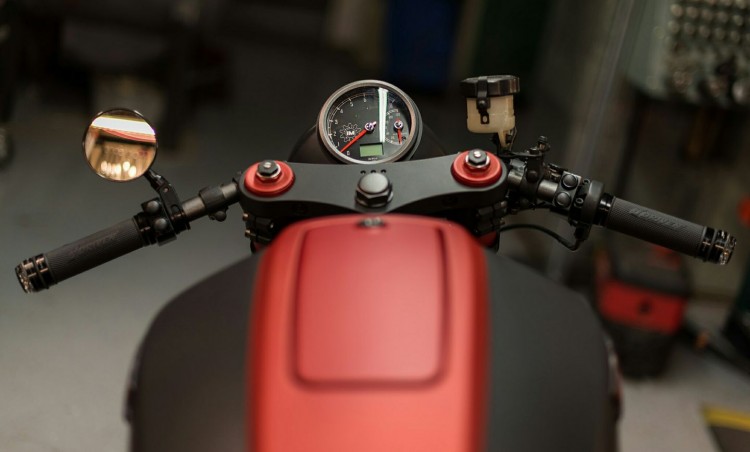 Share This Story, Choose Your Platform!
Tags