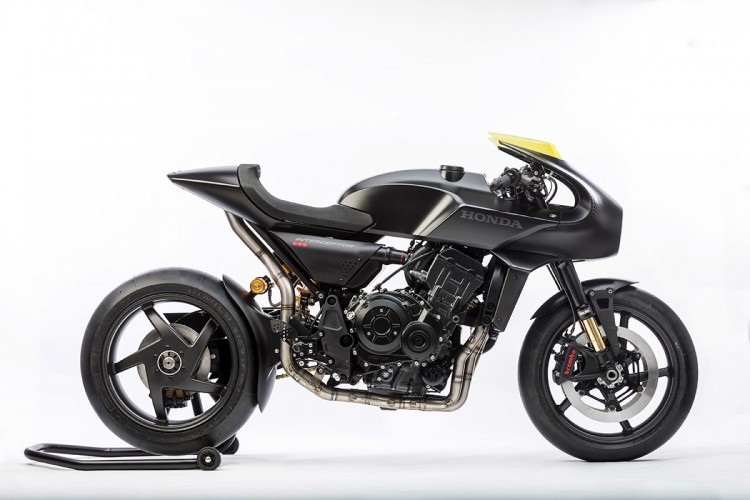 Two weeks ago you could see the "real life" pictures of the Honda CB4 "Neo Sports Concept" here at the blog. This is a production ready bike to get a piece of the market in neo-classic/retro bikes. But Honda is not only showing production models this year. Honda will also reveal their Honda CB4 Interceptor; a future development on the Honda CB4 platform. The CB4 Interceptor can be classified as a futuristic cafe racer with low handlebars, a racy half fairing, slicks, racy seat and an exhaust system that ends under this aggressive lined seat. Futuristic due to the lines and due tech with a fan-powered converter (in the halo-LED headlight) for kinetic energy to power a touchscreen located on the tank. Unfortunately, the press photos don't show this screen, but it provides constant connectivity to allow the rider to navigate, make calls or connect other mobile devices.
Though it's still a concept, the original CB4 also was revealed two years ago at the EICMA and soon will be ready for the road. Let's hope Honda follows the same timeline with the CB4 Interceptor!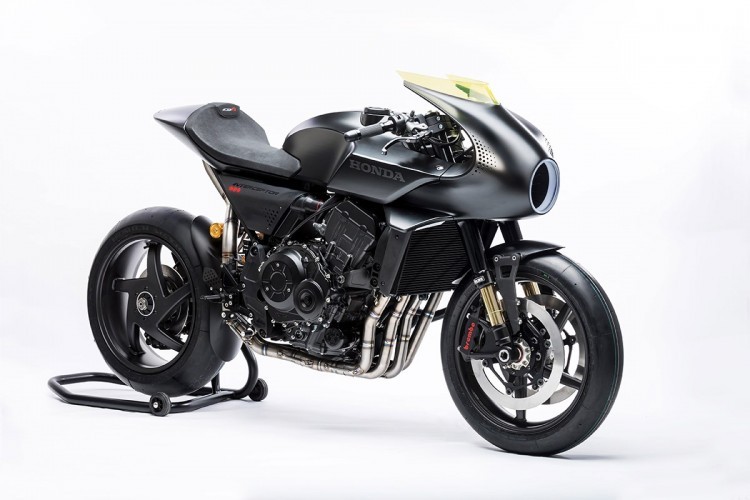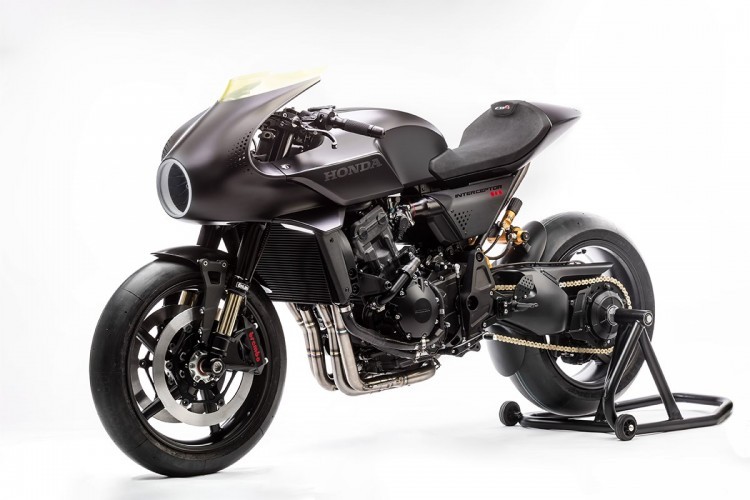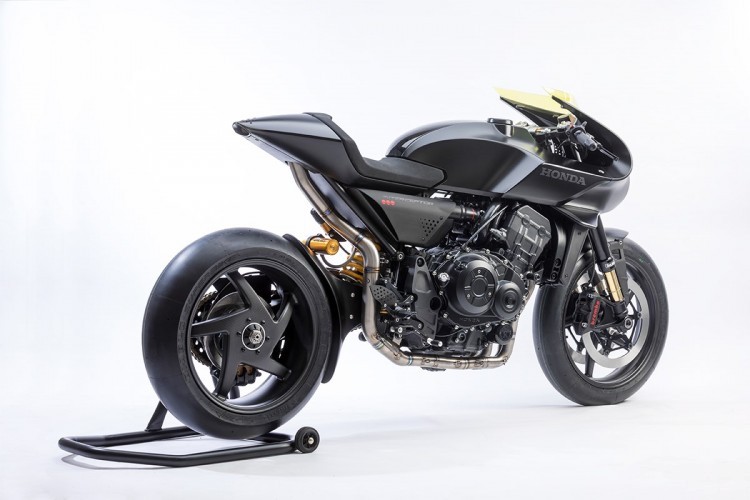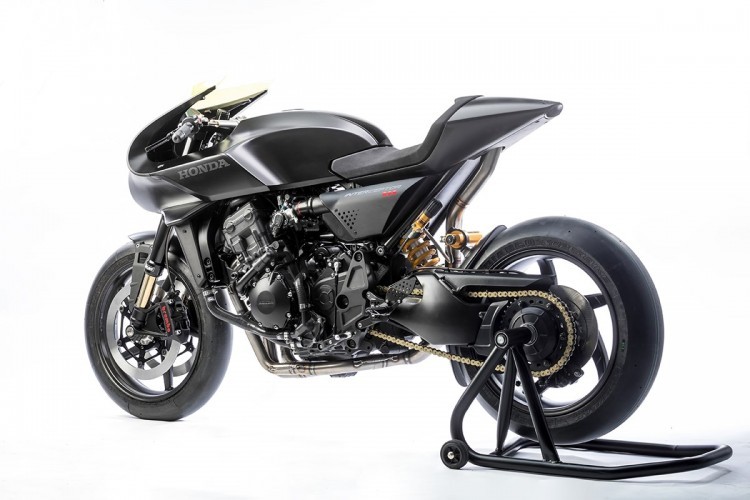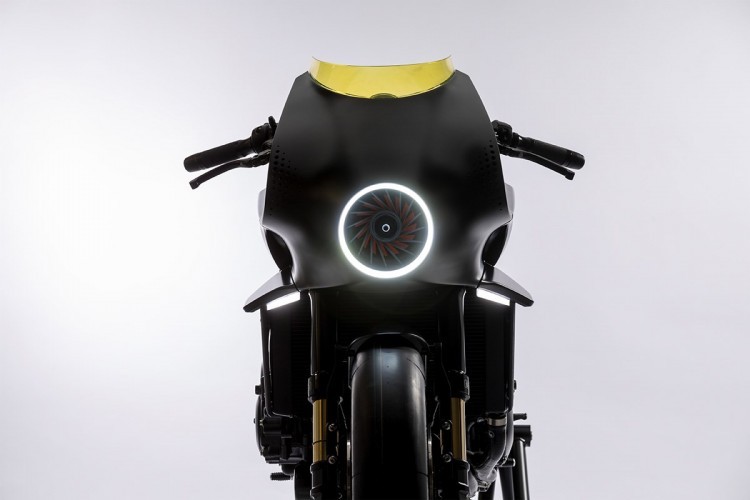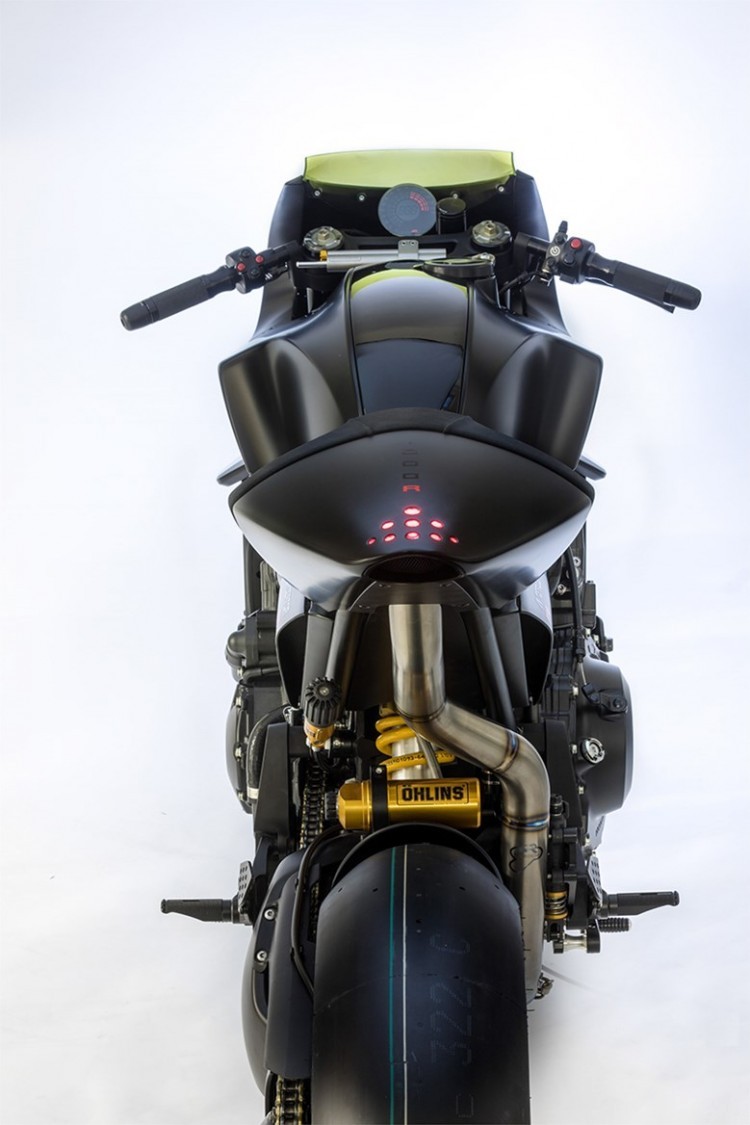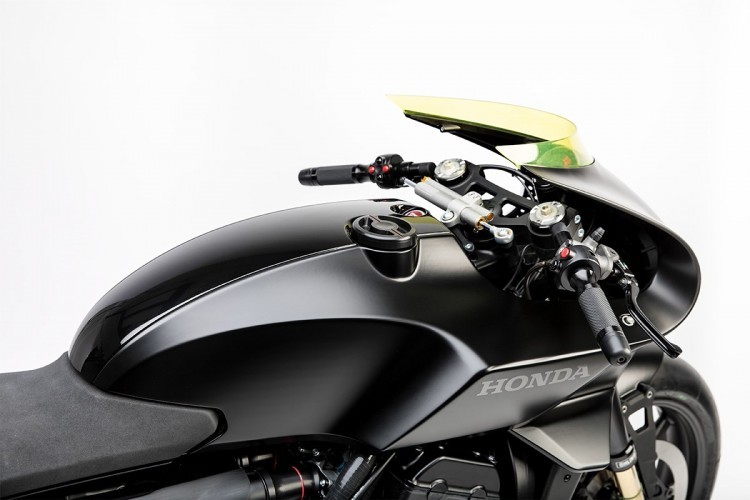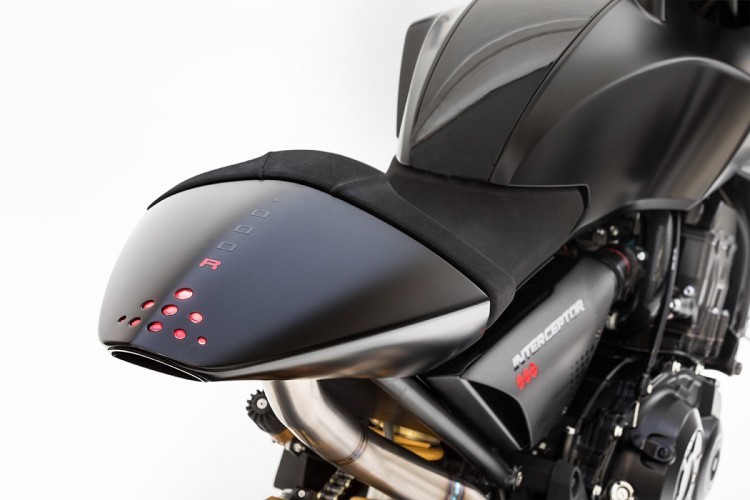 Share This Story, Choose Your Platform!
Tags