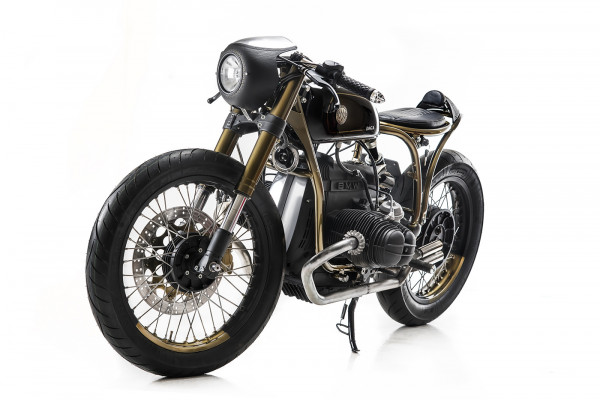 When an e-mail begins with the sentence "I'm not a mechanic" with these pictures attached, I thought I was loosing it. What I see, is a perfected creation of somebody with taste, vision and a set of skills to die for. The e-mail came from Marco Matteucci and he opened up like this:
"I'm not a mechanic. Not even close, I would not offend the category. Not even a car repair shop (save them too). I'm an Italian graphic/advertising photographer for over twenty years. I know I have good taste, I know, and an obsessive attention to detail. I think they are a collection of small, perfect details to define a "good" result. Perfection does not exist but I have never stopped looking for her.
Being a passion and not a job, I steal time to the days and nights, with the same enthusiasm of a child who opens his toy room and you lose on a fantastic journey".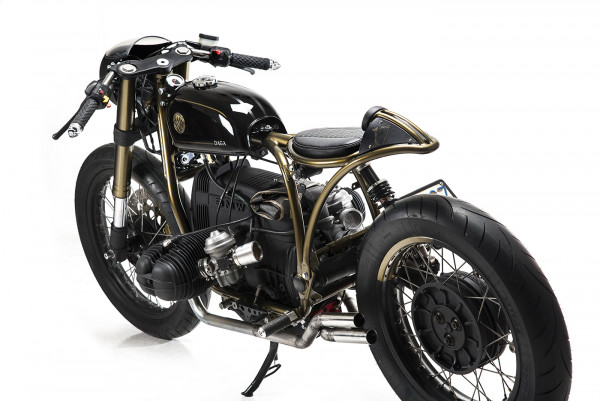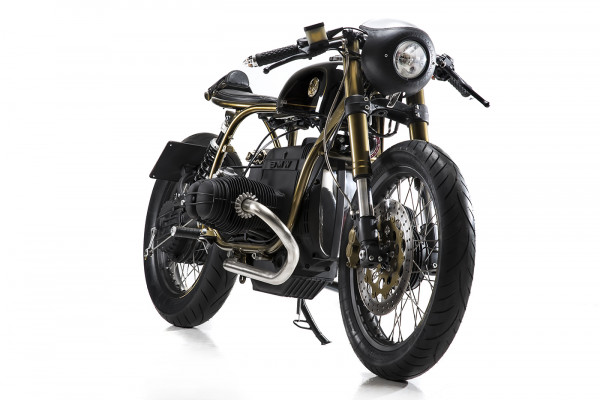 The idea for this bike was born at the EICMA 2016 and Marco's idea was to build a classic café racer but with the spirit of an aggressive, black, bad pirate who laughs at everyone while showing his gold teeth. A minimalistic design with the elements of a real sports bike.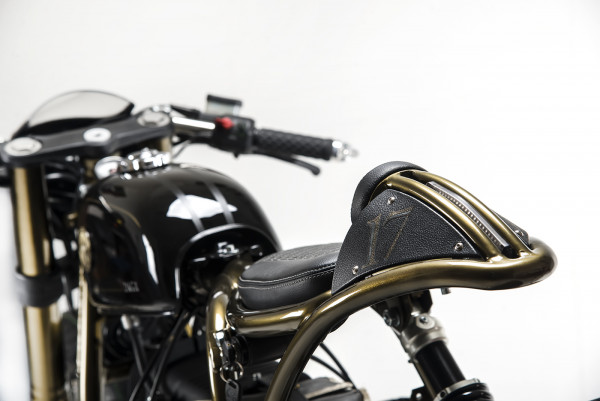 Reduced lines and dimensions for the mini fairing (made out of a Harman Kardon subwoofer!), mini tank has the width of the engine and creates a unique footprint line while the tail just mentioned incorporates the rear light in the interior. The rear frame is hand-bent stainless steel, a simple line like the brushstrokes of a painter who gives form and style to the bike and he also maintains a small suspended pillow of the rear support.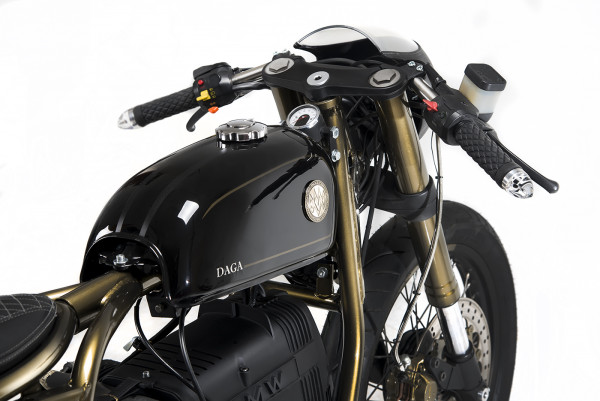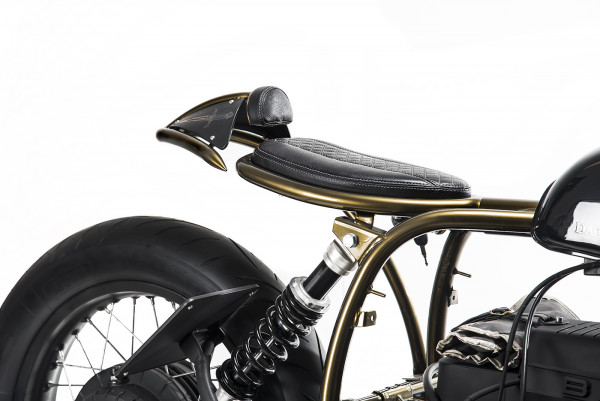 To underline the pirate in this bike, leather skin and tattoo like engravings make it look like scars. Combined with the matte black paint job and olive gold details and unique rear section, make it look like a small sword. Marzocchi front suspension with inverted fork and Brembo gold series brake system to finally give it a unique driveability and some serious stopping power.
Essential also in instrumentation with mini speedo and double-sided handlebar arrows by Motogadget. In place of the original air filter was built a shelf to house its original tool kit. Craft are also the air filter cone with a more modern design and exhaust with double short barrel terminal.
Despite the obvious differences from the original model, this BMW can return to the origin, fully reversible to the previous version because no cut was made to the frame.
[su_custom_gallery source="media: 4424,4423,4422,4421,4420,4419,4418,4417,4416,4415,4414,4413,4412,4411,4410″ link="lightbox" title="never"]
Share This Story, Choose Your Platform!
Tags