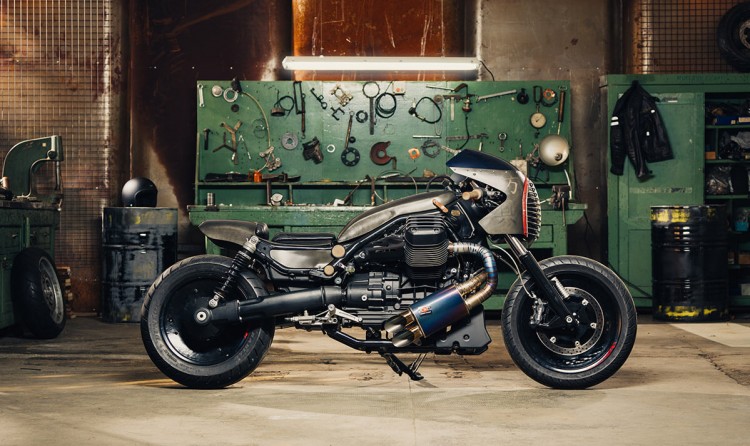 Last week I've featured an incredible Moto Guzzi Griso Tracker which was a one of the finalists in Moto Guzzi's "Lord of the Bikes"; a custom motorcycle battle. The Tracker was a winner in the 3rd round and here I have another one I'd really like to share with you. It's actually the "loser" of the fourth round, but I thought that it deserved some attention.
It's based on a Moto Guzzi Audace and it's called "Bōgu" or in Japanse: "防具", also referring to "Kendōgu" or "剣道具" which is the protective gear used in the martial art Kendo. And with a name comes a design which has written "armor" or "Kendōgu" all over it (not only literally!). It's build by the Italian Dragoni Moto.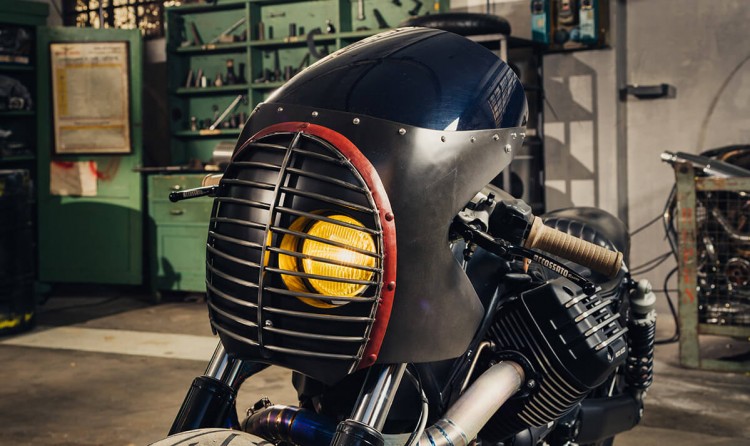 When starting the project and picking "Japan" as theme, the guys from Dragoni felt a bit challenged, but after some research on the subject, their project shaped itself on the way. The bike is a mixture of raw steel with wooden details (which are also used for Kendo equipment). The most eye-catching element is the front end: just like a traditional Bōgu mask, the front fairing is shaped completely by hand. The massive wheels also scream out the defensive subject of the bike. All and all a totally different machine than the Griso Tracker, but sure worth the share.
You can follow the Lord of the Bikes battle here.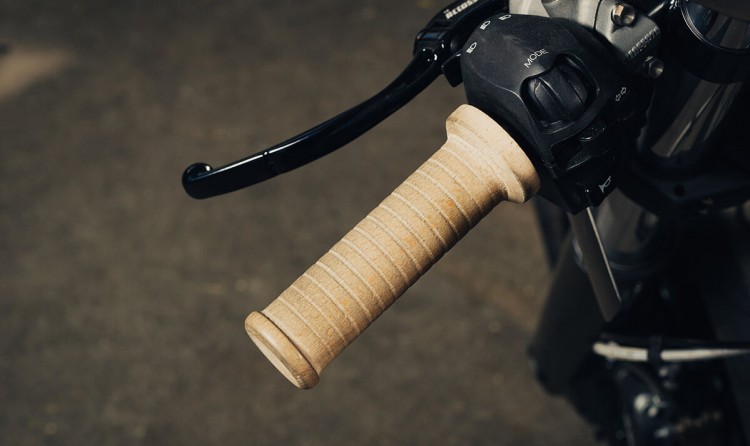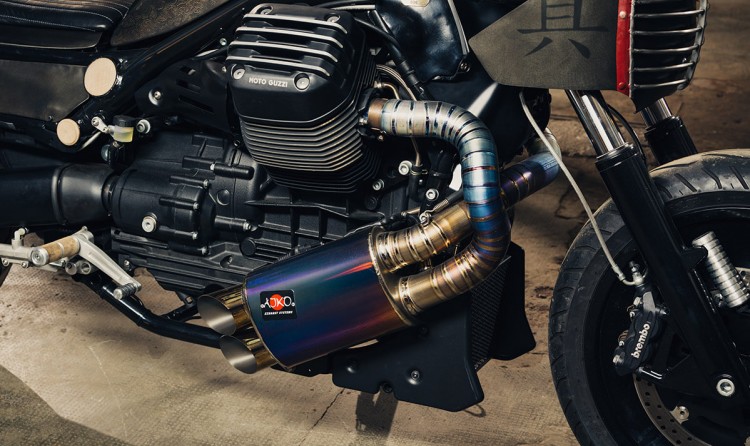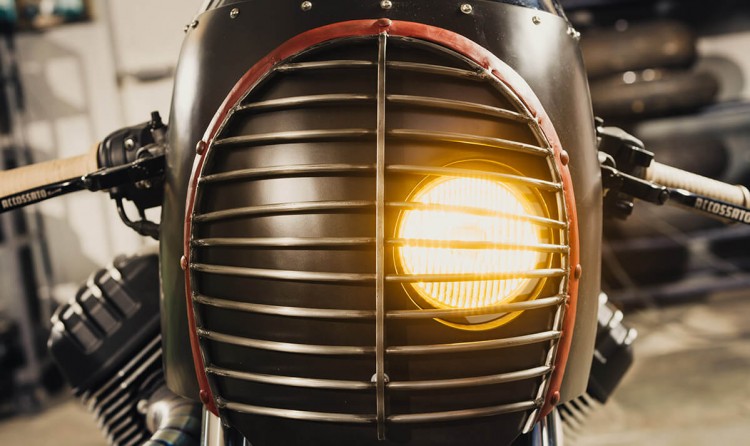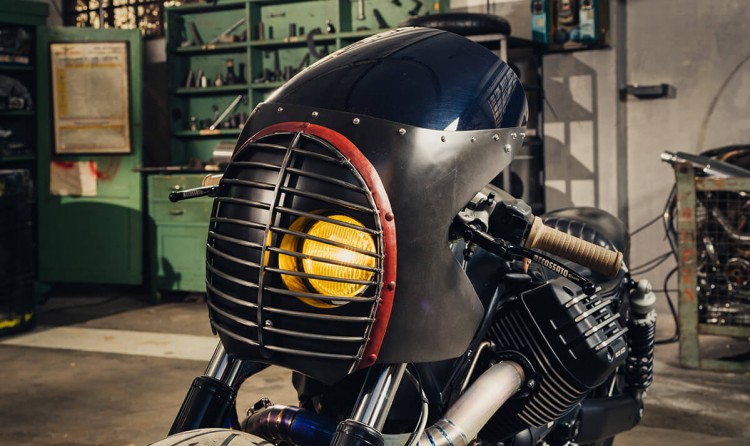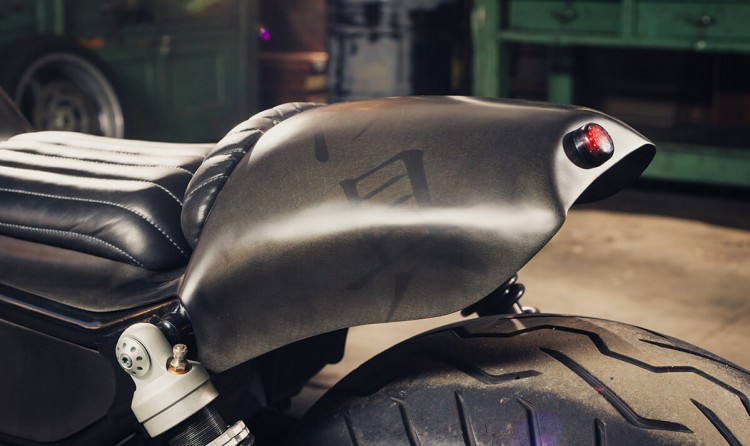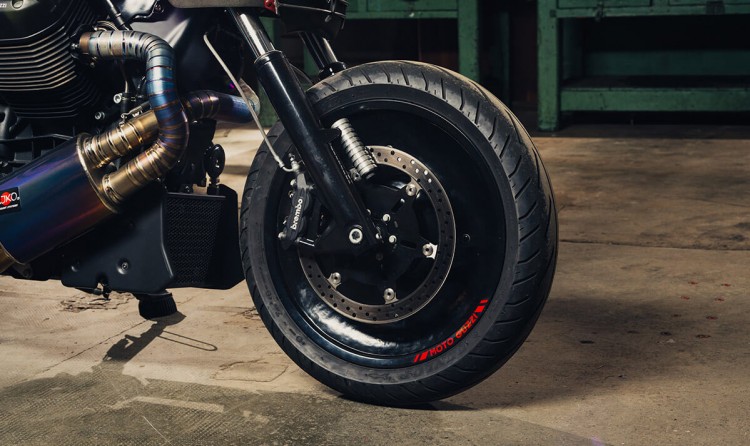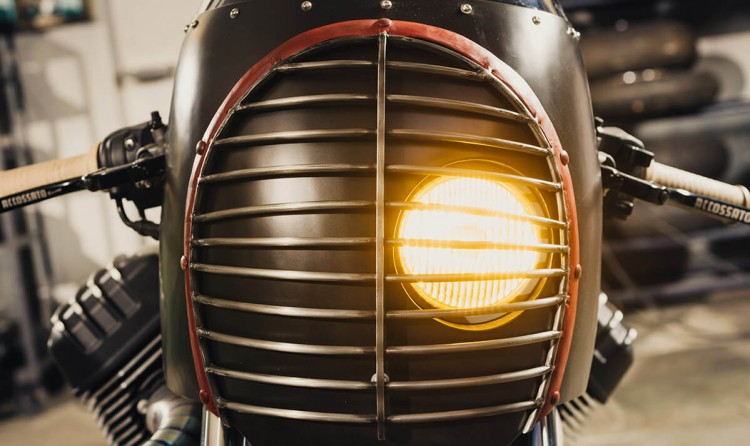 Share This Story, Choose Your Platform!
Tags