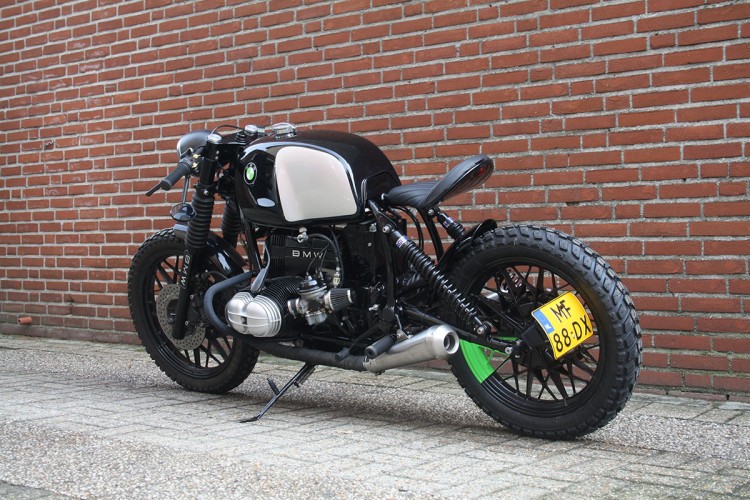 To be honest, I have to say that bobbers are not a specific type of motorcycle that I love, but I must say that my perception slowly is changing in a positive direction. And if I take a look at the motorcycle market, I think we see a similar change in perception. Brands are jumping into this "market gap" with production models of the Triumph Bonneville Bobber and Moto Guzzi V9 Bobber. These are pretty cool machines which not only look quite good but also are great fun to ride (and isn't that what it's all about??). The fact is, is that I've not featured many bobbers here so I was glad to receive another submission from Eelco of the Dutch 14Cycles with his recently finished BMW R80 Bobber. It's a total coincidence that the other featured bobbers here were also BMW's (here and here). Most of these bikes seem more or less inspired by Relic Motorcycles' "Black Baron", we saw earlier on Pipeburn. And that's not a bad thing I guess.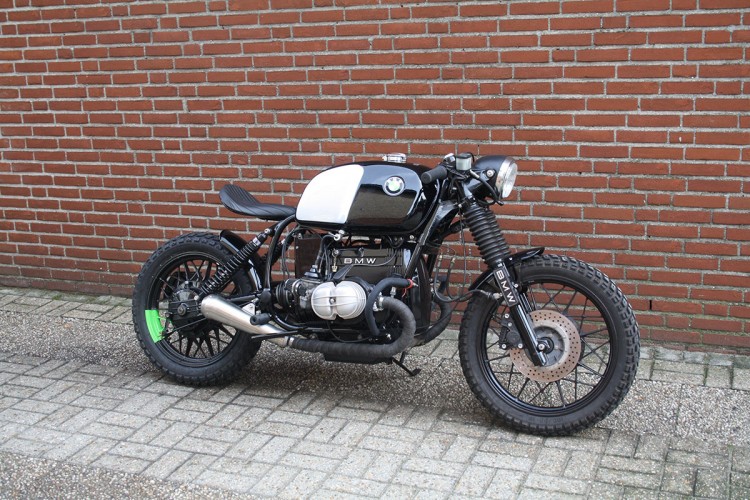 While the look of this '82 R80/7 is completely different than the original bike, the actual modifications are pretty modest and I think also pretty achievable for beginning builders. This is no offense to Eelco because he does almost everything by himself and is able to create amazing bikes (check out this one and this one). But if you like this build and have some budget to outsource some specialized works to professionals, you can build one yourself. And remember that BikeBrewers.com is all about inspiring others to start building! So if you want to build one yourself I suggest that you read my cafe racer building plan, take a look at the mods/parts list below, buy a proper base bike in a decent shape, and look around for pro's who can assist you with things you don't dare.
BMW R80 Bobber Parts/Mods List:
Tires: Heidenau K60 (front: 100/90-19″ – rear: 4.10-18″)
Headlight and brackets: Triumph T100
LED aftermarket tail light
Speedo/dash: 48mm Daytona
Aftermarket clip ons
Seat: Biltwell Solo
Rear shocks: Hagon progressive
Monza gas cap
Custom subframe
Custom license plate holder
Biltwell Kung Fu grips
Emgo pod filters
GP-style muffler with wrapped exhaust
"Oldskool" headers
Biltwell "crash bars"
Paint job by Ralph Polderman fro HQC Paints (black/silver/venom green)
You can always contact Eelco and ask him to build one for you ;):
Follow 14Cycles
Website | Facebook | Instagram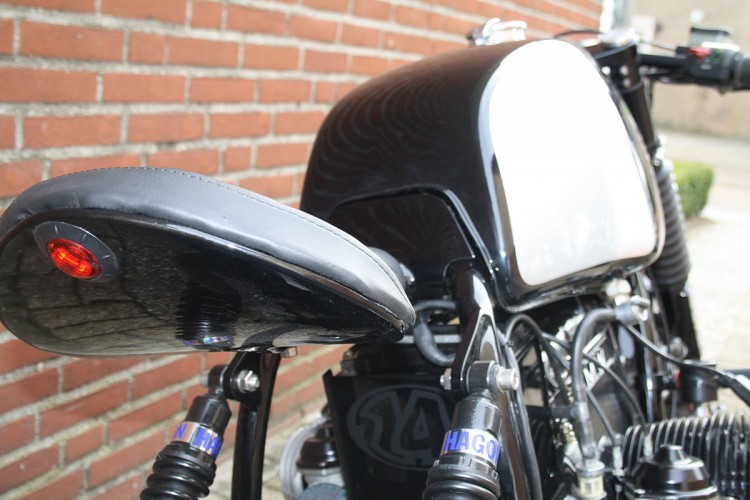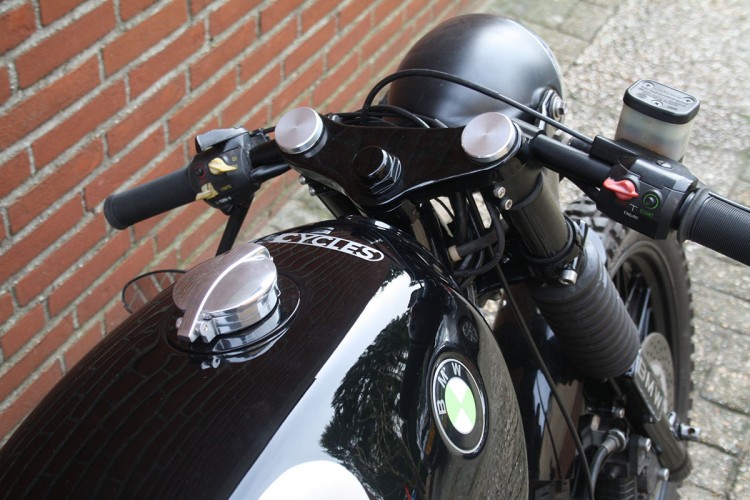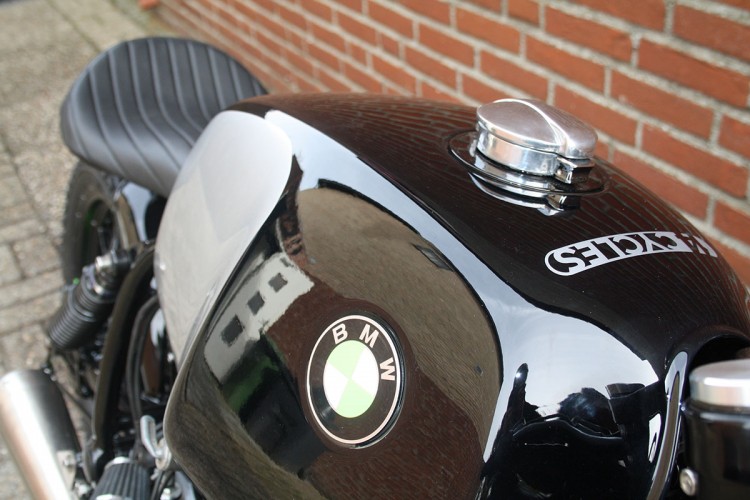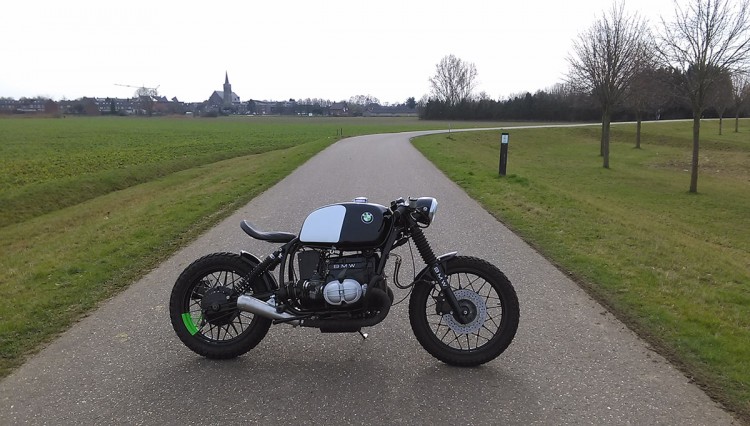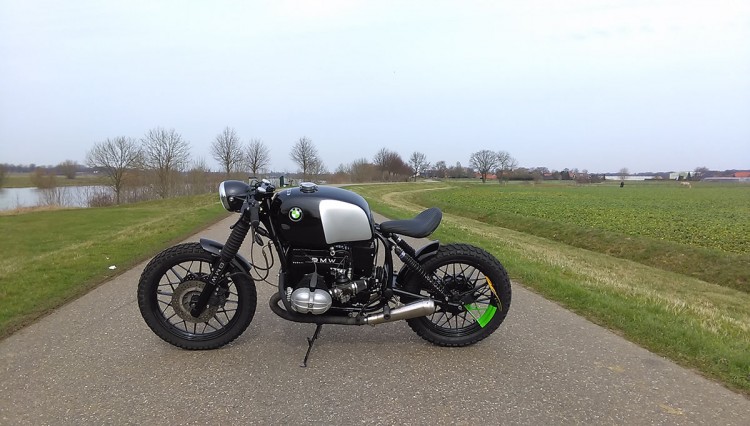 Share This Story, Choose Your Platform!
Tags