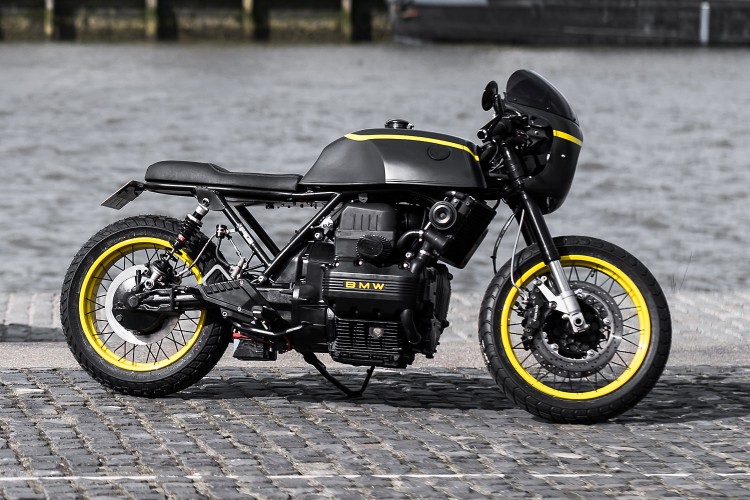 Beautiful classic BMW K75 Cafe Racer by Moto Adonis. Personally, I'm very happy to see that the quality of builds from Holland is constantly growing. Maybe a bit biased, but I've featured a lot of bikes from our small country lately. We have some real great pro-builders like Ironwood, Wimoto, and Wrench Kings. All delivering high quality and unique machines that get noticed all over the web. Another well-known name here in Holland and the rest of the (custom) world is Moto Adonis, from Daan Borsje.
Daan, who sees his self as a "designer-builder" easily can be called a perfectionist: if he sets his mind to something, he want's to do it the right way and commits his self for 200%. So his work is not a matter of tearing down an old machine, put some new parts on in, give finish it wit a paint job. No, Daan goes all the way from a complete engine overhaul to fabricating his own parts. So when Philip van Gelder, a local customer, broke his piggy bank for buying a custom bike, he knew that Moto Adonis was the right place.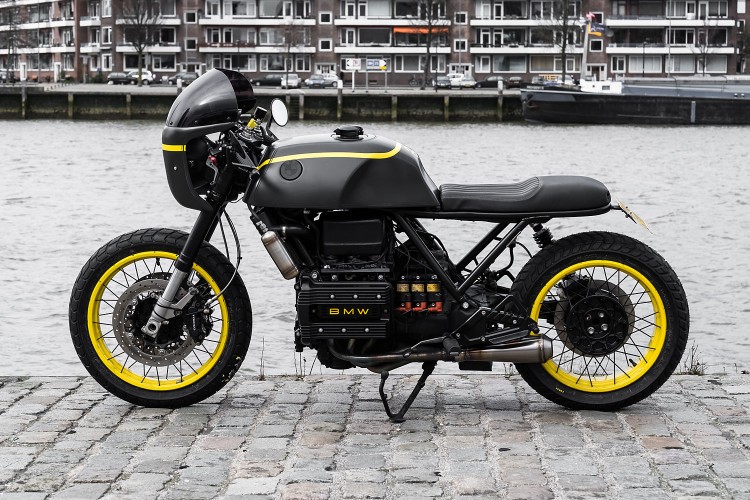 Next to an old sock stuffed with some cash, Philip also had an old '87 BMW K75. A base bike that's maybe not as cool as the air-cooled boxers, but sure has a great engine. The stock model doesn't have a name for being beautiful, the technique of the so-called Flying Bricks are rock solid. It's no surprise that the K-series become a very popular for building a cafe racer (make sure to check out this awesome K100 Cafe Racer).
The conversion started with the wheels because the stock wheels didn't suit Philips mindset of a classic cafe racer. In the front, Daan sourced a wheel of a BMW R1200C, which is fitted in a black Suzuki GSXR1100 USD fork to upgrade brakes and suspension at the same time. The real wheel including rear drive comes from a R1100GS, which also upgrades the brake drum with a disc. In order to get that desired classic look, Daan fitted a beautiful small headlight fairing, modified the gas tank and of course chopped up the rear end to mount a classic leather seat.
The electronic system got upgraded with the complete catalog of Motogadget. Indicators, controls, wireless switch, and grips are sticking and operating together around the M-Unit. In front, they've fitted an aftermarket LED headlight unit and Daytona instruments. The bike is finished in a "classic-meets-aggressive" color scheme: matt black with a yellow striping. Great job!
Follow Moto Adonis: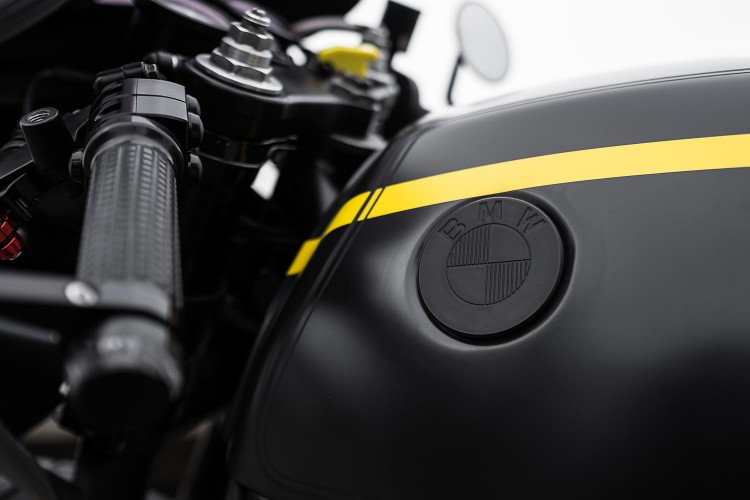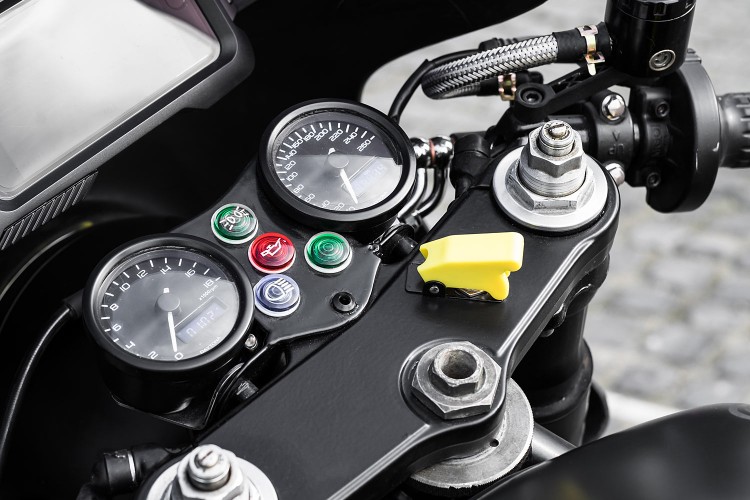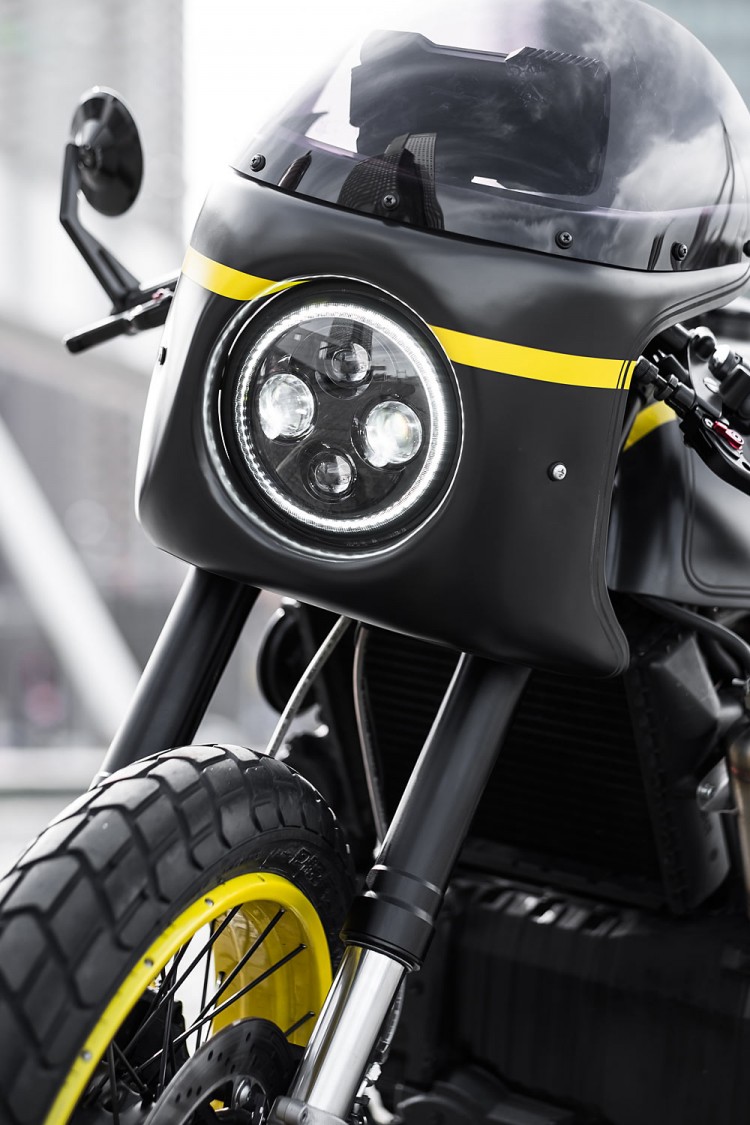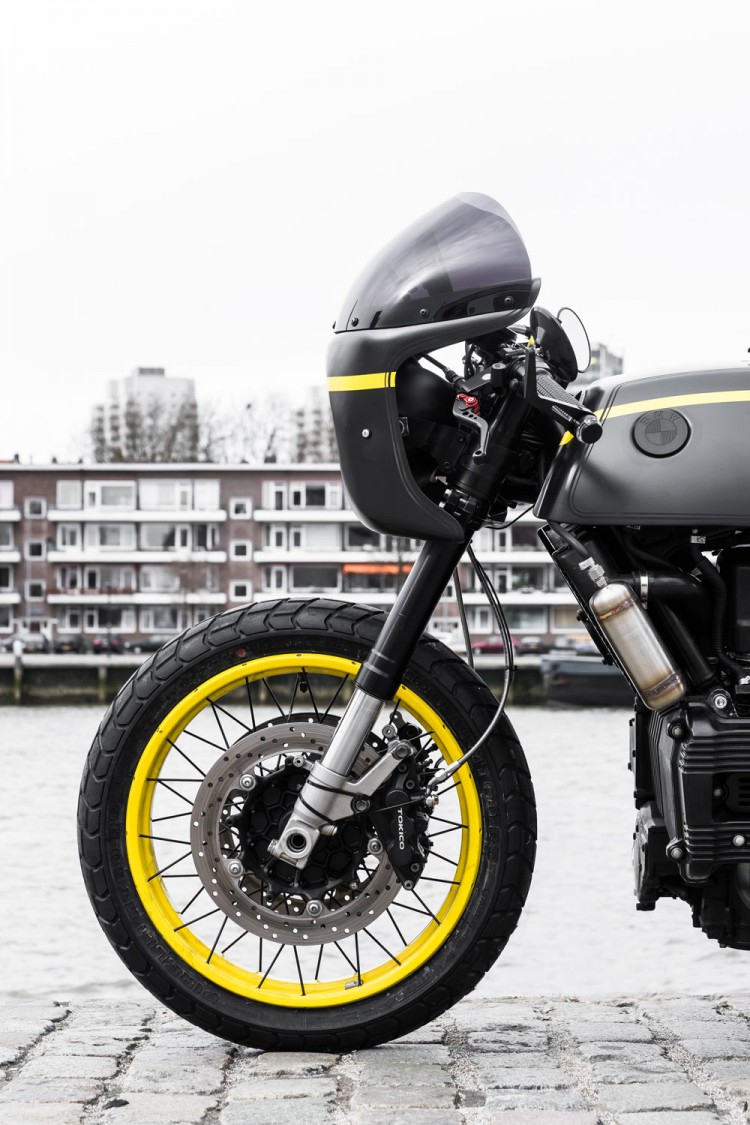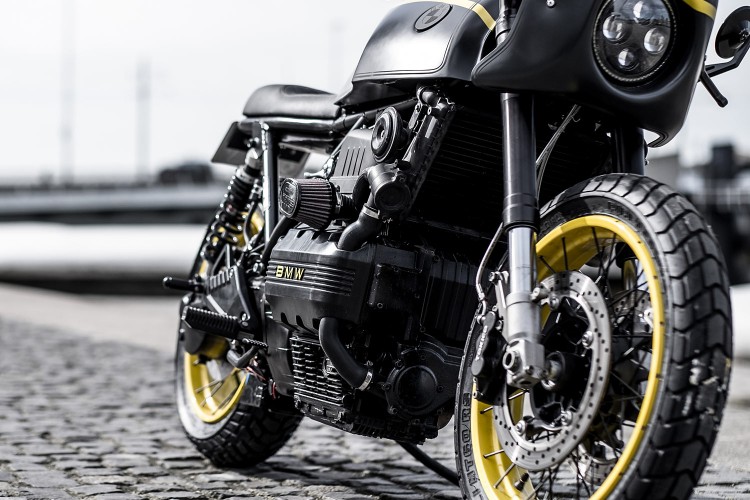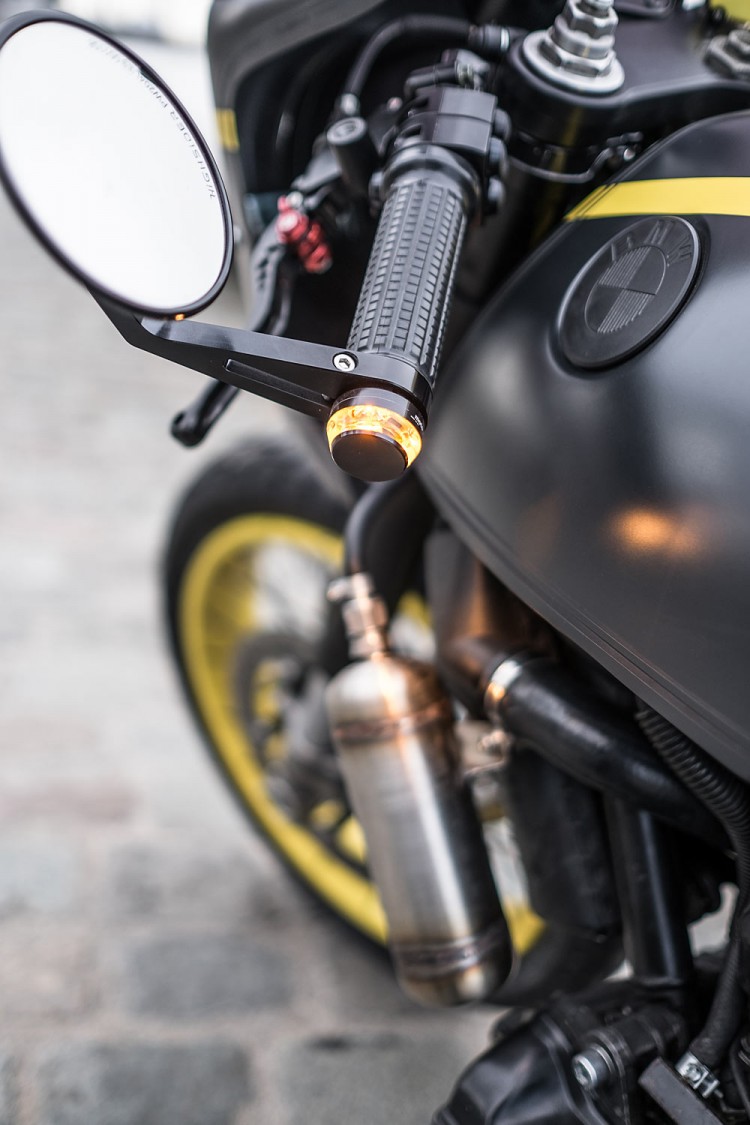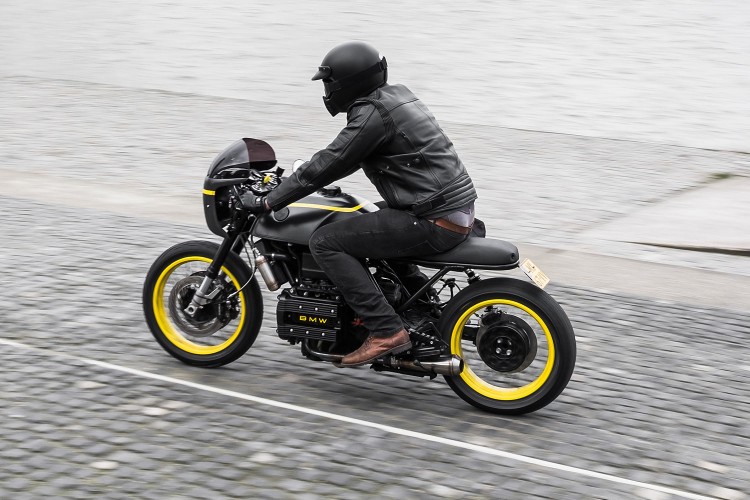 Share This Story, Choose Your Platform!
Tags