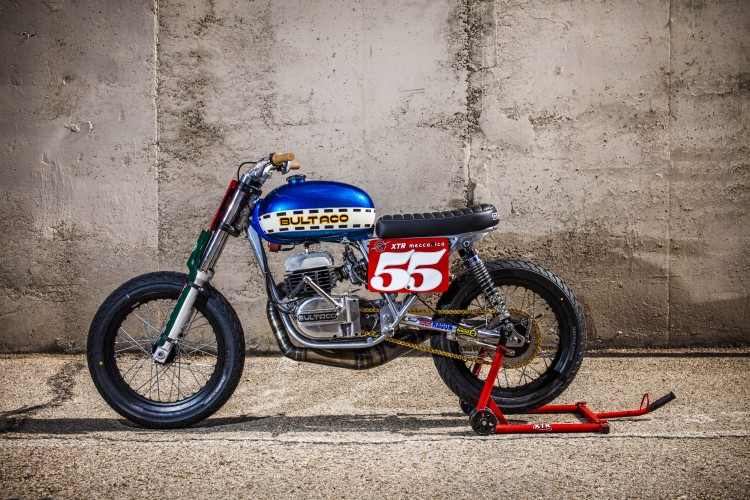 First of all: happy new year to everybody! We're still working on the editor's choice with the best customs of 2017, but I already got the first build for 2018 in my mailbox from our buddy XTR Pepo. Most readers know that Pepo isn't afraid to take a rare bike as a base for this creations. And rare it is: it's based on a Bultaco Lobito 125. Never heard of Bultaco? I think a lot of us didn't. Bultaco was a small Spanish manufacturer of two-stroke motorcycles from 1958 to 1983. The brand had several successes in road racing, but later, their off-road machines became more successful. The brand resurrected back in 2015 with a newly developed electrical drive train which they use for (really fast) electric bicycles.
Pepo was lucky to find a Bultaco Lobito 125 and turned it into a real XTR bike. I'm sure that some other blog is working on a great story right now (we just got the pics and specs), but here are the mods:
Modified frame
Yamaha SR 250 swingarm
Hagon rear shocks
Honda Hornet 600 front fork (I guess from this bike)
Derbi Senda Supermotard front Wheel
Bultaco Lobito rear hub with Derbi Senda Supermotard rim
LSL conical handlebar
Gonelli quick open gas throttle
Gonelli natural rubber grips
Gonelli levers
Bultaco Mercurio 155 (1963) fuel tank
XTR seat and upholstery
XTR number plates
XTR fork protector
Ducati footpegs.
Bultaco Matador MK10 (1979) 350 cc blueprinted engine
Regina chain
Bing Carburetor
XTR air filter
Super Mario handmade race exhaust
Pintumoto painting
Pictures: Cesar Godoy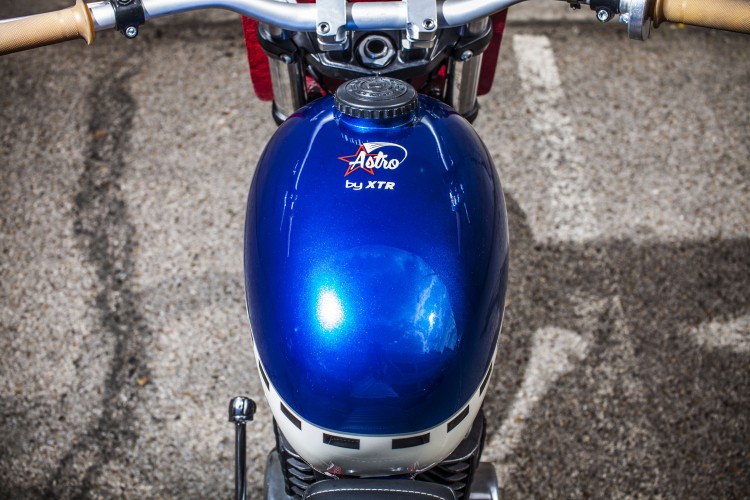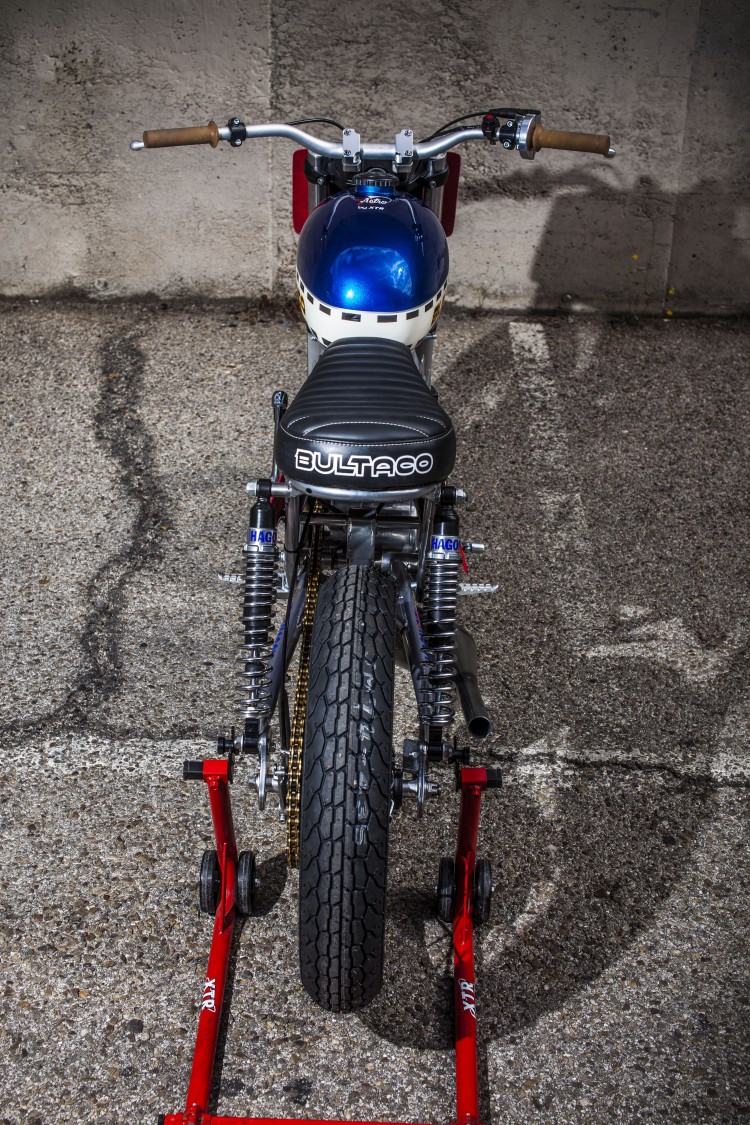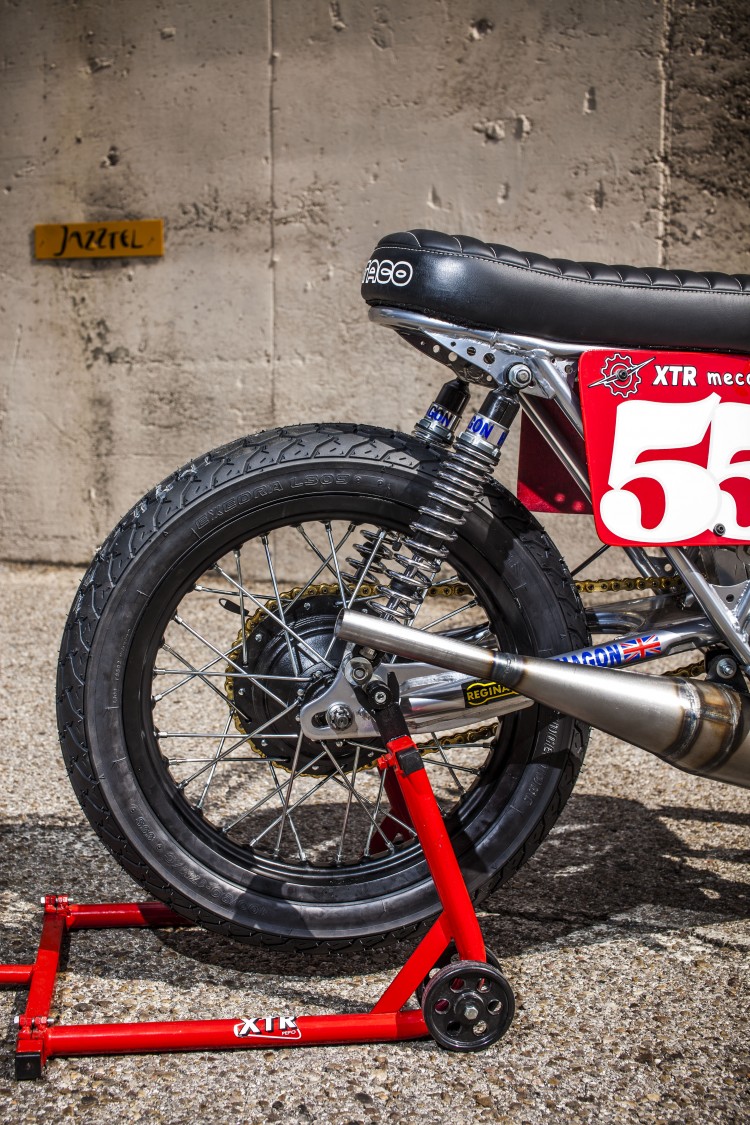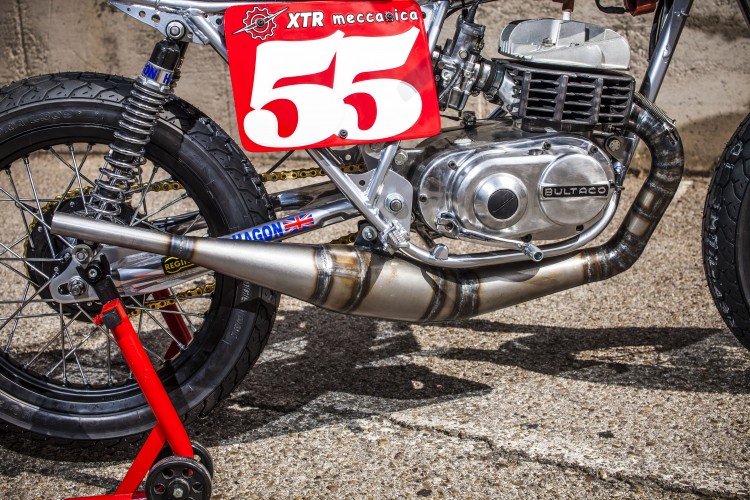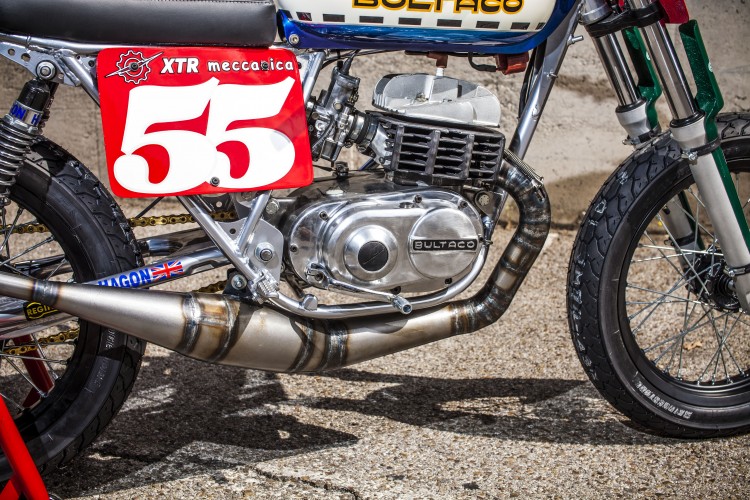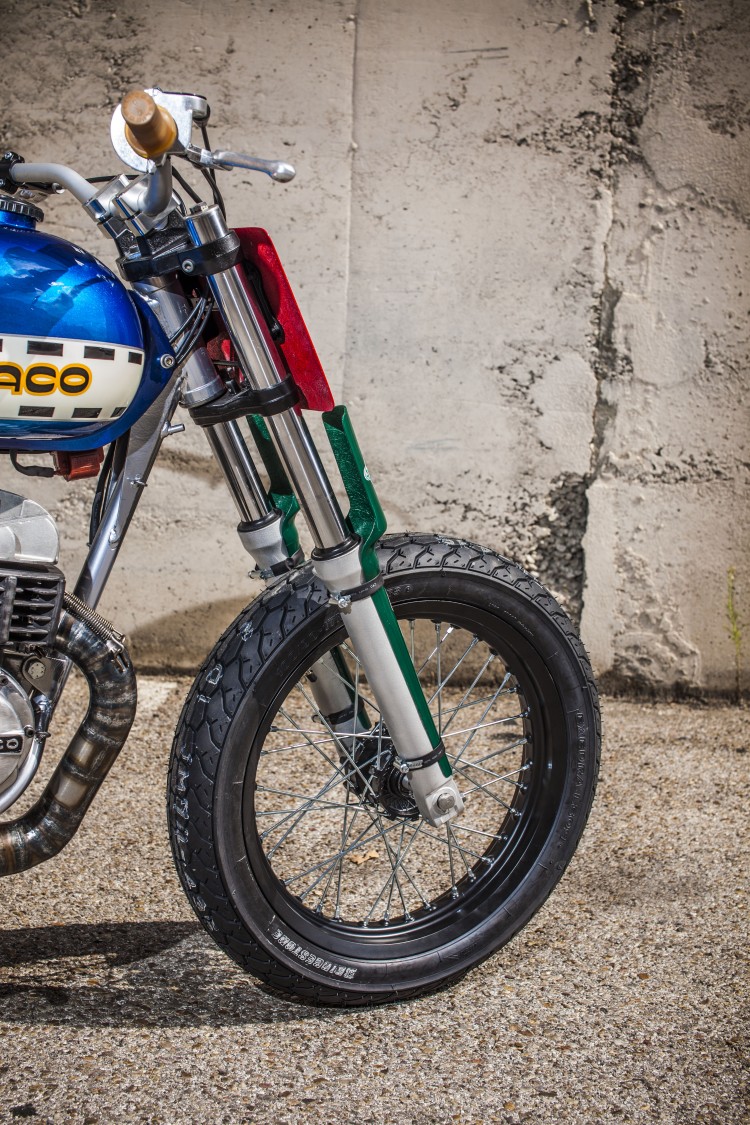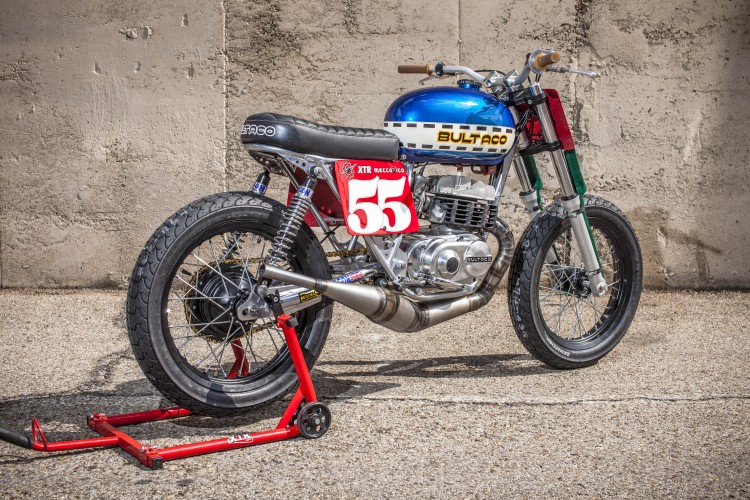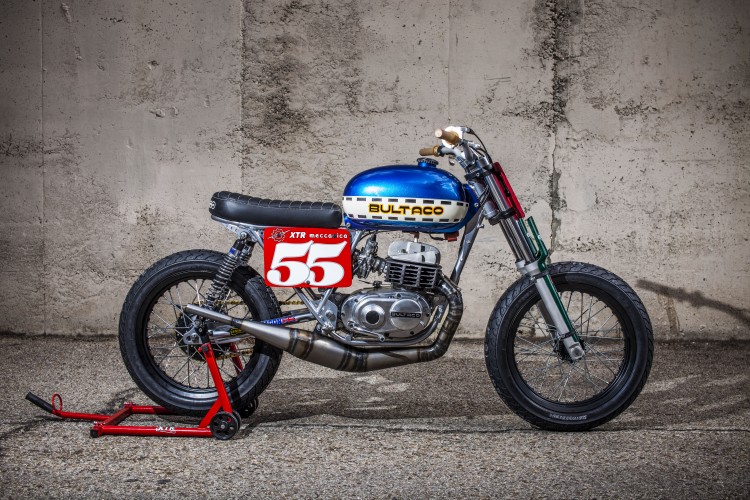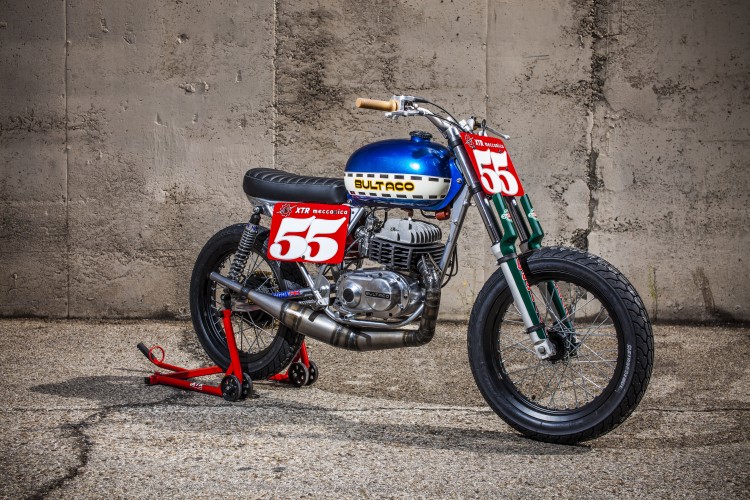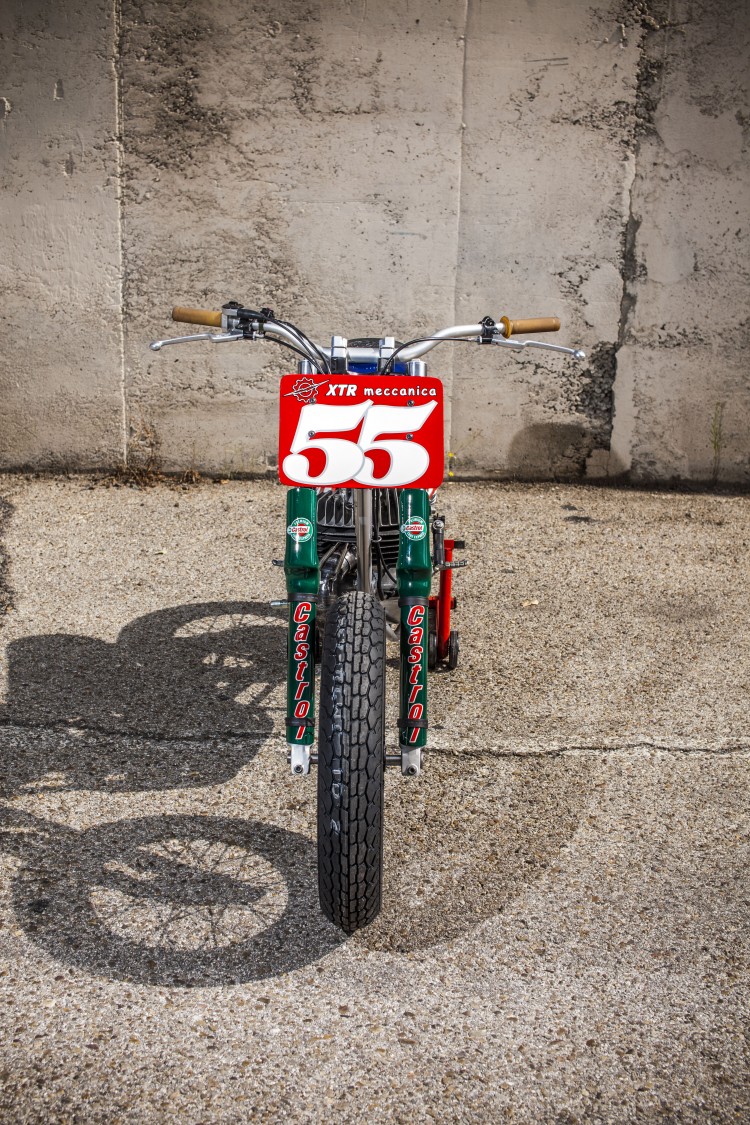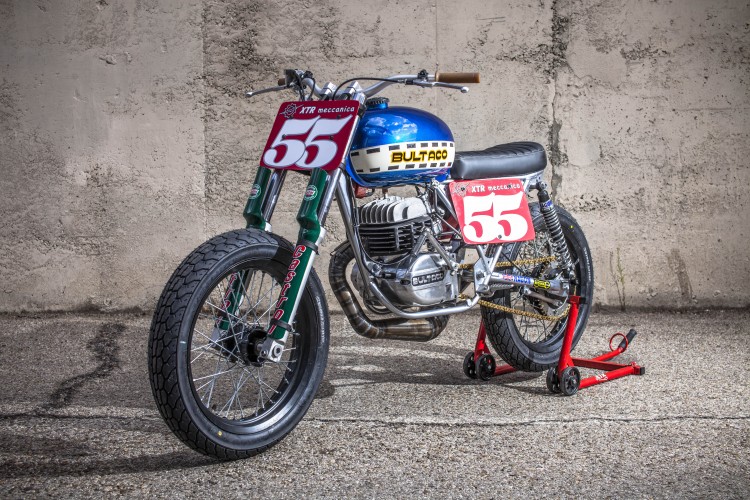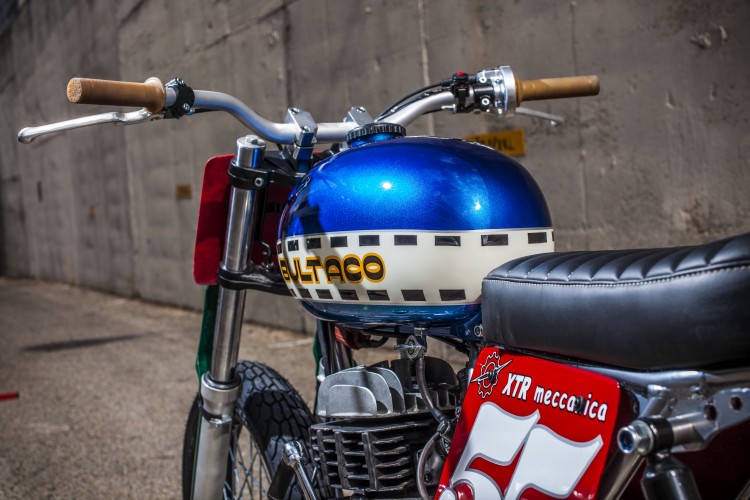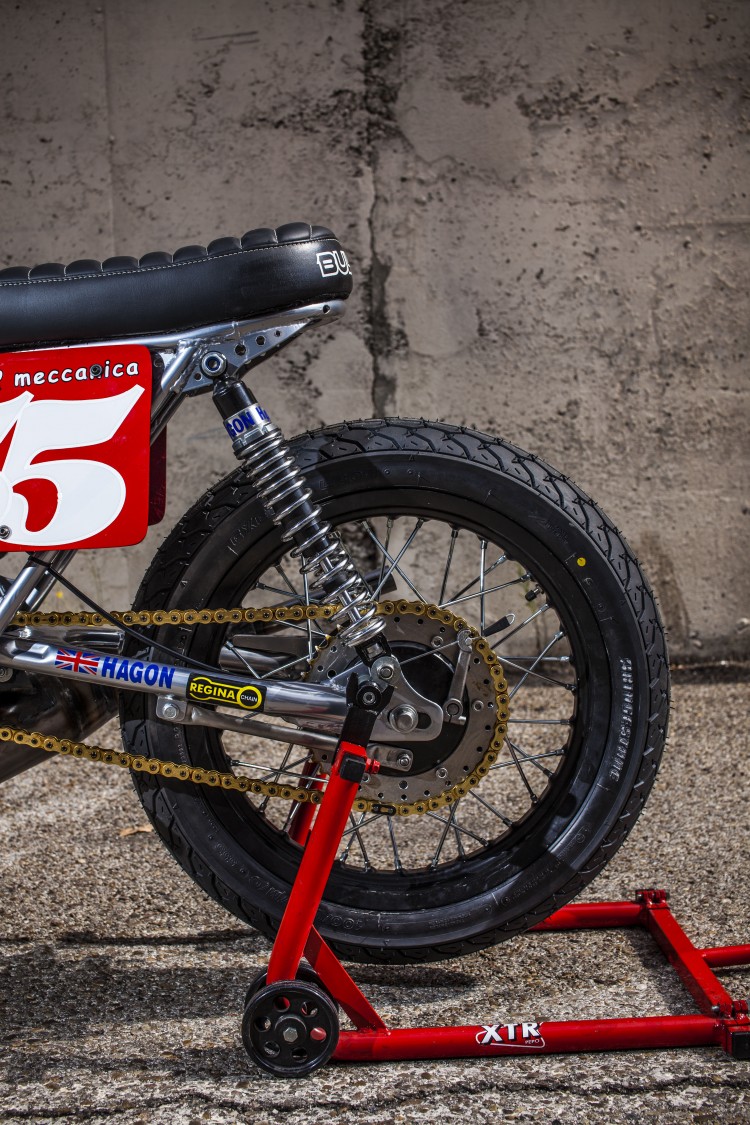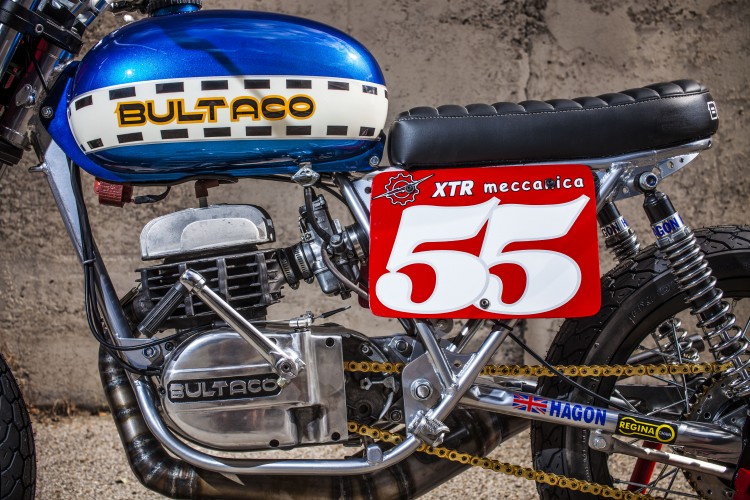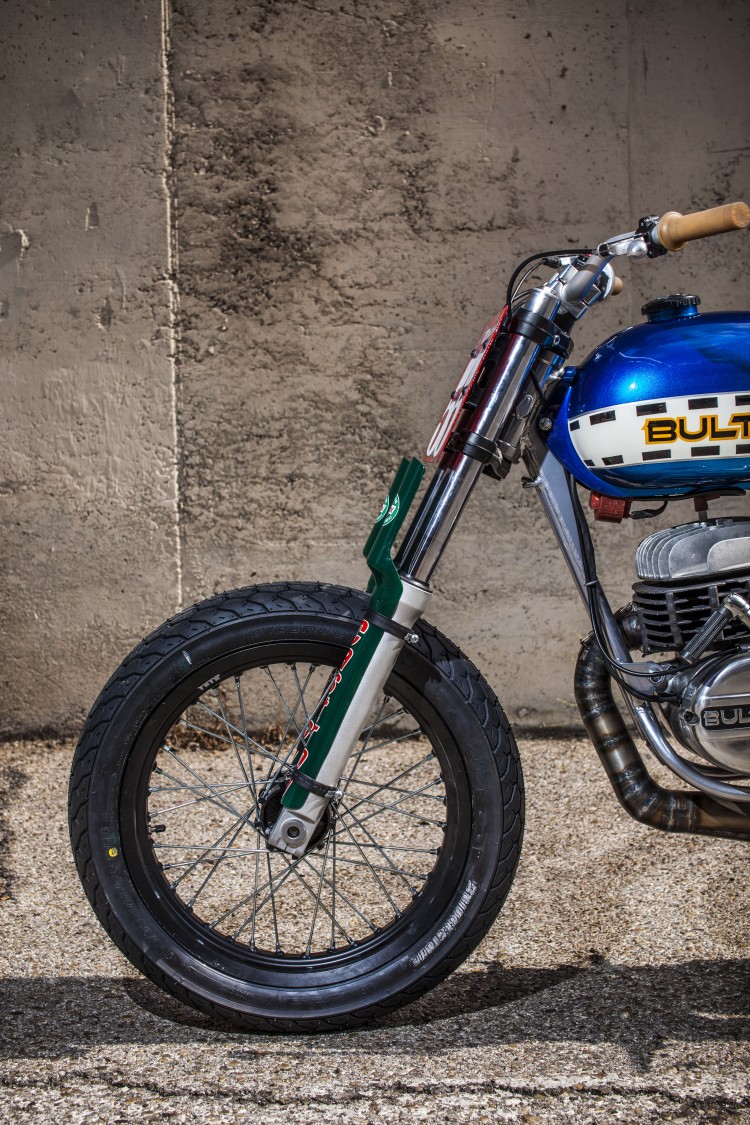 Share This Story, Choose Your Platform!
Tags