Follow us on
Facebook
,
Twitter
,
Instagram
,
Pinterest
,
Google+
,
Youtube
or subscribe to our
newsletter
.
A Vespa motorscooter always will be something I really like. I've owned a '82 150 Sprint for a couple of years and every ride was fun. Not fast, no handling or brakes at all, but cool in every way. I've seen motorcycle builders trying to make it a bit sportier, upgrading the engine, brakes etc. But then I saw this creation by Marek Nachlik from Hamburg, Germany and this is something else: he squeezed a Husqvarna WR360 engine into this Italian beauty.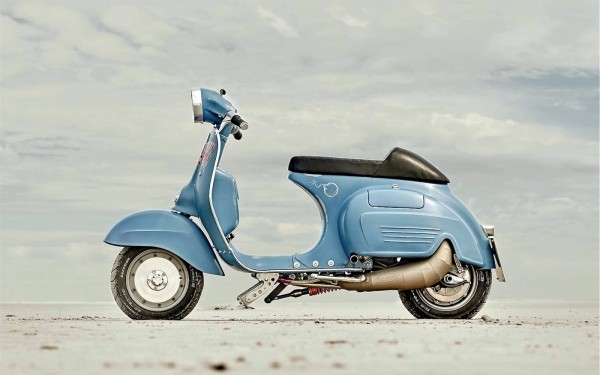 The engine is tilted 45 degrees forward to give the scooter a better weight distribution and it will improve handling. If you've ever rode a Vespa you know that the engine at one side isn't any good for cornering… The rear wheel is adopted from a Honda Comstar which hangs in a Yamaha XS400 swing arm. The brake on the rear is from a CB750.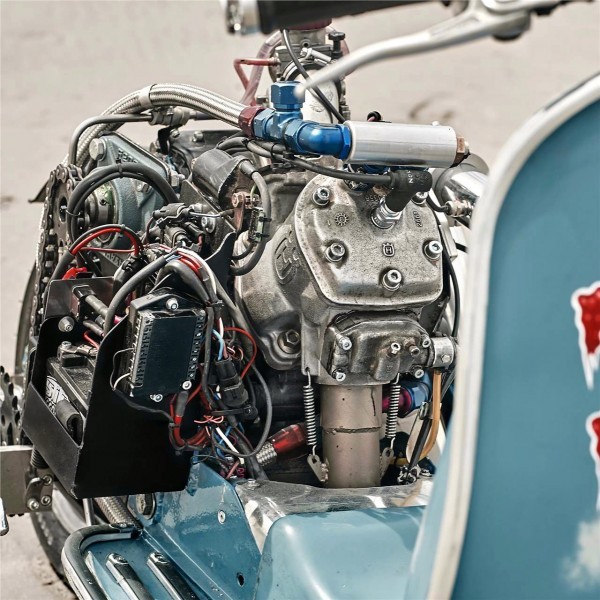 The engine of the ex-dirt bike was totally worn out so it's completely overhauled. The engine got a new coating from the Dutch Powerseal.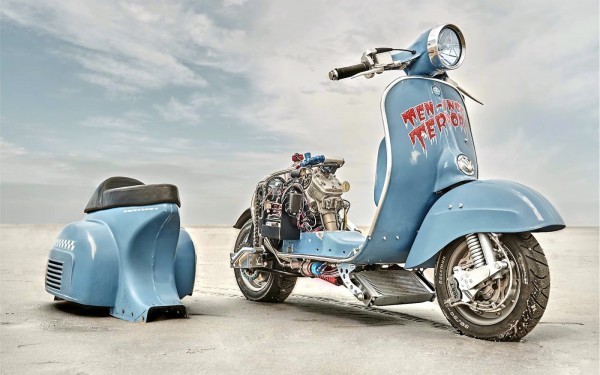 The rear shock is mounted underneath, just like a Buell. To stop the "Ten inch Terror" (10″ is named after the engine) a custom made front disc setup was installed. To keep the engine cool he had to find a place for the radiator, which is mounted just after the front wheel. I really doubt if this is the right place, because it seems very vulnerable right there…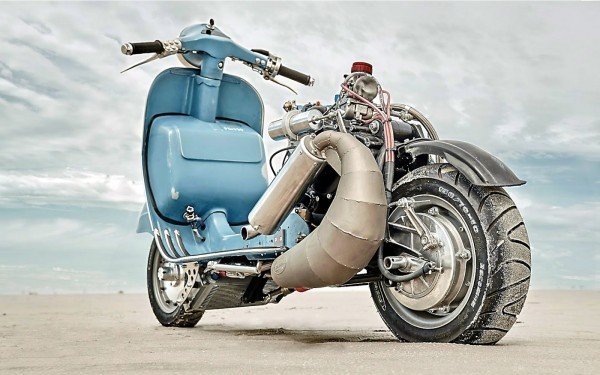 To keep the frame from bending the whole bike is reinforced with 10cm steel ribs The gas tank is located in the old glove box and a Hardi electric fuel pump sends the fuel to the engine. The exhaust is built by Markus Rentzmann (Pipe Design, Bremen).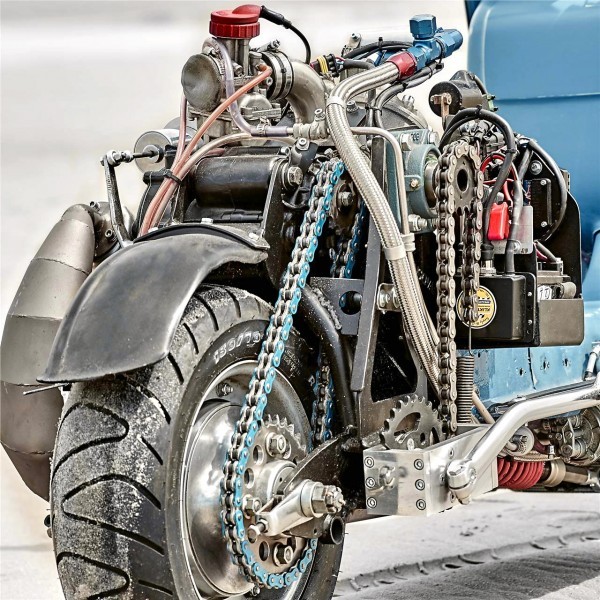 Of course the electronic system has been renewed with a MotoGadget control unit as electrical centre.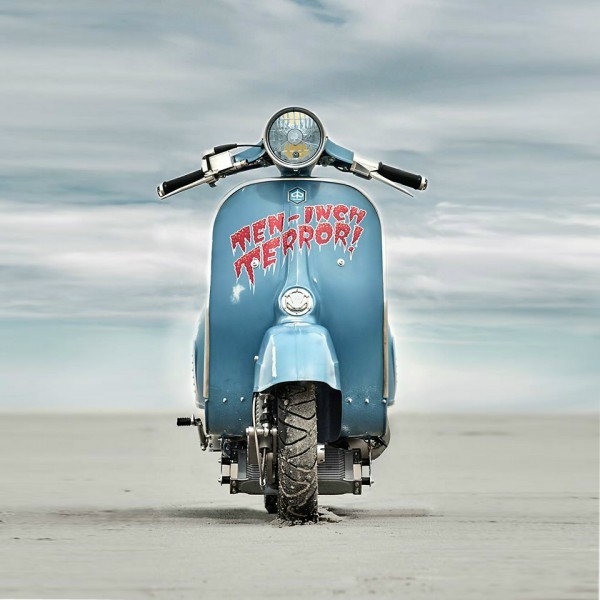 The result is a (wet) 145kg Italian superscooter with 55hp and 45Nm of torque. No wonder he called this custom Vespa "terror"…
Custom Vespa Gallery & Video
[su_custom_gallery source="media: 3042,3041,3036,3037,3038,3039,3040,3046,3044,3043″ link="lightbox" title="never"]
Share This Story, Choose Your Platform!
Tags