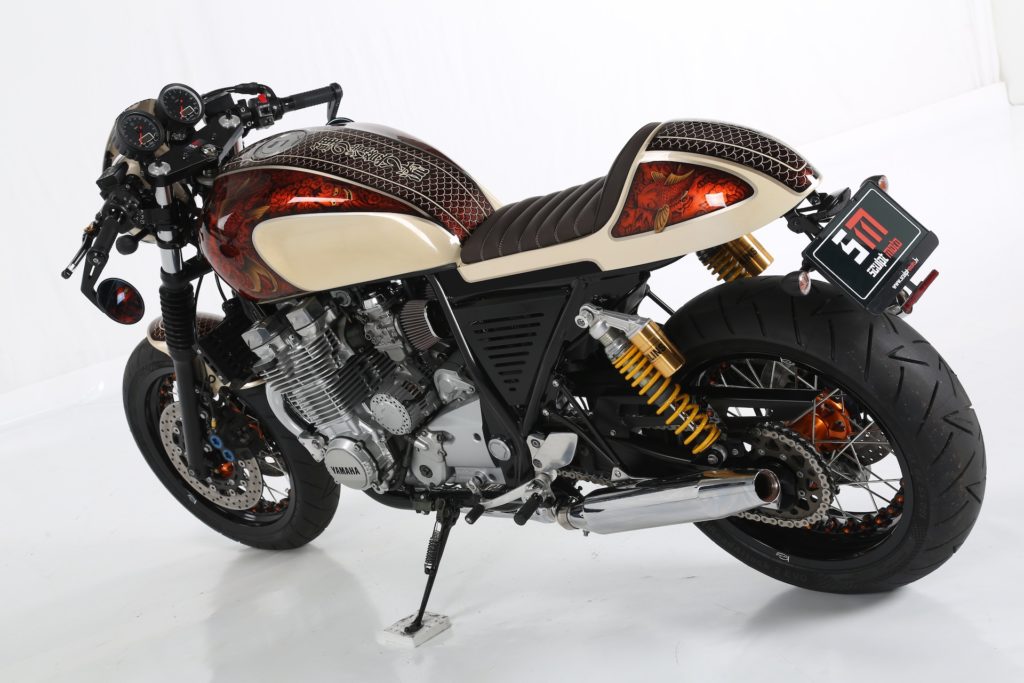 Long run
Some of the happiest people on the planet live and work in Hamamatsu, Japan. Yamaha introduced the XJR 1200 in Europe in 1995 and has continued to sell the XJR in Europe until 2016, but not without a few changes throughout the years. Most notably, the XJR got a 100CC more lung capacity, boasting a healthy 100 hp and 108 Nm of torque. Not bad considering that the engine is an air/oil-cooled unit. Overengineered even, some might say. In a similar way to Moto Guzzi, the XJR really started to become cool again around 2015, right near the end of its life cycle. There where Moto Guzzi decided to go full throttle with their retro bikes, Yamaha pulled out the plug of the XJR model to make room for the Faster Sons-series XSR and SCR. And to be honest, the XJR wouldn't have survived the ever-stricter emission regulations without some serious R&D money being thrown at it. Which brings me back to that very first sentence. A run of 21 years is incredible and a remarkable achievement. Yamaha's R&D-department can be proud of itself, because we feel that the XJR has become an iconic powerhouse.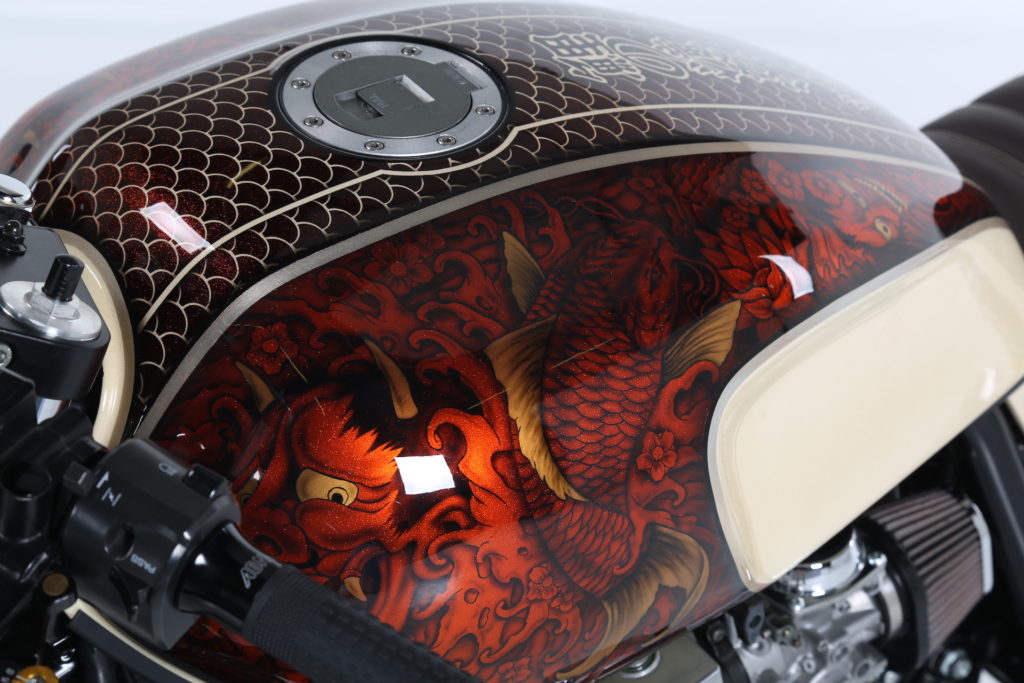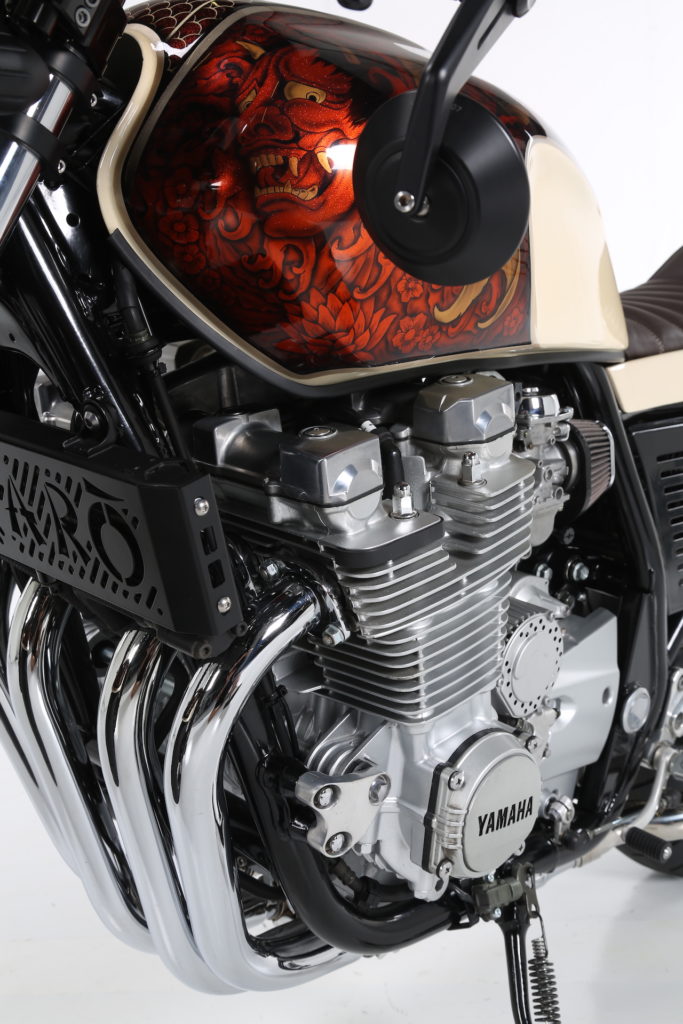 Sculpture
Being an iconic motorcycle almost automatically means that inspiration is drawn from it. And that is exactly the story behind Sergey Smirnov's Sculpt Moto built XJR 1300, dubbed the Kintaro. Specialized in Café Racers exclusively, the Latvian based craftsman considers each of his builds as a sculpture, hence the name "Sculpt Moto". This means that in reality, they aren't bike-builders but artists. We dig that. So, why choose an XJR 1300? The answer is simple. The XJR is a timeless classic that carries some really nice lines already. On top of that, XJR owners usually ride their bikes for many years. This makes it a popular motorcycle that still satisfies the needs of its owners.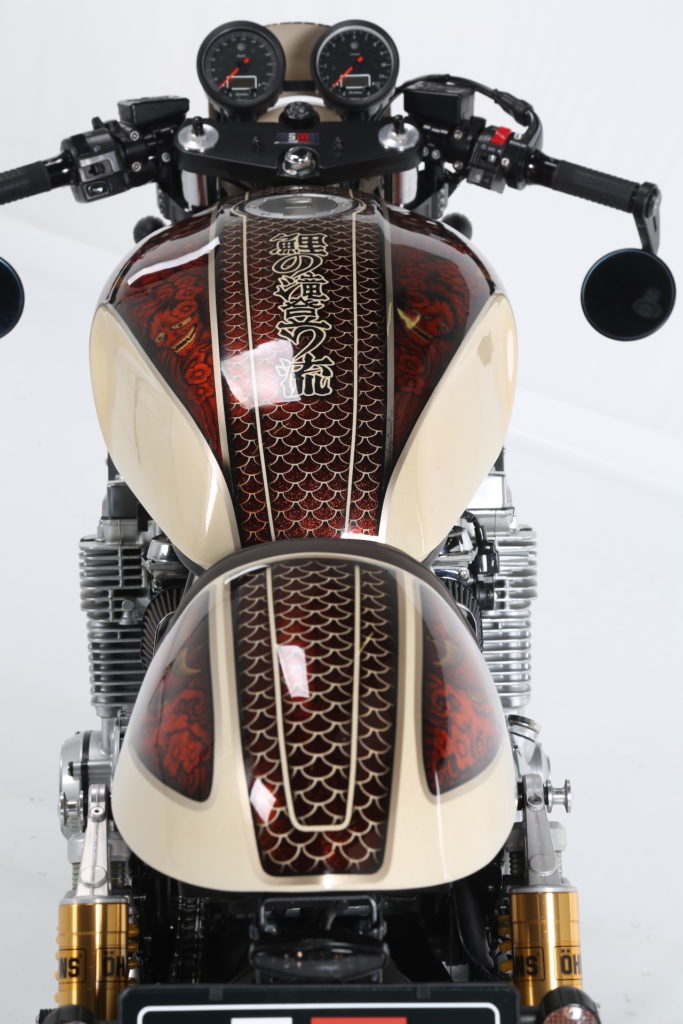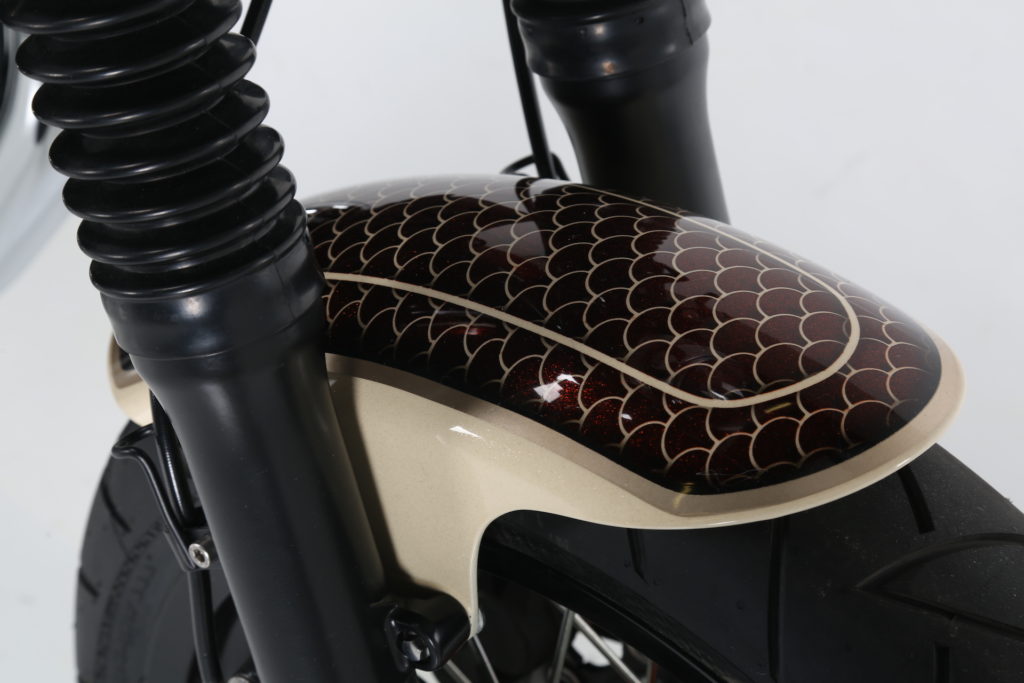 Samurai!
The bike we see here today is a 2001 Yamaha XJR 1300SP full fat version, sourced in Germany. The SP-models come with Ohlins suspension as standard. Being a Japanese motorcycle, inspiration for this build was drawn from legendary Kintaro samurai. This Yamaha stands for the embodiment of the ancient legend of the samurai Kintarō and the power of the mysterious mask Hannya, which is considered a strong amulet for samurai.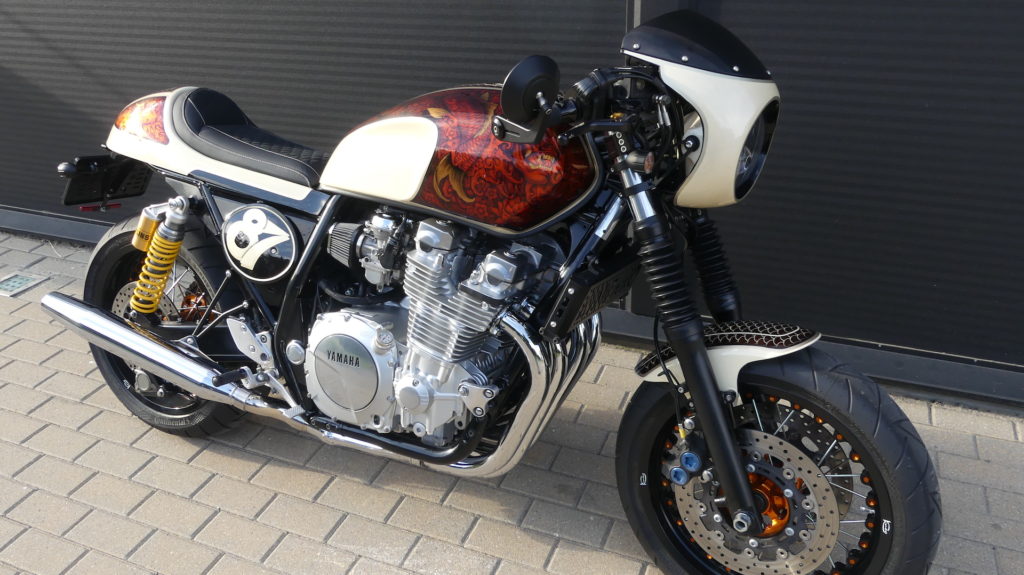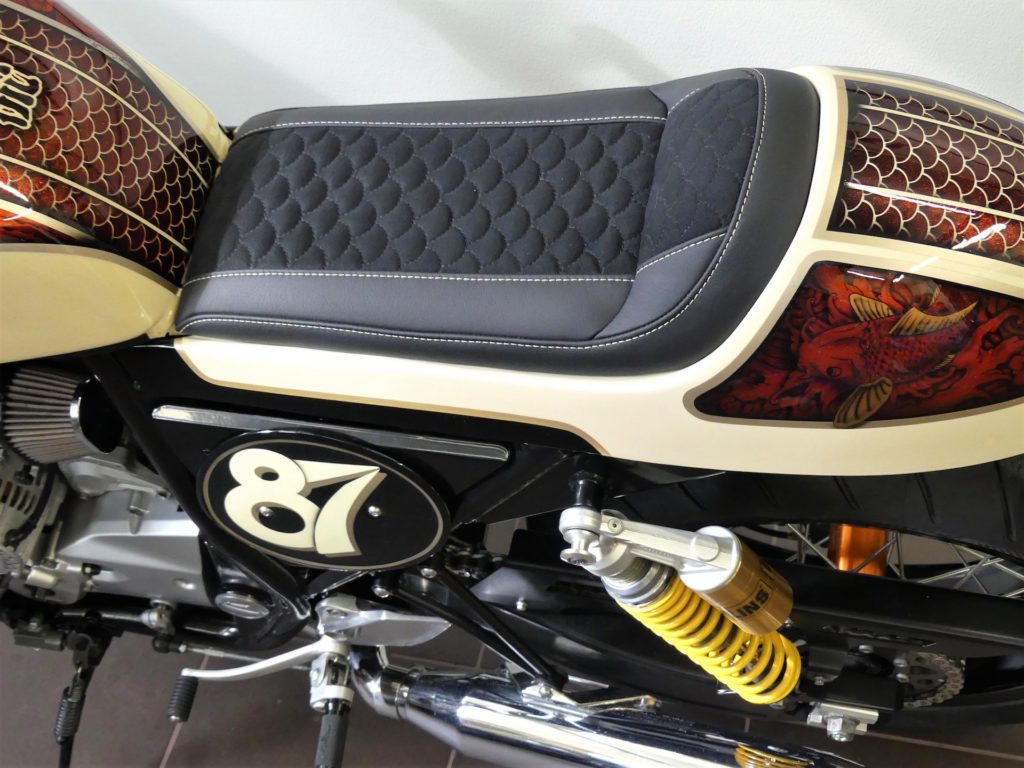 Overhauling
A lot of work has been done in this build. The list of modifications is extensive, given the large number of details that have gone into this project. The process began with complete disassembly of the donor bike. The sub-frame was modified, and the frame got powder coated, as well as the swing arm and forks.  The forks were upgraded with new Wirth springs, oil seals, bearings replaced, and oil. The engine was rebuilt and repainted, and the carbs received an upgrade with a DynoJet Stage-3 kit.
But there is more:
Metal parts chrome plated
Detachable seat cowl with handmade black leather seat – "Fish Scales"
Exclusive custom paint in Candy-Tangerine-sandpearl-metal flake
KINEO spoked wheels
Adjustable ABM clip-on set
Rizoma Mirrors
AceWell speedo/tacho with custom bracket
LED Headlight 7" with CNC headlight brackets
License plate bracket
Fork gaiters
Custom made radiator grille
Custom made metal side covers
K&N Air Filters
LSL adjustable footrest
Chrome Dina mufflers, new exhaust gaskets
Custom made connecting pipes and custom made exhaust brackets
Front bikini fairing and aluminium handmade Club-Style "87" side plates
The result of Sculpt Moto's work speaks for itself. The combination of airbrush and the colors gives this XJR 1300 a very classy look. Not only that, but the quality of this build comes near a factory finish, giving the XJR a new lease on life. The question we always ask is: how does it ride? Apparently, it rides like a powerful sports car. Sergey Smirnov, we salute you sir!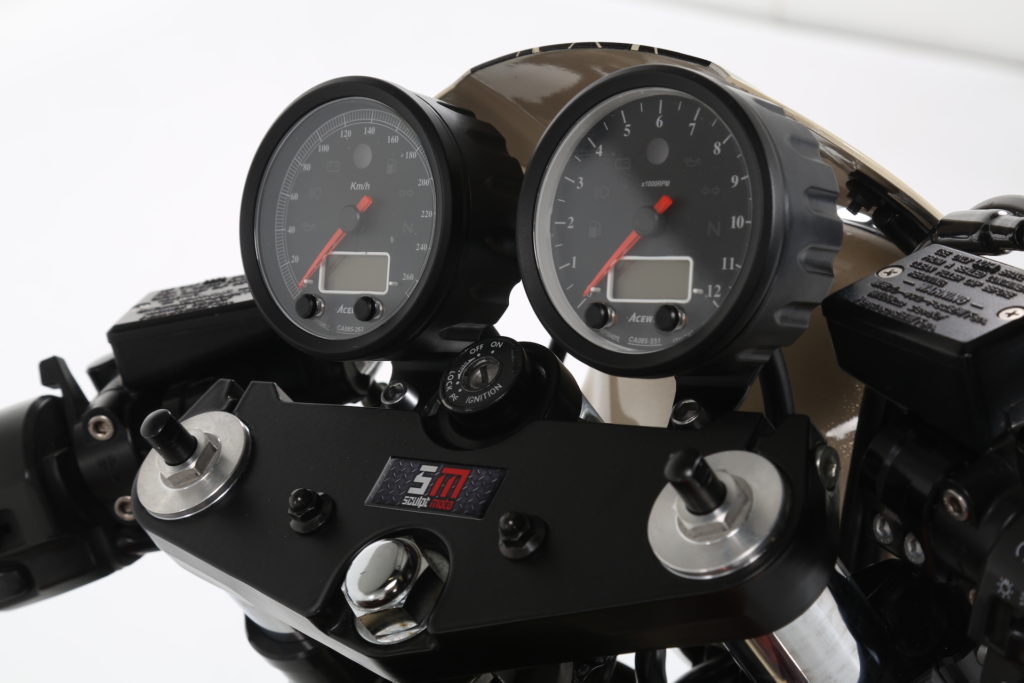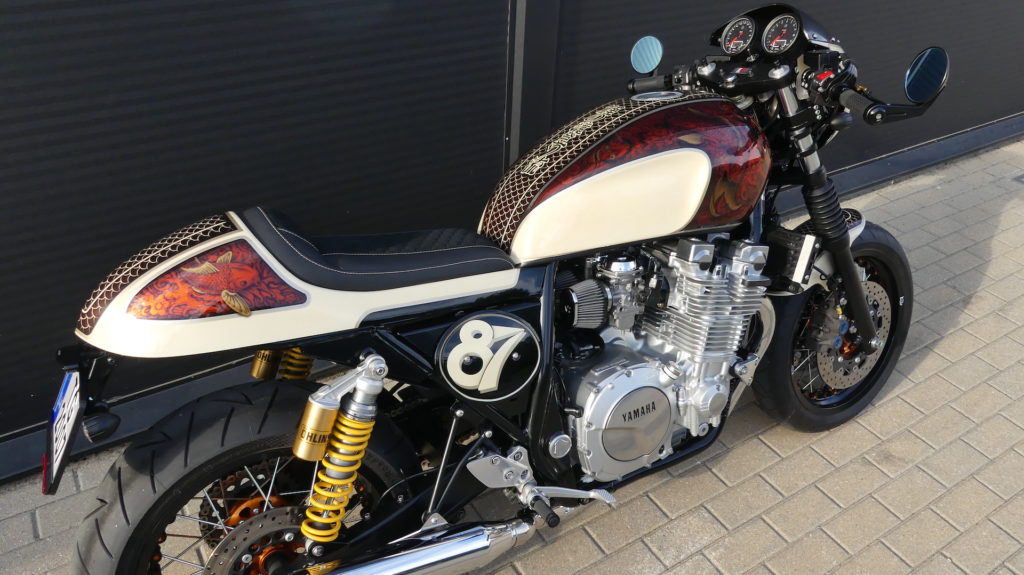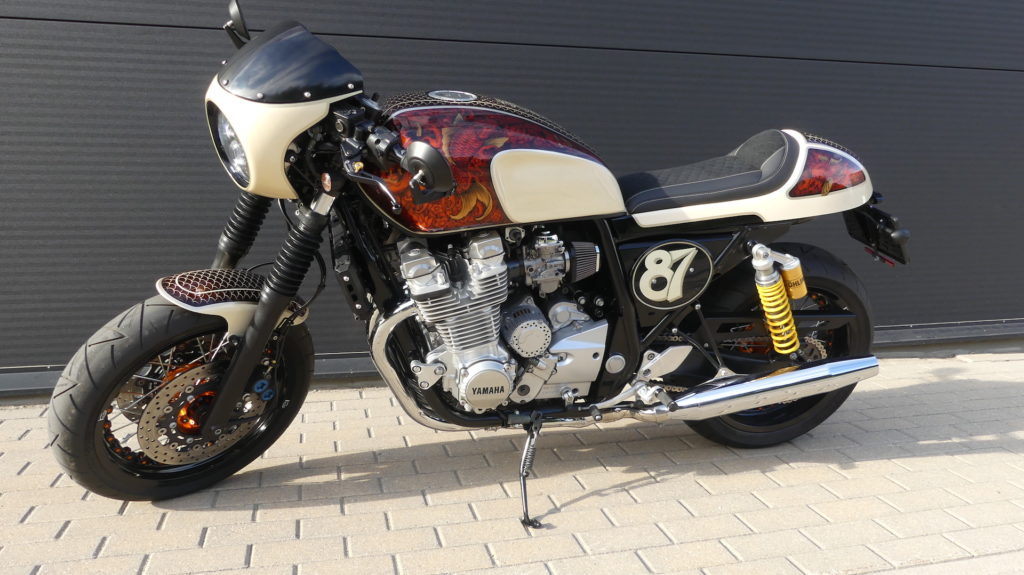 Share This Story, Choose Your Platform!
Tags