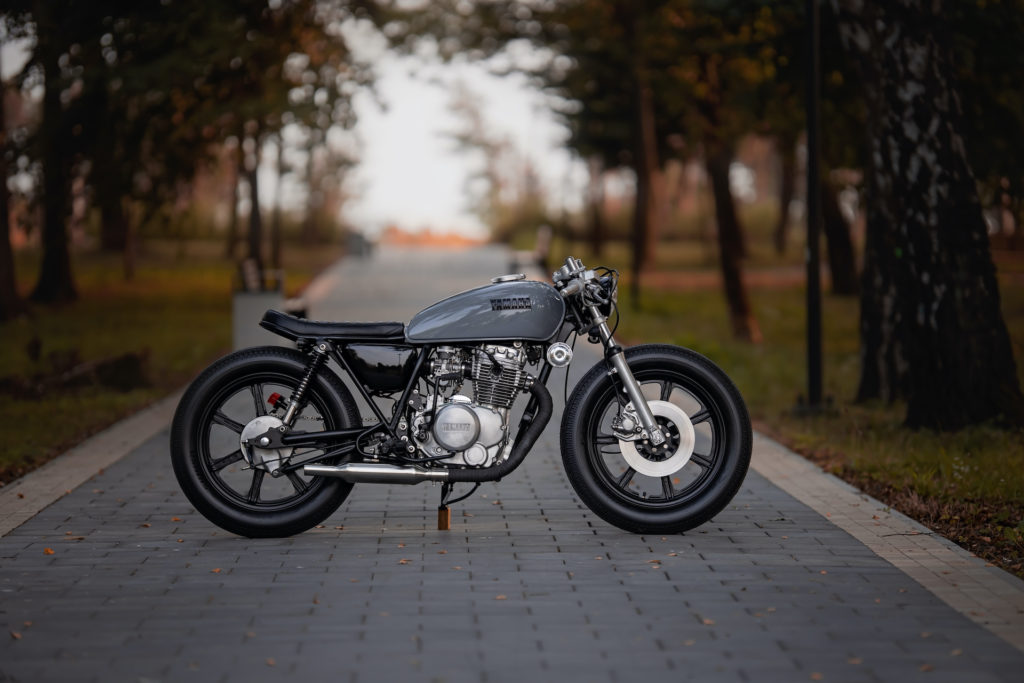 Unusual suspect
The Yamaha XS400 is not a bike that is particularly popular or well-known with bikers. It was built and sold between 1978 and 1987, and was in fact preceded by the XS360. Severely overshadowed by its more successful siblings at that time, the XT500 and XS650, Yamaha did manage to sell a decent number of the XS400 in Europe. The Yamaha XS400 stood out at the time because of its ability to reach 9000 rpm revs. This was unheard of for a parallel twin at the time. Some other great features of the XS400 were the it had both electric and kick-start, as well as a 6-speed transmission. It was capable of reaching over 160 km/h (100 mph). Small displacement Japanese motorcycles were in fact in high demand due to their reliability, availability of parts, and ease of working on. The down-side of that was that they often lacked appeal, with a few exceptions here and there of course.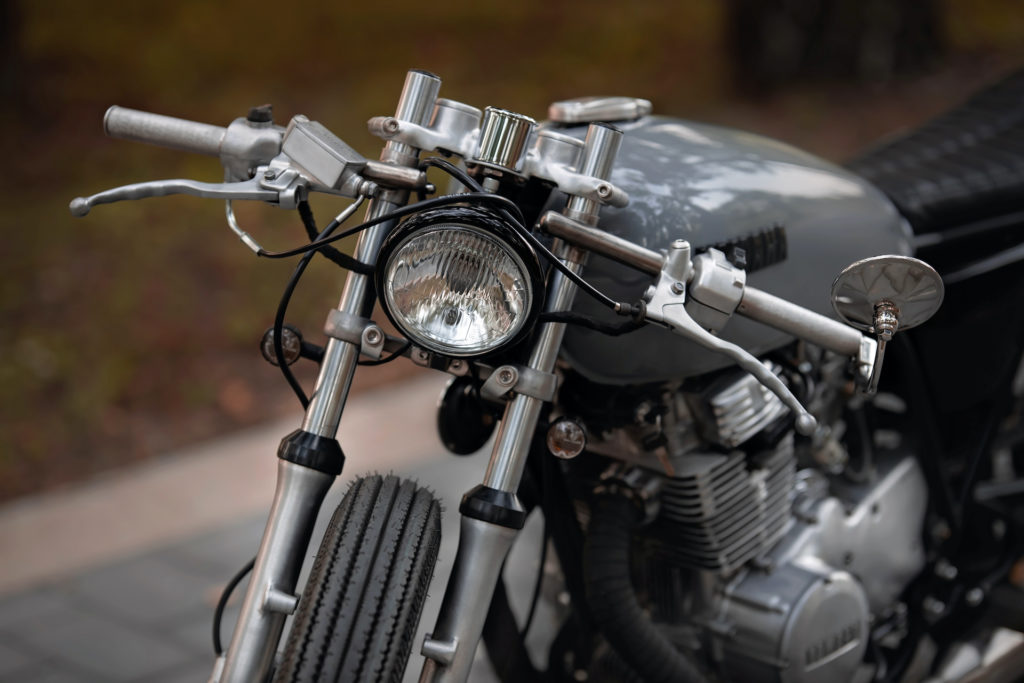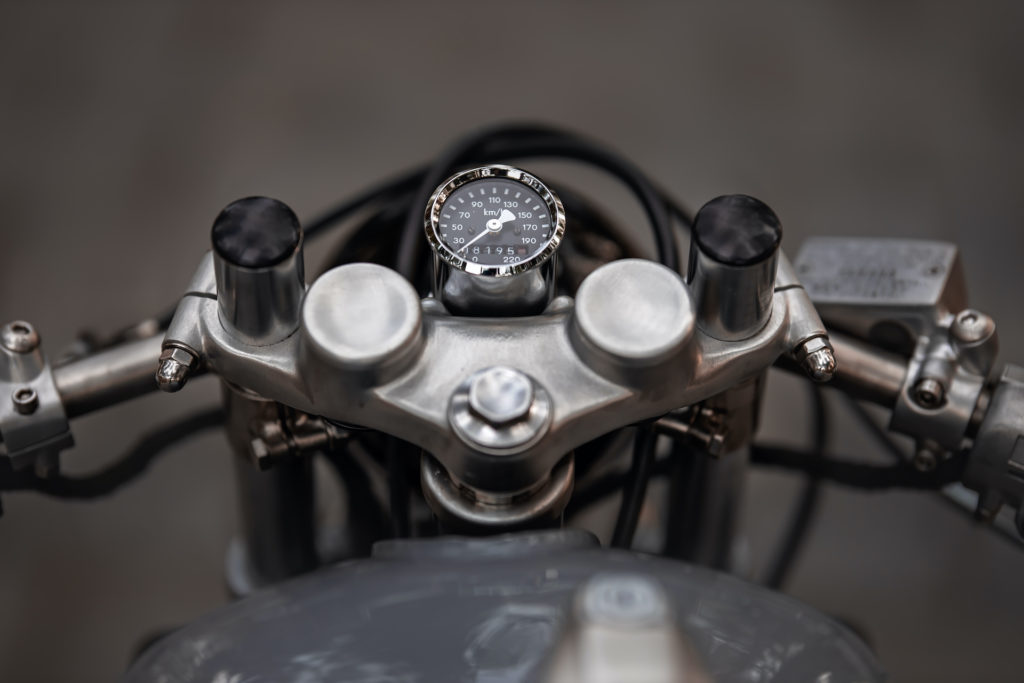 Café racer meets brat
Behold, a not so boring 1981 Yamaha XS400 arises from the ashes in Poland! Built by Marfil Moto, which is owned by Maciek, we see an XS400 that looks anything but dull. This café-racer meets brat mash-up looks intriguing, more noticeable because of its perceived simplicity. Interestingly, the story behind this build resembles the build in more than one way. Maciek built this bike for his wife, because she felt it was time she got her own custom motorcycle. Instead of spending months on doing research and trying to find he "perfect" base motorcycle, Maciek decided to work on the bike he had in his shed: the XS400.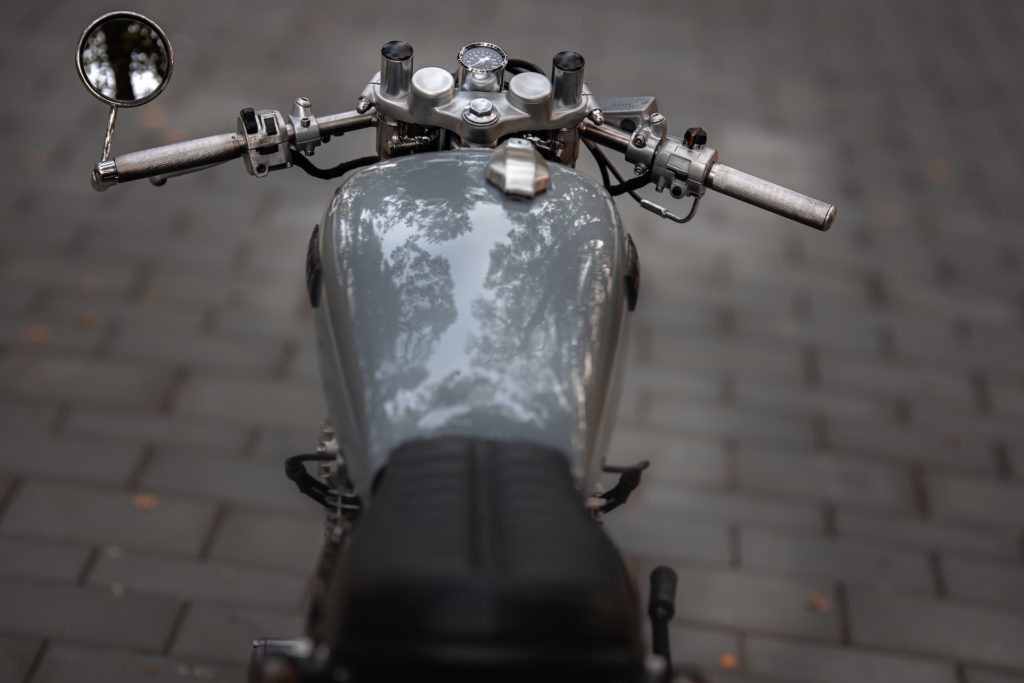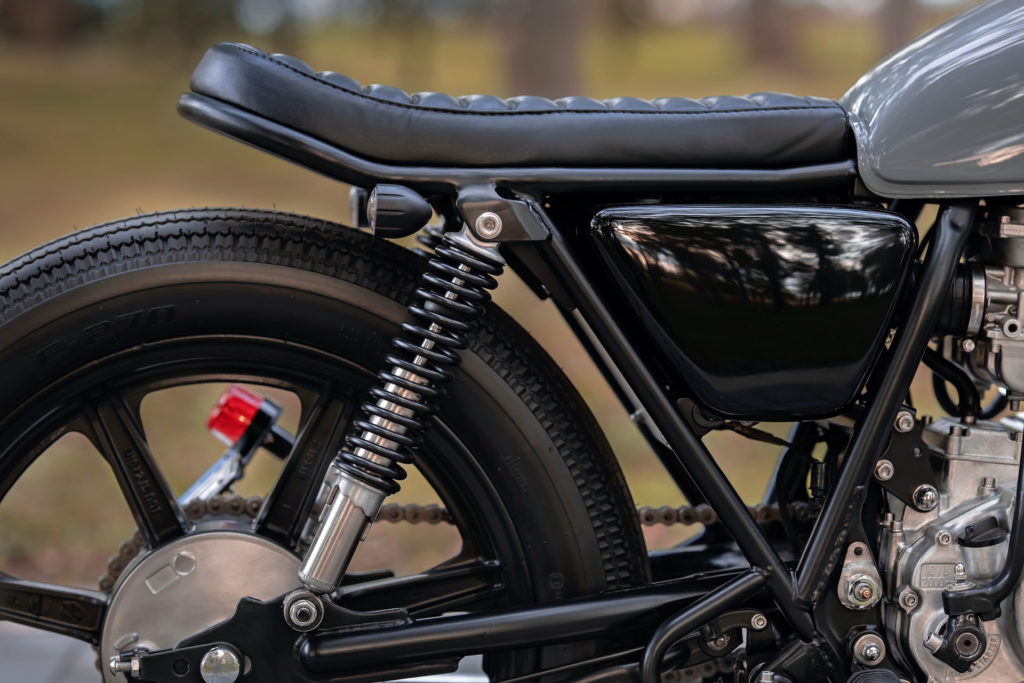 It's not the size of the tools that matters
Inspired by some of the brilliant machines he has seen on the Bike Shed London, Maciek was fully aware that he didn't have all the tools and equipment he needed to build this XS400. However, he did have faith, and he knew that all he needed to do, was to just get started. First, the Yamaha got disassembled and stripped from all unnecessary components. The engine and carbs underwent a thorough mechanical overhaul and were subjected to glass bead blasting to achieve a raw aluminium effect. The frame got shortened and powder-coated in black satinThe front forks received a service and remained unchanged. The bulky original cockpit got removed, only to be replaced by a small MMB speedometer to achieve a minimalistic look of a café racer. The handlebar is a one-off. We are most intrigued by the stainless-steel grips. We don't see those that often, but we definitely dig them! A single Halcyon 830 bar-end mirror finishes off the front.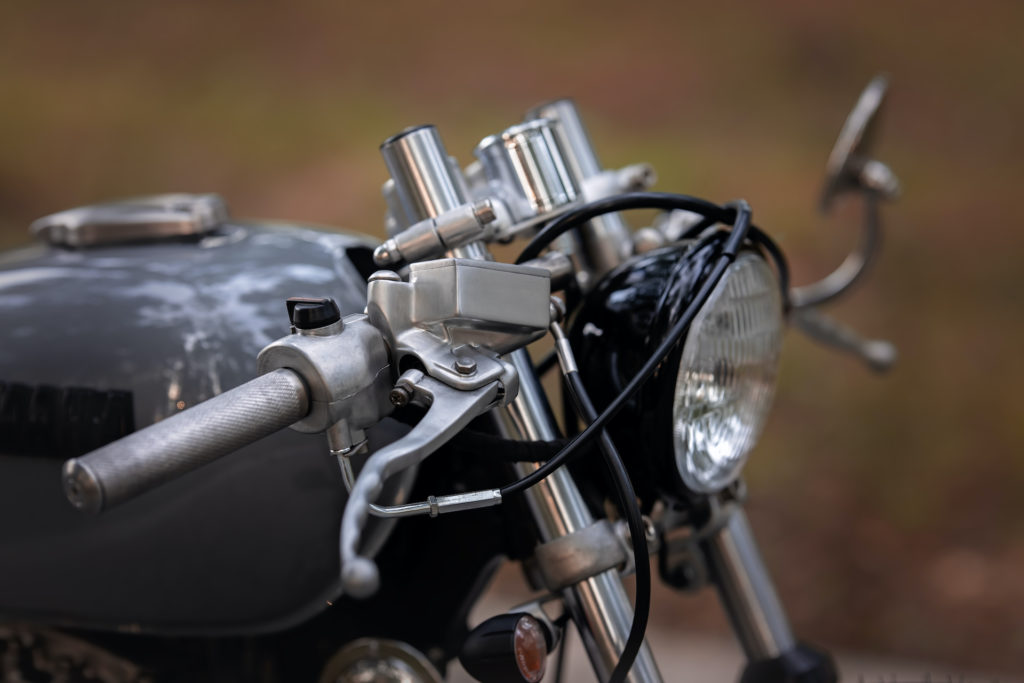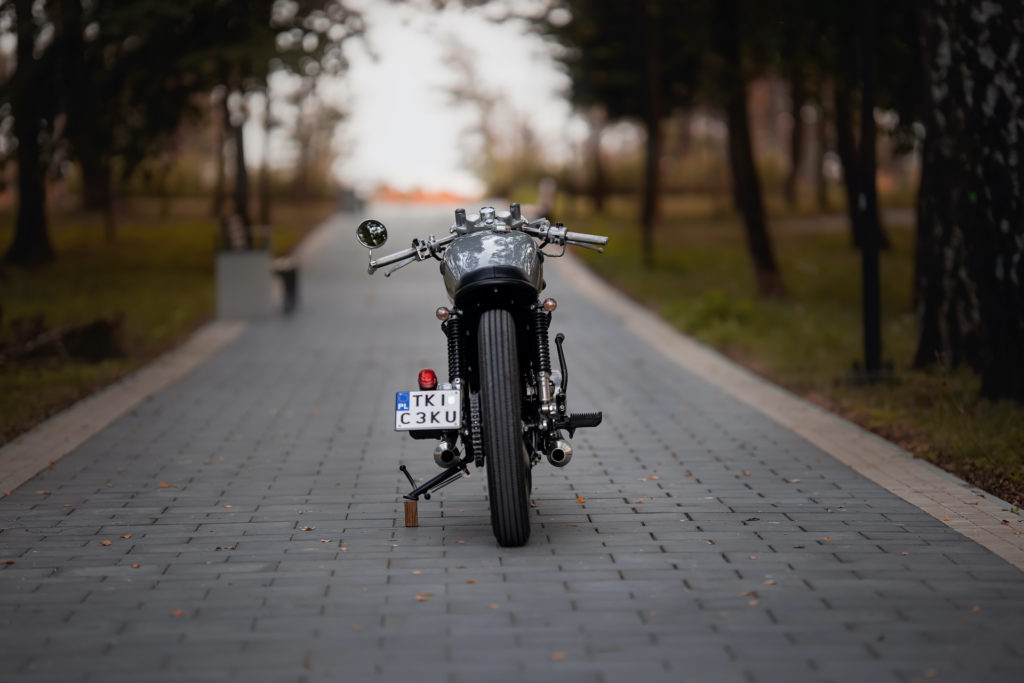 Nip and tuck
The complete electrical system, together with the battery mount, have been modified and minimalized. The seat has been re-made and covered with black leather. The tank received an anti-corrosion treatment and got painted in a shiny grey color, leaving in the original Yamaha emblem intact. The exhaust received a thermal wrap treatment for that old-school racer look. Combined with the chrome shotgun-style mufflers, this XS400 is bound to sound like a bomber.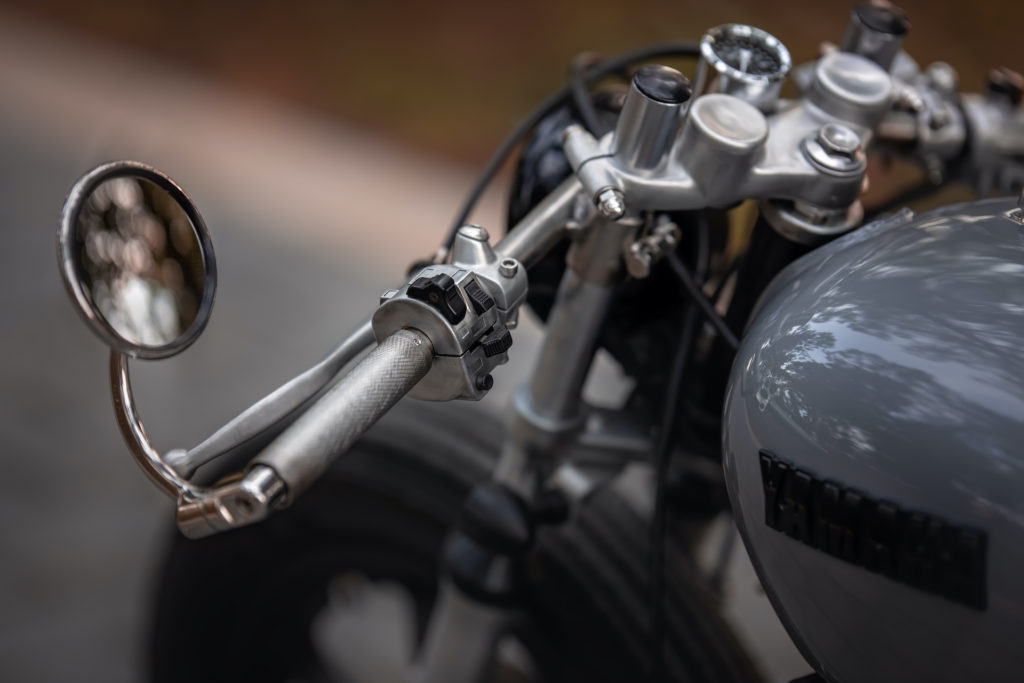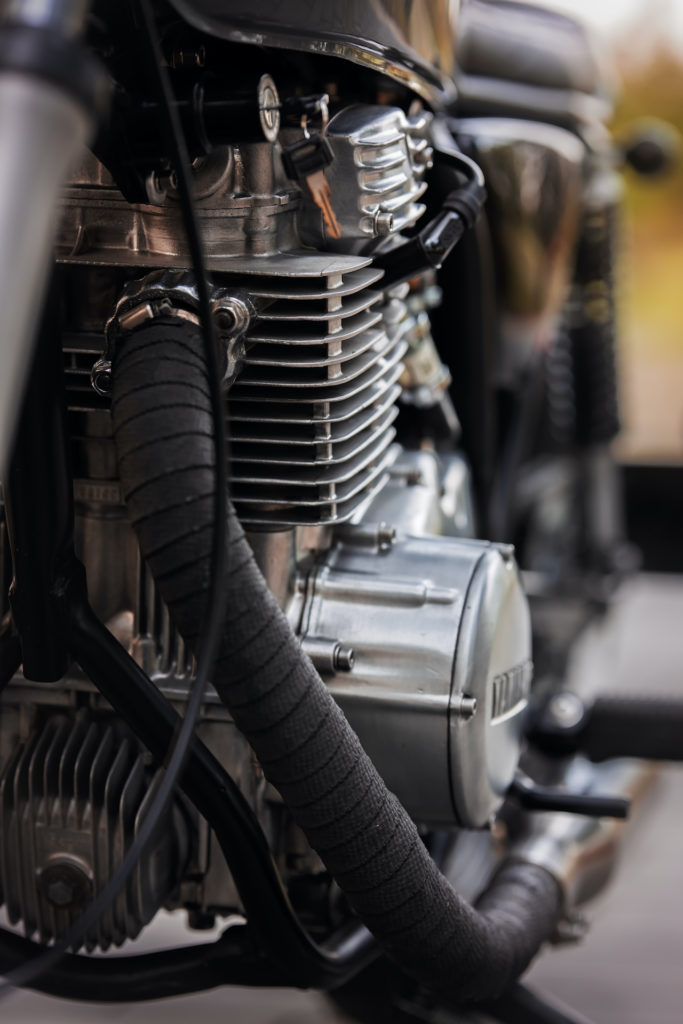 Fruition
The original black rims are fitted with classic shinko tyres. The main focus of this build was to stay true to the simplicity of form. Sometime we even say less-is-more. Maciek did an incredible job in completing this build, which is in fact a shed-built bike. We've said before and we'll say it again: keep an eye on the Polish custom builders, for they are true masters of building incredible motorcycles. Not just the big names, but also the little guys like Maciek.
Photo credits: Pawel Magiera
Builder details:
Marfil Moto
Instagram
Facebook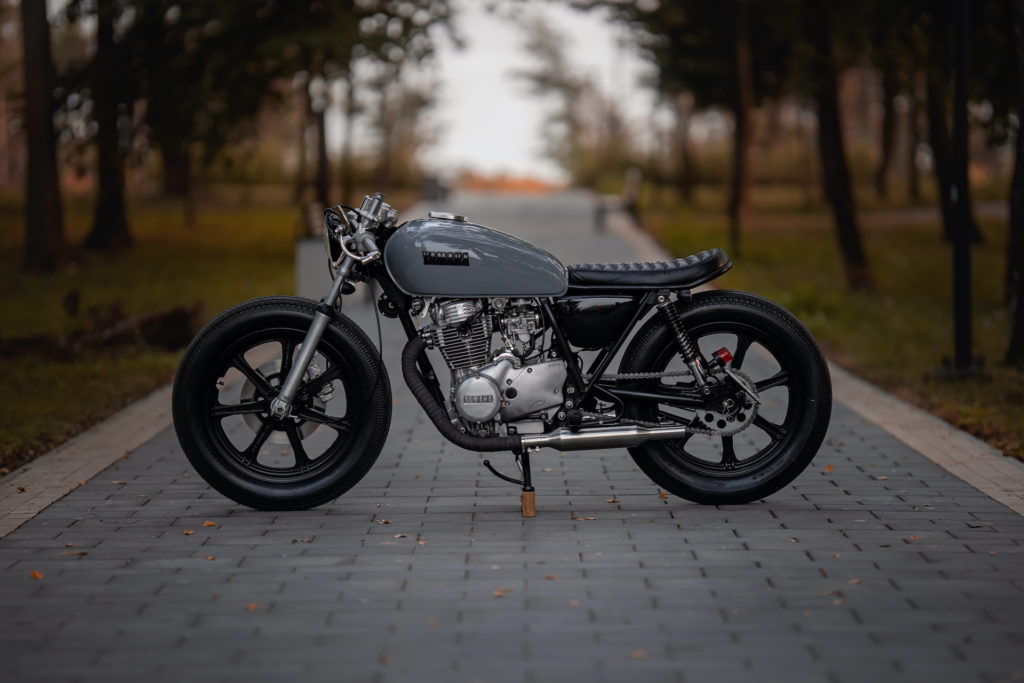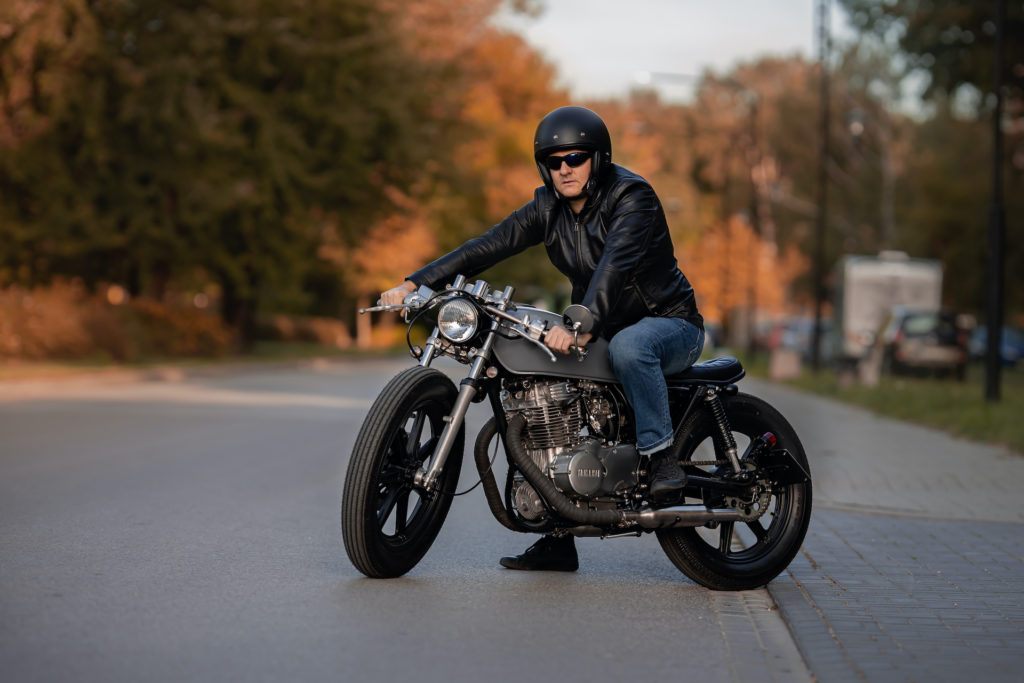 Share This Story, Choose Your Platform!
Tags