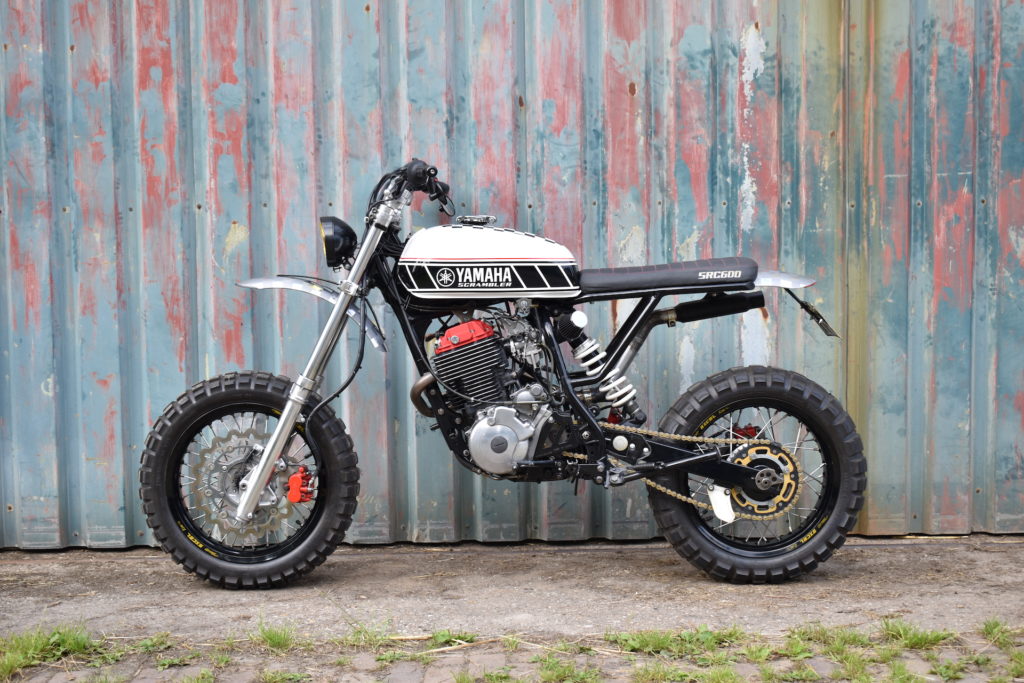 No introduction needed
The venerable Yamaha XT600 doesn't need any introduction as far as we're concerned. We've covered a number of builds the past couple of years that involved a Yamaha XT in one way or another. We can definitely see a trend going on here, and we like it!
Meet Remco Witkamp from the Netherlands. A classic example of a biker who loves to wrench, weld and paint. Started at a young age building MX-style mopeds, Remco also raced dirt bikes and competitions for many years.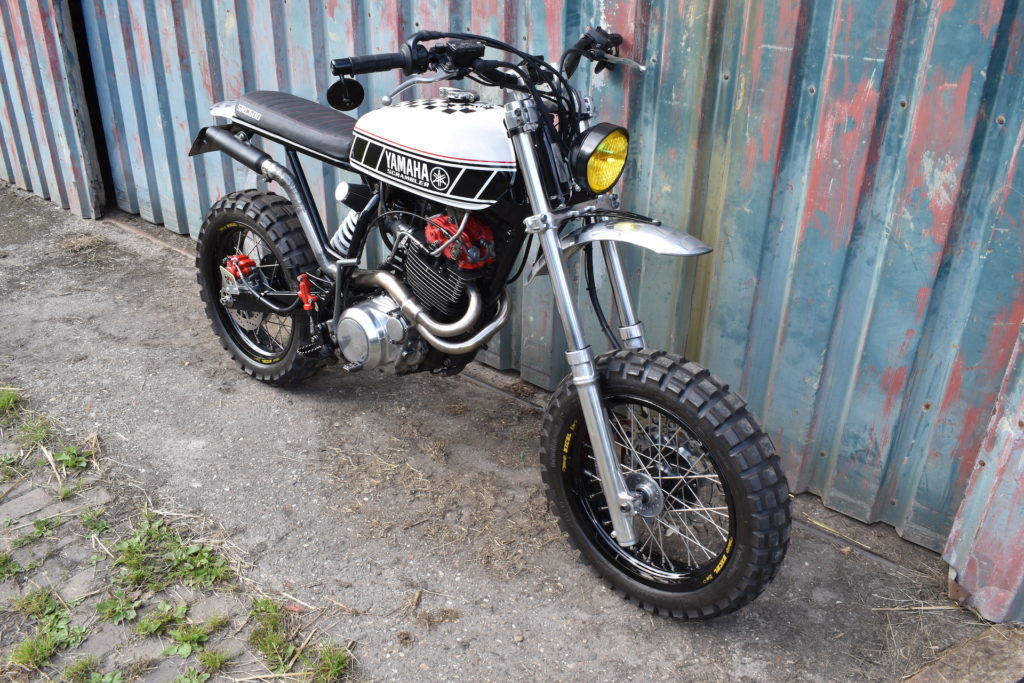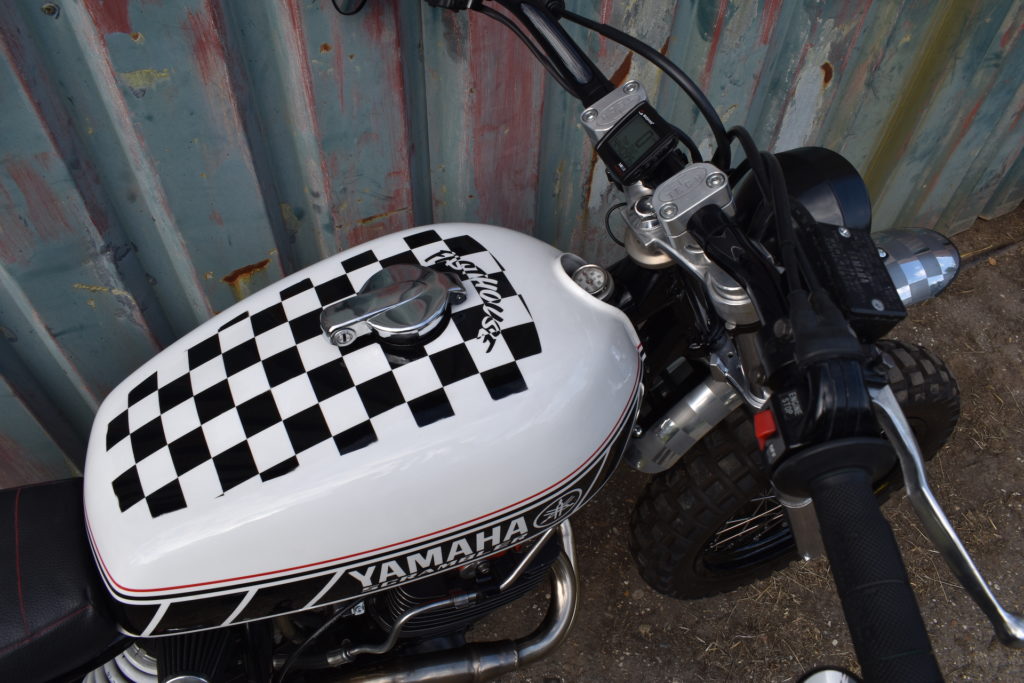 Scrambler
Back in 2017, he saw something that he really liked. In this case it was a Scrambler. This gave him an itch and made him think about potentially building his own scrambler. It's funny how an idea can turn into actions. Remco found a 1991 Yamaha XT600 for sale which ticked all the boxes for a base bike. The XT wasn't running, but that wasn't going to be an issue since he had plans for the powerplant anyways.
The XT600 got pulled apart and stripped to its bare bones. The frame, swingarm and handlebar got sent out to get powder-coated. All other parts were painted by the man himself, such as the fuel tank, which was sourced from a 1978 Suzuki GT250. You may look at the XT and wonder how Remco came up with this design. Well, as it turns out, he used to paint MX helmets in the 1990s, using his own designs. It is this experience that helped him come up with what we see here today.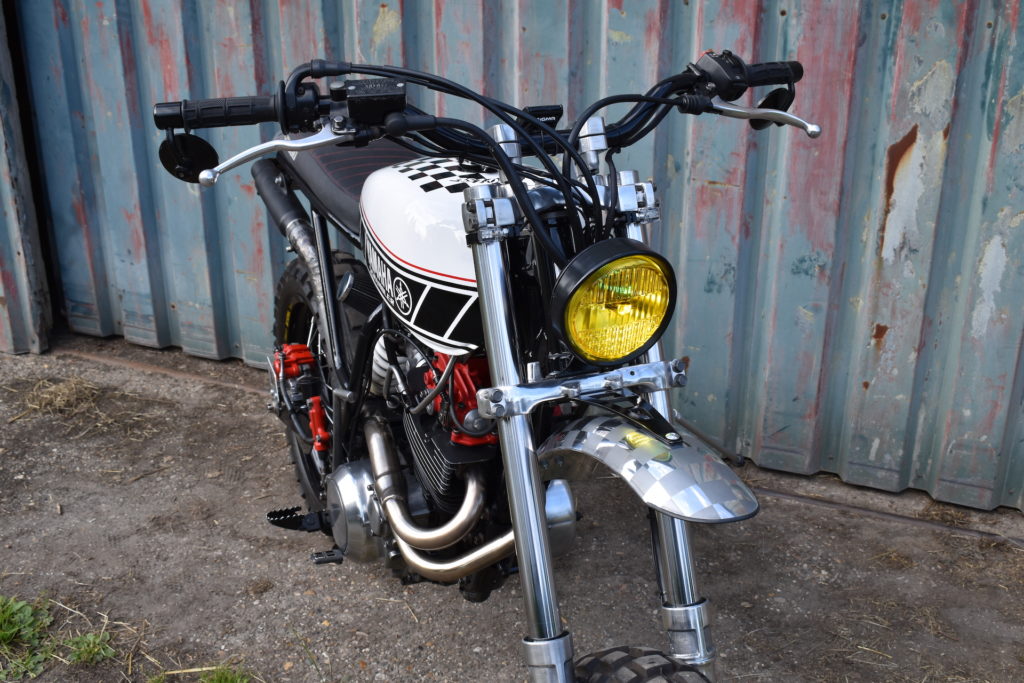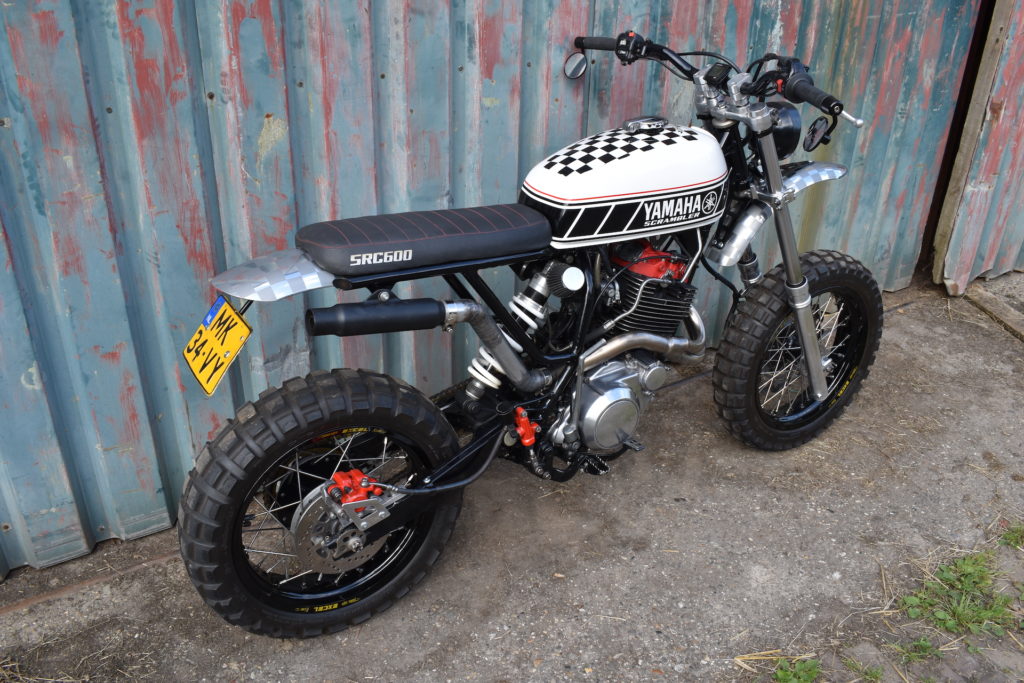 Hommage
To add some old school flavor, Remco paid tribute to the XT's heritage and made sure that the sides are recognisable from the Yamaha XT's of the past. A smart play with lines makes it look like the XT is moving at speed while at standstill. The devil is in the details, and this XT is full of them. The black and white paint, combined with the raw look of the modified OEM aluminium fenders and the thin red paint on various parts, it brings everything nicely together.
This Yamaha XT SCR600, as this project is called, SRC standing for "Scrambler Road Cross", has more than just looks going for it. We've mentioned the fuel tank and fenders. At the front we see a ProTaper handlebar, held in place by a set of T-Tech risers. A mini speedo from Sigma (that's right, like the bicycle speedometers!) provide the necessary info. A set of Domino grips with bar-end mirrors at the end help the rider stay in control.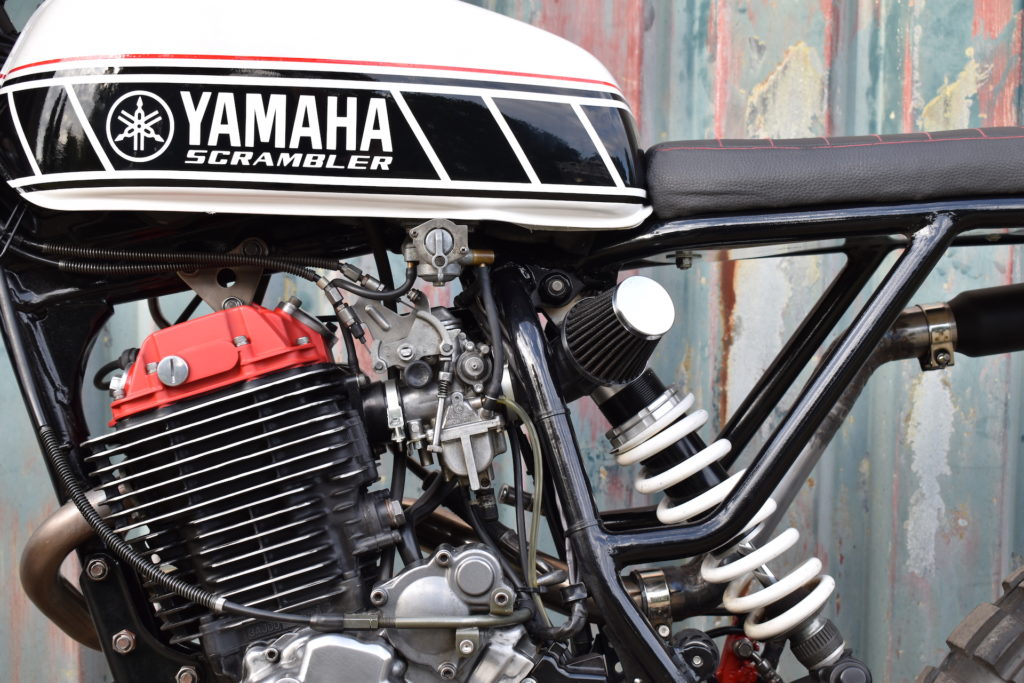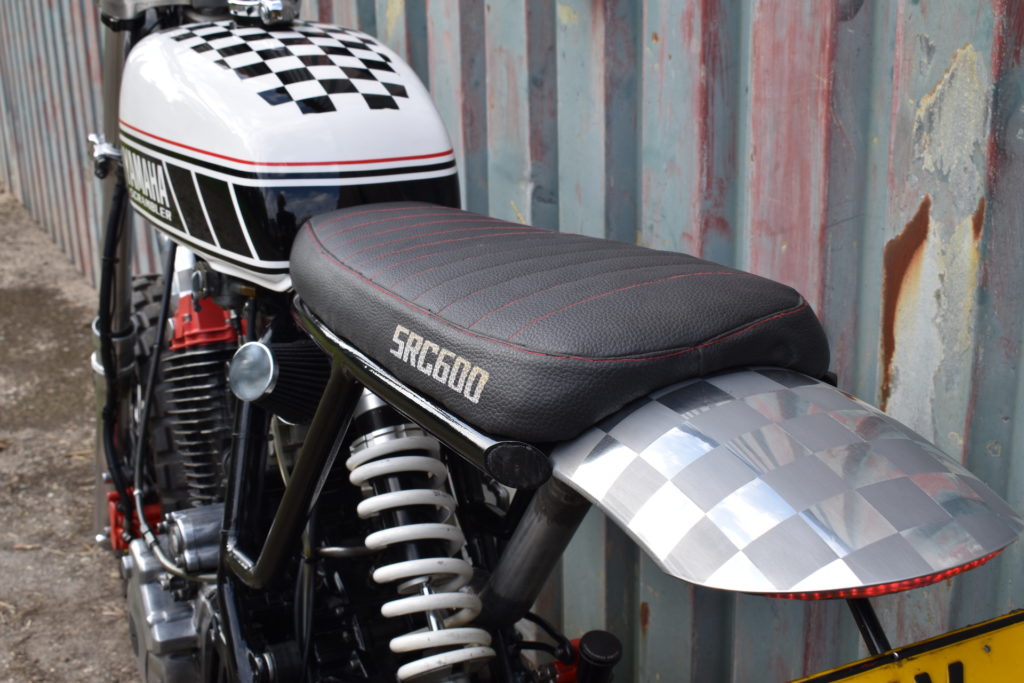 Not just good looks
The suspension are courtesy of WP at the front and rear and are modified to increase the height and ground clearance. They also make sure that the Continental TKC80 rubber, which have been wrapped around 17" Takasago aluminium rims, stay connected to the road. We love the dual-sport knobby tires, they make this Scrambler look very serious. The Galfer oversize brakes ensure proper stopping power.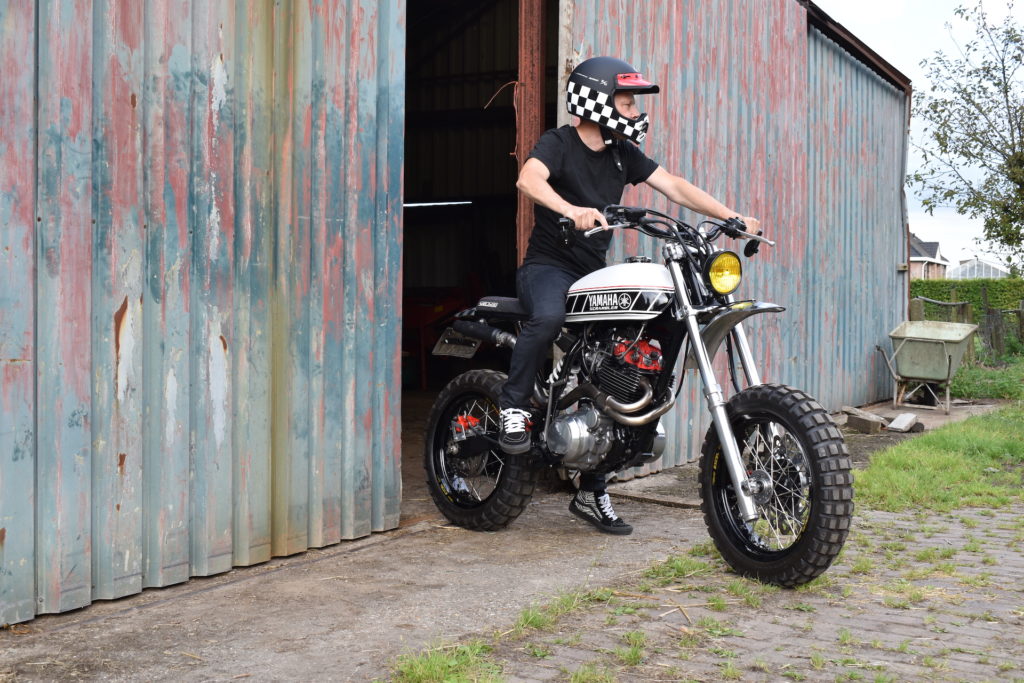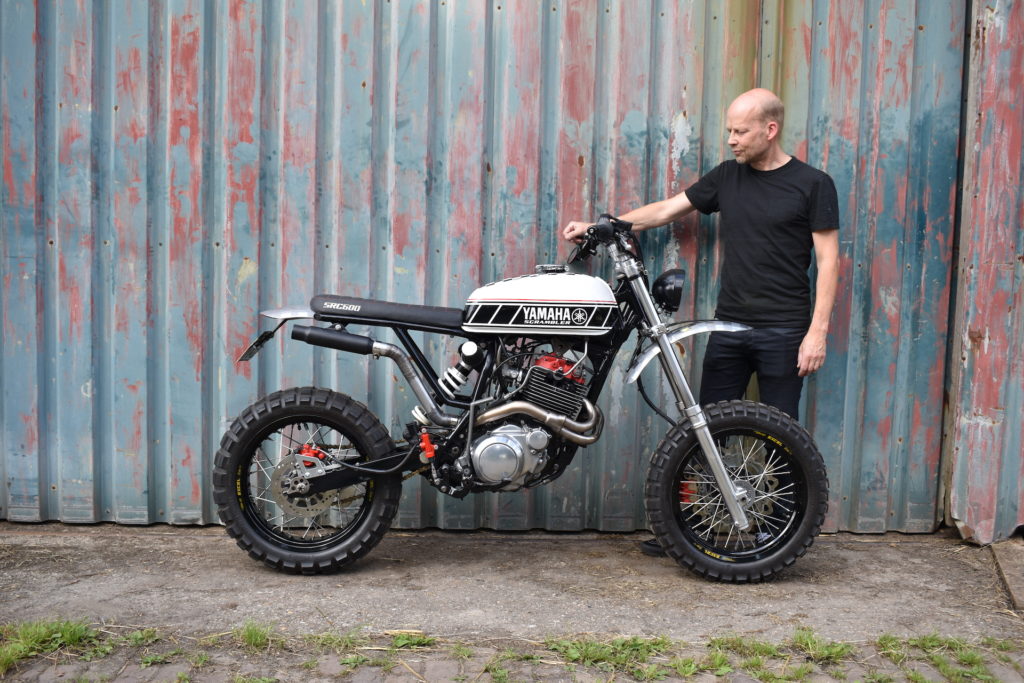 There are number other parts that make this XT stand out. The seat for instance, which is handmade and looks quite comfortable for a change, and rests on a completely rebuild subframe. While the front of the XT looks conservative with a classic round headlight, the rear has a bit more modern touch. LED rear-brake light with integrated indicators help to clean up the rear. You may also notice that a starter-motor is missing. That's because this XT is a kickstart only. All the wiring has been completely replaced with new wires. The engine got a rebuild too, and got treated to a fresh layer of paint. What caught our eye was the exhaust system, which has a header that was partly made in-house, and a silencer from MPW Speedshop.
Considering that this bike was custom built by a single man in his own shed is simply mind-blowing. It is clear that Remco has "the touch", and we truly hope that we will see more from this man's shed.
Photo credits: Remco Witkamp
Share This Story, Choose Your Platform!
Tags