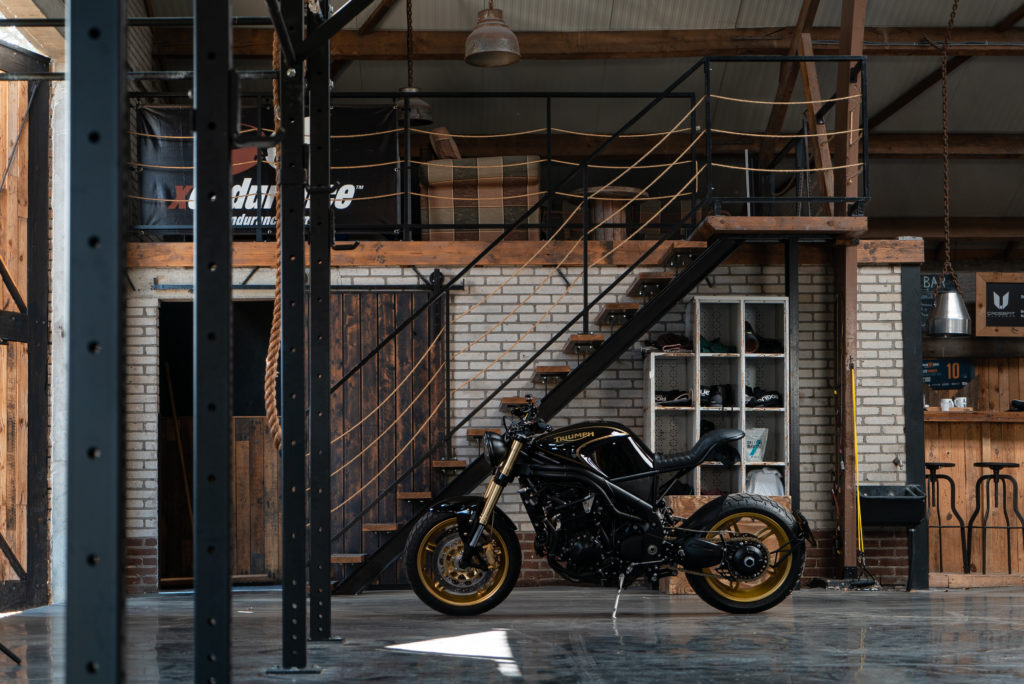 Another one
We see a great number of modified and customised Triumphs in our mailbox and to be honest, we really can't get enough of them. As we see more Triumph builds, our expectations unintentionally increase to new heights. When we first received the pictures of the Triumph Speed Triple we are featuring today, we got really excited! Not only because we enjoy a good Triumph build, but also because it is something out of the ordinary.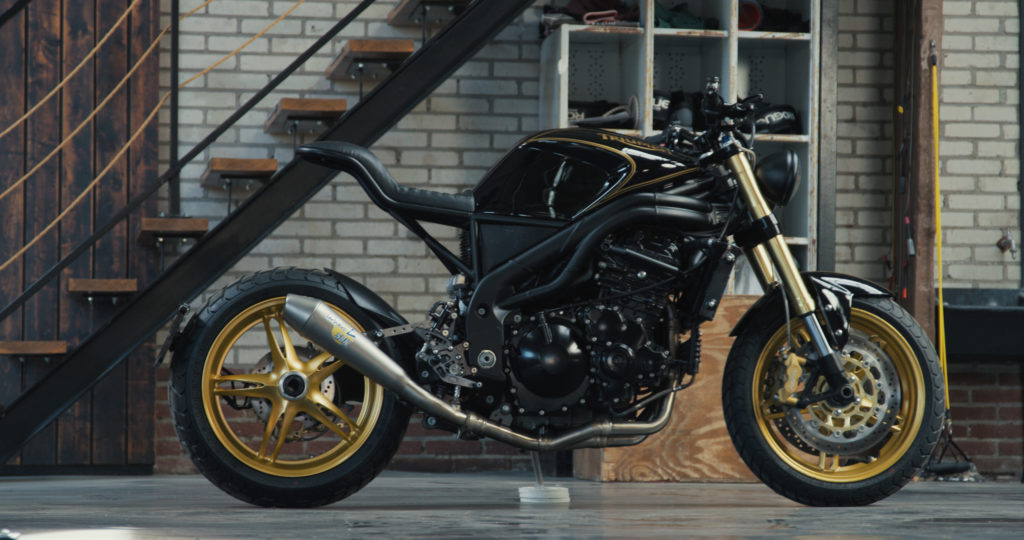 Rise from the dead
What many people seem to forget, is that Triumph Motorcycles were going to some bad times financially in the 1980's and early 1990's. Sales weren't any good, and the Hinckley made triple-cylinder engine motorcycles were not the success formula Triumph was hoping for. Not until 1994, when Triumph presented their very first powerful naked bike, the Speed Triple. It was a moderate success, but still good enough to put Triumph back on the map. The 885cc Daytona derived motorcycle proved that it could compete with other European motorcycle manufacturers. A few years later an updated model followed, the T509 which made instant fame for its bug-eyed front. As a matter of fact, this model become so successful, both in terms of performance and reliability, that it earned another update, with a bigger more powerful engine, measuring now 955cc and pushing out a whopping 108hp and 98 Nm (72 ftlb) of torque in 1998. It is this model that single-handedly propelled Triumph out of the red figures financially, and brought in the dough that financed the rebirth of the famous Bonneville.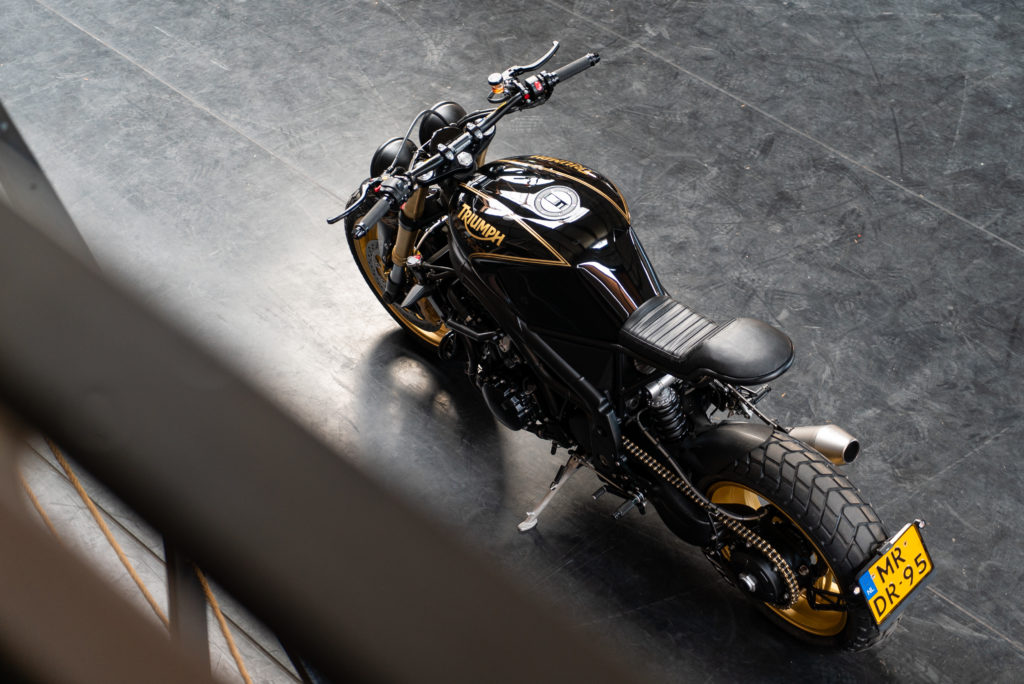 Hooligan bike
The Speed Triple that Stan van Ijzerdoorn from the Netherlands used as a base bike for his build, is 2005 model 1050 Speed Triple. It is a hooligan bike of the highest order, with an incredible 131hp and a brick-pulling 104 Nm (77 ftlb) of torque. Impressive figures on their own, but when you realize that this Speed Triple weighs in at a neat 189kg (416lbs), you'll start to understand why it is an absolute beast to ride. The single-side swing arm adds to the sexiness of the bike. Stan, who in his daily life runs a Crossfit box, got his hands on this Triumph to spend a little R&R time during the COVID lockdown. This gave him the time and opportunity to build something remarkable. A solid foundation if you ask us, but not an easy one to pull-off, especially as a novice builder.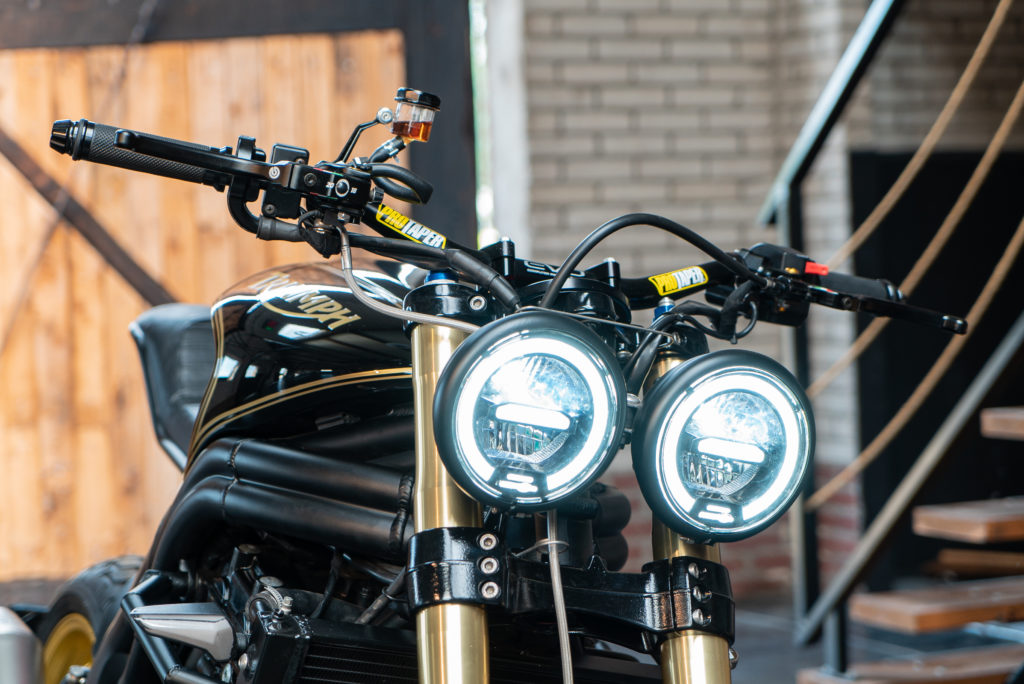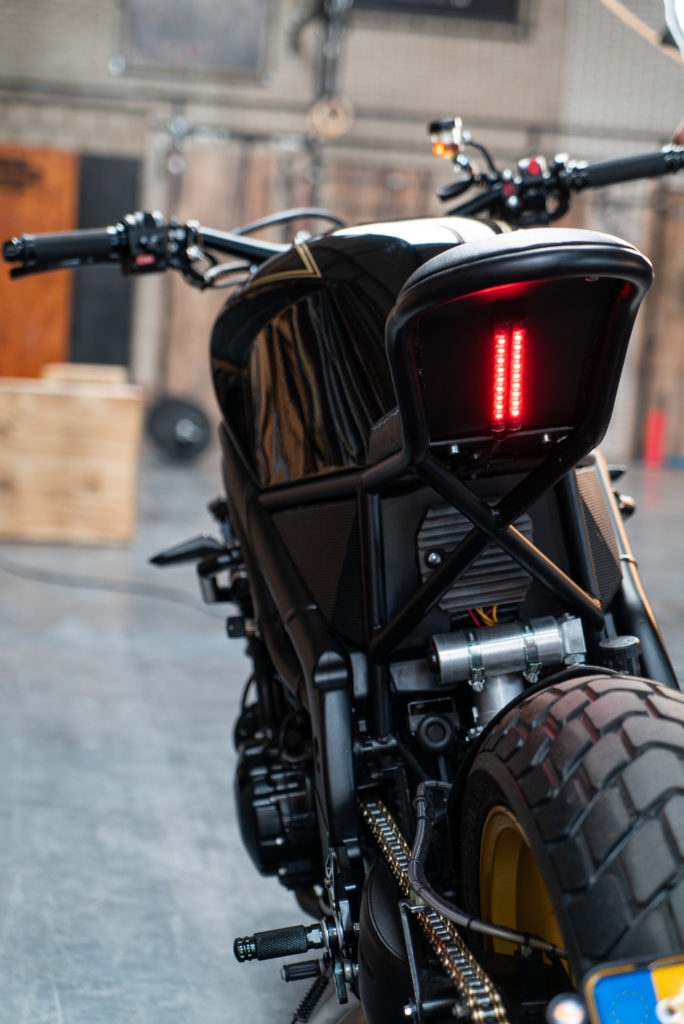 If it ain't Dutch, it ain't much!
Yet, Stan did a tremendous job completing this build. The list of modifications is extensive, and when considering that almost all the work was done by himself, we can only take our hats off to him. Stan bought a TiG welder and started practicing until he mastered the skill, leading a over 25 parts that were fabricated by himself on this build. The subframe and buddy seat were handmade, the battery box was relocated, all lights were swapped out with LED units, a minimalistic speedo was added, the handlebar got upgraded, and whole lot of paint work, from the wheels and swing arm, to the frame and fuel tank. What stands out the most, is the combination of gold and black. The color combination was originally also used by Triumph, only now it has been in a reversed order, creating a totally different impact.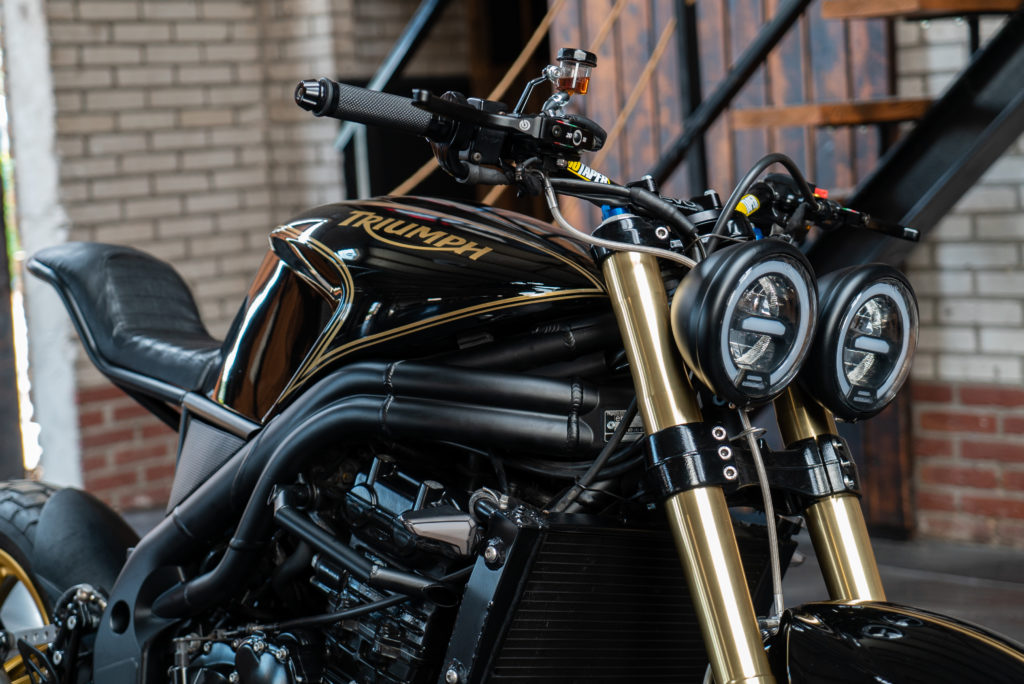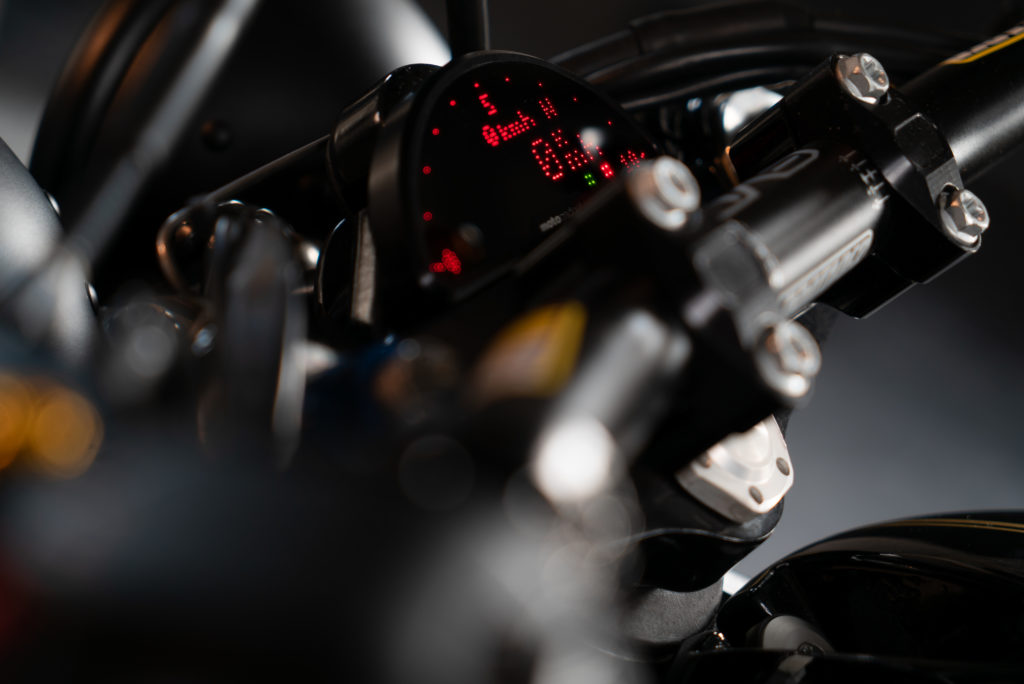 License? What license?
Now here is the interesting bit. Stan has a passion for motorcycles and has done motocross for a number of years. He enjoys working on motorcycles; however, he doesn't ride street legal motorcycles. That is because he never got around getting his license! We have been assured that it is on the top of his priority list, so we'll have to take his word for it. For now, just like Stan, we will have to use a bit of our imagination to know how this bike rides. It MUST be fun to ride!
Builder details:
Stan van Ijzerdoorn
Instagram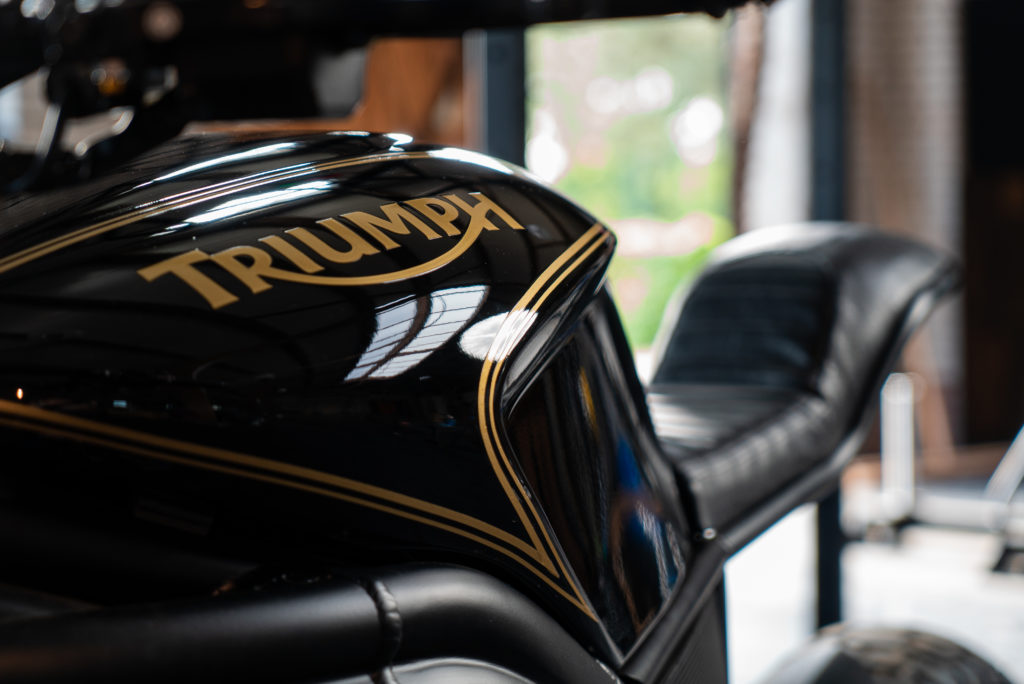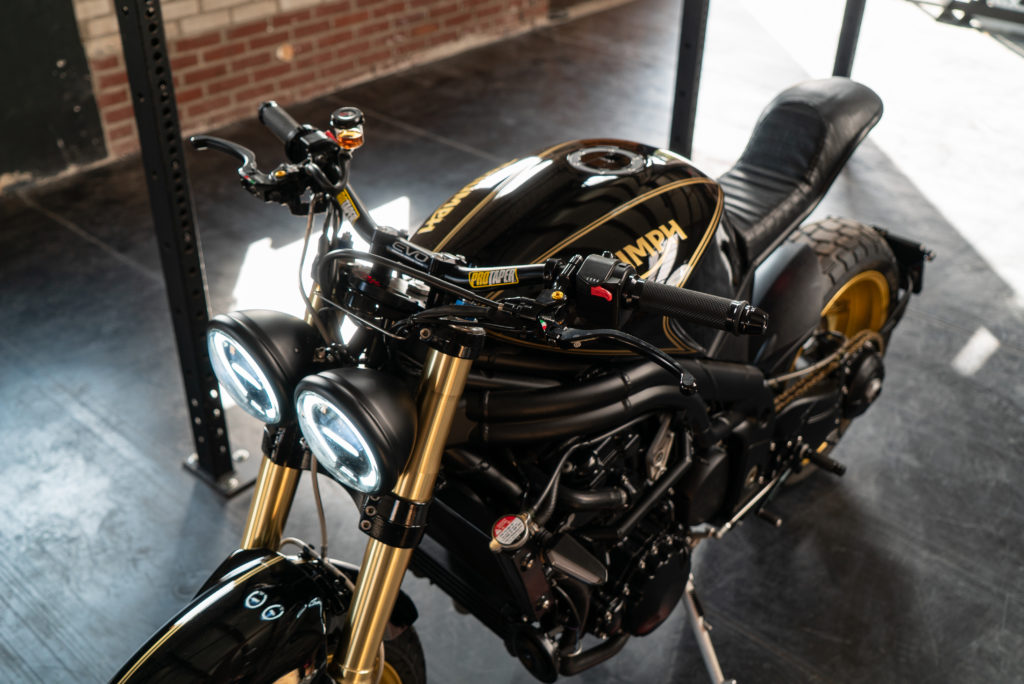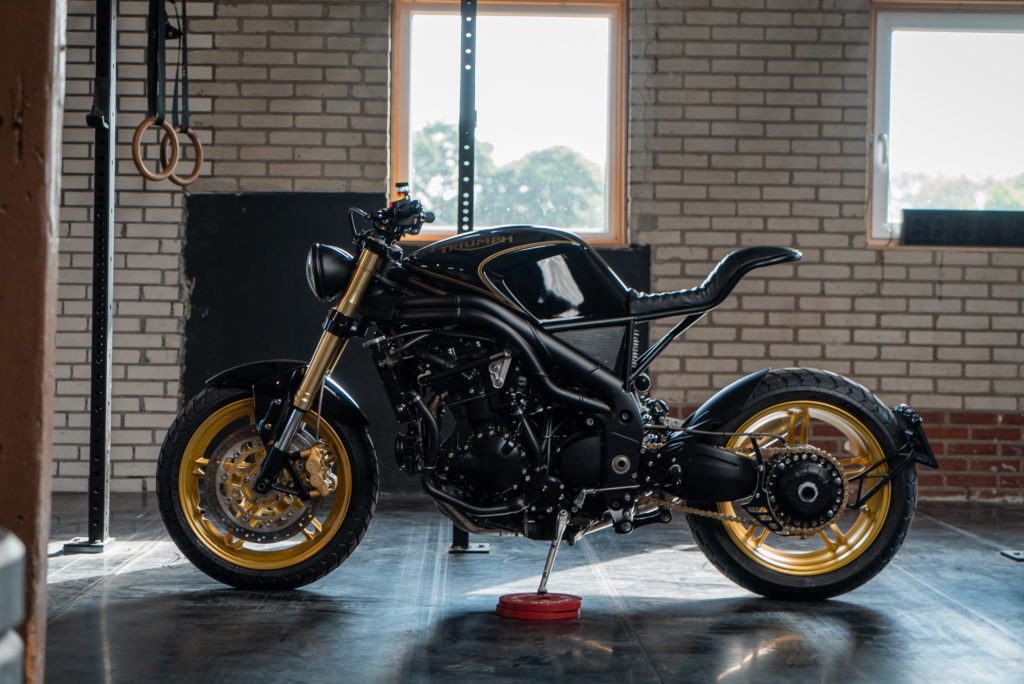 Share This Story, Choose Your Platform!
Tags