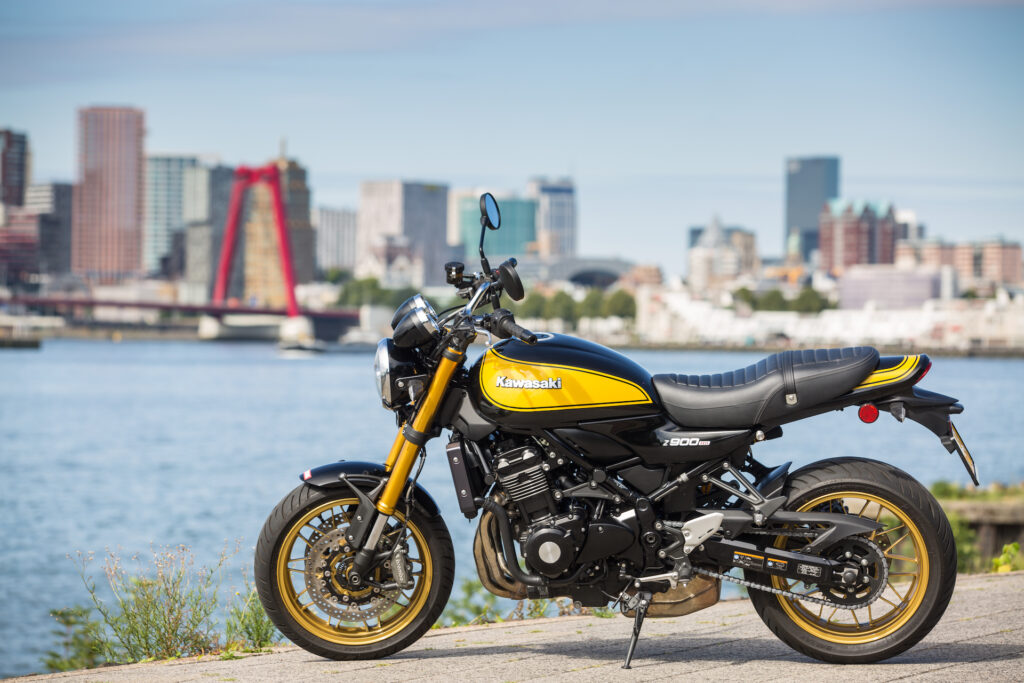 The big one
Well no, it's not a coincidence that this bike has been photographed in Rotterdam (the Netherlands). And maybe yes, it might be a cliche. As the bike is a cross between modern and classic, we thought it would be cool to match the background, so here it is.
This is the Kawasaki Z900RS SE and I want to start off by saying: I like the Z900RS. If you're looking for a bike that has it all, this might just be a candidate. And although that might be a matter of opinion. As a matter of fact, I am writing this piece entirely based on my personal opinion. Nothing to do with facts or statistics, just the experience. You may have read my previous articles by now (if you haven't: they are on this site somewhere) so by now you may know that I like to write different stuff than the usual.
Let's have a look at the Kawasaki then. I had the pleasure to know this bike from the beginning, having been present at the press presentation back in 2018. At the time, it impressed me just as much as it has this time and I'll tell you why. In this day and age, we have gotten used to some pretty edgy design, frontrunning electronics, power beyond measure and handling beyond our wildest dreams. So far so good, you might think. But that's not the case for everyone. Sometimes, you don't want more. Sometimes, you want a little less.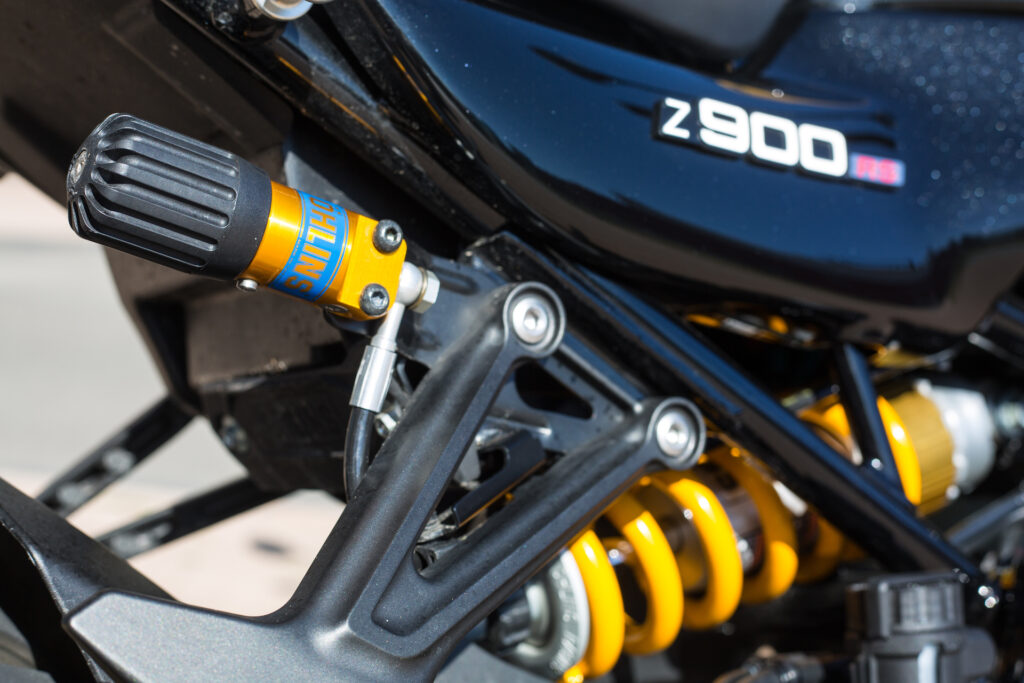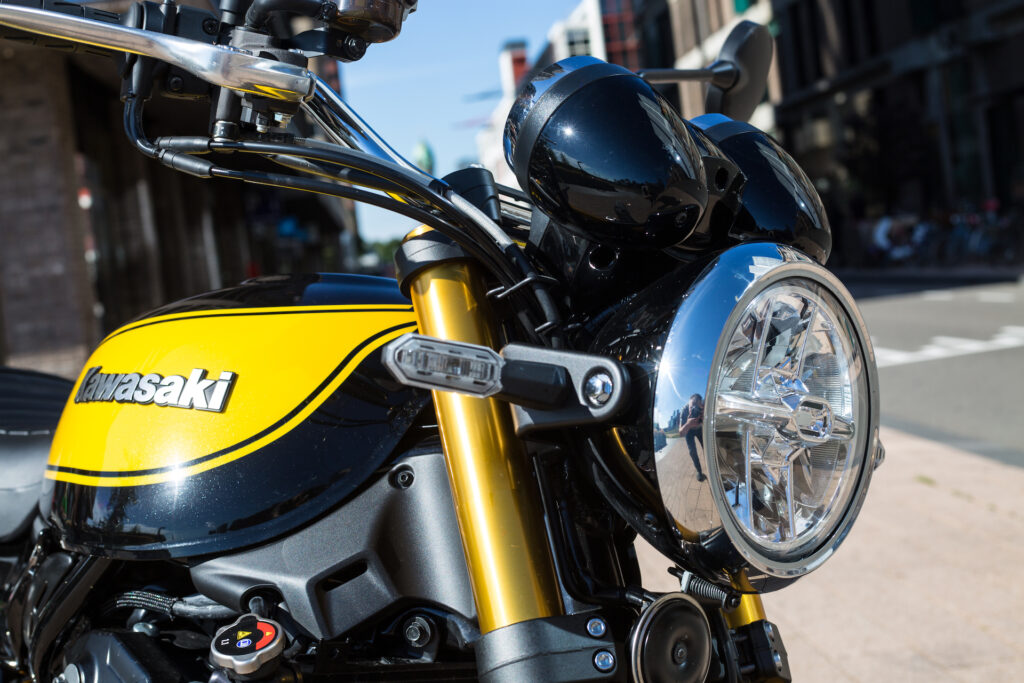 Retro
Kawasaki jumped on the retro band wagon with the Z900RS, and for good reason; who remembers the legendary Z1? Kawasaki did decide to things slightly different from their competitors, by not building a full retro machine, but a retro inspired modern motorcycle. Just take a look at those flashy wheels and design, or the USD front fork with radial mounted brakes. That's not just for looks, it's an honest upgrade. Then, the engineers went a little step further and tweaked the engine. Just a little less power (only a few hp) from the top, but with a trade off for some more torque and a bulkier midrange. That's where my interest was caught, because even though power is nice, it's only good when you can use it. On a desolate Spanish backroads where we usually ride at a presentation, that's okay. But in real life, when or where would you be able to use its full potential?
To really top things off, they even went so far as to tweak the fuel injection so it doesn't run as perfect as it could at idle, just like it's an actual old carburettor bike. Now that's eye (or ear) for detail. Another big difference is the seating position. Gone is the high rising fuel tank or passenger seat, instead you get a much flatter seat unit and tank. And if you ask me, it's a godsend. The seating position on this bike is just perfect. I have to admit, this is a trick other brands also use, but in those cases it also works. Because of this, 'retrofied' middle class machines are just plain awesome.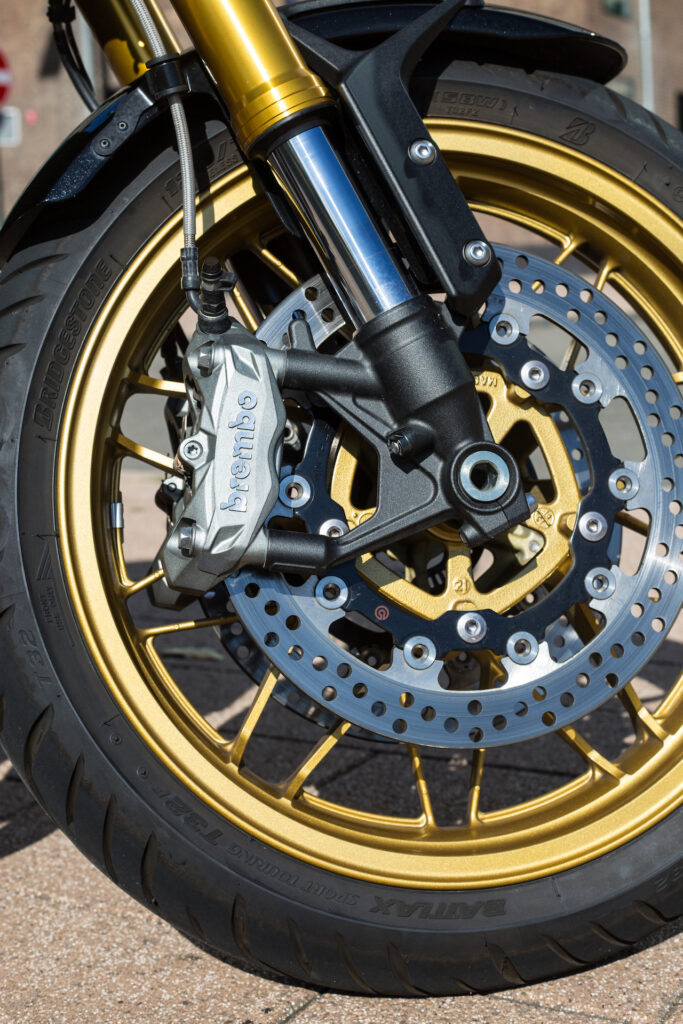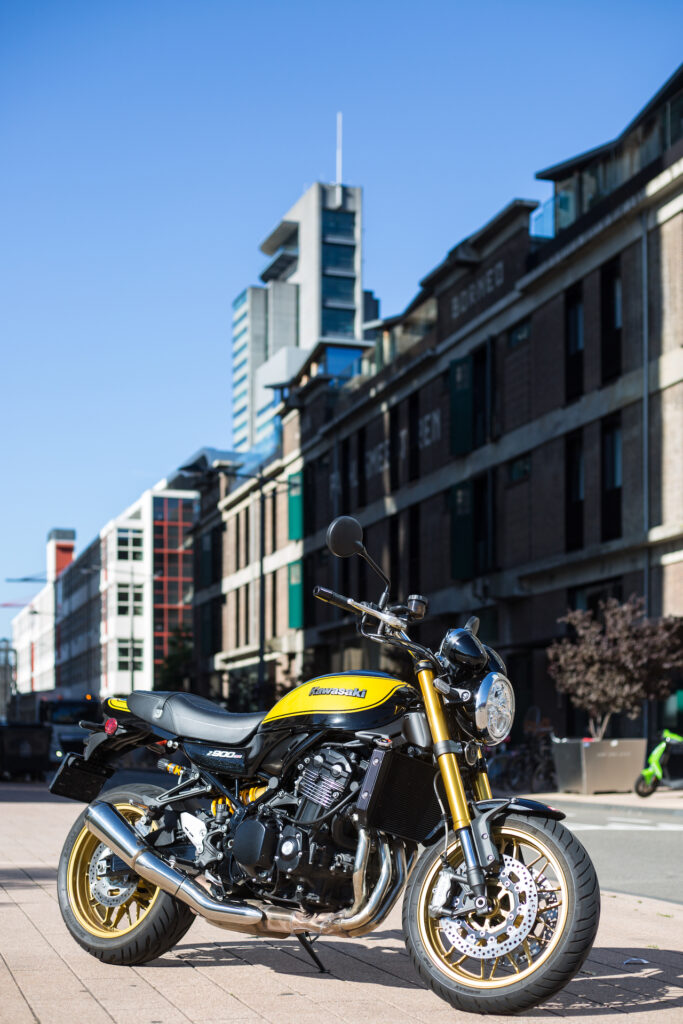 Special Edition
This is not your average Z900RS. This is the SE model which has a new color. And also some parts. It's not the first time Kawasaki adds a little bit tricked out model to the lineup. Usually it's a little sprinkle of performance parts that are pre mounted and as a package costs just a little less than you'd pay for the individual parts. So that's a win-win. However, it would be a little bit weird to present a Performance model of the retro bike, so they went a different way.
In earlier years Kawasaki had also enticed the public with a special 'R' version, like back in 2011 with the Z750. That included an upside down fork, radial mounted brake callipers and I think a little beefier rear shock. And now here's the 900RS SE edition. This bike now has Brembo callipers instead of the standard Tokico and an Öhlins rear shock instead of the standard one. And although that's really all they did, it does make a difference.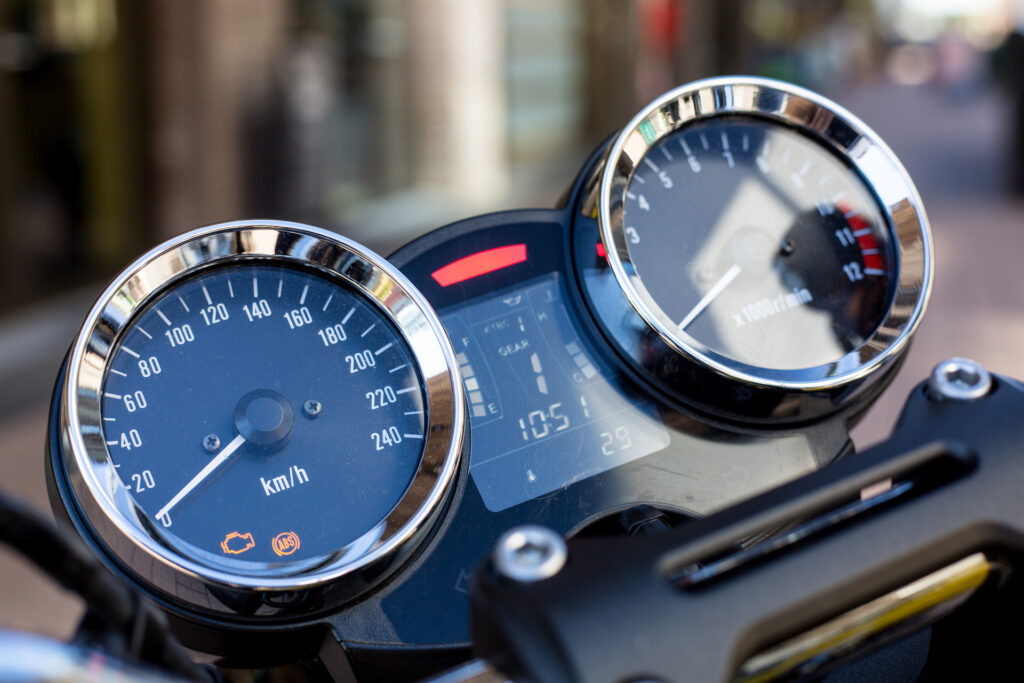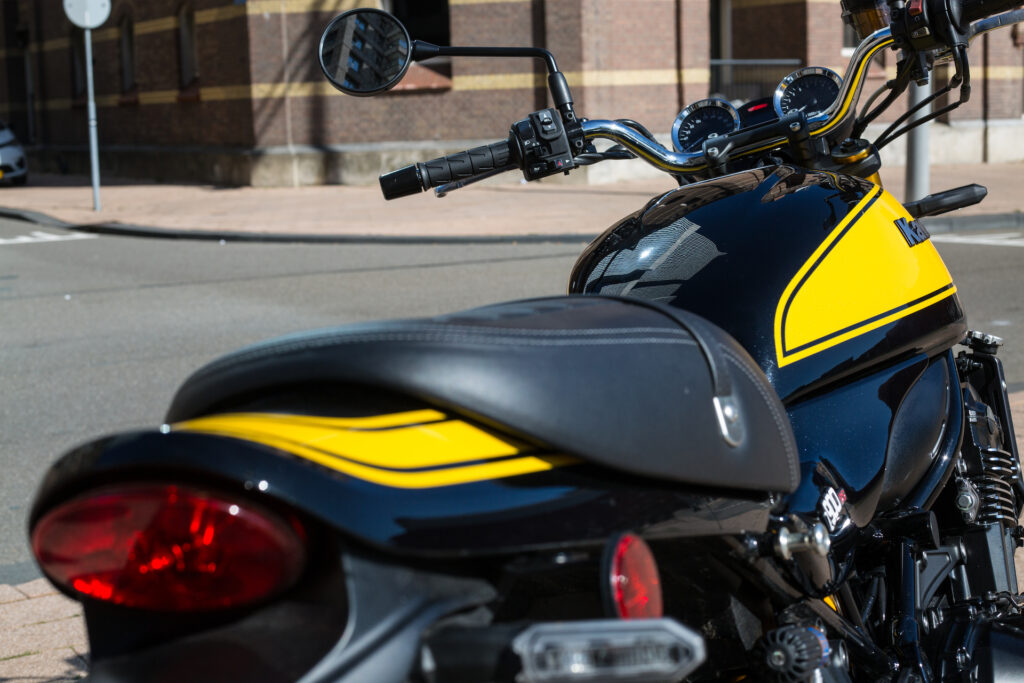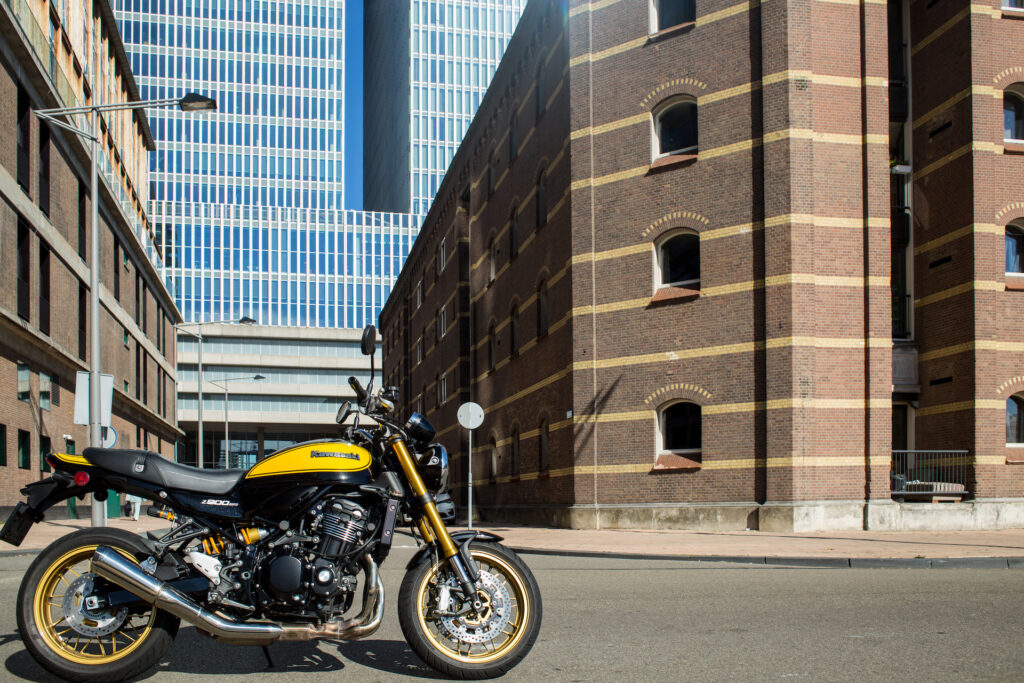 Picturesque
It's a great looking motorcycle too. When I was taking the pictures, I had to regularly answer questions and almost always people were surprised when I told them it's actually a brand new bike. So if you were still wondering if this is retro enough for you, there's your answer. But there is an extra. The retro community is thriving, and it has been for years. In that respect, you can also see the RS as an homage to that scene.
Now as for ride quality, I can be brief; I like this bike. It feels nice, it runs great, especially with the ECU tweak down under, to make it respond like a carbed motorcycle, it handles and performs like a modern bike and that is, I believe, a big part of the appeal of this bike. Buy something cool, get something without any technical issues. It does have fuel injection, so it runs just fine. ABS is standard, so no issues with that. It has modern wheels and tires, so you can ride it like any other modern bike. And as an extra it also has 3-way adjustable traction control, just like most modern motorcycles. I could have been fine without it, but I can only speak for myself. It's a safety feature, so it's fine. And also it's easy to switch off if you like. Just for the pictures, of course, officer.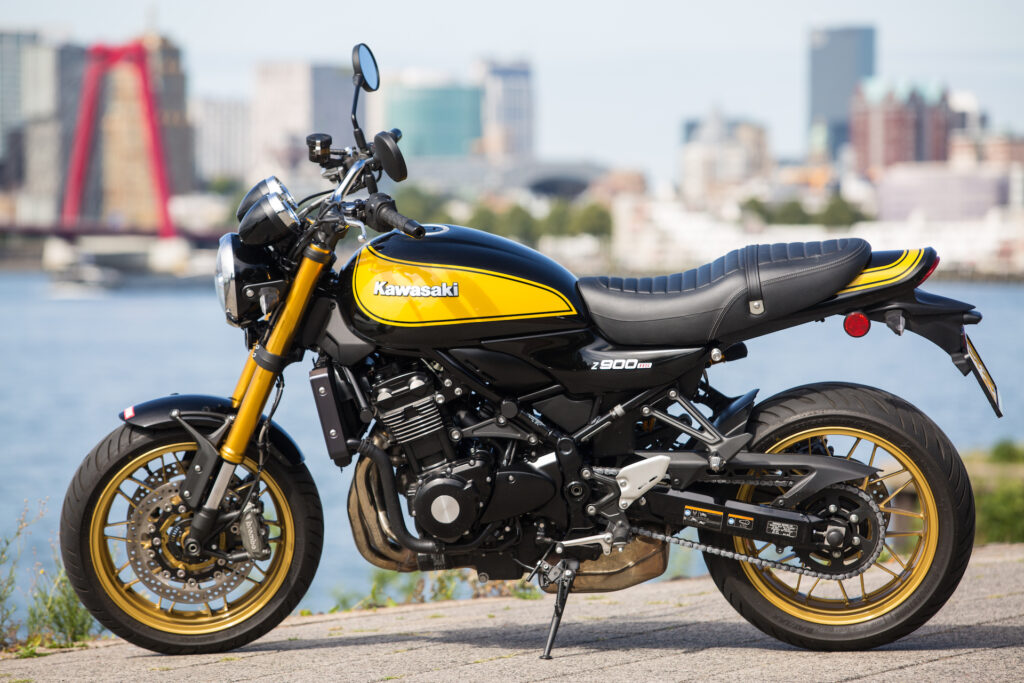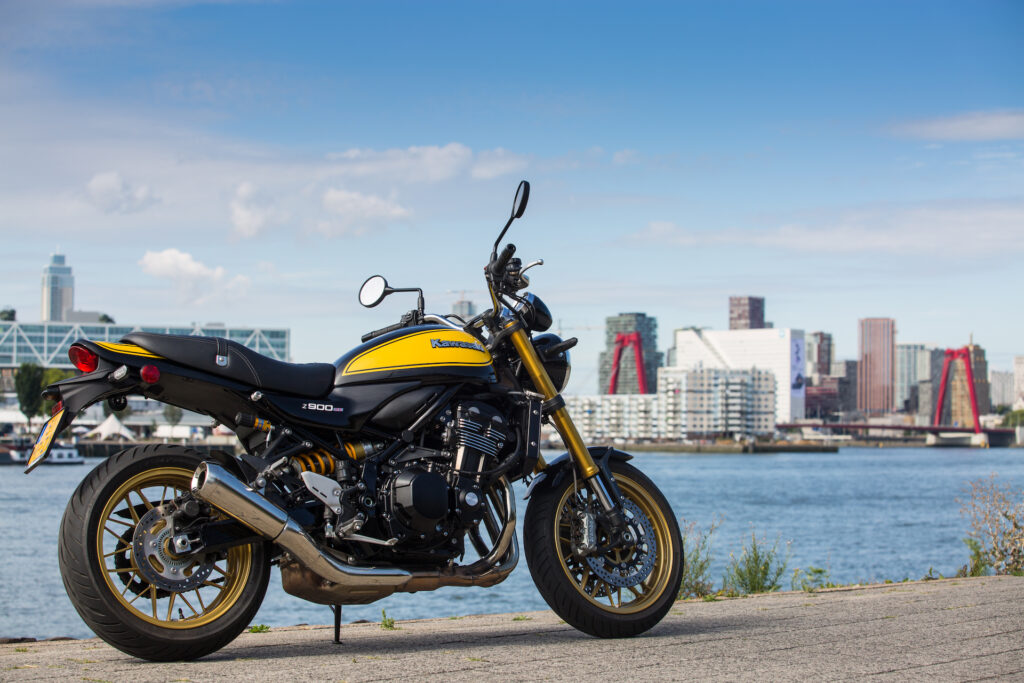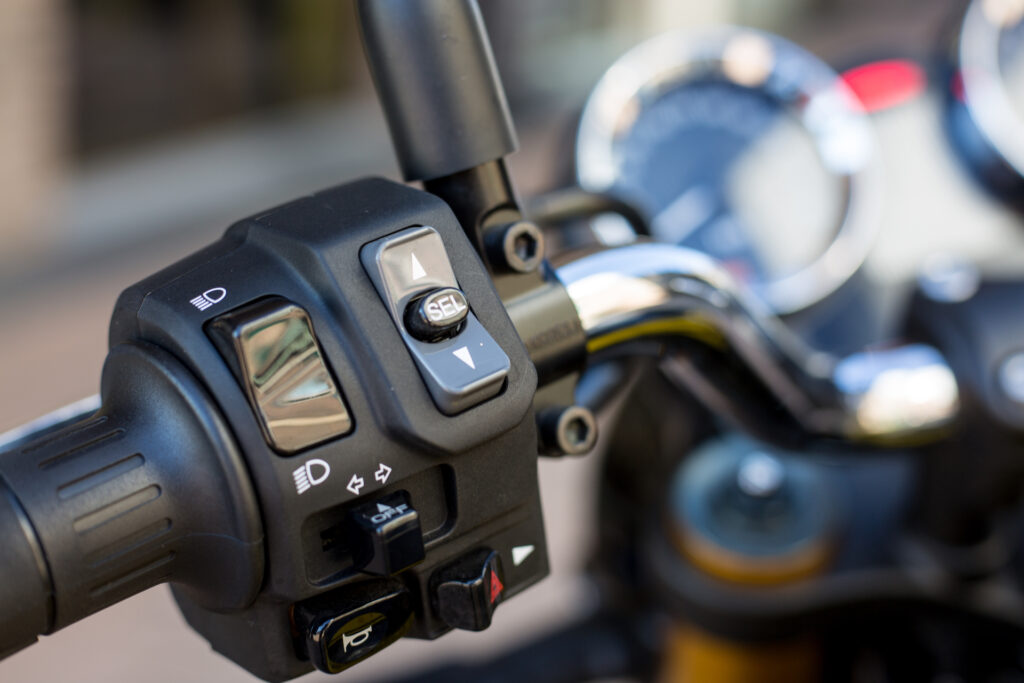 Kawasaki haven't just picked any bike. They went for the one that would fit the plans as good as possible. So with the 900, we get a four cylinder engine that performs but also fits the space under the tank beautifully. And it's even finished with some faux air-cooled ribs on the side. As for the rest of the bike, well, you can see the pictures. The seating position is just like you'd expect, upright and commanding. It does feel a bit bulky when manoeuvring at stand still, but that's exactly how bikes used to feel 'back in the day'. And there are so many details I haven't mentioned yet… the tank logo, the side logos, the cockpit (did you know the angle the dials make when it's off is an exact match to the original Z900?), the list just goes on. Don't take my words, just take a look.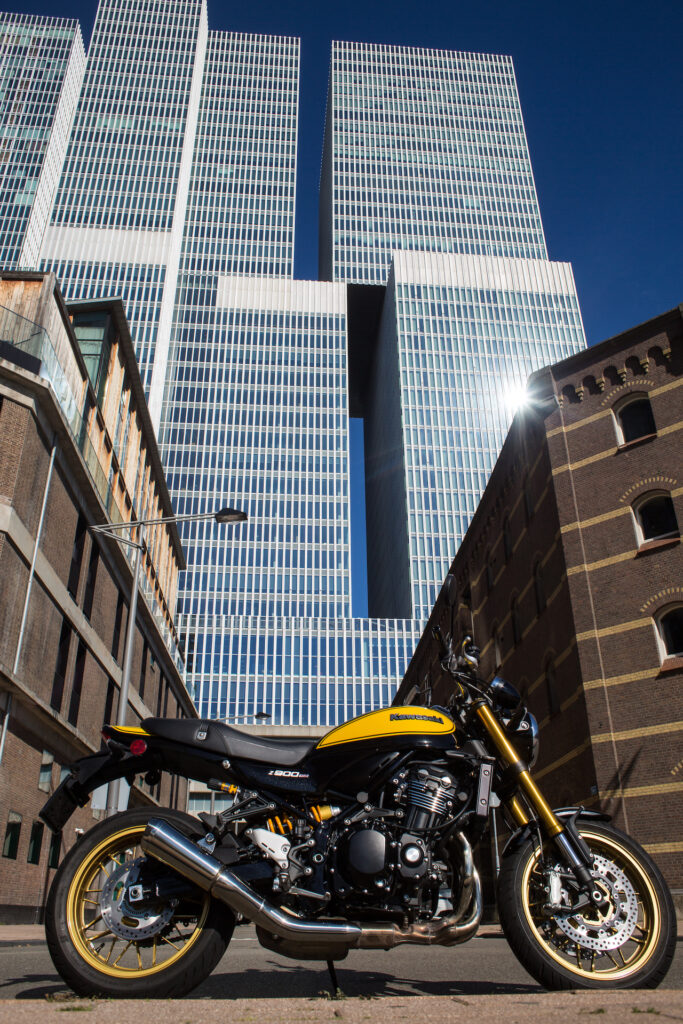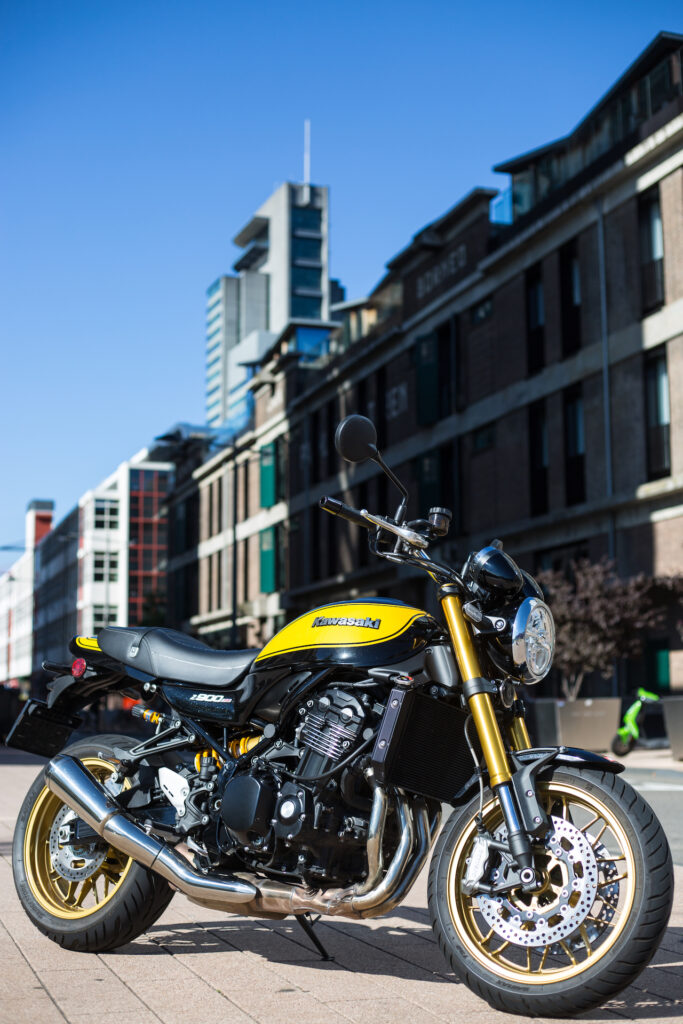 So well, that's my summer holidays well spent. I'm going back to work, but you just never know when I present you with a new adventure. And maybe I can think of an excuse to do some more riding on this bike.
Make sure you head over to your nearest Kawasaki dealer to check out what they have in store for you.
Special thanks to Kawasaki Motors Europe NV for making this Z900RS available for review.
Share This Story, Choose Your Platform!
Tags