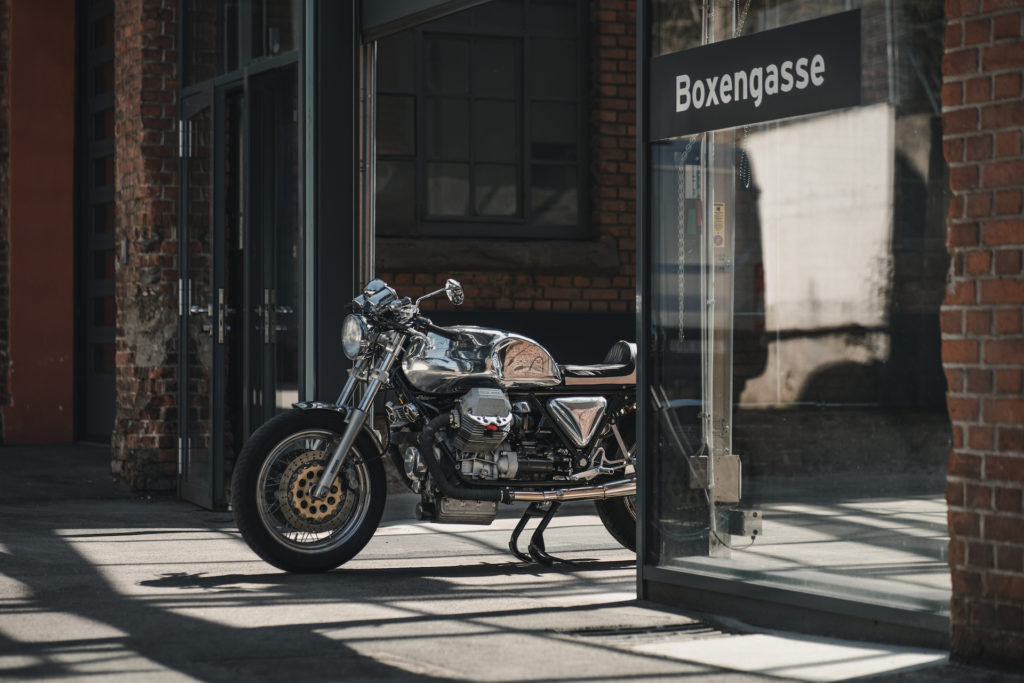 Racing Heritage
Moto Guzzi exists exactly 100 years this year, and that is a reason for celebration. We would like to pay a special tribute to modified Moto Guzzi's here at BikeBrewers. A Guzzi is an interesting looking machine, and when you sit and ride on one, you'll also notice that it feels "special". Some call it character, others call it soul. There was a time when Moto Guzzi built some of the fastest road bikes on the planet. Hard to imagine when you look at the machines they produce nowadays. Still, racing is part of Moto Guzzi's DNA. In the late 1960s and throughout the 1970s Moto Guzzi set a number of world records on the various race tracks, particularly in the 750cc-1000cc class. Their most famous bike was the V7 Sport, which catapulted Moto Guzzi out of bankruptcy and helped secure its future.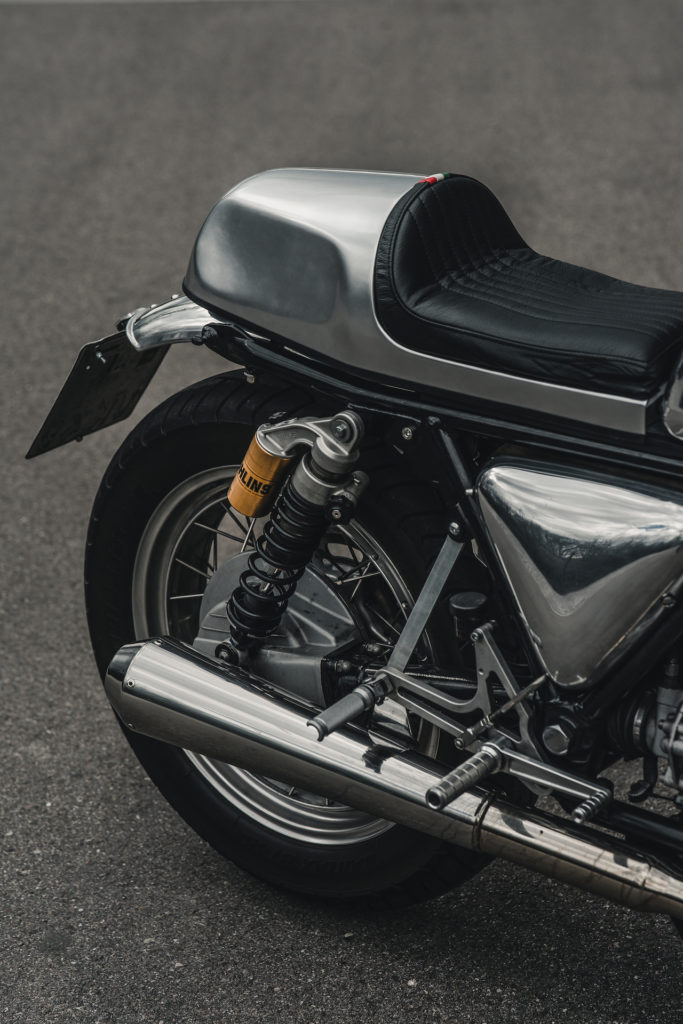 Renaissance
Unlike with most other motorcycles, Guzzi owners can be ambiguous when it comes to modifying their motorcycle. They often own or have owned multiple Guzzi's. Some of them might stay in stock form, while others get wildly modified. Both ways work out great most of the times! In the last 10 years we have seen a strong revival of the old air-cooled machines from Mandello del Lario. Nostalgia has hit hard with the classic crowd, and more people are finding their ways to the Moto Guzzi dealerships. Who doesn't like the looks of the new V7 or travel ready V85TT?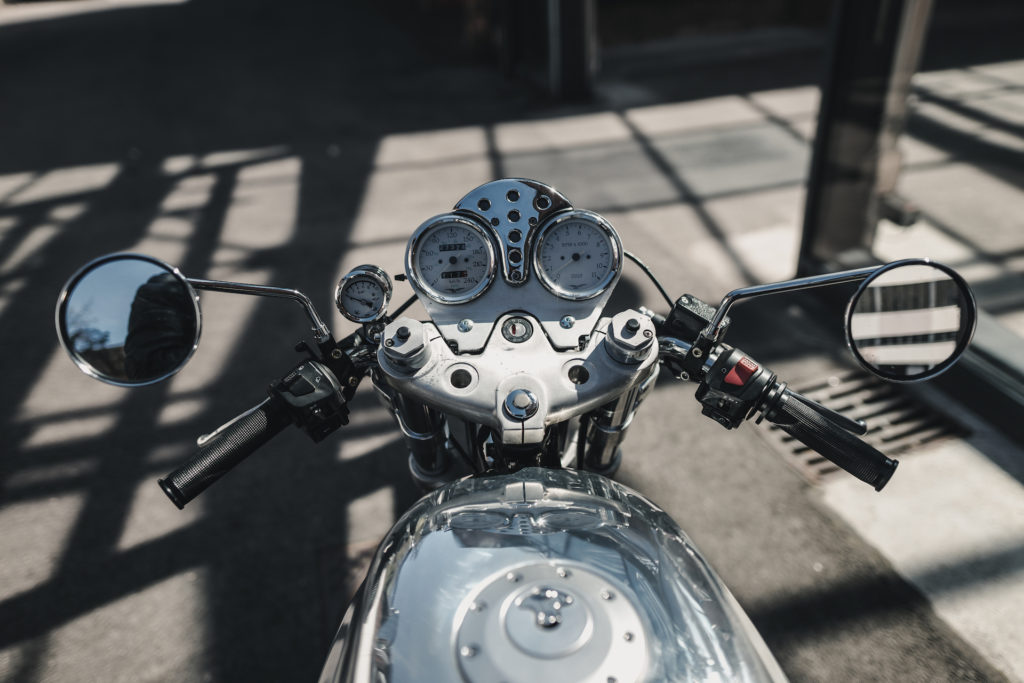 California dreaming
We absolutely love some of the Moto Guzzi cafe racers we have been seeing here over the last couple of years. The latest edition of the king of cool, is this fine sample built by father and son duo Bernd and Robin Mehnert. Robin and his dad are both woodwind instrument makers and run a small business in Ottenback Germany. Ever since Robin got his drivers-license, he has been eye-bawling the new Royal Enfield Interceptor 650. By chance Mehnert senior received a call from a friend who had a Moto Guzzi California EV 1100 laying around, which he was willing to part with for cheap. A decision was made, and the California was soon in the Mehnert workshop.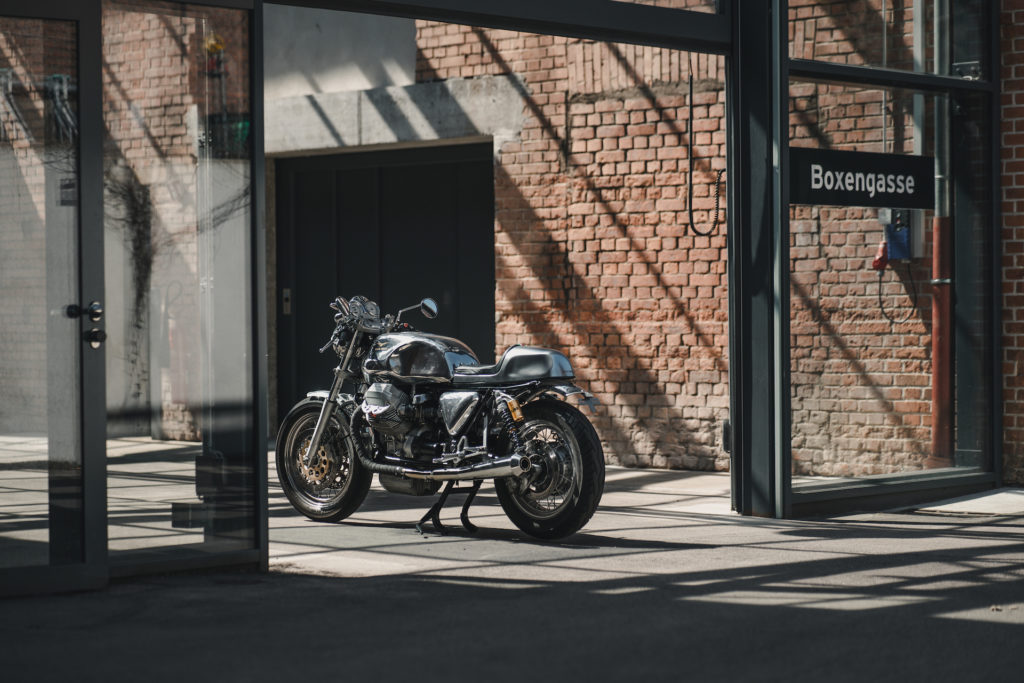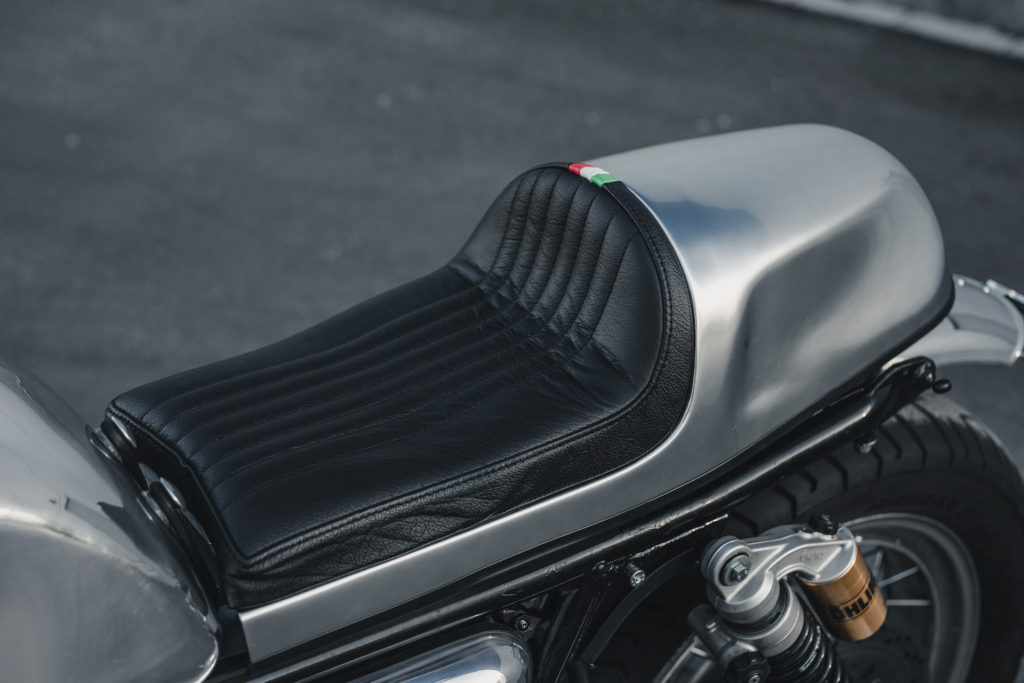 Tonti
Once the Moto Guzzi was in their possession, the ideas started flowing. Robin already had a vision for a 1960s style café racer. Heavily influenced by Axel Budde from Kaffee-Maschine Moto Guzzi café racer, dad and son knew what kind of look they wanted to go for. The California EV is one of the last Moto Guzzi's with the nearly unmodified, infamous Tonti frame; the race winning steel tube frame designed by Lino Tonti. That's right, a frame designed for racing. This is the one of the main reasons why the Moto Guzzi California handles more like a fast bike than a cruiser. It also has a long swing-arm, excellent for high speed handling. Taking this into consideration, modifying a Moto Guzzi California into a café racer makes total sense.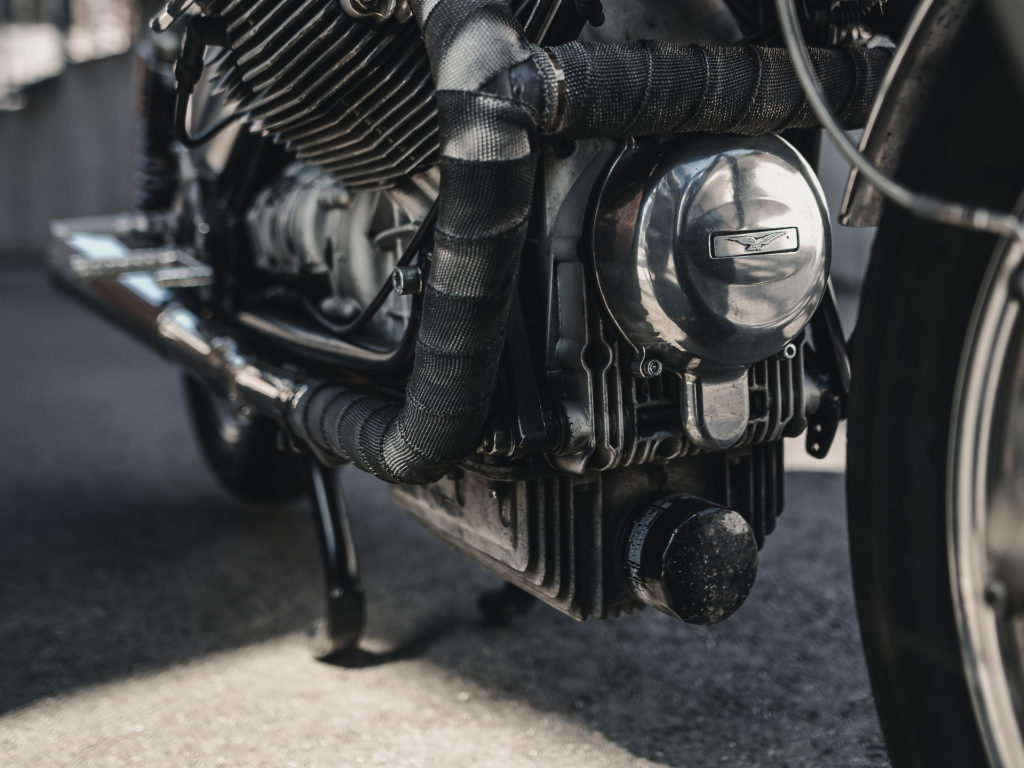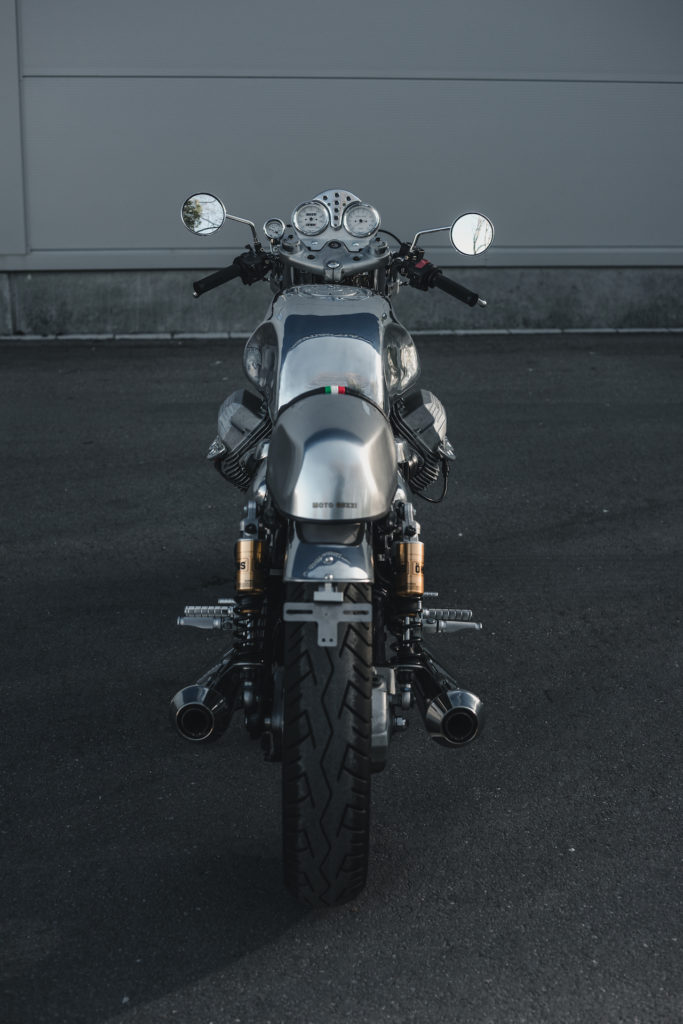 Sugar, spice, and everything nice
The recipe for this café racer project was incredibly simple: make the Guzzi as light and as fast as possible. The fuel injection system was maintained as this would allow Robin to finish the project faster. No tinkering with carbs needed. So, the California EV went on diet, where most parts got binned and replaced with lighter weight aluminium parts. The front fork got lowered, and the standard California running boards were removed too, since they don't fit the stance of a café racer. The list of mods is fairly simple:
WBO Café Racer fuel tank
GFK Aluminium seat cowl with leather seat by Dynotec
Öhlins 36PRCLB shocks
Mistral exhaust system
Modified airbox with hi-flow air filter
CNC Aluminium rear set
LSL Aluminium fenders
Aluminium side covers
Verlicchi clip-ons
Le Mans lower frame tubes
EFI programming by Dynotec
Custom paintjob by Dynotec
A dozen of custom-made brackets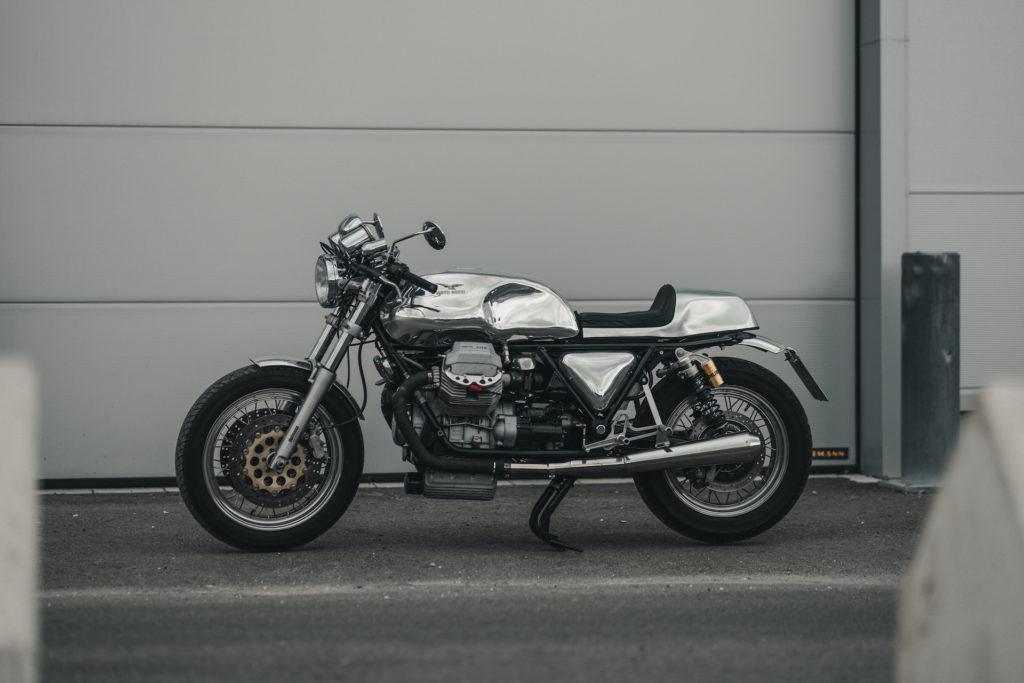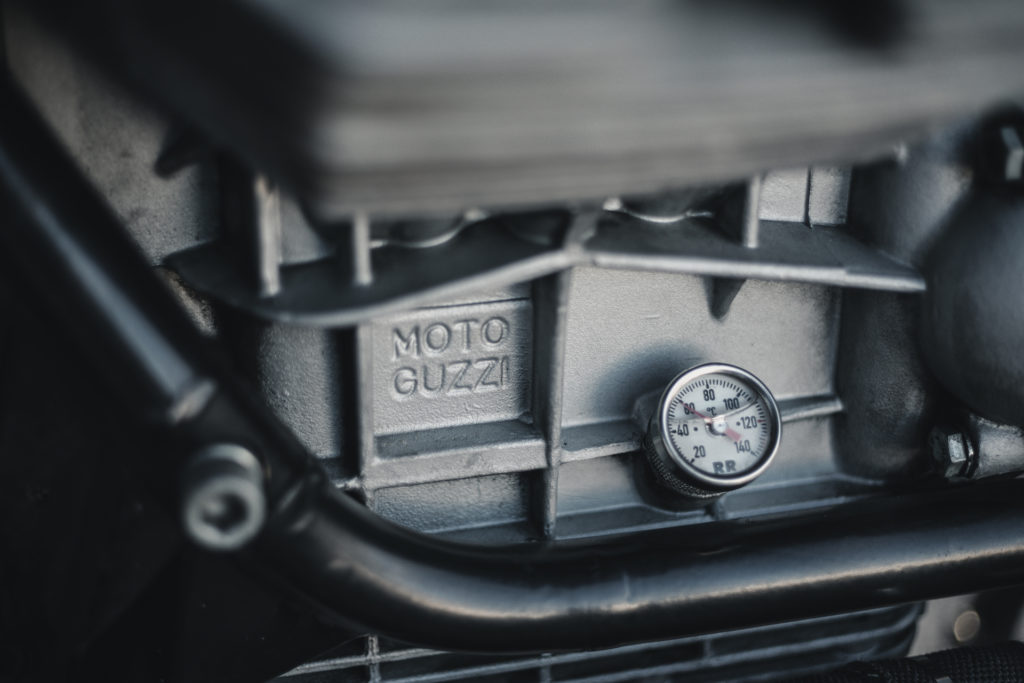 GO!
The results of this seemingly simple job are astonishing. In a mere 5 months, Robin and his father managed to change a rather dull looking California cruiser into a ready to race café racer. This is unmistakably a Moto Guzzi; looking low and lean, with that immense V-twin stealing the show. The 1100cc mill went from a standard 68hp to a healthy 86hp. The top speed moved from 185 km/h to 210 km/h, and the total weight dropped from 250 kg to a good 210 kg; that's a whopping 40 kg weight loss! We are looking froward to seeing more builds by the Mehnert family, because this Moto Guzzi just looks fantastic!
Photo credits: Robin Mehnert
Builder details:
Bernd and Robin Mehnert
Instagram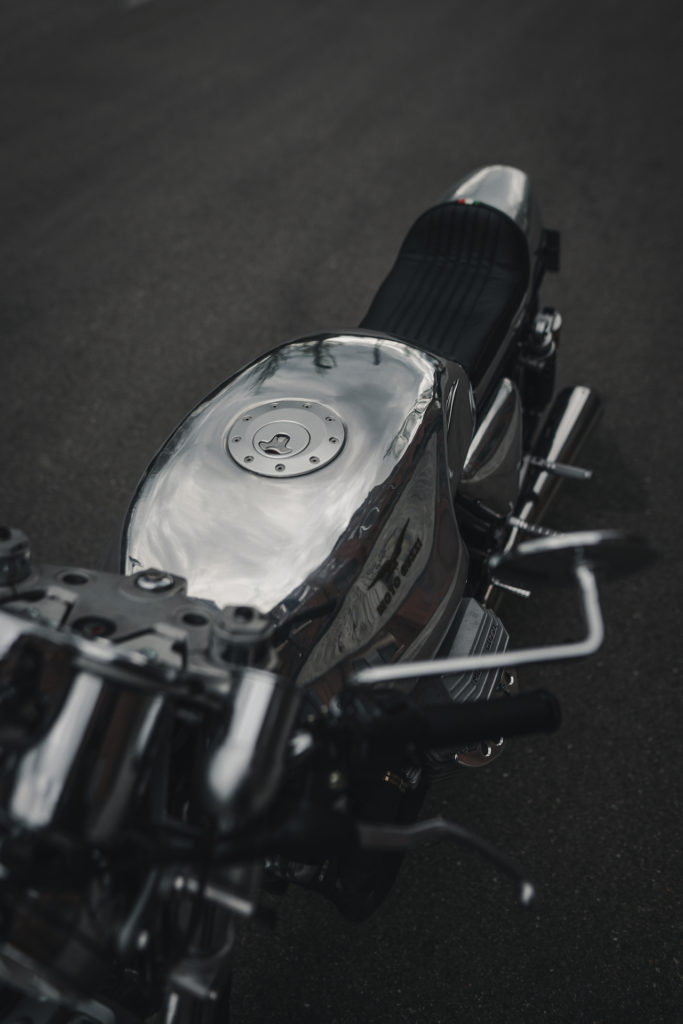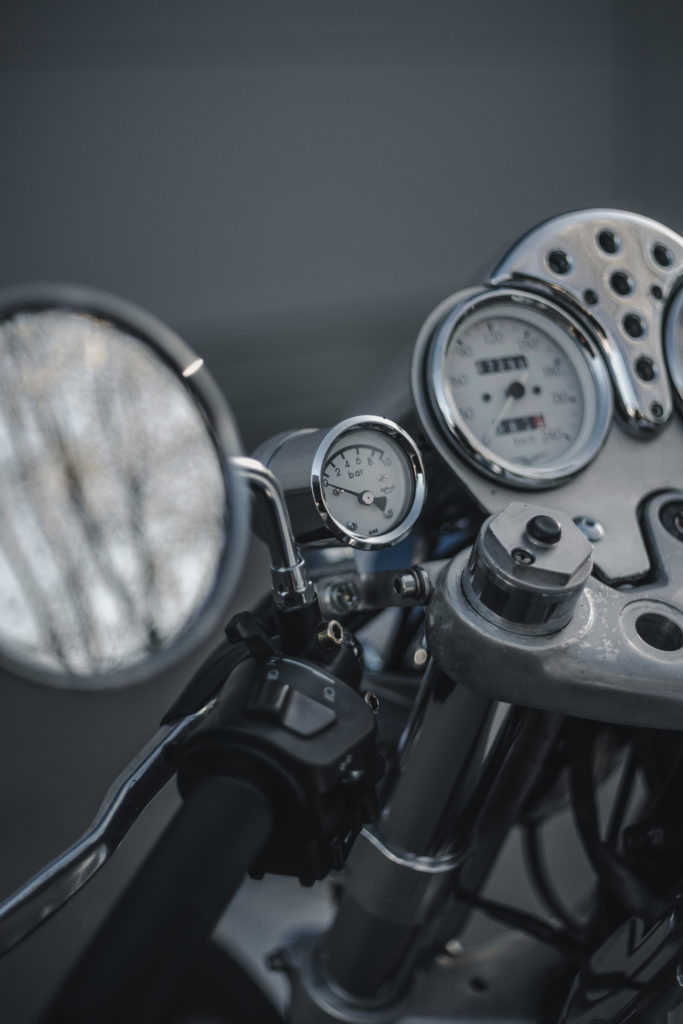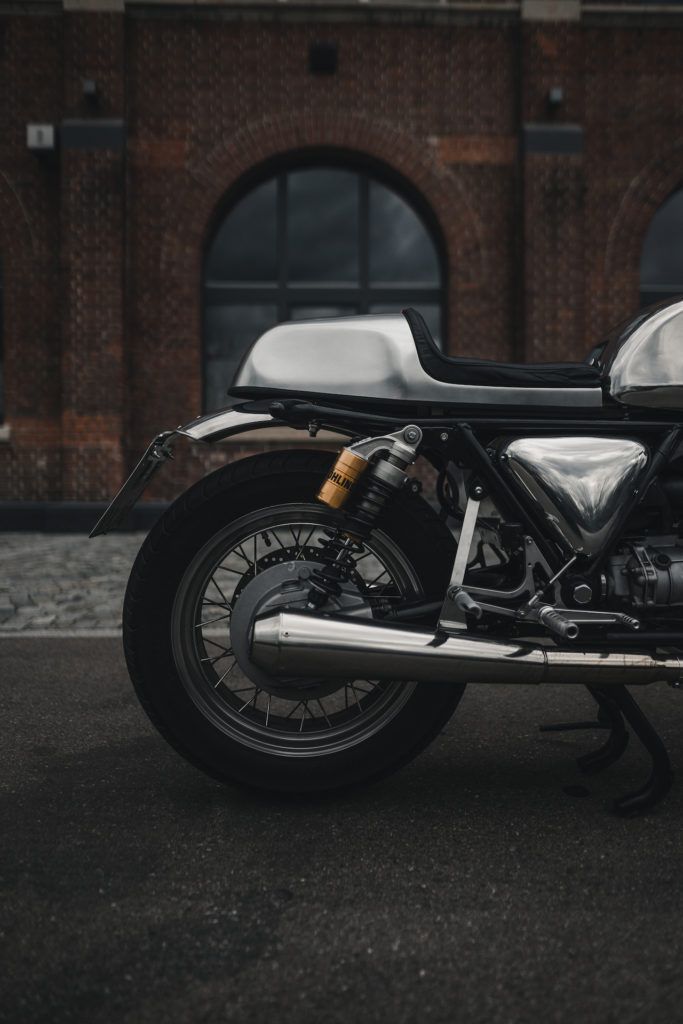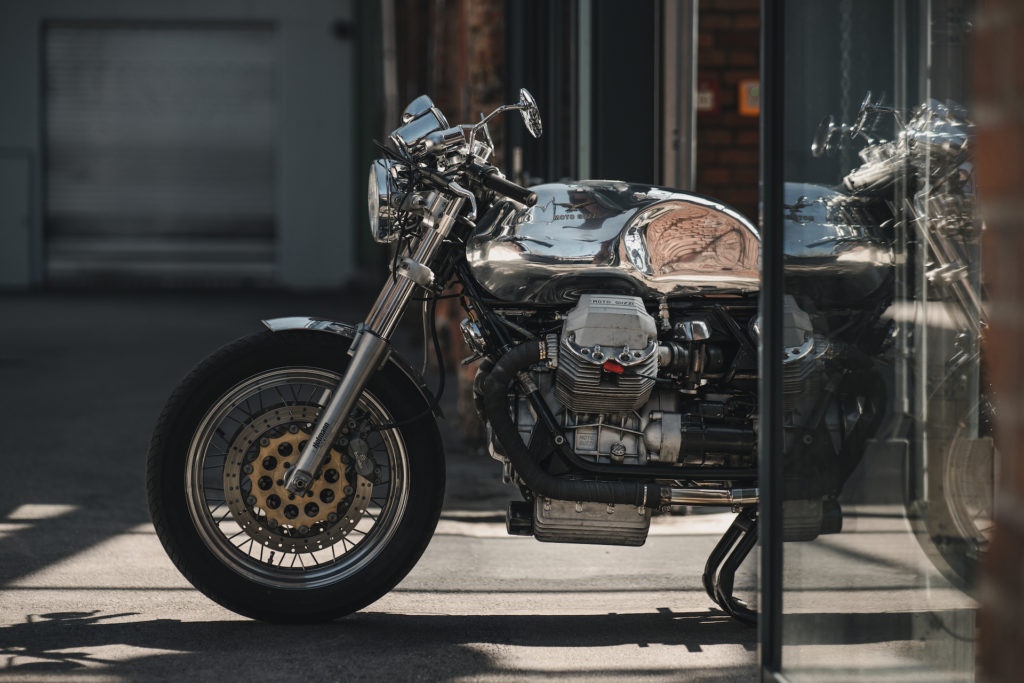 Share This Story, Choose Your Platform!
Tags