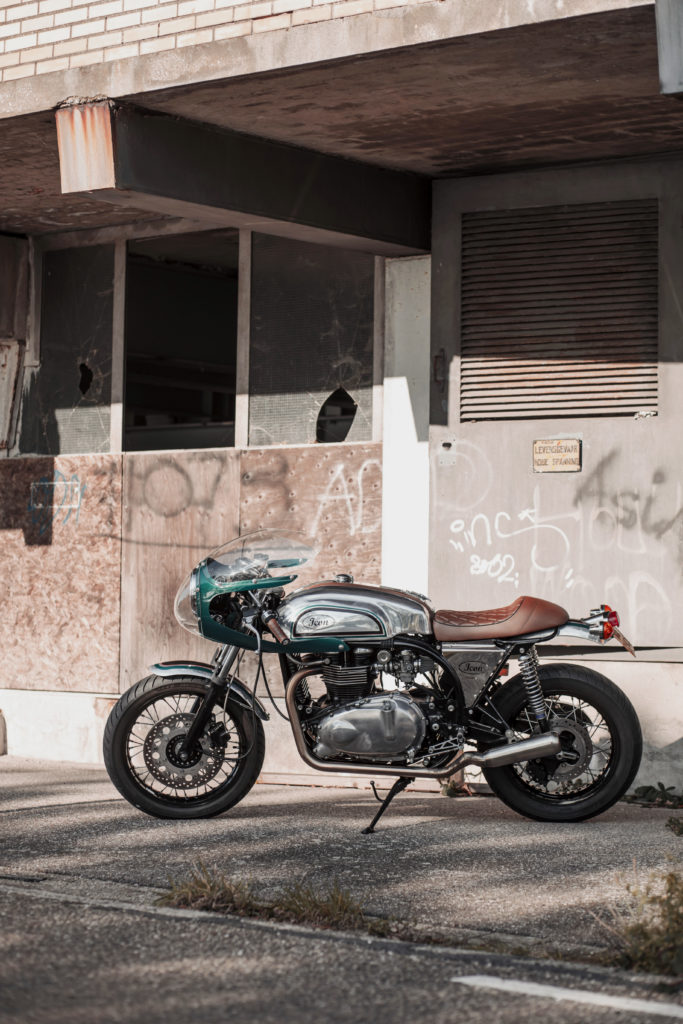 Icon Motorcycles
You may have never heard of them, Icon Motorcycles. The Netherlands-based outfit has dedicated itself completely to building classic British café racers. At Icon they don't just produce motorcycles; they go back deep into history. They let their hands do the work and put their soul in every model, with the greatest care for the smallest details for the sole purpose of creating the perfect harmony between man and machine. That's the sales pitch at least.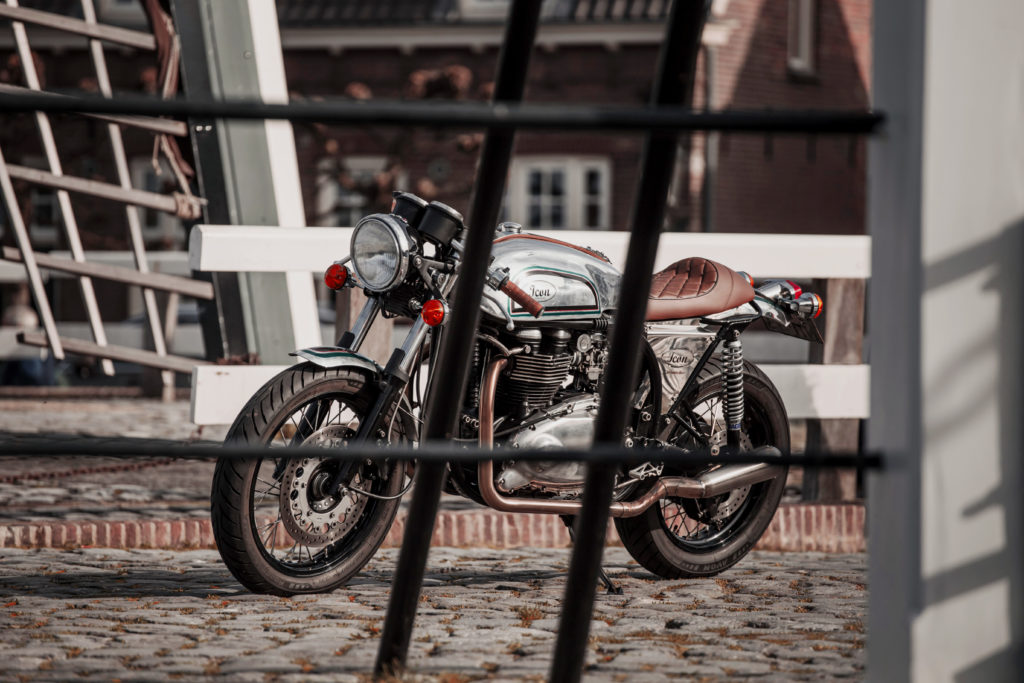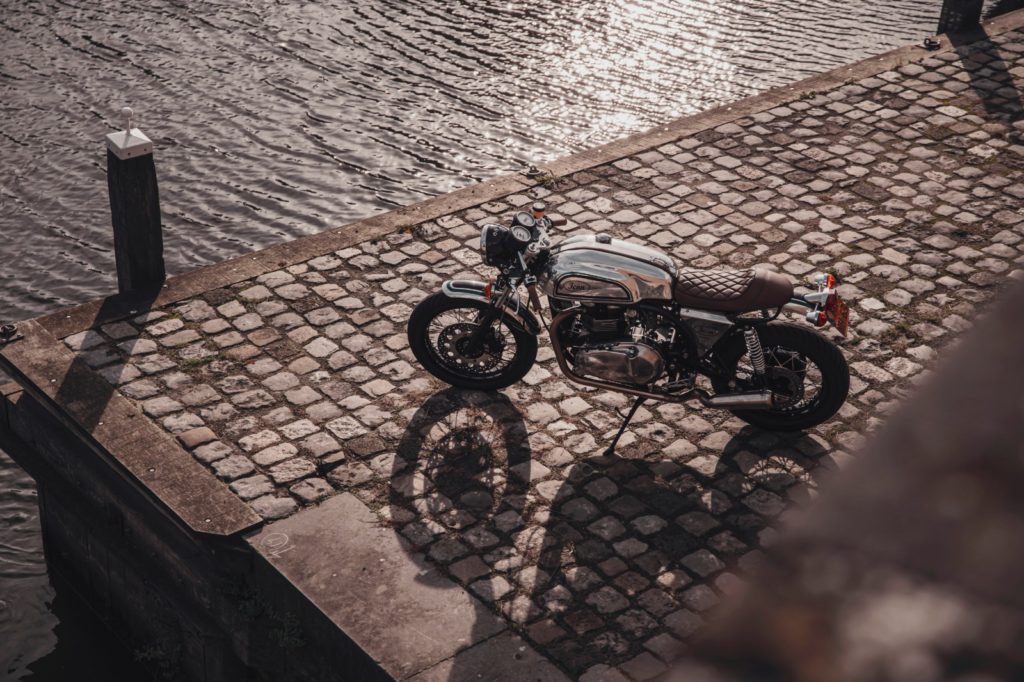 Merger
They do that by combining the best of two motorcycles into one. First, there is the famous Norton featherbed frame, which bears an unparalleled reputation for both rigidity and comfort. It is a double cradle frame with a wasp's waist. It has a "roadholder" fork and swing rear suspension, and was built by the Irish McCandless brothers. An absolute legend of the British motorcycle industry. At the time, the amazing features of this frame were applauded by many, especially those that loved to race because of the dramatically improved handling. It is this type of frame that is used by Icon Motorcycles. Mated to the famous Triumph Bonneville 360-degree parallel twin engine, which churns out a healthy 69hp and 69Nm of torque from its 900cc lung capacity, one could say that this would be the birth of the new Triton!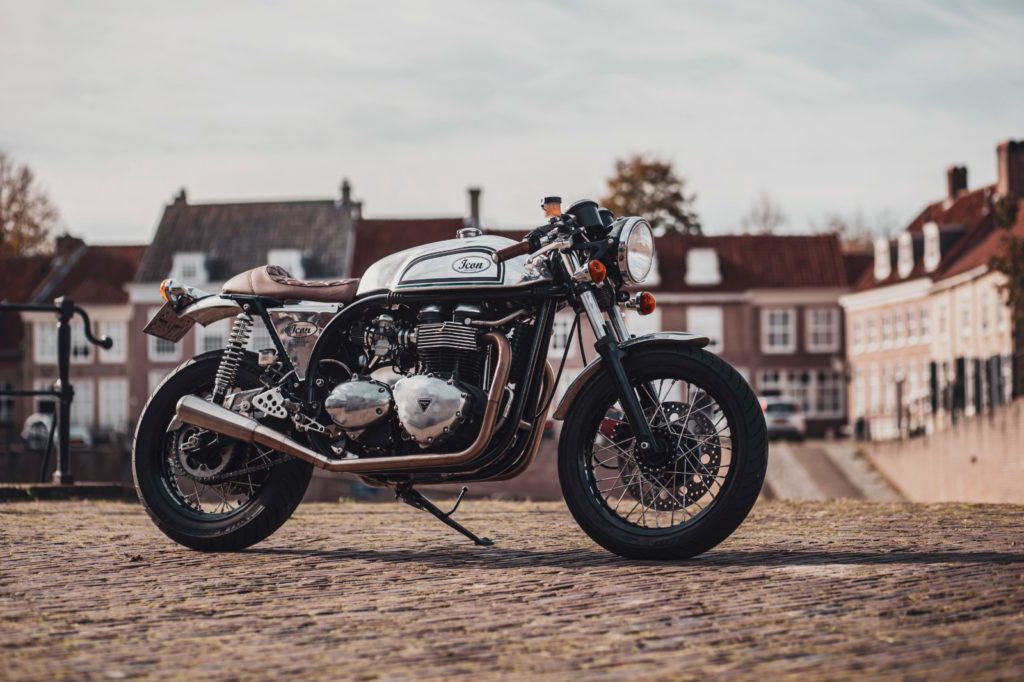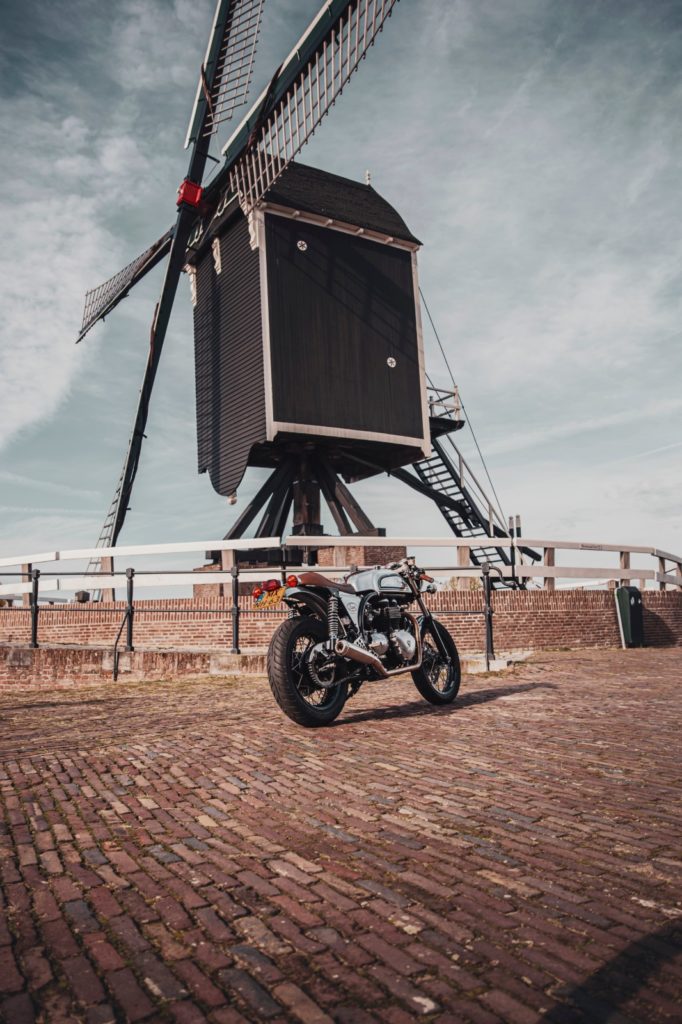 Classic Café Racer
Icon Motorcycles really goes all-in with their build. The longing for the good old days is so strong, that it can be felt in every part that passed the hands of these craftsmen. Their philosophy is that a café racer is more than just a machine. There is a human aspect to it as well, which is just as important as the machine. You see, the riders of café racers were young men and women, that had a need for speed. There were basically 2 ways to achieve that goal: lose weight and more power. This started out with very basic stuff like ditching fenders, and removing indicators. Later on, it started to get more serious, with the most well-known modification being a combination of a Triumph engine with a Norton frame. Hence the name Triton. With its spartan look and aggressive feel, the "Triton" is one of the most distinctive and respected motorcycles in the world. Some purists believe that without the emergence of the "Triton", manufacturers might never had developed modern sports motorcycle.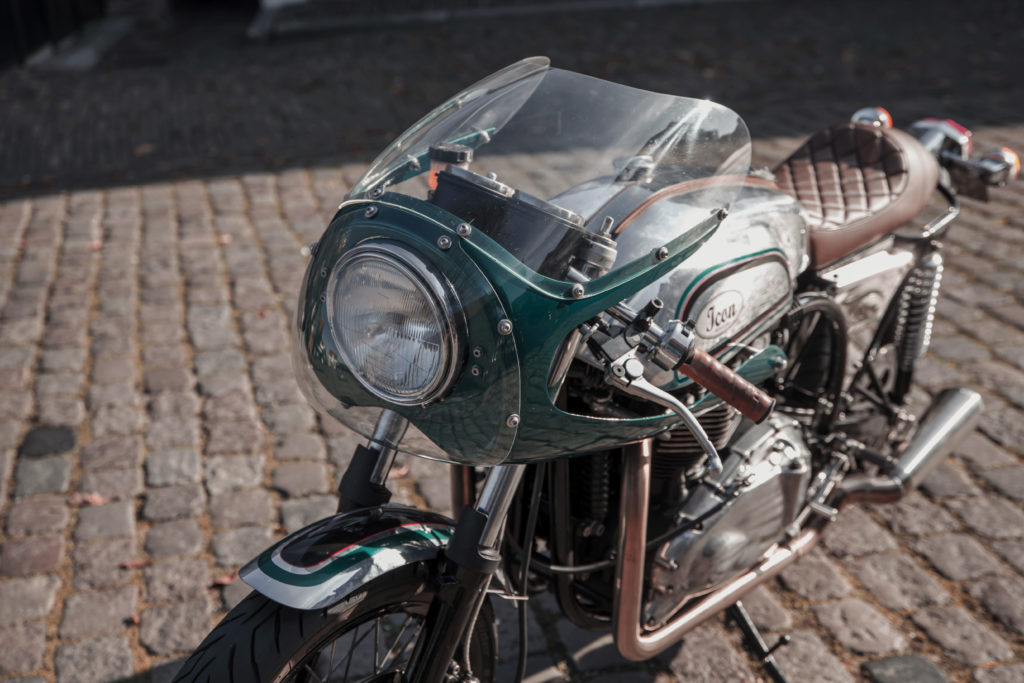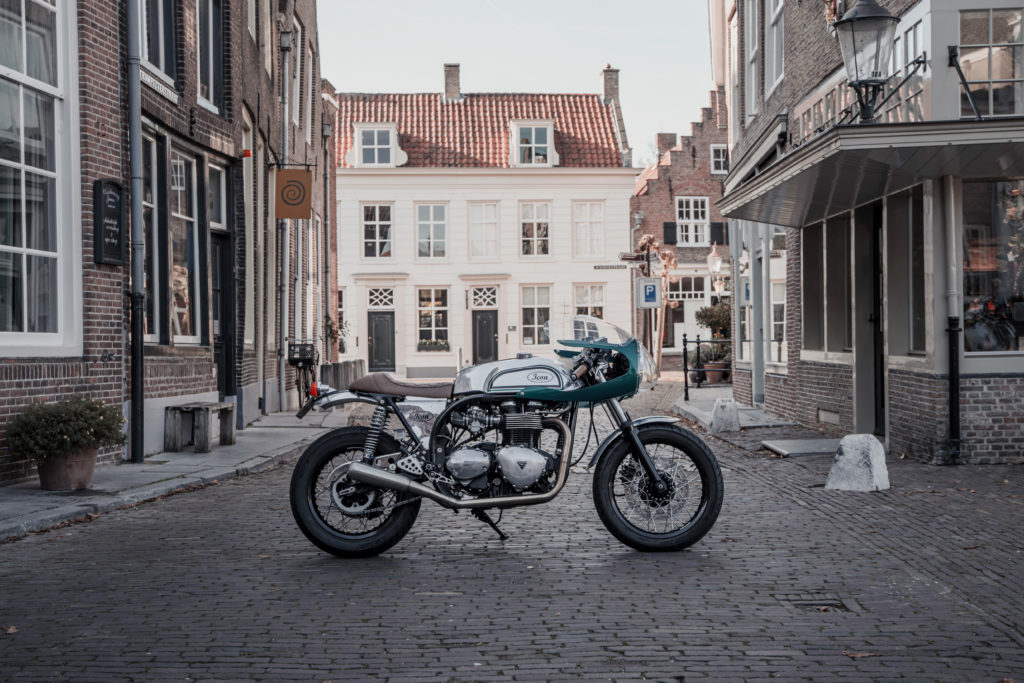 Tuned for performance
Besides the café racer scene, there was also a movement that demanded that their machines be driven even faster and that the appearance of their bikes needed to be similar to the machines of British racing heroes such as Mike Hailwood and Geoff Duke. Reaching a 100 miles per hour, or the "Ton" as it was called, became the ultimate goal. This meant a sleeker fuel tank, stiffer suspension, lowered frames, clip-ons, and fibreglass fairings. Engines got blueprinted and received performance upgrades such as forged pistons, bigger valves, race cams, open exhaust, larger jets, and lighter flywheels. This is the look and feel that Icon Motorcycles is aiming for.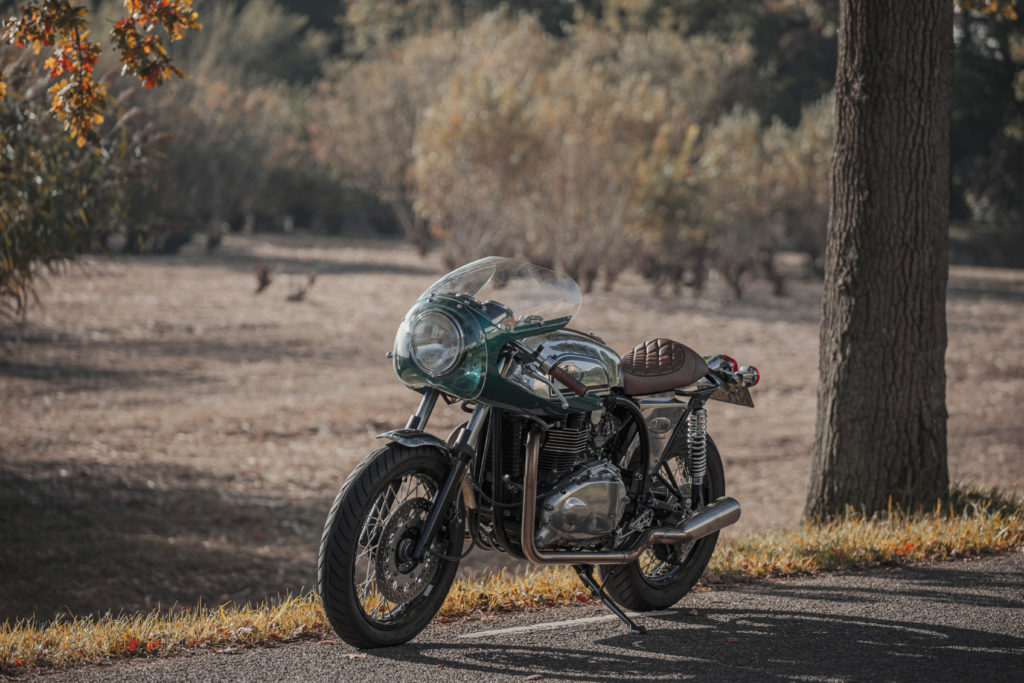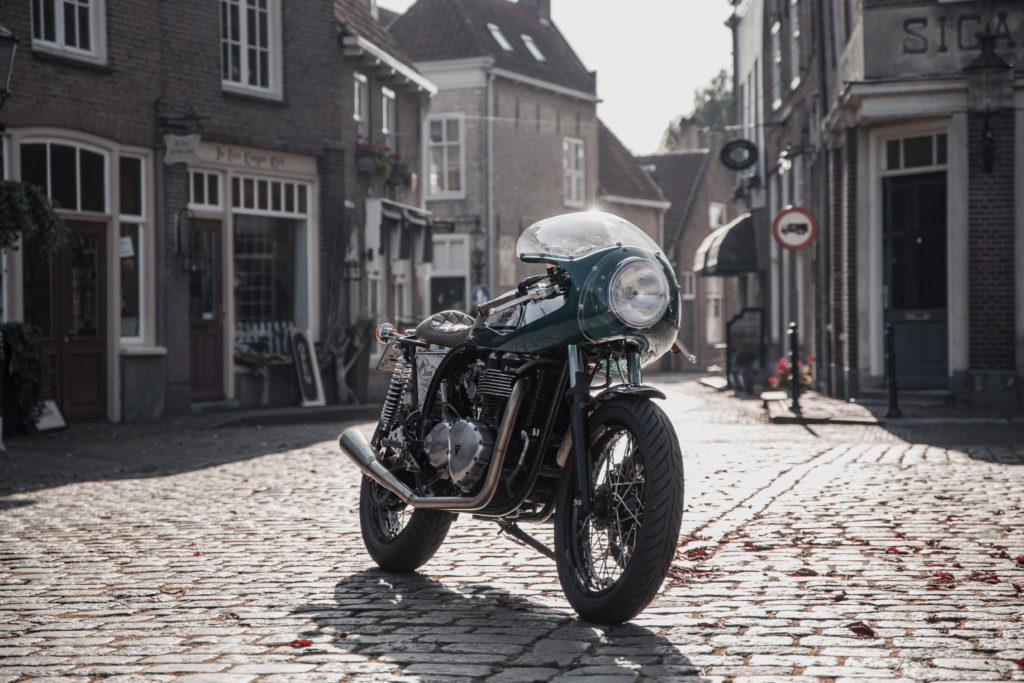 British to the bone
The motorcycles that leave their workshop are all made with British parts. There is the Triumph engine, Norton frame, Hagon shocks, Lucas' electrics, and Dunstall exhaust system. All parts are made of British entertaining, a Triumph engine, Norton frame, Hagon shocks, Lucas electrics and Dunstall exhaust. The parts are painted in "British racing green", in a two-tone color scheme. The short aluminum racing tank and the swept back exhaust curves are a real nod to the old café racers. In each section you feel the British industry is represented. They do that because they are convinced that the urge for quality is what makes it so special.
Builder details:
Icon Motorcycles
Website
Instagram
Facebook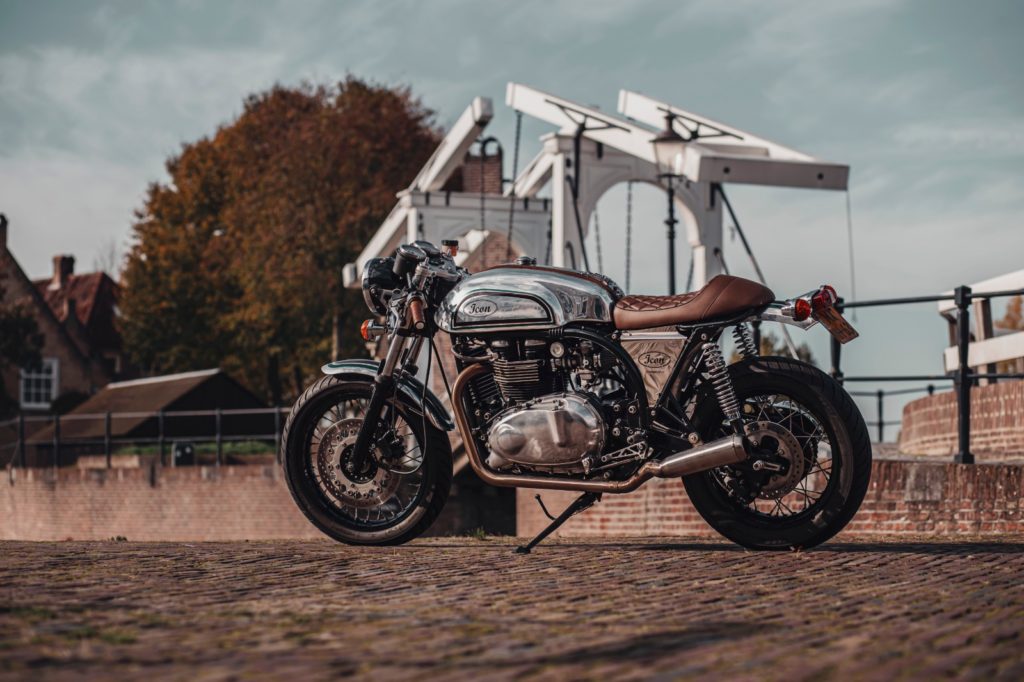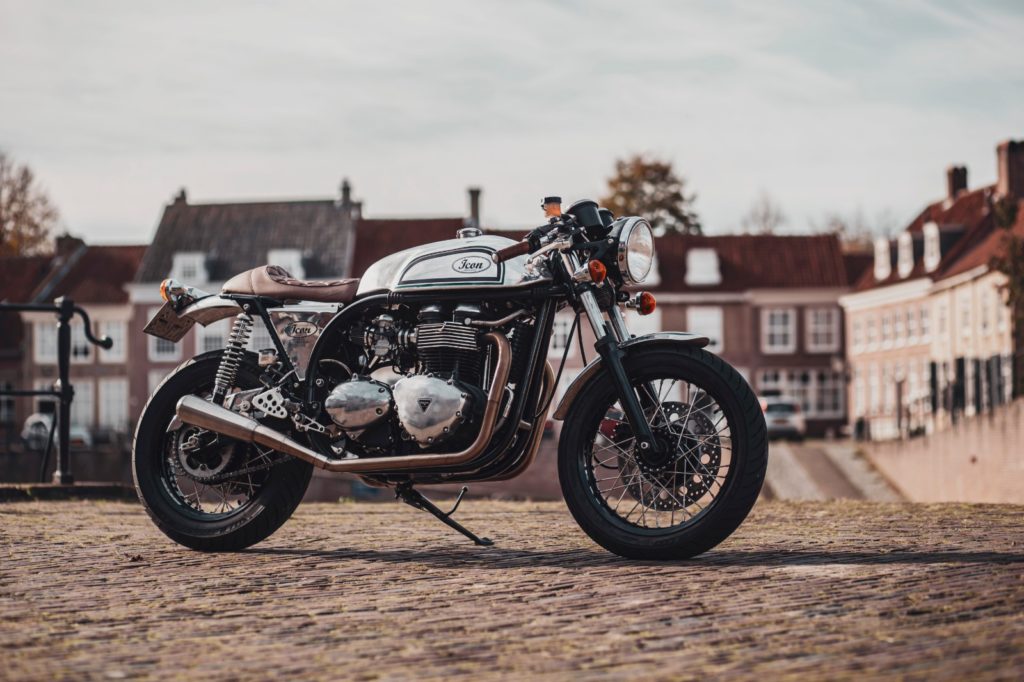 Share This Story, Choose Your Platform!
Tags