BOOMING business
We have seen a number of very cool custom build motorcycles from Poland. We said this before, and we'll say it again: Poland is BOOMING! We would like to introduce to you Dawid. This young fella works at a motorcycle garage, so he knows his way around the workshop. As a matter of fact, he loves working on motorcycles, not just for maintenance and repairs. Dawid has a number of builds under his belt already. The Yamaha we are seeing today is his fourth build under the name Mission Custo Moto.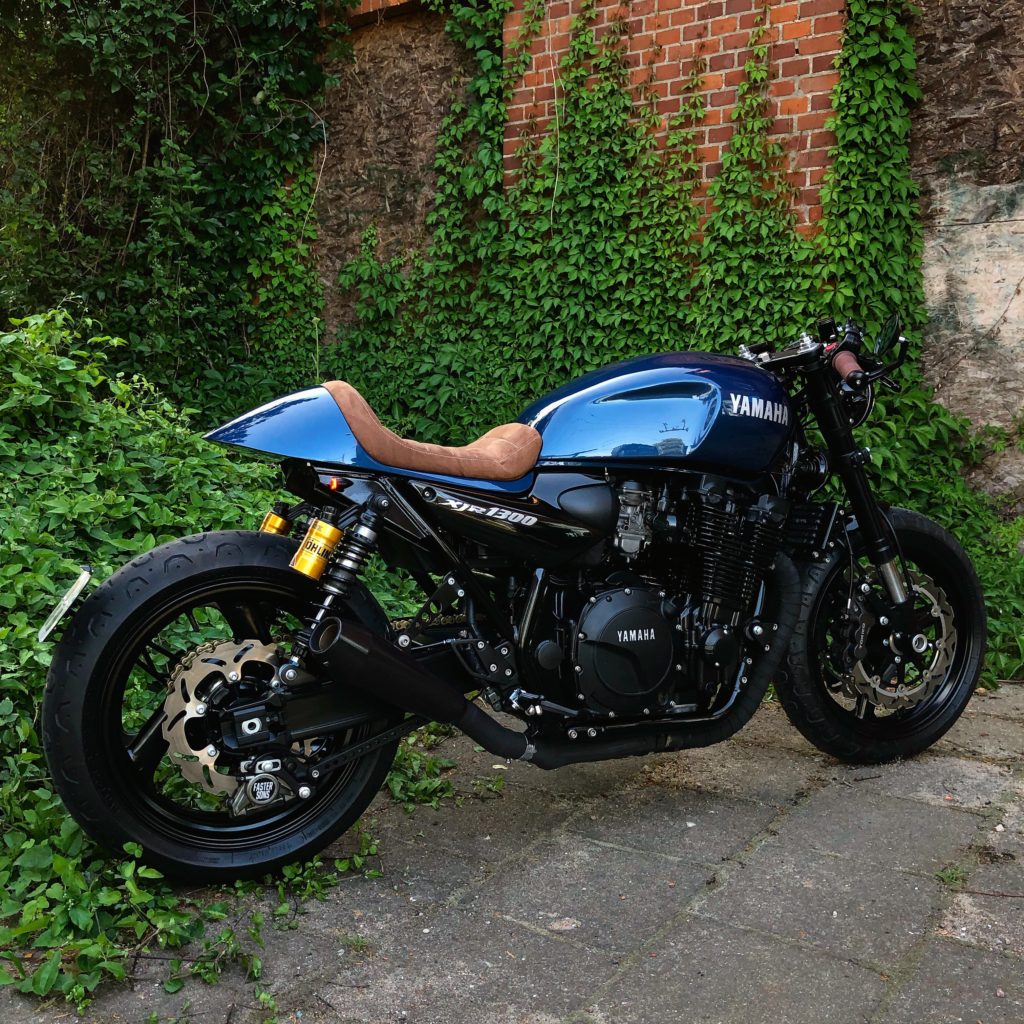 People's favorite
Dawid loves simple motorcycles, and frankly, so do we. No fancy computer to complicate things, no rider aids to forgive you for your mistakes. There is something elemental about such motorcycles, you either love or hate it. Now, Yamaha XJR1300's are becoming increasingly popular with bike builders lately. And why not? They are easy to work on, powerful, reliable, and parts are available in abundance since it is one of Yamaha's longest running models. This particular model a 20th Anniversary edition.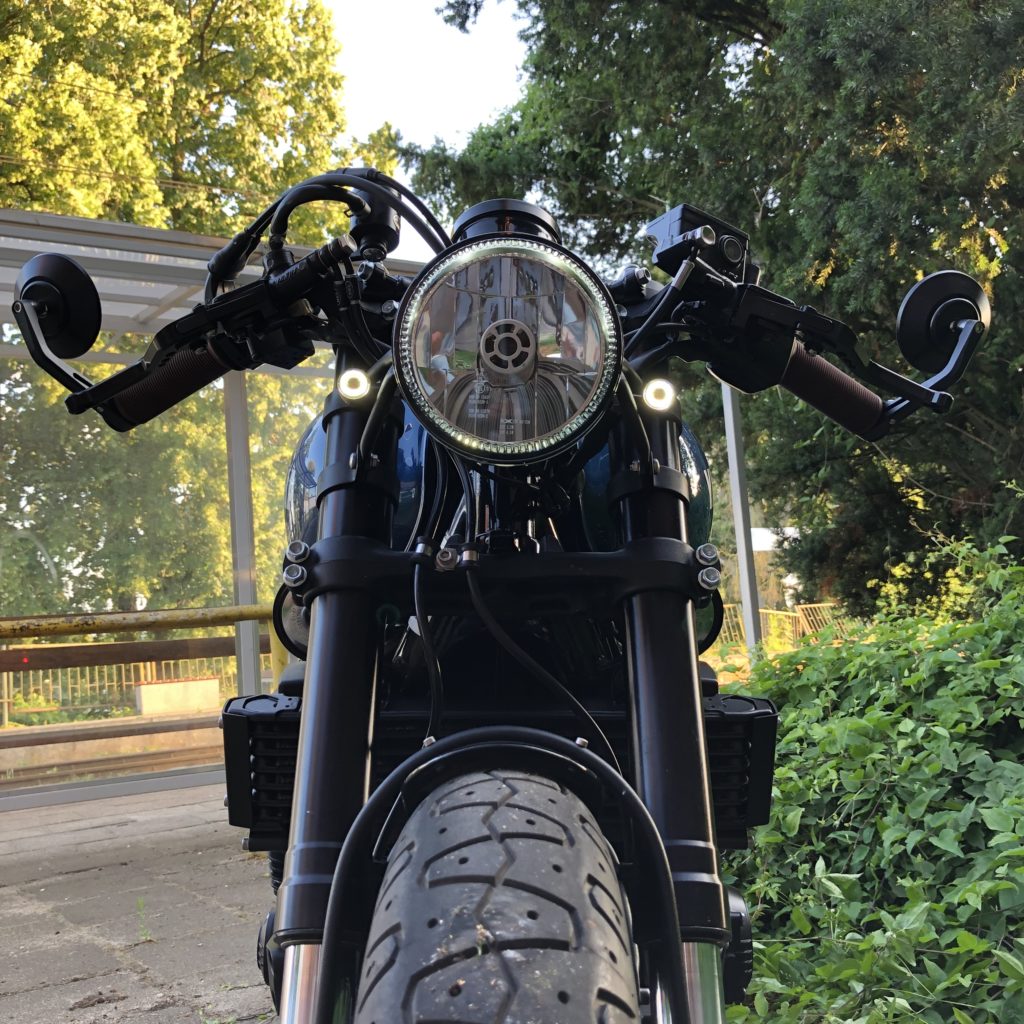 Too hot to handle!
Although this Yamaha looks like it just left the floor of the dealership, it is far from stock. At the front the first things that we notice are the front wheel and upside-down forks. They came from a Suzuki GSX-R 750. The rear shocks are a Yamaha original factory Öhlins, sourced from the SP-version of the XJR. A set of sticky Pirelli Phantom Sportcomp tires wrap the rims tightly, adding a bit of nostalgia and performance to the Yamaha. Another feature that is an improvement over the original bike is the brakes. They are from a GSX-R as well and they will slow the XJR down like a sledgehammer!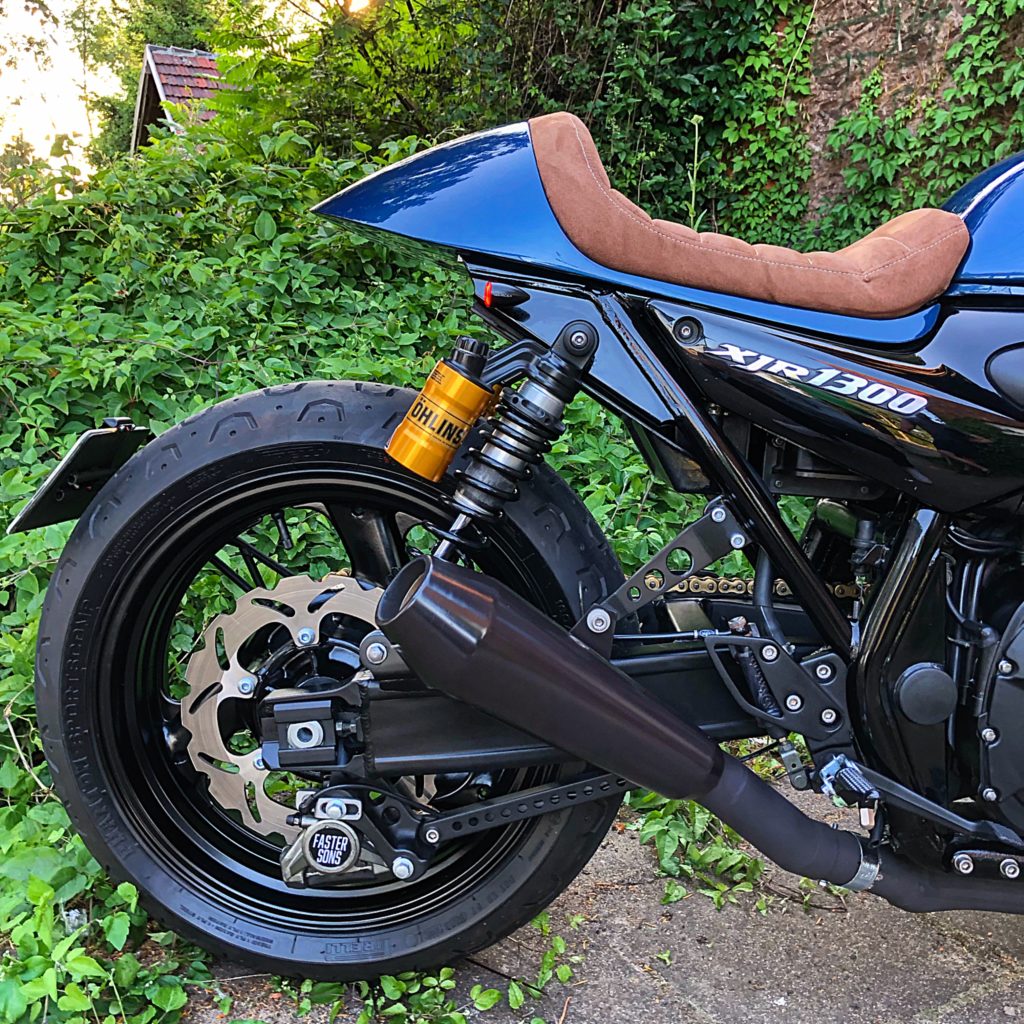 Modern Cafe Racer
A company called Highsider delivered the LED lights at the front and rear. The subframe received a trim and a loop to accommodate for the custom-made seat. Talking about the seat, it looks very comfortable in that soft brown Alcantara. The seat nestles nicely in a hand-made cowl, adding some flair to this modern café racer. A minimalistic speedometer replaced the old twin dials to add to the overall sleekness of the bike.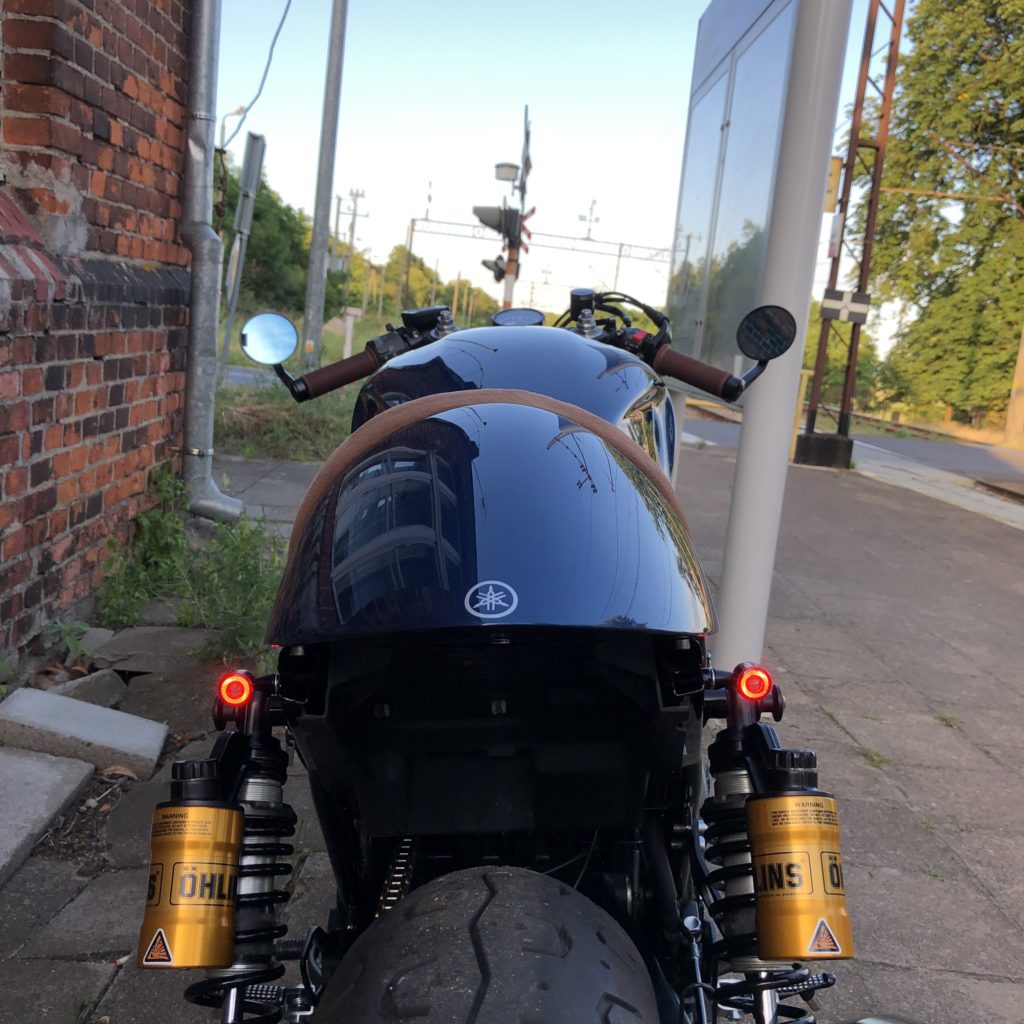 All Black
At the heart of this motorcycle is the air/oil-cooled engine. It received some TLC in the form of maintenance and a check-up. No engine modifications were done since it still has plenty of grunt. These 1300cc engines are bullet-proof. Pushing out a very healthy 106hp and 98Nm of torque, there is not much left to desire. Some fresh black paint, and an upgrade of all the nuts, bolts and screws to galvanised units, is all that the engine needed. The exhaust headers have been wrapped with thermal wrap and were finished off in black as well. Overall, the Yamaha looks very serious. An interesting fact is that Dawid built this motorcycle on his own. Not a single job was outsourced, and for that we tip our hats.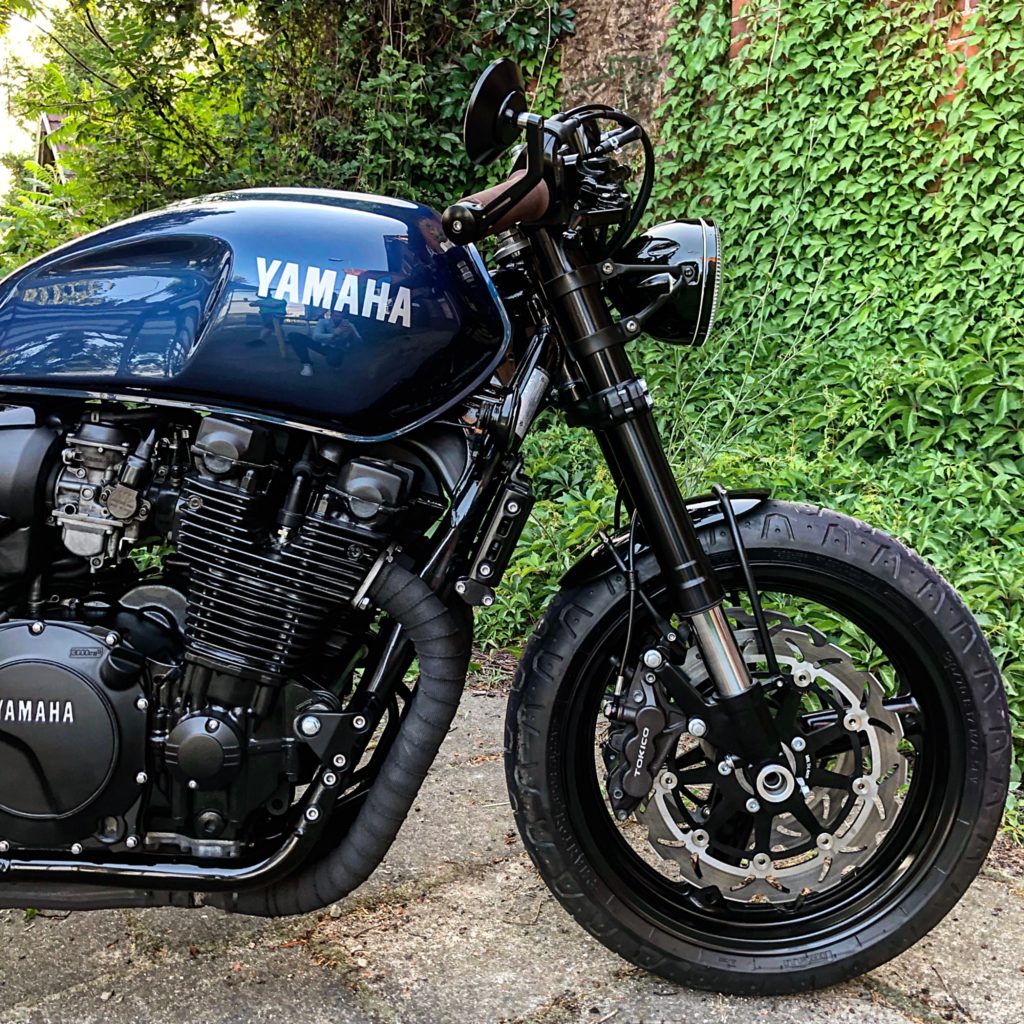 Everything in-house
It is clear that Dawid puts a lot of heart in his motorcycles, you can see that the quality really matters. The combination of upgraded suspension and tires really improve the handling of the Yamaha, especially when it gets a bit bumpy. The upgraded brakes inspire confidence, and the riding position is perfect; a bit sporty, but not too straining. The sound the Yamaha makes is the stuff that makes baby angels weep, and according to Dawid, the Yamaha always attracts a crowd. This Yamaha has been received by a new owner in Paris, so make sure to keep your eyes open if you live there. We would love to see more from build from Dawid!
Builder details:
Mission Custo Moto
Instagram
Facebook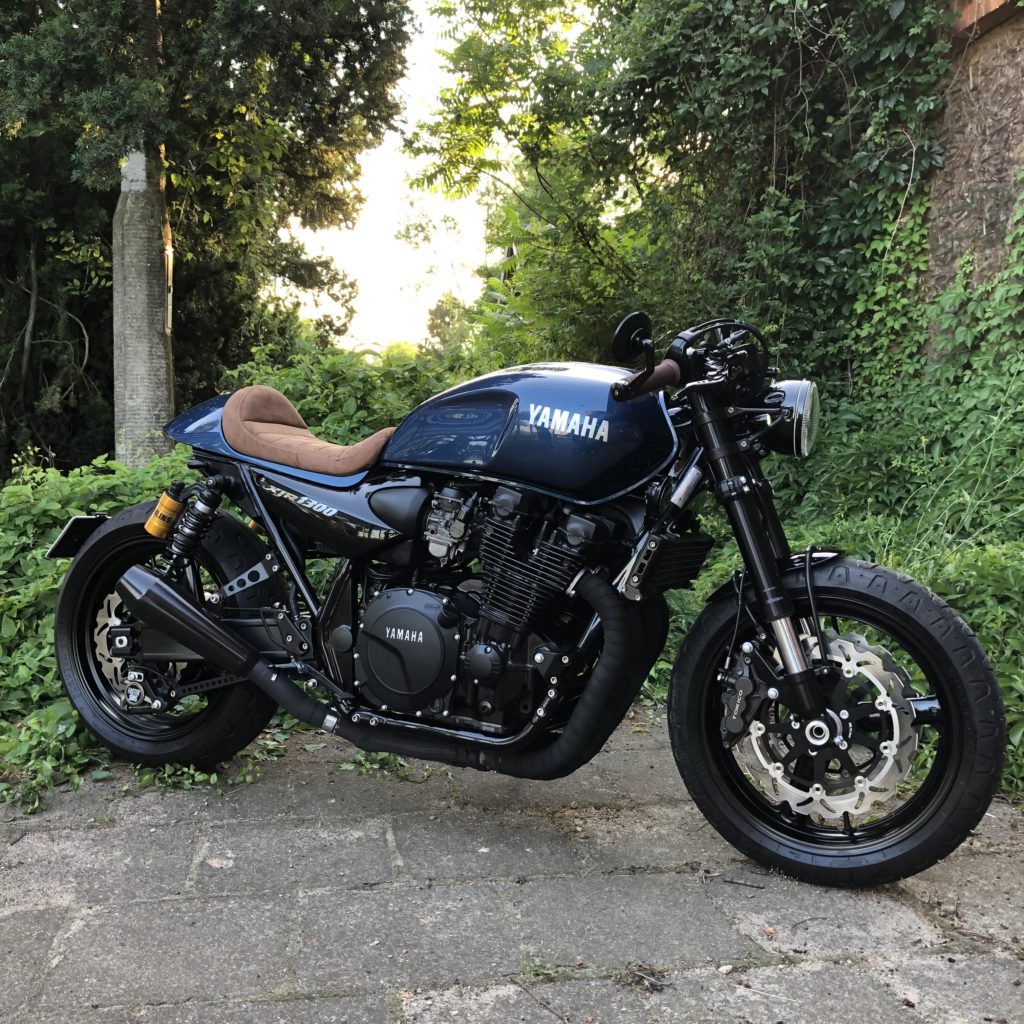 Share This Story, Choose Your Platform!
Tags