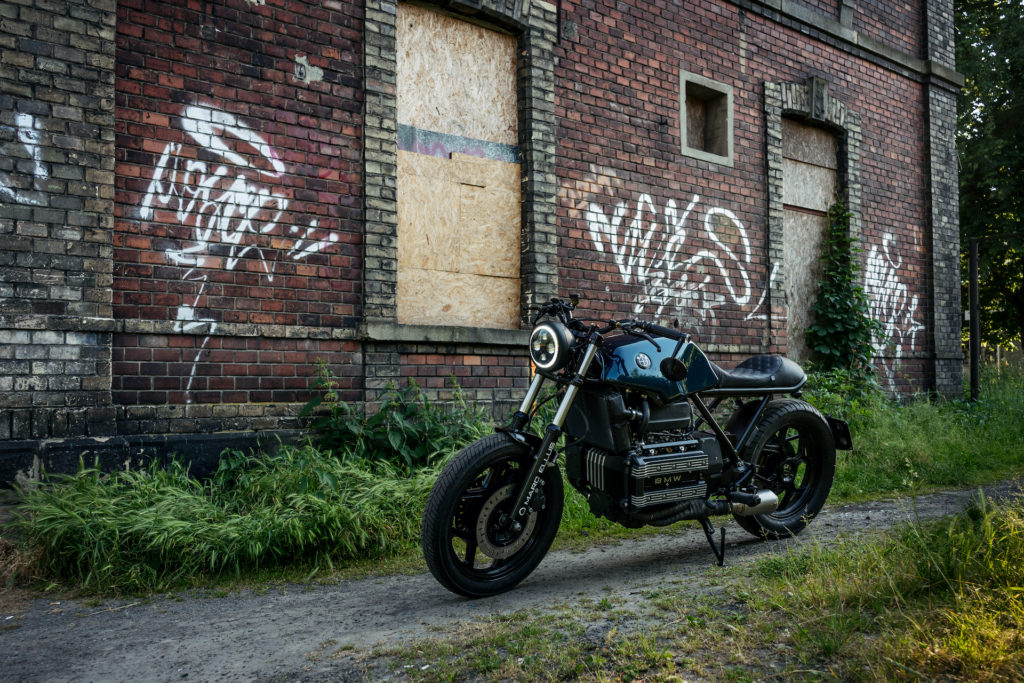 Blackout Custom Design
Somewhere in the small town of Karvina in the Czech Republic, that's in Central Europe, is a garage which was found only a few years ago. It's called 'Blackout Custom Design' and it is run by a man named Marcel Galuszka. We would like you to remember that name, because he is about to send waves in the café racer building scene. Like most builders, Marcel comes from humble beginnings. What started out as a hobby with the build of a 1979 Suzuki GS550E Café Racer, turned into a full-fledge motorcycle custom operation.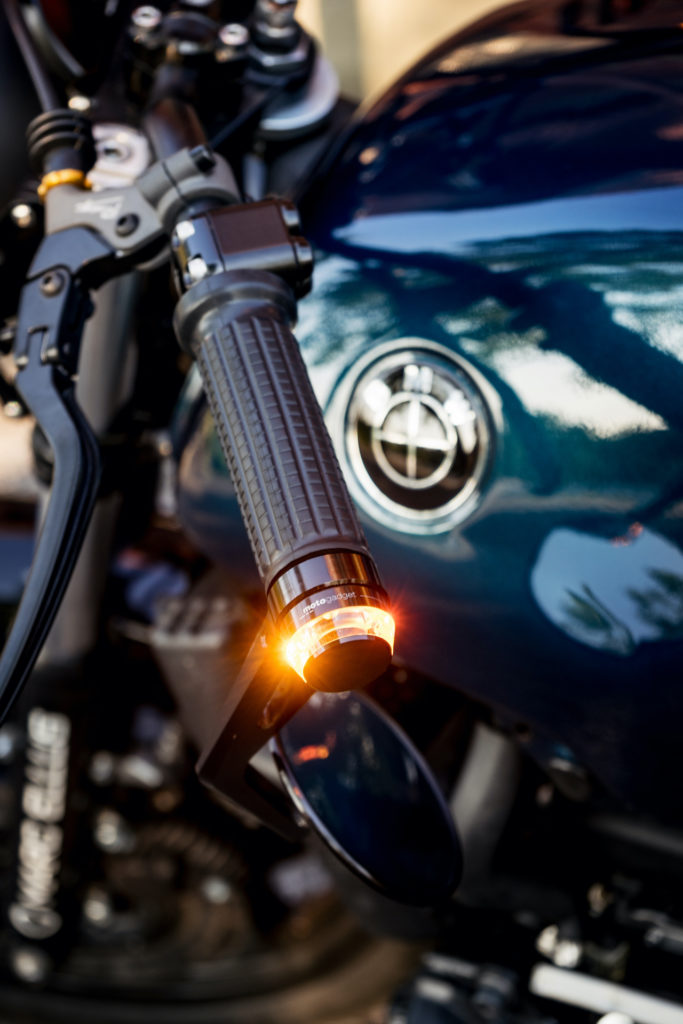 The Flying Brick
We've been noticing a strong trend in the past year or so, a revival if you will, of café racers that are built around BMW K-series motorcycles, a.k.a. the flying brick There is a reason for that. They can be sourced cheaply to begin with, since they were sold by the bundles from 1982 till 1996 (K75 and K100). They also have a reputation of being bulletproof. And to be honest, they weren't really good-looking bikes to begin with, so a little make-over can improve the aesthetic appeal. We have to say that it isn't the easiest bike to turn into a smashing café racer, still there are quite a few builders out there that manage to amaze us.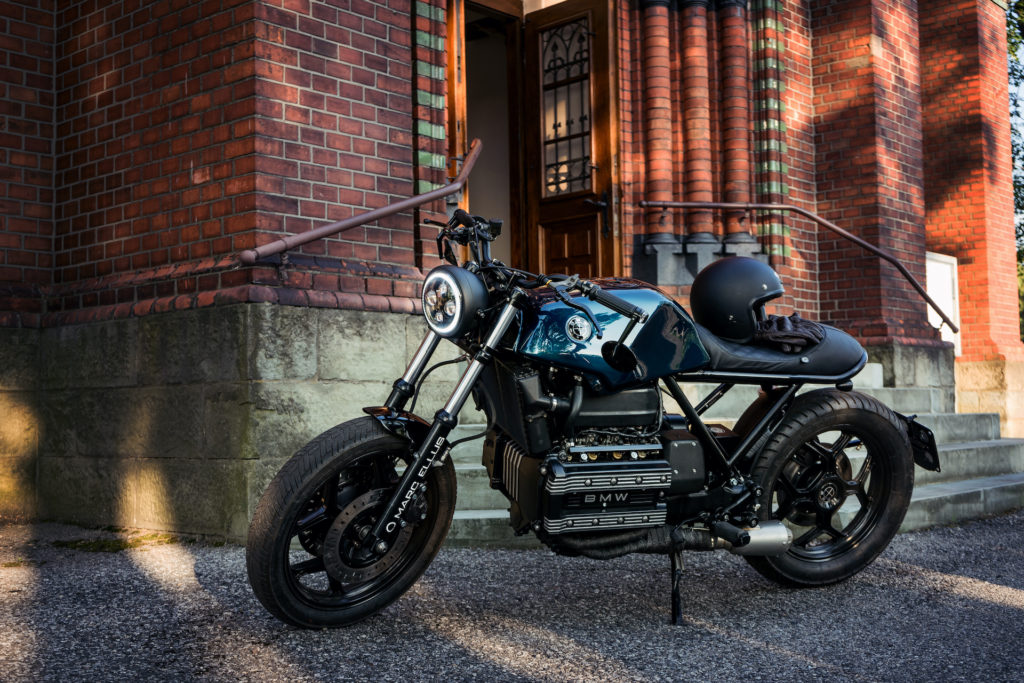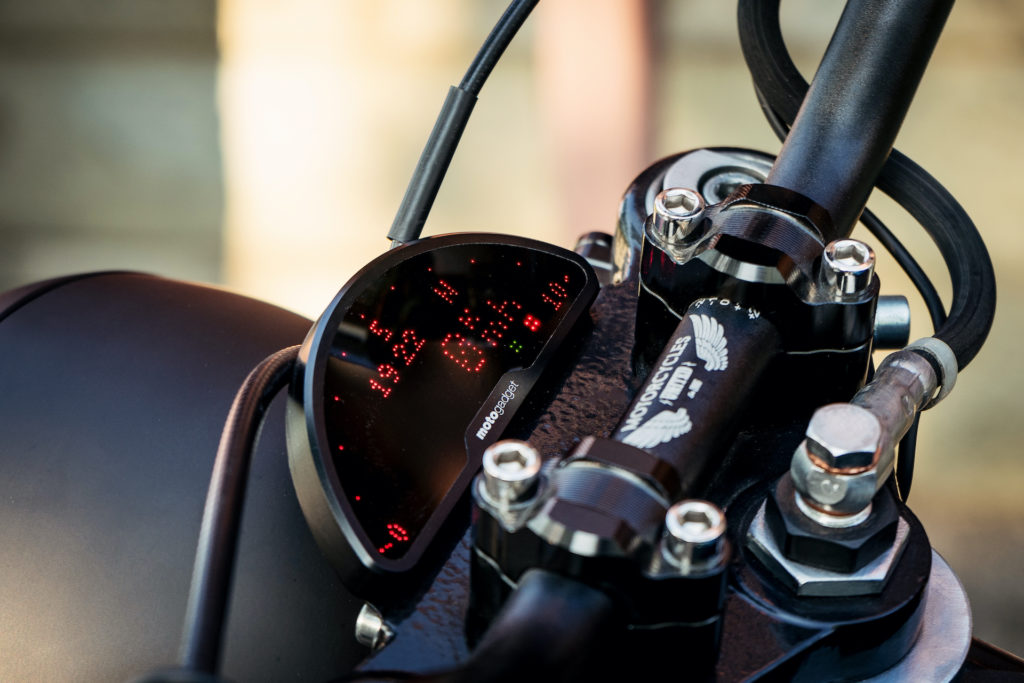 Classic meets Modern
This 1985 BMW K100RT turned Café Racer is a fine specimen of what is possible with the right vision and skills. This bike was rebuilt from the ground up, which meant that no bolt was left unturned. The frame was chopped and coated with a fresh layer of paint. On the newly built subframe sits a custom leather seat with a classic café racer hump. Marcel created a see-through frame by getting rid of any excess wiring and moving the battery lower into the frame. Kellerman Bullet indicators also serve a tail- and brake-lights, they fit the bike nicely. A custom license plate bracket was also made to keep the BMW road-legal.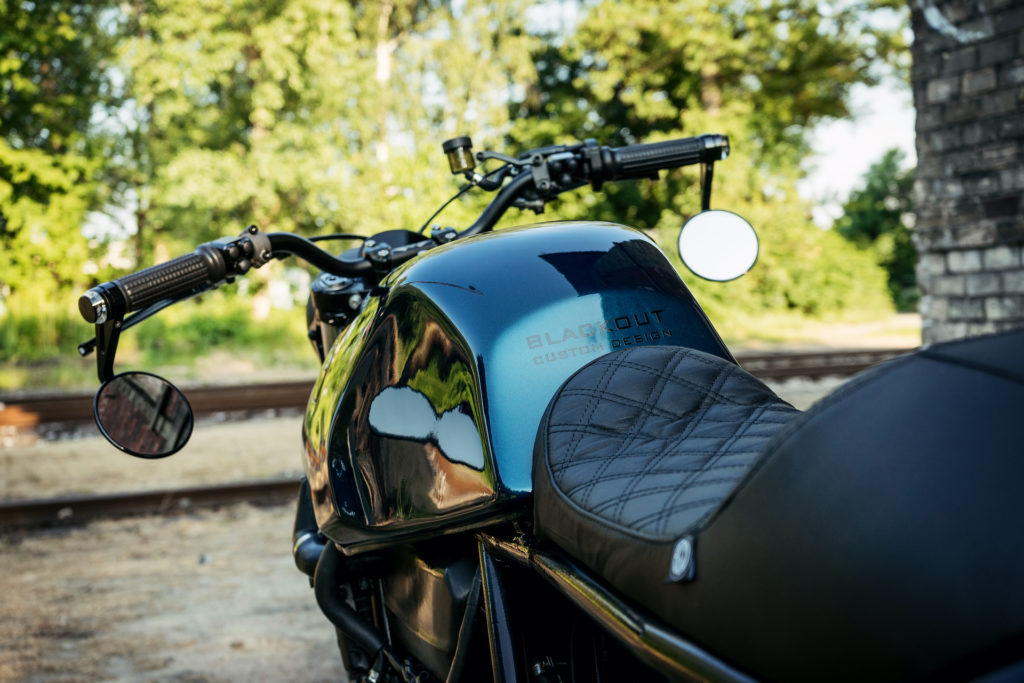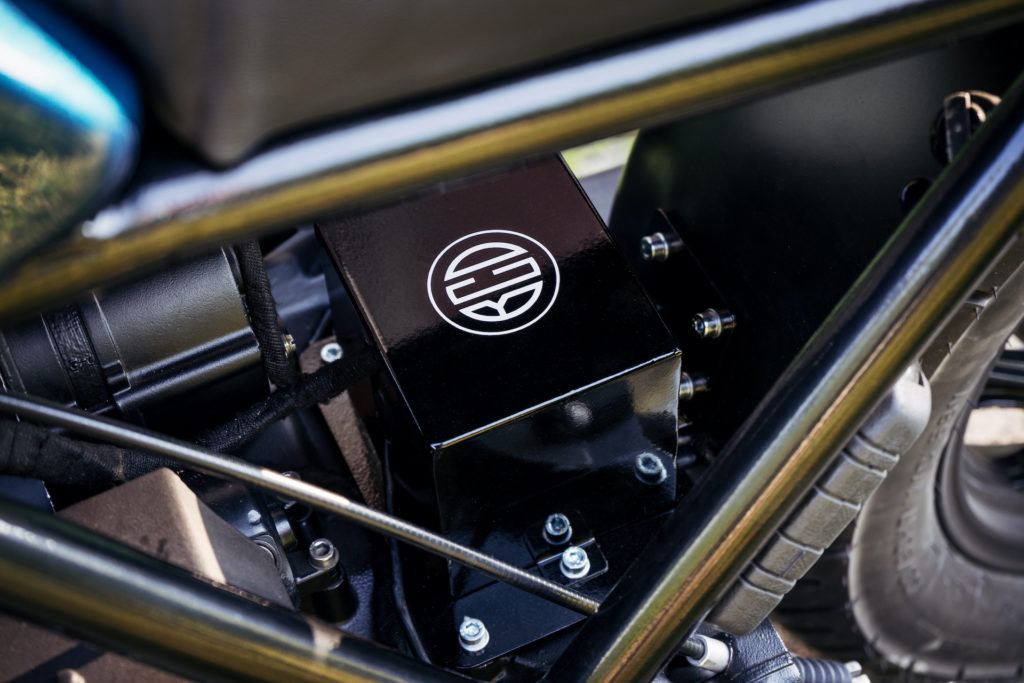 Technology
Moving to the front and we spot a Motogadget speedo (Motoscope Pro). However, when we look more closely, we see that Motogadget has provided a lot more than just the speedo such as the front indicators, handlebar grips, switches, and even the controller for all the electrics (m.unit blue). It goes without saying that all the wiring is new too. At the front we have a large round LED headlight with a matt black finish. The bar-end mirrors are a nice touch and add some flair to this BMW.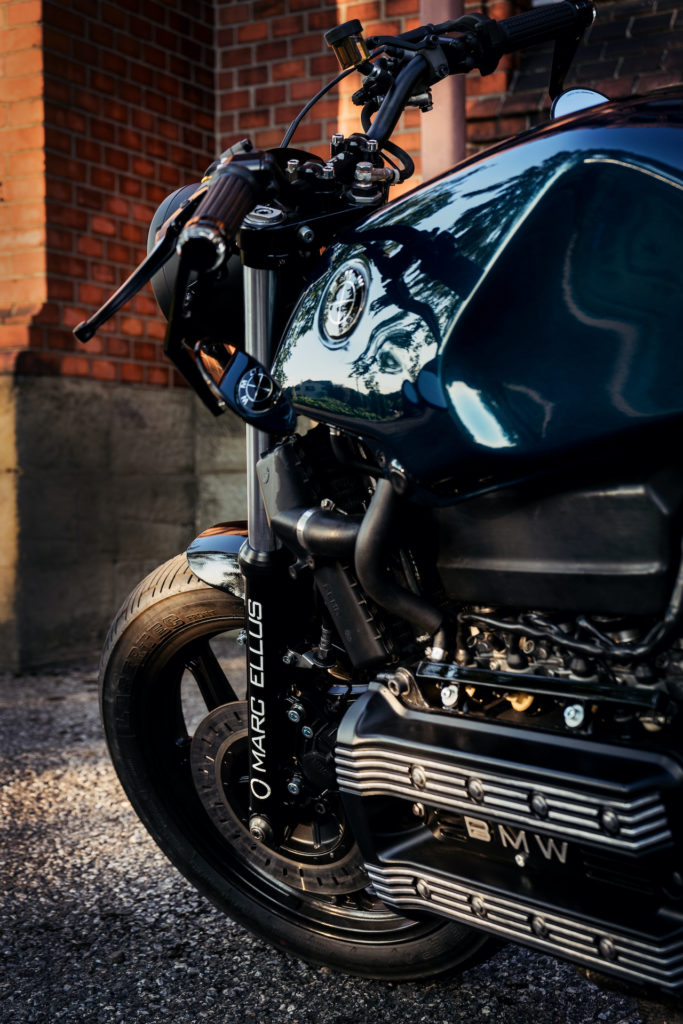 Subtle
The engine stayed mostly stock with the exception of a rebuild and some fresh paint. The exhaust got chopped and fitted with a small lightweight free-flow unit. The headers received thermal wrapping for the café racer looks. What's interesting is to see that the footrests have been moved slightly forward to expose the beautiful rear wheel which is suspended in a single swingarm. The modified geometry makes the riding more comfortable too.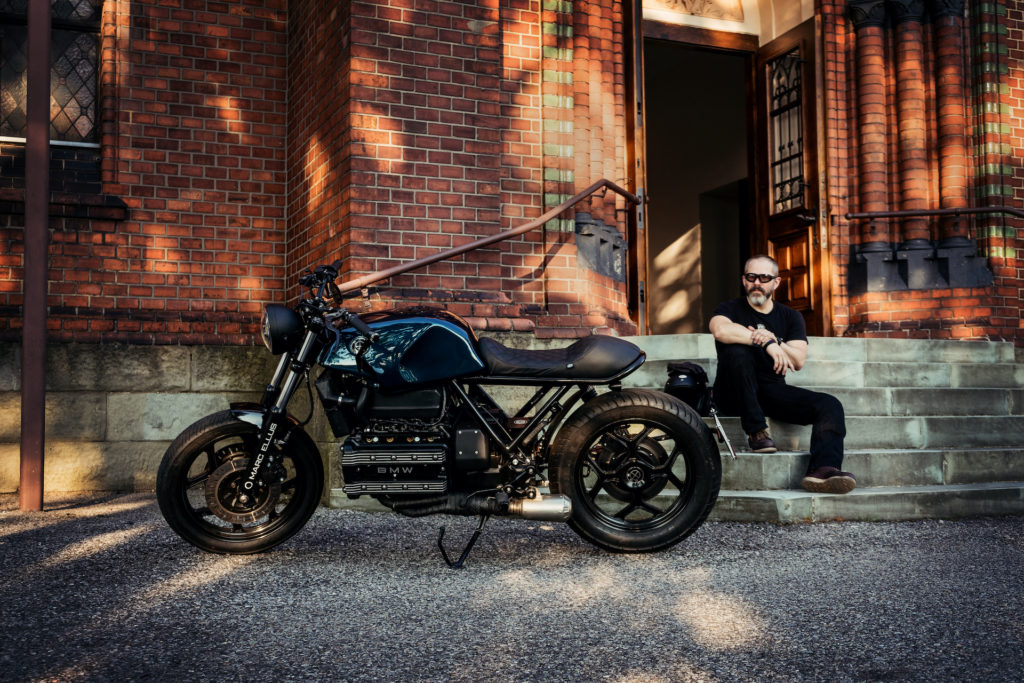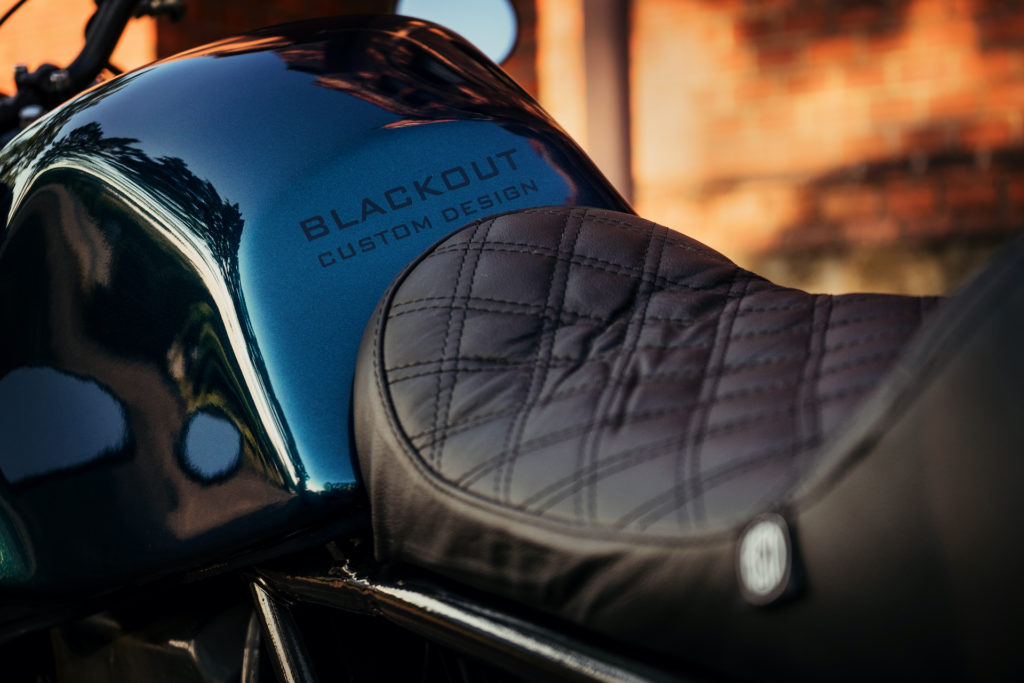 More to come…
We absolutely love the color of this bike. The deep dark blue color is so classy and fitting to this bike, we find it hard to imagine how this café racer would look like in any other color. Combined with some really tasty details, such as the custom BMW logo that can be found all over the bike, it truly is a sexy café racer. This build by BCD has the right mix between modern and classic, and it sets an example on how simplicity is often the best way to go. We can't wait to see what the future will bring, but we are 100% convinced that it will be amazing again.
Photo credits: Nikolas Stergiadis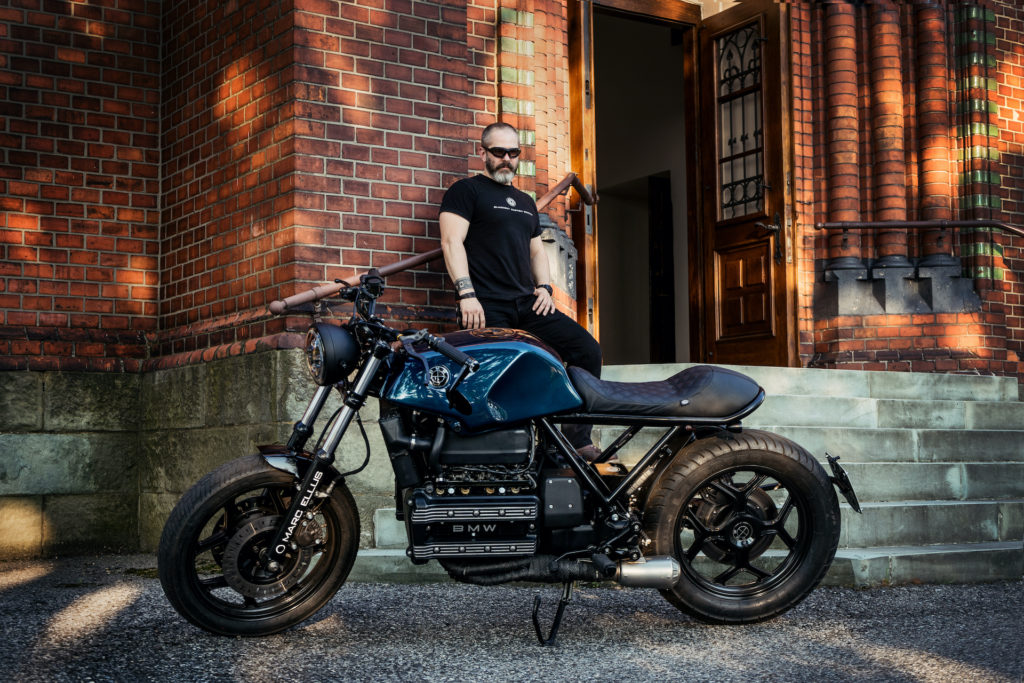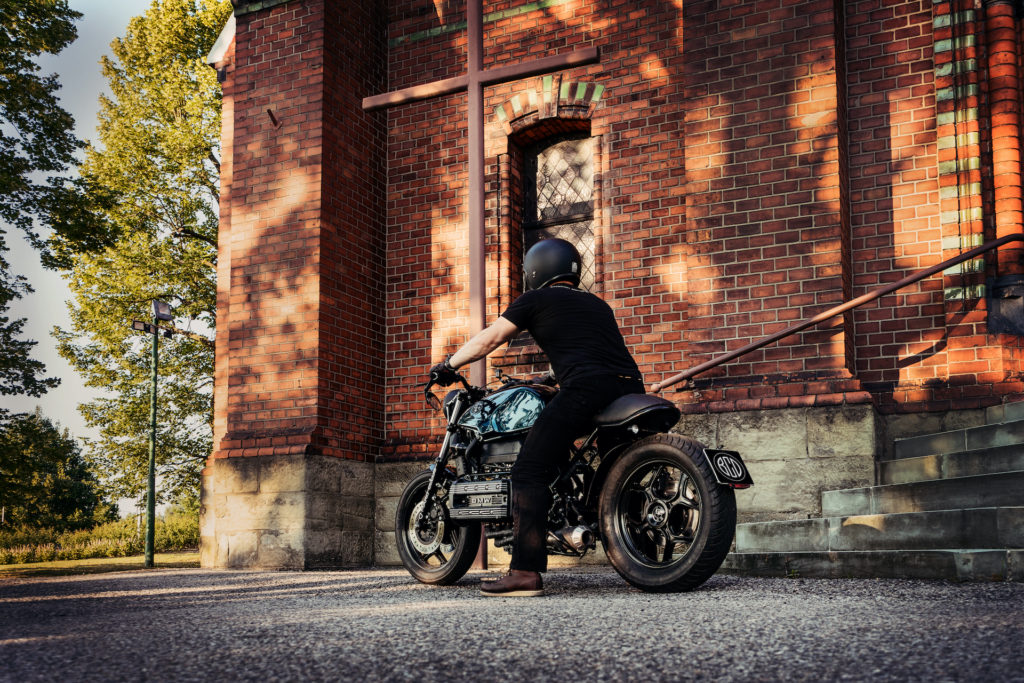 Builder details:
Blackout Custom Design
Website
Instagram
Facebook
Share This Story, Choose Your Platform!
Tags