Budweis Custom Indian Motorcycle Show, the only custom show fully dedicated to Indian Motorcycles, is gearing up for its third edition, with registrations open as of today! The place to be is České Budějovice – aka Budweis – in the Czech Republic, from June 13 to 16, 2024, and you can pre-register your bike at www.budweiscustom.show/#BCS24form.
Manuel Schad transformed a BMW R75 police motorcycle into a capable enduro cross motorcycle! Read on how a heavy and sluggish twin is turned into a race finisher.
Powerbrick, based in Schiedam, the Netherlands, is both a custom shop and a parts design and manufacture business. Besides building a couple of fully customised motorcycles a year, mostly BMW K-series so far - hence the name - Powerbrick produces and sells custom triple clamps, subframes, air-filter sets, headlight covers, tank caps, exhausts... All in all some 70 different parts, all designed in-house, and produced exclusively for Powerbrick.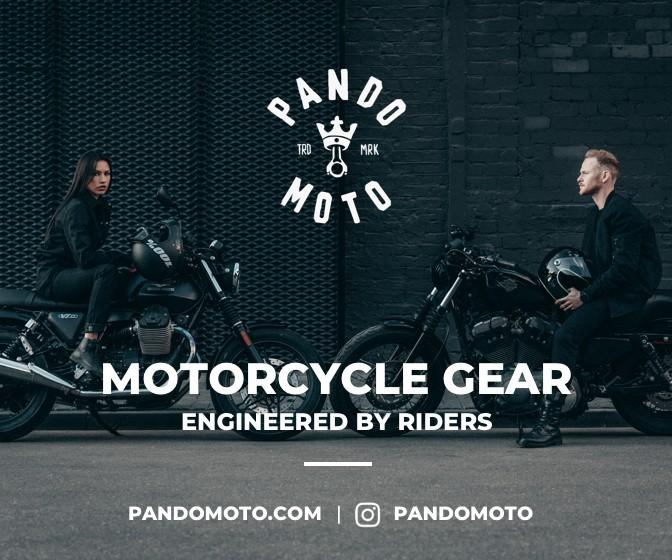 'Retrorides By Lourenço', who have a 30-year history of designing and building award-winning custom motorcycles, have decided to follow their desire to play their part in creating a cleaner and smarter future for humanity, and founded RTR Electric motorcycles. Their first model, the 799e, is an electric scrambler targeted at urban use. Its design is inspired by the iconic Scramblers of the 1970s - and it looks the part!
Moto Adonis, the Netherlands-based custom bike workshop, has done it again with their latest build, the BMW 416 R100RS. The team transformed a stock bike into a visually stunning and great-riding custom machine, featuring a Carbonschwarz metallic 416 color, gold double striping, a GSXR front fork, Motogadget system, high-quality Renthal bars, and much more. The attention to detail and use of high-quality parts make this build a true Moto Adonis masterpiece. Check out the full article to see more of Moto Adonis' expert craftsmanship and how they turned another customer's dream bike into a reality.
Luuc Muis of LM Creations has achieved a remarkable feat with the BMW R00, creating an electric motorcycle that maintains the iconic characteristics of vintage motorcycles. Unlike other electric conversions that feature a large battery box where the engine used to reside, the R00 has a bolt-on EV drivetrain that replaces the existing crankcase while keeping the gearbox intact. This allows for a more authentic riding experience, with the ability to shift gears and experience different torque and speed sensations in each gear. The power unit is a 72V motor that can generate up to 20kW peak power and 72 Nm torque, with a max rpm of 7500. The 4.3kW 72V battery pack has a calculated urban range of 80km and weighs just 24kg, while the charger options include 1.8kW and 3.3kW 230V chargers. With its innovative design and attention to detail, the BMW R00 is a true standout in the world of electric motorcycles.